If you're running a race with a group of friends, office mates or family, nothing looks better than a team shirt donned by each runner in your group. Matching tees allow others to see you as the united front you are. Bonfire is here to provide your team tees or race shirts and you have a few options of how you could process them.

Order Your Race Day T-Shirt
Are you facilitating a race? Whether it's a neighborhood 5k or an all-city marathon, race tees are a great way to thank your runners for being a part of your event and can carry on a sense of community. Supply by Bonfire is a perfect option if this sounds like where you are. Because you receive your full inventory when you order with Supply, you can deliver your shirt to your runners whenever you'd like. Supply orders receive the same quality products and stellar customer service that Bonfire is known for.
If you want participants to have shirts, but you don't want to deal with the hassle of collecting money and sizes, the Bonfire campaign model will work best for you. Participants and their supporters can purchase shirts directly through the campaign page you create. They purchase the shirt sizes and quantities they need, checkout through our site, and their shirt order gets sent directly to their front door. You receive the profits from the t-shirts, without any hassle, and there's no need to schedule a separate t-shirt pickup event before the big race. And, if your runners have any issues with their shirts, we'll take care of it.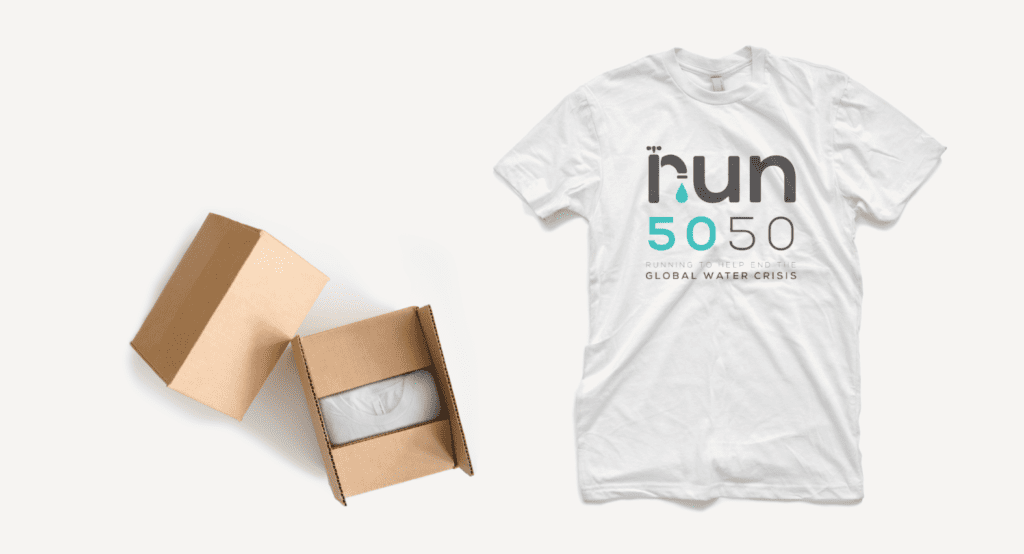 Create Unity with Team Tees
Supply by Bonfire allows you to create a design, select your products, and order as many shirts as you'd like to be shipped right to you. Ordering through Supply allows you to be in control of your inventory, and you can then distribute the shirts to your team members. Another option is to use our campaign model and send the link to your team members. Creating a campaign means you don't have to deal with sizing problems or collecting cash from your friends. Your teammates request the size they want, and we ship your designed tees directly to your team members. And, when your co-worker orders a size too small, we'll take care of it and make sure he gets the size he needs.

Raise Money for Your Cause
If you're running a race that benefits a cause near to your heart, or if you'd like to run in honor of a cause, you can amplify your effect by creating a campaign with Bonfire. A campaign allows your community to support you and your cause, and in exchange they receive an awesome product that you designed. After you set up the campaign and customers have bought your shirt, we ship your product to them and you can donate the profits to the organization of your choice. Your community could wear your shirt to the race to show their support, perhaps even matching with your team shirts!