Purchasing a custom t-shirt is a low-barrier way for your community of supporters to give to the cause they care about and walk away with something fun as well. While your donors will likely support your campaign no matter what, you can maximize the success of your fundraiser by connecting to a tangible impact that they're invested in. Raise more money for your cause and maximize the success of your fundraising Campaign by leading with impact.
There are 3 important aspects of leading with impact:
How Leading with Impact Works
Increase Impact with Peer-to-Peer Fundraising
Communicate Campaign Success with Overall Impact
How Leading with Impact Works
What does it mean to lead with impact? It means communicating to your supporters what
buying a shirt actually does to move the cause forward. By equating what a t-shirt sale ends up doing for your mission, buyers can visualize how supporting your cause can actually create real change and impact.
As you begin creating your t-shirt design, be sure it emphasizes what's most important: your passion and the specific impacts this purchase will have. The shirt becomes a reminder of the difference your buyers are making in the world and helps them feel emotional satisfaction about their gift. By taking the time to create the right shirt for your cause as well as your audience, you'll ensure that this t-shirt becomes your supporters' new favorite t-shirt.
Because leading with impact touches supporters' motivation and generosity, convert your monetary fundraising goals into tangible goals. Starting to think of your campaign goals in terms of physical things being provided instead of just dollar bills will help people connect easier to your organization's needs. To encourage your supporters to buy more than one shirt, think about how many shirts sales it would take to pay for one plane ticket for someone going on your mission trip. It's more powerful to say that selling 1,000 shirts will fund an entire water project, than saying you need to raise $15,000.
And an extra tip: Offer several impact options at different financial points to inspire supporters to buy more shirts than they may have initially purchased. If a family of 5 can buy 5 shirts and provide education for a child for a year, that may be the right motivator for them to increase their generosity.
Be sure to include your impact messaging prominently when promoting your campaign and repeat it again on your t-shirt campaign page.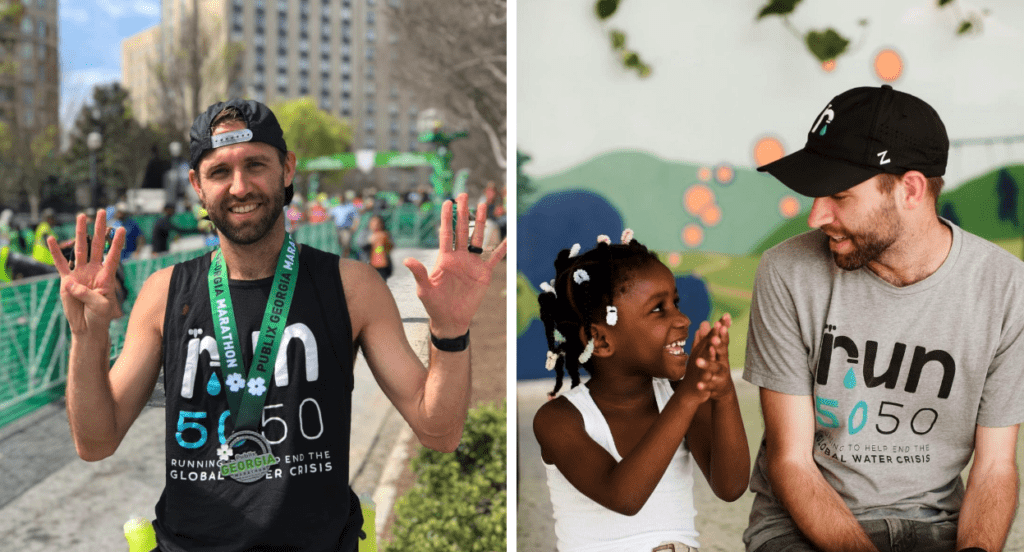 Increase Impact with Peer to Peer Fundraising
Peer-to-peer fundraising has become the secret sauce of many successful campaigns because it takes your message far beyond your own limits by leveraging the networks of your supporters' friends and families.

Peer-to-Peer Fundraising on Bonfire
Use our new peer-to-peer fundraising feature to encourage your supporters to launch t-shirt fundraisers on behalf of your nonprofit. When their Campaign ends, all the of money they raised will become available to you for direct deposit.
Ask your supporters to multiply their impact to the cause by going beyond their purchase and promoting your cause to their network:
Encourage them to post photos of themselves in their new t-shirt and share about their purchase with their communities. Remind them to include a link to your campaign page.

Calculate specific impacts of 10 or 20 shirts and challenge supporters to arrange group buys to fulfill those impacts (and earn some serious bragging rights!). A friendly competition can have a big impact on your fundraising results.
There's no limit to the reach of a peer-to-peer campaign. You never know which supporter will pull in a social influencer with thousands of followers or close ties to someone with deep pockets and a significant interest in your cause.
Communicate Campaign Success with Overall Impact
After the campaign is over, supporters like to hear how it went. If they were moved to participate by the impact points you established, they'll appreciate hearing about its success (and how they played a part in making it happen) from that same perspective.
The best thank you letters and final impact reports are centered around supporters. Instead of reporting that "We raised $10,000," say "You helped us provide meals for 2,000 families." Include pictures or a video of recipients to strengthen the connection even more.
---
Custom t-shirts are here to stay because they work! Make the most of your t-shirt fundraiser by connecting its purchase to the tangible impact it – and your supporters – will have on your cause.