Philanthropy and fundraising play a huge role for all fraternities and sororities across the country. But coming up with a fundraising idea for your greek organization that people will actually attend and participate in isn't as easy as it seems. If you're looking for a fresh and easy fundraising idea for your fraternity or sorority, check out our list of ideas below. 
1. Sell Custom T-Shirts Online
Design custom t-shirts that you can sell online and donate the profits from your sales to your philanthropy. We recommend customizing your shirt's design to align with the messaging of the charity you're raising money. It's also important to match your fraternity or sorority's brand when designing your tee.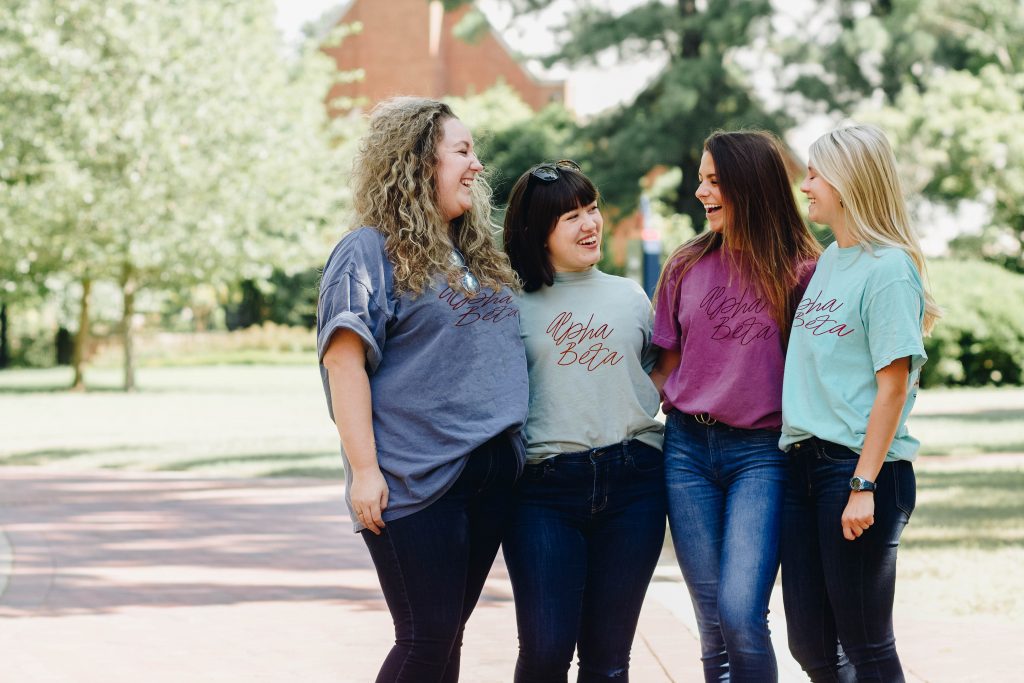 Use a website like Bonfire for your t-shirt fundraiser to make the entire fundraising experience as seamless as possible. Our easy-to-use platform allows you to create your shirt and launch your fundraising campaign in minutes. Plus, there are no inventory costs and you keep 100% of your profits.
2. Talent Show
Host a campus-wide talent show to find out who can wow the crowd with their special skills. Work with your school to host the event on campus, to encourage more attendees. Find a space with a stage, lights, and sound equipment to put on an incredible show. Charge admission to the event and let people know that their money is going towards the philanthropy or organization that your event is sponsoring. 
3. Pig Roast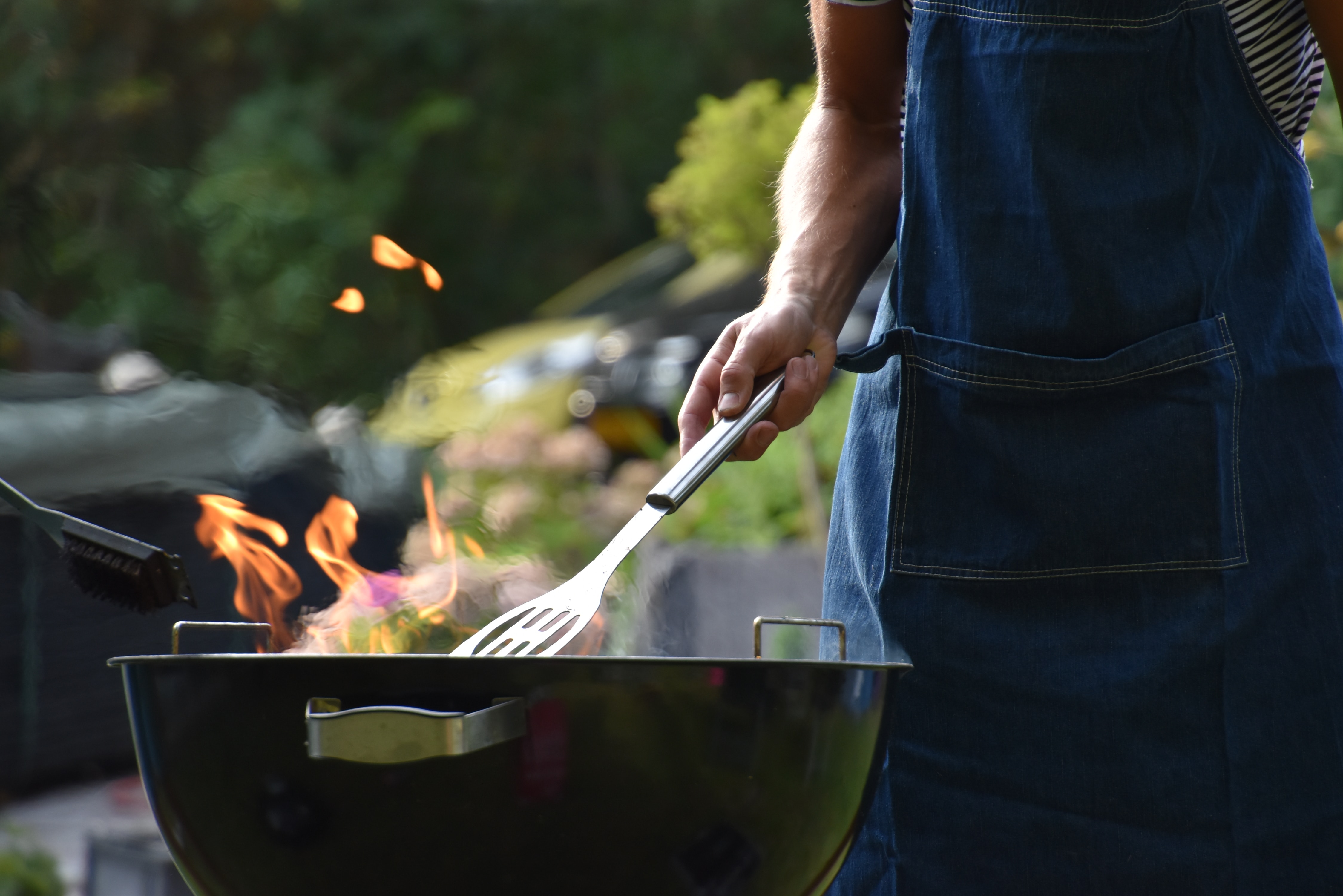 Plan a day of fun by hosting a pig roast and selling tickets to the event. Oftentimes you can work with your school to get the necessary equipment to cook the pig. If you really want to maximize the money you raise, order custom t-shirts that commemorate this year's event. It acts as a piece of memorabilia for party-goers for years to come, and you can donate the proceeds from shirt sales to your philanthropy. 
4. Battle of the Bands
Bands go head-to-head to see who's the best on campus. You can either charge bands an entry fee to enter into the contest, charge for tickets to the event, (or both), to raise money for your charity. To increase engagement with your event and raise extra money, have donation buckets for each band where people can donate money as a way of voting for their favorite band.
---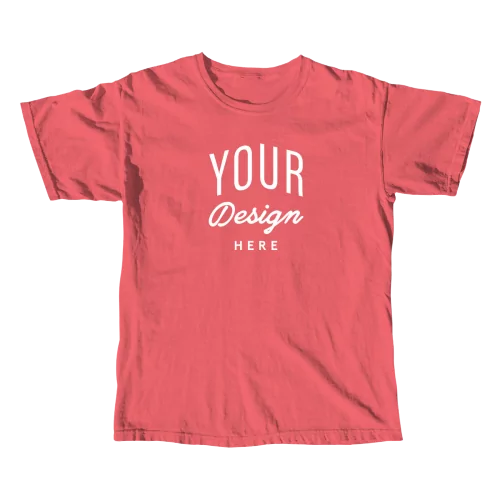 Does your Greek organization want to order Comfort Colors shirts for an upcoming event?
We carry both short sleeve and long sleeve shirts from Comfort Colors. Order yours, today!
---
5. Corn Hole Competition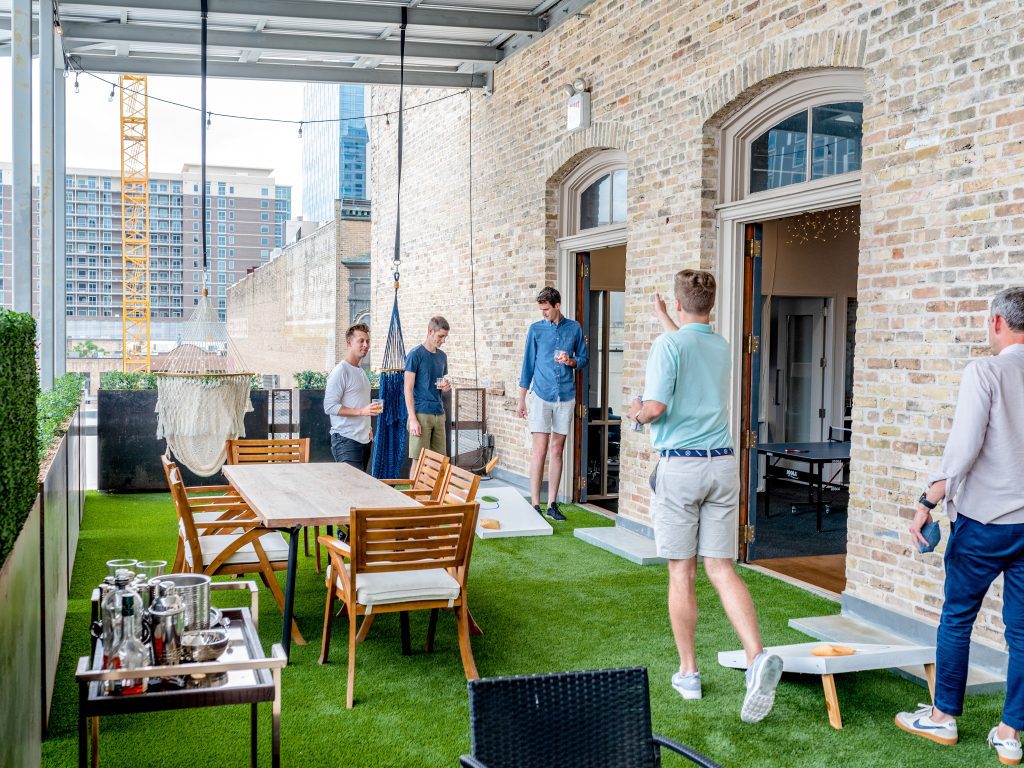 Capitalize on the popularity of corn hole by putting on a tournament that raises money for your cause. This fundraising idea is almost guaranteed to have a big turn out and is sure to be a day of fun. Charge teams an entry fee and donate all of the proceeds to your charity.
6. Dance Competition
Find out who has the best dance moves on campus by putting on a dance competition. You could have competitions for both the best dance group and best individual dancer and award prizes to both winners.
7. Basketball Tournament
Host a 3-on-3 tournament in which teams participate in hopes of being crowned this year's champion. Fill the afternoon with hoops, music, prizes, and food all while benefiting your charity.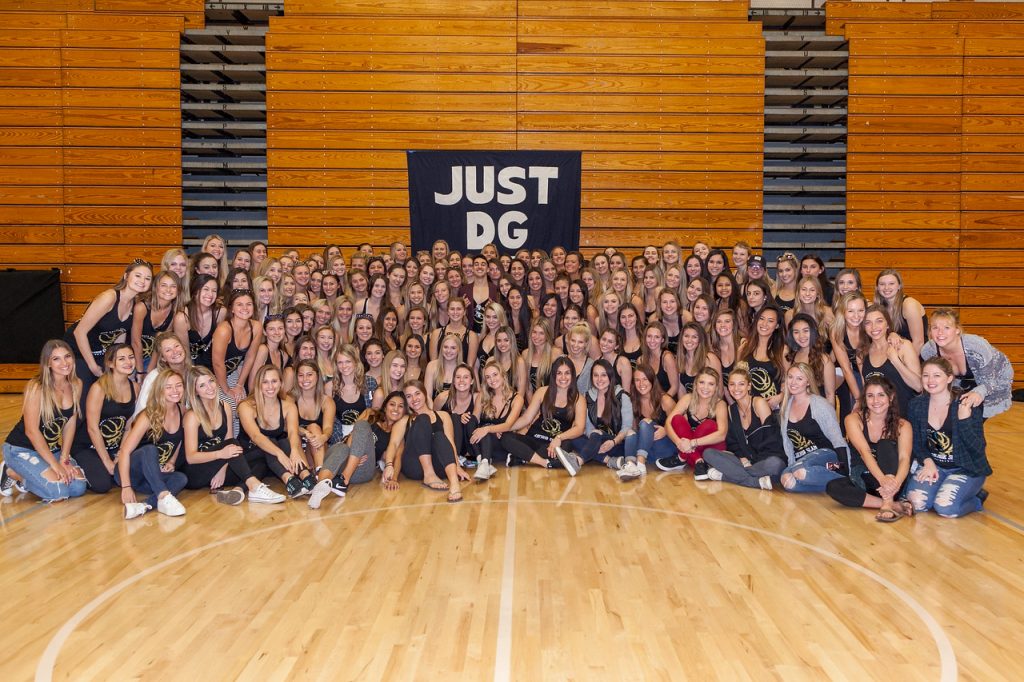 Example
The Anchor Games, put on by the Delta Gamma sorority, has become one of the most recognized philanthropic fundraising events in the Greek community today. Chapters across the country put on an annual fundraising event where fraternities, sororities, and other non-Greek organizations compete in a sport-related event, like the Anchor Slam basketball tournament, to raise awareness about visual impairments and raise money for their foundation.
8. Deliver Flowers on Valentines Day
Work with a local flower shop to deliver flowers on Valentines Day. Since it's one of the busiest days of the year for them, they'll be grateful for the extra help, and it creates an easy way for students to send something special to the people they care about the most.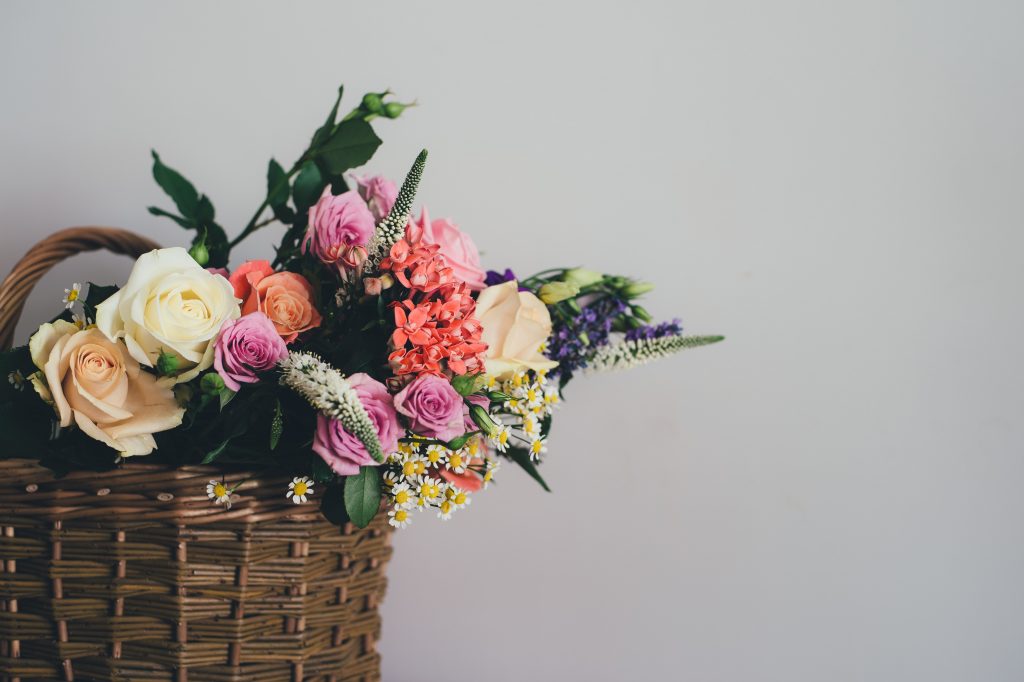 To help raise money for your charity, you can work with the flower shop to donate a percentage of the proceeds that come through your fraternity or sorority.
9. Restaurant Partnership
Work with a local restaurant to host a fundraising event where your greek organization will get a percentage of all proceeds from the food purchases that evening. Use a website like GroupRaise to find a restaurant near you that you can partner with. 
10. Alumni Event 
There's no one better to reach out to about donating money than your fraternity or sorority alumni. These are people that have a direct connection to your greek organization and are more willing to make a donation because they're so familiar with what you're working to achieve. 
11. Golf Tournament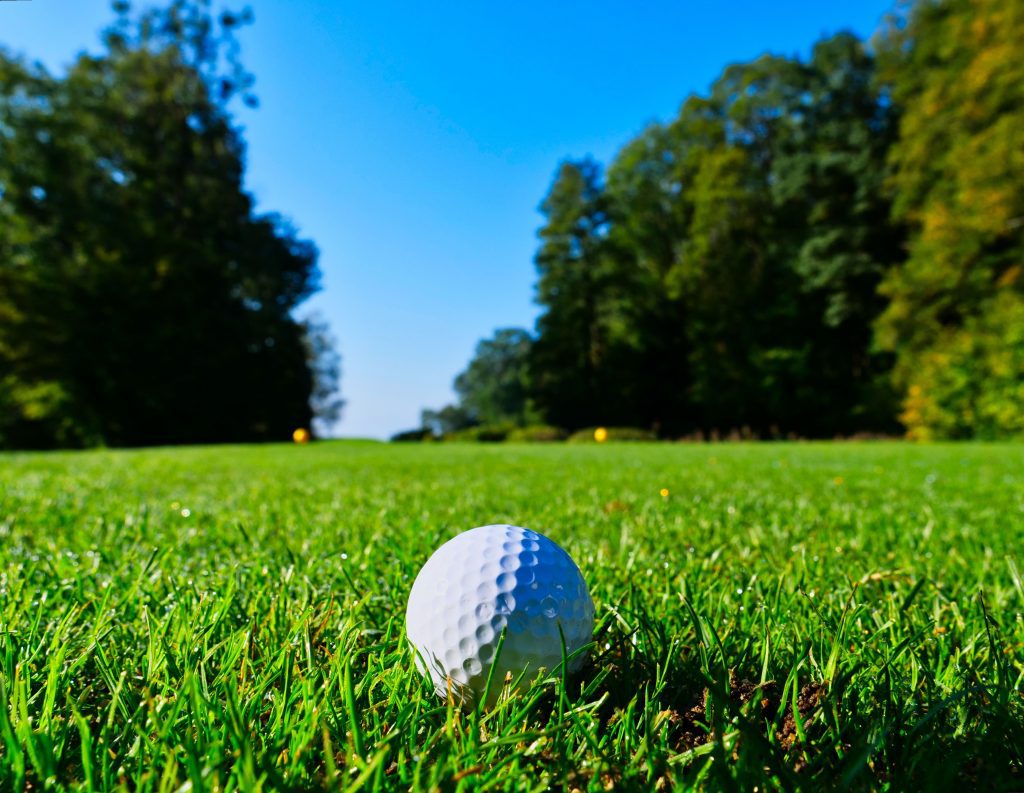 Host a charity golf tournament to see who is crowned champion of the fairways. Entry fees will be donated to your charity and you can award prizes to the overall winner, but also give out a variety of other awards for things like longest drive, closest to the pin, and longest putt.
12. 5k Race
Lace up your running shoes and get ready to race for your charity. Your greek organization could organize an annual 5k race to raise money for your cause. Charge an entry fee and donate all of your proceeds. It's an easy fundraising idea that is bound to have a big turn out. 
13. Sell Food or Baked Goods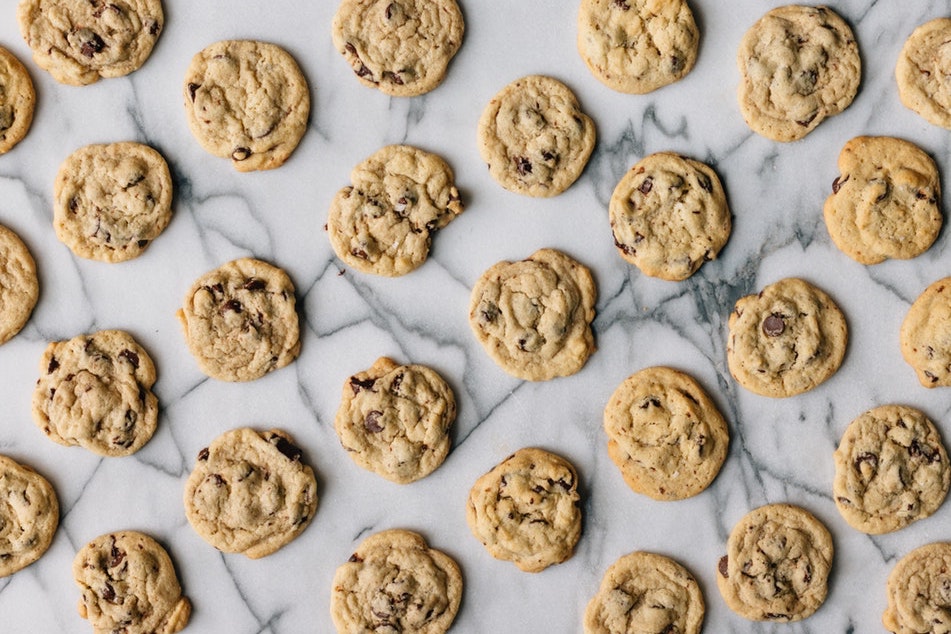 Everyone has to eat, so why not eat for a good cause? Your greek organization could sell platters of popular dishes from around town, or you can sell baked goods if you have people in your chapter who know how to make a tasty sweet treat.
14. Pie a Brother/Sister
All you need are a bunch of empty pie dishes, all the whip cream cans you buy, and some towels and you're ready for a day of getting pied in the face. This fundraising event costs next to nothing and always gets a high turn out from other students. 
---
Choose The Idea That Your Fraternity or Sorority is the Most Excited About
At the end of the day, your greek organization should choose an idea that everyone is the most excited about. The more excited everyone is, the more they will be ready to advertise the event, and make sure you successfully raise the money you need.
Pick an idea and let us know how it goes!