Millions of people around the world are diagnosed with cancer every year, and the costs of treatment can add up. If you or a loved one is battling cancer, you might feel compelled to raise money to cover medical costs and fund research.
By gaining support from friends, family members, and the community, you can raise money to cover some of those expenses. Not only is this support financially beneficial, but it can also help patients get the moral support they need to continue fighting their battle against cancer.
To help you relieve some of the stress associated with medical costs, we've compiled a list of 27 fundraising ideas for both individuals and organizations who want to raise money for cancer treatment and research:
Cancer Fundraising Ideas for Nonprofits
Additionally, we've ranked each fundraising idea based on fundraising potential, cost, and popularity to help you find the idea that fits your particular situation. Whether you're looking to fundraise online or host your own event, these ideas can help you reach your goals!
Let's jump right into our top recommended cancer fundraising idea for individuals and nonprofits.
#1 Cancer Fundraising Idea
1. Plan a T-Shirt Fundraiser
Individuals and nonprofits can create t-shirt fundraisers to raise money for cancer treatment and research. Best of all, t-shirts can be used to actively promote your cause. Anytime someone wears your shirt, your cause will draw more awareness and more donations.
Using a t-shirt fundraising platform, like Bonfire, makes creating and selling merchandise quick and easy. With Bonfire's platform, individuals are able to customize their designs and pick from a variety of t-shirt styles and colors.
Once you've designed your shirt and launched your campaign, orders are sent directly to your supporters, and you'll receive 100% of the campaign profits (after shipping, donation fees, and product costs have been deducted).
Take a look at Bonfire's Instagram for inspiration on how to design your t-shirts!
Cancer Fundraising Ideas for Individuals
2. Organize a Flower Fundraiser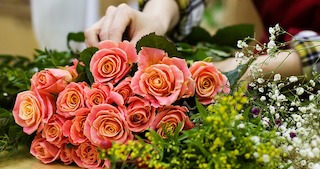 Selling flowers is a great way to raise money for you or a loved one. To get started with this fundraiser, partner with a local florist to secure flowers. You can either create bouquets and sell them yourself or ask the florist to sell your flowers and receive a portion of the proceeds.
Persuade the florists to help you out by mentioning the great publicity, and don't forget to let your friends and family members know about the fundraiser.
Organizing a flower fundraiser is a quick and memorable fundraising idea that can help you reach your goals.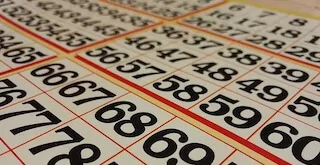 Set aside an evening to bring your community together for a bingo night. Bingo is a cancer fundraising idea that works for all ages and is simple to plan.
All you need is a venue to host your event. Try having the event at your home or community center to save money. You'll also need to obtain prizes so that people are interested in playing your game.
Raise money from your bingo night by charging an admission fee and selling food and drinks.
Yoga is known to help participants relieve stress and get some exercise. You can also use it as a way to raise money for cancer treatment.
If you or someone you know is an expert at downward-facing dog or the warrior pose, why not host a class for your community? Charge a small entrance fee to participate and set up an extra donation bucket for those who want to give more.
Teaching yoga is a great way to help others find inner peace, and you'll raise some funds along the way!
5. Organize a Funny Photo Contest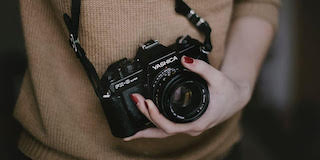 Nothing gets people more excited than a little friendly competition. For your next cancer fundraising idea, ask your friends and family to participate in your funny photo contest for a small fee.
The rules are simple: participants can submit a funny photo and people can judge of their favorites by placing bills and coins beside their favorite image. The picture with the most cash wins!
Award the winner half the cash or pick out a unique prize. Anyone can participate in this event, and you're sure to raise a ton of money for your cause.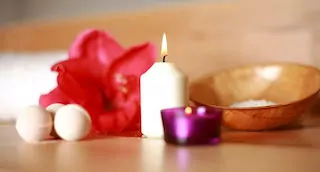 There is nothing better than staying in with a group of friends for a girls night. Bring all your friends together for a night of pedicures, manicures, and facials so you can cover the cost of you or a loved one's cancer treatment.
All you'll need for this fundraiser is face masks, nail polish, and other spa-like products. Charge your friends a fee to participate in your girls night and leave a jar where they can donate more.
Hosting a girls night is a great way to enjoy your friend's company and raise money at the same time!
7. Create and Sell Cookbooks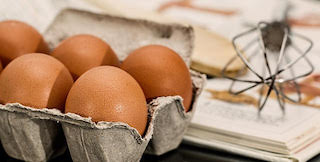 Do you love concocting unique dishes for your friends and family? Or do you have a list of recipes handed down by your great grandmother that you can't live without?
You can compile your recipes (and some of your friends and family member's recipes, too!) into a cookbook to help raise funds for you or a loved one's cancer treatment.
For this fundraising idea to work, you'll need to find a publishing company that can print your books for a decent price.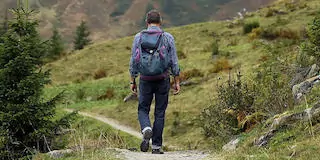 Hiking is a great way to get outdoors and relax your mind while walking through nature. If you enjoy hiking in a local park, why not plan a hiking trip to help raise money for cancer treatment?
Post your plans on social media, create an event on Facebook, and post flyers around the community to reach the most people possible.
Charge people to join your guided tour. You can spend the hike talking about your cause or just enjoy all the sights and sounds you encounter on the trail.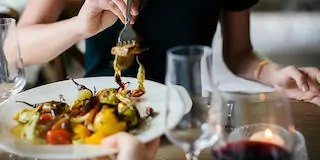 What if there was a way to bring the community together and raise money for your cause? Hosting a potluck dinner is the perfect option!
Ask friends, family, and community members to bring their favorite dishes and a donation to help you raise money for cancer treatment.
To raise even more funds, you can charge an admission fee to people who want to join the festivities. It's a great way to enjoy great food and company while raising money.
10. Plan a Used Book Sale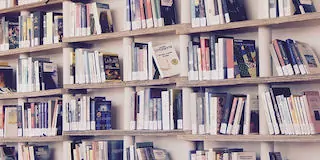 Do you have a few books lying around your home that you don't intend to reread? It's likely that your friends and family do too. If that's the case, you can set up a used book sale at your local library or right outside your front door!
Ask your friends and family to donate their unwanted books to your sale. Don't forget to promote your event on social media and around the community to get people excited.
Sell books of all different types of genres or stick to a specific theme such as books about cancer survivors.
11. Arrange a Movie Night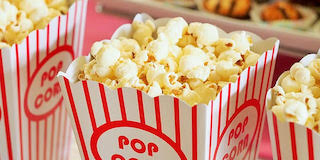 If you're looking for a quick and easy way to raise funds that's fun for people of all ages, then host a movie night!
All you need for this event are some entertaining movies, drinks, candy, and, of course, popcorn! Get creative with this cancer fundraising idea by planning a themed movie night.
Ask your friends and family to pay an admission fee or charge for concessions to bring in the funds.
12. Have an Ice Cream Social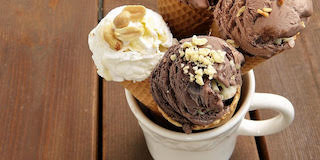 If you're looking for cancer fundraising ideas for the spring or summer, why not have an ice cream social? This simple idea just requires a few pints of ice cream (in a variety of flavors) and all the toppings to make a sundae.
Host your event at a local park or a place that gets a lot of foot traffic so you can raise the most money possible.
To attract even more attention, create an event on Facebook explaining why you're raising money. If people know it's going toward a good cause, they're more likely to attend.
13. Orchestrate a Floating Flower Ceremony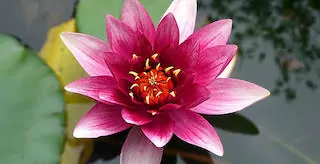 Perhaps one of the best ways for individuals to raise money for cancer treatment, a floating flowers ceremony allows you to honor those who have lost their battle with cancer while supporting those who are still fighting.
During the ceremony, you'll float flowers or petals (as an eco-friendly option) down a river to represent letting go and sending love to those who have passed away.
You can charge people for a bundle of flowers or just have a general donation jar available for those who want to support your cause.
14. Sell Handmade Products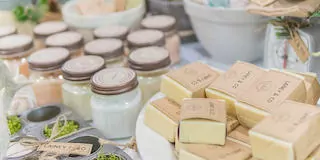 If you love to knit scarves, bind handmade journals, or paint, you can use your talents to raise money for cancer treatment. Decorate your products with the ribbon that matches the type of cancer research you want to support.
You can sell your products online or around your community. Connect with your hospital's gift shop and other local retailers to sell your products in their stores.
The best way to raise money through handmade products is to spread the word far and wide. Promote your products on your social media accounts, send emails to your friends and family, and ask local media outlets to cover your story.
15. Hold a Balloon Raffle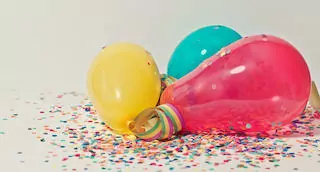 Looking for a simple cancer fundraising idea for individuals? Look no further than the balloon raffle. Balloon raffles make a great addition to a fundraising event.
For this fundraiser, you'll need lots of balloons, raffle tickets, and a prize. Each balloon will have a raffle ticket inside, and you can sell the balloons for a dollar each.
Everyone will have fun popping their balloons, and the person with the winning ticket gets the prize!
16. Arrange a Tree Planting Event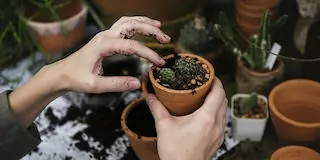 You can raise money by having an event where you sell saplings and other plants. Planting a tree can be a way to honor a loved one or celebrate a loved one winning their battle with cancer.
During this event, you can sell plants to your attendees and encourage them to plant their trees at home.
Focus your event on reminding people why you're raising money, and have a jar to accept extra donations.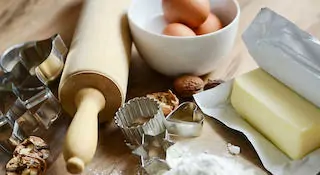 For your cancer fundraising idea, you can put a twist on the tried-and-true bake sale. Hosting a bake sale is a proven way to raise money and it's easy to plan.
Make your bake sale unique by centering all your treats around a specific theme or ingredient. Ask your friends and family to donate their baked goods for the sale so you're not stuck making all the delicious treats.
To raise the most funds possible, generate interest by posting flyers around the community before your sale and set up shop in a well-trafficked area.
18. Prepare a Healthy Eating Class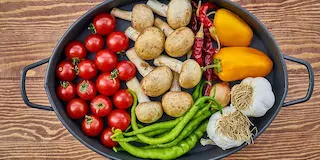 Eating healthy is a skill that everyone needs to learn. If you've got some healthy eating tips or recipes, share them with your community as a way to raise funds for your cause.
Charge an admission fee and set up a spot for participants to make additional donations if they want to.
Depending on your event's popularity, you could host several cooking classes to raise even more money for cancer treatment.
19. Plan a Backyard Barbecue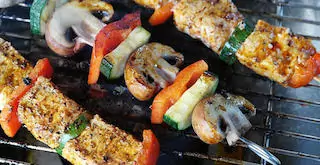 Raising money for your event can be as simple as hosting a party in your backyard! In the warmer months, you can plan a barbeque for your friends, family members, and even the community.
The most important part of a barbecue is the food, so make sure there is a variety of dishes, including all the barbecue staples like ribs, burgers, and vegetable skewers.
Don't forget to incorporate music and fun games into the event. Raise money by charging an entry fee or per plate.
20. Organize a Holiday Gift Wrapping Service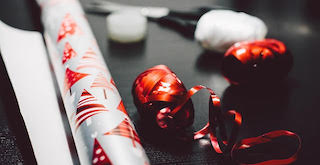 The holidays are often the busiest time of the year, and they're also the perfect time to raise money by offering a gift wrapping service.
Your community will jump at the opportunity to have one less task on their to-do list. Plus, if they know it's going toward a good cause, they're more likely to request your service.
Collaborate with a local department store or offer your services in a well-trafficked area. You can earn extra money by offering bows, tags, and ribbons for an additional charge.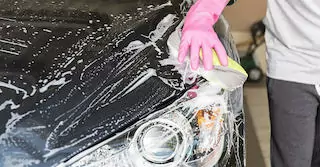 Washing cars is a simple cancer fundraising idea, and you don't need much to get started — just a bucket, water, soap, and a sponge.
Ask your friends and family to volunteer to create signs and wash cars with you. Have some of your volunteers hold signs beside the road to draw in more customers.
Charge a fee for each car and have a donation jar where people can give more.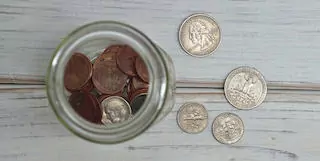 A penny drive is a quick, inexpensive way to raise money and can be adjusted to fit any type of cause.
There are several different ways you can run a penny drive, but the easiest way is to ask local businesses to place your jar near the cash register. That way, patrons can give their spare change as they pay for their items.
Get creative with your penny drive and let people know why you're raising money.
Cancer Fundraising Ideas for Nonprofits
23. Plan a Peer-to-Peer Fundraising Campaign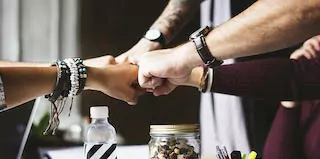 Peer-to-peer fundraising is a great way for organizations to raise money and gain new supporters in the process. For this fundraiser, you'll need to recruit participants, create fundraising pages, and plan an event (think: 5K run or walk) to end the campaign.
In addition, accepting general donations, you can design and sell t-shirts with your nonprofit's logo and campaign name that supporters can wear to your event.
Make sure to set your fundraisers up for success by providing social media and email templates so they can ask for donations from their friends and family members like a pro!
24. Organize a Silent Auction

Nonprofits that raise money for cancer research and awareness can host a silent auction. While these events do require a lot of preparation, they hold a lot of fundraising potential.
Not to mention, supporters are motivated to participate because rare and unique items are up for grabs.
If you're interested in hosting a silent auction, we recommend staying organized and planning ahead. You'll need about 6-9 months to pick a venue, procure your auction items, send out invitations, and so much more.
25. Promote Matching Gifts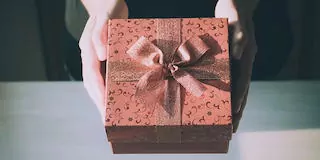 Matching gifts are a simple way for organizations to double the donations without asking supporters for another gift. There are hundreds of corporations (see Double the Donation's list of top matching gift companies) that will give to the nonprofits their employees support.
Unfortunately, donors don't always take full advantage of matching gifts because they don't know if their gifts are eligible or how to submit a request.
Help donors out by promoting matching gifts on your donation forms, thank you letters, and nonprofit's website to encourage supporters to learn more about their company's corporate programs.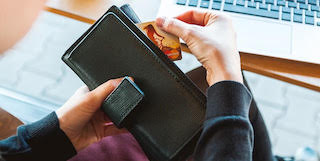 Giving days like #GivingTuesday challenge nonprofits and supporters to raise as much money as possible. Organizations can run a giving day raise awareness and money for cancer research.
All you need to do is set a date for your giving day and share it with your donor base. On the days leading up to your giving day, promote your organization on social media and send out emails to remind donors. 
Make sure you have plenty of ways for donors to give like online and mobile-friendly donation forms, text-to-give, or even a crowdfunding page.
27. Host a Text-to-Give Campaign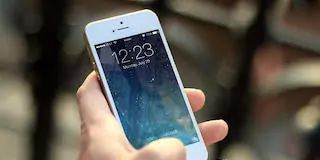 Now, more than ever, supporters are using their phones to learn more about organizations and contribute to the causes that speak to them. Your organization can use mobile giving's popularity to host a text-to-give campaign as one of your cancer fundraising ideas.
If you don't already have a text-to-give tool, you'll need to purchase software from a vendor that meets all of your needs. Look for a tool that makes giving quick and easy.
Let donors know that you accept text donations and share your text-to-give number via email and social media.
---
Hopefully, these cancer fundraising ideas have inspired you to start raising money for cancer treatment, awareness, or research. Whether you're an individual or a nonprofit you can use a combination of these ideas to reach your goals. Good luck fundraising!
What more fundraising ideas and tips? Check out our additional resources:
51 Fundraising Ideas. Still looking for that perfect fundraising idea? You're in luck! We've got over 50 more fundraising ideas to help you raise money for any cause.
21 Fundraising Ideas for Kids. From t-shirt fundraisers and shoe drives to field days and ice cream socials, we've got 21 ways you can raise money for kids. Keep reading to learn more.
Top 7 GoFundMe Alternatives You Need to Keep on Your Radar. If you're looking for a way to raise money online, you've probably heard of GoFundMe. Learn why this platform may not be what you need, and check out our profitable alternatives.
---
Are you ready to create a stellar t-shirt fundraising campaign?
Create a Bonfire campaign today and start selling t-shirts to raise funds for cancer treatment and research.