There's no doubt about it: crowdfunding is a hugely successful platform for online fundraising.
Crowdfunding is swiftly rising in popularity because anyone can use it. From individuals to nonprofits to religious organizations, crowdfunding gets the job done for everyone looking to raise money. These platforms allow you to harness the power of social networks and connect with your supporters.
You may have heard of a popular crowdfunding platform, GoFundMe, but are you aware that there are plenty of GoFundMe alternatives that can work better for your fundraising situation and goals? Check out GoFundMe's top competitors:
If you're ready to discover which of these GoFundMe alternatives is the perfect platform for you to raise money on, let's dive in!
Bonus: Looking for more ways to raise money? Check out Bonfire's list of top fundraising ideas to get inspiration for your next fundraiser.
1. Bonfire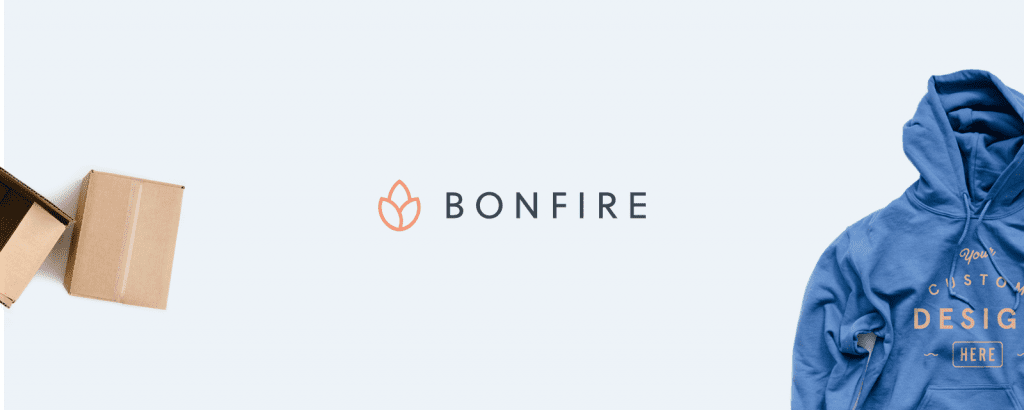 How Bonfire Works
Bonfire provides a free crowdfunding site like GoFundMe, but we have the added bonus of specializing in merchandise sales!
Getting started with us is as easy as can be. You can do it in just 5 easy steps:
Choose your products. First, you'll want to select the products you want to sell with your crowdfunding campaign. Browse through our apparel catalog to decide on styles, colors, sizes, and more!
Design your shirt. You don't have to be a graphic designer to craft a beautiful shirt! With Bonfire's handy design tool, you'll be able to use thousands of designs from our library or upload your own.
Set your selling prices. You can determine your merchandise's selling points to help generate sales or maximize revenue.
Schedule your campaign. With Bonfire, your campaign can last anywhere from 7 to 21 days!
Customize your page. Make your crowdfunding page look just like you! Add in compelling copy and feature powerful videos to portray your story and encourage giving.
With Bonfire, your fundraising goal will be easily accomplished. Your supporters will love purchasing your custom t-shirt as a donation to your cause. With a steady revenue for you and merchandise for your donors, working with Bonfire is a win-win!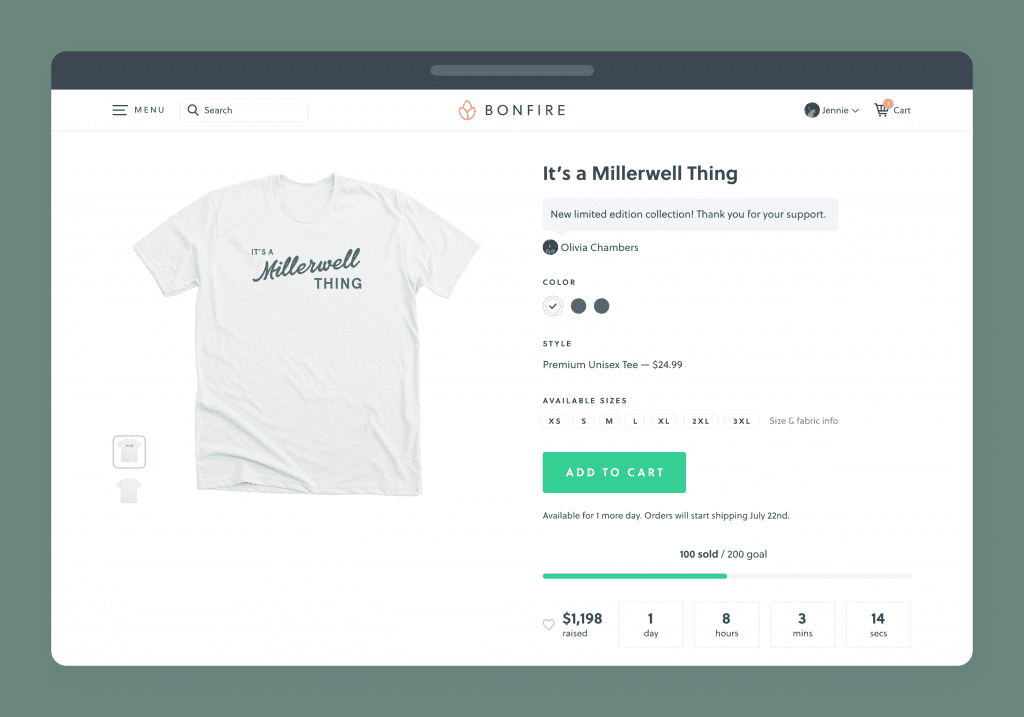 Raising money for nonprofits just got a lot easier
Turn your t-shirt fundraiser into a Giving Campaign, and we'll send all the funds you raised to the nonprofit for you. Just connect your campaign to the organization of your choosing during the setup process, then we'll send them money you raised once your campaign ends. Learn more >
Bonfire Platform Fees
Our platform is affordable to use and sell on. There are a few minute fees:
Base cost: This fee pays for each t-shirt, tank top, or sweatshirt's manufacturing and pricing expenses.
Donation fee: If you enable fundraising options to your campaign, you'll receive 92% of each additional donation made at checkout. The other 8% will be used for payment processing and administrative fees handled by Bonfire. If you're a verified nonprofit organization on Bonfire, then the donation fee is only 3.5%.
Shipping: There's a flat rate fee of $5 for all orders in the U.S. and an $11 flat-rate fee for international orders.
2. Fundly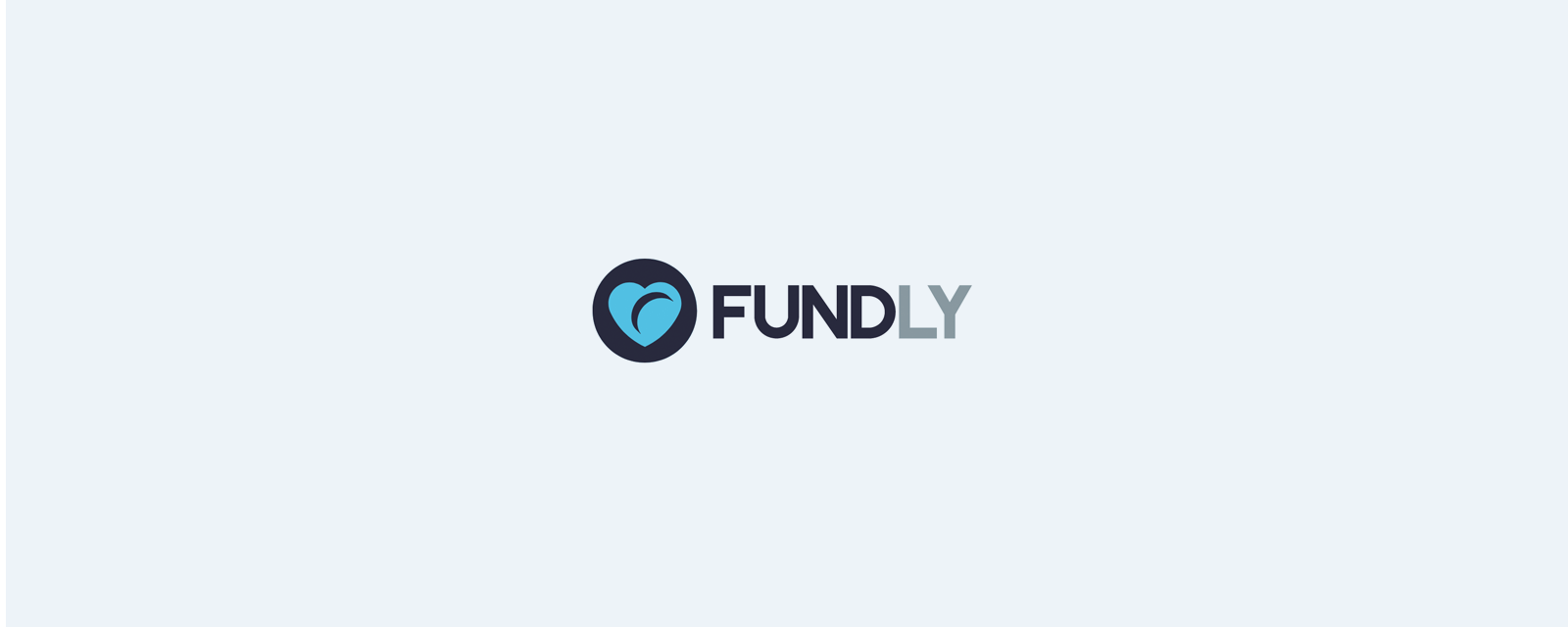 How Fundly Works
Fundly gives individuals and nonprofits an easy way to raise money to raise money for a cause. Their platform is extremely photo and video-centered, which helps you emphasize why your mission or cause is worth supporting. You can upload content from your Youtube, Vimeo, or Facebook accounts as well as directly from your computer.
Plus, you'll be able to tell your story through compelling copy, too! Their blog-like platform and mobile app make it easy to provide your supporters with updates.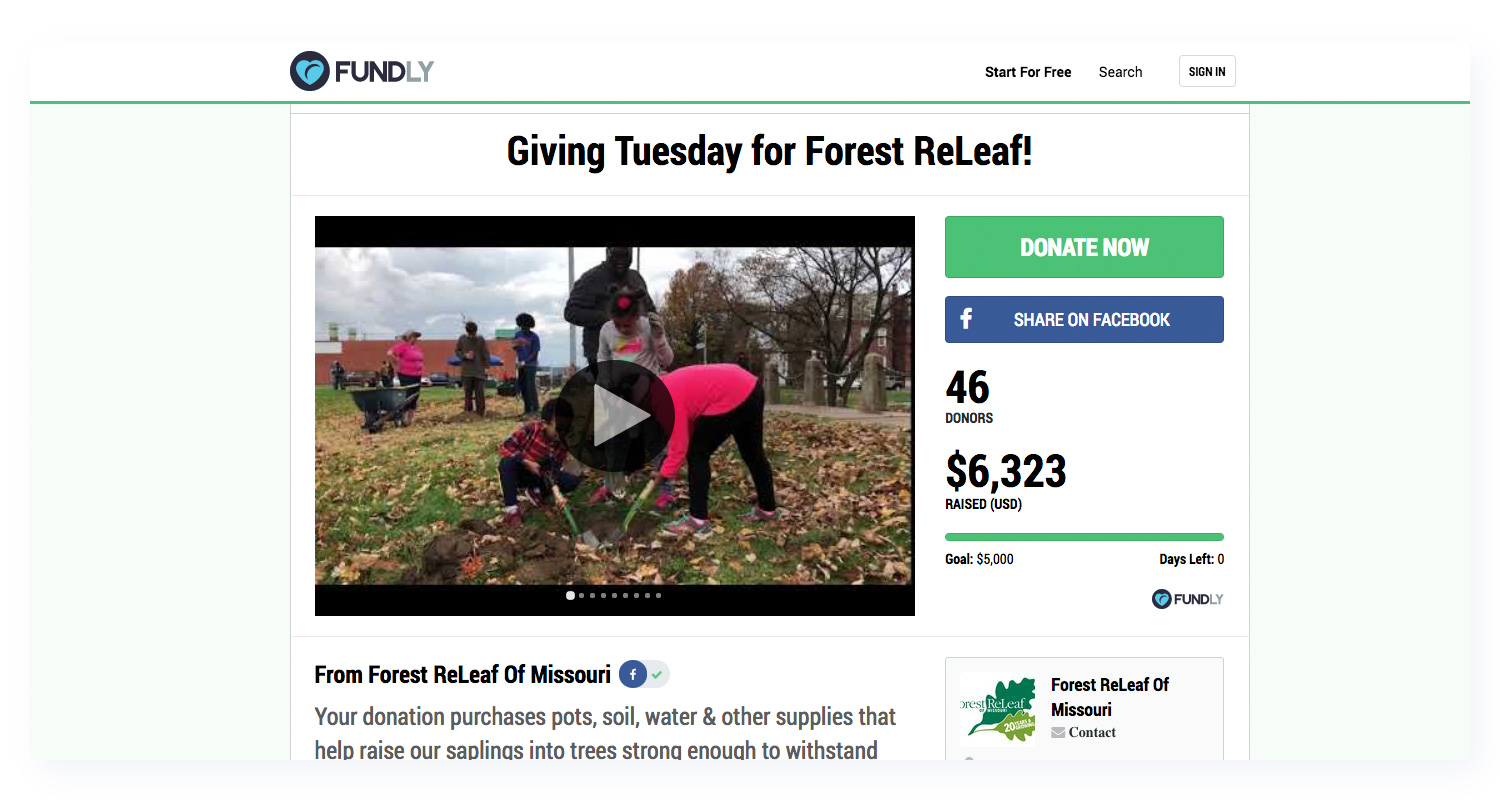 Fundly Platform Fees
Fundly offers simple pricing with a platform fee of 4.9% and a credit card processing fee of 2.9% + $0.30 per transaction.
3. WeFunder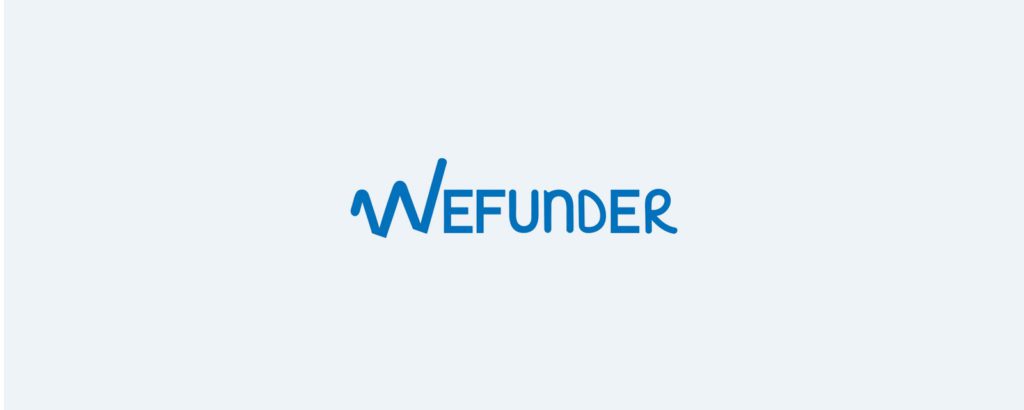 How WeFunder Works
WeFunder labels themselves as crowdfunding site for investing, which serves as the perfect platform for startups and entrepreneurs.
WeFunder's platform allows for extensive information on your cause, mission, or project. With a mission statement front and center, you'll be able to include riveting text to excite your supporters about contributing to your cause.
In addition, with room for testimonials, photos, financials statistics, and a Q&A, WeFunder allows you to thoroughly explain your reason for raising money and the importance behind donors' support.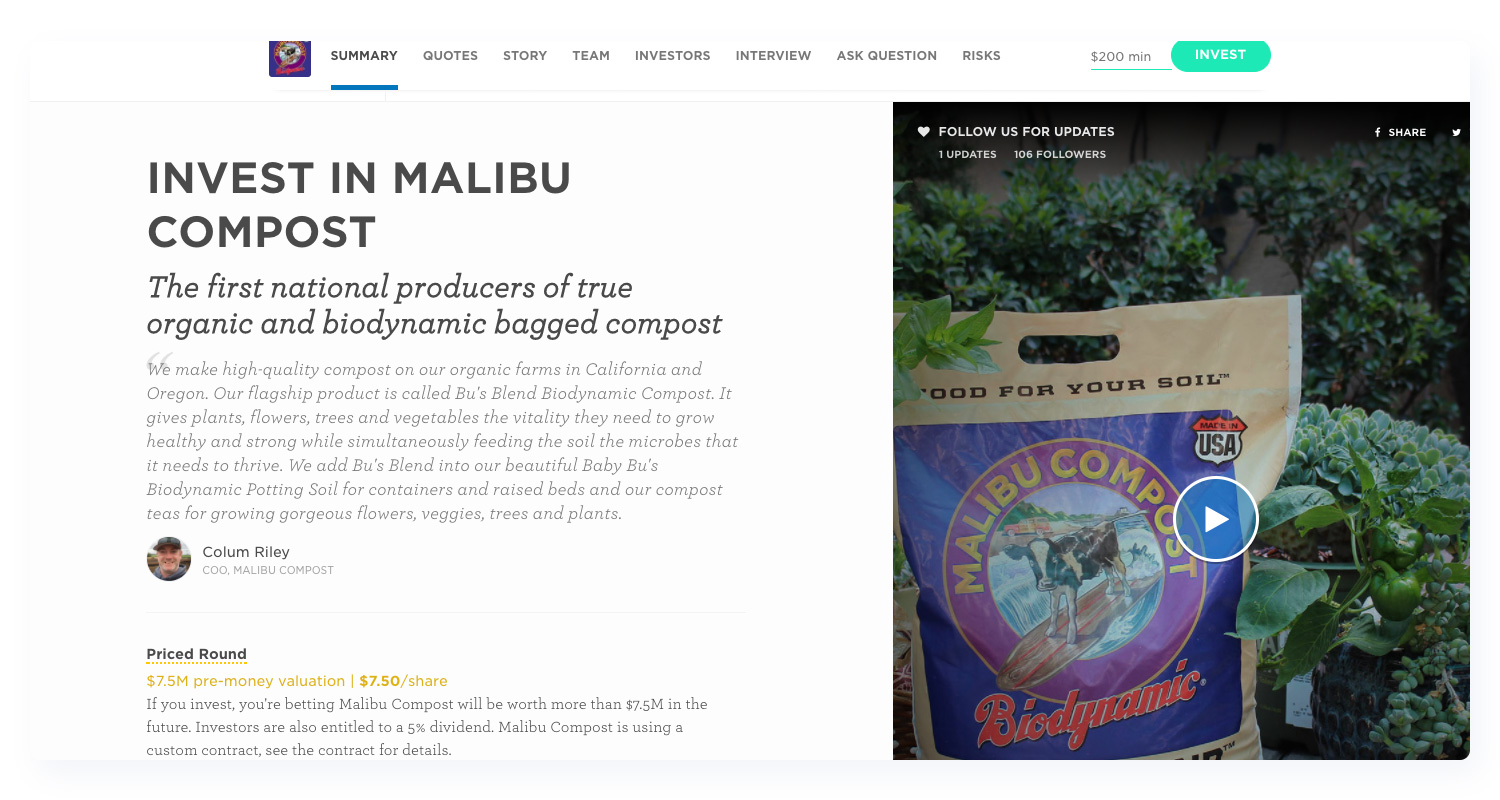 WeFunder Platform Fees
The good news is WeFunder only charges you if your fundraising is successful, which means you pay $0 upfront! They'll simply charge a 7% fee of investment which portions out to be 5% cash and 2% equity.
4. DoJiggy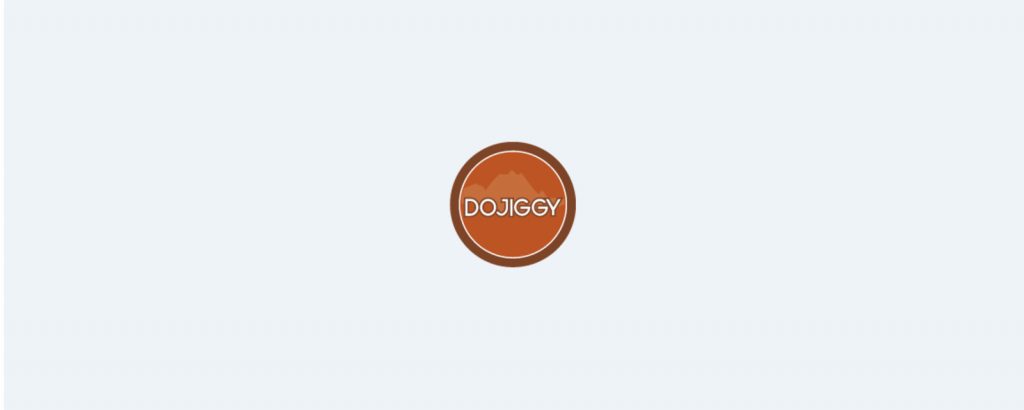 How DoJiggy Works
DoJiggy is a great GoFundMe alternative for nonprofits and schools who are looking to put on special fundraising events. Their fundraising software will help your organization raise the funds you need, while helping you efficiently manage the administrative work related to your event. Ultimately, they want their products to give you more time to establish and maintain your relationships with your donors.
Their line of fundraising software and event products include:
Online donation software
Event management software
Crowdfunding software
Golf tournament software
Online storefronts to sell merchandise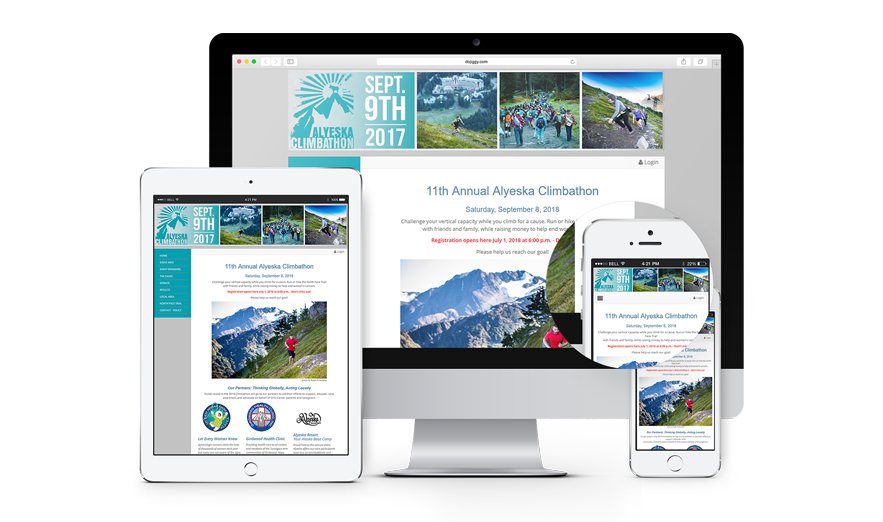 DoJiggy Pricing
| | | |
| --- | --- | --- |
| Plan | | Unlimited Pricing |
| Crowdfunding & P2P | | 4.9% or FREE with optional tips |
| Donations | | 1.9% or FREE with optional tips |
| Event management | | 4.9% or FREE with optional tips |
| Auction | | 4.90% |
| Raffle & Sweepstakes | | 7.9% or FREE with optional tips |
| Online storefronts | | 4.9% or FREE with optional tips |
| All In One | | 7.9% or FREE with optional tips* |
Payment processing fees apply / *Campaigns with auctions enabled do not qualify for the free option.
5. Kickstarter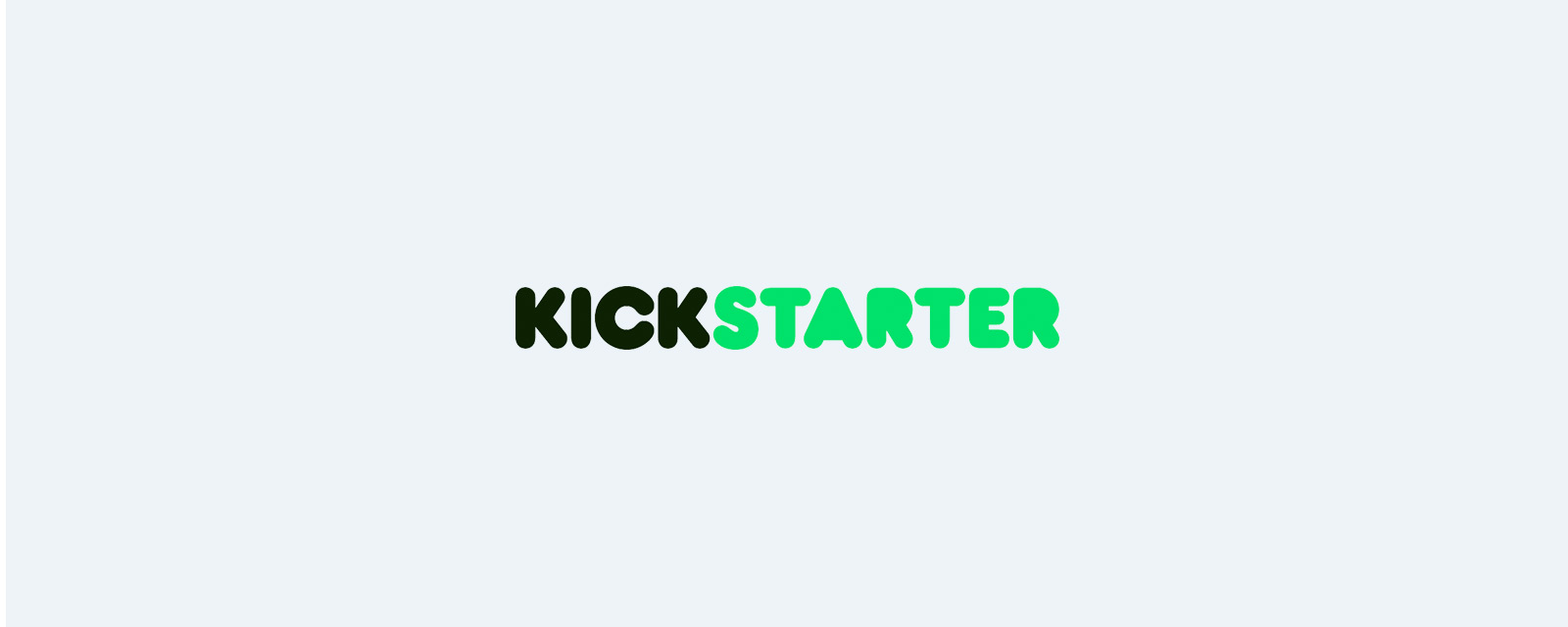 How Kickstarter Works
Kickstarter is a GoFundMe alternative that offers a platform for projects that span across various categories like arts, comics and illustration, design and tech, film, food and craft, games, music, and publishing.
Kickstarter provides an "all-or-nothing model," which lets you choose your overall goal and set out a timeline for your campaign. Plus, the timeline encourages your supporters to give and help you reach your goals.
Remember, Kickstarter works so well because individuals love seeing projects come to life! Over 13.9 million supporters have contributed to projects on Kickstarter's crowdfunding site.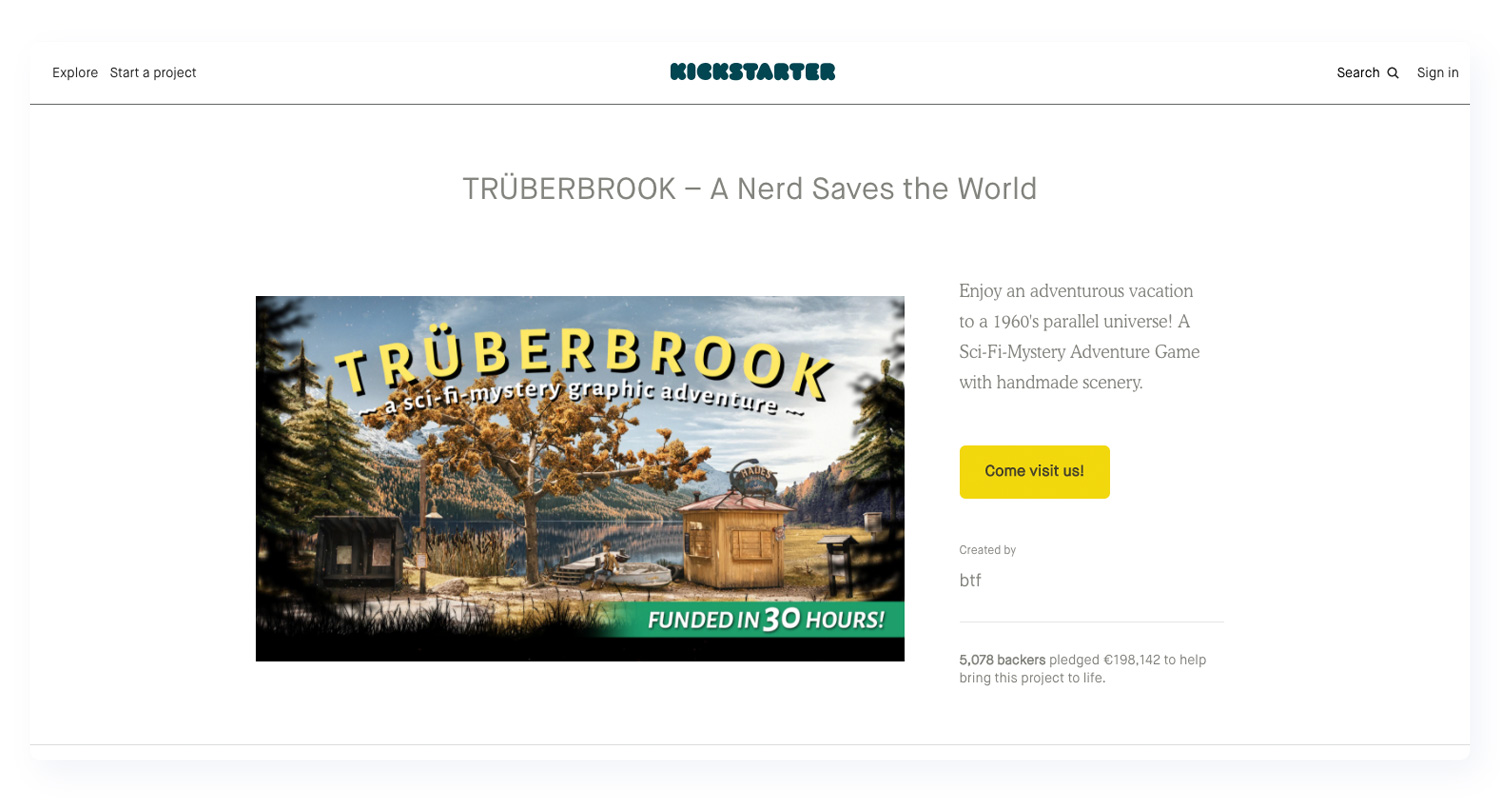 Kickstarter Platform Fees
Kickstarter charges a 5% fee for collected funds and a 3-5% payment processing fee. If the project doesn't reach its goal, however, no fees will be charged!
6. Honeyfund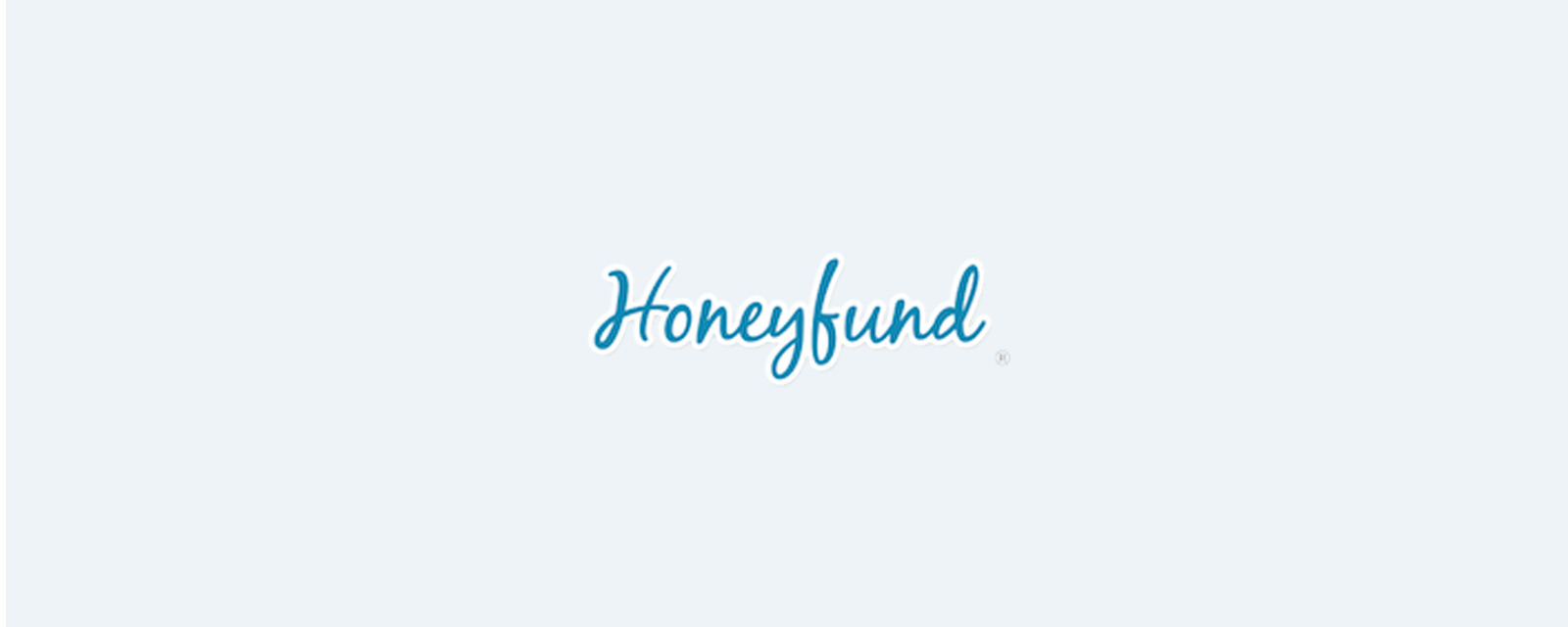 How Honeyfund Works
With over $500 million given on their site, Honeyfund is dominating the wedding crowdfunding sector.
This wedding and honeymoon crowdfunding platform offer individuals the opportunity to raise money for their special day. With pre-made trip registries, you can sign up and start fundraising immediately! 
You'll even see added benefits, like $100 off at Hotels.com and $1,000 in savings, aside from your fundraised money. Plus, it makes giving easy. Your guests can simply gift you a piece of your honeymoon to give you a memory that will last a lifetime.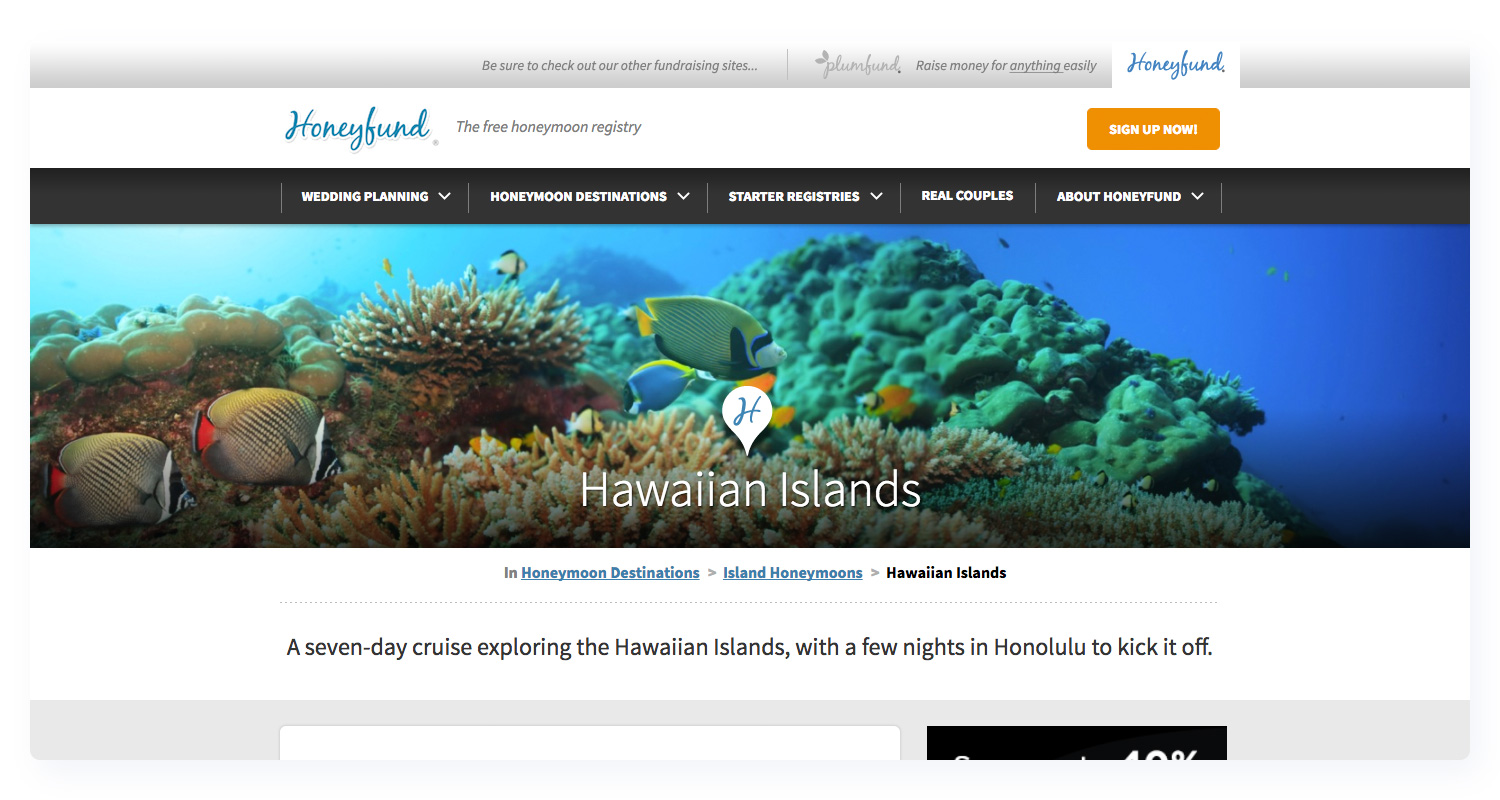 Honeyfund Platform Fees
Honeyfund is completely free to use and it comes with a free upgrade! There's simply a 2.8% +$0.30 fee for payment processing via WePay or PayPal.
7. Deposit a Gift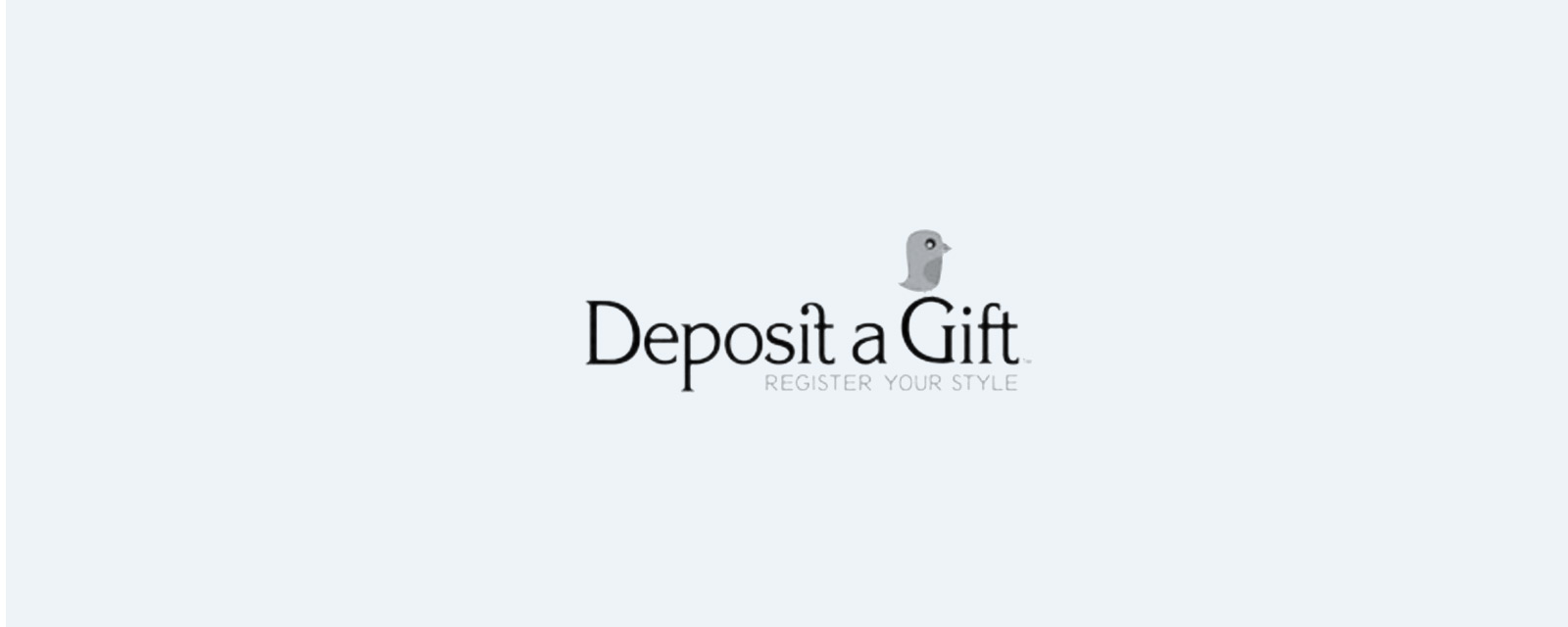 How this GoFundMe Competitor Works
Deposit a Gift helps make your crowdfunding campaign personal, which is why they're a stellar alternative to GoFundMe.
In just 3 easy steps, your organization can host a successful fundraising campaign on Deposit a Gift's site:
Customize your page. Emphasize your story through photos and compelling text and tell supporters exactly where their donations will go.
Connect with supporters. Use your social network to spread the word about your campaign. Anyone can donate from anywhere!
Cash-out your success. Once your campaign has concluded, collect your donations and get to work.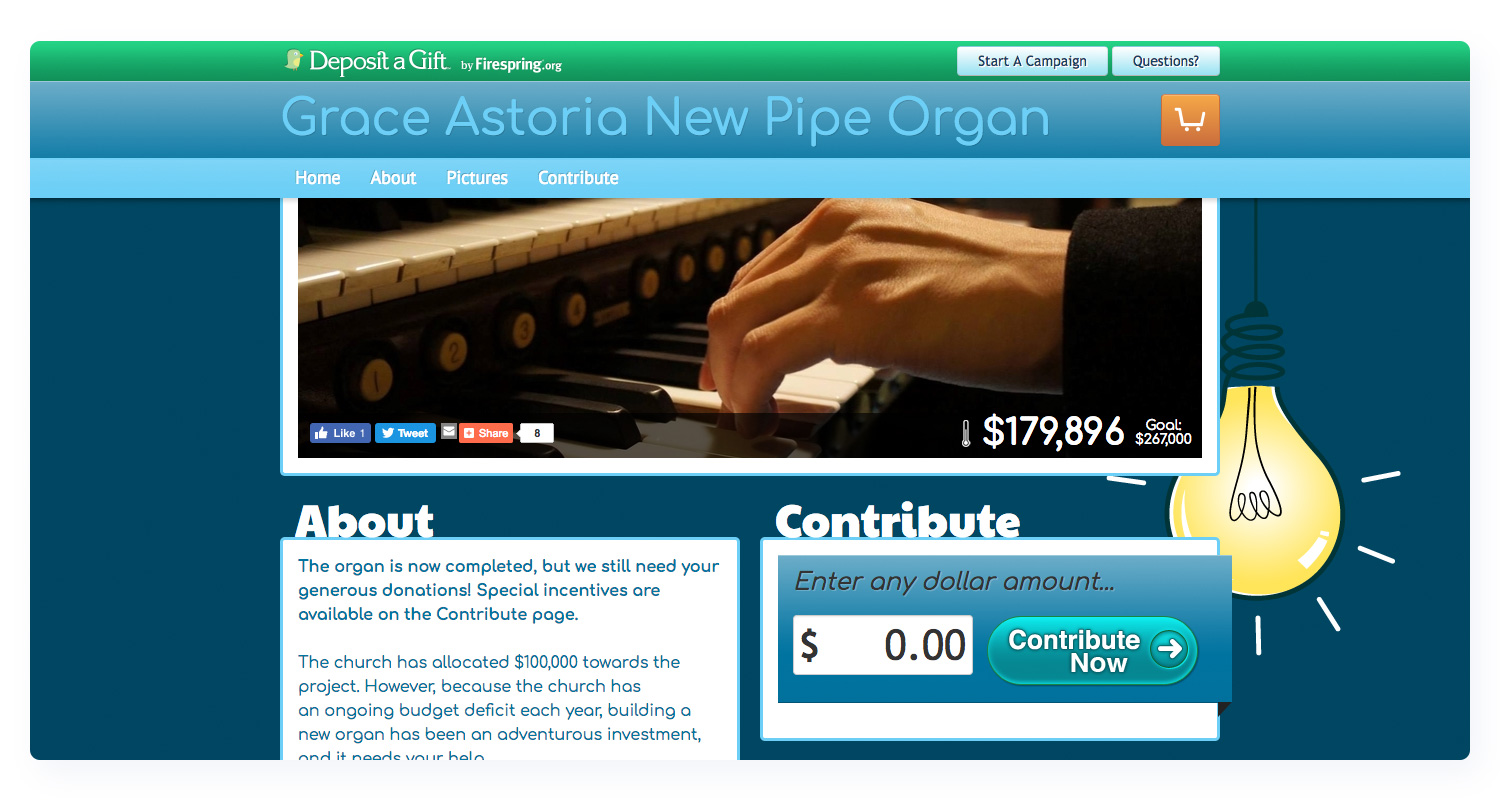 Deposit a Gift offers a built-in credit card processor and is naturally social so it's easy to get your campaign up and running. Reaching your fundraising goal will be easier than ever before.
Deposit a Gift Platform Fees
Deposit a Gift offers three plans so you can find exactly what you need in your price range:
Basic: free, 4% platform fee, 3.5% credit card fee
Full Service: $49, 3% platform fee, 3.5% credit card fee
Total Control: $149, 2% platform fee, 3.5% credit card fee
---
Now that you have our top 7 GoFundMe alternatives, you're sure to find the best platform for you, stocked with the most valuable features to help you reach your fundraising goals.
---
Are you ready to start raising money?
Create a Bonfire campaign today and sell t-shirts to raise funds.