Fundraising events are a great way for nonprofits to engage with with community of supporters and to raise money their cause at the same time. But picking a fundraising idea that fits your budget and involves your supporters isn't always the easiest task. That's why we've put together this list of our favorite fundraising event ideas that are proven to raise the money your nonprofits needs and increase engagement with your community.
We'll cover all of these fundraising ideas across 8 different categories:
Each idea features the fundraising potential, cost, and popularity to help guide you toward a fundraising event that will meet your needs.
Are you ready to start raising money for your cause? Let's dive into our favorite fundraising event ideas!
Our Favorite Fundraising Event Ideas
These are our top-performing fundraising event ideas. They are sure to bring in the revenue you need for your cause. Let's check them out!
T-Shirt Fundraiser
Designing and selling t-shirts is a great fundraising event idea that both individuals and organizations can use to raise money.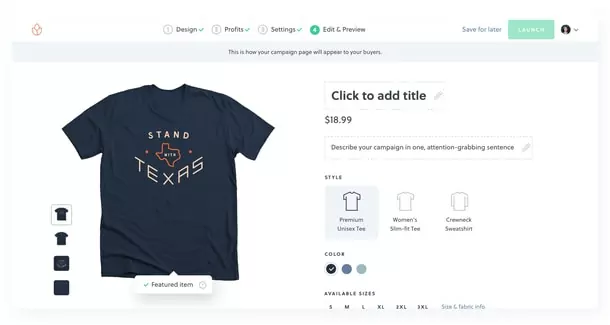 Fundraising Potential: +++++
Cost: Free
Popularity: √√√√√
A t-shirt fundraiser is a win-win situation for everyone involved: the campaign creator gets to raise money and promote their cause via merchandise, and supporters get a memorable item in return for their donations. If you're looking to raise money for a nonprofit, Bonfire will even send the funds directly to the organization your raising money for at the end of your Campaign so you don't have to.

Peer-to-Peer Events
Enhance your organization's events by empowering your community to launch apparel-based fundraisers on your behalf. Learn More
When you use Bonfire for your online t-shirt fundraising needs, there's no monthly subscription, no inventory costs, and no upfront costs. Our goal is to make each step of the fundraising process as easy as possible for you and your event so you can maximize your donations.
5K Race
Fundraising Potential: ++++
Cost: $$$$
Popularity: √√√√√
5K races will appeal to your active supporters and bring them together to raise awareness and money for your cause. It's vital that you start planning your event several months, or even a year in advance so that you can have enough time to secure a location, recruit volunteers, and promote your event.
Raise even more money by selling custom 5K race shirts with a special design that commemorates the event. We recommend using a t-shirt fundraising platform that makes designing and selling the shirts easy so your team time can focus on organizing the fundraiser.
Additionally, connect with local businesses to see if they will sponsor your event. With the help of an official corporate sponsor, you can save money on all the materials you'll need for the event, like water for the participants, tables, banners, and decorations.
Merch Sale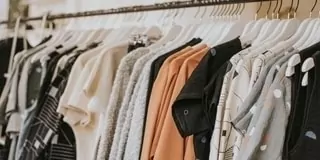 Fundraising Potential: ++++
Cost: $$$
Popularity: √√√√
Organizations that want to give donors a way to show their support should consider selling branded merchandise at any of their events. From branded t-shirts and hats to coffee mugs and water bottles, there are plenty of items you can sell with this event fundraising idea!
Merchandise makes a perfect addition to any kind of public fundraising event, like a street fair or concert. What's more, selling merchandise before a fundraising campaign or volunteer engagement can help you raise extra money. Plus, a crowd of people all wearing the same shirts can drum up excitement about your fundraiser!
Work with a merchandise company that lets you brand your own products or use a custom t-shirt platform that gives you the option to sell branded shirts online or place easy bulk orders to sell in-person.
Karaoke Night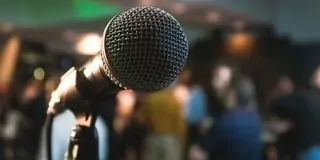 Fundraising Potential: +++
Cost: $$
Popularity: √√√
Who doesn't love a night filled with friends and karaoke? As a fun and engaging fundraising event idea, partner with a local restaurant or venue that already has karaoke nights to plan your event to raise funds for your cause.
Let the local restaurant know what you're raising funds for, and ask them if they'd be willing to donate a percentage of the night's proceeds to it.
Encourage all your friends and family to attend to reap the most rewards from your fundraising event.
Pub Crawl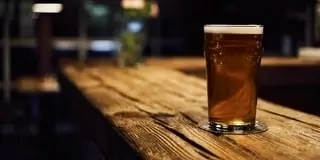 Fundraising Potential: +++
Cost: $
Popularity: √√√√
Plan a pub crawl as a fundraising event idea to raise money for your cause (only with participants who are of drinking age, of course!). Choose venues that are within safe walking distance of each other. Then, contact the bar owners to ask if they'd like to participate and donate a portion of the proceeds to your cause.
Sell tickets in advance and designate the starting spot. You can even choose a theme or raffle off fun prizes throughout the evening. Offering custom tees ahead of time for participants to wear on the day of the event is an easy way to boost revenue, too. And, if you can, partner with a local rideshare service or taxi company to provide free or discounted rides home at the end of the crawl.
Carnival or Street Fair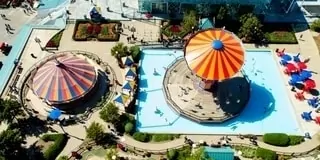 Fundraising Potential: +++
Cost: $$$
Popularity: √√√√
Bring out the community with a carnival or street fair! Though costly and planning-intensive, this is an exciting fundraising event idea that can bring in revenue. For a street fair, charge participants and vendors a fee to set up their booth or stand. Be sure to book space in advance, perhaps with a local park or school.
For a carnival, look into renting rides, games, or professional artists. Ensure you have the right insurance and permits, and even look into sponsorships and donations to fund the event.

Fun and Inexpensive Fundraising Event Ideas
These fundraising event ideas are easily scaled to any budget or audience, and can help drive in revenue for your cause. Let's take a look.
Sip and Paint Night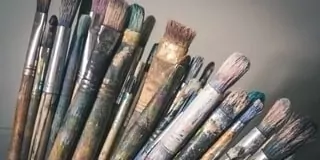 Fundraising Potential: +++
Cost: $$
Popularity: √√
Sip and paint events work for organizations that support causes of all shapes and sizes. Plus, this fundraising event idea is even possible for individuals looking to raise money for personal or charity projects.

For this fundraising event idea to work, you'll need to partner with a local sip and paint store that's willing to give a percentage of the night's proceeds to your cause. Or secure a location where you can create your own sip and paint event.
If you're creating your own event, ask an artist to volunteer to teach the class, and purchase all the supplies you'll need. Charge admission to your event and sell food and drinks to raise additional funds.
Game Tournament
Fundraising Potential: +++
Cost: $$
Popularity: √√√
A game tournament is an awesome fundraising event idea that can raise money for any cause. You have a couple of options when planning this: you can either have a tournament involving different games that your participants bring to the event, or you can have everyone play the same game, in which case, you would likely supply most of the game boards.
Assemble a team of volunteers to keep track of the scores, and find a large space you can rent with enough tables. Charge a fee to take part in the tournament and award small prizes to the winners!
Trivia Night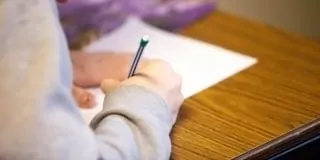 Fundraising Potential: +++
Cost: $
Popularity: √√√
What better way to bring out some friendly competition than with a trivia night? A great fundraising event idea, you can team up with a local restaurant or other venue that does trivia and ask if they'll donate a portion of the night's proceeds to your cause. Or, host your own.
Pick a night and advertise the event around town to maximize attendance. Then, all you have to do is brush up on your trivia knowledge!
Percentage Partnerships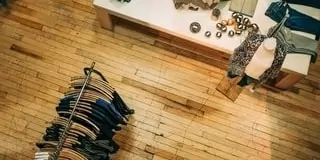 Fundraising Potential: +++
Cost: $
Popularity: √√√
Team up with a local business, such as a clothing store or restaurant, for a percentage partnership. Designate a period of time (an evening, full day, or weekend, for example), where a percentage of the business's sales will benefit your cause.
A percentage partnership is a great fundraising event idea because your supporters can enjoy a shopping day or a nice meal, all while supporting your cause. Businesses of all sizes have recognized the value of CSR, or corporate social responsibility, for boosting their public images, so many will likely be excited to work with you.
Penny Wars Contest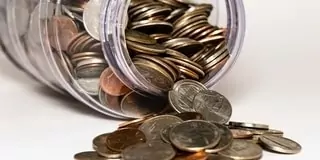 Fundraising Potential: ++
Cost: $
Popularity: √√√√
Penny wars are great and easy fundraising event ideas. Churches and schools, in particular, can have great success holding month-long penny wars. During the "war," two or more groups collect coins and bills in order to score points based on the amounts and denominations collected.
The value of pennies collected in each team's bucket counts toward the final score, while any other coins and dollar bills (donated by competitors!) are subtracted from the score. This is a great way to encourage competition and increase the donation revenue.

Food Fundraising Event Ideas
Everybody's gotta eat! Incorporating food, of course, is a classic fundraising event idea that can bring people in by the dozens. Let's check out some appetizing ideas below.
Cook-Off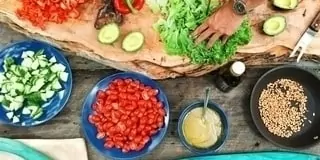 Fundraising Potential: ++
Cost: $$
Popularity: √√√
The cook-off fundraising event idea works great for individuals because you can bring together a group of your friends to raise funds for your cause. Have your friends contribute their best dish and a donation for the event.
Present all the food and have people vote on their favorite dishes with dollars. The chef whose dish earns the most money wins the event!
You can purchase a prize for the winner or give them a portion of the funds you raise. Either way, this event is inexpensive and easy to plan.
Spaghetti Night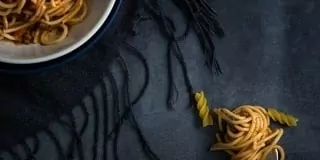 Fundraising Potential: +++
Cost: $$
Popularity: √√√
Hosting a spaghetti dinner is a classic (and filling!) fundraising event idea. Beyond putting together the food, be sure to publicize the event via social media and local media outlets, and explain your cause to the public.
Find a low-cost venue, such as a community center, school gym, or church hall. Sell tickets to the event to raise money, but also include a donation jug next to the cash register, or incorporate a silent auction or raffle into the evening to raise additional funds.
Bake Sale or Ice Cream Social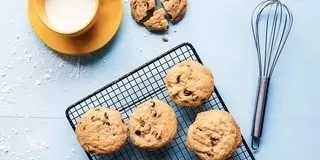 Fundraising Potential: +++
Cost: $$
Popularity: √√√
Whether you're a larger organization or an individual, you and some volunteers can bake delicious treats or put on an ice cream social as delicious fundraising event ideas. Place your booth with the baked goods in a high-traffic area, and coordinate it with another event, like a sporting event or theater production.
For an ice cream social, host it on the weekend at an ice cream shop or restaurant with a lot of cooler space. Explain to the venue your cause and how this would be great publicity for them if they hosted it. Even if they choose not to host it, they might still be willing to sponsor your event and donate ice cream cones and other supplies.
Coffee Stand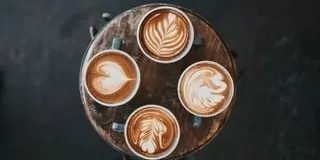 Fundraising Potential: +++
Cost: $$
Popularity: √√√√
To get this fundraising event idea started, you'll need to work with a coffee shop or find a wholesale provider where you can purchase the coffee at a discounted price.
Once you get your partnership established, set up your coffee stand with a few coffee carafes and brew the coffee beforehand. Be sure you're in a well-trafficked area in your community. Sell freshly brewed coffee in the mornings to people on their way to work.
Let people know why you're raising money, and get the word out by promoting your coffee stand and posting flyers around the community.
Potluck or Picnic
Fundraising Potential: +++
Cost: $
Popularity: √√√√
Potluck-style fundraising event ideas are a great way to attract attention and incentivize supporters to donate to your cause!
Host a potluck or picnic event in a community space, and ask for donations in exchange for admission. Encourage participants to bring their favorite dish and you'll be on your way to raising donations in no time!
For large-scale community picnics and festivals, custom event t-shirts are always a smart addition, too!

Fundraising Event Ideas for Small Groups
There are unique pressures for small community groups when it comes to funds, so it's important that they take advantage of personal connections. Whether you're raising money for your church or a small organization, try out these unique fundraising event ideas for small groups.
Themed Party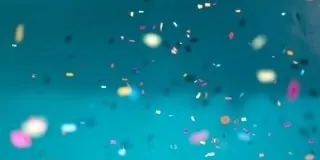 Fundraising Potential: +++
Cost: $$
Popularity: √√√
Themed parties are fundraising event ideas that work great for any cause or project. When executed properly, they can bring in a lot of money, too. The first step is to, of course, pick a theme. Consider the people that are likely to attend, and pick something that aligns with their interests, as well as your cause.
Charge admission to enter your themed party. You can also leave out a donation jar or encourage people to donate via your website or campaign page to provide plenty of opportunities for guests to contribute.
Generate interest in your event well in advance by sharing the event details on social media and sending out personalized invitations through email and direct mail.
Silent Auction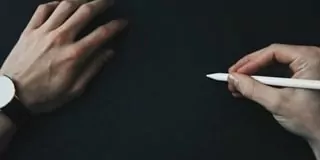 Fundraising Potential: +++++
Cost: $$$
Popularity: √√√√√
Silent auctions are a popular choice among small groups and nonprofits — and with good reason! If you can procure interesting and unique items, you'll increase your chances of raising more funds. For that reason, procuring items for your silent auction should be a top priority.

Arrange a committee to acquire in-kind donations from donors and local businesses, and focus on finding rare and unique items that will have guests bidding more and more.
Explore this exhaustive list of item ideas from OneCause for more guidance on putting together silent auction packages.
Community Garage Sale
Fundraising Potential: +++
Cost: $
Popularity: √√√√
Hosting a community garage sale is a great way to give unwanted items a new home and raise money for your cause. You won't need a lot of time to plan this event, so it's perfect for a last-minute fundraising event idea.
Recruit your neighbors and group members to participate, and gather all the items around your homes that you no longer want. Set up a central location with long tables where bargain hunters can peruse the rows.
Post signs around the neighborhood to draw in interested buyers. To bring in an even bigger crowd, promote your community garage sale on social media or through word-of-mouth a few weeks in advance.
Field Day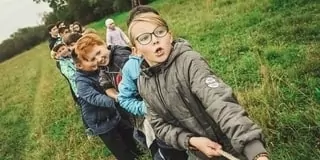 Fundraising Potential: ++
Cost: $$
Popularity: √√√√
Host a field day in a local park with games and other events. This is a great fundraising event idea because it's family-friendly and will draw out large crowds and friendly competition.
Include games like a three-legged race, water balloon toss, and tug-of-war, among other fun activities. Let the adults feel nostalgic as they play red rover and duck-duck-goose, and let the kids just have fun!
Sell refreshments to keep everyone energized and offer memorable event merchandise to raise additional funds.
Picture Sales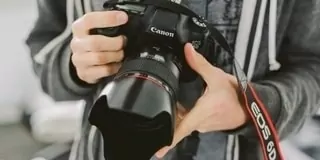 Fundraising Potential: +++
Cost: $$
Popularity: √√√
Recruit a friend with photography skills, or a local pro, and offer reserved photo sessions for a fee. The more commitments you get, the more revenue you'll bring in. Take action shots, family holiday photos, and more.

Corporate Fundraising Event Ideas
Corporate social responsibility (CSR) is growing. CSR partnerships and engaging events can make a difference and bolster your company's position in the community. Try out some of these fundraising event ideas for yourself to maximize revenue for your chosen cause.
Matching Gift Drive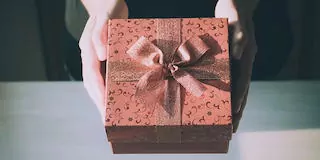 Fundraising Potential: +++++
Cost: $
Popularity: √√√√
A great way to get local employers involved in your fundraising event is to host a matching gift drive. There are two ways that you could do this: either focus on individual donors and their matching gift eligibility across a variety of employers or by working with one company with an active CSR strategy that agrees to match a fundraising goal if you're able to reach it.
Matching gift drives are a great way to inspire local companies to support your nonprofit. Your organization benefits from the support, and they get positive PR from the event. Make sure to prominently feature the companies that support you at your event!
50/50 Raffle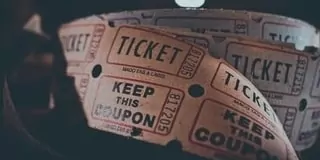 Fundraising Potential: +++
Cost: $
Popularity: √√√√
Whether you pair it with a larger fundraising event idea or host it as a stand-alone fundraiser within your office, a 50/50 raffle fundraiser is a quick and easy way for companies to raise money for a cause. The 50/50 raffle works like any other raffle — except the winner gets half of the funds you raise and the cause gets the other half (hence the name 50/50).
Since the prize is half the funds raised, supporters are more motivated to purchase raffle tickets and encourage their friends and family members to do the same.
Use the outlets where you have the most followers to spread the word about your raffle, and announce the winner during an event where you can discuss your chosen cause in more depth.
Benefit Concert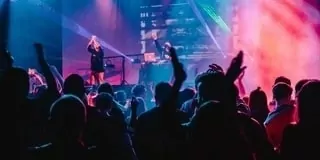 Fundraising Potential: +++
Cost: $$
Popularity: √√√√
Benefit concerts are excellent corporate fundraising event ideas, but you need to start by asking yourself what kind of show you want to put on. Think about what kind of music your community is interested in. Once you've determined that, look into venues and community spaces and begin planning! This idea is fairly flexible and can be adapted for communities of all sizes.
???? Is your band trying to raise money?
Top 5 Band Merch Ideas and Selling Strategies
Check out local bands who'd be willing to donate their talents and ask them to help with your fundraising leading up to the show, too. Make sure you have water and snacks on hand, and promote the benefit concert via social media and local outlets. This is very similar to how peer-to-peer fundraising works; even if people aren't familiar with your company or cause, they'll want to support their friend's band!
Official Sponsorships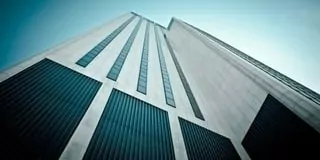 Fundraising Potential: ++++
Cost: $
Popularity: √√
Companies looking to support charitable causes should explore their options for forming more structured partnerships with local organizations. The rise of Corporate social responsibility (CSR) means many nonprofits already have sponsorship plans in place and can offer special levels of sponsorships and benefits. Some of the most common benefits they offer includes event naming opportunities, printing your logo on t-shirts, signage at the event, and recognition by event speakers.
Companies can also promote their matching gift programs, or even arrange for a special matching period during a nonprofit's event.
Casino Night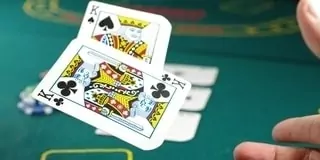 Fundraising Potential: ++++
Cost: $$$
Popularity: √√√√
Casino nights typically involve live entertainment, a catered dinner, auctions, sponsorships, ticket sales, and a lot of other moving parts that require careful planning. But if you're organized and have the right amount of manpower, it can pull though as a lucrative fundraising event idea and give your company's CSR image a boost.
Set your ticket price high enough to cover all of your expenses and publicize the night via newsletters, emails, word-of-mouth, and even media coverage. Higher ticket prices will also make the event more exclusive and attract wealthier donors.
Wine Wall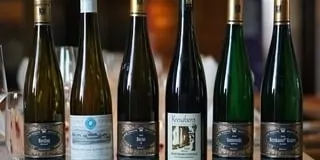 Fundraising Potential: +++
Cost: $$$
Popularity: √√√√


Wine walls are unique corporate fundraising event ideas where donors purchase the chance to choose a random bottle of wine from a wall. Each bottle is covered so no one can see which wine they're pulling.
The bottles typically range in price, so depending on their luck, donors could walk away with a bottle that costs more than what they paid to play!

Fundraising Event Ideas for Schools K-12
Because of increasingly tight budgets, fundraising for schools is essential to their ability to put on programs and fund their classes. However, tight communities can also make a difference for effective school fundraising.
Fundraising for kids doesn't have to be a challenge. Make it fun and engaging, and you could pull the whole community in behind you!
Tie-Dye Event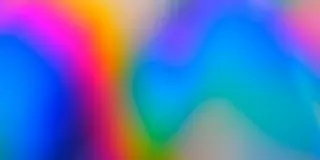 Fundraising Potential: +++
Cost: $$
Popularity: √√
A tie-dye event is a great way to bring your school's community together and have a fun time creating a unique t-shirt. Instead of just selling white t-shirts at your event, you can create a t-shirt fundraising campaign online. Design white shirts with your school's logo or use a slogan that represents your school.
Selling the shirts on a t-shirt fundraising website saves your school valuable time because you won't have to process and ship the orders. The t-shirts will be shipped directly to your students and families so they can bring them to the event.
Raise even more money with this fundraising event idea by selling concessions. Don't forget to have fun and help everyone create a beautiful-looking shirt!
Event-a-Thon Event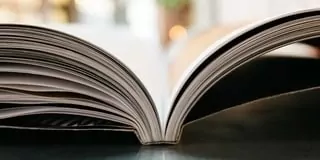 Fundraising Potential: +++
Cost: $$
Popularity: √√
Event-a-thons are great fundraising event ideas that bring in donations from supporters of your school. With shrinking budgets and growing needs, event-a-thons can help raise much-needed funds.
Ideas include read-a-thons, fit-a-thons, and spell-a-thons, where students can raise funds and be incentivized to read, be active, and take part in spelling bees. Small prizes can be awarded to the students who successfully complete each activity.
Shoe Drive Fundraiser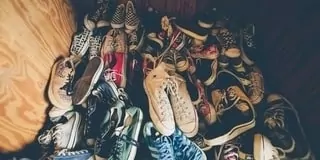 Fundraising Potential: +++
Cost: $
Popularity: √√√√
Hosting a shoe drive is an inexpensive and unique school fundraising event idea. Students can bring in their used and unwanted shoes to help support the school.
You can even get the whole community involved by setting up shoe donation drop-off centers around the neighborhood.
Work with a shoe drive organization that will come collect your donated shoes, and give you a check per pounds of shoes that you provide.
Parents' Night Off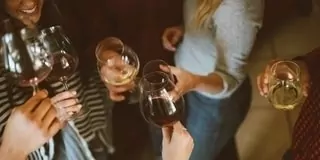 Fundraising Potential: +++
Cost: $$
Popularity: √√√√
A parents' night off fundraiser can take many forms, which makes it an excellent fundraising event idea for your school. The biggest element to keep at the forefront of this plan is child care, which is the main source of revenue.
Organize an event like a pub crawl or bowling night for the parents. Charge an entry fee for your event that covers the activities and babysitting services at the school. You'll also bring your community together and let parents get to know each other in the process!
Product Fundraisers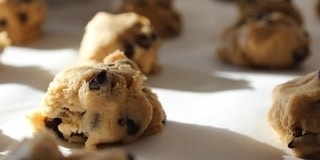 Fundraising Potential: +++
Cost: $$
Popularity: √√√√
Product fundraisers are fun and straightforward school fundraising event ideas. These can include cookie dough sales, t-shirt sales, pizza fundraisers, and more. If you need help deciding what type of product you want to sell at your fundraiser, check out the list of popular fundraising products Fundraising.com has put together.
Next, decide on the product you want to sell and choose a supplier and/or venue to get you going. Encourage families to walk around their neighborhoods with their kids to sell the products and raise money for the school!

Fundraising Event Ideas for College
College fundraising events, above everything else, need to be cost-effective and highly engaging. Whether you're crowdfunding or raising money for your campus group in another way, it's important to be on top of your game.
Take a look at some of our favorite fundraising event ideas that can help raise money for your college organization.
Lip Sync Battle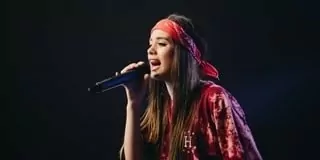 Fundraising Potential: ++
Cost: $
Popularity: √√√√
As a popular fundraising event idea, college students can form teams to "sing" their favorite hits. While you won't actually be singing or playing instruments, you'll still want to impress the audience!
Charge an admission fee for the event. Then, let the audience choose the winner based on their applause, or ask faculty members on campus to be the judges!
Jail Your Friends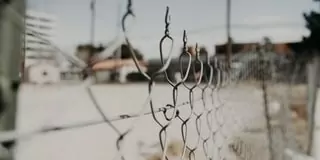 Fundraising Potential: +++
Cost: $
Popularity: √√√√
Who wouldn't love to throw their friend in "jail"? Have students pay to have their friends jailed at the center of campus. To get out of jail, the students must then match the initial amount their friends paid.
This is a great fundraising event idea that gets the entire campus involved in your fundraiser, and you can even include faculty and staff members in the fun!
Beard-Growing Challenge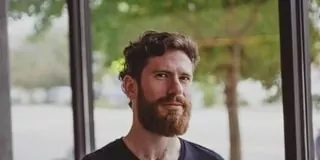 Fundraising Potential: +++
Cost: $
Popularity: √√√√
This is an excellent fundraising event idea that allows fraternities or social clubs to raise money for their organization. Each participant can obtain sponsors to donate as they grow their beards. The longer your beard grows, the more money you get. Run this event during No-Shave November for even more revenue!
Dorm-Decorating Competition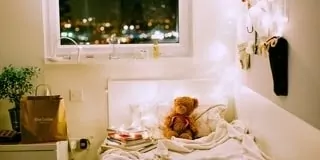 Fundraising Potential: +++
Cost: $
Popularity: √√√√
As a fun and competitive fundraising event idea, have dorm residents pay a small fee to enter their room in a dorm decorating competition! Give them a limited amount of time to get that sense of urgency going, and see who makes the most of their cramped space!
The winner can take home a prize, and you can help gain exposure for your organization!

Fundraising Event Ideas for Nonprofits
For nonprofits, we've made classic picks that require a heavier investment of time and resources, but can provide bigger payoff. Check out these awesome fundraising event ideas for nonprofits below.
Gala and Live Auction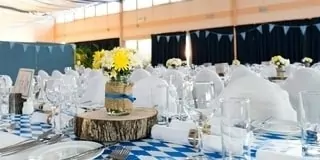 Fundraising Potential: ++++
Cost: $$$
Popularity: √√√√
Galas are perfect for hosting live auctions because they're already large parties filled with entertainment and events. An auction can easily be incorporated into this fundraising event idea and will generally be catered to slightly older and wealthier crowds.
Though more costly, securing a venue for your gala and live auction can be worth it if you procure unique and attractive items that will secure higher bids.
Peer-to-Peer Fundraising Events
Fundraising Potential: ++++
Cost: $$$
Popularity: √√√√√
Peer-to-peer fundraising is a technique that lets you incorporate all kinds of effective fundraising event ideas that will not only help you raise money but also build your donor base. Current supporters will raise money on your nonprofit's behalf, asking their friends and family members to contribute.
All the work doesn't just rest on your fundraisers' shoulders. You'll need to provide tools to your fundraisers to help them ask for donations. Plus, you'll need to welcome all your new donors to your nonprofit family.
End your peer-to-peer fundraiser with an event, like a walkathon or marathon, to bring all your fundraisers together to celebrate their success.
Golf Tournament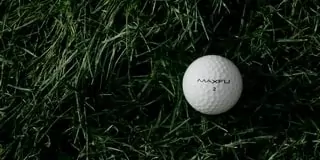 Fundraising Potential: ++++
Cost: $$$$
Popularity: √√√√
While more time-consuming and costly than some of the other fundraising event ideas mentioned, hosting a golf event has a high fundraising potential for organizations. Not to mention, it offers nonprofits the perfect opportunity to interact with major donors.
The best way to plan for a charity golf tournament is to create a committee that can secure a location, send out invitations, and figure out other essential aspects of the event.
Raise money for your cause by having participants collect pledges from their friends and family to enter the competition.
Museum Dinner Party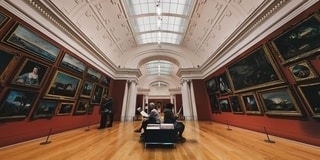 Fundraising Potential: +++++
Cost: $$$$
Popularity: √√√√
Bring all your supporters in one place for food and entertainment with a museum dinner party. Similar to a gala, this fundraising event idea will take a lot of planning, but you can raise money through admission tickets and other fundraising opportunities, like hosting a raffle or charity auction.
The most important aspect of planning a museum dinner is, obviously, the food and venue. Connect with a museum in your area, and arrange for guest speakers to come discuss your cause.
Generally, these events do well at the end of the year as a way to boost your year-end fundraising and show major donors that you've appreciated their support.
'Gardening for Green' – Sponsored Trash Pickup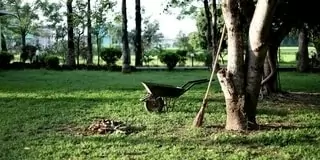 Fundraising Potential: +++
Cost: $
Popularity: √√
What better way to beautify your community and raise money at the same time than with a sponsored trash pickup? By "gardening for green," you can have individuals pledge a certain amount based on how much trash you pick up, as well as the amount of gardening and planting that you do.
This is a great fundraising event idea that will bring the community together and make your neighborhood even more beautiful in the process.
---
There are many ways to raise money for a variety of causes, so doing your research and determining which ones best fit your needs is key. Try out these methods for yourself and witness how much more revenue you can bring in!
Ready to jump right in?
Create and launch your fundraising campaign on Bonfire today!