Plenty of organizations and individuals alike turn to online fundraising for extra financial support in times of need.
But asking for donations online can often come across as digital panhandling and inevitably hurt your fundraising efforts. You won't want to be labeled as "cyberbegging" after all, so you'll need a polite, yet effective, strategy.

Peer-to-Peer Fundraising on Bonfire
Use our new peer-to-peer fundraising feature to encourage your supporters to launch a fundraiser on behalf of your nonprofit. When their Campaign ends, all the of money they raised will become available to you for direct deposit.
So, how do you get people to donate money to you online? We've broken the right away to ask for money online down to just 5 easy steps:
If you're ready to maximize your online revenue, let's get started!
Bonus! If you're looking for a method to help you raise the most money possible through online avenues, check out our Top GoFundMe Alternatives.
1. Start a crowdfunding campaign when asking for money online
This step might seem simple or "mainstream," but these online fundraising websites are popular for a reason! Perfect for both individuals and organizations, crowdfunding is an easy and reputable way to ask for money online.
For those who are unaware, crowdfunding is defined as a fundraising technique that harnesses the power of both personal networks and social sharing. Individuals can start an online campaign to share their stories and ask their family, friends, and peers to make contributions.
There are five crucial steps to hosting a crowdfunding campaign.
Choose a crowdfunding software provider. You'll want to look at a platform's price and features when shopping around. Make sure your provider's platform is intuitive and fits within your budget. You don't want the price of your fundraising software to cut into your raised funds!

Not sure which fundraising platform is right for you? Compare all of the the best fundraising software on G2. They make it easy for you to explore all the different features of each platform, read reviews from customers, and get pricing information.
Set a fundraising goal and timeline. Ask yourself how much money you need to raise and when you need to raise it by. These aspects will help frame your campaign.
Tell your story with powerful content. Your fundraising page should feel like you, so you'll want to add compelling copy and impactful photos and videos. These components will help connect your supporters with your cause or mission.
Promote your campaign. Encourage your network to share your crowdfunding page on social media and through email. This way, your campaign will reach your peers' networks, too, doubling your chances of revenue.
Monitor your progress. You'll want to keep tabs on your campaign so you know how it's doing. If your campaign loses momentum, you'll be able to share updates and excite your supporters before it's too late and your campaign has lost all energy.
Thank your supporters. No matter how your campaign turns out, you'll need to thank your supporters either through emails or phone calls.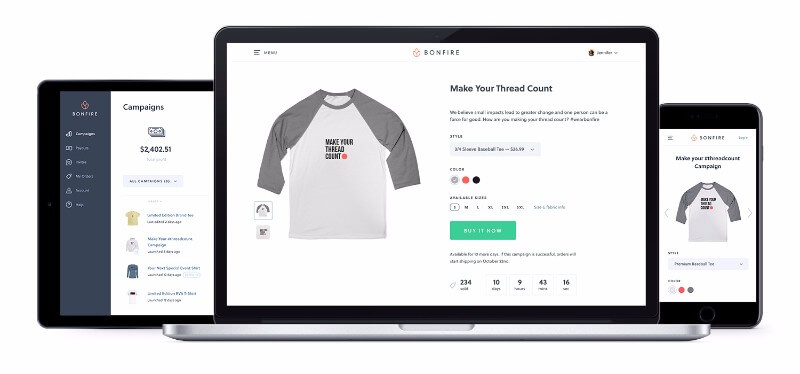 If you're not sure which crowdfunding platform is right for you, check out our guide on the best crowdfunding websites to get your search started.
Takeaway
Crowdfunding campaigns are easy and fairly simple ways to get people to donate money to you digitally. There are plenty of inexpensive providers to select from as well.
2. Sell merchandise to ask for money online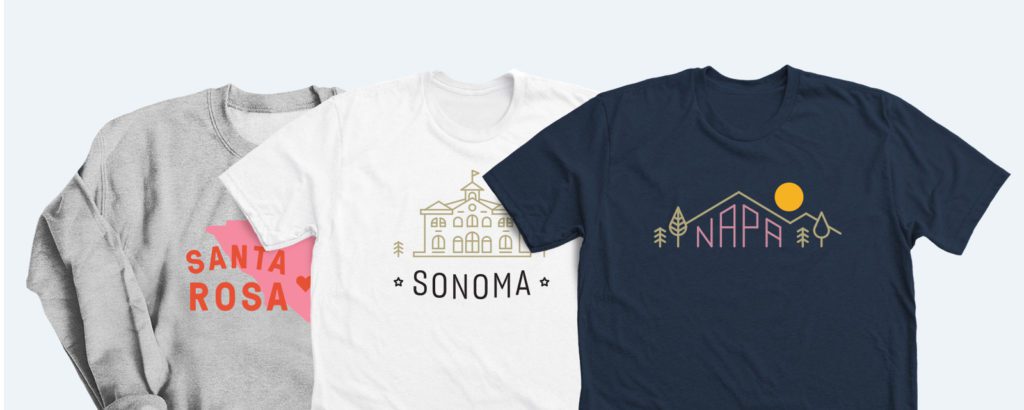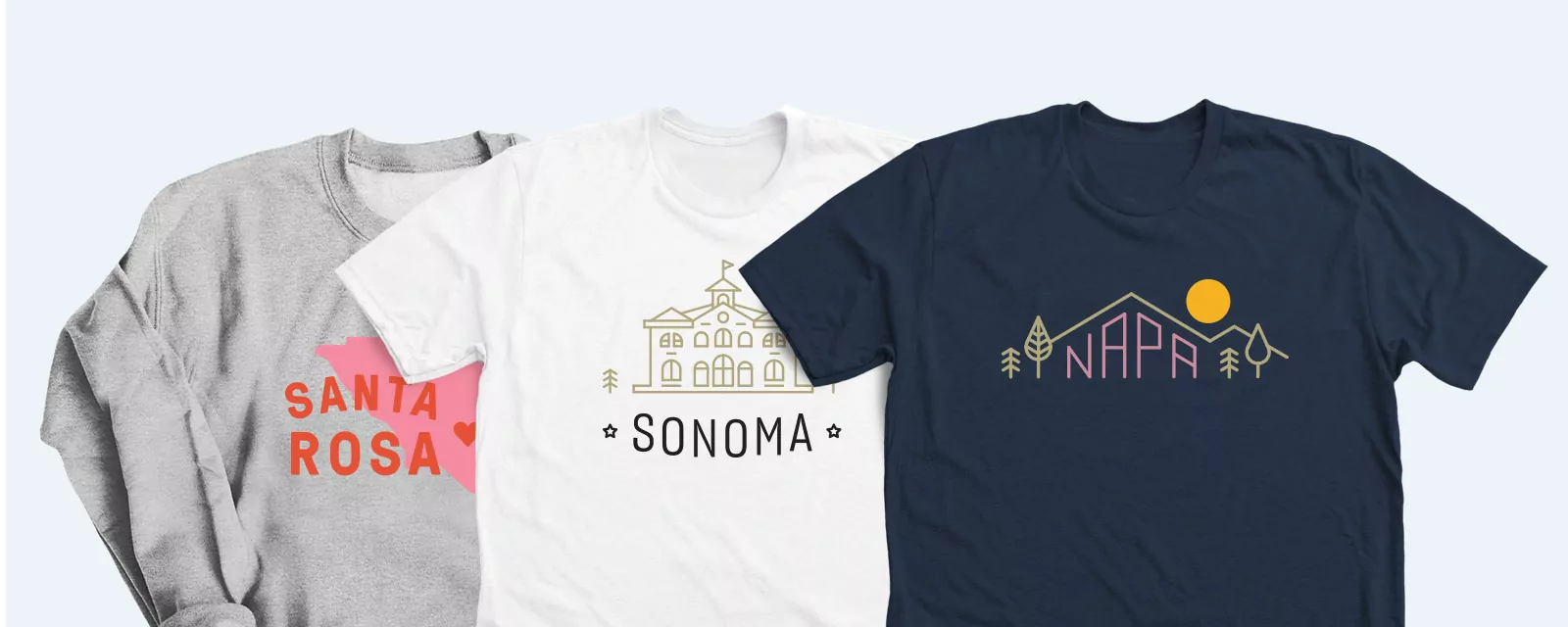 Selling merchandise online is an easy way to offer an incentive to your donors because it allow them to get something in return for donating to your cause.
Luckily, there are crowdfunding platforms that specialize in merchandise sales. For example, here at Bonfire, we specialize helping people and organizations raise money through t-shirt fundraisers!
Our custom apparel catalog offers you everything from t-shirts to sweatshirts, as well as hats, mugs and totes.
With Bonfire, setting up a t-shirt campaign is easy:
Choose your products. You'll first need to find the colors and styles you want to sell to your supporters! Our product catalog is filled with plenty of different options, so there's something for everyone.
Design your merchandise. Our design tool lets you choose from our library of fonts and graphics or you can upload your own design!
Set your prices. You get to determine your profit margin! Factor in the base costs to determine how much you'll make from each t-shirt sale.
Organize your campaign. Choose the timeline for your t-shirt campaign! Bonfire's platform allows for campaigns to last from 7 to 21 days.
Craft your page. Make your page feel just like you so your supporters can easily identify it. Your Bonfire page should feature an attention-grabbing title and vivid videos.
Promote and sell. Market your t-shirt campaign on social media to get the word out! Don't worry about handling any of the finances—Bonfire has that part covered for you.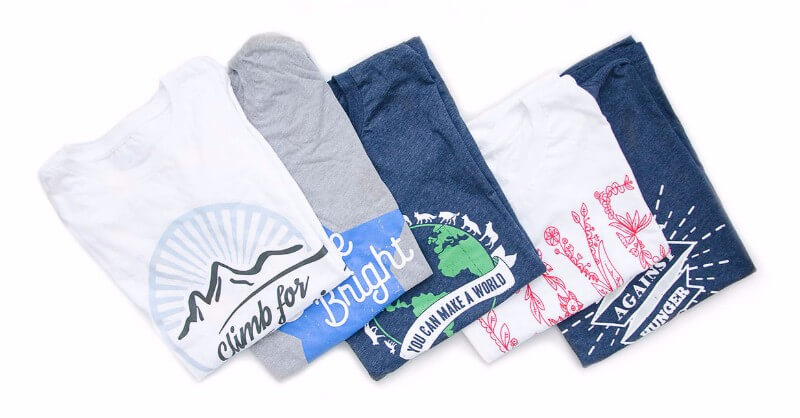 The best part about our t-shirt fundraising platform is that if you don't reach your fundraising goal, none of your supporters are charged because your shirts won't be printed until your campaign ends. You can always start up a new campaign risk-free!
Takeaway
Selling merchandise is a favorite fundraising method because donors get something for giving something! It's easier to encourage giving when donors aren't just giving away their money—they're getting something in return. You receive the donation and your supporters receive a t-shirt, so everyone's happy.
3. Provide your supporters with updates when asking for money online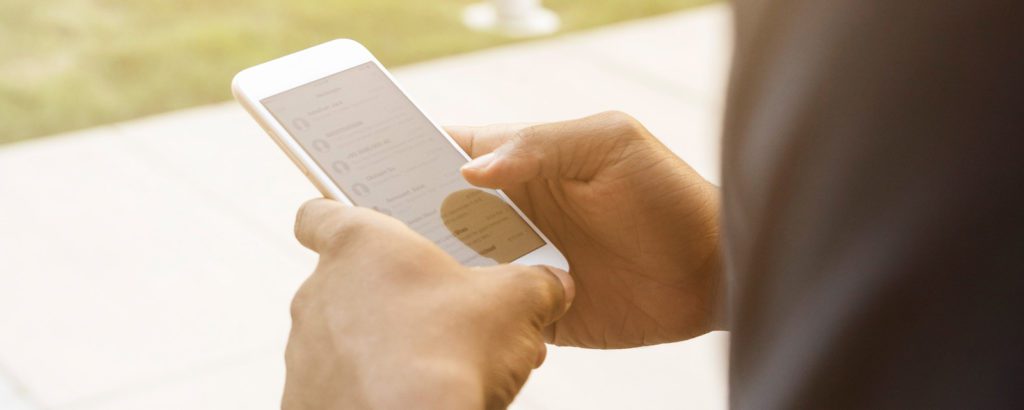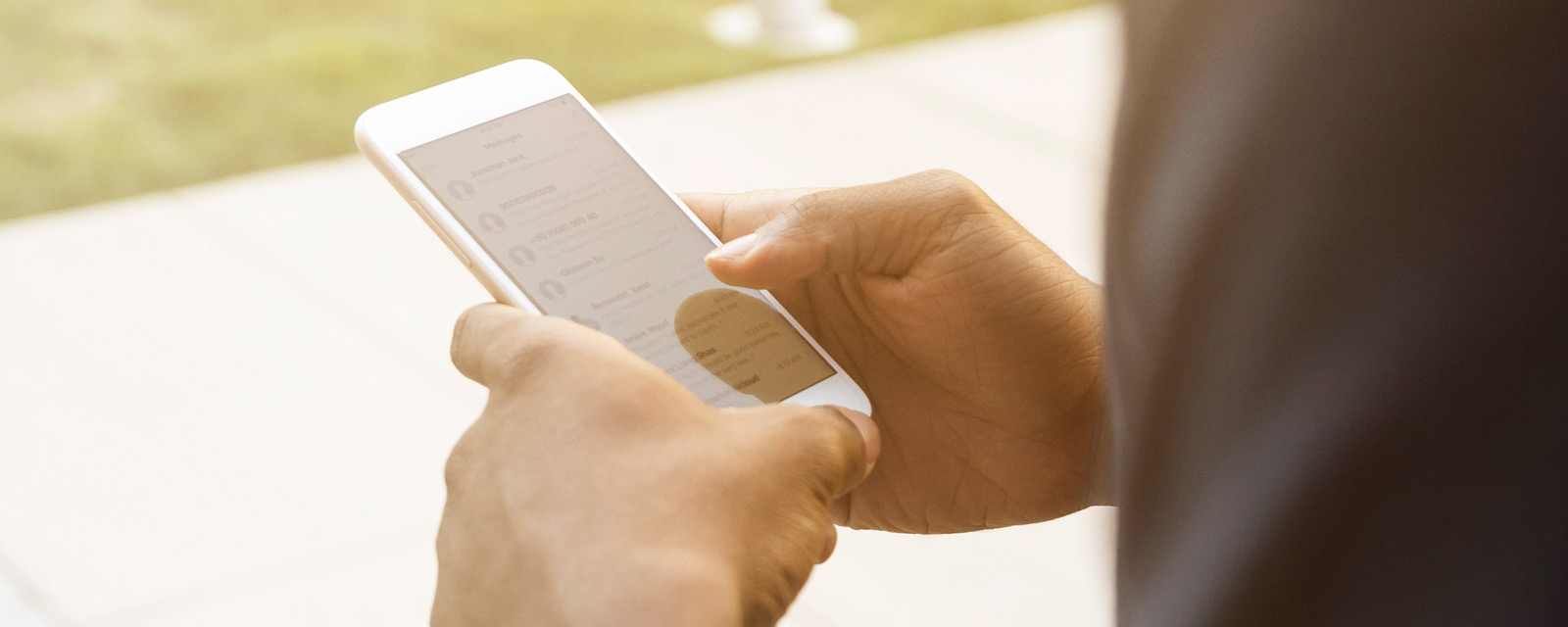 Updates are a huge part of asking for money online. Your supporters will want to know the progress of your fundraising efforts.
You can update your supporters through the following methods of communication:
Newsletters
Emails
Phone calls
Social media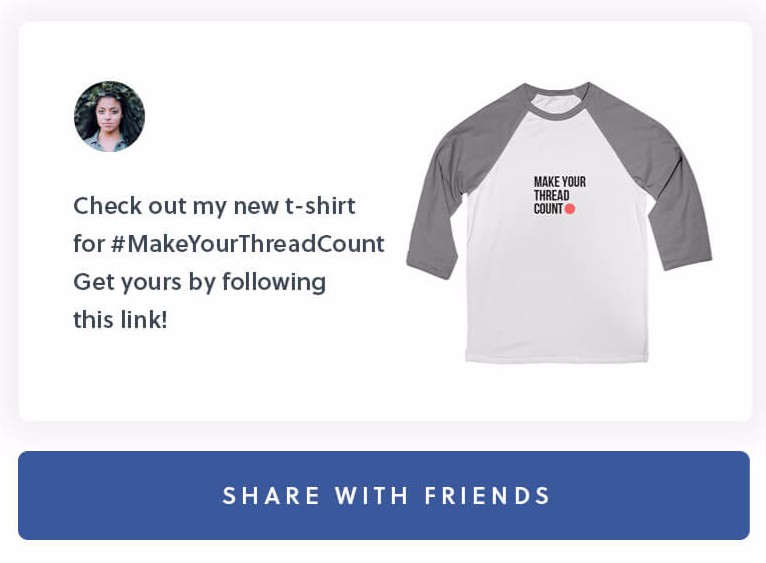 It's especially easy to update supporters when you're hosting a crowdfunding campaign because you'll be able to post updates directly on your page!
Keep in mind that posting updates prove that you're investing in your campaign, which in itself can also encourage donations.
Takeaway
Your updates don't need to be long, but you'll want to notify supporters of milestones and general development. Make your announcements exciting and valuable. The point of these updates are to engage with your supporters and successfully make them feel like part of your campaign.
Bonus! Check out our Church Crowdfunding Strategies for inspiration to maximize your revenue.
4. Involve your donors in your community when asking for money online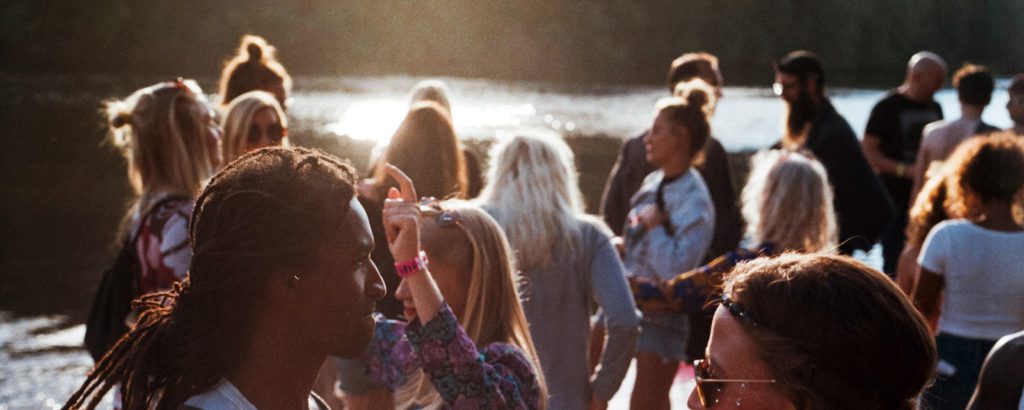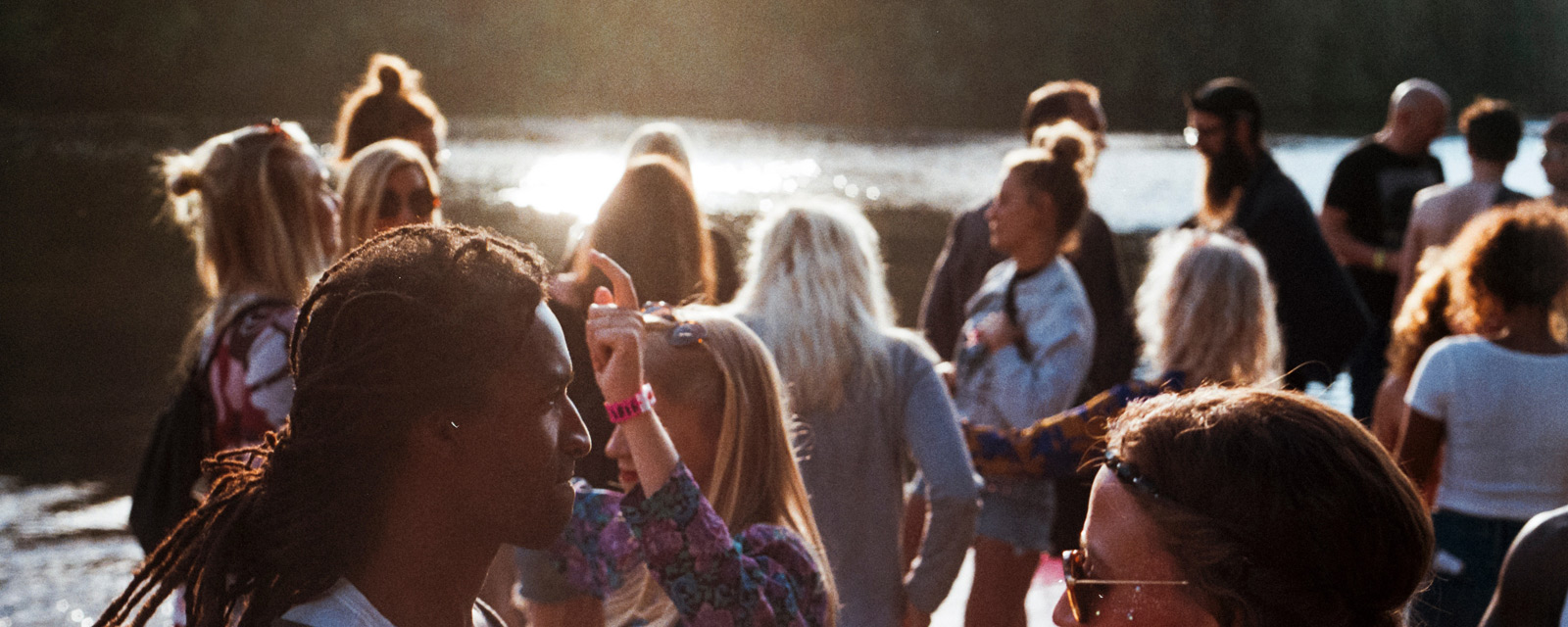 Another way to get your donors involved in your campaign is to involve them in your community! If an individual supports your campaign, there's plenty of reason to think they'd enjoy furthering their support of your cause, mission, or organization.
Take note of particular interests your donors have and try to make connections between them. Designate staff to lead communications between your organization and its donors based on these groups! These connections can be especially helpful if you ever need to form committees or volunteer groups.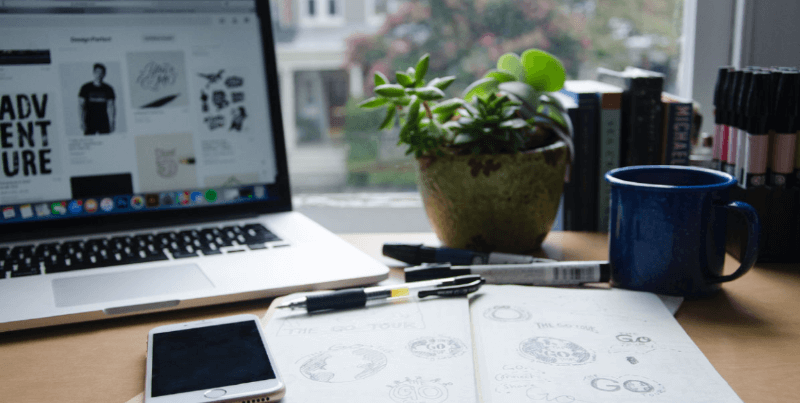 To extend your reach even further, integrate some digital marketing best practices like search engine optimization and social media outreach to drive new traffic to your event page. Targeted messaging to individuals outside of your community is worth the planning and effort, as well, because the best possible outcome is increased awareness of your mission and additional donors.
Takeaway
In any event, their participation in attendance or volunteering will give you the chance to get to know your supporters in more detail, therefore strengthening donor relationships. Building these relationships will result in trust and potential donations in the future!
5. Thank your contributors for their support when asking for money online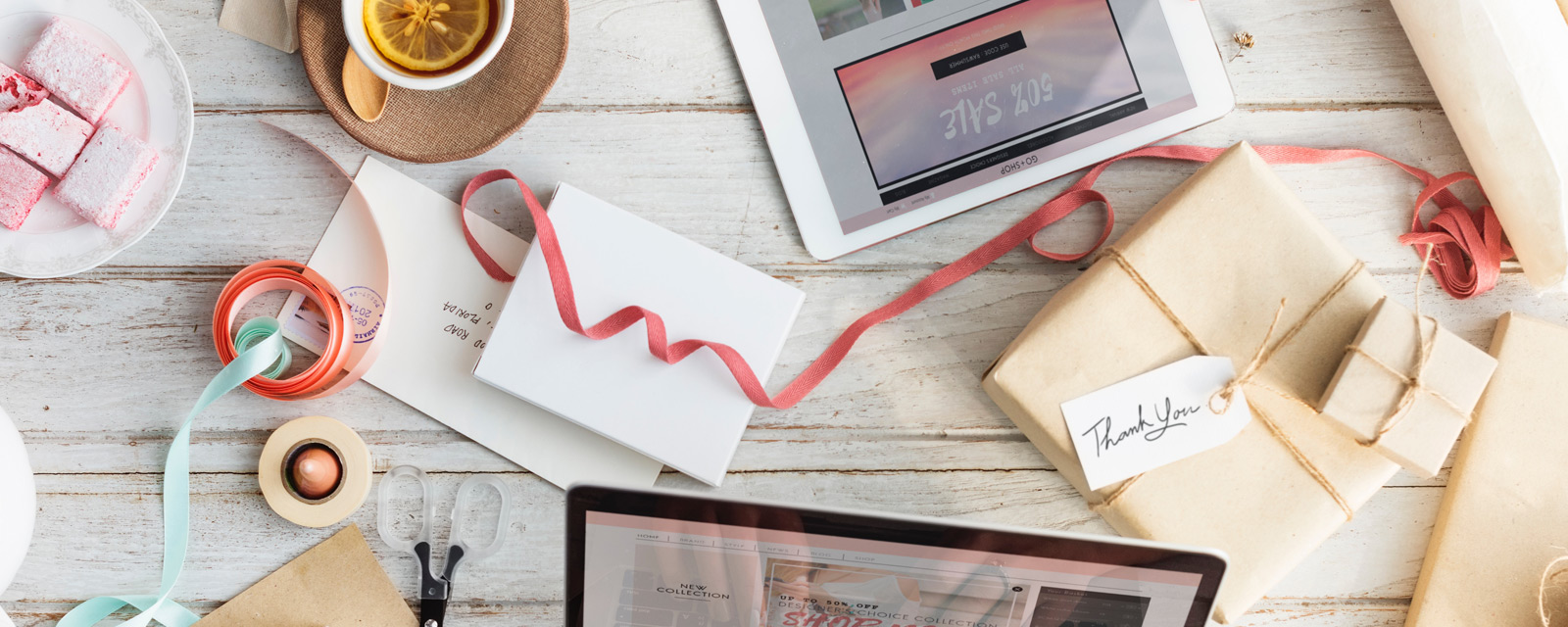 Any organization knows that donor stewardship is a huge element to successful fundraising in the future. And now individuals know this, too!
Thanking your supporters doesn't have to be a tedious effort. There are so many methods you can use to thank your supporters.
Simply segment your lists and use the following channels of communication to express your gratitude:
Letter or email. Address each email or letter with your supporter's name and begin with an attention-grabbing first line. Share what your supporter's donation helped you achieve. Remember to keep your content short and sweet!
Public acknowledgment. There are dozens of options when it comes to a public thank-you. You can create a thank-you video or take a photo! You can easily post a general thank-you message on your crowdfunding page, too.
Social media. Depending on your supporters' demographics, social media can be a perfect place for thanking donors. You can easily tweet, post, or share a thank-you for all of your donors or target specific donors individually. You might even try highlighting a specific individual every week as a "Supporter of the Week."
Website. This method usually works best for organizations because they typically already have established websites. You can create an appreciation page and list out all of the donors who have helped you reach your goals! Supporters will love seeing their names listed on your site and the recognition that comes along with it.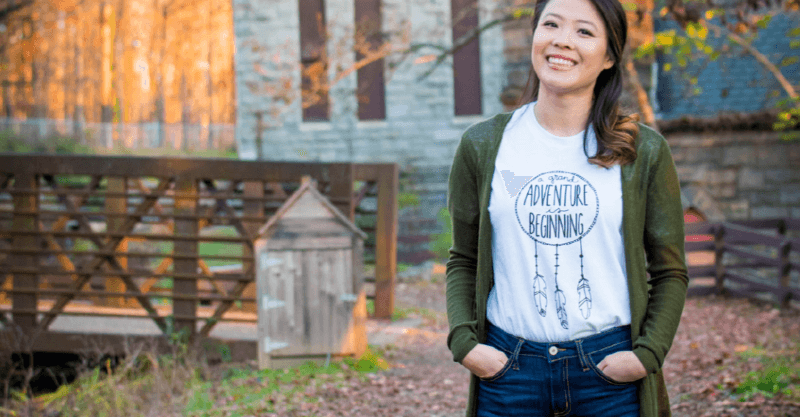 Takeaway
Thanking your supporters is a huge element of hosting a great fundraiser. Remember that if supporters leave your campaign having had a positive experience, they're more likely to donate to you or volunteer with you in the future.
---
Now that you have our 5 easy steps for asking for money online, there's nothing stopping you from maximizing your digital revenue! Craft your online fundraising strategy and start raising money.
---
Ready to start raising money online?