Social distancing and washing hands is our new normal. COVID-19 has forced nonprofits from all over the world to cancel fundraising events that they depend on to raise money for their organization. But with the help of modern technology and a little creative thinking, there are still ways for your nonprofit to raise money.
We've put together four of our favorite virtual fundraising ideas that focus on keeping your supporters engaged and raising money for your nonprofit, all without leaving your home. 
Create an Online T-Shirt Fundraiser
One of the easiest and risk-free ways to fundraise virtually is through launching an online t-shirt fundraiser on Bonfire. Design your organization's apparel in minutes by uploading your own custom design or by customizing one of our free design templates. Our platform is 100% free to use and we provide you with all of the tools you need to design your shirt, launch your campaign, and raise money for your nonprofit from the comfort of your home.
Pro tip: enable additional contributions for your Campaign so your supporters can make an extra donation as they're buying your shirt.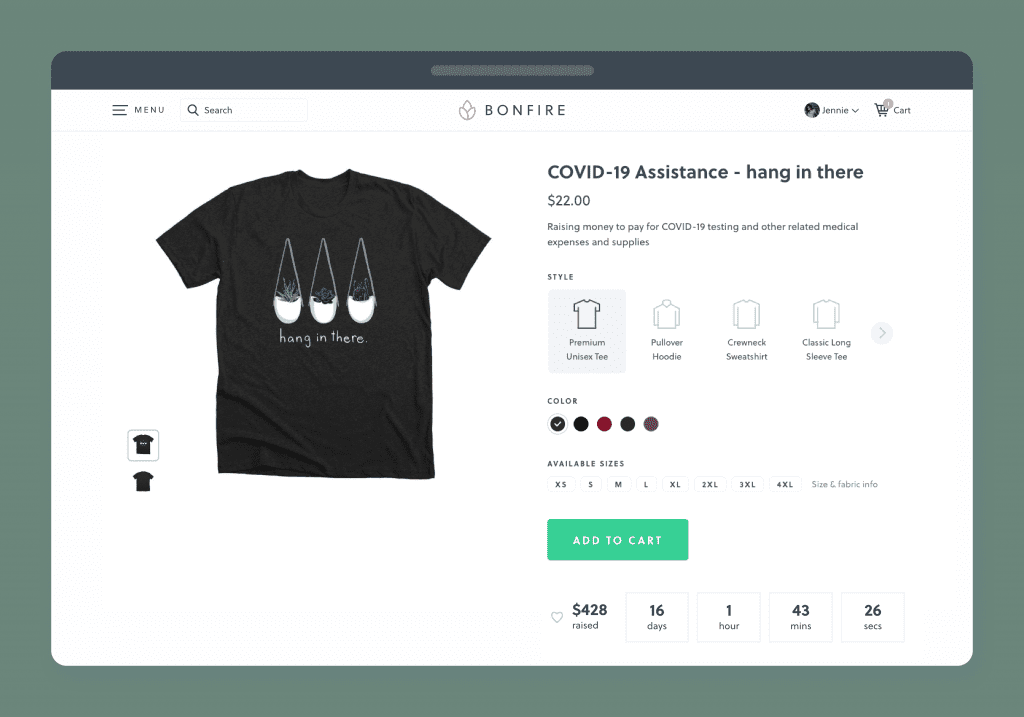 Once your campaign is live, all you have to do is promote it to your supporters on social media so they know about your new custom shirts! Then, when your campaign ends, we ship all of the shirts to your supporters and send you all of the money you raised via PayPal.

Peer-to-Peer Fundraising on Bonfire
Use our new peer-to-peer fundraising feature to encourage your supporters to launch a fundraiser on behalf of your nonprofit. When their Campaign ends, all the of money they raised will become available to you for direct deposit.
If you're new to t-shirt fundraising or if you want some help designing your shirt, check out these resources to help you get started.
Stream a Video Game Tournament
Pick a video game that you and your supporters can play online together and host a tournament to raise money for your cause. Users can pay an upfront cost to enter the tournament and then you set up a randomized bracket-style tournament to crown your champion. Then, to help spread awareness, stream the entire tournament on Twitch so people can tune in to catch all of the action in real-time!
Pro tip: consider choosing a cross-platform video game so people can participate no matter what type of console or gaming platform they have.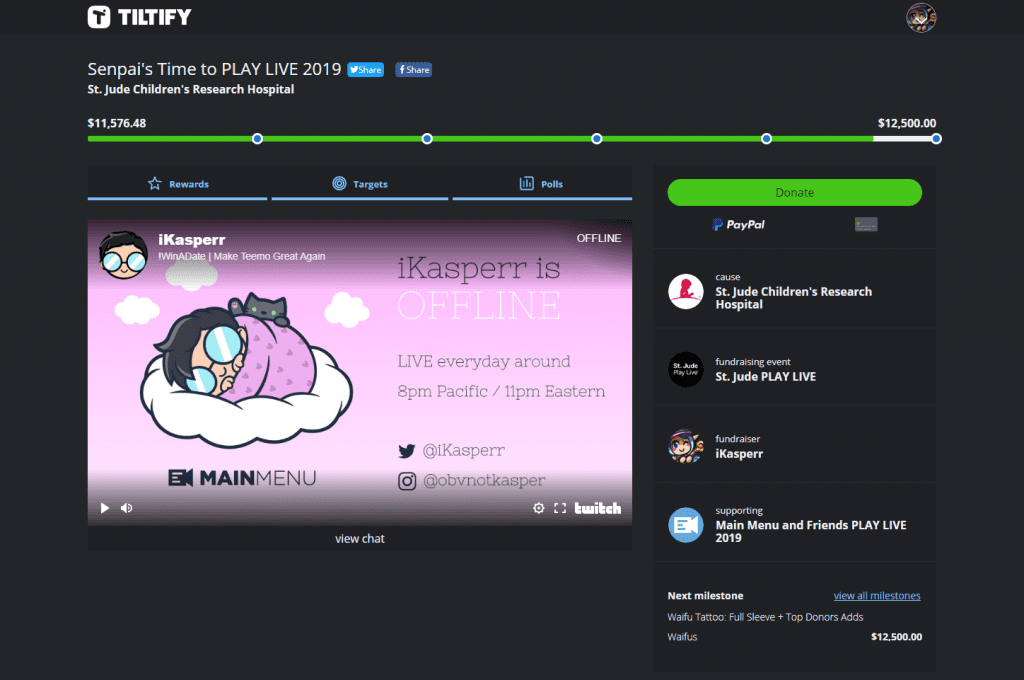 To maximize donations during the tournament, consider using a platform like JustGiving or Tiltify to let your participants collect donations during their live-streams. Participants can set up their Twitch streams to contain a donation link to your nonprofits main profile page on the platform so viewers can easily make a donation while they watch!
If you're new to streaming video games for a cause, JustGiving and Tiltify have a great set of resources to help you learn how to host an amazing video game tournament.
Create a Virtual Race
If your community of supporters is looking for a way to help further your cause and get a good workout in at the same time, consider hosting a virtual race. It works just like a normal in-person racing event that you'd host, but it allows people to participate on their own and even from their home. This will help your organization promote social distancing at a time when it's needed the most, encourage supporters to stay active even if they're stuck inside, and raise money and awareness for your cause.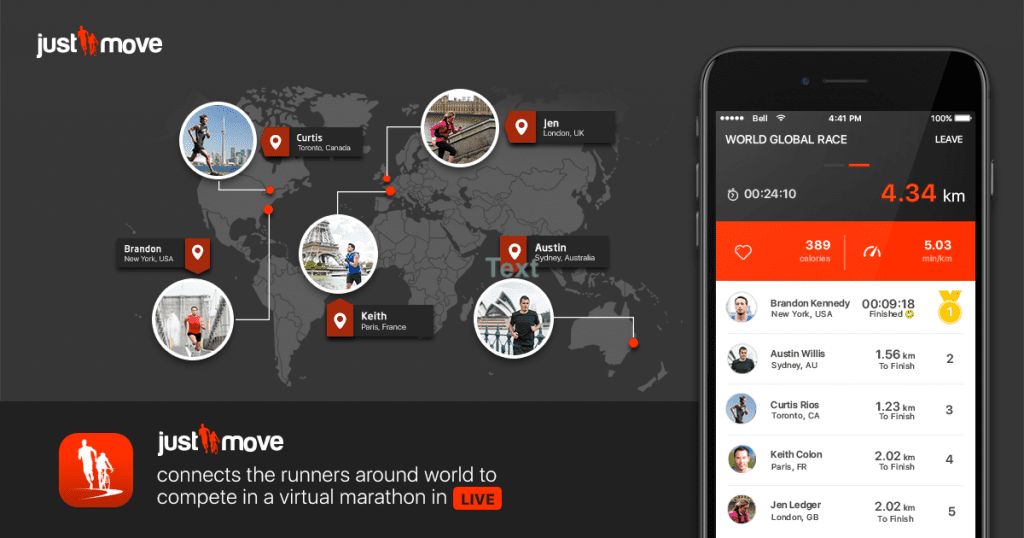 JustMove makes it easy for your nonprofit to host a virtual race that people can participate in from all over the world. Their app helps you set the date, time, and distance for the race, plus, it comes with built-in marketing tools to assist with the promotion of the virtual event. 
Leverage Corporate Philanthropy with Matching Gifts
In a time where many individuals are struggling with financial anxiety and insecurity, finding innovative ways to fundraise for your nonprofit's cause without adding more pressure is crucial. Enter corporate philanthropy: many companies have earmarked funds for nonprofit organizations, whether through matching gifts, volunteer grants, or other corporate social responsibility measures.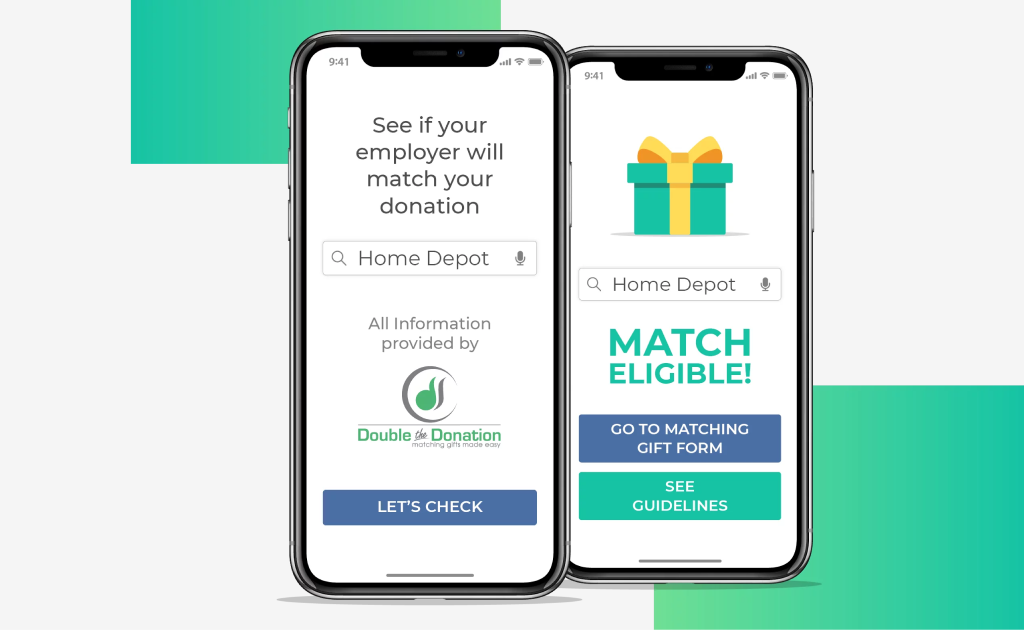 No matter what virtual fundraising idea your organization rolls with, maximize the impact of what your supporters are able to give by offering them information on their matching gift eligibility. Many people don't submit their matches simply because they don't know about them. If you offer your donors a database like Double the Donation, they can look up their eligibility and submit their matches online easily.
Host an Online Auction
Using online auction software, your nonprofit can put on a virtual charity event that raises money and awareness for your cause. Put a local twist on it and only auction off gift cards or merchandise from local businesses and restaurants who have been impacted the most by COVID-19. This way you're supporting the local businesses that have been hit the hardest by mandatory curfews and social distancing, and you're giving your donors something to look forward to once things return to normal.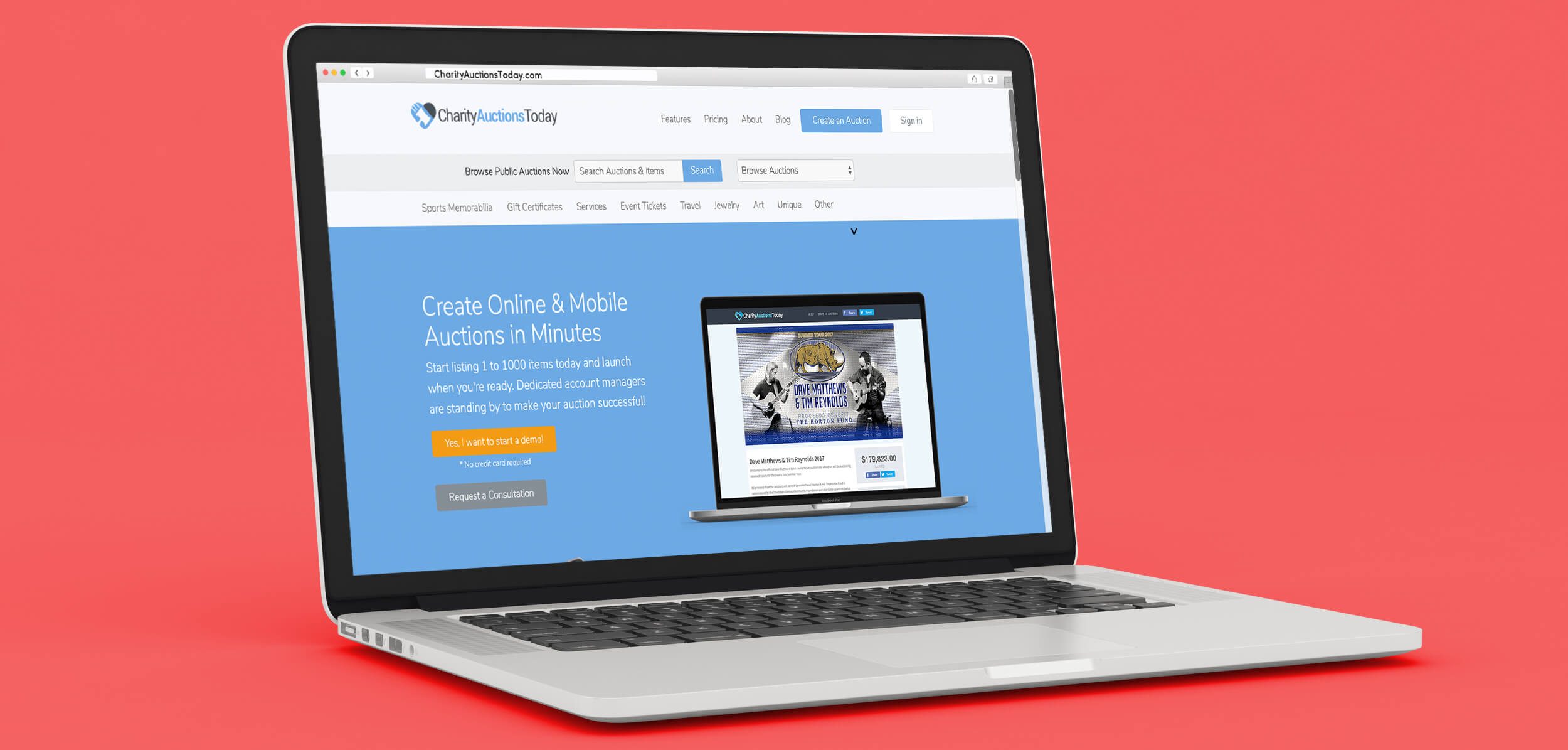 There are a lot of great online auction software available today, but depending on your needs and goals, some software might be a better fit than others. We recommend checking out a software review site like G2 or Capterra to see which platform is right for you.
---
If the events of the past few weeks have taught us anything, it's that everything can change at a moment's notice. But we're lucky enough to live in a world with technology that allows us to adapt on the fly and be more flexible than ever with how we interact with supporters  and continue to push our mission forward. 
We wanted to share these fundraising ideas with you in this time of need to make sure that you, our community of nonprofits, know that we're here for you. As we all battle this virus together, know that Bonfire is here to help you raise money and awareness for your cause. 
If you think of a virtual fundraising idea that would be a great addition to our list, reach out to us on Twitter or Facebook and let us know! 
Ready to jump right in?
Start making your own premium custom merch for free on Bonfire.