We ran the numbers on the top-selling t-shirt styles and colors – our data showed that t-shirt colors in black, navy, and dark heather grey were the most popular colors. While the most popular t-shirt styles were the Premium Unisex Tee and Women's Slim Fit Tee from Next Level Apparel, and Long Sleeve Tee from Gildan.
Most Popular Shirt Colors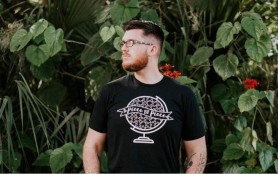 1. Black
This dark t-shirt makes a fantastic canvas to help your design really pop. Designs are able to strike the eye while the shirt itself effortlessly adds support to your outfit. Black is the perfect background for light-colored images and text. They combine like peanut butter and jelly and yield a stark, yet tasty contrast. Plus, black goes with everything in your wardrobe.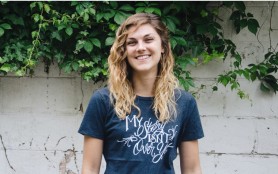 2. Navy
Ask Women's March on Washington about selling navy-colored shirts on Bonfire. They sold thousands, and you could be next. Navy is a blend of neutrality and sophistication — a true classic. Offer this shirt color with light-colored images and text, and make your buyers' choice easy.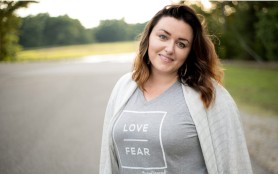 3. Dark Heather Grey
There's a reason that Mark Zuckerberg wears the same colored dark grey shirt every day. He heard about Bonfire's dark heather grey products and knew he had to simplify his shirt choice forever. Well, not really, but Bonfire's dark heather grey is truly effortless. Both light and dark images and text perfectly pop. Also, minimalist and fashion-forward buyers will be satisfied with this color's versatility.
---
Ready to Create Your Own Shirt?
---
Most Popular Shirt Styles
1. Premium Unisex Tee
This unisex shirt style really is for everyone. Include this style in your Bonfire campaign to ensure that there's a standard t-shirt option for your audience to choose from. Plus, the world will be collectively happier because of how amazing these shirts feel.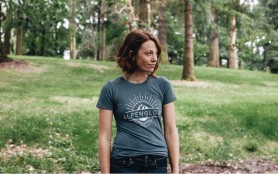 2. Women's Slim Fit Tee
Pillow-soft cotton fabric and an ideal feminine fit make up this style's DNA. Our Women's Slim Fit Tees offers wearability with a touch of chic. This style is produced by the same vendor as our Premium Unisex Tee. The fabric and color choices will match, making these two products the perfect pair. Make sure to tell your buyers that this style runs slim. We recommend ordering 1 to 2 sizes up from your normal size in a unisex shirt for a more relaxed fit.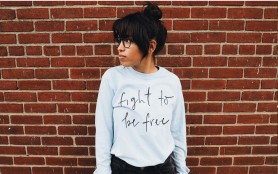 3. Classic Long Sleeve Tee
Our classic long sleeve shirt comfortably nests your body in 100% pre-shrunk cotton fabric. The long sleeves keep harmful rays out while holding warmth in on a windy day. The versatility of this classic style ensures it can be worn all year round.

---
The key to creating the ultimate t-shirt is pairing neutral-colored shirts with complementary images and text. Light-colored images and text work best for black, greys, and navy. When it comes to breaking selling records and choosing shirt styles, remember that buyers are diverse. For more information on designing your shirt with the right colors, read our guide on t-shirt and ink color combinations.
While these findings show the top 3 favorites, the other colors we offer are still solid choices. Think about what your shirts will be used for and what your audience would get excited about. You can even poll some friends for feedback. Just remember, if you do decide to go with a lighter shirt color, make sure your design is darker so that it will be visible on the shirt.