The best way to make the highest profit per shirt that you can is by keeping your production costs low. When you're screen printing designs, whether it's with Bonfire or any other company, you're typically charged for every ink color used. So, if you design a shirt using only one ink color, you keep your print costs low and can make more money off each shirt sold.
Designing a t-shirt using only one ink color may sound limiting at first, but we'll show you how you can create an interesting design for your next t-shirt fundraiser with just one color.
Bold Color
One of the best ways to make your one-color design pop is to select a bright, bold ink color for your design. You can choose a lighter garment color and let the ink speak for itself, or select a darker item and use a contrasting ink color.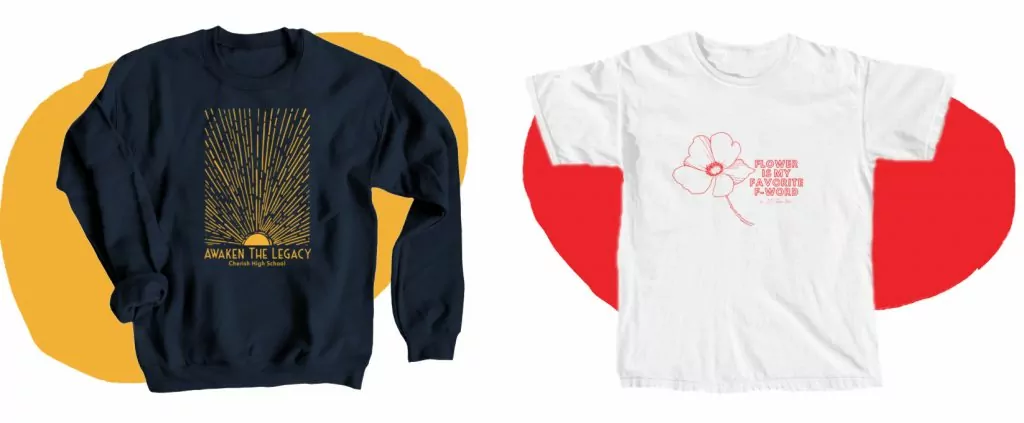 Once you decide on the product colors you wish to print on, play around with what your design looks like in different bold colors to find the one that really helps the design stand out against the shirt.
Pixelation to Create Gradients
Looking for a way to cheat the system? Use pixelation and cross-hatching to create gradients in your design. The color of your shirt blends with the points or line marks to show the illusion of a gradiented, monochromatic design. But, you'll only be charged for one ink color, since only one ink color is being used.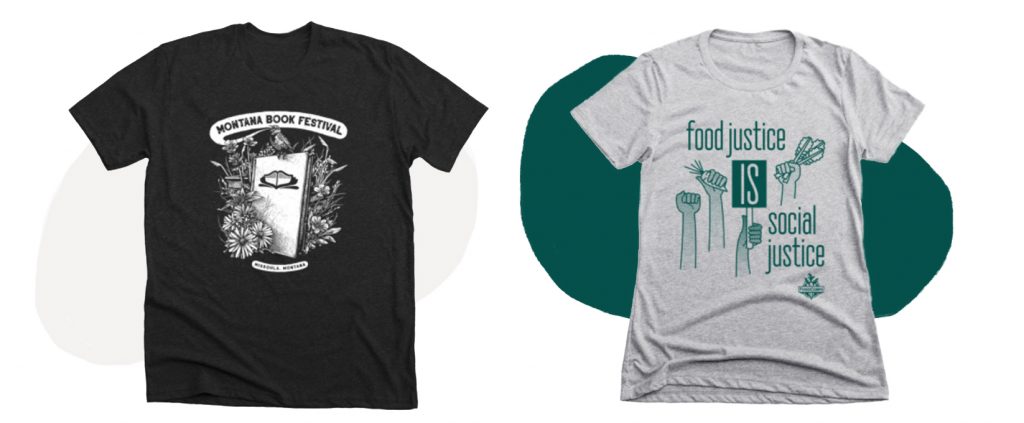 Achieve this look by creating the outline of your design. Fully fill in some areas, and then come back with dots, dashes, or lines to create areas where the "color" fades.
Using the Color of the Shirt
Similarly to the gradients technique, this trick uses the color of the t-shirt to an advantage. In this approach, you can use the t-shirt color to act as either the line or the fill of your design.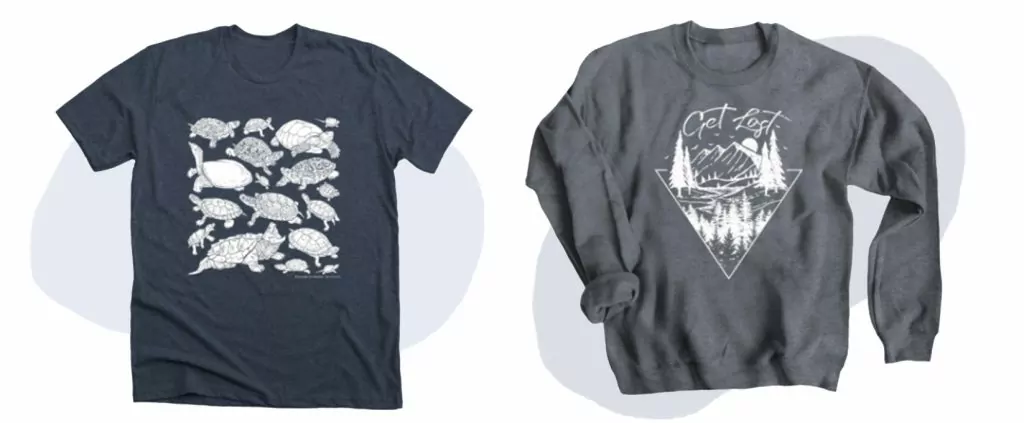 The turtle design used the t-shirt color as the linework, helping to define the shapes of the turtle shells with blank space. The "Get Lost" design leaves areas that would typically be filled with a color blank so that they can be filled in by the color of the shirt instead. This design style typically works best with high-contrast color combinations. Select a dark-colored garment if you want your lines to be a light color. Select a light-colored product if you want your linework to be dark.
Minimalist Linework in a Unique Color
One design trend we've seen recently across Bonfire is minimalist linework designs. These designs look stylish and in fashion while also being simple in design and low in cost to produce.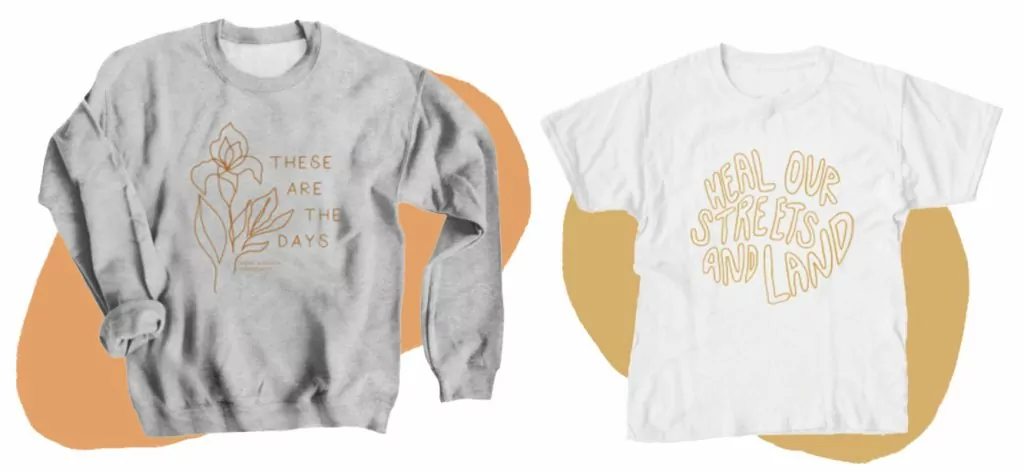 As you can see by the examples above, neutral, earthy tones work really well in combination with these minimalist designs. If you select a mid-tone, you will be able to have your design printed on both light and dark-colored apparel.
Classic White Lines
We've shown you how to make your design unique by getting fun and funky with your ink colors. But sometimes, a classic option, such as white is all you need to make your t-shirt design awesome.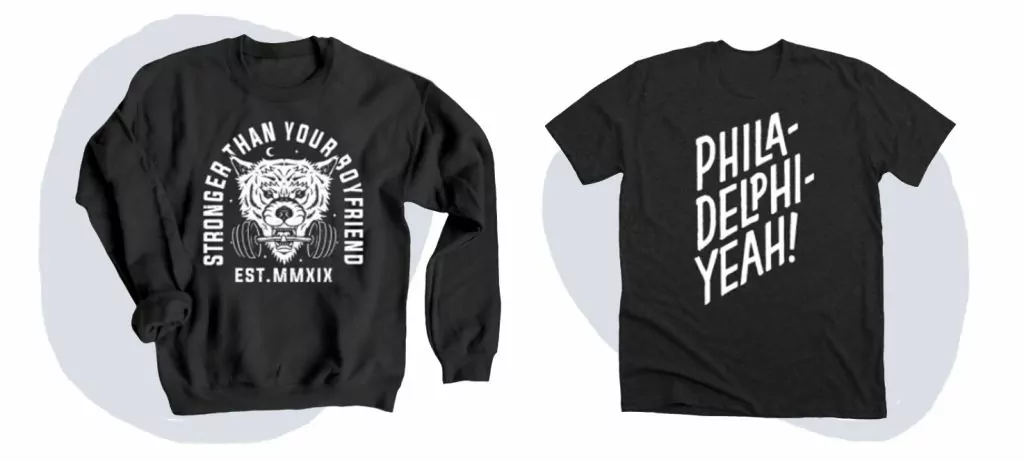 If your design is bold, and printed large on your products, using white ink will look great. Just keep in mind that you'll want to use products that are dark enough that the white ink will contrast against the shirt. This will help make sure your design is visible, even from across a room.
Classic Black Lines
Similar to white ink, black ink can be a simple yet effective color option for your design, especially if you plan on printing on light-colored shirts.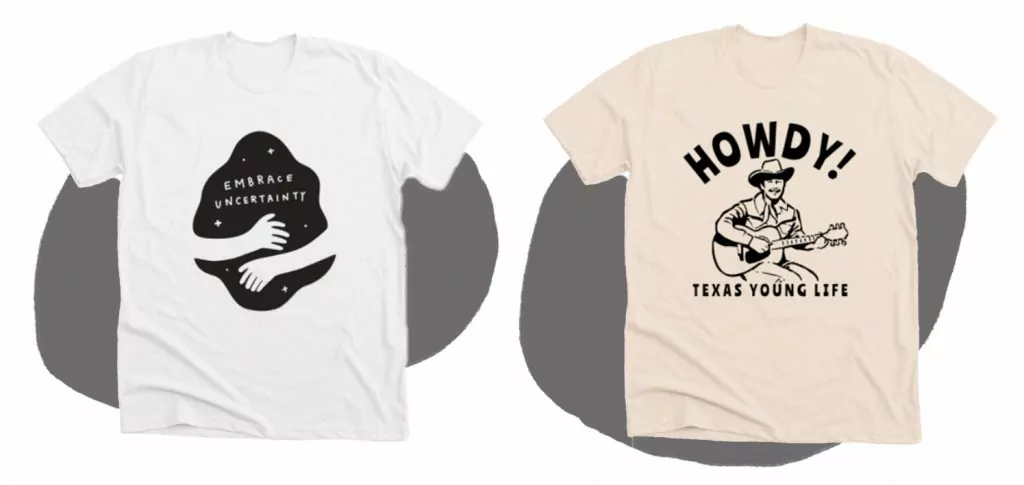 These examples show how polished and high quality your products can look, even if at first black ink just seemed like a "safe" choice. Remember, you'll want to print black ink on lighter products to create maximum contrast between the ink and the shirt product.
Monochromatic Ink Color that Matches the Shirt
This last one-color design idea works really well if you plan on limiting the color of products you plan to print on. You can create an intentional and monochromatic look by making your ink color a similar tone to the shirt.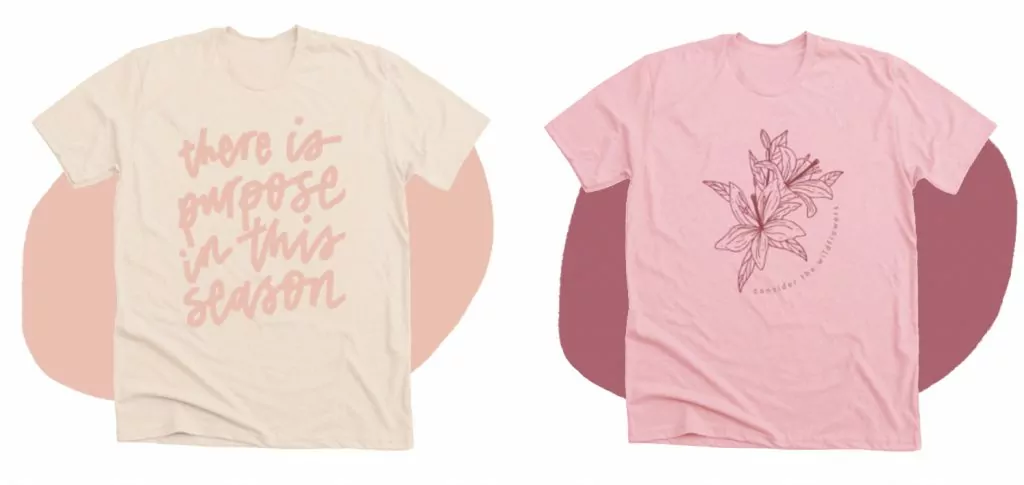 Once you've selected the product color you wish to use, make your design a darker shade of that color if it's a light-colored product, or a lighter shade of that color if it's a dark-colored product.
---