We all have causes and issues that are important to us – causes that we want to support, rally, and advocate for. But how can you turn that passion into progress for the cause? By launching a well-executed awareness campaign, you can bring needed attention to an issue that has a lasting impact on the cause for years to come.
No matter what cause you are working to raise awareness for, we have some helpful tips to help you get the word out. Below are eight of our favorite ways to raise awareness for your cause.
Sell Merchandise
Design and sell custom merchandise that broadcasts your message to the world. Turn supporters of your cause into walking billboards by designing and selling custom merchandise that raises awareness for your cause.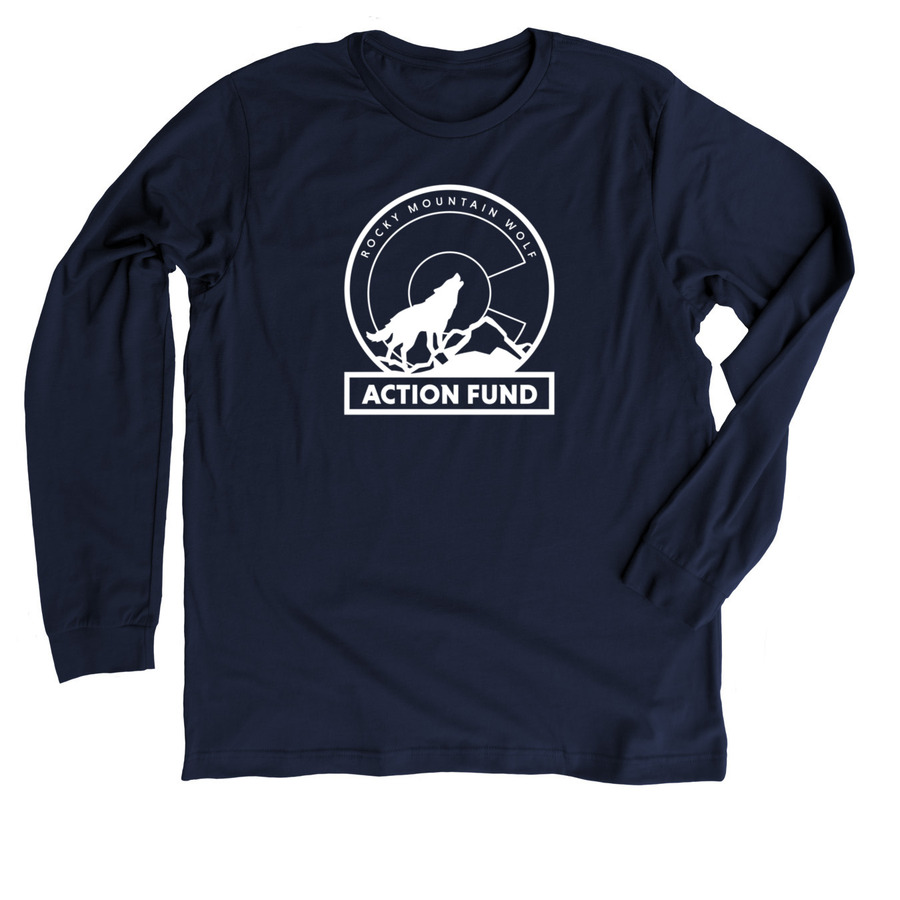 Cause: Bringing the gray wolves back to Colorado
Nonprofit: The Rocky Mountain Wolf Project
Shirts sold: 227
Money raised: $3,168
But don't take on extra risk and expenses by paying for the merch upfront! Instead, use an online t-shirt fundraising platform that's free to use and only prints the shirts you sell. At Bonfire, we make it easy for you to create and launch a custom t-shirt fundraiser for your cause in just a few minutes. Plus, since our platform is 100% free to use, all of the profits from your sales go directly to you and your cause.
Host a Fundraising Event
Not only are fundraising events a great way to raise awareness and money for the cause you care about, but they're also an opportunity to make a real connection with others in your community who care about the same thing you do.  If you are part of an organization or nonprofit, a fundraising event can turn someone who passively donates once a year into an active and lifelong supporter who makes monthly donations.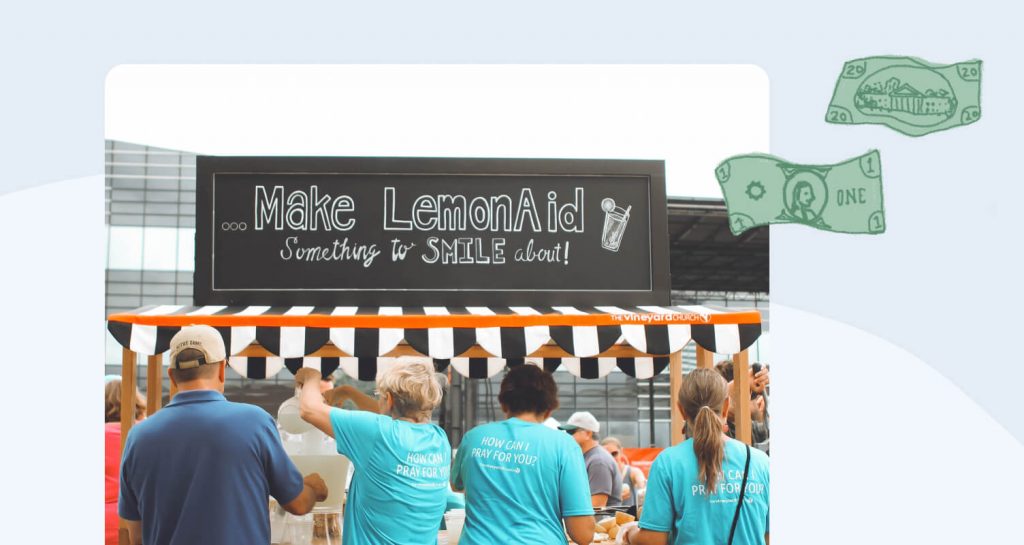 Your event can be something that you put on by yourself, or it can be part of an event organized by a local charity. No matter which route you go, pick a fundraising event idea that's right for you and your cause.
Launch a Social Media Campaign
Leverage the power of virality and launch an awareness campaign on social media. Outline the message that you want to get across to your community and plan a series of posts focused on that messaging. We recommend sharing a mix of informative and fact-based posts with your personal story about why this cause means so much to you. Use fact-based posts to educate your audience about your cause and then use personal story posts to connect with your community and appeal to their emotions.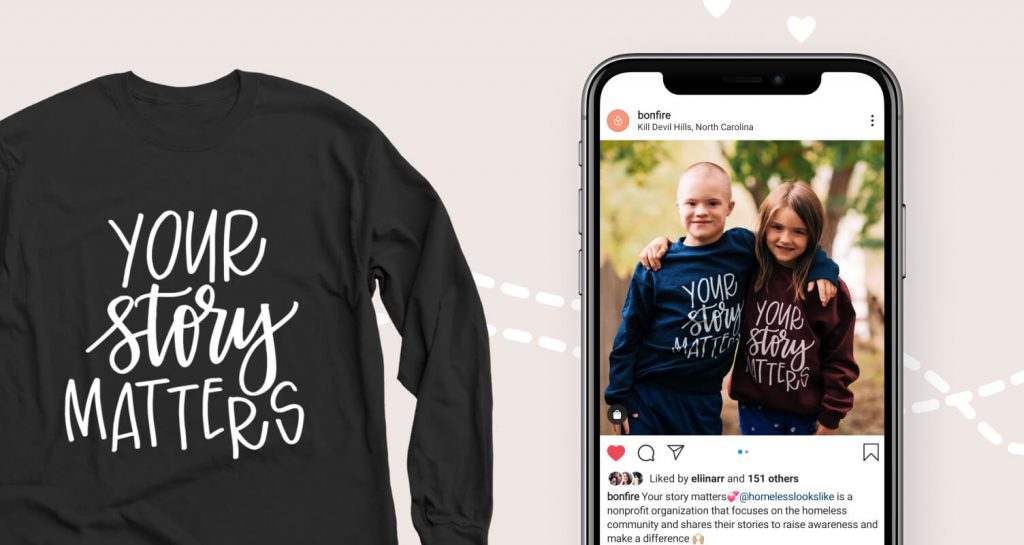 If there's a specific day, week, or month dedicated to your cause, consider timing your social media awareness campaign to coincide with those dates. That way, your cause is at the top of your supporters' minds, and they'll be much more likely to engage with your posts and hopefully donate.
Host an Educational Event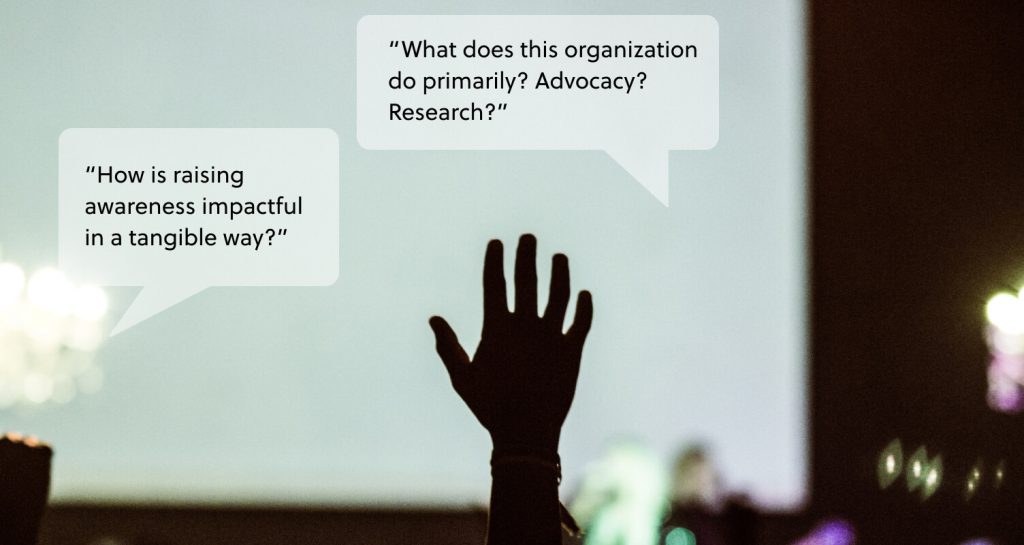 Invite your community to attend an educational event to learn more about a specific issue or topic related to the cause you're raising awareness for. Split the event into one part lecture from a designated speaker and one part of socializing to give community members a chance to have an open conversation about your cause, what they've learned, and how they're helping raise awareness. These events are a great way to get to know other people in your community who care about your cause. These people will become your biggest supporters as you continue to grow your movement. 
Publish a Blog Series
If you have a website or blog, use it to write and publish a series of articles containing important information about the cause you're raising awareness for. Concentrate on covering all of the concrete facts so it can become a resource that provides value for visitors for years to come. Be sure to go back and update your posts as new information, and facts get discovered.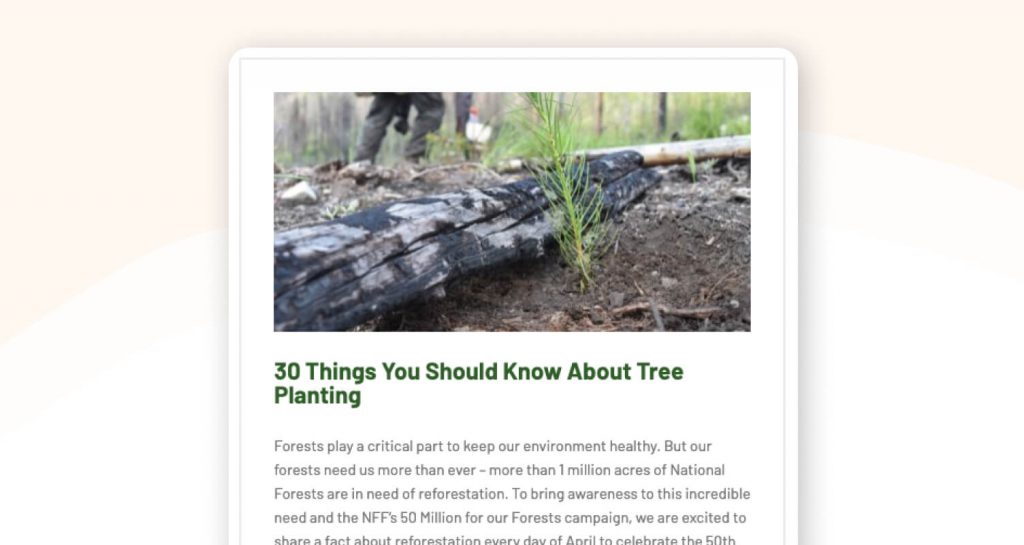 Keep your blog open and conversational, and make sure you have an easy way for readers to contact you. This is a great way to ensure anyone who's been inspired by your work knows how to get in touch to learn more.
Pitch Your Story to Local News Outlets
Think about all of the different media and news outlets in your area and make a list of the ones you think would be the most interested in writing a story about your campaign. Next, use each outlet's website to find reporters that you think would be most likely to cover your story. Read through the other articles they've published to see if they've covered similar stories in the past. As you find reporters that you like, write down their contact information and start to reach out to them!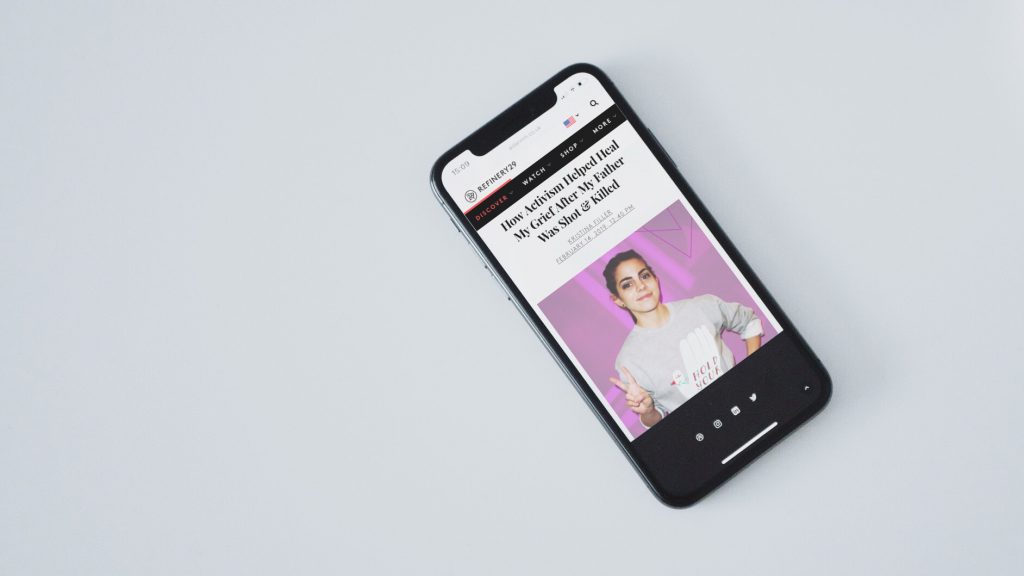 If you're having trouble finding a reporter that you think would be interested in your story, use the general news tip emails listed on the outlet's site. These emails are monitored by reporters and editors writing about a variety of topics. You can usually find them on the contact page.
As you're pitching your story to the reporters, make sure you talk about the cause you're raising money for, how it's impacted you, and what you're hoping to achieve through your campaign.
Be a Go-To Resource for Your Friends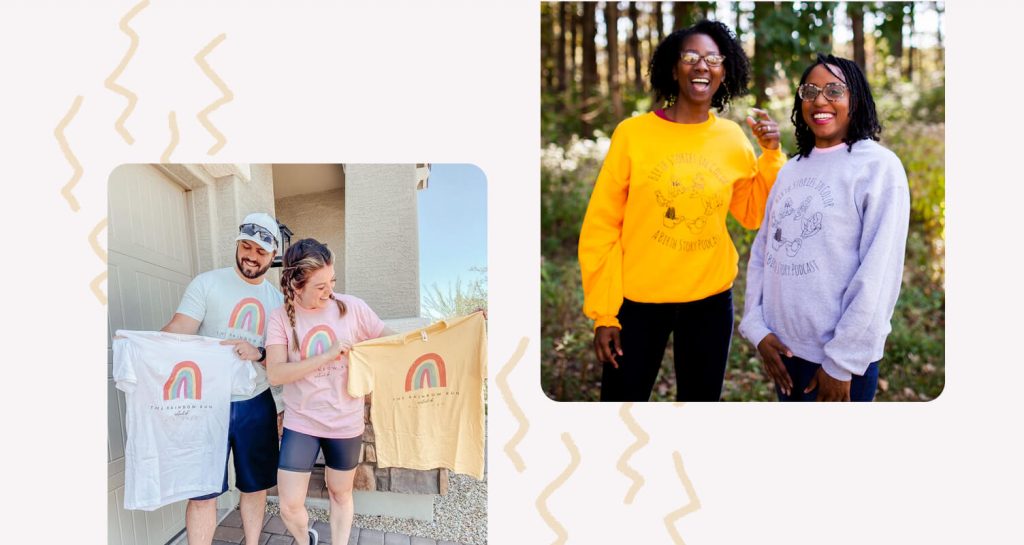 If your friends are interested in learning more about your cause and how they can help, be a resource to them! You can help start the conversation and direct them to some trusted resources that can further educate them. Be prepared for these conversations ahead of time so that when they pop up, you already have your talking points for them. Have a short list of where and how your friends can support the cause by donating or volunteering.
Pro tip:
Don't overwhelm your friends with too much information too fast. Instead, really listen to what they're saying and then direct them to the resources that align with their questions and interests. 
Hand Out Fact Sheets
Highlight the important information and facts about your cause on a one-page pamphlet or brochure to hand out to anyone looking for more information. Organize the content in a way that's eye-catching and easy to understand so people can quickly get all the information that you're trying to bring attention to.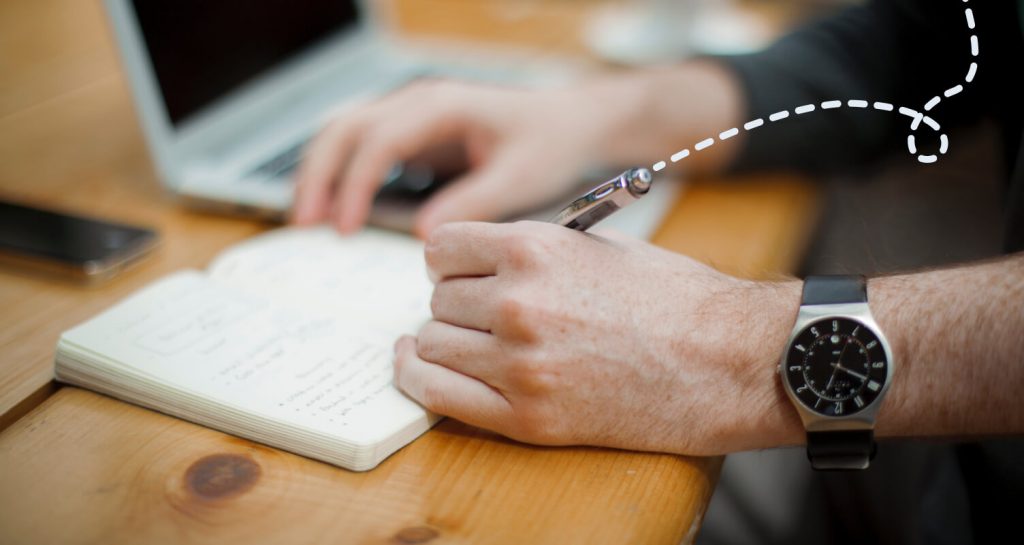 If you need help designing your fact sheet, we recommend checking out the brochure and infographic templates that Canva offers. Creating a professional-looking pamphlet will ensure people take you, and the issue you are advocating for, seriously.
Start Raising Awareness for Your Cause
Now that you know about some of our favorite ways to raise awareness for a cause, it's time to launch your campaign. Launch a free t-shirt fundraiser on Bonfire today to start raising money and awareness for your cause.