It's beginning to look a lot like….Holiday Season 2023! 
The most wonderful time of the year is finally here, and we're excited to kick things off with our annual Holiday Season guide! 
In this guide, you'll find a list of ways to add some sparkle to your online stores, make your buyers' spirits bright, and capture the magic of the season with your merch. 
Whether you're a Bonfire Buyer or Seller, this guide has something special in it just for you. So, grab your tackiest seasonal sweater, fill up your favorite festive mug, and let's get this Holiday Season 2023 party started!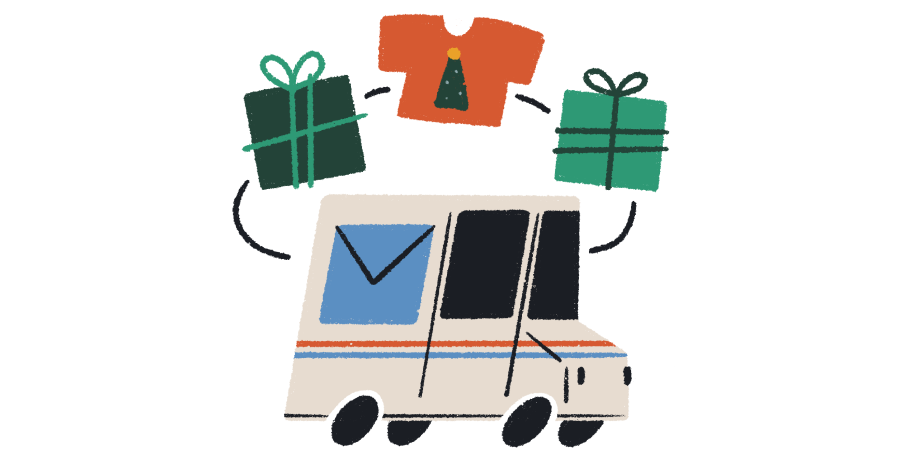 Bonfire Holiday Shipping Deadlines
First things first, when selling this Holiday Season be sure to pay attention to Santa's sleigh schedule (commonly known as shipping deadlines). Following these guidelines can help you steer clear of shipping delays, streamline your customer service, and significantly increase the chances of all your orders arriving on time.
For items to arrive by Christmas (12/25), we recommend closing your campaign no later than December 4th. 
For items to arrive by New Years (12/31), we recommend closing your campaign no later than December 11th.
**These shipping recommendations are for domestic orders only. International orders will require more time.**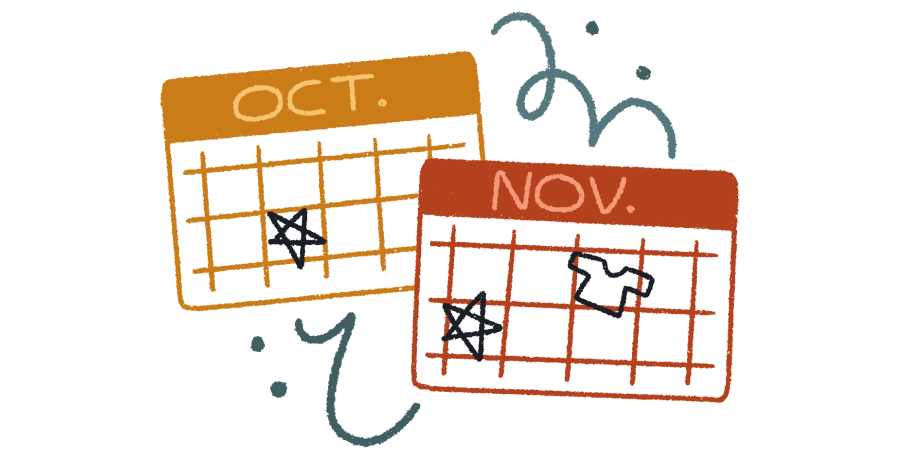 Start Your Holiday Selling Early
The key to a successful Holiday Season is to start all your selling efforts early. If you've been holding out for the ideal moment to kick off your Bonfire campaign, that moment has arrived—it's now! With the unpredictability of product inventories and shipping logistics that can happen during this time of year, why delay any longer? The sooner you launch your campaign, the better. 
Whether you're launching your first-ever campaign or adding an end-of-year collection to your store, the Holiday Season is the best time to launch. With people actively searching for gifts to share with their loved ones, this heightened demand can significantly boost traffic and sales for your campaign.
Once your campaign is live, share it with your community and inspire them to begin shopping.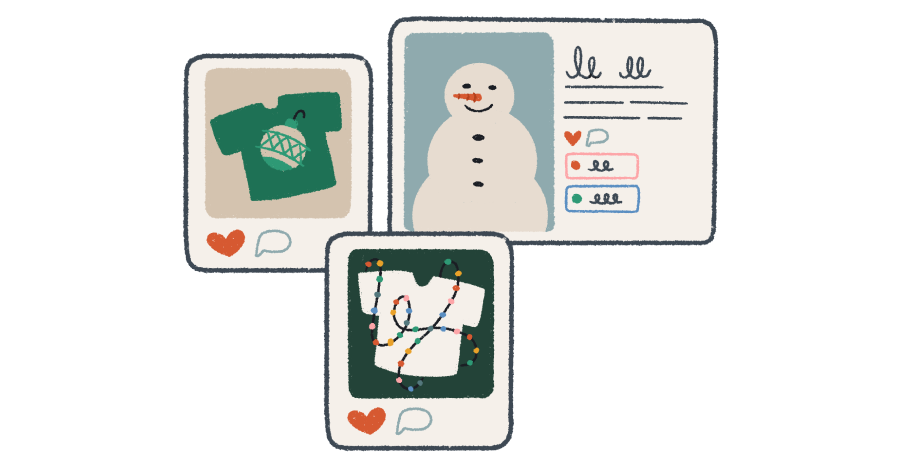 Promote Your Holiday Campaign
A well-timed and compelling promotional strategy can help your campaign shine amidst the competitive Holiday marketplace. You'll not only enhance your sales potential, but also solidify your brand's visibility and reputation among your customers and within your community. 
Creating content that features your merch is a great way to engage with your community and get them excited about your campaign! Get creative with your content – share sneak peeks of your collection, countdown to launch day, create unboxing videos or styling tutorials – whatever you do, remember to keep things fun! Afterall, everybody loves a little extra joy this time of year!
Add Your Campaign Link to Your Bios – Utilize Bonfire's Linktree Integration to easily link to your Bonfire store (or up to 6 campaigns) in all of your social bios. 
Post Regularly About Your Campaign Across Social Channels – Create specific posts for each of your social channels: Instagram, TikTok, Facebook, etc. Frequent posts about your campaign will ensure you remain at the top of people's feeds and in the forefront of their thoughts.
Share Purchasing Information in Your Captions – Be sure to include purchasing information in the captions of all your posts. Keep any details straightforward and direct. This way, your customers will have a clear understanding of what steps to take, where to find your products, and how to make a purchase.
Wear Your Merch in Your Videos – One of the simplest (and often most impactful) methods to promote your campaign is by wearing your merch in your videos. Your customers will appreciate getting a firsthand look at how your products appear when worn.
Ask Buyers to Post About Their Purchases – Encourage your customers to share photos, videos, reviews, or any content related to their merch once they receive their orders. This not only provides you with valuable insights into their product experiences, but also provides you with user-generated content that you can reshare. Remember to always thank your customers for their purchases, as well as their posts, tags, and shares on social! 
Take Advantage of the 3 Big Shopping Days That Take Place in November: Black Friday (November 24, 2023), Small Business Saturday (November 25, 2023), and Givingtuesday (November 28, 2023) – Are you planning to launch your campaign on or just before any of these significant shopping dates? If the answer is yes, you have a great opportunity to tailor your posts to boost sales. For instance, you can craft content that highlights the reasons why buying a shirt on GivingTuesday or Small Business Saturday can have a significant impact, or you can share the benefits of shopping from the comfort of your home on Black Friday, avoiding the hassles of in-person store crowds.
Stock Your Bonfire Store
'Tis the season to stock your virtual store with an array of products! Providing more choices to your customers means there's more to love (and more to purchase). Expanding your inventory can lead to multiple purchases from each customer and potentially attract new buyers.
If you don't already offer cold-weather styles in your collection, now's the time to consider adding sweatshirts or long sleeve designs to your store. As the temperature drops, shoppers will be seeking cozy options, making it a smart move to incorporate a few. We offer a diverse catalog of over 40 items for you to explore. Take a peek and add some new selections to your store today.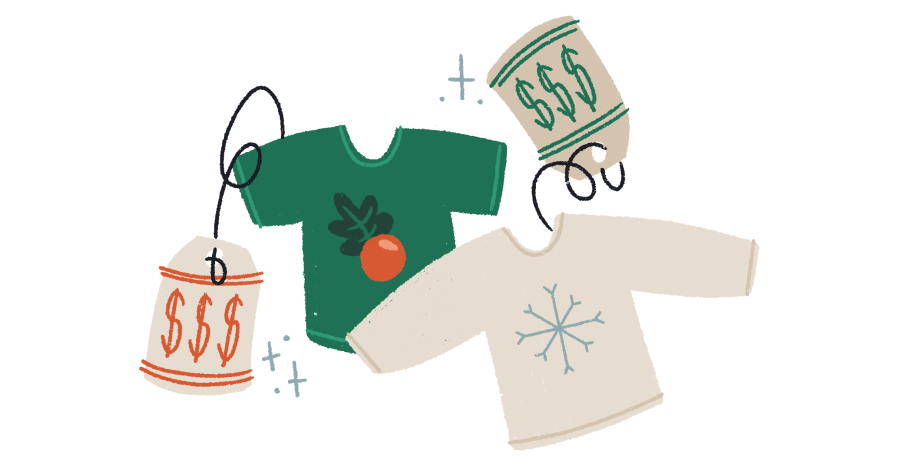 Spread Some Cheer With Promo Codes
Promo codes are a great marketing tool, and the Holiday Season is an excellent time to use them! Bonfire promo codes allow you to customize the code your buyers will enter at checkout, as well as set your price reduction percentage. You can also set the promotion's duration and specify the campaigns where the promo code applies. The duration of your promo codes can vary (one day, one week, one month, etc.) depending on your strategy.
Promo codes are a fun way to motivate buyers to make their move. If they've been contemplating your merchandise for some time, a promo code can be the gentle nudge they need to seal the deal. After all, who doesn't appreciate a discount? Creating promo codes is easy  – just head to the "Promotions" tab on your Bonfire dashboard!
Advice for Buyers This Holiday Season
The Holiday Season is also the best time to buy. With the spirit of giving in the air, there's a vast array of inventory and fantastic deals to explore. No matter which holiday you're celebrating this season, we recommend placing your orders at least three weeks ahead to ensure your gifts arrive on time. 
To increase the likelihood of delivery by Christmas (12/25), make sure to order from a campaign that closes on or before December 4th.
To increase the likelihood of delivery by New Years (12/31), make sure to order from a campaign that closes on or before December 11th.
**These gifting recommendations are for domestic orders only. International orders will require more time.**
Find the Perfect Gift – If you need help searching for the perfect gift, explore the curated collections of campaigns on the Bonfire Marketplace. You're sure to find something that's just right for every person on your list. 
Double Check Fit and Sizing – Pay close attention to sizing charts and descriptions. Also, check to see if the seller has posted any pictures or videos of themselves, or members of their community, wearing the merch you are interested in. These will help you choose the correct size and avoid returns.
Stay in the Shopping Loop: Keep up to date about sales and promotions by subscribing to newsletters and following seller social media accounts.
---
With this comprehensive guide, you're all set for the Holiday Season. From delightful merchandise to cheerful promotions and everything in between, get ready for the merriest season yet! 
Happy Holidays from all of us at Bonfire! 
Written by: Hayden Ireland / Content Specialist
Illustrated by: Madison Summers / Lead Marketing Designer