As the chilly weather sets in, folks are on the lookout for snug and warm essentials. At Bonfire, we've got a range of styles in our product catalog that are super comfy and ideal for keeping things cozy in the winter months.
Here are a few of our best-selling sweatshirts and long-sleeve shirts that you should add to your next campaign. Your customers will love wearing them all season long!
Sweatshirt Products
You've heard of 'sweater weather', but what about 'sweatshirt weather'? All of our sweatshirts are guaranteed to keep your buyers looking good while they bundle up.
Check out these sweatshirt-weather adult and youth styles. 
Crewneck Sweatshirt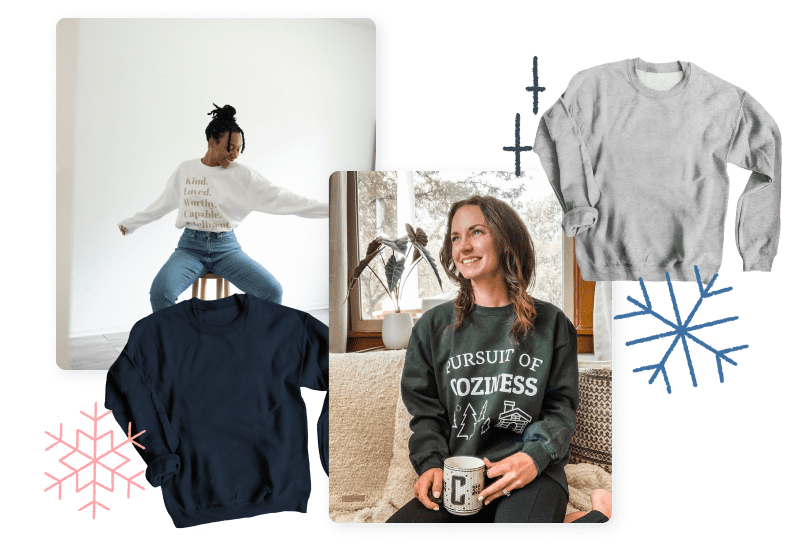 The Crewneck Sweatshirt is made from a cotton blend, has a unisex fit, and comes in 17 color options. You can never go wrong with a crewneck sweatshirt and ours is no exception. This sweatshirt is a no-brainer your buyers will reach for daily. It's sure to become a well-loved and well-worn favorite.
Midweight Crewneck Sweatshirt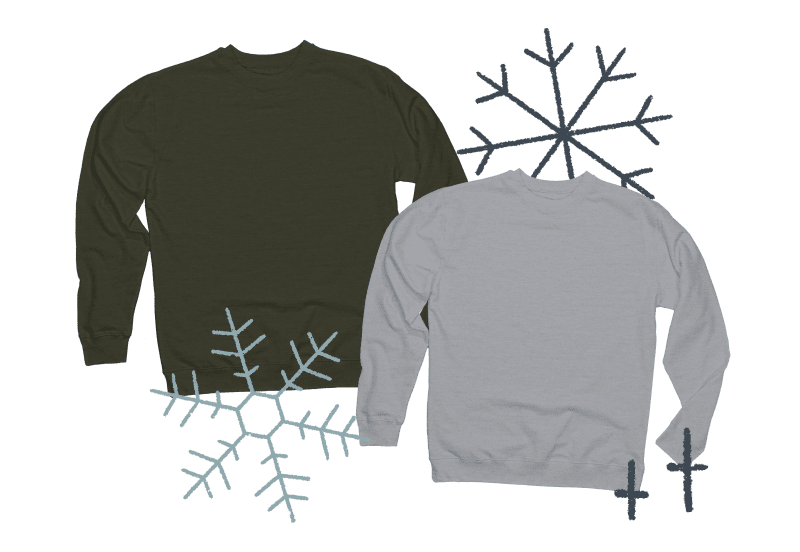 The Midweight Crewneck Sweatshirt is made from a soft fleece fabric and takes the warmth factor up a notch. It is available in 8 different color options, is incredibly durable, and is ready for any and all adventures you're planning for the holidays.
Pullover Hoodie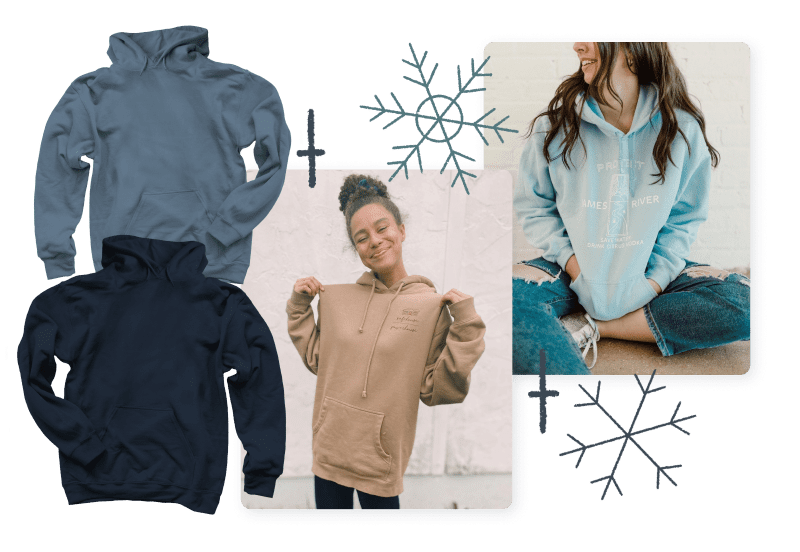 The Pullover Hoodie is effortlessly cool. It's made from a cotton blend and will keep you feeling snug and looking fresh for years to come. This hoodie comes in 18 different color options, which is great because you're probably going to want to own more than one.
Midweight Pullover Hoodie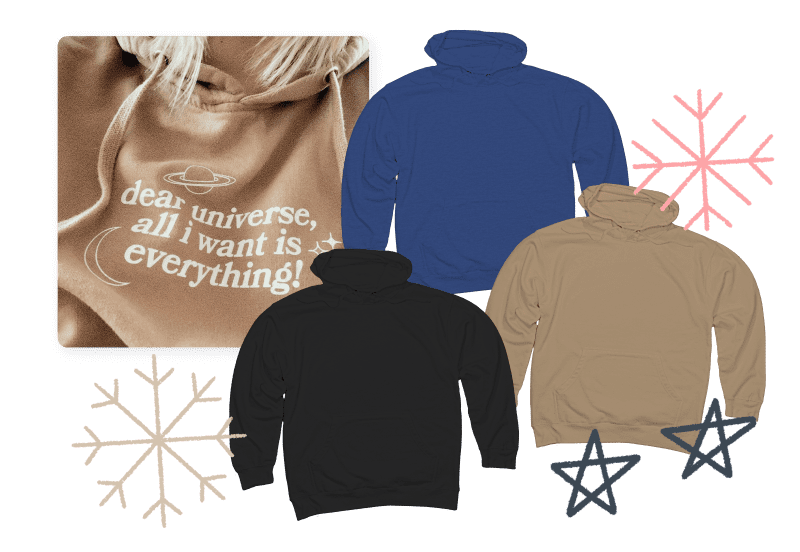 The Midweight Pullover Hoodie is a must-have for Fall and Winter events. This heavier fabric fleece hoodie comes in 18 different color options and is built to last. Throw this hoodie on top of a tee for daytime wear and layer it under a jacket for the evening.
Youth Pullover Hoodie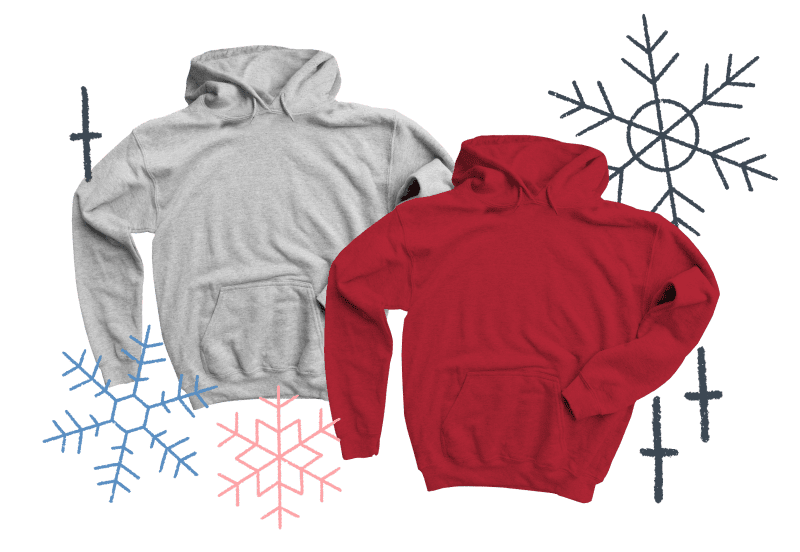 The Youth Pullover Hoodie is an excellent kid-friendly option. It's classic look and soft cotton/poly blend will keep kiddos looking fresh and feeling comfy. It's available in 10 color options that look great with everything.
Youth Crewneck Sweatshirt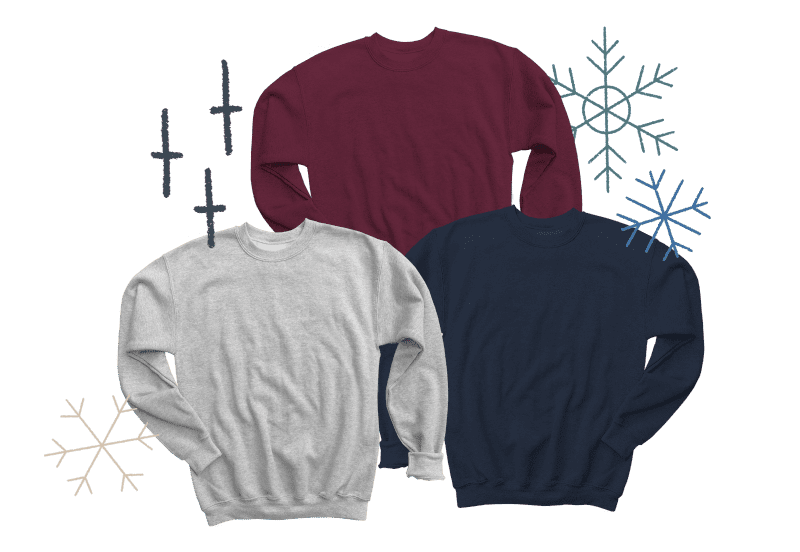 The Youth Crewneck Sweatshirt is an easy addition to any kid's closet. It's super soft, layers well, and is something they will actually love to wear. It comes in 7 great color options that will look awesome with your design.
Long Sleeve Products
Some days call for long sleeves and layers – and we're here to help make sure you've got enough long sleeve options to get through the winter.
Check out our assortment of long sleeve products for adults and youth that are ready for campfires, holiday shopping, cookie baking, and anything else you have planned for the season.
Classic Long Sleeve Tee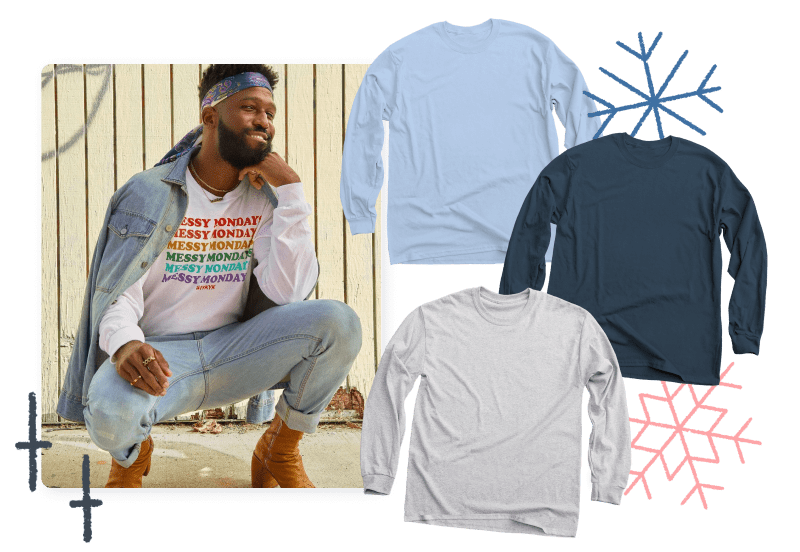 The Classic Long Sleeve Tee is a more heavyweight long sleeve option. Its classic unisex fit makes it an easy choice when putting together an outfit. This popular, preshrunk tee comes in 17 color choices and is ready for outdoor fun. 
Premium Long Sleeve Tee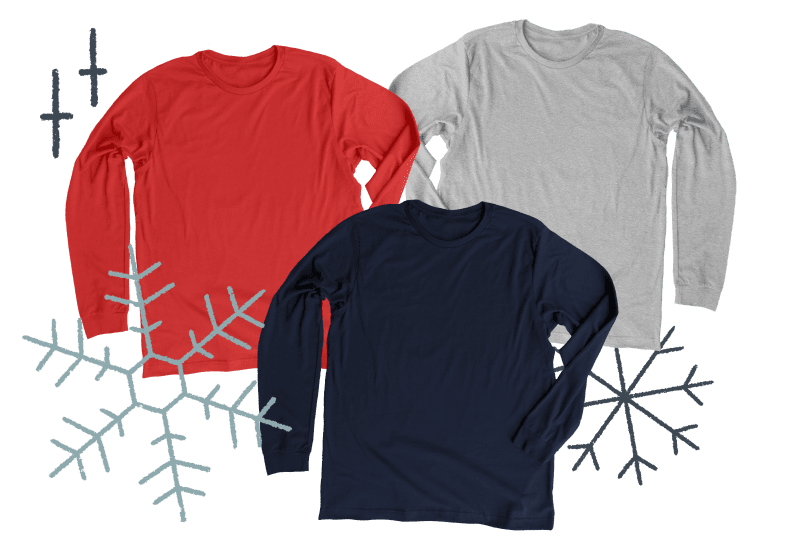 The Premium Long Sleeve Tee is an amazing layering piece. It's casual, yet stylish, and has a modern fit. It comes in 9 different color options and would be cute worn under an oversized sweater on a particularly cool day. 
Youth Long Sleeve Tee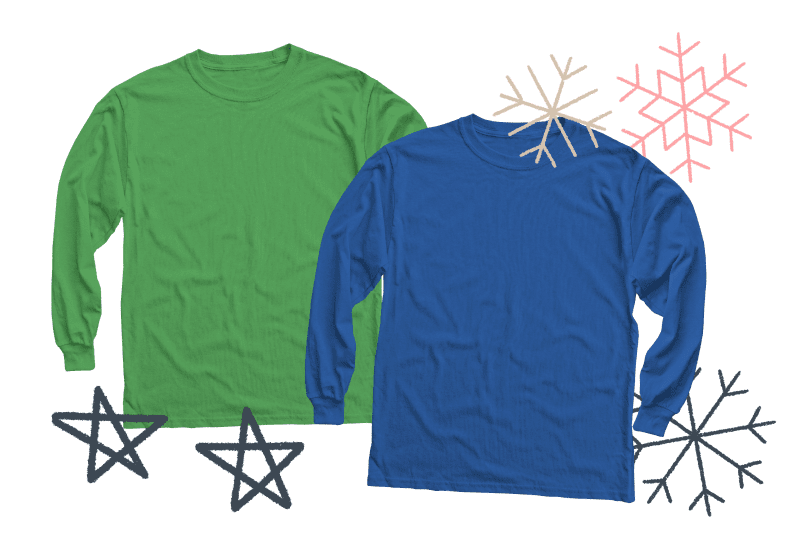 The Youth Long Sleeve Tee is made from a heavyweight cotton fabric so it works great with or without a jacket, depending on the weather. It comes in 8 kid-friendly color options that are guaranteed to please everyone.
---
These products are ready to weather the seasons. The quality of these apparel options is unmatched and the comfort level is top-notch. Your buyers are sure to fall in love with these sweatshirt and long sleeve styles – so don't wait – launch a campaign with winter apparel and add them to your merch store today!