Every band is different – different genres, styles, and techniques – but they've all got one thing in common. If they want to reach larger audiences and really get their music out there, they have to promote themselves and raise some money along the way.
Making custom merch to sell to your fans is one of the best decisions your band can make. It gives you the ability to take your visibility to the next level and raise some money at the same time. The products you sell to you fans instantly become walking billboards for your band.
The best part is, there are tons of flexible product options out there for bands to choose from. As we walk through each of the most reliable band merch ideas, think about what kinds of items and designs your fans would love, both online and in-venue.

1. Custom T-Shirts
The most tried and true option of all merch ideas — custom band shirts. There's no better way to raise money, excite your fans, and promote your band's image all at once than with perfectly-designed t-shirts.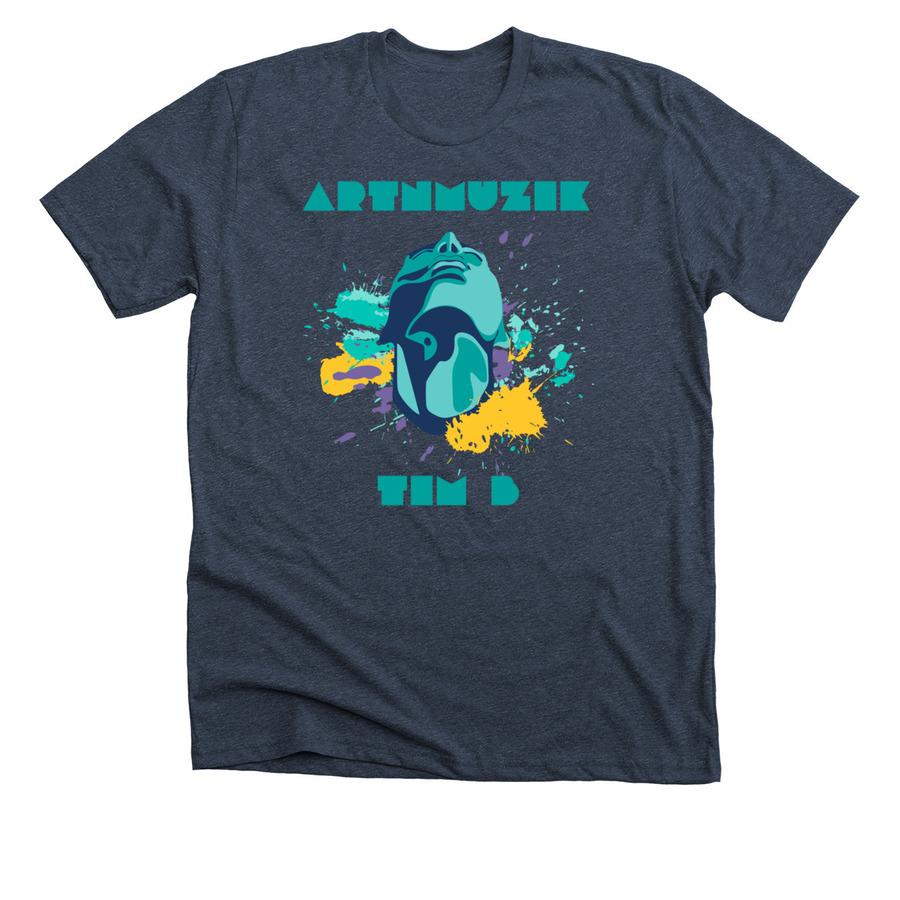 ---
Related Reading: How to Design a T-Shirt Like a Pro
---
Start by brainstorming a few different designs that tap into the spirit of your band. There are a few common design variants that work well for musicians:
Your band's name or logo prominently featured on the front of the shirt (maybe with tour dates on the back)
Album artwork on t-shirts is always a crowd favorite, especially whenever you're releasing your newest album
A design with lyrics from your most popular song and a smaller version of your logo or name
A design-centric tee featuring cool graphics that capture the mood of your music
Pro tip – find a custom apparel printing service that offers flexible options for designing and selling your merch. For instance, Bonfire lets you place a direct order of your customized merch, create exclusive merch drops with short run campaigns, launch evergreen campaigns that your fans can always buy from, and you open an storefront to promote all your different designs in one place.
2. Posters
Posters are a great way to show off your band's style while raising some funds. If you already produce posters to distribute to the venues you play at, print off a set of extras to offer the next time you set up your merch table.
Band posters are among the most cost-effective merch options for many bands, so you might even consider giving away some for free. Their value as a promotional tool is usually greater than their monetary value so a few freebies can be a smart move.
If there are any visual artists in your band, explore some creative ways to sell your art online! Even if you outsource the job to a talented friend or other artists, make sure to consider all your options when it comes to printing and selling your posters.
Or consider holding a poster design contest. Ask your friends and fans to submit their own sketches or fully-rendered concepts for a chance to be chosen as the band's official design. This can be an excellent strategy for your band t-shirts, too!
Sell merch effortlessly on YouTube
Sell your Bonfire merch directly below your videos and live streams with our YouTube Merch Shelf integration.
Start Selling With Merch Shelf
3. Stickers, Patches, and Buttons
Another reliable option, stickers, patches, and buttons are perfect merch ideas for the more DIY-focused bands out there. Small-scale branded items like these can be a smart move for a number of reasons:
Inexpensive to produce.
Affordable impulse-buy options for fans.
Infinitely customizable.
Promote your image while raising money
Plus, stickers, patches, and buttons are probably the easiest merch items to transport. If you're going to offer only a few products in-venue rather than online, these should definitely be included.
4. CDs and Vinyl Records
CDs might not be nearly as prevalent as they once were, but they're still an important market that your band's promotional and merch strategies should address! Even if you burn them yourself to offer a few for sale at your next show, CDs are an essential merch item. They make your music repeatable and transportable, allowing fans to build their own relationships with your sound in a way that ensure their continued engagement with your work.
Vinyl records are another option to consider. They've never really gone away, and their ongoing surge of popularity over the past decade proves that they're still a great tool for bands that want to promote their music directly to their fans.
It might be more expensive to press a batch of custom vinyl records, but, depending on the tastes and interests of your fanbase, it could seriously pay off. Many bands conduct online crowdfunding campaigns to raise the funds needed to produce a batch of records, then each donor is put on a list to receive one.
5. Tote Bags
Don't forget the accessories! Customized tote bags are reliable merch items for all kinds of bands, although you should always take the time to consider what products will really interest your fans before committing to producing them.
Custom tote bags are fairly easy to design. Your band's logo or name works well for a simple tote bag design, for instance. Printing your favorite poster or shirt design on canvas tote bags is another easy way to create another offering for your fans.
Just as you would for your t-shirts, make sure to explore all your options for producing other printed merch items. Not all printing and design platforms offer the same level of flexibility in the ordering process, so do your research!
Selling Strategies and Best Practices
Once you've considered what types of band merch products would be most appealing to your fans and work best with your budget, it's time to review some best practices for offering them. These tips can help you avoid logistical chaos later on. Here are the most important strategies to keep in mind:
Offer Merch in Multiple Price Ranges
Not every fan will be interested in purchasing your merchandise, and that's fine! Making it easier to persuade them, though, is a smart move. Think carefully about pricing your products. For many fans, band merch is an impulse purchase, so make sure that your items are inexpensive enough that customers won't need to think twice.
Focus on Branding and Design
Your band's merch needs to remind fans of your band and its music! Your name or logo should be featured in some way on all of the merch products you offer. Always focus on strong design, too. You want your merch to look great, not only because it represents your work but also because it will attract more customers.
Check out the latest t-shirt design trends to find inspiration your design.
Always Encourage More Interaction
A huge part of promoting your band's image involves getting more and more of your fans involved. This could be as simple as including a mailing list sign-up form at your merch table. Or you might try a more in-depth promotion, giving free swag bags to the first fans to share a post on social media, for instance.
Provide Cash and Card Payment Methods
Make it easier for your fans to purchase merch without needing to withdraw cash or dig out a credit card. At your live shows, prepare ahead of time to collect payments in an organized way using a cash box and a mobile card reader. You won't need to worry about this point for online merch sales, of course.
You might set up a booth to offer your band merch, research ways to sell your products online, or both. Whatever you choose, your band needs to understand the level of preparation that should go into the entire process. Don't risk putting yourself in a position where you're under-supplied, or overstocked with unpopular items, or (worst of all) unable to process payments on-site.
---
Creating custom merch is a smart move for any band looking to break through to the next level. 
Offering your fans well-designed products and using the right online tools to create and sell them is a winning combination. By raising money and visibility for your band, merch can help you reach wider audiences than ever. Following a few best practices can ensure that the whole process goes smoothly, too.
Ready to create your merch?