Owning a small business is a big commitment. It's a labor of love, that isn't always easy. In order to keep their shops up and running, many owners have looked for additional ways to generate revenue. 
Hundreds of small businesses across the country have found success in launching t-shirt fundraisers with Bonfire. By selling customized products such as shirts, totes, mugs, etc, they have been able to raise necessary funds to help keep their businesses going.
Launching a fundraising campaign on Bonfire is easy to do and costs absolutely nothing. We handle everything for you – from order processing and fulfillment to any and all customer service needs – so that you can focus your time and energy elsewhere. And when your campaign ends, we send you a payout of 100% of the profits. Easy peasy. 
This comprehensive guide will walk you through the process of setting up your campaign fundraiser. There's no reason to hesitate – let's get your campaign up and running today! Rember, you might be new to apparel fundraising, but at Bonfire we are tried and true apparel fundraising experts and we are here to help you every step of the way.
Design Your Products
The first step to setting up your Bonfire campaign is designing the products you plan to sell in your campaign. There are a few directions you can go with your business's shirt design, based on what resources and time you have to put toward the design itself.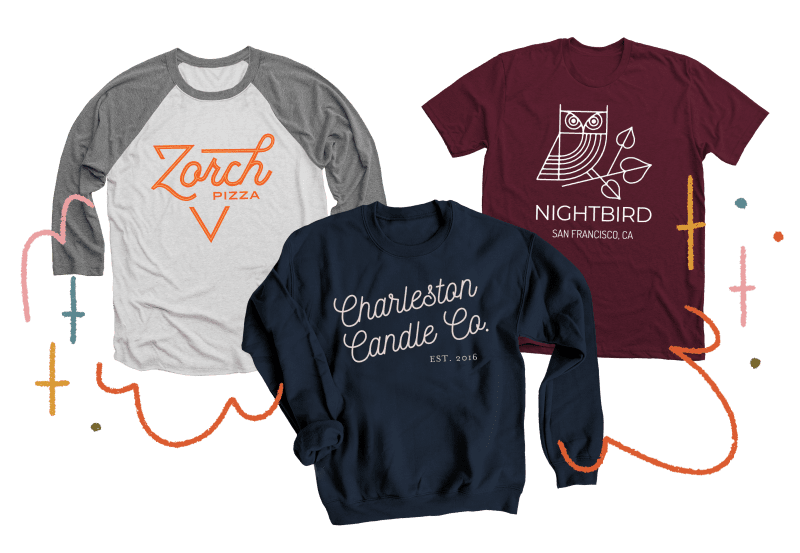 If you want to keep things simple and get your campaign up and running quickly, you might find it helpful to use design assets that you already have, such as your company logo.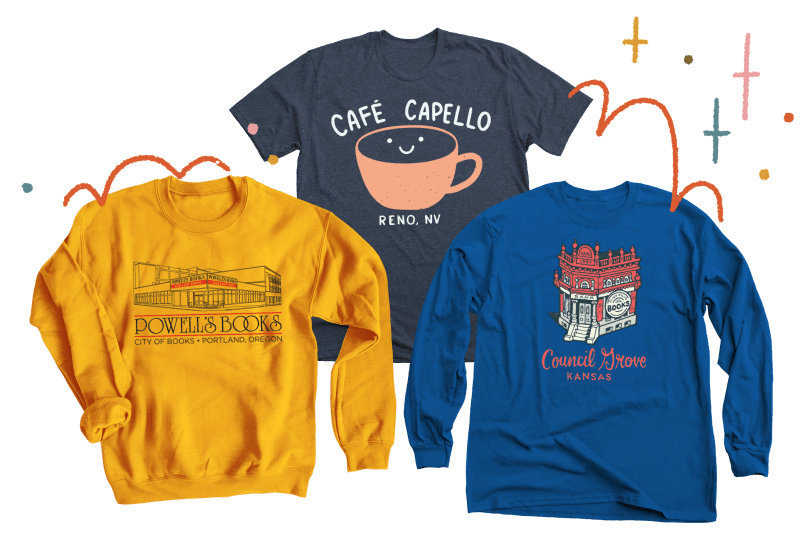 If you have additional time or access to more design assets, you can create a custom design specifically for this campaign. Going this route can help your design appeal to an ever wider audience. 
We also offer design templates that make it super easy to create a custom shirt. Our templates allow you to achieve that "exclusive design" feel without having to designate a lot of time to the design process. Simply browse our extensive template collection, choose one that you like, and then customize it as little or as much as you want!
Set Up Your Campaign
Once you create your design, you can begin setting up your campaign on Bonfire. Upload your design, set your product prices, and start building your campaign page. Your campaign page is where you can include information about your business and tell the story behind your fundraiser.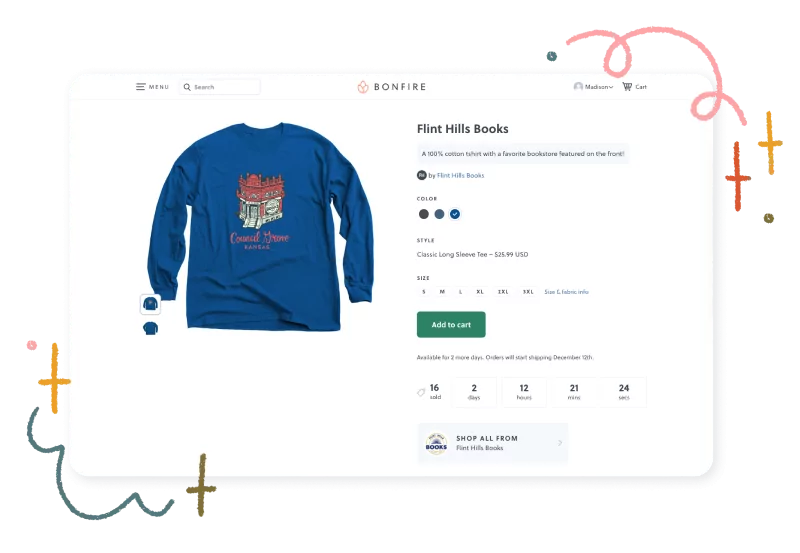 Be specific about your current needs, and lay out the plan for how raised funds will be used. If possible, include photos of your staff, business, and products. Adding personal elements like these will help build a connection with your community. 
Helpful tip:
Looking to incorporate traditional donations into your fundraiser? Enabling donations for your campaign will allow your customers the ability to leave an additional donation on top of their shirt purchase at checkout, if they'd like. 
Launch Your Campaign
When it's time to launch your campaign – you have two options to choose from: you can launch your campaign now (as soon as you're done creating it) or you can schedule to launch your campaign at a later date. Both are great options, so choose whichever one works best for you!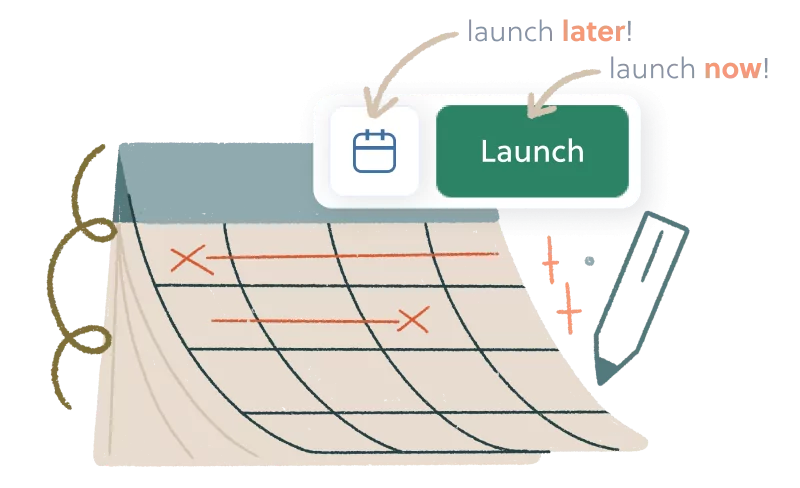 To launch now – click the green Launch button and watch your campaign go LIVE!
To launch later – click the calendar icon to set your desired launch date.
Whichever option you choose, be sure to let your community know the details so they know when to buy! 
Helpful tip:
Do you have an upcoming event or occasion that you're celebrating? If your custom merch ties in with it, you could launch your campaign in coordination with that date, OR schedule your campaign to end with enough time for everyone to receive their products before the event.
Promote Your Campaign
Once your campaign is live, you can start promoting it to your community. Start with social media, such as Facebook, Instagram, and Instagram Stories. Link to your campaign from any other crowdfunding profiles you have right now, as well as from your website. If you have an email newsletter, use it as a way to send out announcements and news about your campaign. Keep your community involved so they can continue to be invested!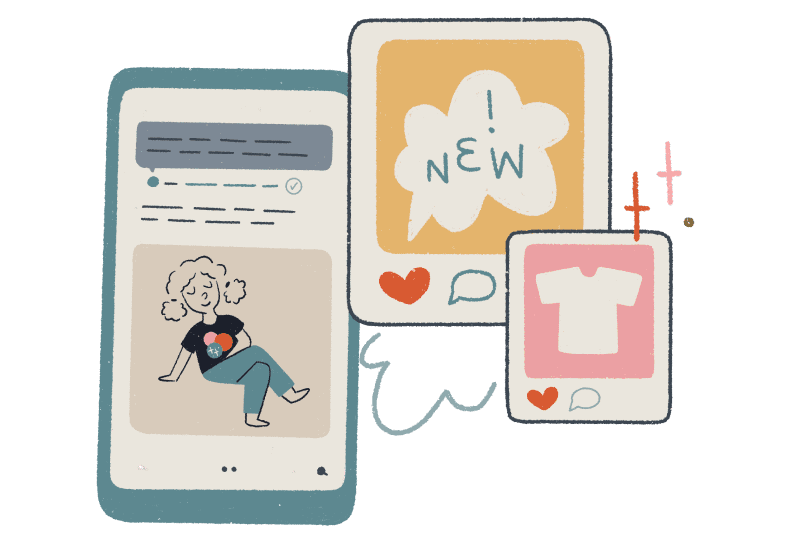 Make Your Campaign Easy to Find
We recommend using a link-in bio tool like Linktree so you can link to your profile across all of your platforms.
Bonfire has partnered with Linktree on an integration that allows your community to shop your top campaigns or even visit your full store without ever leaving your profile!
This integration is a free and easy way to create a seamless buying experience across all your platforms – Instagram, TikTok, YouTube, Twitter, etc.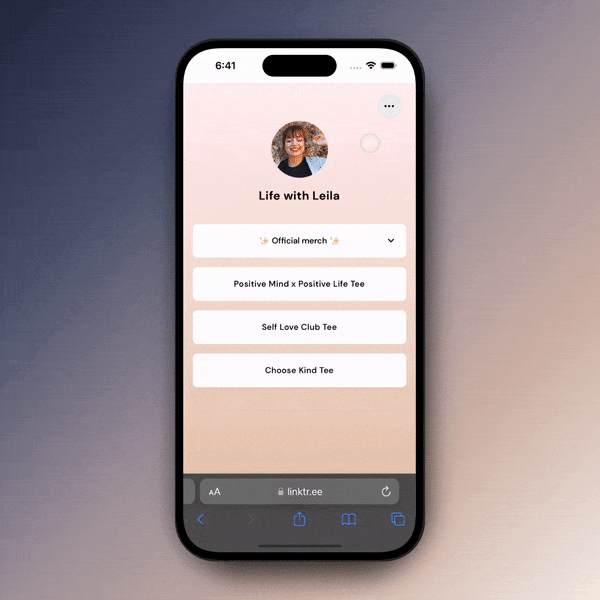 Once you've enabled the Linktree integration, add your unique Linktree URL to all of your bios and be sure to tell your community to visit your "link in bio" to check out your Bonfire store!
Shirts Are Shipped
When your campaign ends, Bonfire will print your shirts and ship them directly to your buyers. You can choose to have your campaign end after one batch or you can choose to have it automatically start up again after each batch closes. Choose whichever one works best for you and your business. You can also determine if your batches last a few days or a few weeks. Customize your campaign to fit right into the rest of your workflow!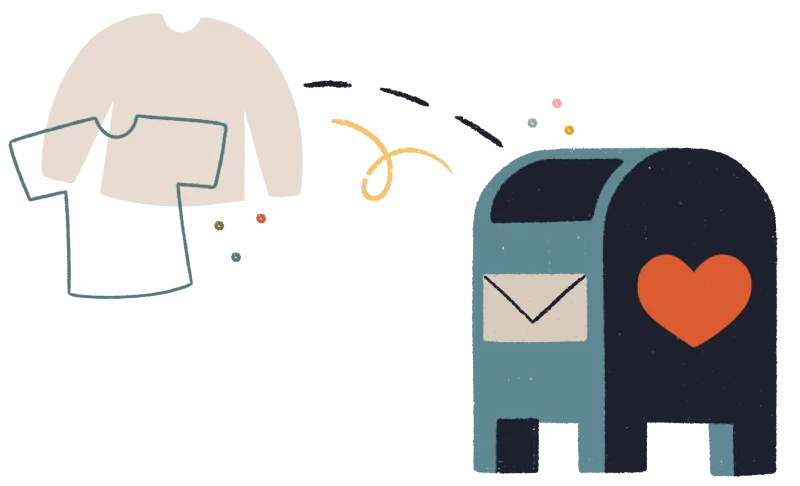 Helpful tip:
Want some products on hand to sell to customers in-person? Place an order through Supply to get shirts you can stock at your brick and mortar store. 
Encourage Your Community to Share
As shirts start to arrive to your buyers, ask them to share photos of themselves in their shirts, and remind them to tag your business. With permission, you can use these photos to continue to promote the campaign to your community, and also to say thank you to those who have supported you!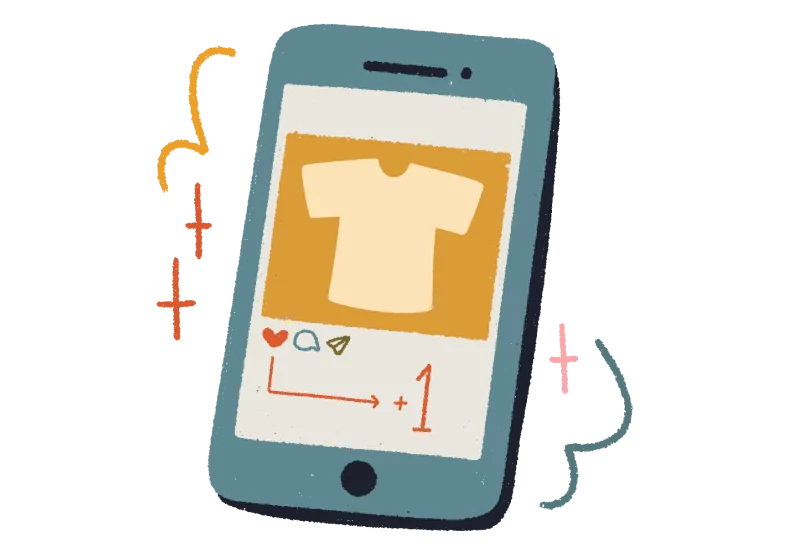 ---
Running a small business takes a whole lot of time and a whole lot of hard work. Let Bonfire help take some of that weight off your shoulders. Launching a fundraising campaign on Bonfire takes minimal effort, but can wield maximum results. Let's get started on a fundraising campaign for your small business today! 

Written by: Hayden Ireland / Content Specialist
Illustrated by: Madison Summers / Lead Marketing Designer