If you are participating in a Bonfire peer-to-peer t-shirt fundraiser for your favorite nonprofit, we've created this comprehensive Team Captain guide to help you raise maximum funds and reach your goals.
Setting Up Your Fundraiser
Launching a peer to peer fundraising campaign is simple with Bonfire. The nonprofit that you're fundraising for has worked with Bonfire to do a lot of the heavy lifting for you, so you will be able to hop in and get your campaign up and running quickly.
Register With the Organization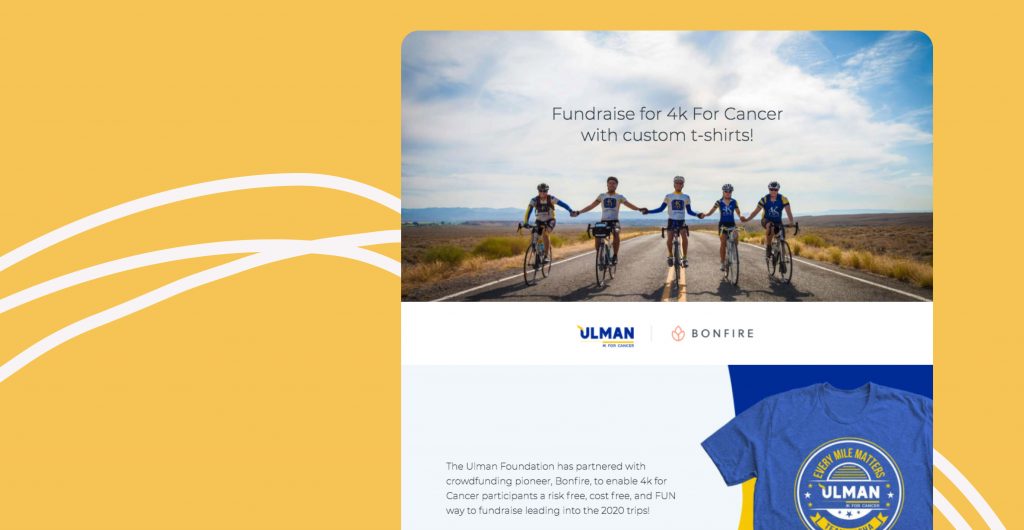 If you haven't already, sign up to participate in the organization's peer-to-peer fundraiser by going to their custom landing page on Bonfire. Here you will sign up to be a Team Captain and start creating your t-shirt design.
Create Your Design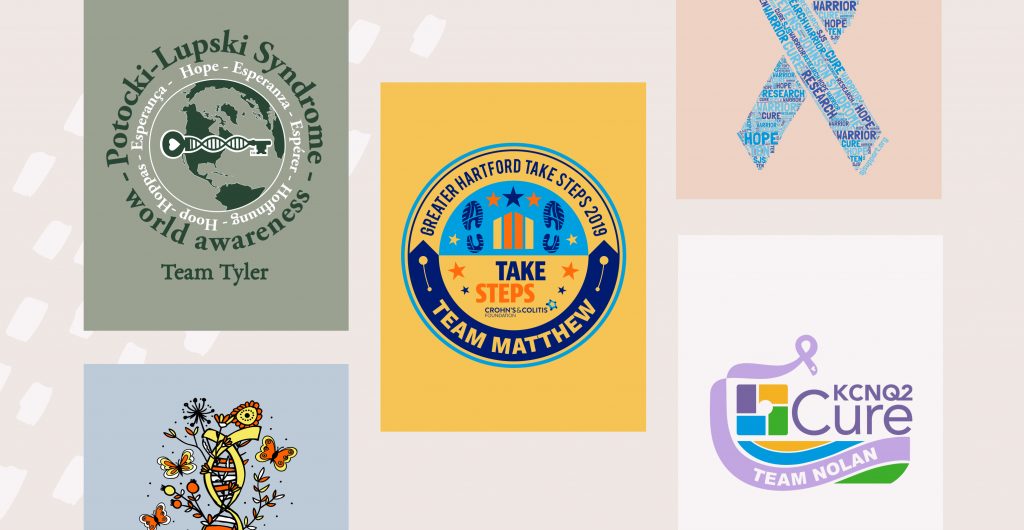 When you complete the fundraiser registration form, you will begin the process of designing your artwork. Depending on the preferences of your organization, you will either create a custom t-shirt design that's unique to you or the organization you're fundraising for may have already created a design template for you to customize with your team name or phrase.
Select Your Products
Once the Bonfire Team has set up your campaign page with the custom design you've created, you can then log into your account to choose the apparel styles and colors you wish to offer. Depending on the preferences of your organization, they may recommend specific colors and styles to offer. We have a wide selection of products for both adults and children!
Set Your Prices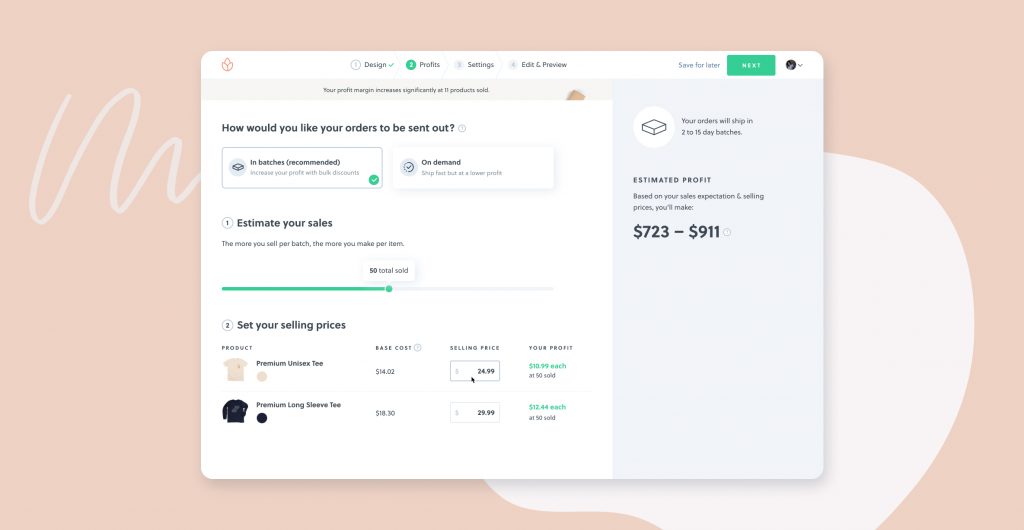 The second step of the campaign setup process is to set the selling price for each of the products you offer. We have recommended selling prices for each product that hit the perfect balance between raising the maximum funds and what price a buyer is ready to pay. But you can adjust these numbers to fit your audience and fundraising expectations. Your organization may also choose to set a standard price structure for all campaigns.
Connect Your Campaign to the Organization
Next, choose "Fundraising", as your campaign type, and select that you wish to send your payout directly to a 501(c)3 of your choice.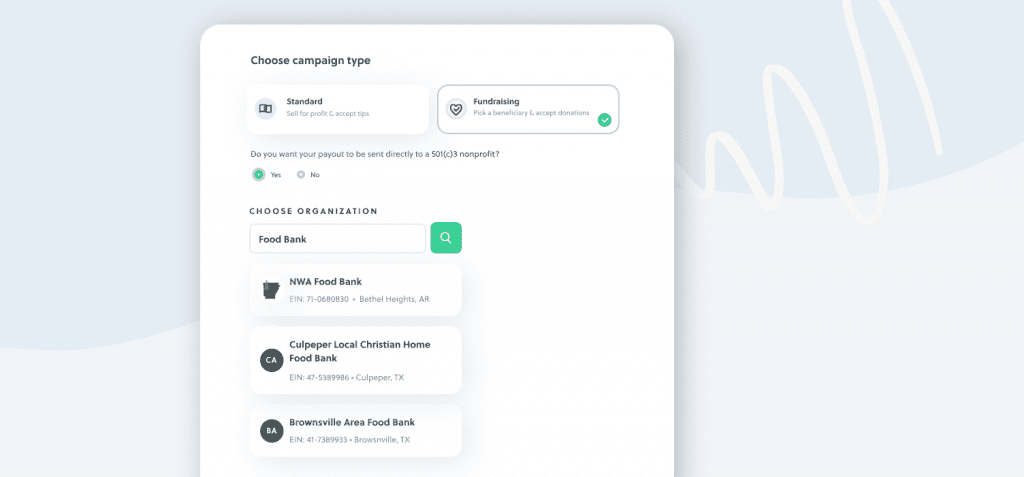 Then use the search bar to find and select the organization that you're raising money for. As long as the nonprofit can be found on Charity Navigator, you will be able to find it in our search tool. You can search using the Nonprofit's name, or the EIN associated with the organization.
Customize Your Campaign Page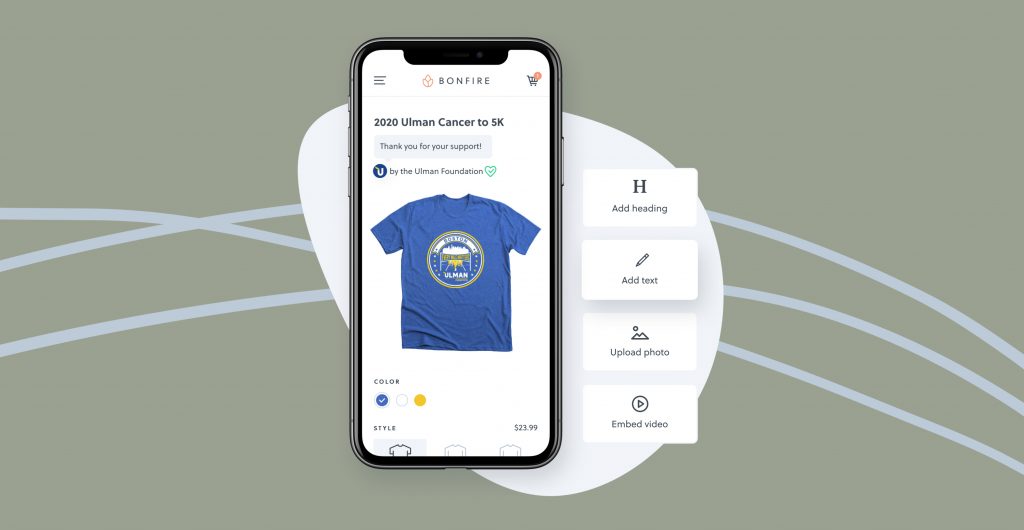 Now for the fun part – once your designs, product styles, and colors are all finalized, it's time to customize your campaign page. This is where you can tell your story about why you decided to participate in this fundraising campaign, and why the cause matters to you. You can also add photos and videos to the campaign page to enhance your story even more.
Launch Your Campaign
When your campaign page is complete, it's time to launch it and start promoting and selling shirts to your community. When the campaign ends, we ship all of the purchased products directly to your supporters. We will send 100% of the campaign proceeds directly to the organization.
Promoting Your Campaign
Now that you have launched your peer to peer fundraising campaign, it's time to start promoting it to your community. This section of the guide will help you successfully share your campaign with your supporters so you can reach your fundraising goals with ease.
TIP: If you plan on running your campaigns for multiple batches, repeat this promotional check for each batch and feel free to get creative as you find new ways to promote your fundraiser to your community.
Before You Launch
Set yourself up for success by preparing a plan before hitting "launch":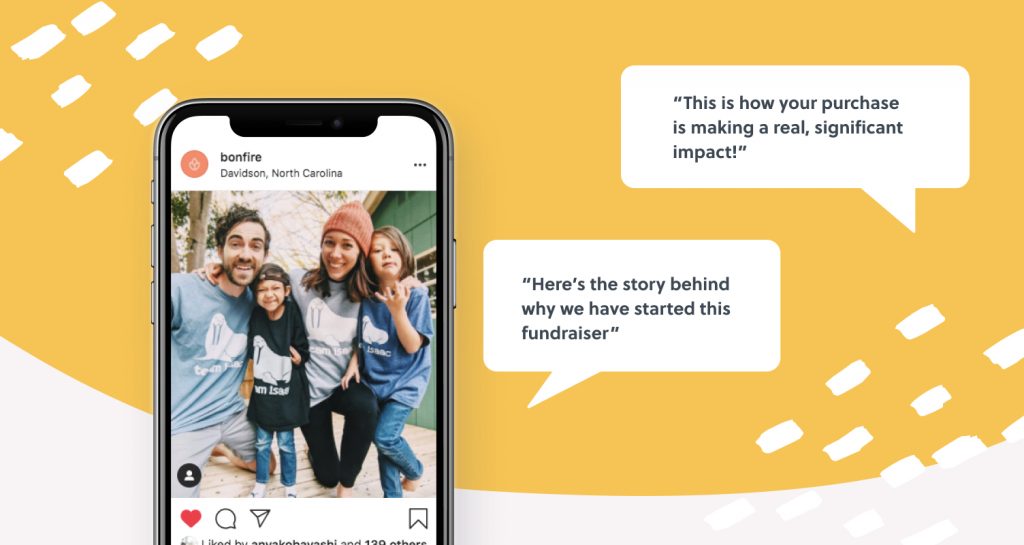 When You Launch
Once your fundraising campaign has launched, take some time to create a promotional plan for the length of your campaign:
Mid Campaign
Keep your community engaged throughout the duration of your campaign by varying the content you share along the way.
Before Your Batch Closes
Make the most of the last days of your campaign – oftentimes these can be the largest sales days.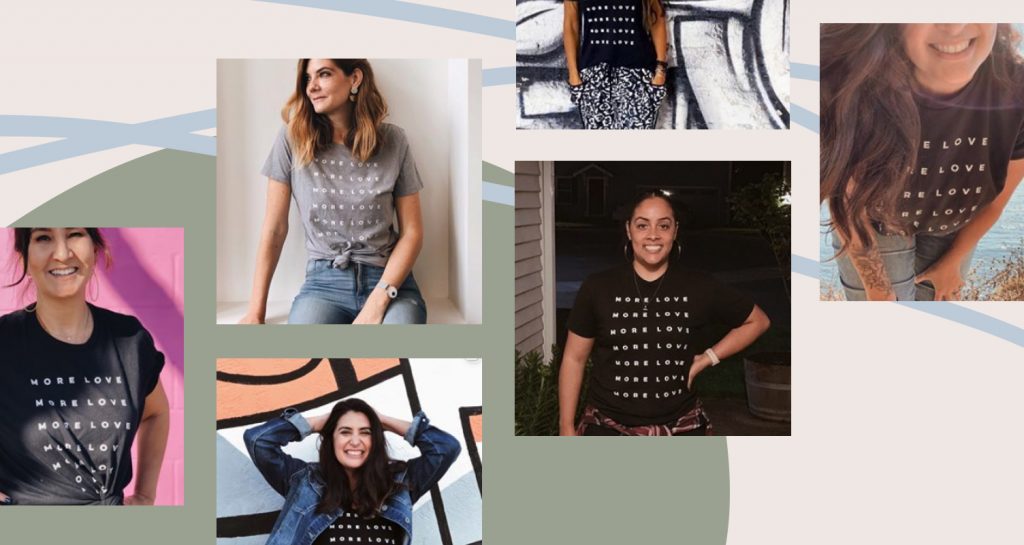 As Products Arrive
Once products start arriving, take advantage of the natural momentum it will cause!
Learn more about promoting your campaign
FAQs About Promoting Campaigns
Where should I share my campaign?

The most important part of your campaign is sharing it with your community! The friends and family in your circle are the ones who will become your biggest supporters. Share your story, mission, and campaign with them on Facebook and Instagram, through text and email, and in person when you see them. Wherever you have a presence, share about your campaign!
What should I say in my posts?

Use an attention-grabbing introduction, especially when you are introducing your campaign on the first day.
Tell the story of why you've decided to fundraise for this organization. What is the personal connection you have to it? Capture the emotions of your community by telling them your story.
Emphasize the short-term nature of the campaign by using bold phrases such as "Limited run", "Don't miss out" and "Available for a limited time".
Whenever you're talking about your Bonfire campaign, always include an image of the shirt in your post and your campaign URL so people can easily click to purchase a shirt.
When should I post?

Space out your posts over the life of your campaign, with an emphasis on the beginning and end of your campaign. And remember, you don't have to post every single day. Here's an example of a 5-post plan, which works well for a 10-14 day campaign:

Launch Day: Introduce the campaign to your community and explain your personal connection to the organization you are fundraising for. Be sure to include those pictures you snapped in your shirt!
Day 3: As you promote your Bonfire campaign, get creative and switch up where and how you are sharing your campaign. Try something like a Facebook Live or Instagram Stories to talk to your community about the cause and your fundraising goals.
Day 6: Post an update on your campaign status, where you stand with your fundraising goal! Remind your community why you are fundraising and what this support means
2 Days Left: Time is running out. Let people know how close you are to hitting campaign-related goals, and remind them that time is winding down for them to get their shirt. Show gratitude for the support your community has shown so far.
Last Call: Make the most of the last day of your campaign. Oftentimes this is the largest sales day for campaigns and a chance for you to maximize fundraising. Emphasize that this is the last chance to get a shirt if you don't plan on relaunching and thank them again!
Tips for promoting on Facebook

Facebook is the #1 way people find Bonfire campaigns on social media.
Make sure you use Facebook posts, and that the Audience Selector is set to Public or Friends so your posts can be shared by your friends and family.
On your initial posts, tag your closest and most active supporters and ask them to share your post. This helps the word get out, and also helps the Facebook algorithm know your post is important.
Take advantage of Facebook Stories! Stories are a great way to highlight your campaign, and since they are at the top of the Facebook News Feed, they will reach your audience faster.
Use Facebook Live to talk more thoroughly about your fundraiser, the cause you are supporting, and the progress you've made toward your goal.
Tips for promoting on Instagram

Make the URL Clickable. Put the URL to your campaign in your Instagram profile so that people can easily click through to purchase a shirt.
Minimize linking. If you typically use tools like Linktree, replace that link with the Bonfire campaign link for the life of your campaign. When you are selling shirts, you want to minimize the effort it takes for someone to get to the campaign page to checkout, and Linktree adds a barrier to your potential buyers.
Change up the Visuals. Using engaging visuals to promote your Bonfire Campaign is most important when Instagram is your most popular channel. Make sure you have a collection of awesome Instagram-worthy photos of your shirt and vary the style of the photos so that your community doesn't get bored.
Take advantage of Instagram Stories. Because of Instagram's new algorithms, not everyone will see your main post about your campaign. Instagram stories are a great way to break through the noise of an Instagram feed.