All too often, the planning and execution of a fundraising event become so overwhelming that photography and videography fall by the wayside. It's easy to see why many event organizers miss the boat on making photography plans – these details don't help the event actually happen. Why waste resources on photography when there are far more important matters needing attention?

Peer-to-Peer Events
Enhance your organization's events by empowering your community to launch apparel-based fundraisers on your behalf. Learn More
However, just like the funds you'll raise during your event, all the special little moments that happen during your event are the fruits of your hard labor. After the event, the photos you take will prove an invaluable tool with which to engage your supporters on social media. Down the road, your photos will provide much-needed content for newsletters, email blasts, annual reports, and blog posts. They'll even help you promote future events as you elicit fond memories from past supporters and pique the interest of new ones. Investing just a small amount of resources into event photography will pay dividends in the end – don't put it on the back burner as deadlines near! Make the most of your event with killer photos and video by following these six tips.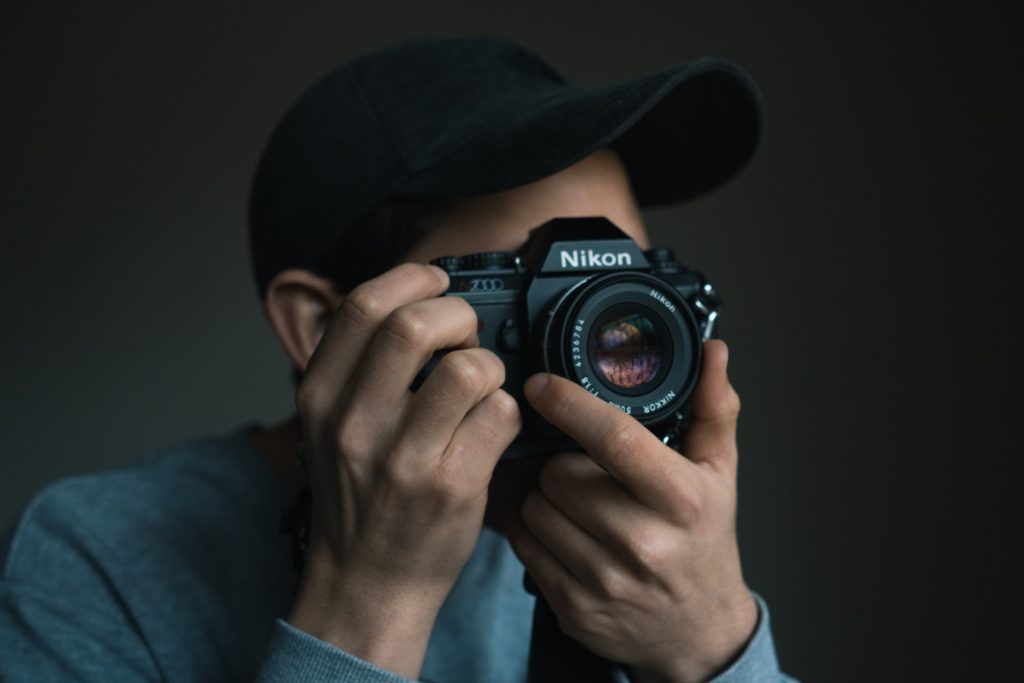 1. Pick a Great Photographer
The first step is coming to terms with the fact that you simply don't have time to run around taking pictures during the event. And while your other event organizers might have a moment to snap a few shots here and there, the best solution is to pick one person whose sole responsibility will be to capture the event on camera.
If you don't have the budget to hire a professional photographer, don't be discouraged! Take a moment to think through your supporters, volunteers, friends, and even family members. Chances are, one of them fancies themselves a shutterbug.
But remember: it's imperative that your photographer is comfortable interacting with event attendees. Don't choose someone who needs their hand held – meekness can easily get in the way of organizing group photos and corralling VIPs. Instead of wasting time working up the courage, your photographer must be outgoing enough to walk up to strangers, introduce themselves, and begin snapping shots.
Sniff out the amateur photographer in your midst, or, make photography a priority and hire a professional photographer. If you do choose to hire a photographer, you'll get the added benefit of knowing they're experienced, understand how to interact comfortably with attendees, and will capture those money-making shots.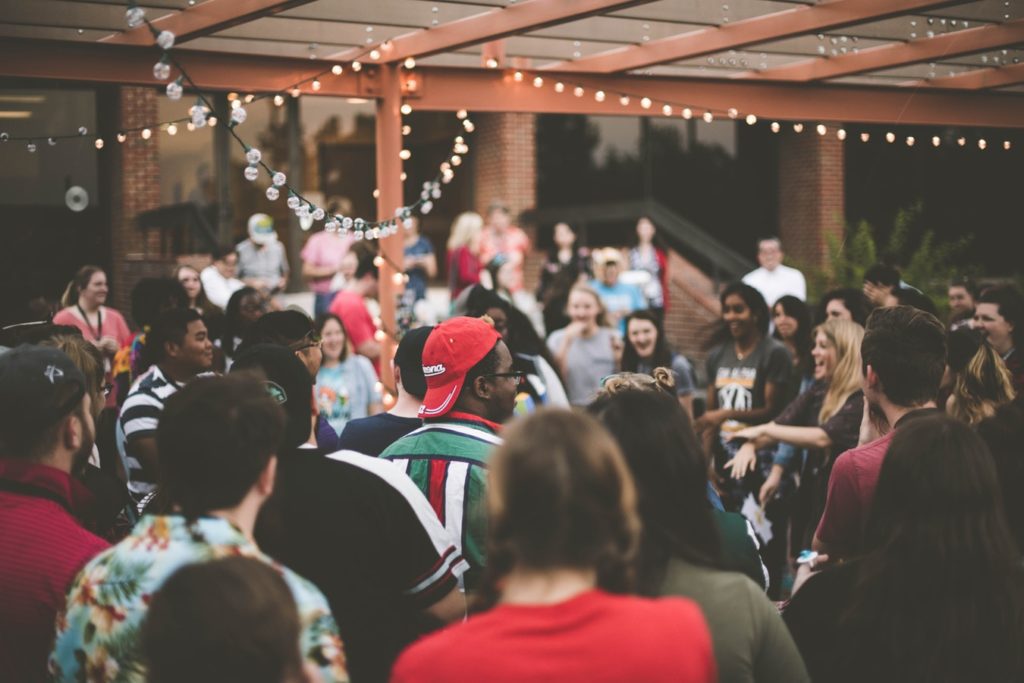 2. Assemble a Shot List
While you'll want most of your event photos to look as organic as possible, some moments are best engineered prior to the event. Creating a detailed shot list provides direction for your photographer, allowing them to easily herd the right people together for those must-have photos.
Your shot list should be comprised of the names, titles, and headshots of event VIPs. Find these folks on Linkedin or Facebook, and attach photos of their faces to their names in a document so that your photographer need only scan the room to identify the big dogs. Be sure to note the various combinations of VIPs that absolutely must be seen together, so that you can take care of the other things you need to manage during the event instead of following around the photographer with instructions.
Finally, try to brainstorm unique photo opportunities at the event. If there's a ribbon-cutting ceremony, who should be standing beside the person wielding the oversized scissors? If someone's being presented with an award, who should be seen congratulating the honoree in her moment of glory? Creating a detailed itinerary of photo opportunities ensures that you get photos of all the moments you want to be captured.
If you've raised funds using Bonfire prior to the event, all those matching t-shirts can make for a striking picture – be sure to grab a group photo of everyone wearing their coordinated attire. (Oh yeah, and send us a copy. We love to see how you #WearBonfire!)
3. Get Candid Shots
Candid photography often yields the most unique and genuine shots. A roll comprised of folks saying "cheese" to a lens will feel repetitive and boring. While posed photos are easy to take and great to have, they often fail to capture the feel of the event itself. If the lighting is good and the camera is set properly, your photographer can turn off that disruptive flash and meander around your function, capturing those elusive moments without making his subjects overly conscious of the camera's presence.
If done well, they'll photograph genuine, meaningful expressions – you'll see the faces of an audience enraptured by a powerful speaker and the creases around someone's eyes as they laugh at a joke. Later on, these sorts of images will help you tell a better story as your audience identifies with the human emotions you managed to capture on camera.

4. Shoot Great Video
In the age of smartphones, everyone has the ability to whip out their device to capture a memorable moment on video. While smartphones have made us all amateur videographers, they've also yielded an onslaught of poorly shot, horribly edited, unusable footage. If you decide to capture part of your event on video, be sure to do it right.
If your videographer is using a smartphone, make absolutely sure that they know to hold their phone sideways. We've all seen those tall, skinny videos that are the result of holding a phone vertically. This all-too-common atrocity is committed because we naturally want to hold our phones in this position. Also, particular shots tempt us to frame them vertically, similarly to how we might snap a photograph. However, when you're you're rewatching the clip on a larger screen after the event, you'll have instant regrets. Simply put, vertical video footage won't be usable later other than to rewatch casually on a phone.
That said, there are many times when still images simply won't do. Does your event include a live performance – perhaps dance or music? Will there be a spectacle of some sort like a charity dunk tank? Will a rousing speech be delivered by a particularly talented speaker? Carefully select a moment suited to video and start rolling!
Finally, take some time after the event to edit the video into something watchable. Stabilize any shaky video, add music and captions if appropriate, cut out any boring bits – in short, keep your audience interested.
5. Take Social Media by Storm
Your event has concluded successfully, and you're now sitting on a huge pile of great photos and videos. Mission accomplished, right? Au Contraire! Now is the time to engage all your event attendees, supporters and volunteers on social media. Go through your photos and pick out the best ones to share with your community.
The number of photos you'll upload to Facebook or Instagram will obviously depend on how many you've taken, but be sure to cut out the fat as much as possible. No one wants to browse through 50 similar shots of the same folks milling around. Instead, just select the best ones. Also, don't use all the best photos in one post. Plan your content in a way that will allow you to use these photos all year long.
Make sure to tag as many folks as you can. This might require a bit of research to match names with faces and to figure out who is on which social media platform. However, it's well worth it to form new connections with your supporters and to increase your social media presence. Finally, be sure to write some witty captions that provide context. This way, you'll be sure to kindle a discussion in the comments section and keep the album at the top of everyone's news feed.
And if you find yourself sharing a photo of your peeps sporting Bonfire shirts, be sure to mention us @bonfire – you'll make our day!

6. Save Your Photos for Later
Down the road, you'll find countless opportunities to use your treasure trove of images. Do yourself a favor and back up those high-resolution files somewhere safe – don't keep them on the camera card, and don't regard your Facebook album as the definitive copy. Facebook will permanently lower the quality of your photos by compressing them to lower their file size.
But what opportunities might present themselves down the road? If you raised money using Bonfire, photos of your community in their t-shirts will prove a crucial tool to drive future sales. Nobody wants to feel left out, and when you post that group shot of everyone in their matching t-shirts, you'll appeal to those who didn't purchase last time around. Be sure to add these photos to your campaign profile and use them on social media when promoting your next round of shirts. If you're re-launching a campaign, just reach out to us, and we'll be happy to add your pics to your page.
Also, think of how you're engaging your supporters through written communication. Like it or not, many people won't take the time to read through a lengthy text-only email blast, blog post or newsletter article. Instead of letting their eyes glaze over, dazzle their senses with one of your colorful event photos. Engaged readers will be more likely to respond to your appeals for donations or calls for volunteers. If you're a nonprofit of any size, use the photos to spice up your annual report. You'll transform a blasé wall of text into a vibrant, dynamic story for your stakeholders.
Finally, if your event is an annual one, you'll soon find yourself once again appealing to prospective attendees. What better way is there to entice folks to attend than indisputable, photographic evidence that it'll be a blast? Include last year's photos in your invitations, and watch the RSVPs roll in.
We hope these tips help you make your next event even more successful.