Peer-to-peer fundraising is one of the most impactful strategies nonprofits can use to raise money and broaden their donor network. This social fundraising strategy allows your nonprofit to engage with existing supporters, reach new donors, and fundraise for your cause all at the same time. It's a great low-cost, low-effort, high-impact fundraising option that most nonprofits should consider.

What should your nonprofit think about when deciding whether peer-to-peer fundraising is right for you? If you're thinking of launching a Peer-to-Peer Event, it's important to ask yourself and the other leaders of your organization these questions to determine if this is a good fit for your community.
How Engaged is Your Donor Network?
The cornerstone of peer-to-peer fundraising events is your network of loyal donors. They are the ones you'll be asking to participate in your event – whether that's to lead a 5k race team, organize a table of participants for Bingo, or design and sell apparel that raises money for your organization.
A great way to think about the engagement level of your donors is to reflect back on past events. Is it challenging to find willing volunteers to help with setup, decorating, or running other fundraisers you've hosted? Or do you have a core group of passionate individuals who are ready to champion your cause to their own community?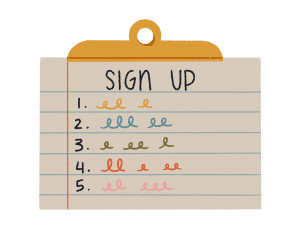 If getting a group of helpers for events always feels like pulling teeth, your organization may want to choose something other than peer-to-peer fundraising for your next event.
What is Your "Why" and How Can You Tie that into the Event?
In order to find participants in your peer-to-peer event, you have to have a compelling "why" behind your fundraiser. Why should your community participate in your p2p event? Why does this event matter? How will funds raised through this event contribute to the furthering of your mission? Once you've answered these questions, think about how you can integrate the "why" of your event into your fundraiser. Perhaps the cause of your organization can inform the type of fundraising event you host.
Here are some examples:
If you're fundraising to feed underserved communities, make your p2p event a bake-a-thon or cook-a-thon.
If your organization brings health and wellbeing assistance to people in need, perhaps you can host a fun run or 10k.
If your nonprofit's mission is to bring music education to kids, host a dance-a-thon or open mic night.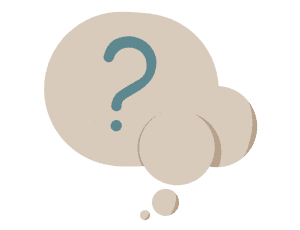 By connecting the type of event you host to your cause, it will help tell the story of your nonprofit, and give your donor community a better glimpse into the work you do.
Helpful Tip: A great way to tie your mission into your peer-to-peer event is to create a peer-to-peer t-shirt fundraiser with Bonfire. These campaigns can be a great pairing with any other peer-to-peer fundraiser you are hosting. Make the design of the shirt tell the story behind your nonprofit and serve as a souvenir of the event.
Who Can Be Your Starter Team?
If your nonprofit has never tried a peer-to-peer fundraising event before, you may want to consider forming a starter team of reliable, committed "Team Captains" who can help you build momentum in onboarding more participants in your event. These Team Captains can work with you and act as an advising committee as you build out your event. The best Peer-to-Peer Events we've seen on Bonfire have champion Team Captains who are passionate about the organization they are fundraising for, have a personal tie to the cause, and are excited to participate in the event by creating and fundraising with custom shirts.
By having a committed small group of Team Captains at the start of your planning process, you can ensure you'll have momentum for participation, and multiply the impact your organization can have when you reach the point of needing to recruit event participants.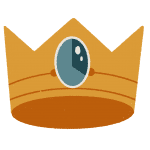 Does Your Nonprofit Have the Bandwidth to Make this Fundraiser a Success?
If your organization is like a lot of nonprofits, your team is small-but-mighty, with team members wearing many hats to keep your organization running smoothly. Whether your "Marketing Department" is one person or ten, you'll need to determine who is able to spearhead this initiative within the organization and ensure that the event is marketed well.
It's important to know what is needed from your organization in order for your peer-to-peer fundraising efforts to be successful. This is why we've put together some helpful tips on how to recruit participants in a Peer-to-Peer Event. This checklist will give you a good idea of how much is needed from your team members in order to assess your bandwidth.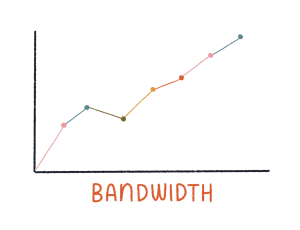 What Type of Peer-to-Peer Event Will You Run?
If you've gotten this far and believe that peer-to-peer fundraising is right for you, it's time to start thinking about the type of event you want to run, and what tools or software can help make running your event as easy as possible for both your organization and your Team Captains.
With Bonfire, you can run a standalone peer-to-peer t-shirt fundraising event, or add on your t-shirt fundraiser to another event idea, such as a memorial walk, or a walkathon. Your Team Captains can launch apparel fundraisers with designs customized for their team. They promote their shirt campaigns to their community, and your org gets 100% of the proceeds.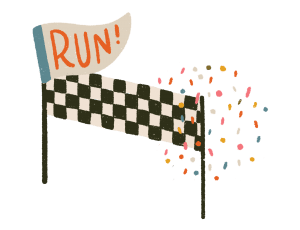 Helpful Tip: If you use another peer-to-peer fundraising software such as Classy or NeonOne, you can use our fundraising integrations to sync all of your funds raised on Bonfire over to those other tools.
---
If you have an engaged and committed community, and the drive to make it successful, Peer-to-Peer Events have the potential to make a huge impact on your nonprofit's fundraising goals. Learn how your organization can start utilizing peer-to-peer apparel fundraising below or watch our free demo to see it in action!