Welcome to Bonfire – we're so glad you're here! If you've made an account with us, you're likely interested in creating a campaign to design and sell merch for your community. Our apparel-based campaigns are user-friendly, risk-free, and provide you with access to the highest quality custom products.
We've always loved being able to help our customers create campaigns that inspire and empower their communities. Selling apparel might be a new thing for you, but don't you worry – we've been doing this for a long time and we're here to assist you every step of the way. Over the years we've collected tips, tricks, and bits of wisdom on how to run a successful campaign, and we are happy to share those with you here. 
In this chapter of our Seller Guide, we'll walk you through the campaign process, from start to finish, and make you feel like the pro we know you are! 
Determine Your Goals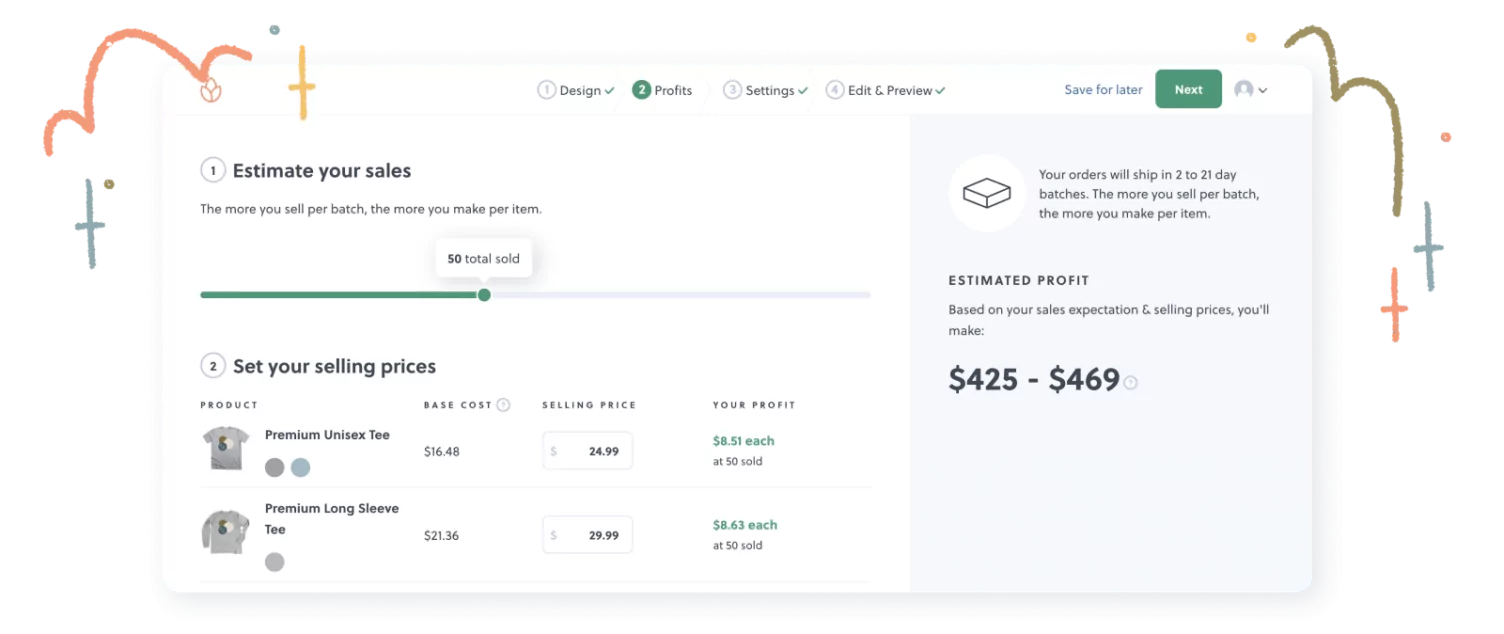 When planning for your campaign, the very first thing you'll want to do is decide what your overall goals are.
If you're creating a campaign to fundraise for a personal cause, or a specific nonprofit, your goal could be raising a specific dollar amount, or reaching a wider audience to spread awareness about a cause you're passionate about. If you're creating a for-profit campaign, your goal could be to build brand awareness or supplement your income.
It's important to clearly define what success looks like for your campaign. If you are working with a team, make sure you are all aligned on your vision of success. 
Knowing your campaign goals from the beginning will help you move forward with confidence as you make the rest of your campaign choices. 
Customize Campaign Logistics
Now that you've determined your goals, next up is customizing the logistics for your campaign to meet your needs, as well as the needs of your buyers.
Decide How Orders Will Be Sent Out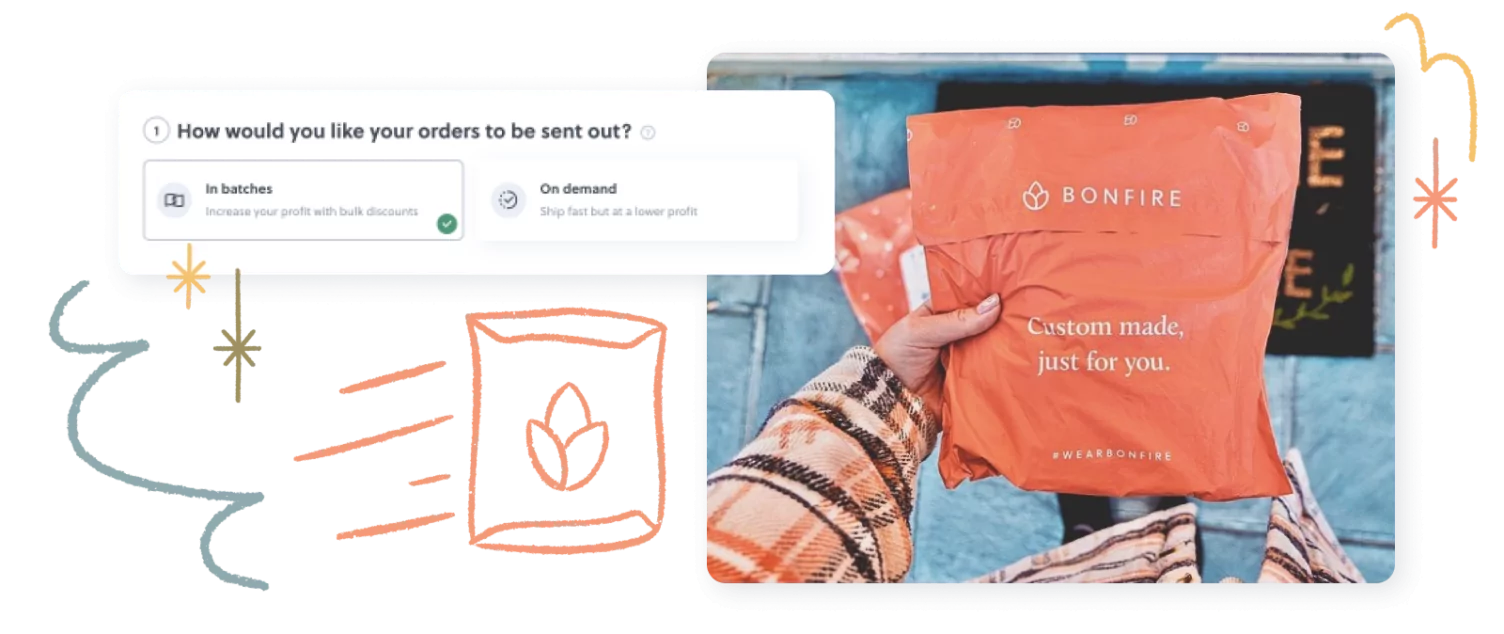 On Bonfire, there are a few different options to consider when it comes to deciding how your orders will be sent out. Choose the print option that works best for you, and don't stress, Bonfire takes care of all payment processing, order fulfillment, and customer service for you. 
Batch Campaigns – Setting your campaign to print in batches allows orders to be collected over a duration of time and then printed and shipped all at once when the batch ends. The batch length is determined by you when setting up your campaign, and can last anywhere from 2-21 days. Printing in batches helps to increase your profit by taking advantage of bulk discounts.
Print On Demand Campaigns – Setting your campaign to print on demand allows orders to be processed individually as they are received. While this way of printing does come with a small cut to overall profits, it ensures a quicker turnaround and delivery for your buyers.
Decide the Length of Your Campaign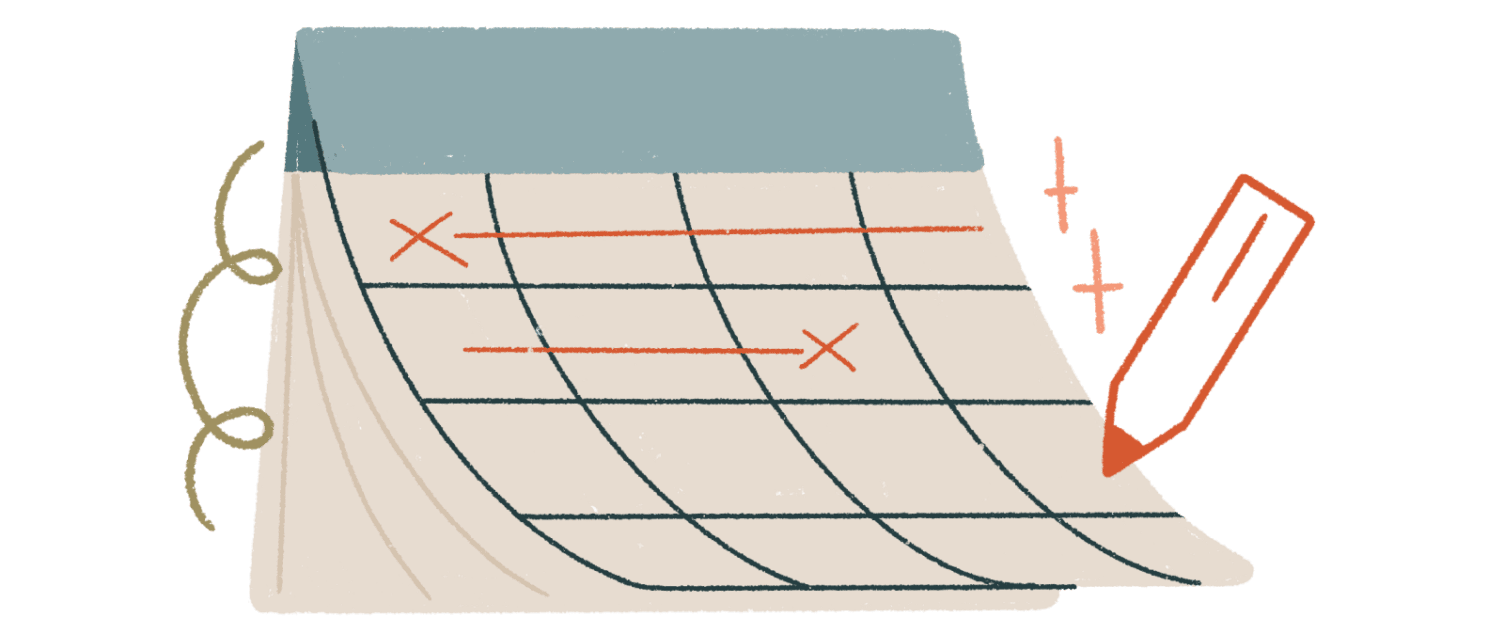 You can set the length of your campaign to maximize your benefits and help you reach your goals.
Set Your Campaign to Renew Automatically With Smart Launch – If you're selling custom merch to your community and/or fan base to create brand recognition, you might want to consider enabling Smart Launch for your campaign. When Smart Launch is turned on, your campaign will relaunch automatically every time someone places an order. You can toggle Smart Launch on or off for individual campaigns in your Dashboard.
Set an End Date for Your Campaign – For certain types of campaigns, it's helpful to have an official end date. If you're creating a campaign to sell products for a specific event or date, you'll want to make sure all your buyers receive their items in time. To guarantee timely delivery, set your campaign to end 15 business days before the event.
If you are hosting a fundraiser, and your main goal is to maximize the amount of funds you're able to raise, you might benefit from shortening the length of time your products are available in order to keep momentum hot. Limited availability encourages your buyers to act fast before they miss their chance. We've found that a batch length of a total of 7-10 days works well for this type of campaign.
There are many things to consider when finalizing the logistics of your campaign. What's your objective for selling merch? How much time do you have? How long do you want your products to be available? Etc. Take time to think these things through and remember we are always here to provide you with specific guidance based on your personal goals and vision for your campaign.
Clarify Your Brand Identity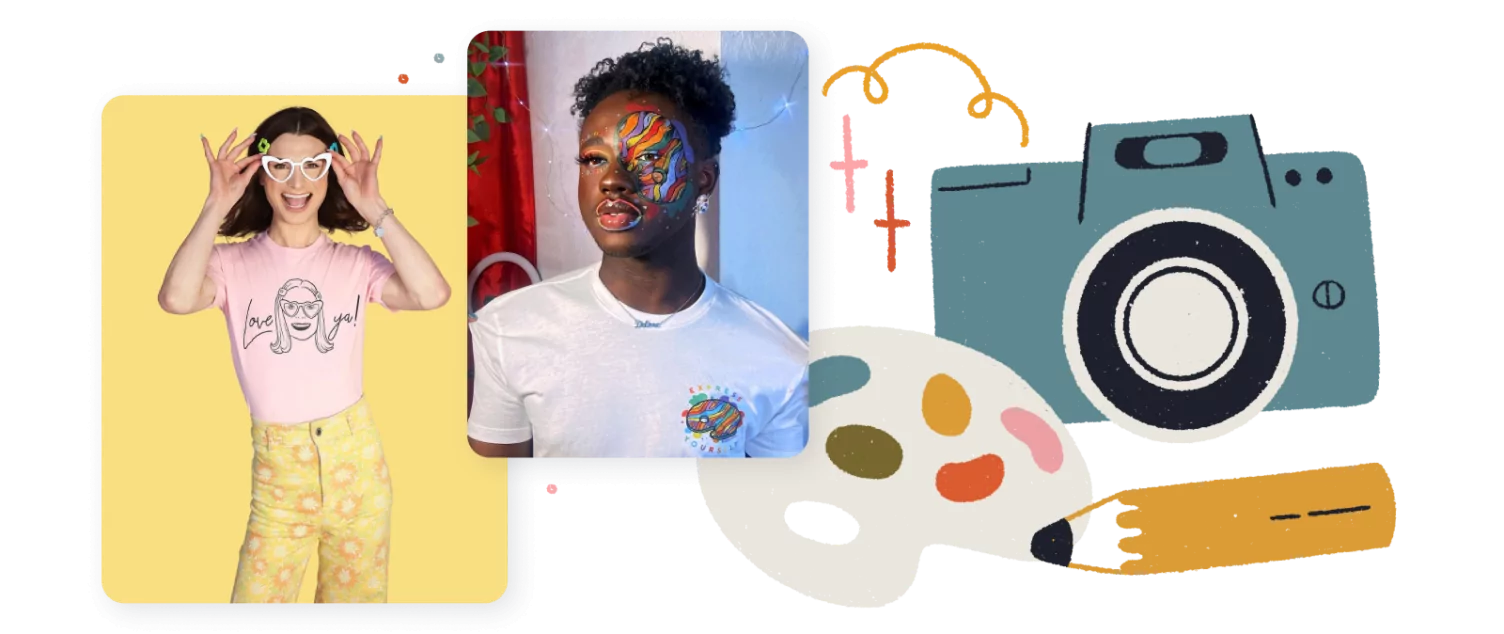 Now that you've put in the work deciding important logistical details for your campaign, it's time to shift to the very beginning of the design process and spend some time clarifying your brand identity. 
What exactly is brand identity? Brand identity is all the visual elements of a brand, such as color, design, and logo.
Do you have a recognizable brand identity? If you've been marketing yourself for a while now, you most likely do, but if you're just starting out, you might still be developing your brand identity. Either way, it's valuable to spend time thinking about what makes your brand unique. This will help you clarify your vision and overall aesthetic, and make sure you're set to design merch that accurately reflects your brand.
Get to Know Your Audience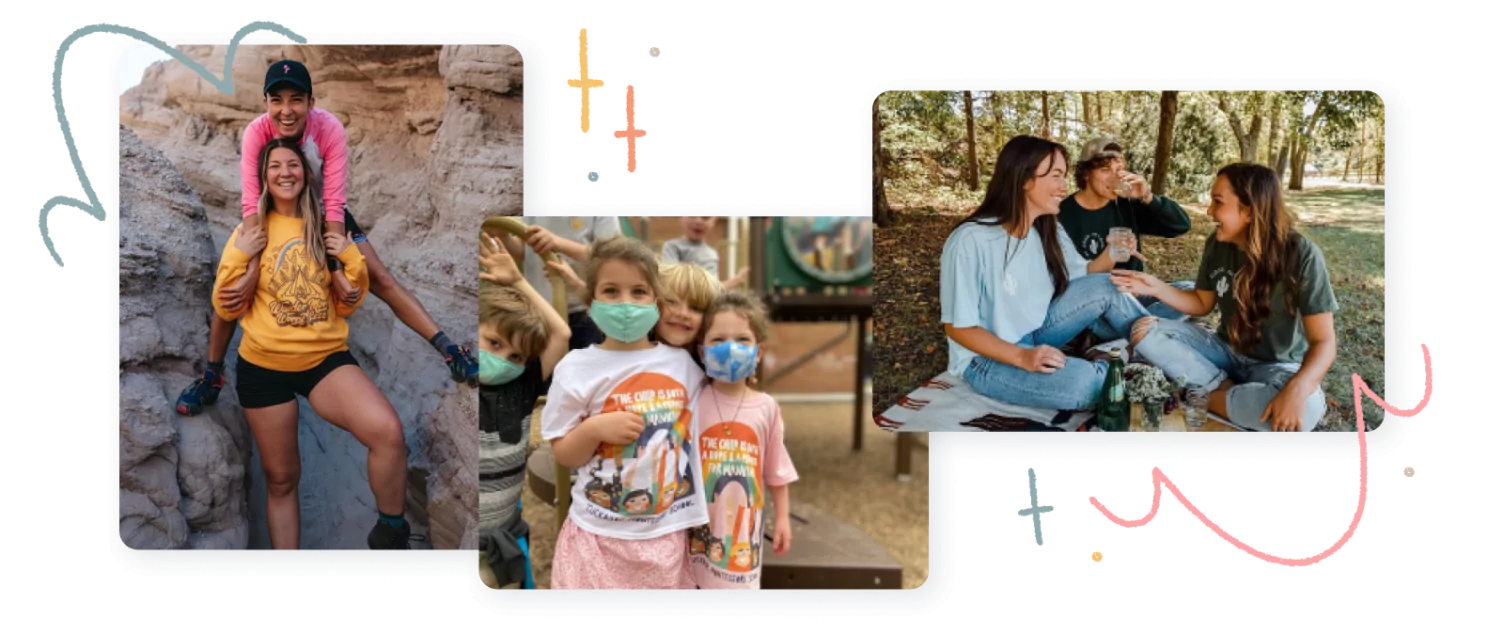 Next, it's time to focus on the people you're making your merch for – your audience! Your audience consists of your followers, fans, supporters, or customers. Take some time to reflect on who your audience is, what you have in common with them, and what brings you together. Even if you feel as though you have a pretty good understanding of your audience, making merch that they will truly love requires digging a little deeper into what matters to them and what they want. 
Learning as much as you can about your audience will give you the tools you need to communicate and connect with them in the best ways possible. You'll be able to inspire and motivate them to rally behind your cause, support your fundraiser, and purchase your products. 
How Does Your Audience Engage With You?
It's good to determine how your audience will receive updates and information about your campaign. 
How does your audience typically engage with you? Do they visit your brick-and-mortar store? Do they predominantly reach you online? Do you send out email newsletters or post on social media daily? The answers to these questions will help you out when you start planning your promotional calendar. Always remember that getting the word out about your campaign, and keeping your audience excited and informed, are just as important as creating a well designed t-shirt. 
Who Are the Core Members of Your Community?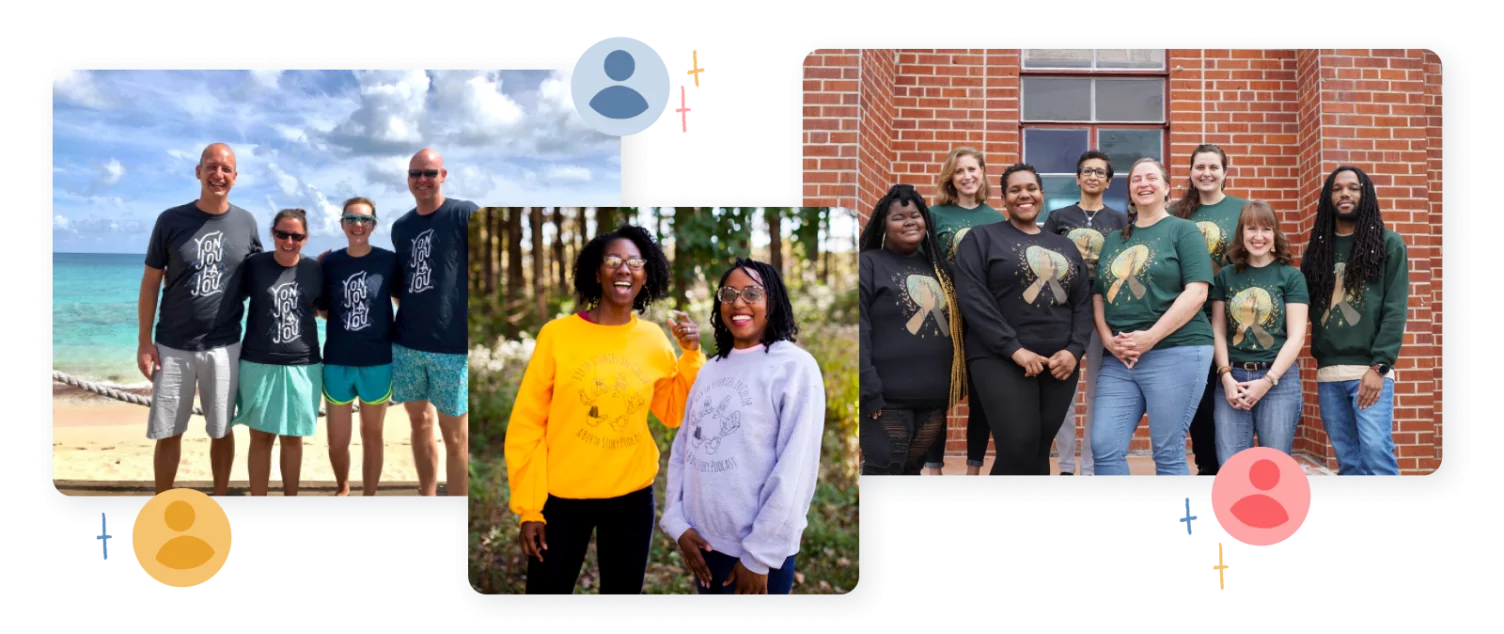 When you think about your audience, who would you say are the core members of your community? The core members are the ones who are your biggest champions and cheerleaders. These are the people who will readily share your social media posts, buy the first products, and help you reach your goals. Be sure to loop these core members into your promotional plan from the very beginning so that they are on deck and ready to help you spread the word about your campaign when the time comes. 
Another great way to utilize this core group of fans is to get their input along the way. You could ask their thoughts on design decisions for your merch, what products they would like you to offer, promotional images, etc. It's always helpful to have people you trust to bounce ideas off of and give a second point of view. 
Create a Marketing Strategy
Determine what kind of marketing and promotional assets you to use to promote your campaign once its live. Go ahead and get those things ready as soon as possible so that you have them on hand when you launch. 
Here are a few marketing ideas that make a big impact:
Buy Your Merchandise Ahead of Time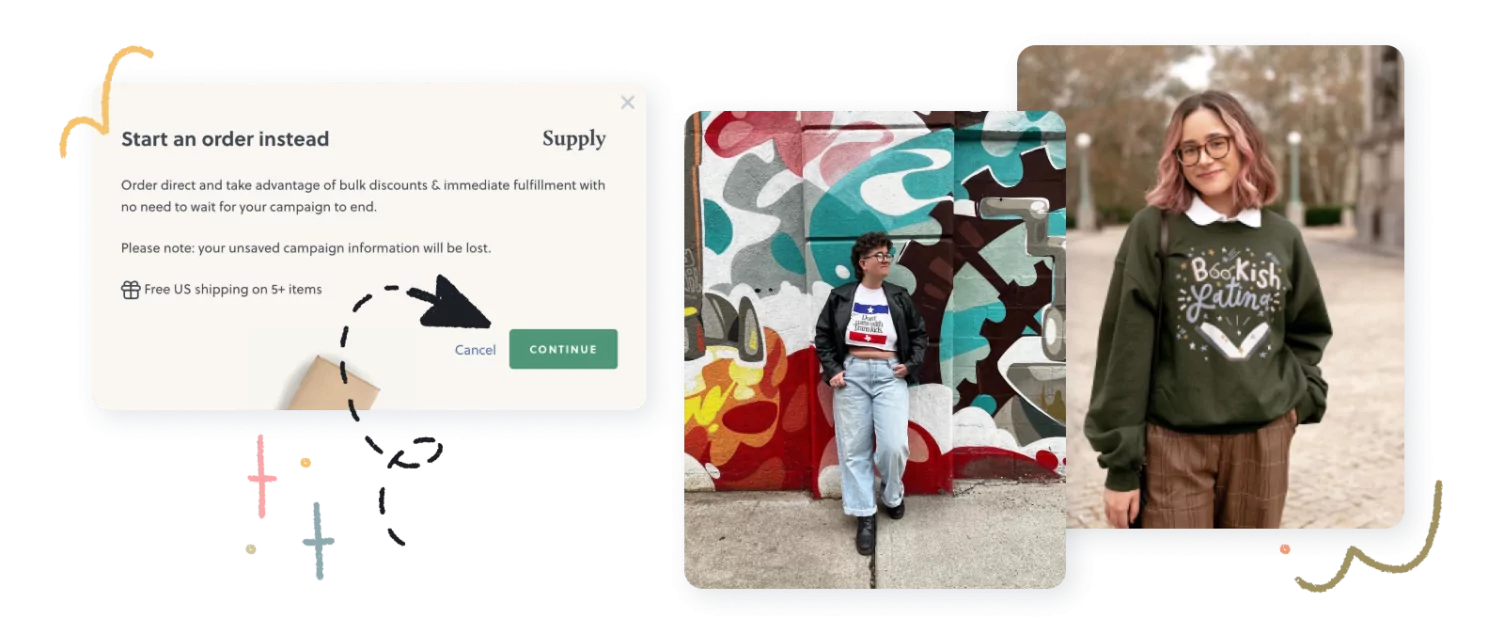 If you order some of your products ahead of your campaign, you can use them to create your promotional and marketing materials. It's also helpful to have some physically available so that members of your community can see what the items look like in real life. You can use Bonfire Supply to order your products at-cost and have them shipped directly to you.
Photograph Your Products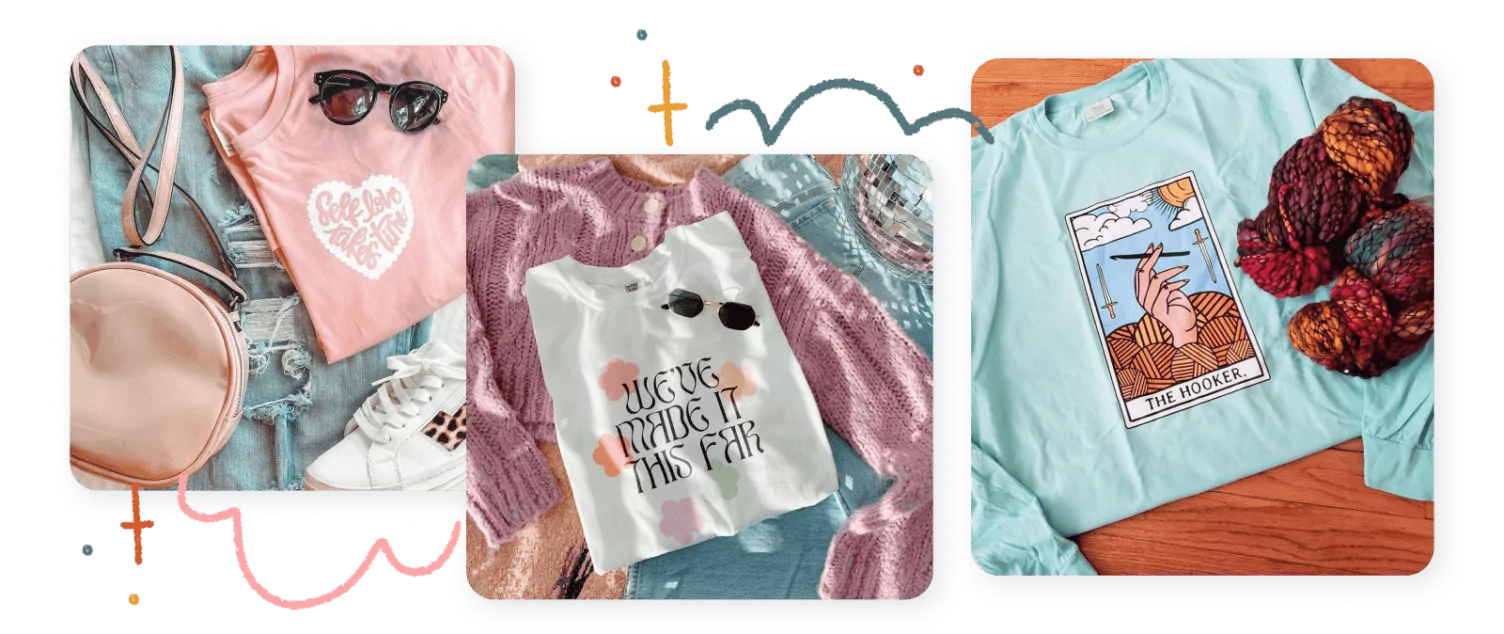 Be sure to take high-quality pictures of the merchandise you ordered. That way you'll have a wide array of images to use when sharing about your campaign to your community. 
Get a good mix of visuals. Photograph your merch being worn, laying flat, and get close-ups of the design. The more photos you have in your library, the easier it will be to create a full and diverse calendar of promotional materials. Get creative with your photoshoots! The possibilities are endless.
Gather Images of the Cause You're Raising Money for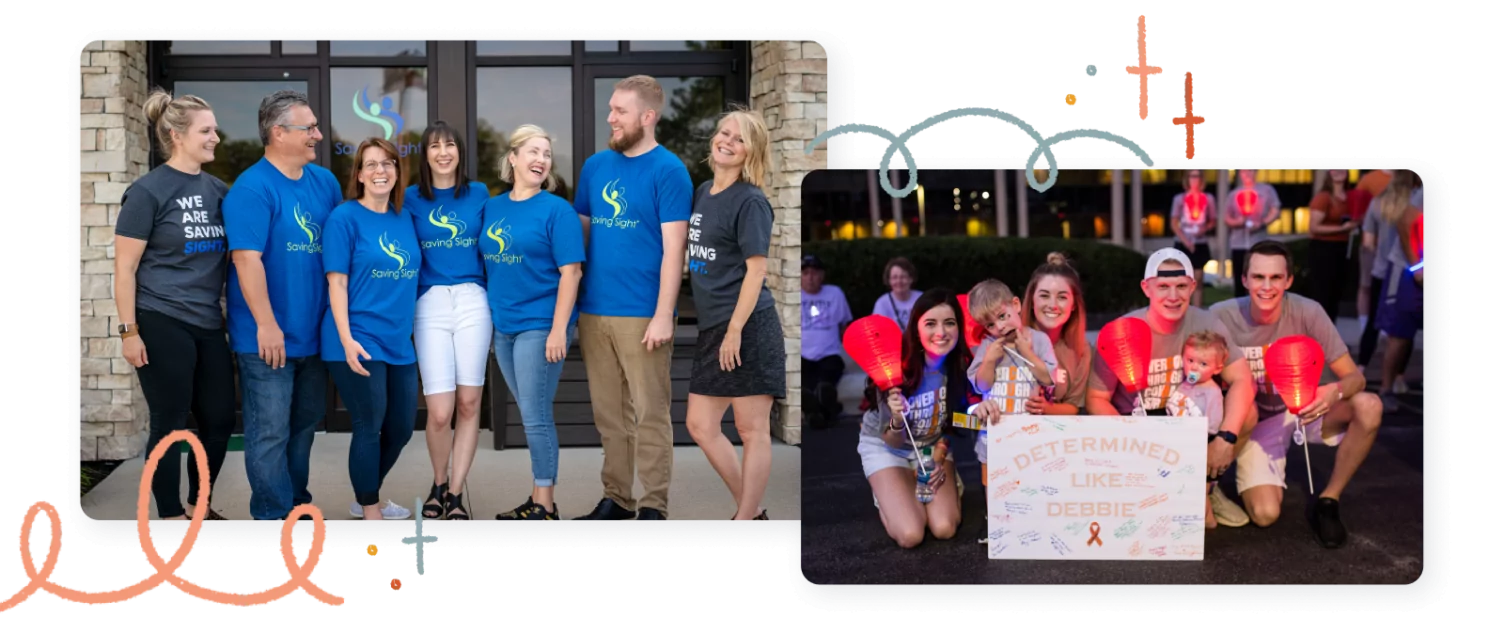 If you are fundraising for a specific nonprofit or cause, it's a great idea to use marketing materials that highlight those things throughout your campaign. Take photos of people working at the nonprofit wearing the merch. Make a video of someone in the shirt talking about the mission, vision, and goals of your campaign. Showcase the impact of your campaign so that your audience can follow along with your progress. Take advantage of this time at the beginning of your project to reach out to contacts that may be able to provide you with images or videos or volunteer to help you with them. 
---
The more groundwork you're able to lay out at the beginning of your campaign, the smoother the rest of your planning and execution will go. Trust us when we say that investing time now will help you out in the long run. Focus on your goals, listen to your audience, create realistic timelines, and remember to have a good time. Be proud of all the work you've done so far, you're doing a really great job putting your campaign together!
We'll see you in Chapter 2: Creating Your Products!