If you've signed up for Bonfire, you're likely checking out Bonfire Campaigns, our most popular way of creating shirts, totes, mugs, hats, and more for your community. With a Bonfire Campaign, you can design and sell your creations in a risk-free way. You don't have to buy any merchandise upfront, since Campaigns allow you to pre-sell your shirts. After each batch of your campaign ends, we then print and ship all merch directly to your buyers. Which means you can design products, while we take care of the rest.
Our #1 goal is to help all of our customers create awesome products that inspire their community. We know that selling apparel is likely a new thing for you, and we want to give you all the best tips we've learned over the years. In this Seller Guide, we will walk you through how to have the most successful campaign, from start to finish.
Determine Your Goal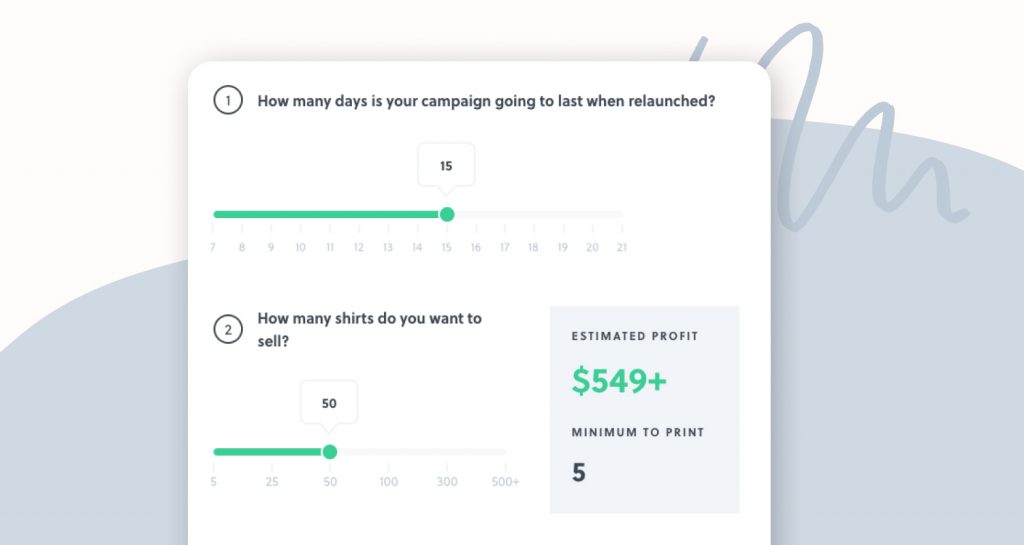 As you prepare for your Bonfire Campaign, the first thing you want to do is to clearly set your goals for the campaign. Here are two of the most common reasons people launch Bonfire campaigns:
You are fundraising for a specific cause, need, or nonprofit.
You are creating products to sell for profit.
If you are fundraising, your goal could be as simple as raising a specific dollar amount, or possibly raising awareness for the cause you care so much about.
If you are creating a campaign so you can easily sell your products for profit, your goal may be more about simply providing your product to your community or fan base or getting your name out there.
It's important to clearly define what success looks like for your campaign, and for that to be aligned with any other individuals who you may be working alongside in this endeavor. Knowing your specific campaign goal from the beginning will allow you to plan the rest of your campaign promotion plan. Take the time you need to define it, because it will help you as you move forward with the rest of your campaign choices.
Establish a Timeline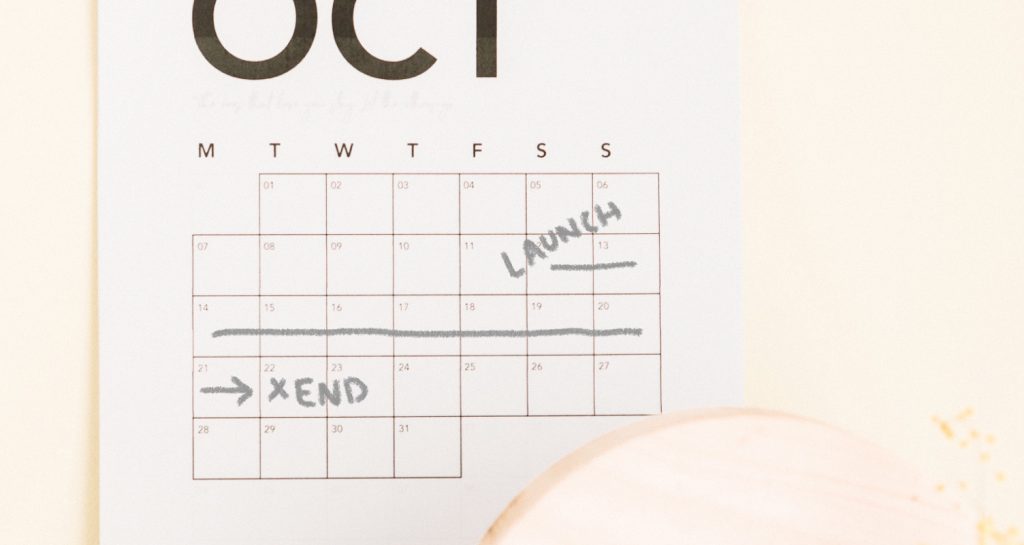 Depending on the goal you've set for your campaign, you will need to determine the timeline of your campaign and how many batches you plan to print. When you're setting up your campaign, you can select the length of your batches, anywhere from 5-21 days. Once a batch ends, you can choose to have the next batch start automatically so you never miss a sale, or you can have your campaign completely end at that point.
If you have created a campaign to sell products for a specific event or date, you may want to plan your batch dates to close once it would be too late for the orders to arrive in time. You would want your final batch to close 15 business days before the date of your event.
If you are hosting a fundraiser, and your main goal is maximizing funds raised, you likely want to keep momentum hot by shortening the length of time your products are available. This creates a feeling of scarcity with your buyers, and encourages them to act fast before they miss their chance. We find that a batch length of 7-10 days works well for this type of campaign.
There are many ways to think about the timeline of your campaign and how many batches to do. We are always here to provide specific guidance to you based on your personal goals and vision for your campaign.
Identify Your Community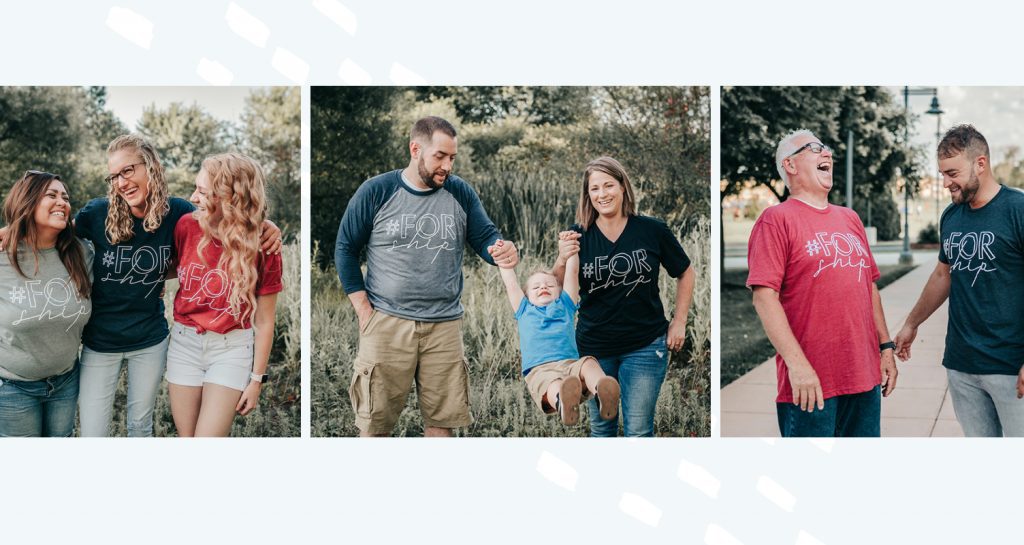 Bonfire has been helping people design and sell custom shirts for many years now, and the one thing we've found is the key to successful selling is community. The most successful campaigns on Bonfire were created by and for an established community. Whether it's a campaign for a small business, family in need, or group of friends who all love tacos, there is one uniting thing that this group of people is rallying around, and thus, they rally around the t-shirt campaign associated with that thing.
The key to successful selling on bonfire is creating a product for an established community that you are a part of, or are responsible for creating and maintaining. The people who are going to buy your products are other like-minded individuals who care about or participate in what you're making your products for. These buyers are your target audience.
You want your custom apparel to resonate with your target audience, because these are the people who will buy and share about your product.
4 Questions to Answer About Your Community
1. Who are they?
Start by taking some time to reflect on who your community is. What do you have in common? What is that one thing that unites them to you? Create a list or word map that starts to identify characteristics of them, what type of designs and merchandise options would interest them, and what you'll need to communicate to them in order to motivate them to buy your products, support your fundraiser, or get behind your cause.
2. What connects them to your campaign?
The only way you'll be able to reach your goals for your campaign is by getting the support of your community. So you need to make sure you understand the connection they have to your campaign so that you can speak to that connection as you promote your campaign. Are they equally invested in the cause you are fundraising for? Perhaps they are fans of your local business. Or maybe they are simply a supportive family member or friend. One of the things that will be important when you begin marketing the products you design is communicating your mission and getting your community bought into your campaign, especially if it is a fundraiser!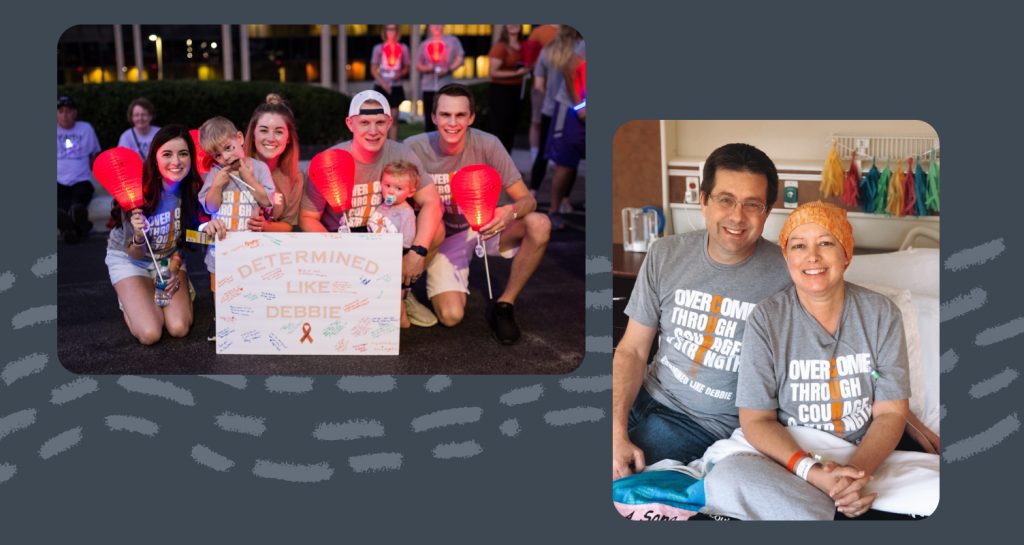 3. How do they engage with you?
When it's time to start promoting your campaign, it's going to be important to determine how your customers get updates and information from you. Are they visiting your brick-and-mortar store or office? If your community predominantly reaches you online, do you send out email newsletters, post on Instagram or your blog daily? The answers to these questions will help set you up for success when you have to start planning your promotion calendar, which we look at in Chapter 3. It may seem obvious, but getting the word out about your campaign is just as important as creating a well-designed t-shirt.
4. Who are the core members of your community? 
When you're ready to start promoting your campaign, it's a great idea to have a few core community members on your side and ready to be your biggest cheerleaders. These are the people who will readily share your social media posts, buy the first products, and champion your cause to help you reach your goals.
Another great way to utilize this core group of fans is to get their input on the designs of your products, chosen items to sell, promotional images, content plans, and more. It's always helpful to have a friendly person there to bounce ideas off of and give a second point of view.
Prepare Your Marketing Materials
Finally, determine what kind of marketing and promotional assets you want to have at the ready to promote your campaign once it's live. Here are a few things we know make a big impact:
Buy Your Merchandise Ahead of Time
If you order some of your products ahead of your campaign, you can use them to create your promotional and marketing materials. It's also helpful to have some on hand so that members of your community can see what the items look like in real life. You can use Bonfire Supply to order your products at-cost and have them shipped directly to you.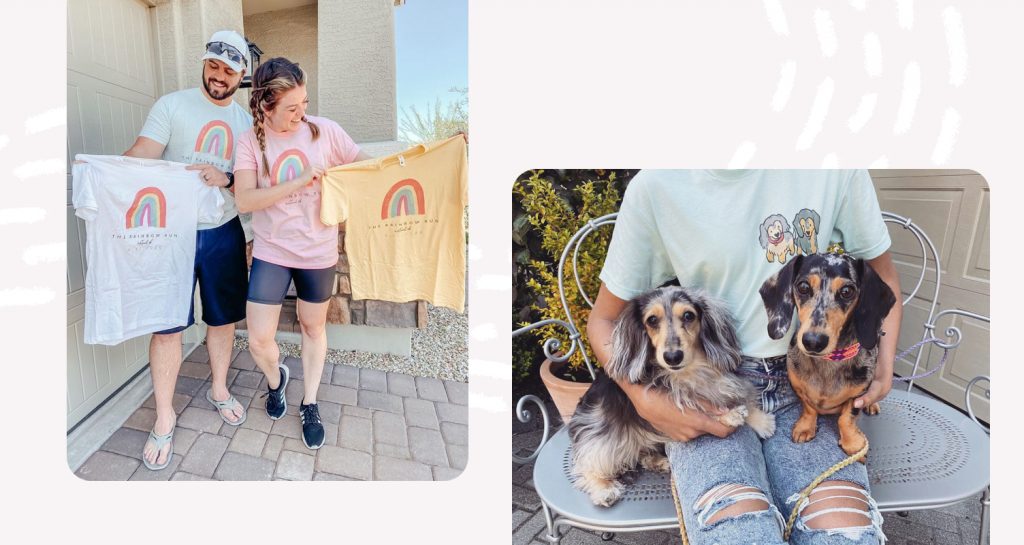 Photograph Your Products
Take pictures of the merchandise you ordered so you have a wide array of images to use when sharing about your campaign to your community. Get a good mix of visuals, so that you have photos of your merch being worn, laying flat, and close-ups of the design. The more photos you have in your library, the easier it will be to create a full and diverse calendar of promotional materials. You could even do a video of someone in the shirt talking about the mission, vision, and goals of your campaign. The possibilities are endless.
Gather Images of the Cause You're Raising Money for
If you are fundraising for a specific nonprofit, need, family, or cause, it's a great idea to use photos that show those things throughout and alongside the rest of your promotional images. Take this time at the beginning of the project to reach out to contacts that may be able to provide those images or videos for you.
---
The more you lay the groundwork and outline of what you want to get out of your campaign, the more effective and quickly the rest of your campaign planning will go. Investing time to really set out your campaign goals and timeline will help you when it's time to actually set up and launch your campaign!