This International Women's Day, we're sharing the stories of 12 incredible women and women's organizations who are changing the world. We're proud to say they're a part of the Bonfire community, and celebrate their diligence and vision to work towards a brighter future.
Free the Girls
Free the Girls collects new or gently used bras and then ships them internationally to organizations in Mozambique, El Salvador, and Costa Rica that are on the ground working with formerly trafficked women. These women use this inventory of bras to sell these bras in local markets and launch their business. This unique model provides a safe and sustainable living wage while they rebuild their lives. They created their Brave + Bold tees to help raise money to purchase more inventory for these survivors of sex trafficking.
Jolie Varela, Indigenous Women Hike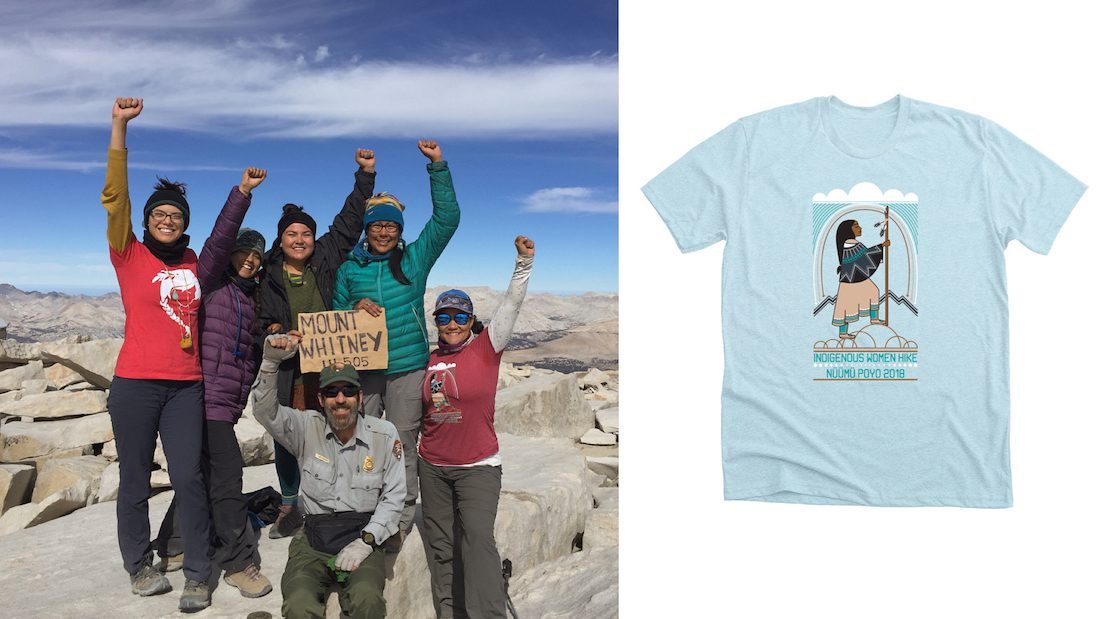 Jolie Varela is a citizen of the Nüümü and Yokut Nations. She was raised in Payahuunadü on the Bishop Indian Reservation. This area has terribly high rates of sexual abuse and suicide, and Jolie is a survivor. She started to connect to her homelands, using hiking as a channel, in her 20's. Hiking helped to heal her from the inside out, and now she has created Indigenous Women Hike to help other women connect to the land and heal, both mentally and spiritually, just like her. The t-shirts her community creates helps them remember the journeys they take together.
Kristina Filler, Hold Your Fire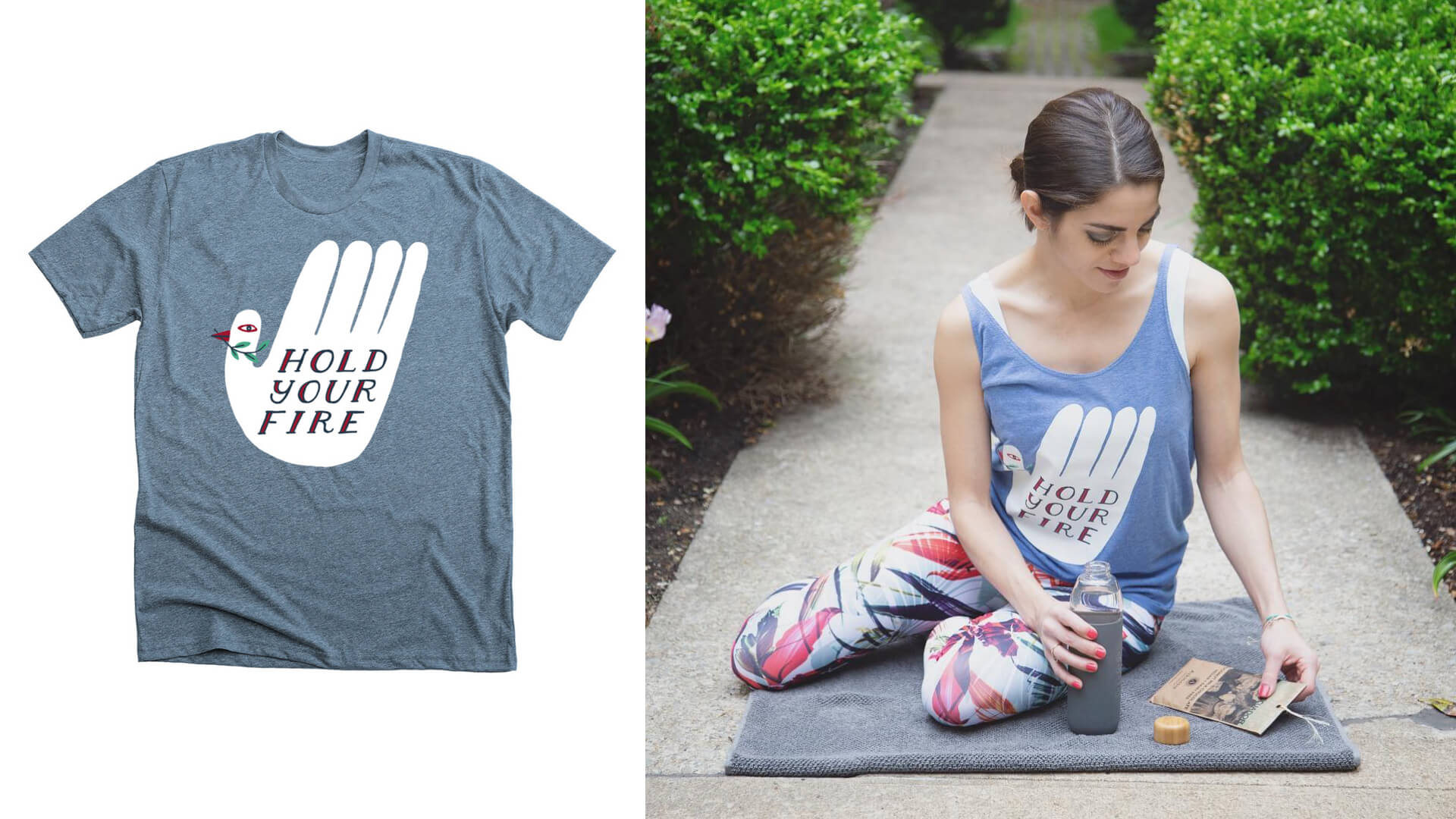 Kristina Filler lost her father to gun violence when she was 14. In the wake of the Parkland shooting and the March For Our Lives movement, she designed her Hold Your Fire shirt in the hopes of sharing a message of peace. She's spoken at rallies, hosted events, and even created a workout guide inspiring others to join her in her mission.
Gabby Frost, Buddy Project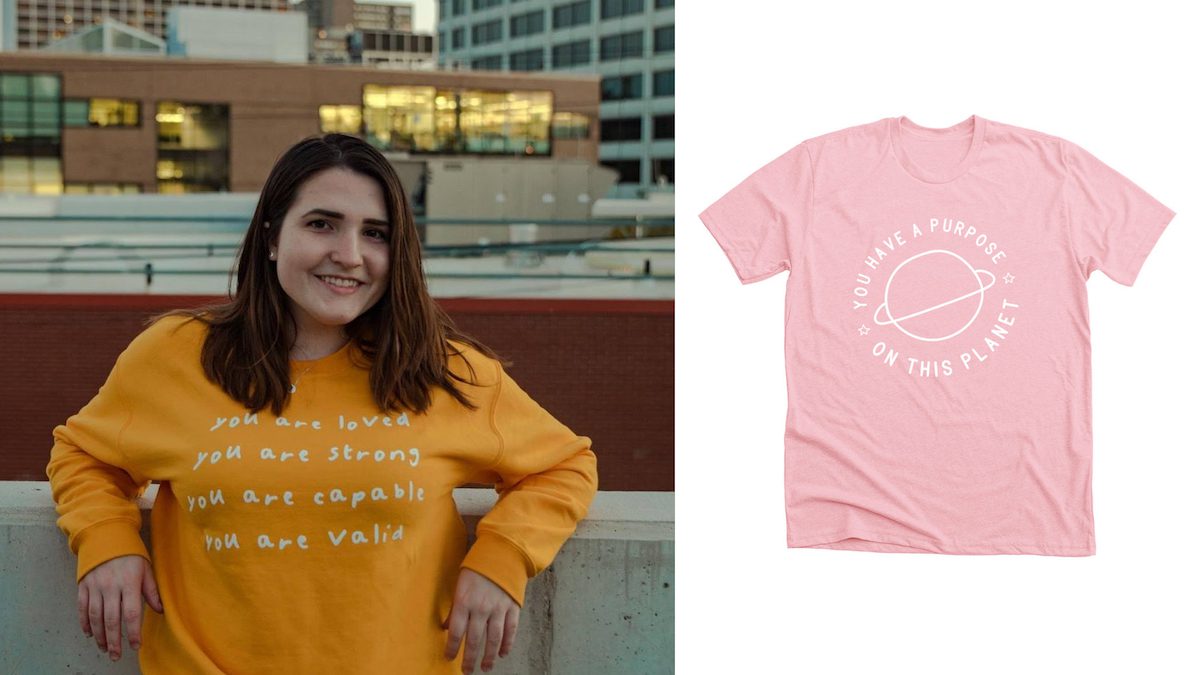 Gabby Frost created the Buddy Project in 2013 with the vision of preventing suicide by pairing people as buddies and raising awareness of mental health issues. They believe that no one deserves to feel alone and everyone deserves to have a supportive friend in their lives. Since the start of this project 6 years ago, over 220,000 people have signed up for a buddy. She's created a line of encouraging t-shirts with messages such as You have a purpose on this planet and Kindness Matters.
Alexandria Whitaker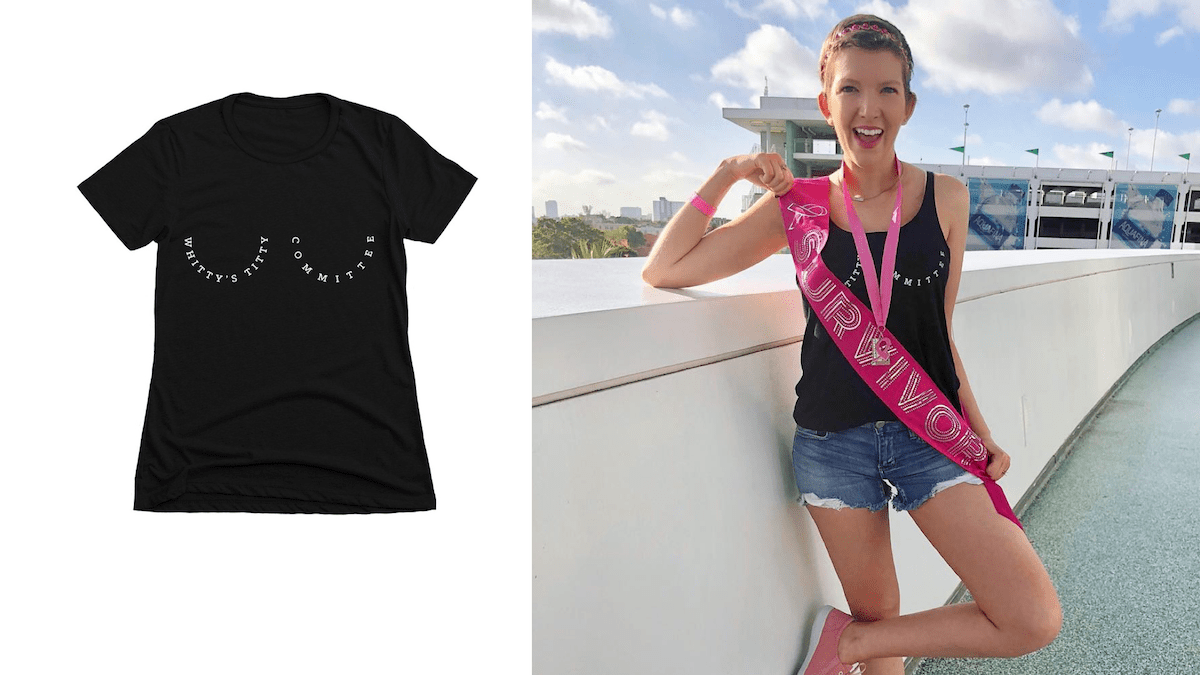 Alexandria Whitaker was diagnosed with breast cancer at the age of 24. In the midst of this diagnosis, instead of keeping this experience private, she chose to share her journey with the world. By being willing to talk about her experience, she's become a resource to other young women diagnosed with breast cancer. She has now become the leader of a local group for women who've experienced breast or reproductive cancers. We admire Alex's openness about every stage of her breast cancer experience, and her rallying cry for better preventative education. She created her Whitty's Titty Committee Tee as a way to provide her friends and family with a way to support her, and raise money for breast cancer research, too.
Tiny and Brave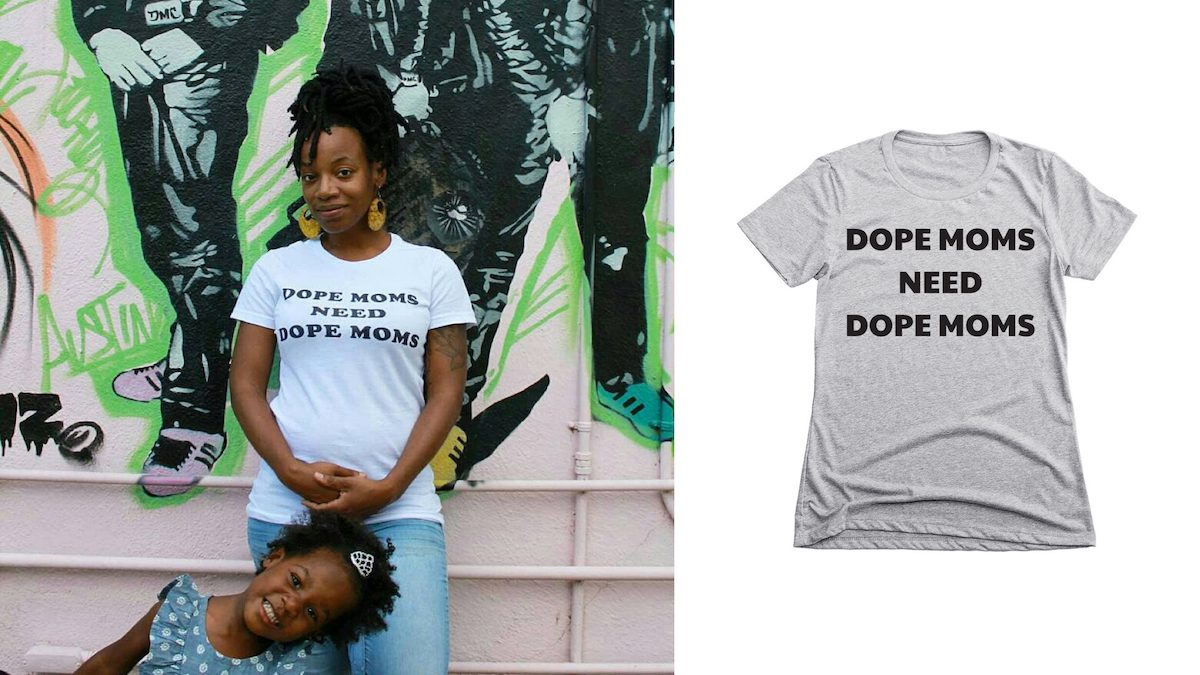 Barbara Vernéus felt so cared for by the community surrounding her during her pregnancy that she was moved to become a doula, and is now training to become a midwife. Only 2% of the world's midwives are black, and black women have higher rates of maternal mortality than their white counterparts. She is working to change these statistics, and celebrate pregnancy and motherhood in new ways. She's created a brilliant line of t-shirts, all embracing the message of the importance of community in motherhood. 
Miry Whitehill, Miry's List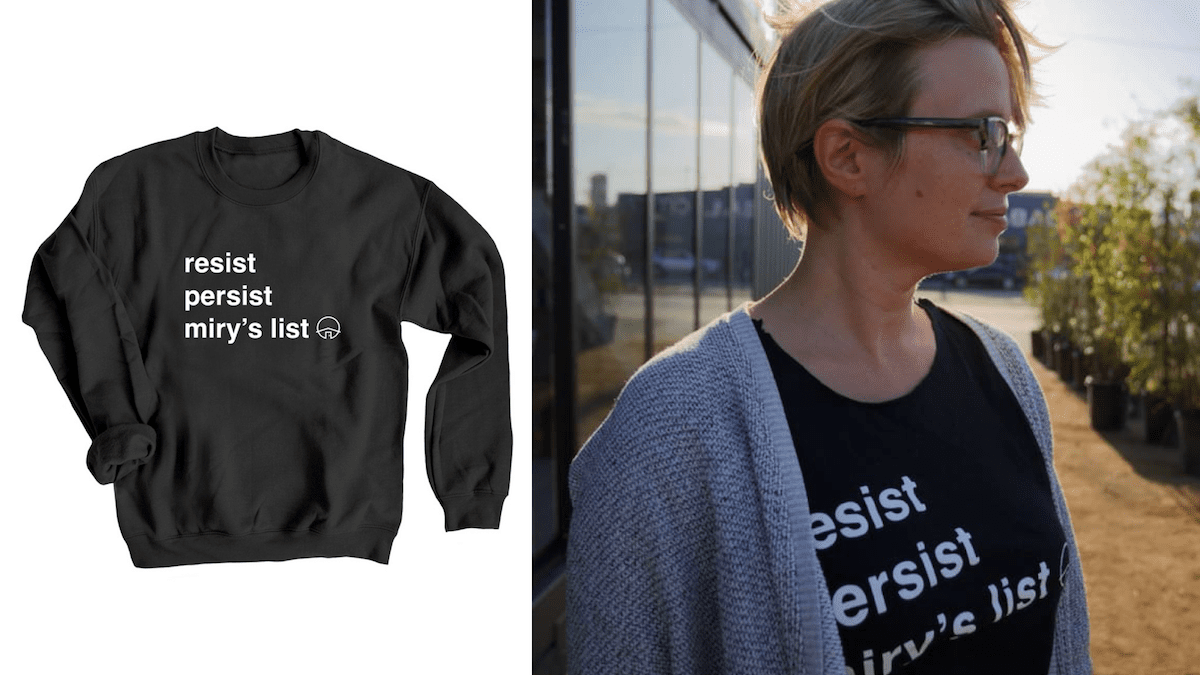 Miry Whitehill started Miry's List in 2016 when she was introduced to a family of new arrival Syrian refugees resettling in Los Angeles. She realized that new families like this one have urgent needs that if met, could help ease their transition into their new life in the US. Miry's List helps connect refugees and asylees to the people, things, and services they need as they begin this new chapter of their story. This Resist, Persist, Miry's List t-shirt was created to help fund their projects.
Never Stop Moving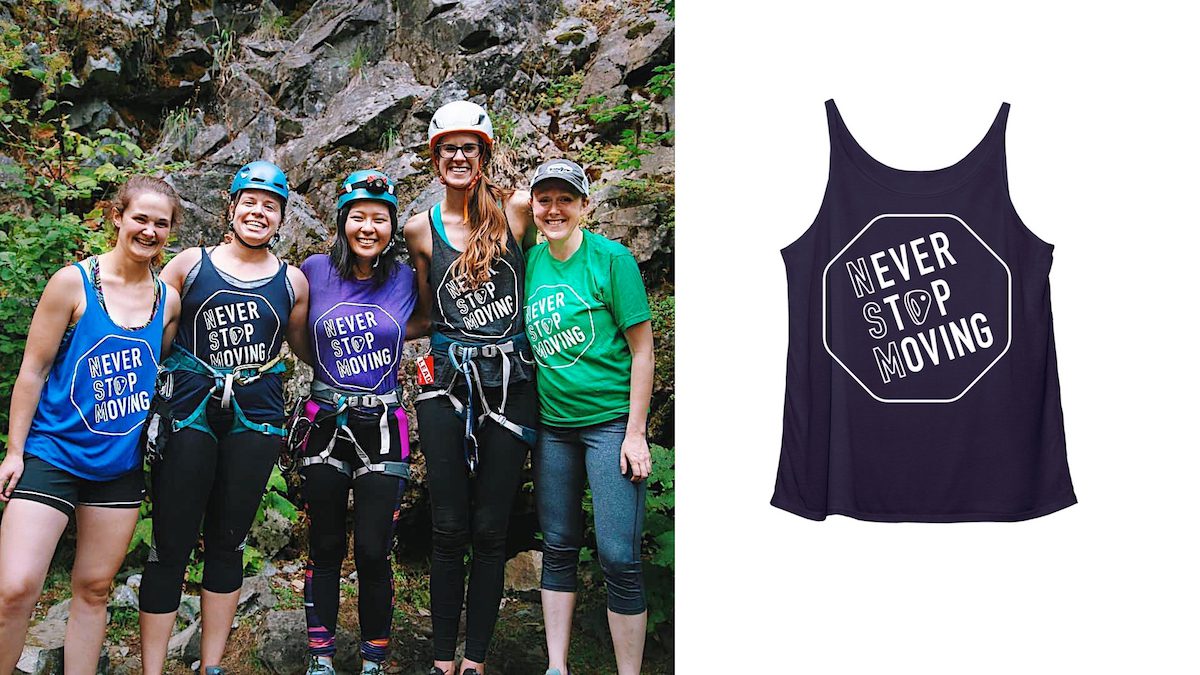 Never Stop Moving is a community of women rock climbers of all abilities educating, supporting and motivating each other in their practice. There is a lack of diversity in all directions in the rock climbing community and they are working to facilitate change. They work to improve minority representation in the outdoor community and create a welcoming atmosphere for all climbers. Their teams across the western US run training clubs, host climbing education clinics, and plan climbing trips. Their Never Stop Moving Tee helps fund these events.
Mint and Merit + Love Kurandza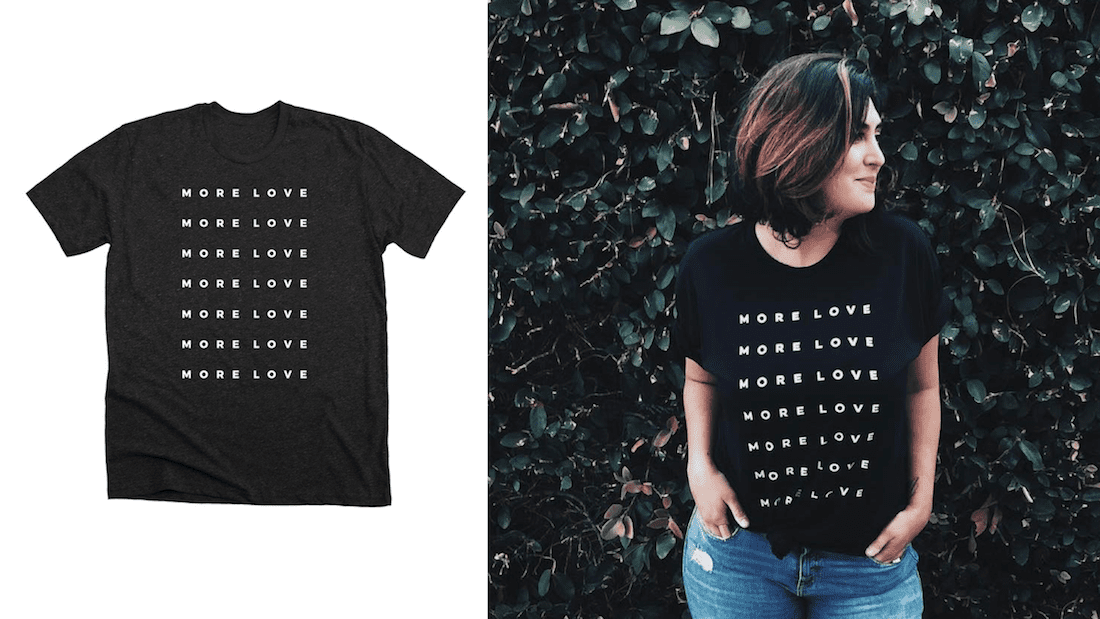 Melissa of Mint and Merit created this More Love tee to raise funds for Kurandza, a non-profit social enterprise that invests in the future of women and girls in Mozambique. They've been able to provide scholarships to 100 girls and 5 boys to attend school, and they also host a holistic education program where they learn about self-esteem, health, and leadership, they participate in extracurricular activities like sports and art, and have access to after-school tutoring.   
Havana Chapman-Edwards and Taylor Richardson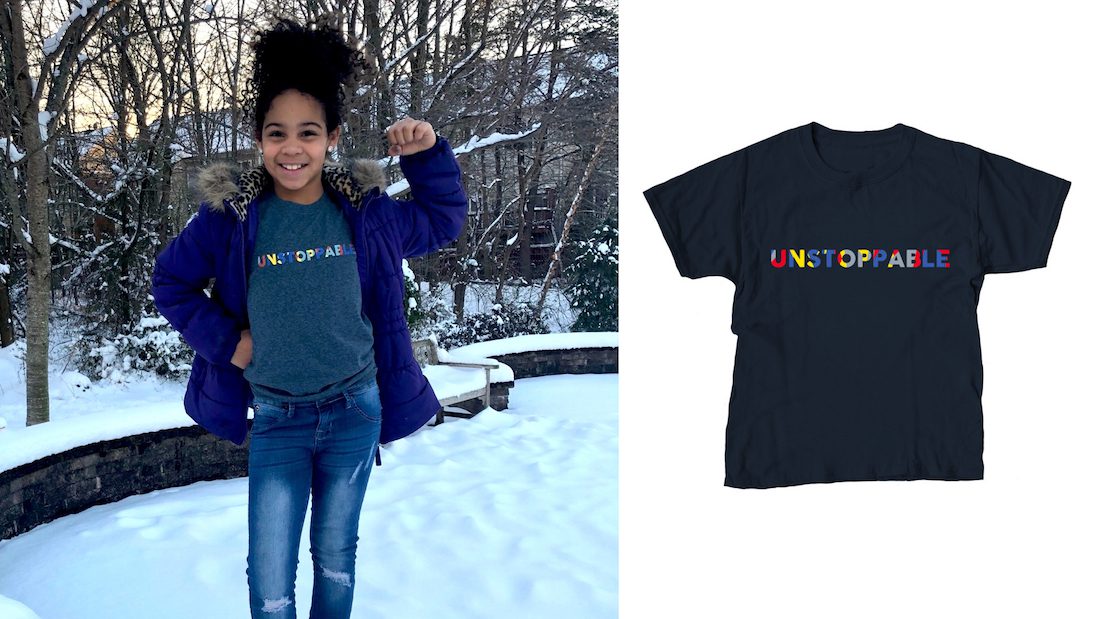 Havana and Taylor created these Unstoppable shirts to fund girls education to a school in Ghana.  Girls in this community are studying and working hard to make an impact in their communities, and they wanted to show them that they believe in them by providing basic supplies such as books, uniforms, shoes, feminine hygiene products, and more.
Thalia, Good Within Co.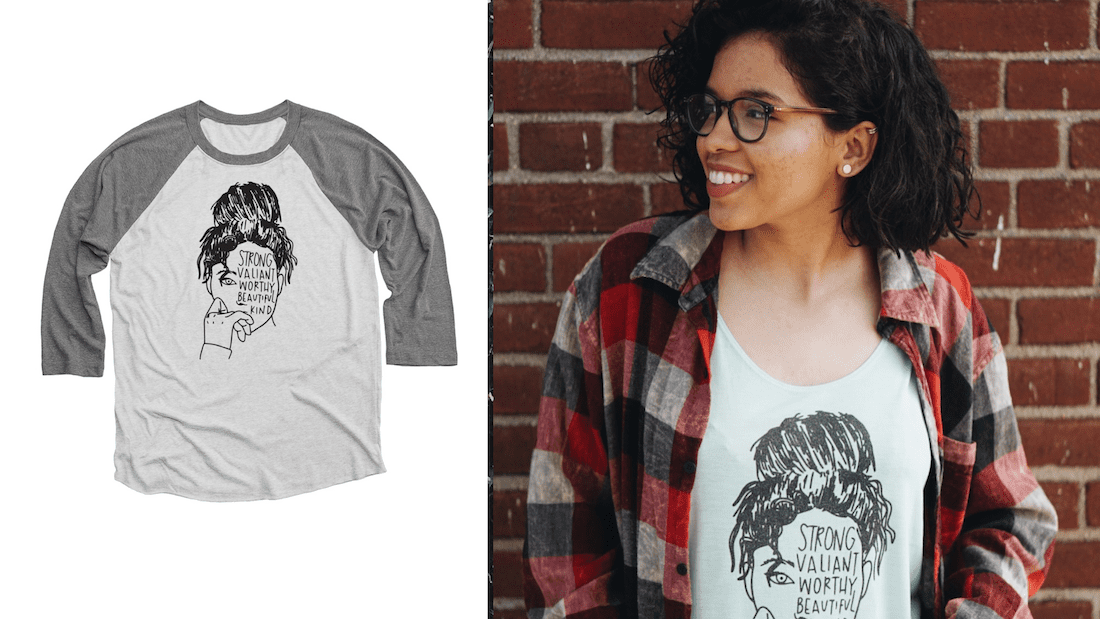 Thalia created Good Within Co. to celebrate and empower women. Her Women Are Strong shirts serve as a reminder that women are strong, valiant, worthy, beautiful, and kind. She's created a community on Instagram where women share their stories, and how they've found their inner strength.
Jessica Satterfield, The Garden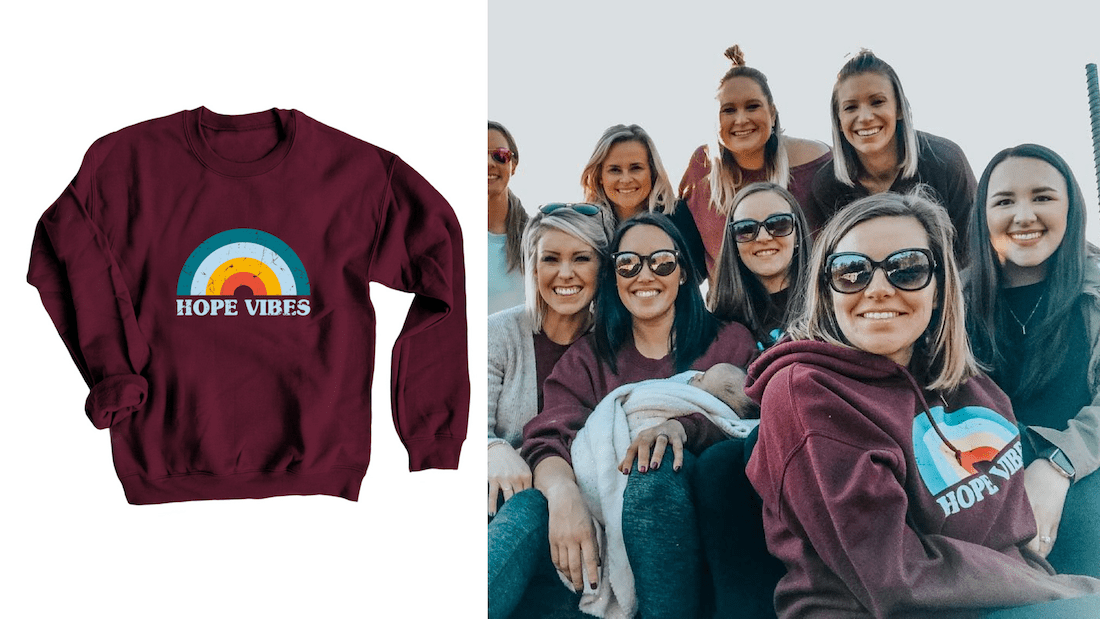 Jessica Satterfield of Grace While We Wait, founded The Garden to be a place where women who have struggled with infertility, miscarriage, infant loss and more, can come together to find comfort and community. Their community gathers in Greenville, South Carolina. She created this Hope Vibes Rainbow shirt campaign to raise funds to support this community of women.
---
The Bonfire community is overflowing with incredible women determined to serve, dream, and build a better future for their communities. You can see more inspiring women of the Bonfire community by checking out last year's International Women's Day post, exploring our feminist t-shirts in the Bonfire Marketplace, or by following us on Instagram to see what the women of the Bonfire community are up to every day of the year.