Last month, team members from Bonfire attended three exciting conferences: NIL Summit, VidCon, and Collaborative. Let's take a closer look at each of those conferences and hear from those traveling team members as they recount their experiences and share their takeaways!
"It was great being able to share all of the action going on at these conferences and give a fun behind-the-scenes look on our social media pages. I wanted our community to feel like they were a part of the experience and could follow along as we take on such exciting opportunities! We had a blast connecting with so many people, from all across the country, and spreading the word about what we do here at Bonfire." 
– Caroline Campbell, Community Engagement Specialist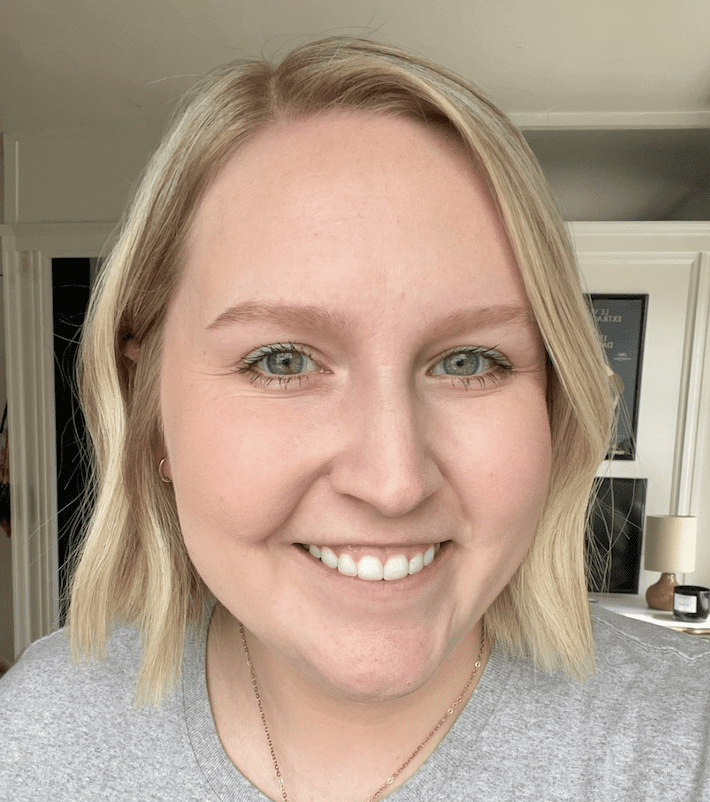 NIL Summit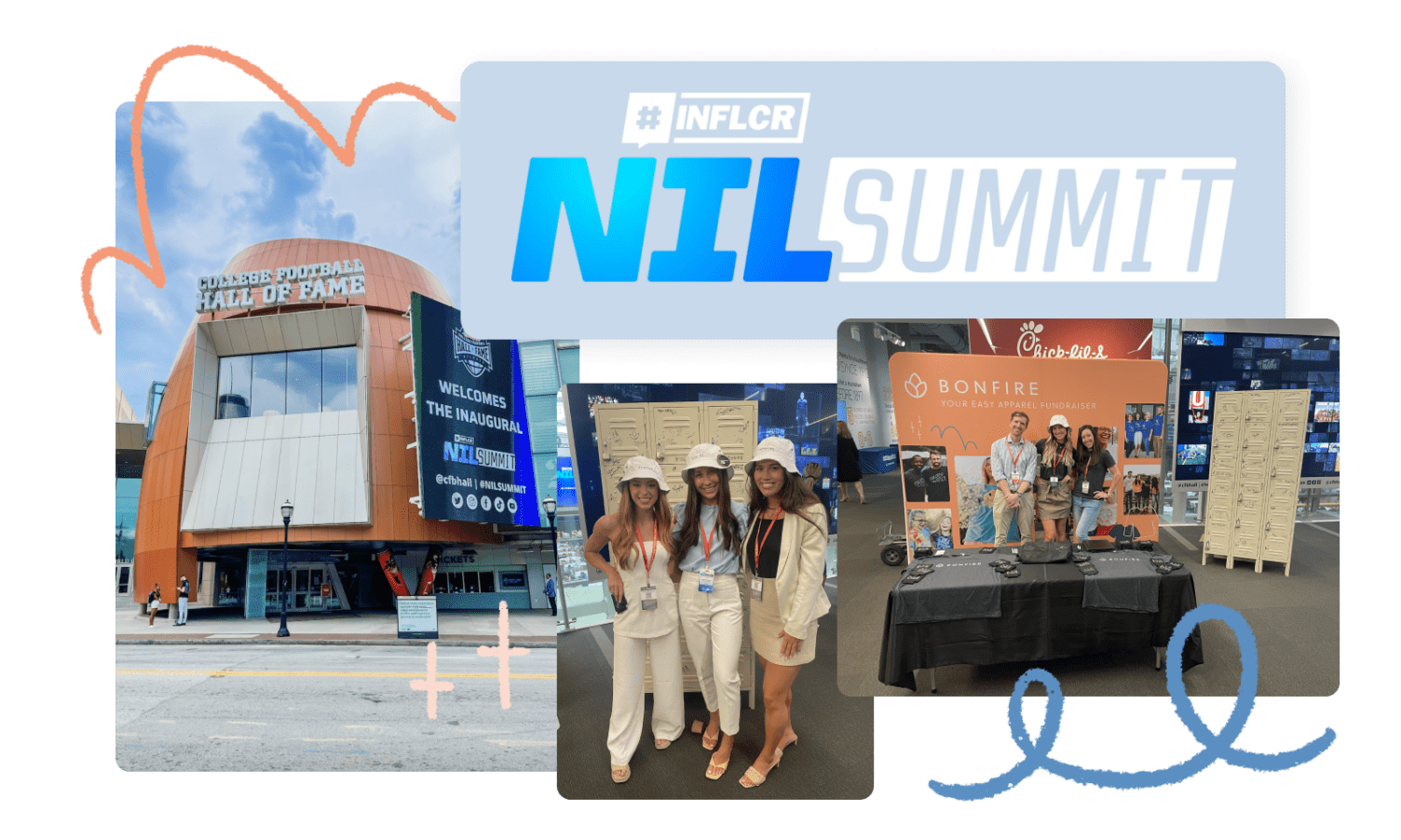 What is NIL Summit?
The NIL Summit was built by student-athletes, for student-athletes. It's an immersive multi-day professional development experience and gathering place for college sports' most important stakeholders to share cutting-edge ideas, discover new interests, and learn how to maximize NIL (Name, Image, and Likeness) opportunities to build their brands and amplify their voices. This was the first ever NIL Summit, and a few folks from Bonfire were lucky enough to attend! It took place at the College Football Hall of Fame in Atlanta, Georgia (June 13th-15th) and consisted of 350+ student-athlete delegates, 50+ speakers, and 25+ brands.
Why Did Bonfire Attend NIL Summit?
For the first time ever, college athletes can capitalize on their name, image, and likeness, and Bonfire team members attended NIL to show them how they can use custom merch to build their brand and/or fundraise for causes they care about.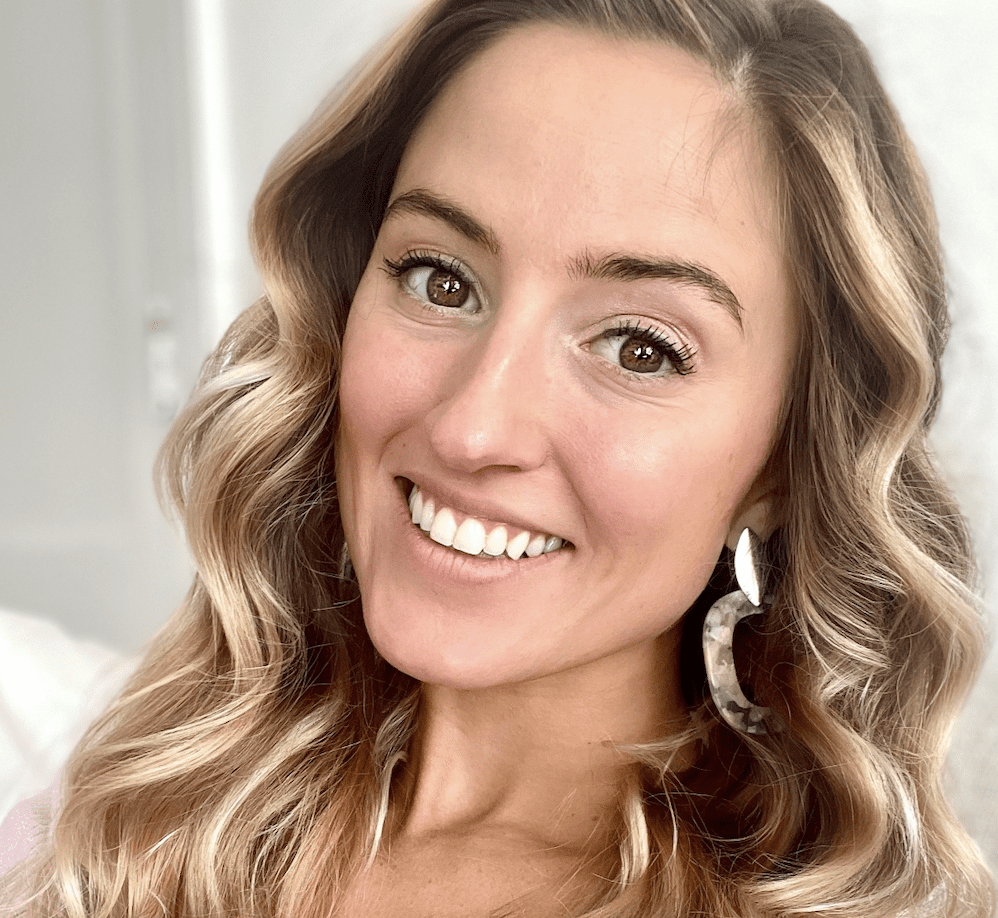 "This is an exciting time for collegiate athletes as they are chartering new territory and are now able to leverage their own name and likeness! We were lucky enough to be on the forefront of that, attending the first ever NIL Summit to help collegiate athletes learn how they can partner with Bonfire to fundraise and earn a profit through merch. It was an absolute blast chatting with these bright and passionate athletes where each one had so many ideas for how they want to impact the world with their ideas, starting nonprofits, launching merch fundraisers, and creating youth camps in their prospective sports. It was inspiring to say the least. I connected personally with many athletes who are now not only friends on social, but are also in the works to launch Bonfire campaigns. Be on the lookout for when they launch!"
– Hannah Bass, Creator Business Development Representative
VidCon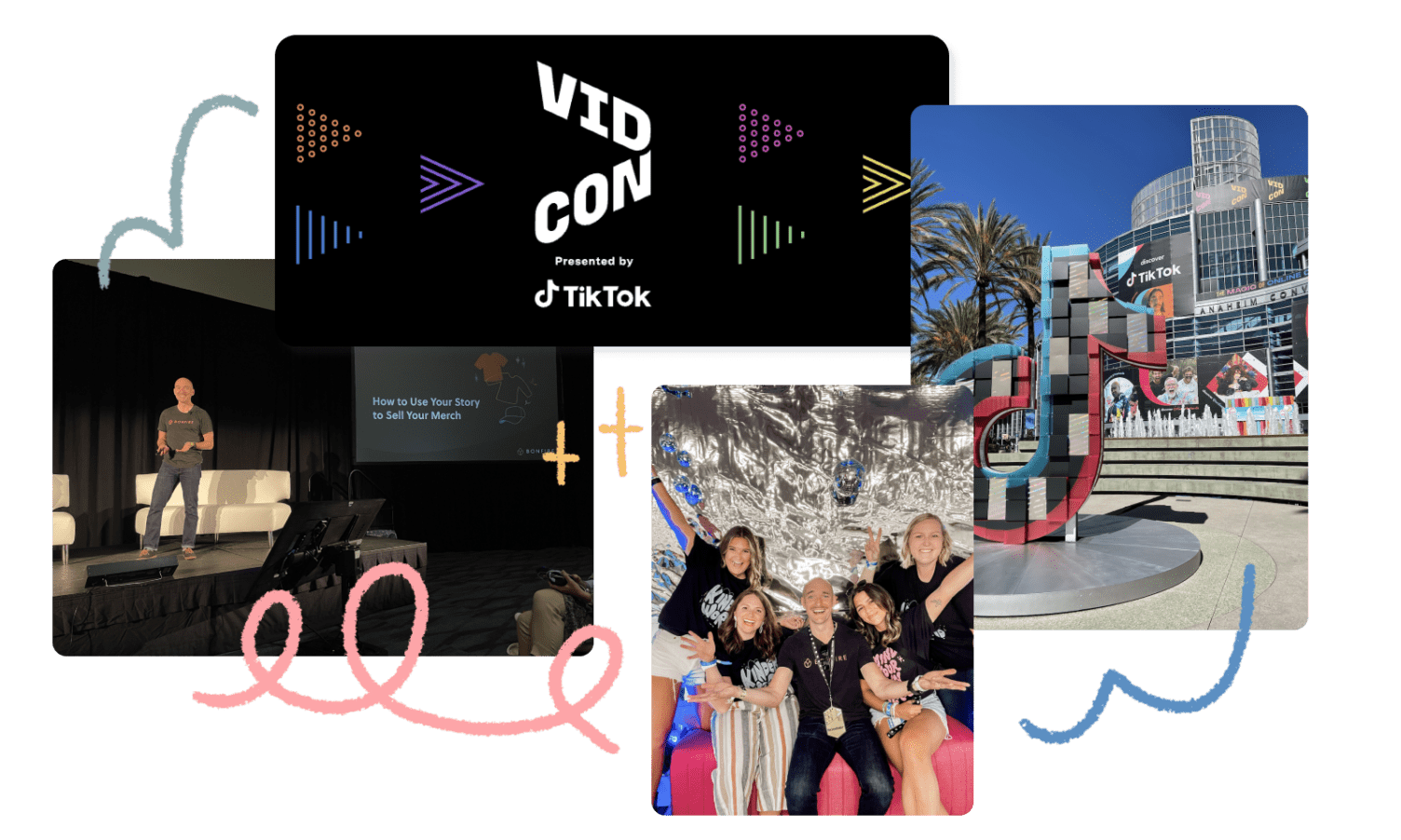 What is VidCon?
VidCon is an annual convention for the world's leading digital creators, platform innovators, fans, media professionals, and brands to converge all together in one place, in real life. This year VidCon took place at the Anaheim Convention Center in Anaheim, California (June 22nd – 25th), had around 50,000 attendees, and a few members of the Bonfire team were there!
"Attending Vidcon for the first time was such a surreal experience. It was so cool to see some of the creators I've watched online for years, meet some of the creators and agents in person that I've helped launch merch for over the years, and connect with so many new creators who are interested in our platform."
– Raegan Thatcher, Creator Sales Consultant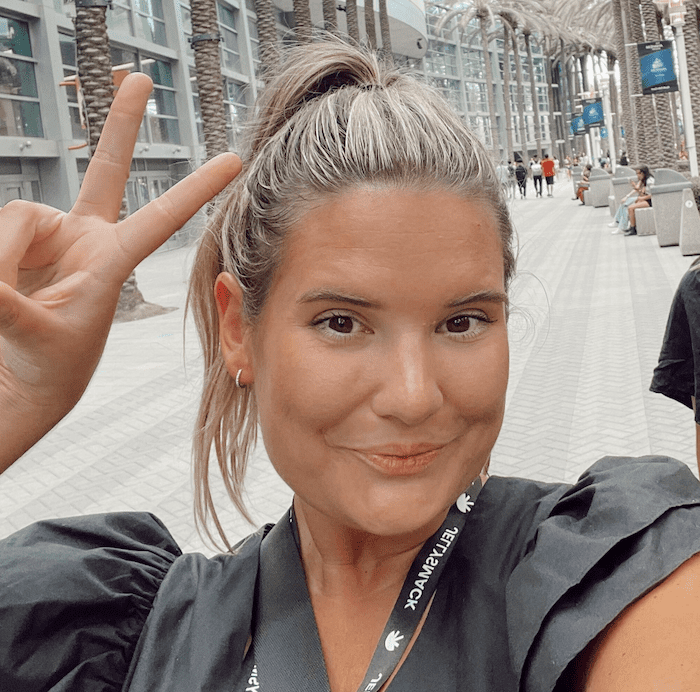 Why Did Bonfire Attend VidCon?
Huge numbers of online creators gather at VidCon every year, and Bonfire was there to connect with them and spread the word about how they can utilize custom merch to continue building their brand, expand their fanbase, and/or fundraise for causes they feel strongly about. David Adley, Bonfire's VP of Sales and Customer Support, gave a talk at VidCon that focused on How To Use Your Story to Sell Your Merch.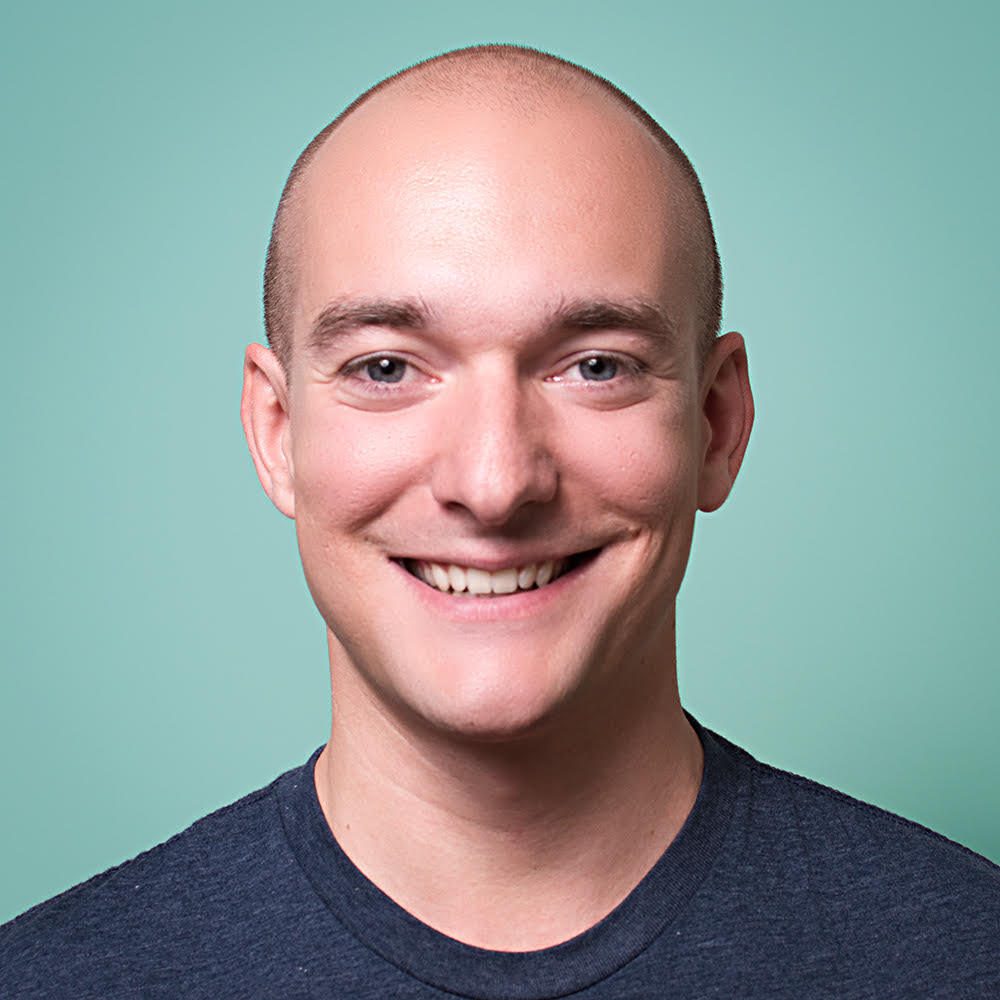 "Selling merchandise has become such an integral part of the creator journey, and it was incredibly gratifying getting to present at VidCon about how creators can make their drops so much more impactful through great storytelling."
– David Adley, VP – Sales & Customer Support
Watch David present at Vidcon here!
Collaborative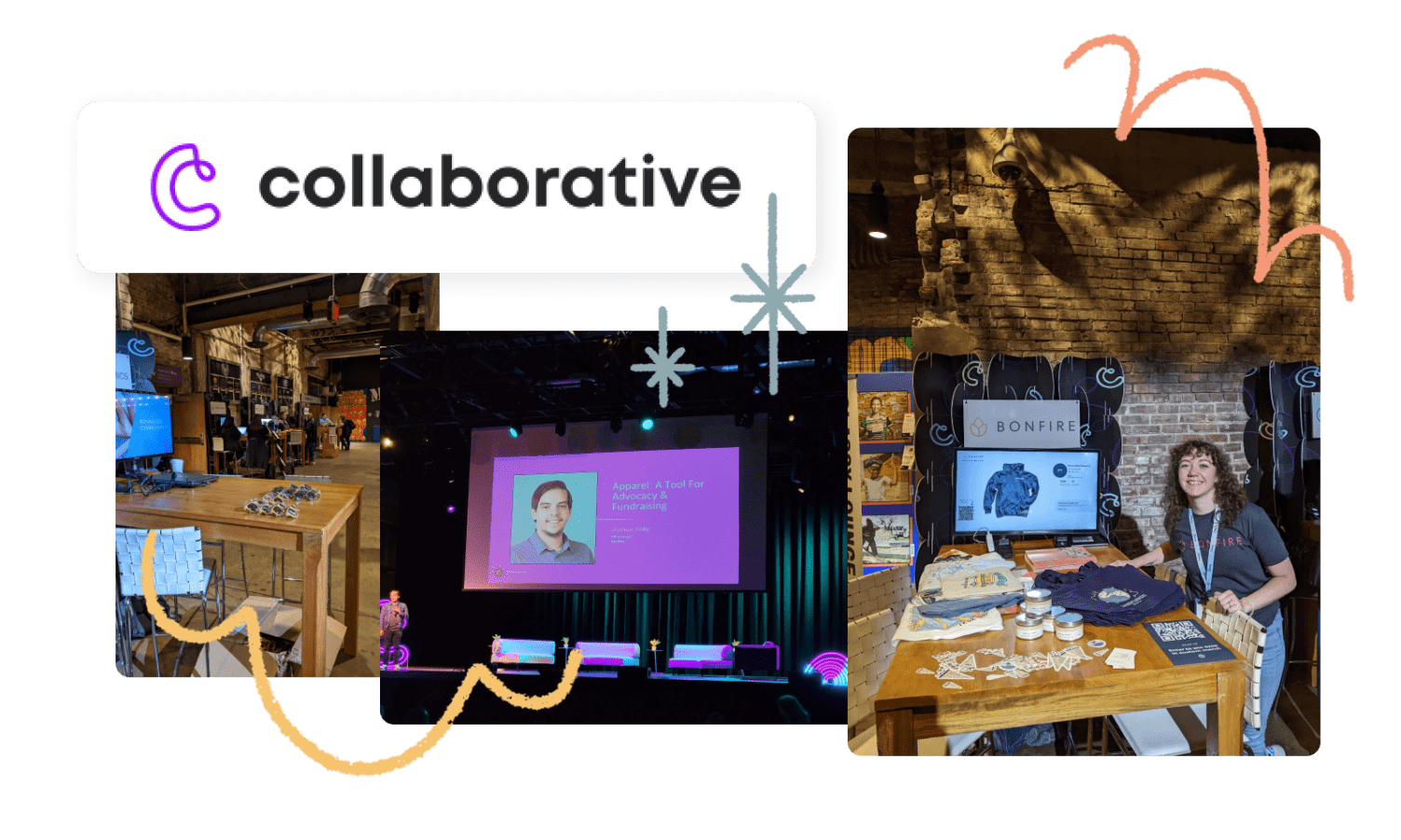 What is Collaborative?
Collaborative, hosted by Classy, is a two-day experience dedicated to nonprofit professionals. With a focus on fundraising and technology, speakers, panelists, and workshop facilitators explore the emerging trends in fundraising and how technological advancements can be used to help organizations raise more.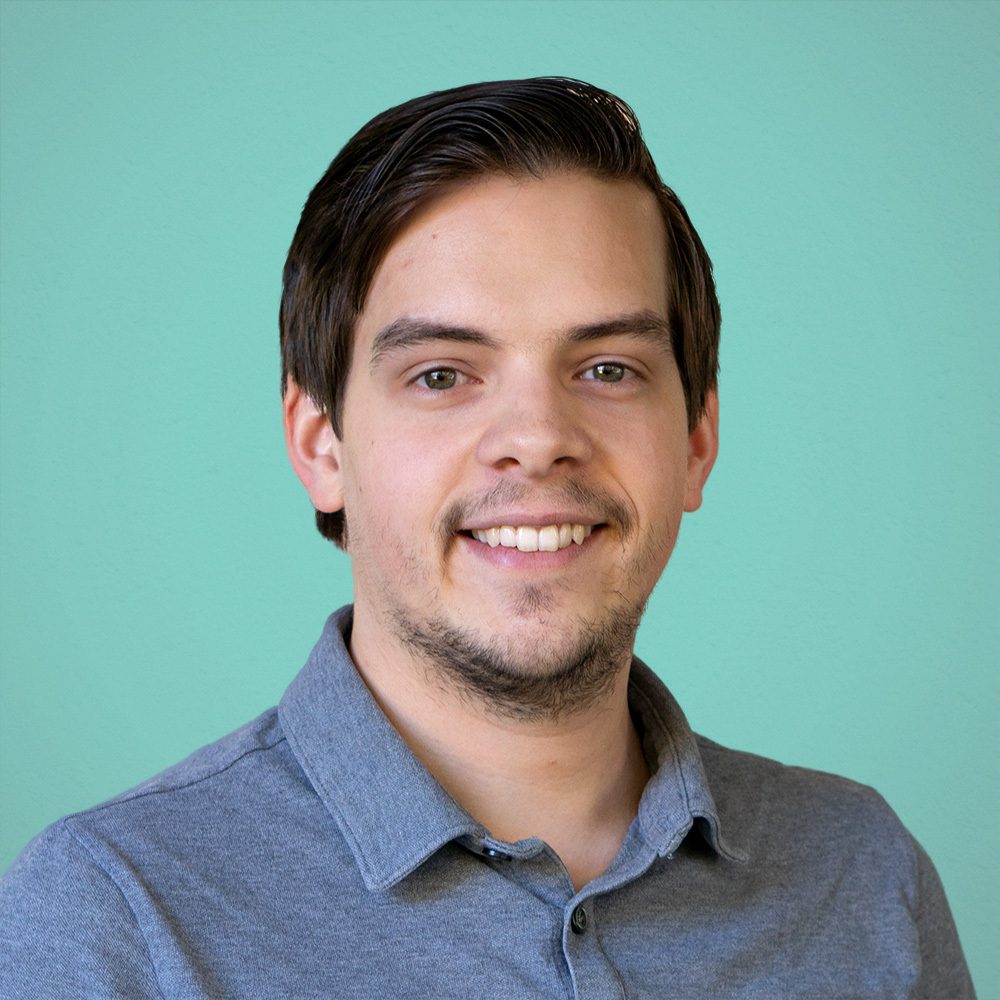 "Collaborative was a great time to hear from nonprofits doing amazing work. To see the challenges and opportunities that they are seeing in the future lets us learn and understand how Bonfire can serve their needs."
– Josh Kelly, PR Manager
The conference unites changemakers, launches much-needed conversations and offers workshops and actionable takeaways, all focused on fundraising and technology. The goal of Collaborative is to provide strategies and business insights for everyone in the social sector. The conference took place in Philadelphia from June 15th – 16th.
"Our participation in partner conferences like the Classy Collaborative is an invaluable part of the new client acquisition and customer retention processes at Bonfire. In a 48-hour period, our team had several high-impact conversations with organizations including: Facebook, GoFundMe, Charity Dynamics, St. Baldrick's Foundation, The ALS Association, & The Trevor Project. The amount of value we gained from attending the 2022 Classy Collaborative will come to light in the coming months (as we work on the opportunities generated), but suffice it to say Bonfire's investment in this conference was money well spent."
– Ryan Nelson, VP – Enterprise & Partnerships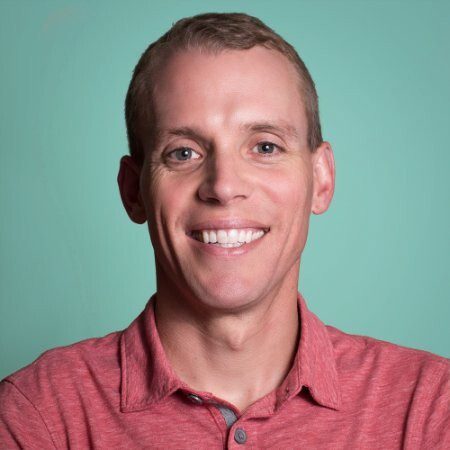 Why Did Bonfire Attend Collaborative?
By attending Collaborative, the Bonfire team had the opportunity to speak directly with more than 500 like-minded individuals in the nonprofit world. This helped us continue to create connections and expand our community of nonprofits who are also seeking to build a kinder world.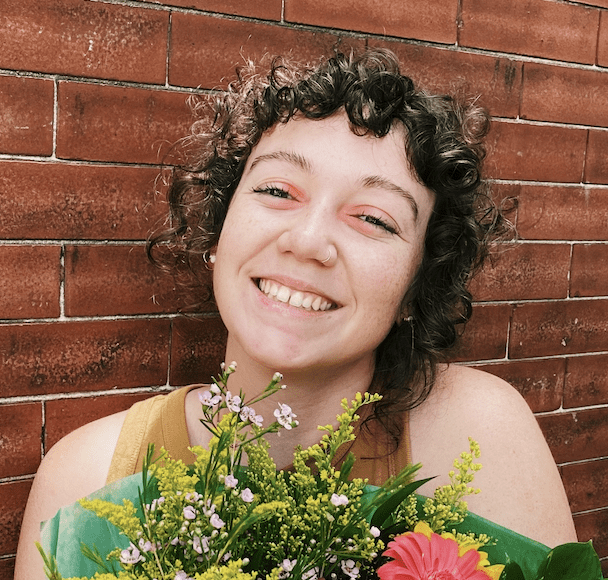 "I had an incredible time at Classy Collaborative! Meeting organizational leaders in person was such a fun experience. There were so many people there who do incredibly inspiring work. Sharing Bonfire in real time gave me a chance to dive into an org's specific needs with them and find opportunities where apparel fundraising can be valuable. Whenever I get the chance to do it again, I'm going!"
– Maggie Paynter, Peer to Peer Specialist
---
At Bonfire, we are always looking for new and better ways to serve our community. Attending these conferences helped us spread brand awareness, connect with new sellers, and stay up to date on what creators and nonprofits need from us to be as successful as possible. We are grateful for opportunities like these and look forward to attending more conferences in the future!
Ready to start designing your merch?

100% free

Easy set up

Fast payouts