A good mug can make a tough morning better, or bring a little smile to your afternoon. Designing a custom mug is super easy to do, but we'll lay out all the details for you so that you can confidently create an on-trend mug in no time!
Get to Know the Mug
Classic Coffee Mug
Our Classic Coffee Mug is an 11 oz ceramic mug that we consider the gold standard of mugs. It's both microwave and dishwasher safe, so it can easily become a household favorite for your community. Your design can be printed across both the front and back of the mug. Each printable area is 3.75″ high by 3.25″ in diameter. 
Two-Tone Ceramic Mug
Adding a splash of color to the mix, our Two-Tone Ceramic Mug is an 11 oz coffee mug with a white body and matching color-accented interior and C-curve handle. It's also microwave and dishwasher safe, and your custom design can be printed across both the front and back of the mug. Each printable area is 3.75″ high by 3.25″ in diameter.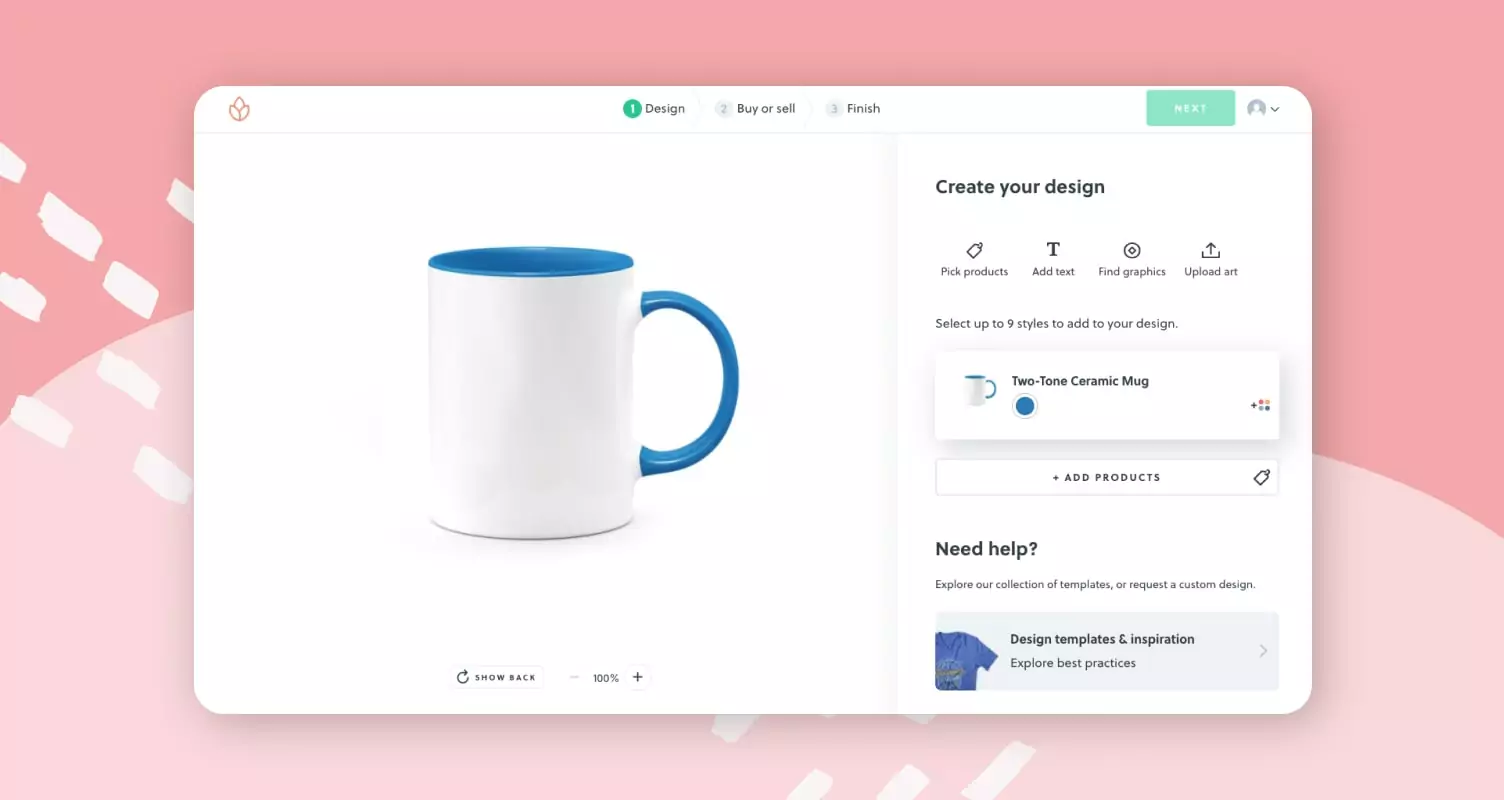 Large Coffee Mug
If our 11 oz mugs aren't big enough for you, then our 15 oz Large Coffee Mug might be precisely what you're looking for. This jumbo ceramic mug is microwave and dishwasher safe and has that classic C-curve handle that we all know and love. You can add your custom design on both the front and back of the mug, and each printable area is 3.75″ high by 3.25″ in diameter.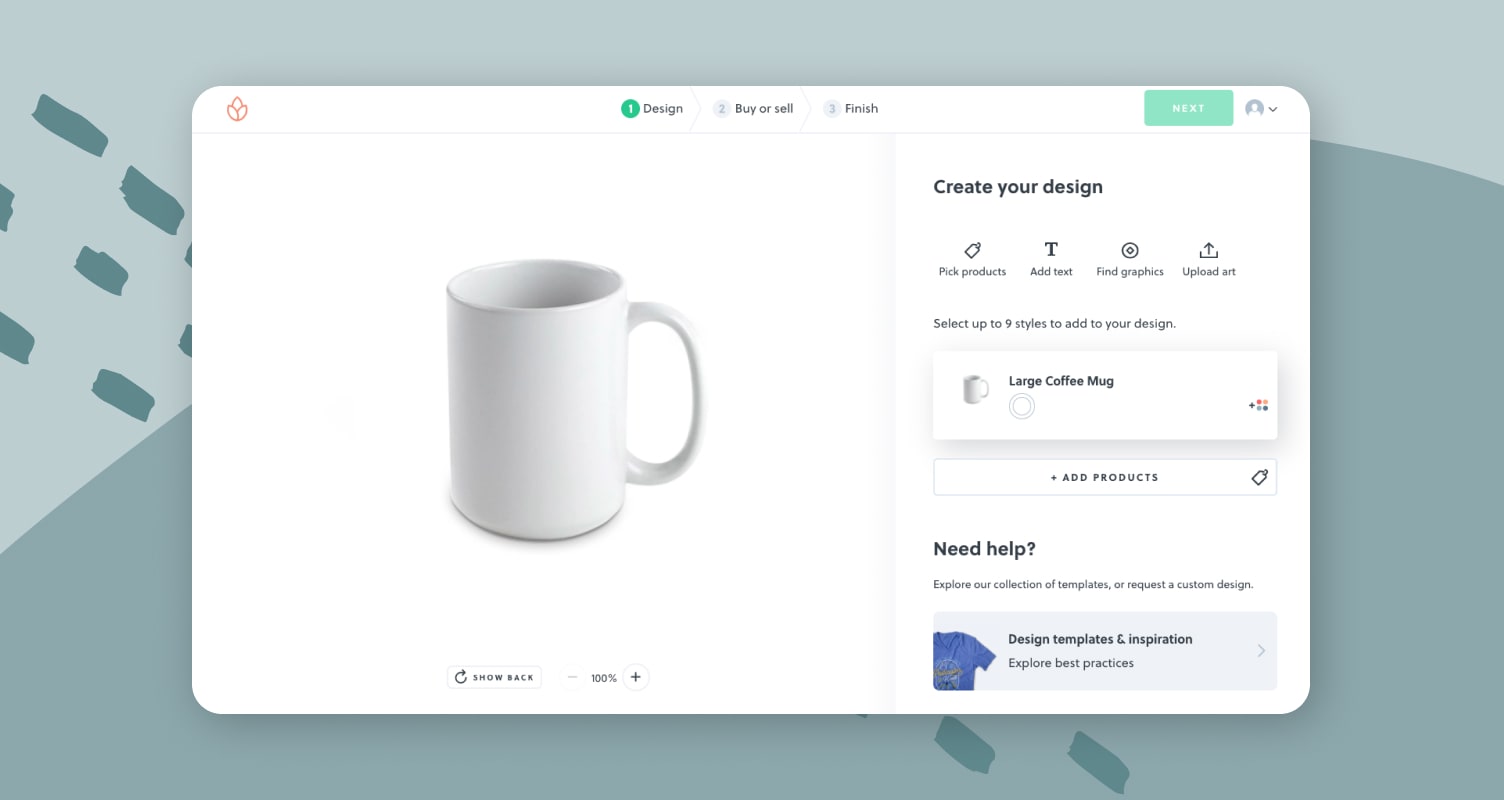 Create Your Design
You can design your mug in the Bonfire design tool or in a program like Illustrator. If you choose to use an external program, you can upload your completed design file in either an .AI, .EPS, .PNG ,. JPG. or .PDF format. While we recommend uploading vector images if you have them, they aren't mandatory. We recommend a resolution of at least 1500 x 1500 pixels for the best results.
Pro tip: avoid uploading photos or images with gradients to stay under our 8 color limit on each product side.
Mug Design Ideas
Since we first launched them a few years ago, we have seen our sellers come up with some really creative mug designs that almost always sell well – let's explore some of our favorite design trends!
Don't want to create a design from scratch?
Minimalist Linework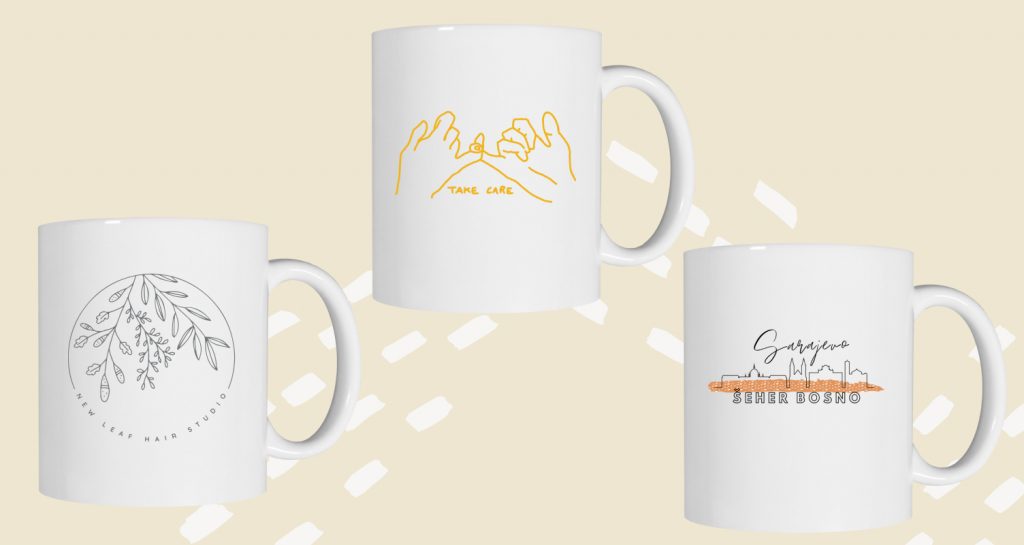 One of the most common design trends we see on mugs is the understated and minimalistic design. These mug designs are created with thin, delicate linework and minimal typography to create a simple but refined look. 
Neutral Colors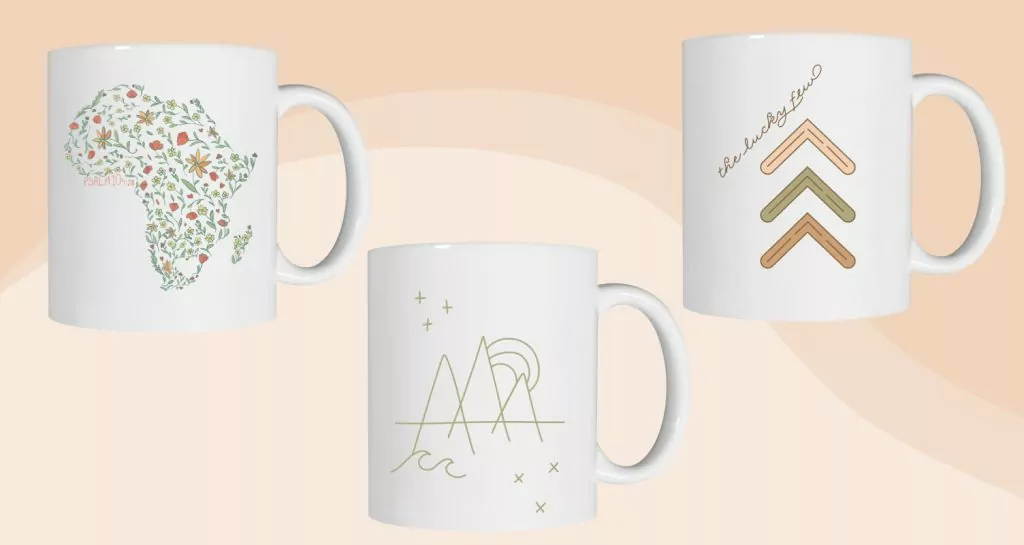 Neutral, balanced color palettes are big right now, whether for clothing, home goods, or product colors. Go back to nature with your color choices on your next mug design. Pair it with flowy, natural imagery to really lean into this earthy trend.
Ready to create your own mug?
Colorful Illustrations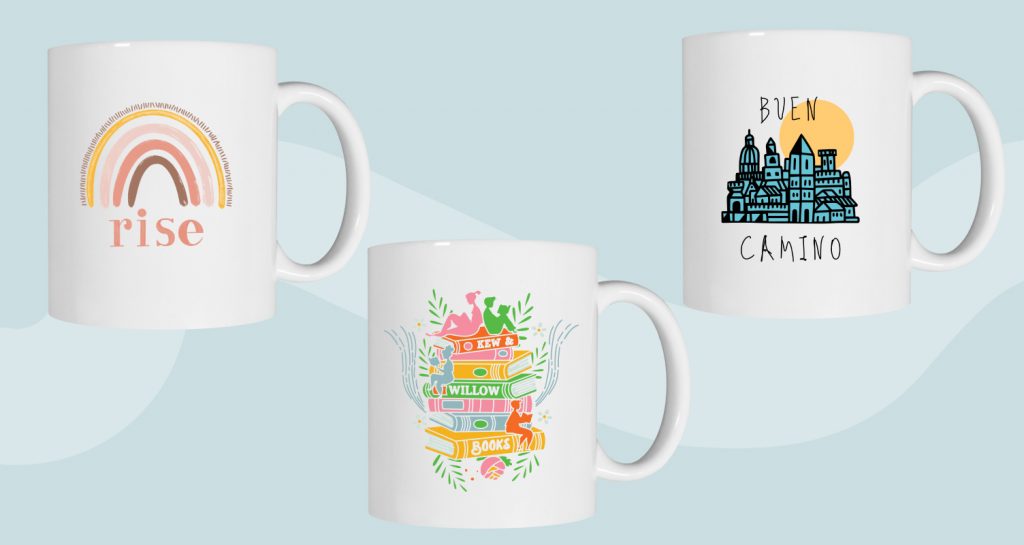 Color is fun, and it's a great way to make sure your next coffee mug design is eyecatching. Create a bright and colorful mug design that really takes advantage of our 8-color print limit. 
This design option is great if you already have bright, intricate illustrations prepared from other custom merchandise projects.
Typographic Designs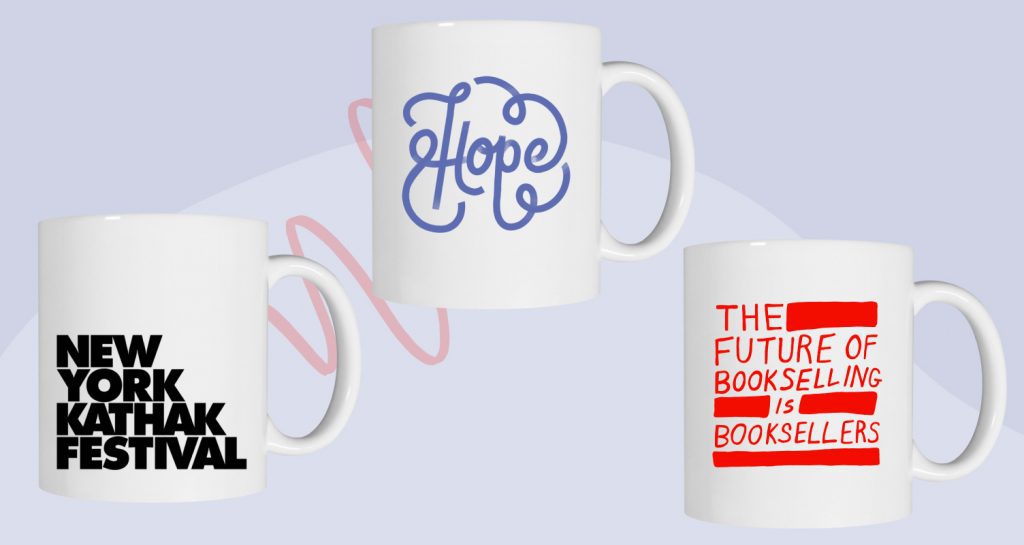 Go big and bold and keep your design process simple by making a fully typographic design. Using a text-based design is ideal if you need to create your mug design entirely within the Bonfire design tool or if you don't consider yourself an illustrator and just need a simple but nice-looking mug.
Black and White Designs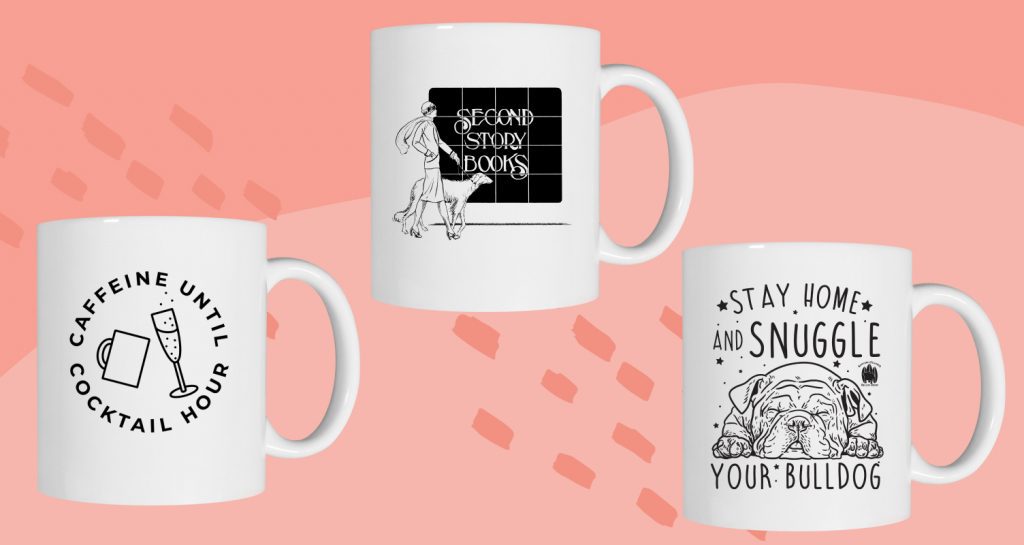 Black and white is a classic color combination, and it works really well with our mugs. Upload your design as a single color black design. Leave white areas in your design as negative space. The white color of the mug will shine through, which will both look better and save you money. Black ink is a safe and classic choice that works for almost any design.
Large Logos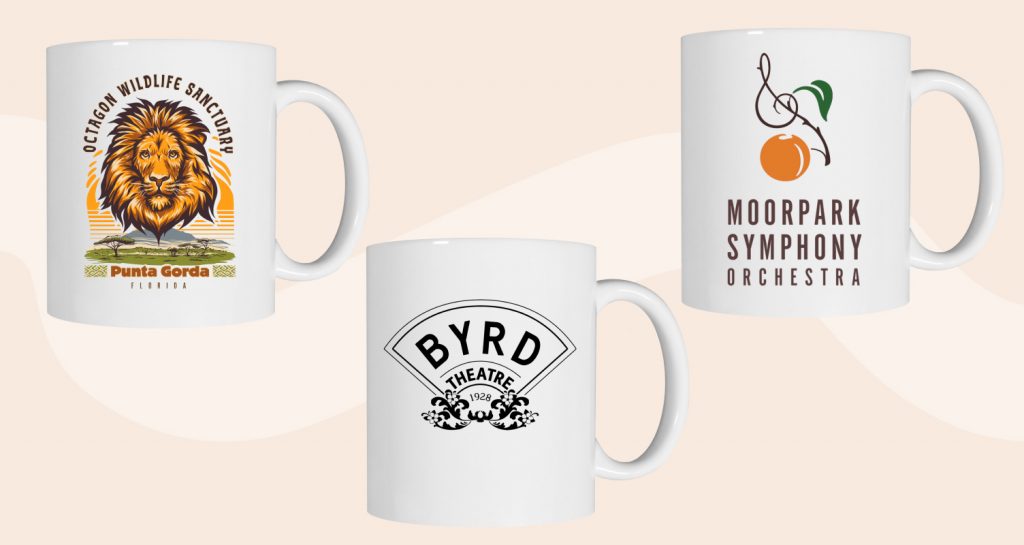 If you are creating mugs for a business, brand, or organization, you may want to start with a basic logo mug. This is a typical staple of merchandise, and it's a great place to begin if this is your first time creating mugs. Just make sure you get a high-resolution file of your logo that is appropriately scaled for the mug.
Matching Sets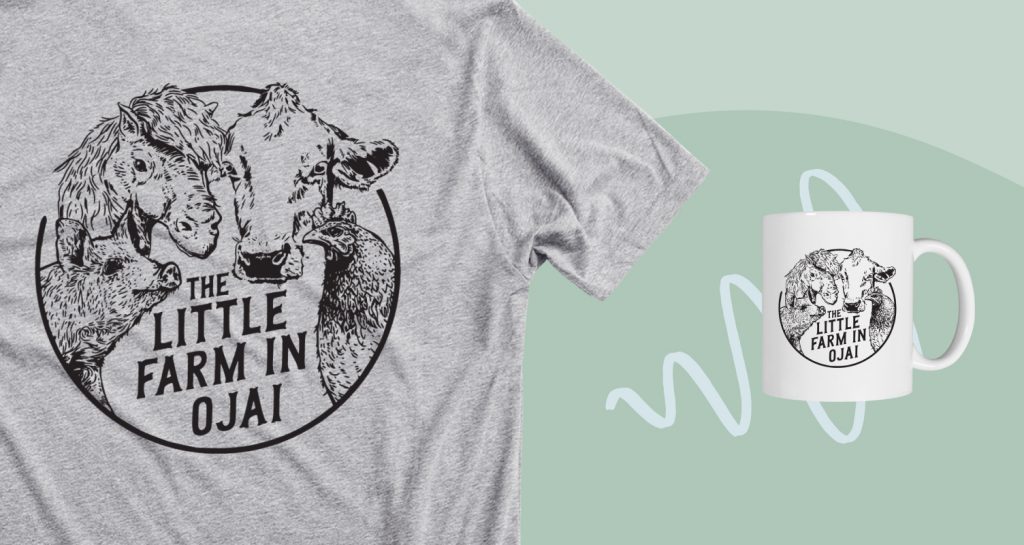 If you are designing a mug with the intention of it being a part of a larger collection of merchandise products, you can make a complete matching set by using the same design on your different merch. This is a great way to go if you're creating merch for the first time or just need basic branded merch for your business or organization. 
Complimentary Sets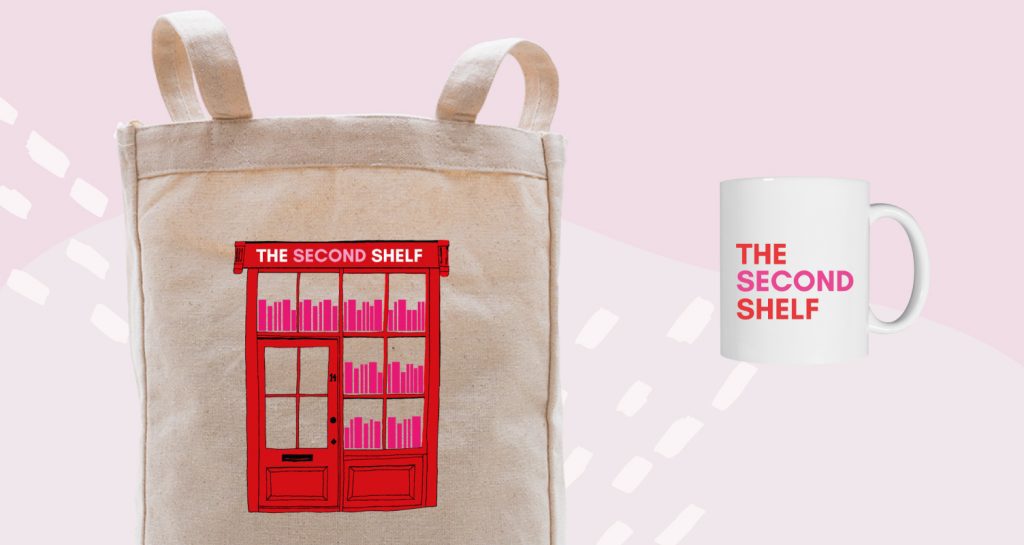 Another way to create a branded set of custom merch for your group is to design a set of products that have slightly different designs on each item but that you can tell are part of the same collection. You can create complementary designs for each merch product by using the same fonts, graphics, and colors but switching up their placement or using different words or phrases. 
---
Ready to design your own mug?
Customize your new mug in our free design tool!