It's been an incredible year here at Bonfire, and we are so thankful for each and every one of our sellers and buyers! Together, you've accomplished awesome things…so let's celebrate!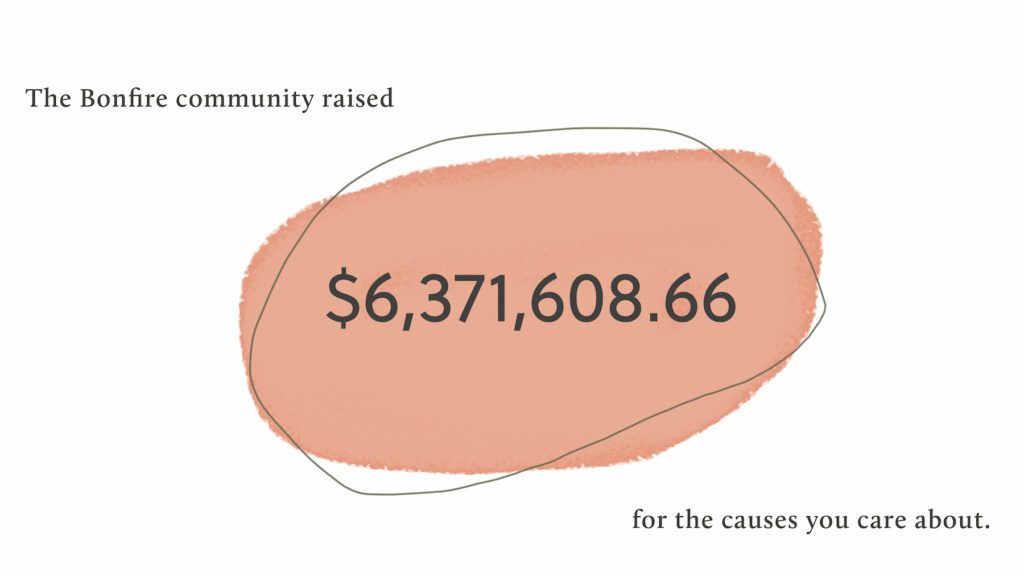 Together, we've helped make this world a better place. The money raised has helped individuals, families, communities, and organizations achieve their dreams and reach their goals.   Let's check out some of the top fundraisers of the year!
Top Fundraising Campaigns
Little Miss Flint, of Flint, Michigan, has fundraised thousands of dollars this year to help Flint Kids. She's provided free backpacks, school supplies, and water to her community. With 16,381 shirts sold in 2018 alone, she's been able to maximize her giving efforts for the people of Flint.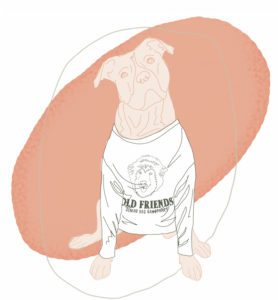 Old Friends Senior Dog Sanctuary, located in Mt. Juliet, Tennessee, provides a forever home to dogs in their later years. They ensure that every dog has a comfortable and fun retirement. Their t-shirts have fundraised thousands of dollars to cover the expenses for caring for this family of old dogs.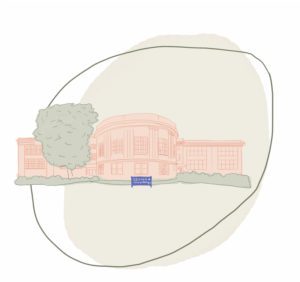 Richmond Public Schools in Virginia raised $40,735 to fund the renaming of their school from J.E.B. Stuart Elementary to Barack Obama Elementary School.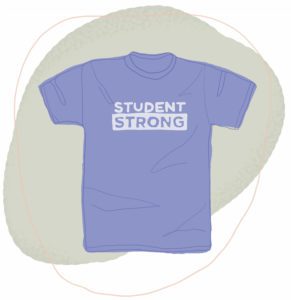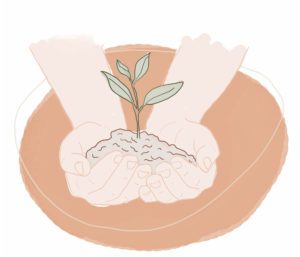 The community of sellers behind Matilda Jane Clothing created this fundraising campaign to raise money for Mighty Acorns. This organization is an environmental education program that connects students to their local ecosystems
Popular Products and Colors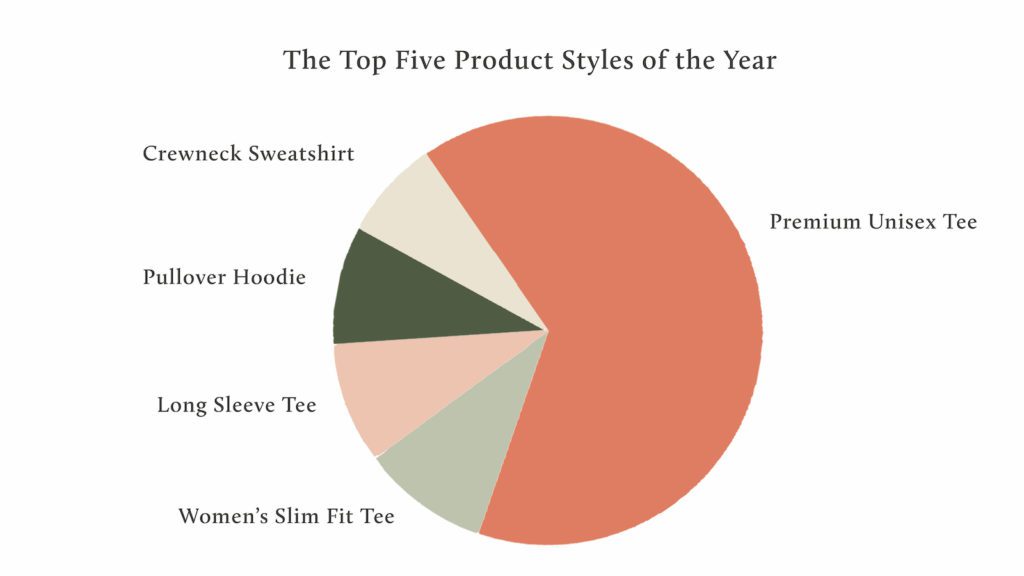 When Bonfire first got started, we only had one product for sellers to print on – the Premium Unisex Tee. Since 2012, we have added a whole catalog of product options, but our original Unisex Tee still reigns as our best seller, by a landslide. The second best seller is the Women's Slim Fit Tee, followed by the Long Sleeve Tee, Pullover Hoodie, and Crewneck Sweatshirt.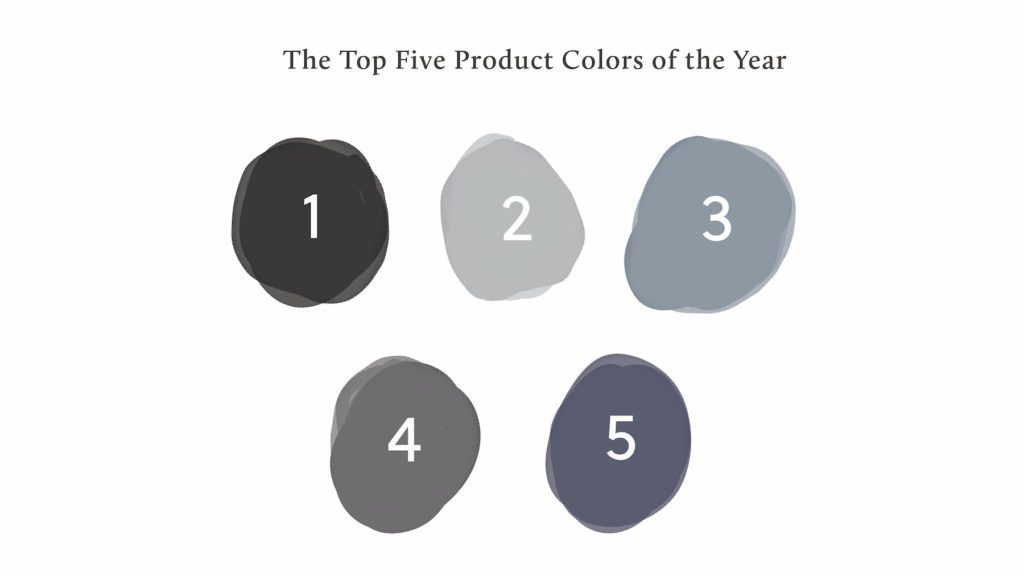 Did you know that the most popular shirts our customer's purchase are all dark colors? The top five shirt colors of 2018 are:
Black

Dark Heather Grey

Indigo

Charcoal

Midnight Navy
While the plain white tee may be a wardrobe staple, it seems that when it comes to printing custom t-shirts, people tend to choose darker neutral products for their apparel. In fact, dark, neutral colors make up over 61% of our total shirt sales over the course of the year. 
A Global Bonfire Community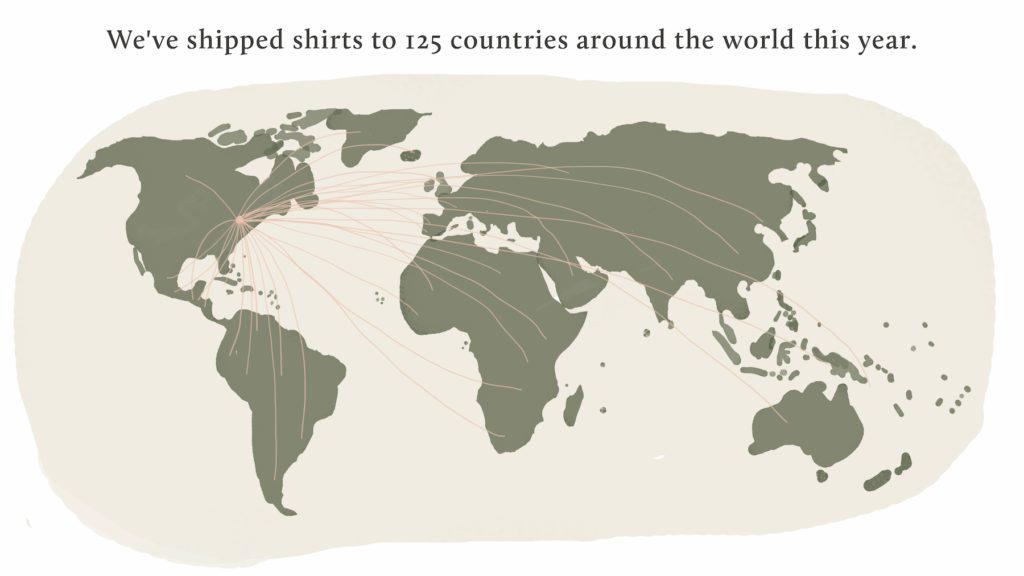 It's been so exciting to watch our footprint reach further and further across the globe. Through campaigns the Bonfire community has created, we're spreading the Bonfire love all the way to the other side of the world. 
Product Updates
We have an incredibly talented Product team working each and every day to gather your feedback and create solutions for the needs of our sellers and buyers. This year was a big year for product updates and releases, but here are just a few things we launched in 2018! What was your favorite?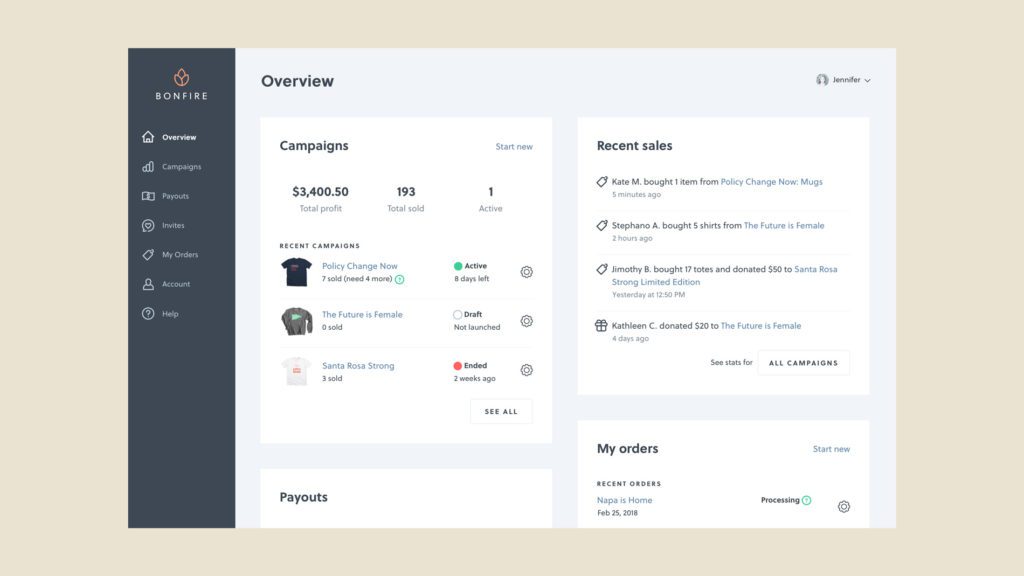 Seller Dashboard Redesign
We gave the Bonfire User Dashboard a facelift this year. With the help of feedback from our community of sellers, we were able to ensure that the Overview page of the User Dashboard provided a summary of the most useful information.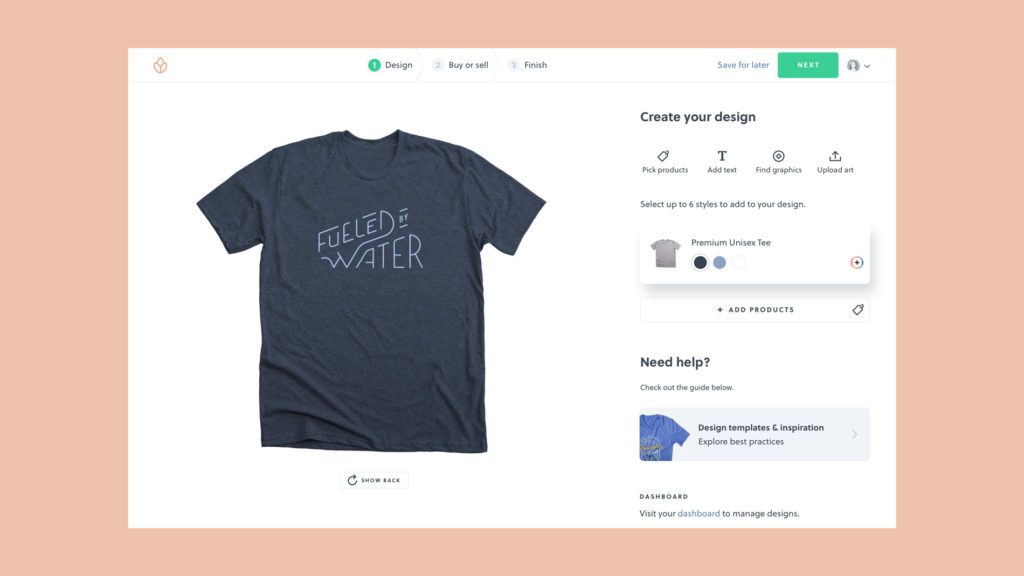 Design Tool Refresh
If you've been creating t-shirts with Bonfire for a while now, you've likely seen many small transformations of the Design Tool. We've enhanced the user experience within the setup process and Design Tool step to help provide easy access to design inspiration and free resources.
Shopping Cart
In August, we launched a shopping cart on our site. Now, buyers can shop through all of our live campaigns, and check out in one easy checkout session!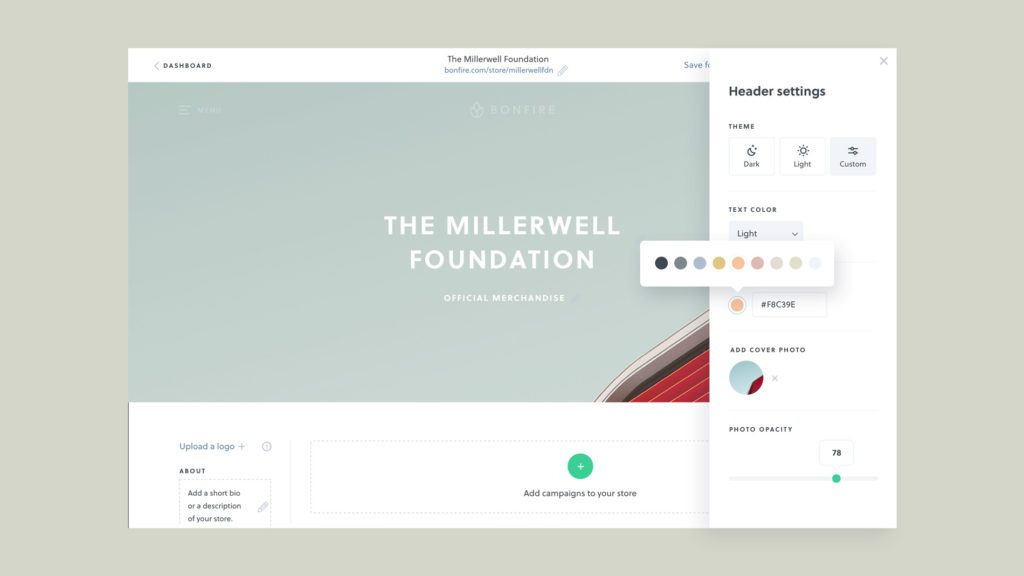 Stores
With the launch of the shopping cart came Stores. Sellers can now create their own custom store, where all of their campaigns can be viewed in one place. This allows sellers to point their community to one link, instead of too many different campaign pages.
---
This past year has been a blast, and we cannot wait to work alongside the rest of the Bonfire community to help make this world a better place! Do you have ideas for what improvements we could make to the site in the year to come? Reach out to us on Twitter to let us know your dreams for Bonfire for 2019!