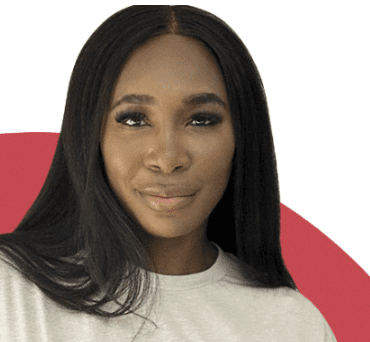 Be part of the change to close the gap and raise awareness about people being paid for their effort, not their gender.
Venus Williams is a trailblazer. An innovator. An advocate.
She's known worldwide for her outstanding achievements in professional tennis. Venus is the former World No. 1, a seven-time Grand Slam singles champion, and is regarded as one of the all-time greats of the sport. 
She's CEO of V Starr Interiors, which was born out of her love for design and business. She's the Brand Founder of fashion-forward activewear brand, EleVen by Venus Williams, which creates tennis and everyday apparel designed with attitude and style. She is also the Founder of happy viking, a complete plant-based nutritional drink company. 
She has consistently used her platform to advocate for wage equality, beginning with her fight for equal compensation for women in professional tennis – a fight she eventually won.  
Now Venus is setting her sights on a much larger goal – to put an end to wage inequality across all industries, for women everywhere.
The 3rd annual #PrivilegeTax campaign is raising awareness about the gender pay gap and is raising funds to enact lasting change.
The Story
Women in the United States earn 83 cents for every dollar men earn, costing them $407,760 over the course of a 40-year career.
In honor of Women's History Month, Venus Williams and her brand, EleVen by Venus Williams, have partnered with female artists Tafy LaPlanche, Delvene Cockatoo-Collins, and Keisha Leon, to design 3 limited edition t-shirts where campaign profits will be donated to Girls Inc.
When Venus won Wimbledon for the first time in 2000, the men's singles champion received more prize money than the women's singles champion. From that day, Venus felt compelled to campaign for equality for women and after a long and persistent fight became the first woman to collect an equal-sized champion's check at Wimbledon in 2007.
This also inspired her to initiate the inaugural #PrivilegeTax campaign, to shine a global spotlight on wage inequality during March and close the gap across all industries.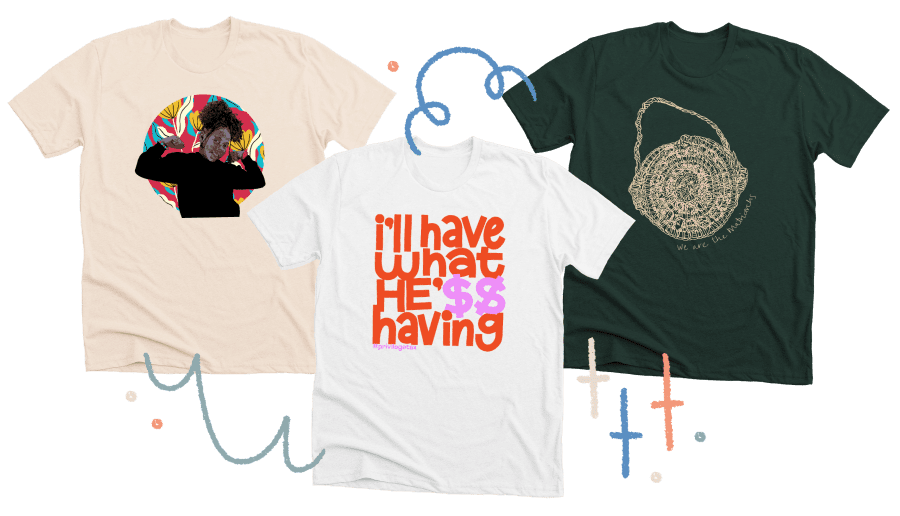 These t-shirts represent commitment to closing the gender pay gap and raising awareness about people being paid for their effort, not their gender. These t-shirts represent the diversity and strength of women.
The Impact
Profits from these t-shirts are going to Girls Inc., a network of local nonprofit organizations that serve girls ages 5-18 at more than 1,500 sites in 350 cities across the United States and Canada. Their evidence-based programming is delivered by trained professionals who focus on the development of the whole girl, supporting, mentoring, and guiding girls in an affirming, pro-girl environment.
At Girls Inc., girls learn to value their whole selves, discover and develop their inherent strengths, and receive the support they need to navigate the challenges they face.
The Designs
The artists who created the designs for the #PrivilegeTax campaign have each leaned into their unique creative styles to create 3 very different ways to express the same overarching message about ending wage inequality.
Strong, Smart + Bold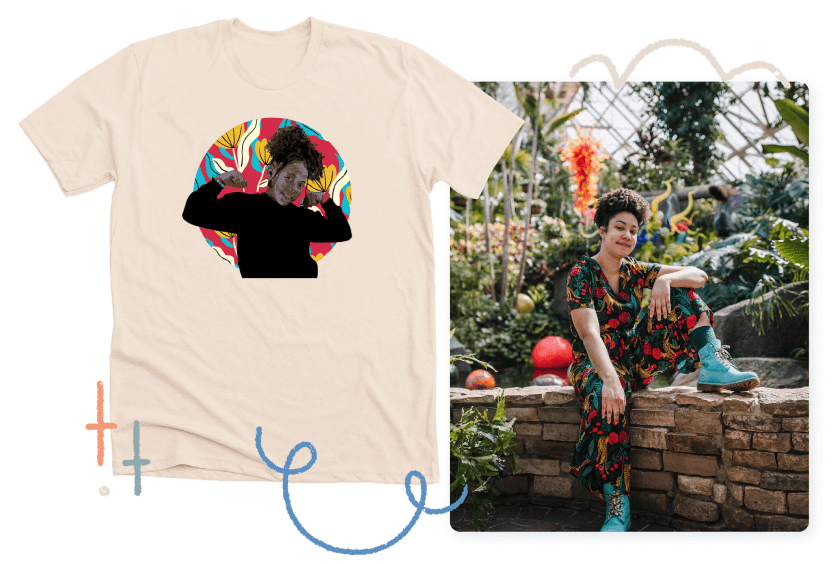 The design for Strong, Smart + Bold was created by Tafy LaPlanche. Tafy is an Afro-Latina portrait artist based in NYC and Savannah, Georgia. Painting unique and vibrant portraits for unique and vibrant people!
"My design for this shirt was inspired by Girls inc. inspiring girls to be strong, smart, and bold. All qualities we possess and just need to realize within ourselves. I wanted to show the strength of a girl with a power stance. Vibrant colors signify how bold we are. And tulips represent love, but more specifically love for ourselves and our value, and to me, that's smart- knowing a girl's worth. It was important for me to show a girl at a younger age because I want generations of girls to come to know that they are all of those things – strong, smart, and bold."
– Tafy LaPlanche
I'll Have What He's Having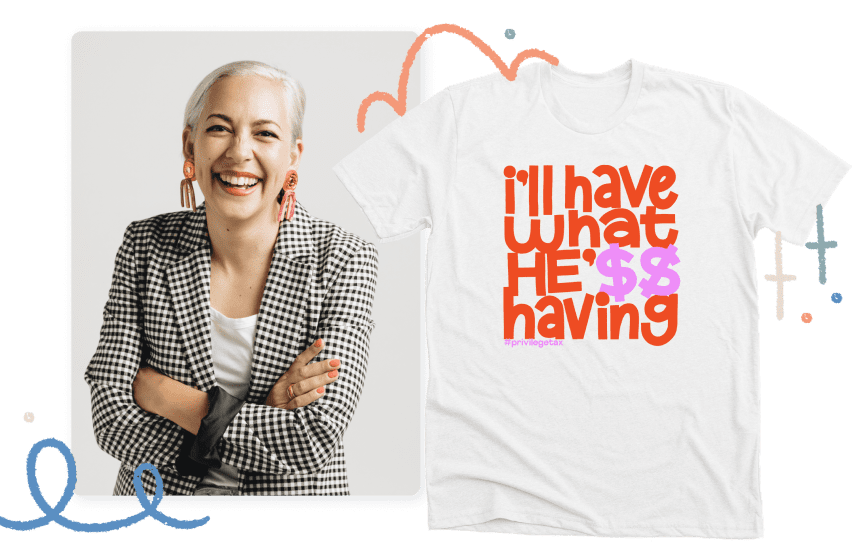 The design for I'll Have What He's Having was created by Keisha Leon. Keisha Leon is an artist and designer that uses narratives to reflect her own experiences; and connecting conceptual design with social outcomes, to change the narrative for the future.
"My style is to have fun type, for this shirt I wanted a bold statement that starts the conversation around the gender pay gap, "I'll have what he's having" is a design I did in my early days and wanted to revisit it for the tee, it is a bit tongue in cheek, but in all seriousness, I will have what he's having… with a side of equality."
– Keisha Leon
We Are The Matriarchs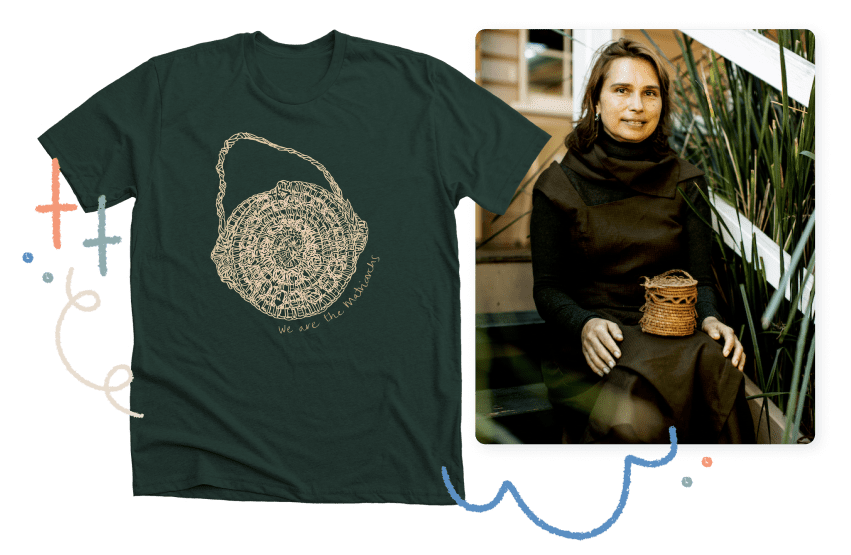 The design for We Are the Matriarchs was created by Delvene Cockatoo-Collins. Delvene Cockatoo-Collins is a First Nations artist and designer, who lives and works on Quandamooka country. Delvene's work is far more than just marks on a page. It embodies a rich connection to country, capturing the Quandamooka soul.
"Inspired by her great grandmother's basket. A representation of the power her great grandmother had and in maintaining these skills, she could then pass them down to her grandmother. Now we have the responsibility and are the matriarchs for the next generation of female leaders."
– Delvene Cockatoo-Collins
---
The #PrivilegeTax campaign is proof that powerful, impactful things happen when women come together in support of a cause and in support of each other.
Buy a shirt (or all 3) to support The #PrivilegeTax and Girls, Inc. today. Your purchase helps inspire the next generation of girls to be strong, smart, and bold! 
Give To Girls, Support The #PrivilegeTax.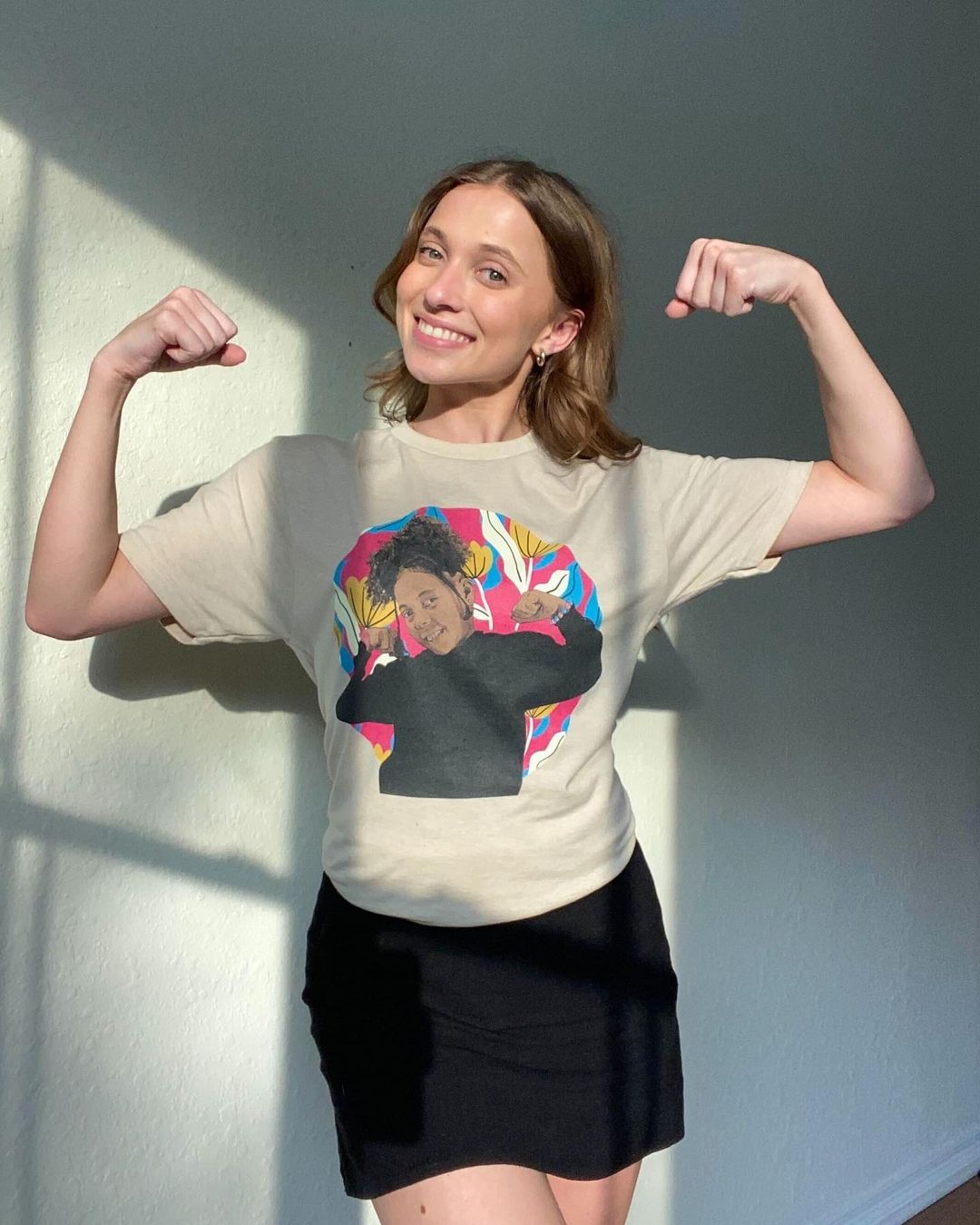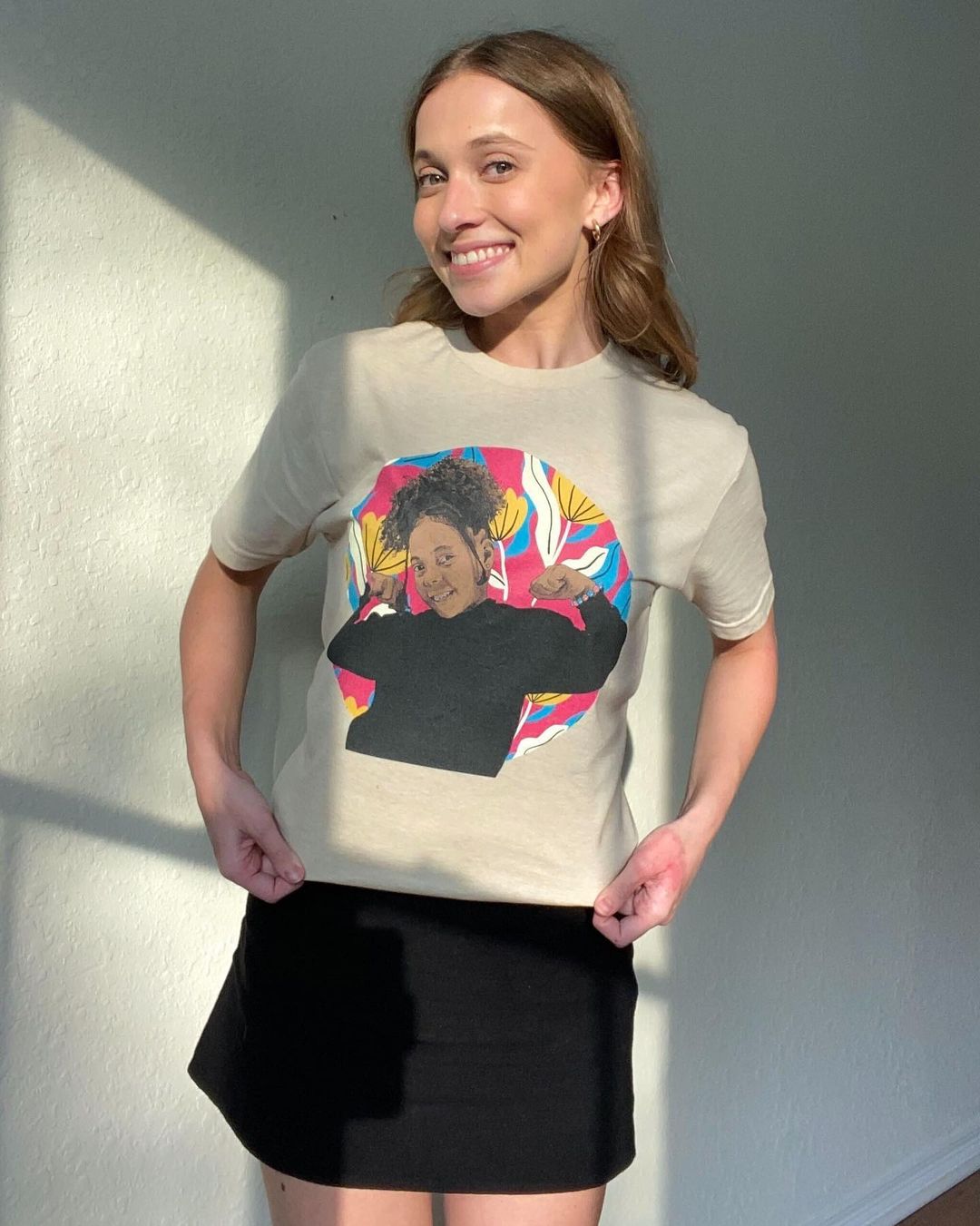 Written by: Hayden Ireland / Content Specialist
Illustrated by: Madison Summers / Lead Marketing Designer