Your passion for traveling has taken you on exciting adventures all around the world! You've been here, there, and practically everywhere and along the way you've learned how to jetset like a pro. You've become an important resource for your community of followers and they look to you for tips and tricks on all things "travel" – where to go, what to do, what to see, where to stay, and even what to eat. Why not also offer your followers expertise on what clothing and accessory items work best for traveling? That way they can feel even more prepared to "get up and go" just like you! Let's hit the road and start designing your merch today!
Travel-friendly Merch Ideas
We've put together a list of our very best travel-friendly merch here for you to check out. They've got style, spunk, and spontaneous energy to spare. Both you and your followers are going to be big, big fans of these products!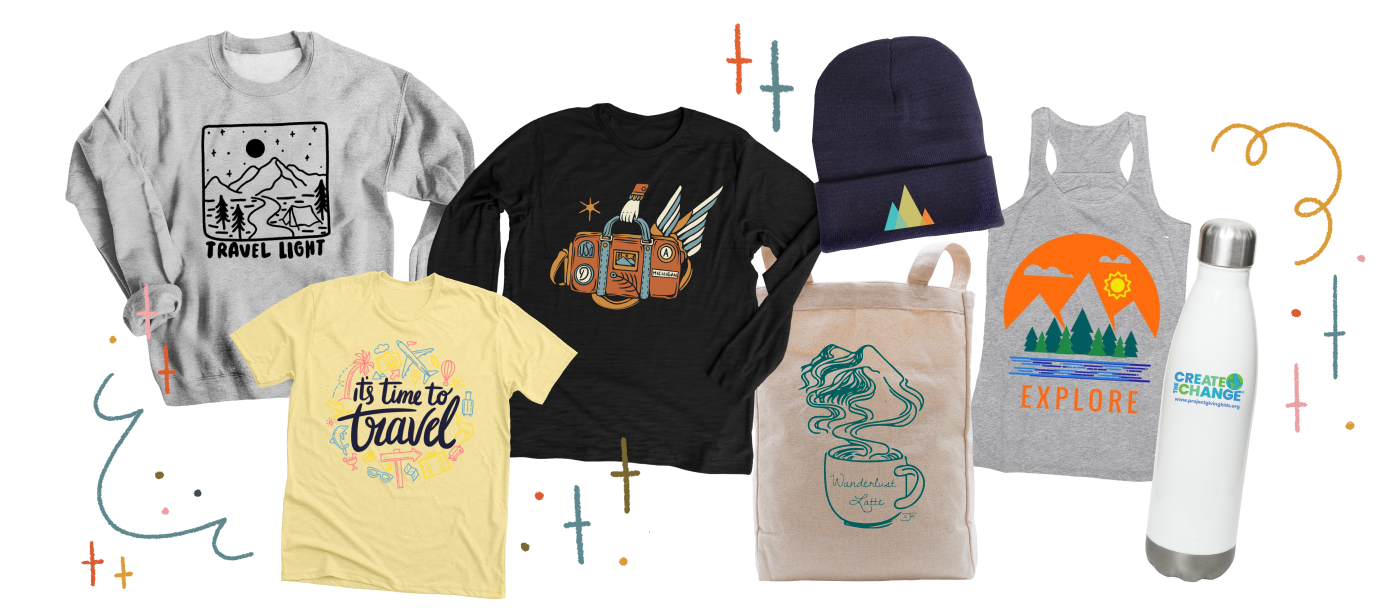 T-Shirts
A classic tee is always a good idea for your Bonfire store. Our Premium Unisex Tee is super soft, stylish, and ready for any and all adventures. Long commute to your next destination? No worries – this tee will keep you and your followers comfy no matter how long you have to spend on planes, trains, and automobiles.
Long Sleeve Tees
Trust us when we say anyone who puts this Premium Long Sleeve Tee on never wants to take it off. It has an already worn-in feel right from the get-go. This long-sleeve tee is a nice piece to offer your community because it's awesome for days when the weather is a little unpredictable. It also layers really well under a jacket or coat.
Crewneck Sweatshirts 
The Crewneck Sweatshirt looks good and feels good to wear. Include this in your store for your followers who like to make sure they always have a cozy clothing option nearby. This sweatshirt is perfect to toss into a carry-on for those chilly airplane rides.
Women's Racerback Tank Tops
The Women's Racerback is a must-have item for exploring warmer climates. This tank is lightweight and flattering. It can be worn on top of a sports bra or bathing suit, or it could be worn with joggers, jeans, or shorts – the outfit possibilities are basically endless. Your followers will really enjoy this easy wardrobe piece.
Tote Bags
If you're a travel influencer, that means you're often on the go. Our Premium Tote Bag is the perfect thing to help you keep everything in one place. It's also easy to carry and is roomy for lots of storage. Heading out for a day of shopping? This tote works great as a reusable shopping bag and the side gussets are nice for carrying things like your keys or phone. Wherever you end up – you'll be ready to take your goodies with you and even collect some more. And now your community of followers can feel like a pro when they tote this bag around, too!
Travel-inspired Designs
There are so many reasons why your community loves to follow you – the incredible trips you go on, the beautiful photos you take, and the countless life lessons you've learned and shared with them along the way – let's hone in on those reasons and celebrate them in your merch designs! Once you've decided which products you'd like to offer in your store, you can customize them to your heart's content! Here are some travel-inspired design ideas to help get your creativity flowing.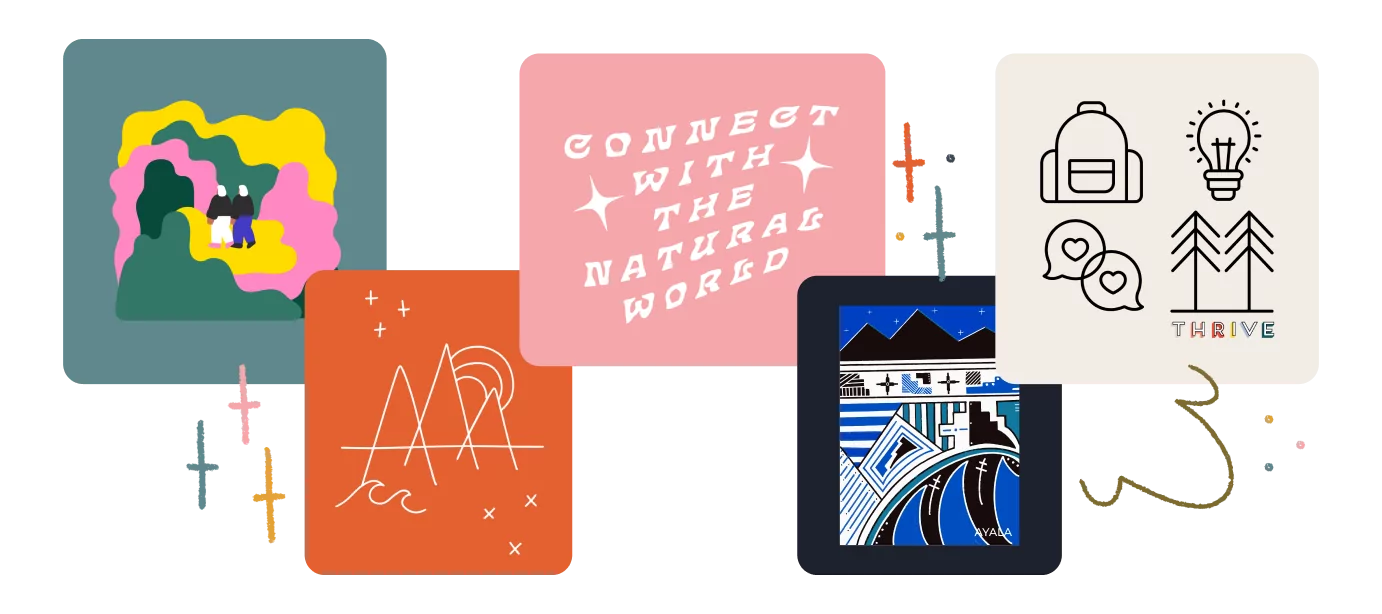 Location or Trip-specific Designs
Got a big trip coming up or planning a tour around a country or continent? Brand some merch around that specific travel event! Run a limited sale for your merch and encourage your community to rock these designs with you while you're on that epic journey! Just think how fun this will be for you and your followers! You can even use the logo and design across all of your content to keep things super consistent and keep the hype going.
Inspirational Message Designs
You've gathered wisdom from your journeys, whether it was from a fellow passenger on a plane, that taxi driver who took you to your hotel, or an enthusiastic tour guide. Share those pearls of wisdom and special moments with your community by turning them into designs for your merch! This way you and your followers can bring those inspirational messages with you everywhere you go!
Designs Based on Your Favorite Travel Photos
One of the reasons your community follows you is to see what you see as you travel to places they love, places they dream of visiting, and places they might never be able to go. Your photos help them share your experiences and journey around the globe with you. What if you turned your most popular images into t-shirt designs for your community to purchase? What a meaningful way to connect with your followers on a more personal level.
---
These products are ready to take on the world – just like you, and just like your followers. Each piece is created with comfort and durability in mind and is prepared to take on adventure after adventure. We hope you're as excited about these merch options and design ideas as we are. We can't wait to see all the amazing places you, your followers, and your merch will go!
Ready to start selling your own custom merch?

100% free

Easy set up

Fast payouts