Looking for a gift that gives back to an animal cause but still wows the person you're giving it to? You're in the right place. Sit back, relax, and browse with ease because your holiday shopping just got a whole lot easier with these 10 gift ideas that give back to animals.
Panda Bob Tee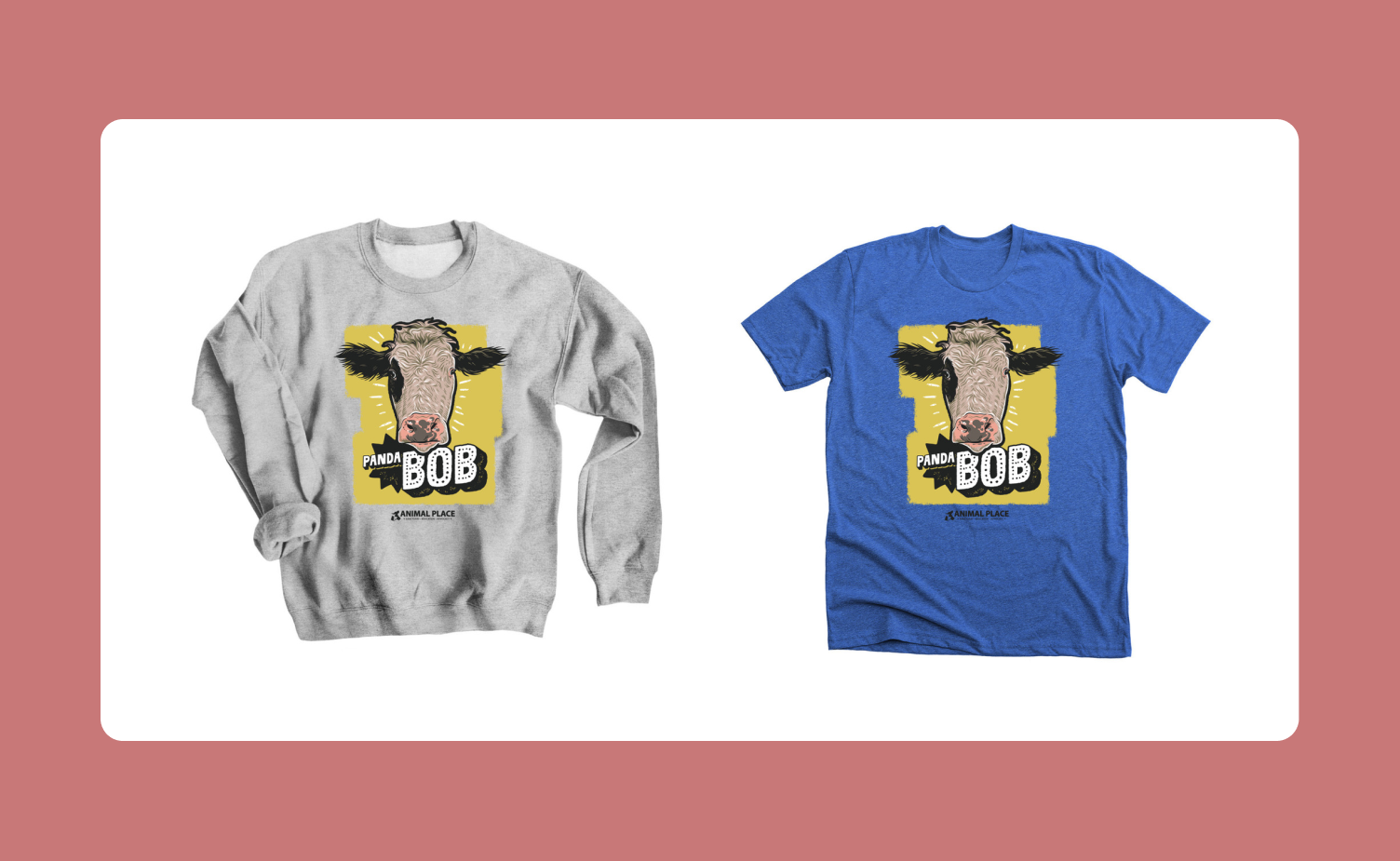 This super comfy sweatshirt features the lovable face of Panda Bob, the wildly popular and charismatic cow from the Animal Place animal sanctuary in Grass Valley, CA. Proceeds go to the care of Panda Bob and the other farm animals at the sanctuary.
Tito's Vodka Dog Toy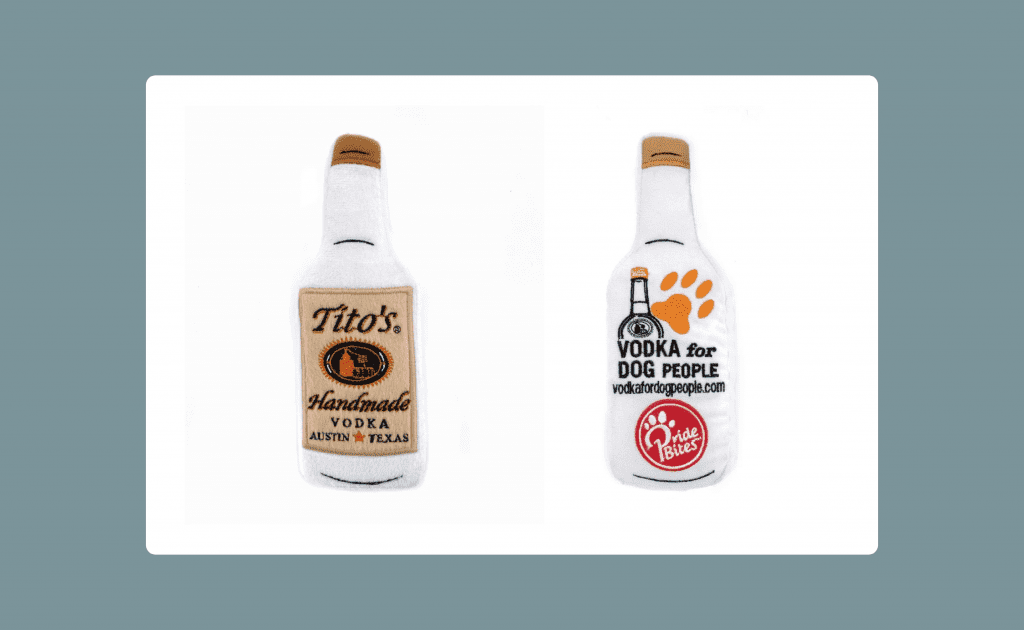 Happy hour doesn't have to be just for humans! Buy this Tito's Dog Toy for your favorite dog to help Tito's Vodka raise money for nonprofits who transport dogs from dangerous situations to give them a chance to find forever homes.
Love Goodly Skincare Boxes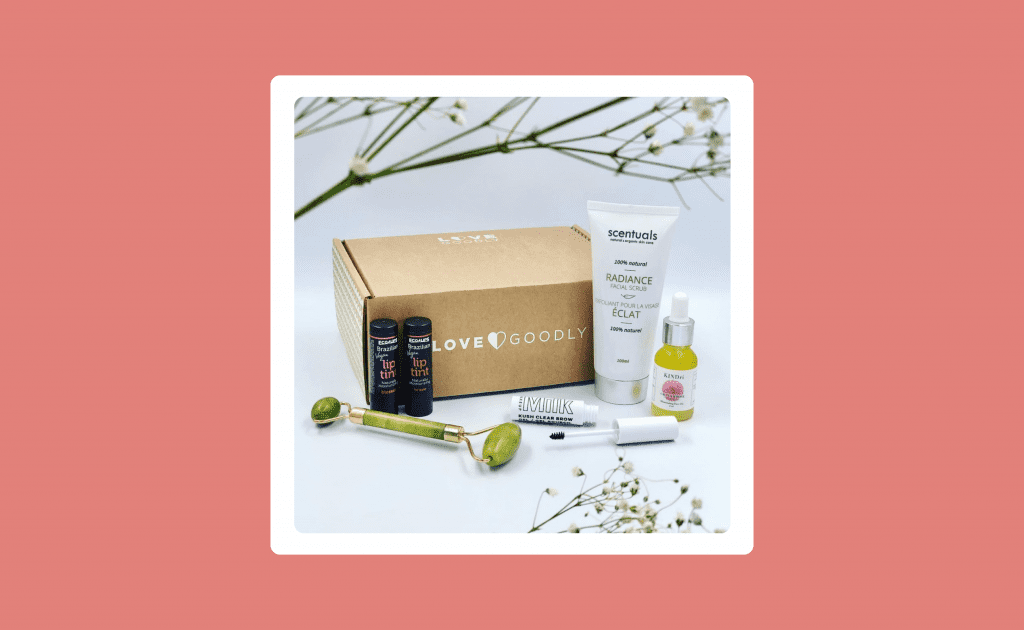 Love Goodly offers non-toxic, cruelty-free, and vegan skincare products. Donating a portion of the proceeds to animal organizations and causes, the Love Goodly Essential Box is one of our favorite gift idea that gives back to animals.
For $40 you can gift their Single Essential Box that contains 4 full-sized beauty, skincare, and wellness products with a retail value of $77+. Alternatively, for $106, you can give someone the 6-Month Prepaid Boxes, which will send your loved one 3 boxes over the next 6 months.
Grounds and Hounds Coffee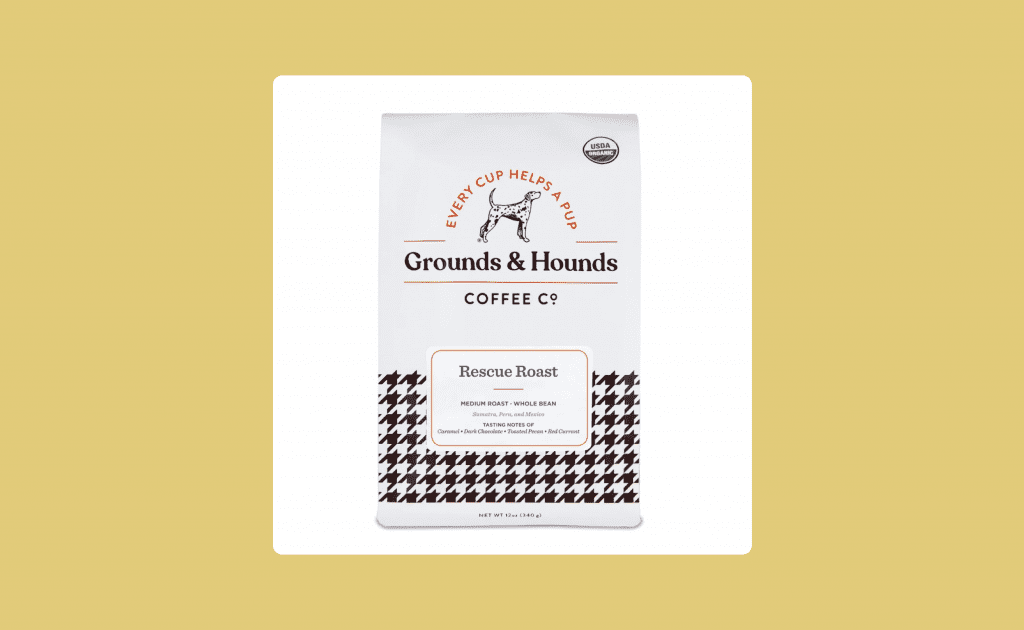 With 20% of all profits going to animal rescue organizations working to provide safe-havens for dogs between homes, Grounds and Hounds Coffee could be the perfect place to find a gift for the coffee and dog lover in your life. Plus, each bag of coffee has an incredibly thoughtful dog-related name, like ✨Belly Rub Blend✨, that's cute enough to make your knees weak.
Jax and Bones Rope Dog Toys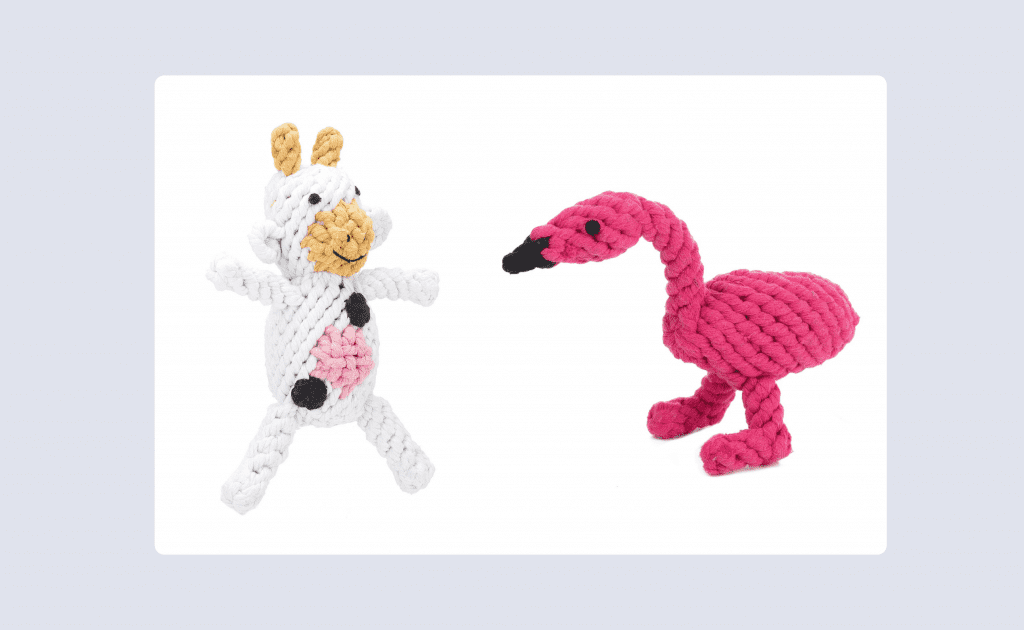 With over 70 different styles to choose from, these handmade rope dog toys from Jax and Bones will provide any dog with countless hours of entertainment. Plus, as the rope frays, it turns into doggie dental floss to help keep their oral health in tiptop shape. The ropes cost between $10 and $18, and 10% of the proceeds go to animal rescue and animal welfare groups.
Ivory Ella Summit Mini Backpack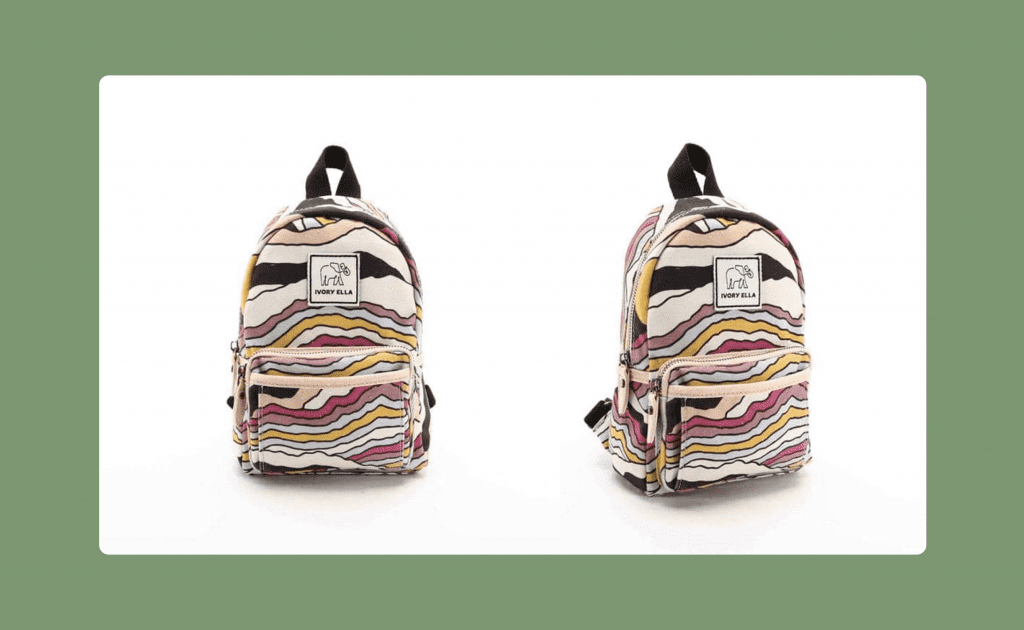 With its stylish design, fun color scheme, and 10% of net profits going to Save The Elephants, the Summit Mini Backpack is a great gift for anyone who loves fun accessories that give back to animal causes. Purchase this backpack for $49, or, become an Ivory Ella member and you can save 20% on your order.
Oregon Humane Society Tee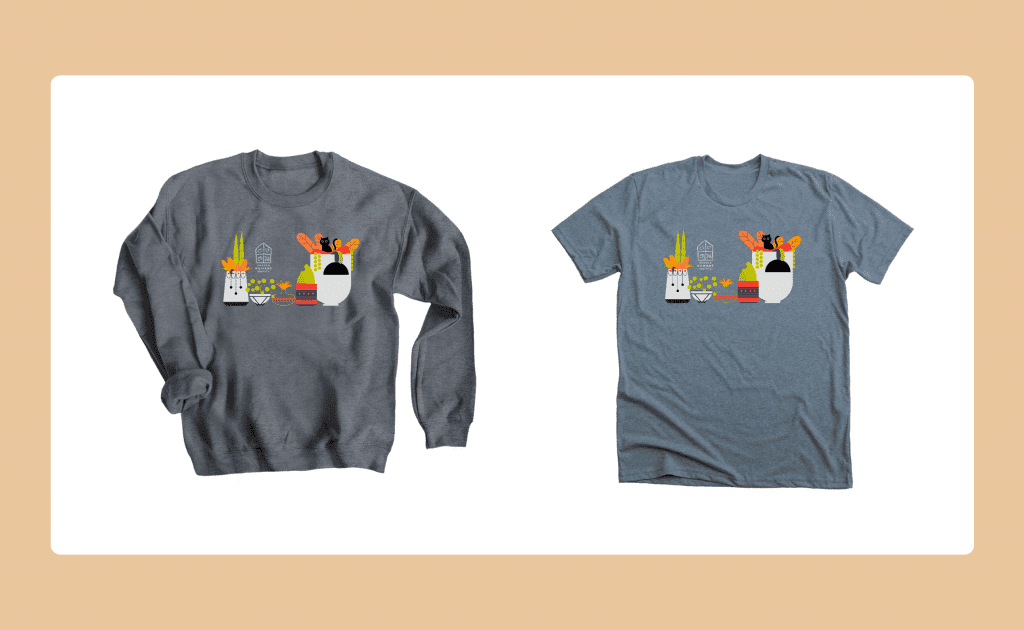 This creative minimalist illustration on the Oregon Humane Society Tee is sure to turn heads everywhere you go. Proceeds from these shirt sales go towards the Oregon Humane Society's efforts to provide shelter, food, medical care, and second chances to rescued and homeless pets.
Rescue Candle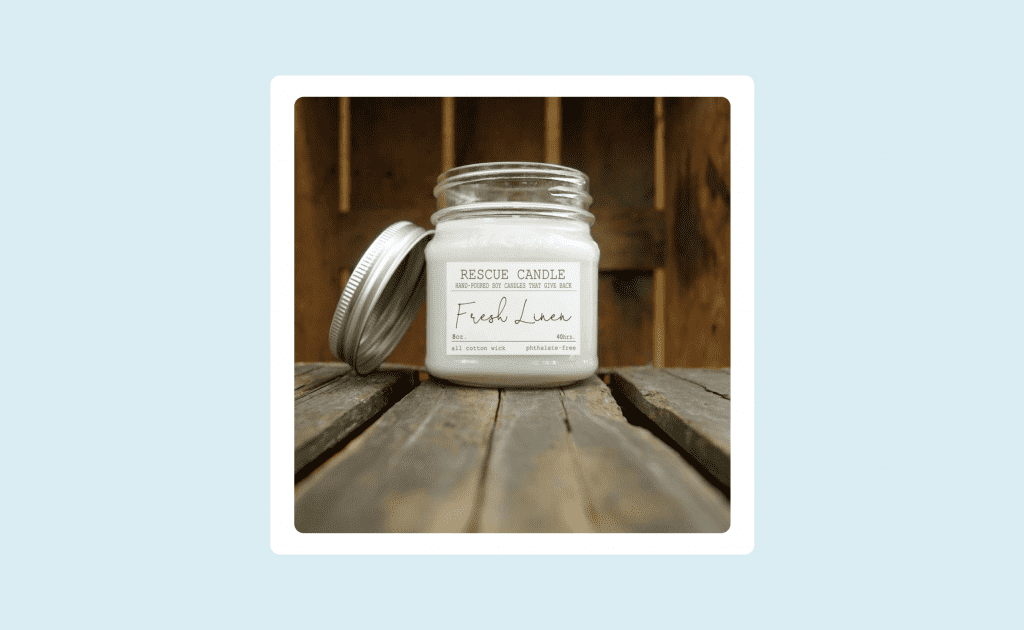 Using domestically grown soy wax that's blended with high-quality fragrances and essential oils, the Rescue Candles are sure to leave a lasting impression on anyone you gift them to. 25% of the proceeds are donated to animal rescue organizations, and each purchase comes with a donation card so you know exactly where your donation went.
Great Wisconsin Birdathon Tote Bag & Mug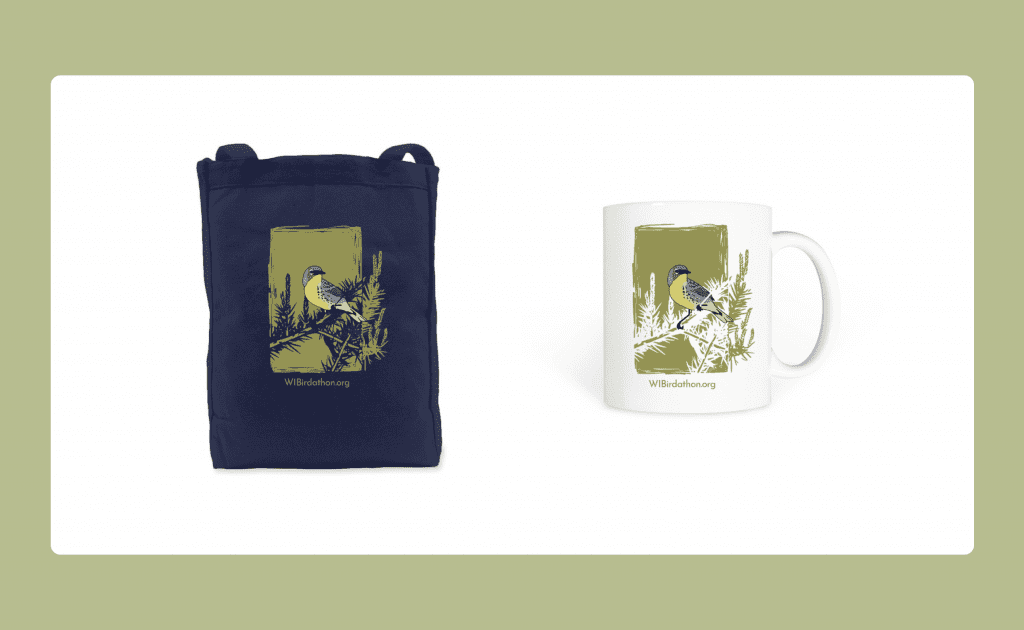 Featuring a gorgeous design of a Kirtland's warbler, the Great Wisconsin Birdathon tote bag and mug helps raise money for The Natural Resources Foundation's Great Wisconsin and their bird conservation projects. Their annual Birdathon event brings people and organizations together from all over the state to help find as many bird species as possible in a single day, while raising funds to support bird conservation projects in Wisconsin.
Sammantha Fisher Animal Rights Prints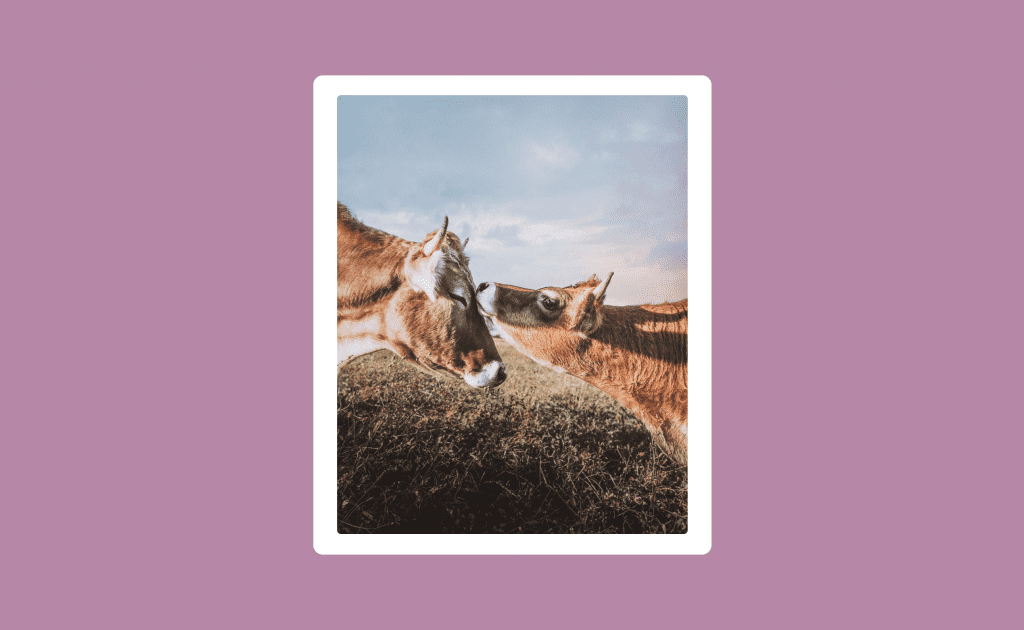 These stunning animal rights photos by Sammantha Fisher make a great gift for anyone who enjoys high-quality photography and fighting for animal rights. Her shop offers hundreds of photos featuring all kinds of different animals that come in a variety of styles and layouts. Plus, every print you order allows Sammantha to continue her work to help animals, animal sanctuaries, and animal nonprofit organizations around the world.