Give a gift that warms the heart of your dearest feminist friend and works to empower women and our world at the same time! We've scoured the web to find 11 of our favorite female-empowering, patriarchy-smashing, womxn-uplifting gifts for this holiday season.
Don't Mess With Texas Sweatshirt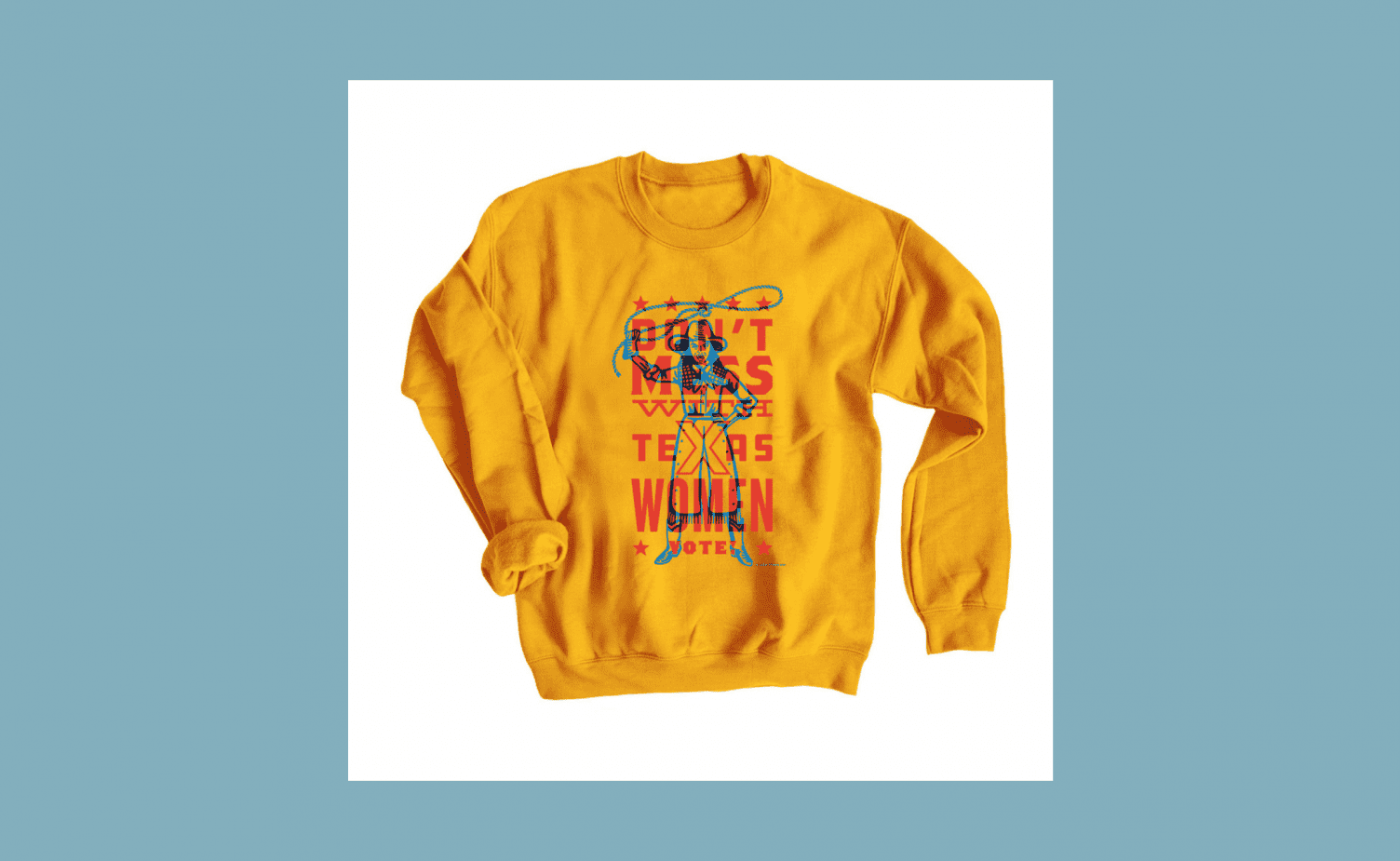 Raising money for Planned Parenthood of Greater Texas, this apparel fundraiser was launched in response to Texas passing a new abortion law that bans almost all abortions in Texas after about six weeks of pregnancy. The design comes in a variety of colors and styles including a crewneck sweatshirt, a youth unisex option, and two adult unisex tee options.
Nevertheless, She Persisted Puzzle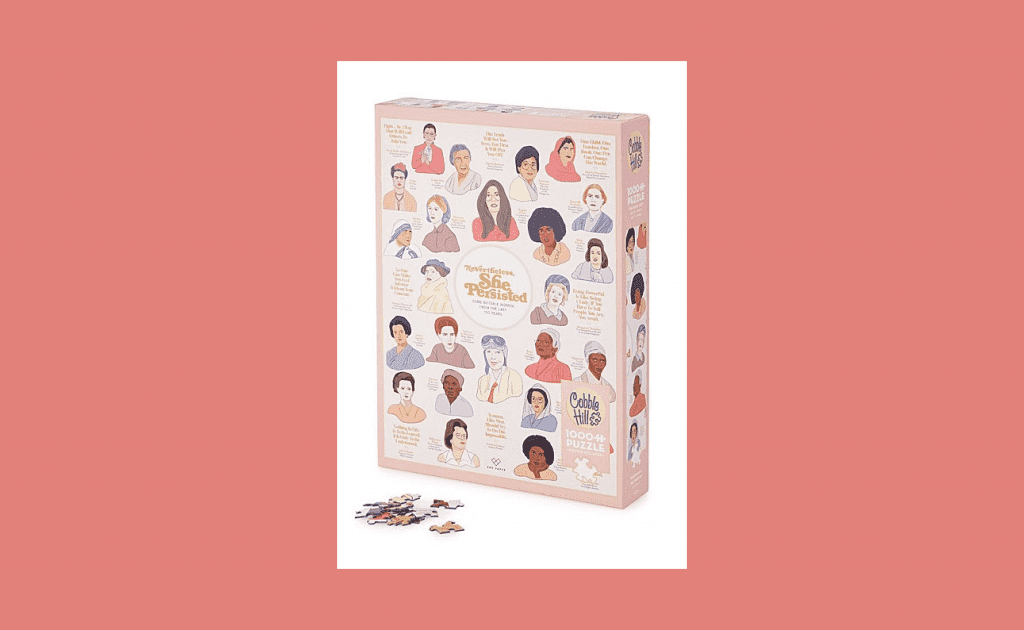 This beautifully illustrated Nevertheless Puzzle highlights women through history who changed the world. The puzzle features drawings of 24 standout women from around the world, with inspirational quotes from some of them about how to press on, even in difficult times.
Spectacular Women Ornaments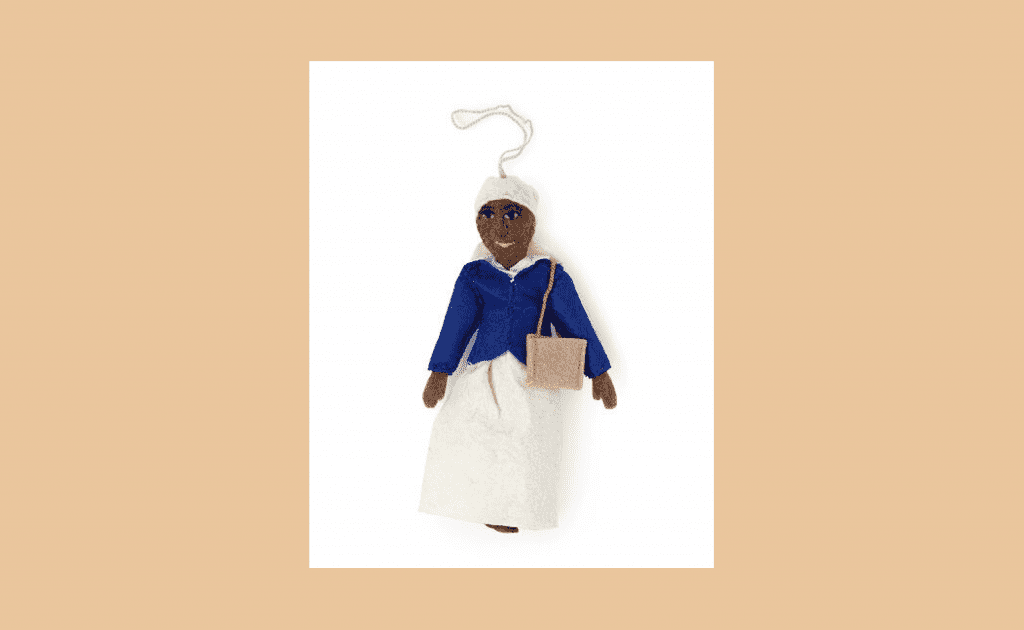 From Harriet Tubman and Sojourner Truth to Jane Austen and Susan B. Anthony, these handmade ornaments formed from sheep wool depict strong women from the past. Artisan Gulnara Kydyrmyshova of Kyrgyzstan handcrafts these ornaments herself. No matter which one you choose, they'll surely make any Christmas tree a little more fierce.
Nasty Women, Good Trouble Tee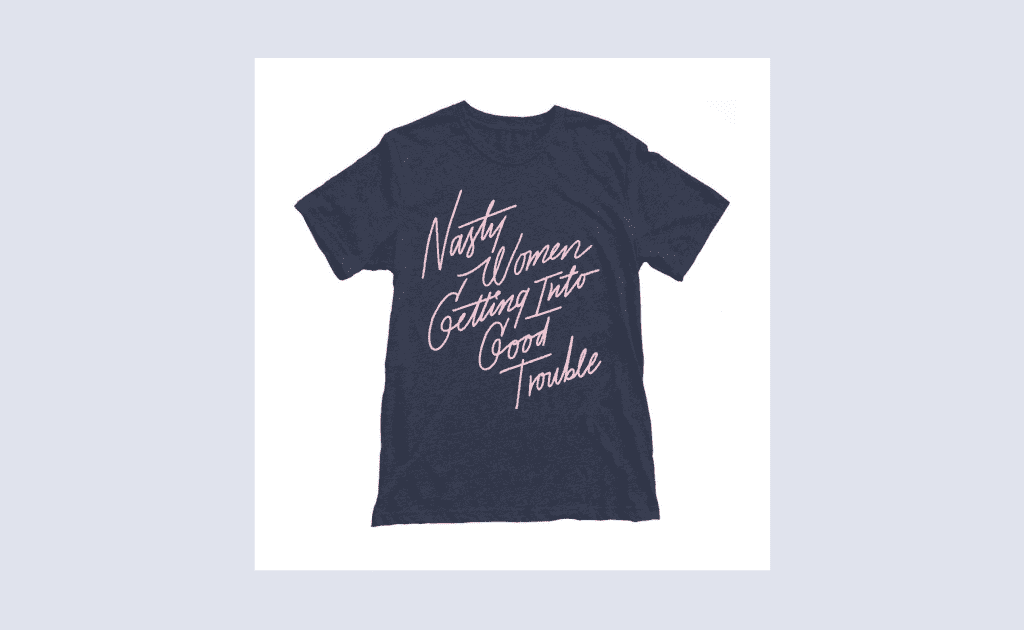 Give your favorite nasty woman her new favorite t-shirt. This unisex Nasty woman Getting into Good Trouble t-shirt is made from ultra-soft tri-blend fabric, so it's sure to be ultra-comfortable, and it sends 100% of profits directly to the ACLU.
???? For more female-empowering gift ideas like this, check out our feminist t-shirts
Storytelling Art Print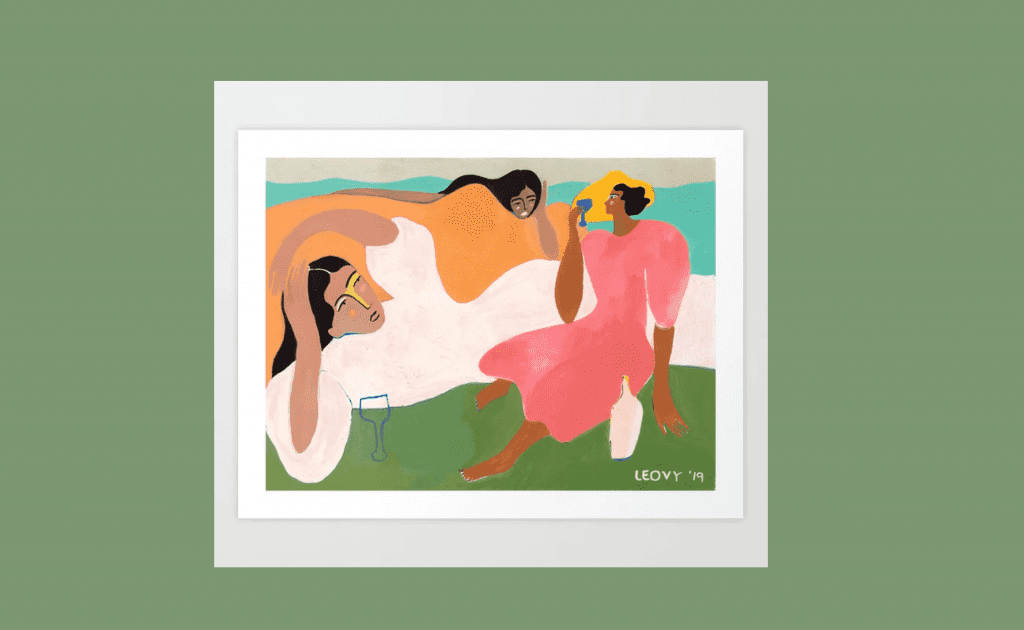 This 100% cotton, acid, and lignin-free archival paper print by Ana Leovy will brighten up any wall. Ana Leovy is a Mexican artist and illustrator based in Cancun, inspired by "dreams, culture, and everyday life". This archival print of a painting she created shows three women in conversation. Whether they're talking about the weather or planning how to smash the patriarchy, this image of women gathering in community is a perfect gift for your feminist gal pals.
The Future is Intersectional Pin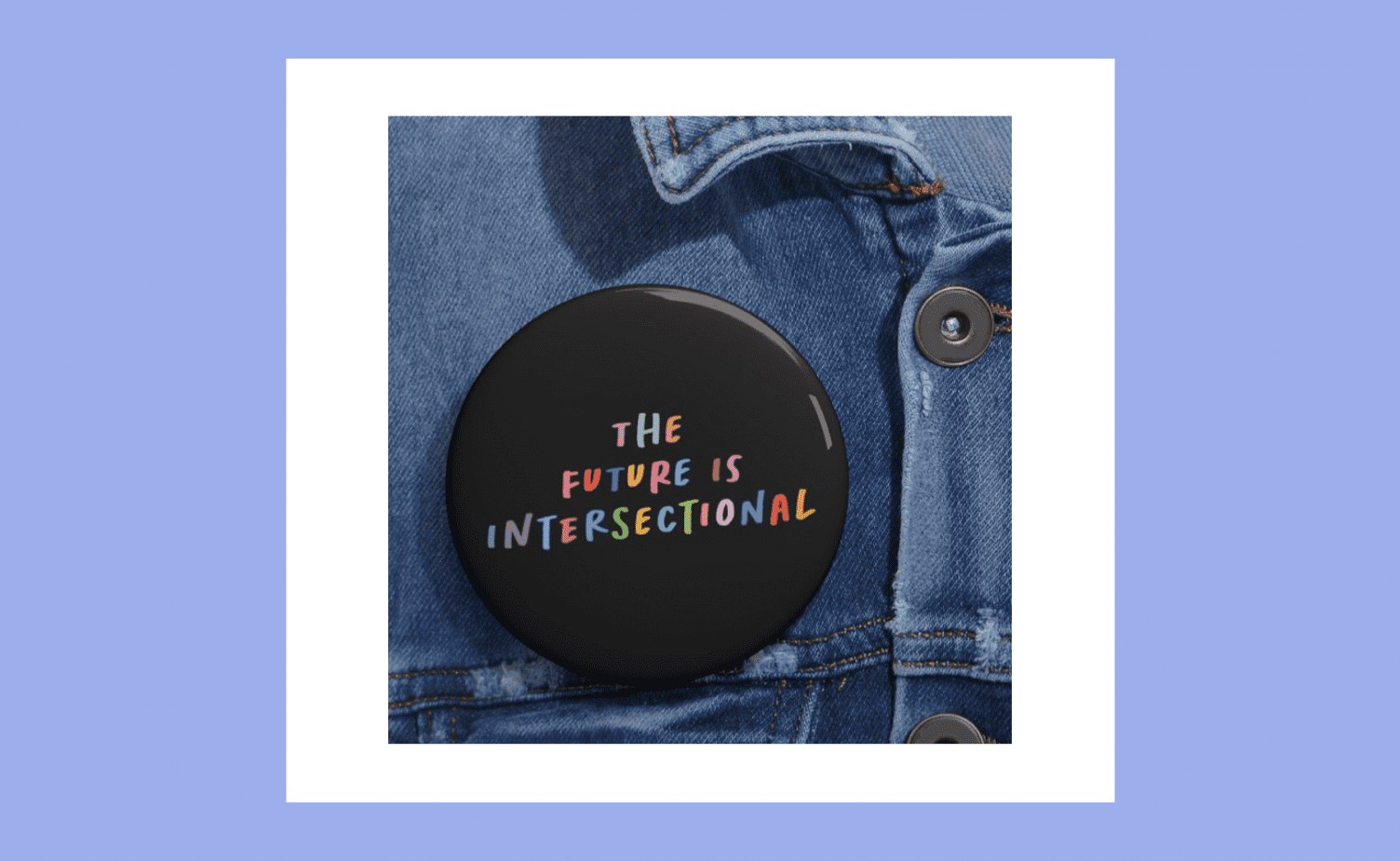 Intersectionality is so important when fighting for women's rights, equity, and freedom. Give this pin from Door & Door Studio to the ladies or gents in your life who strive to live that intersectional life and want to show that to the world.
The Drapron by Handyma'am Goods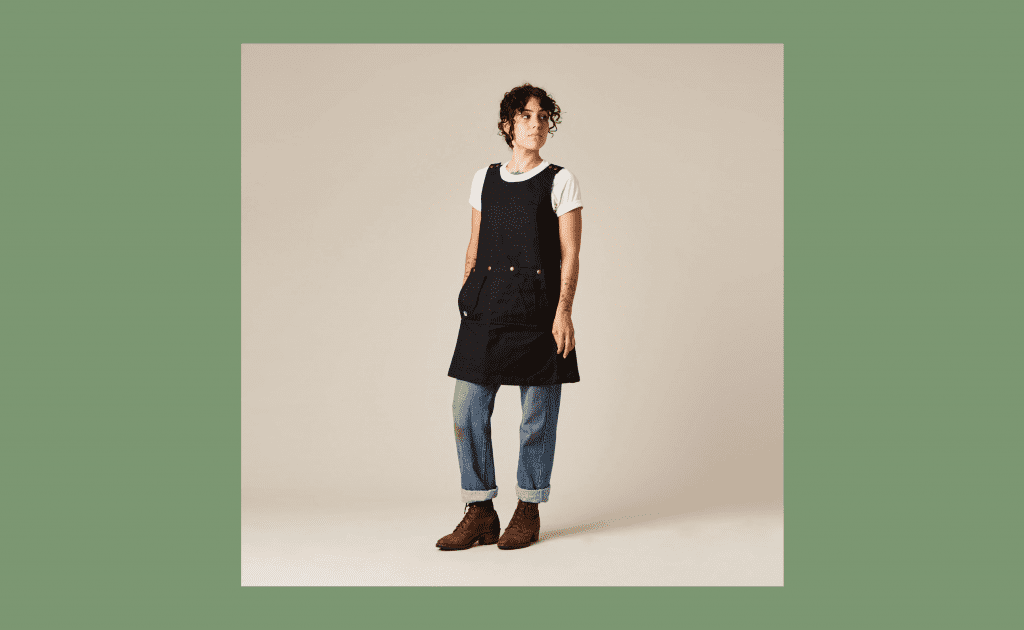 Founded in 2014 by Bella Weinstein, Handyma'am Goods works to create well-made, well-fitting products for hard-working women. Their Drapron is a personal favorite, because it has the thick durability and storage pockets of the best work apron, with all the hardcore femininity of a dress. If you know a badass working woman who needs `clothes that will keep up with her work, this is the brand to look into.
Elect More Women Face Mask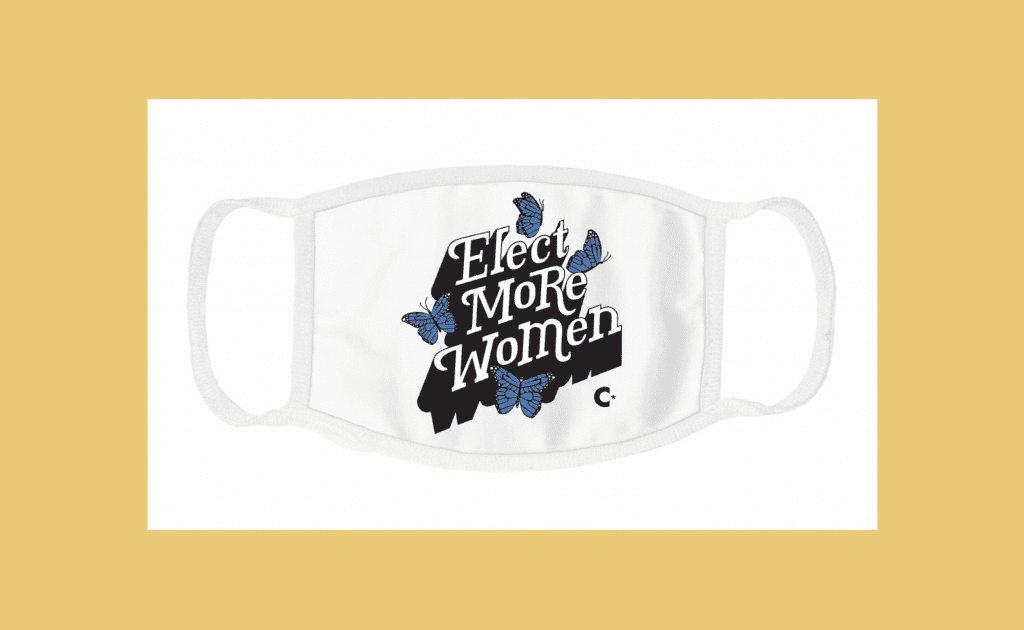 2020 has brought us… a lot of life change. With face masks being a standard part of our lives these days, they're the perfect gift to give the people you love this holiday season. This Elect More Women mask supports California Women's List, an organization working to support women running for public office in the State of California. The design on the face mask was created by Amanda Benson of Air Born Designs.
Thistle Farms Spa Set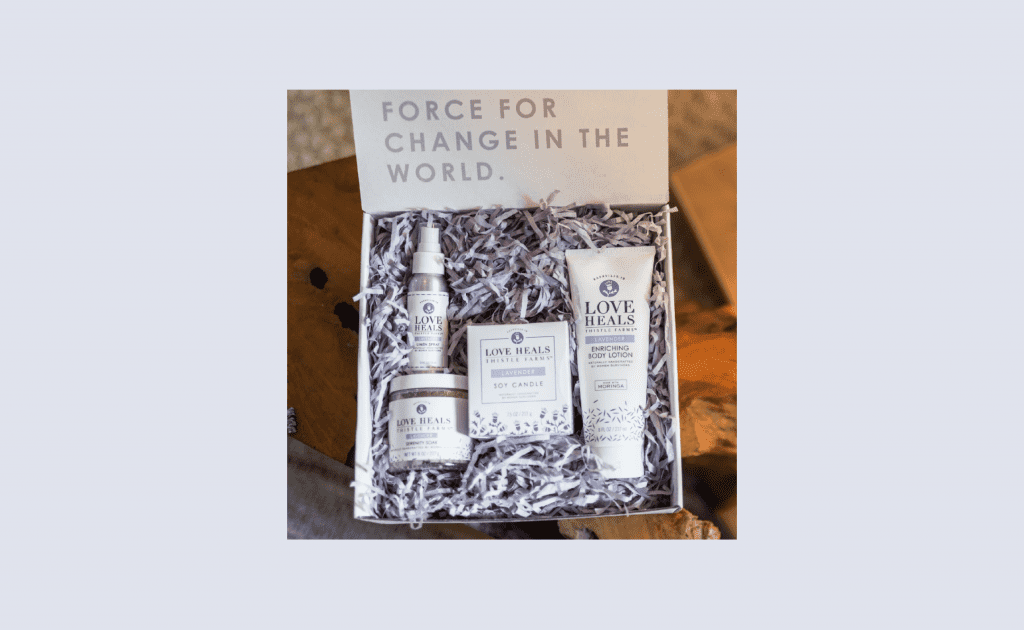 This luxurious lavender-scented spa set gives twice! This gift set includes a candle, lotion, bath soak, and room spray, all made by Thistle Farms. Thistle Farms is a two-year residential community for women survivors of abuse, addiction, trafficking, and prostitution. While women are in the care of Thistle Farms, they are given a safe place to live, food and clothing, healthcare, counseling, therapeutic groups, and job training, all at no cost to the participants.
Black Women of History Quote Pencils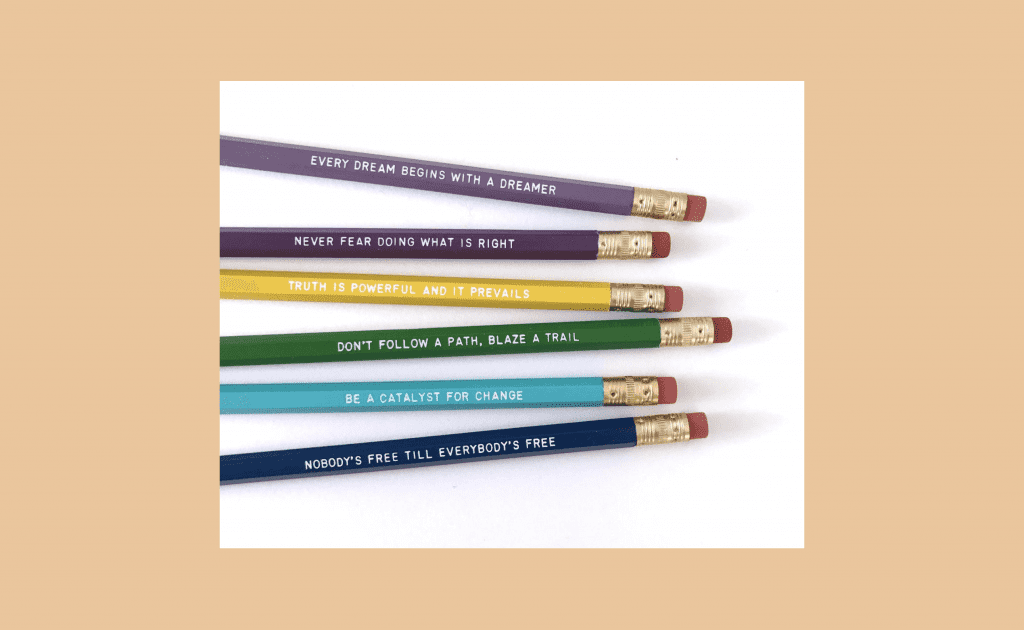 This Pencil set features a selection of quotes from prominent black women in history. The pencils promote powerful words from Rosa Parks, Harriet Tubman, Ruby Bridges, and more. And as an added bonus, 50% of profits go to the organization Black Women's Blueprint. So, if you have someone on your shopping list who loves writing letters to congresspeople and senators, give them this fun set of pencils to encourage them as they write!
We're All In This Together Vinyl Decal Sticker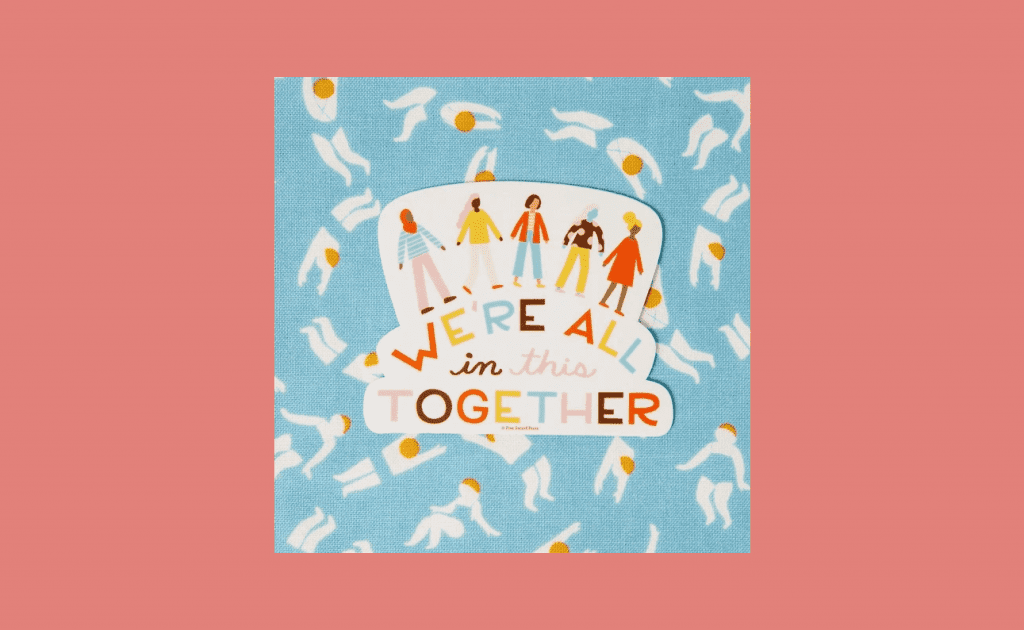 Especially after this difficult year, we could all use a reminder to stick together. This vinyl sticker created by Katie Daugherty, of Cleveland, Ohio, is perfect to bring some positive vibes to your car, water bottle, phone, or computer. Give this as a stocking stuffer or add-on, or, check out some of Katie's other awesome stickers!

Was this article helpful?