These days, for a multitude of reasons, many of us have been spending a lot more time at home. And you know what? We think staying home and staying safe is awesome. We're here to help you celebrate the homebodies in your life, and we're here to help you keep them extra cozy.
Check out this list of products that would make perfect gifts for folks who are all about that stay-at-home-life.
Stay Home Baseball Tee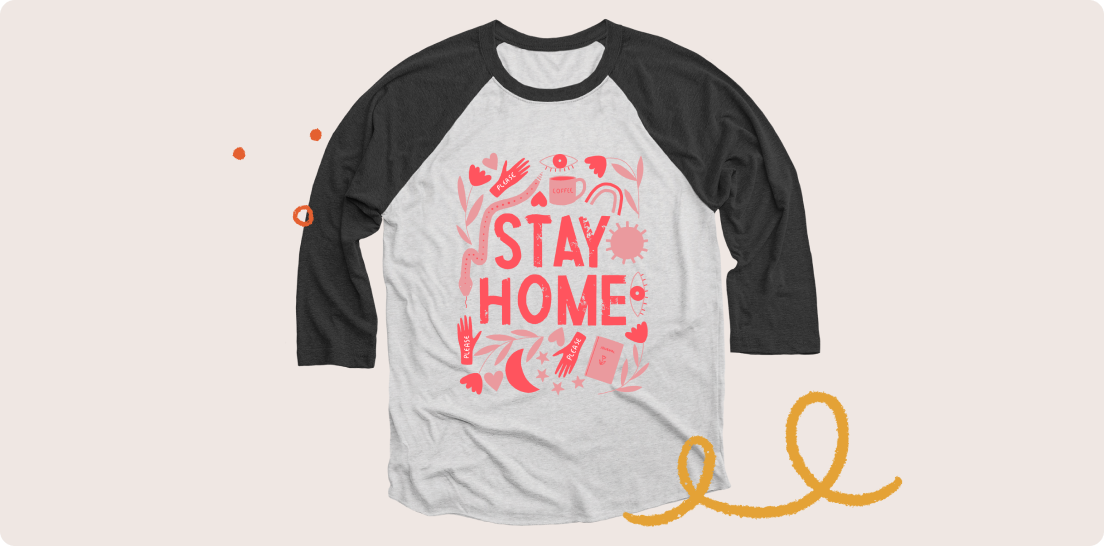 Cute monochromatic, home-themed illustrations on a baseball tee? We love everything about the Stay Home baseball tee by Gingiber. This would be a thoughtful gift for anyone who feels strongly about social distancing and inspiring others to do the same.
Rainbow Beanie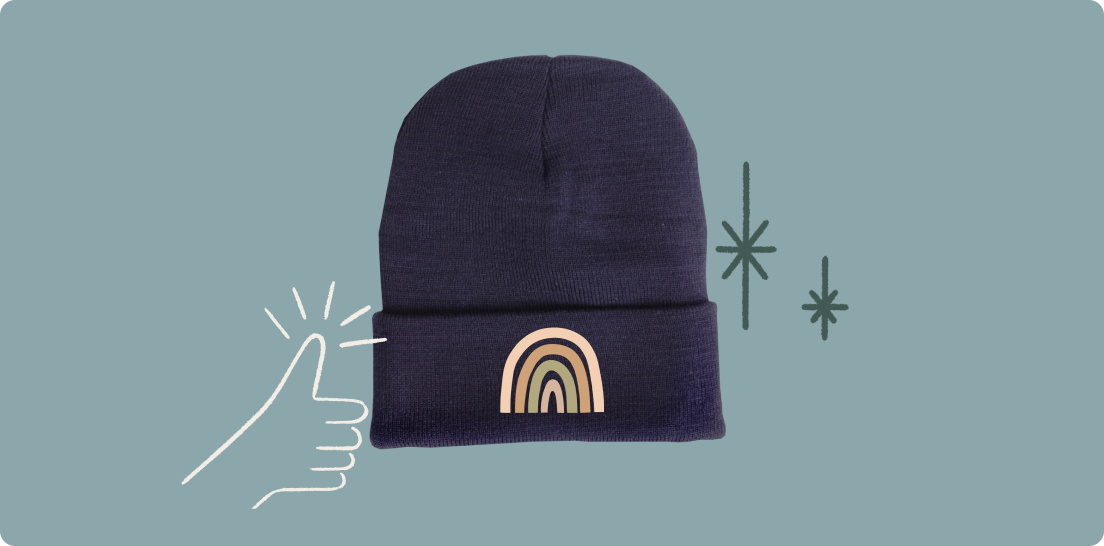 When staying at home and keeping things casual, it's always nice to have a beanie to throw on. The Rainbow beanie by Allie + Sam does the trick. It's cute and comfy and will match basically everything in their closet – especially their sweatsuit sets.
Plants Save Crewneck Sweatshirt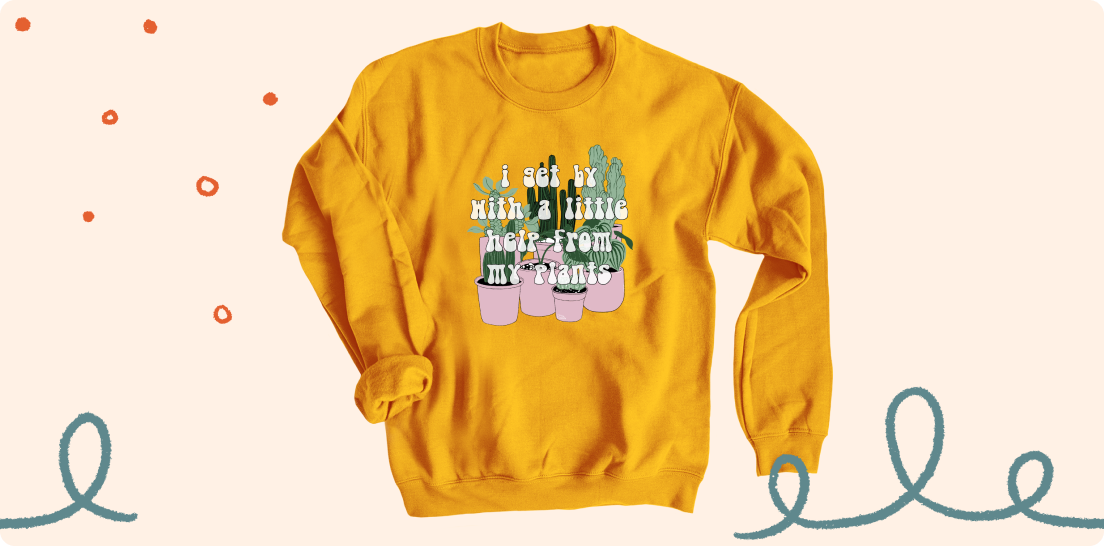 Anyone else been filling their home with as many plants as they can get their hands on? If so, we bet you can relate to the message on the Plants Save crewneck sweatshirt by Euphoria Euphoria – 'I get by with a little help from my plants.' Get this sweatshirt for yourself or for a friend who shares your passion for plant collecting.
Homebody Tee
The Homebody tee by Hunter LaShea Photography speaks for itself. It's the perfect gift for anyone who would rather stay home than go out. This shirt is begging to be worn at home, paired with sweats and a favorite sweater.
Good at Naps Tee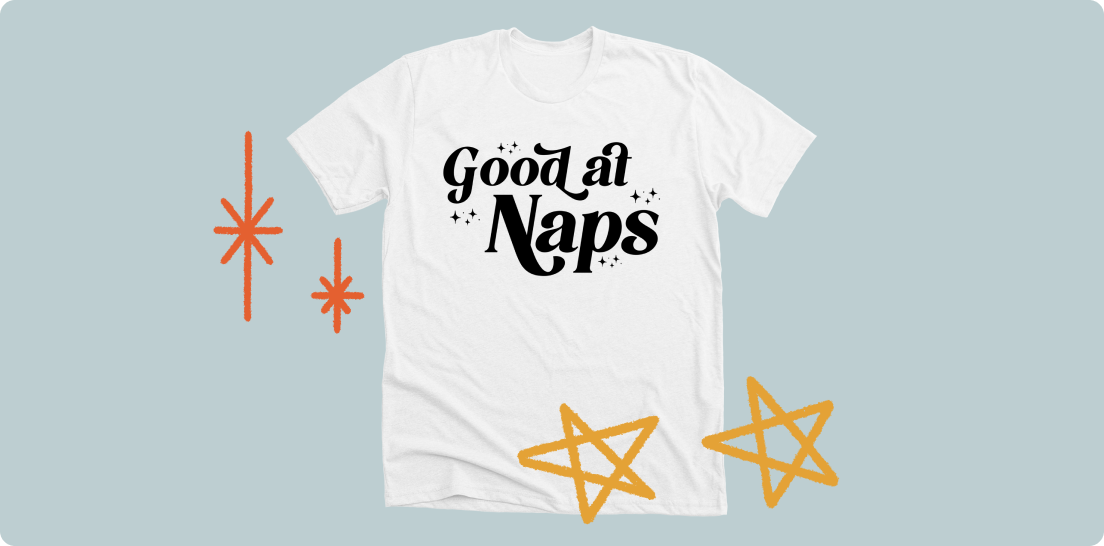 The makers of this tee believe that naps are essential, and we couldn't agree more. The Good at Naps tee by Wake Up Narcolepsy, Inc. raises awareness for the Narcolepsy community and all proceeds help provide supportive services and narcolepsy research. If you know someone who is really good at naps, go ahead and gift them this tee as a well-deserved reward.
I'd Rather Stay Home and Read Pullover Hoodie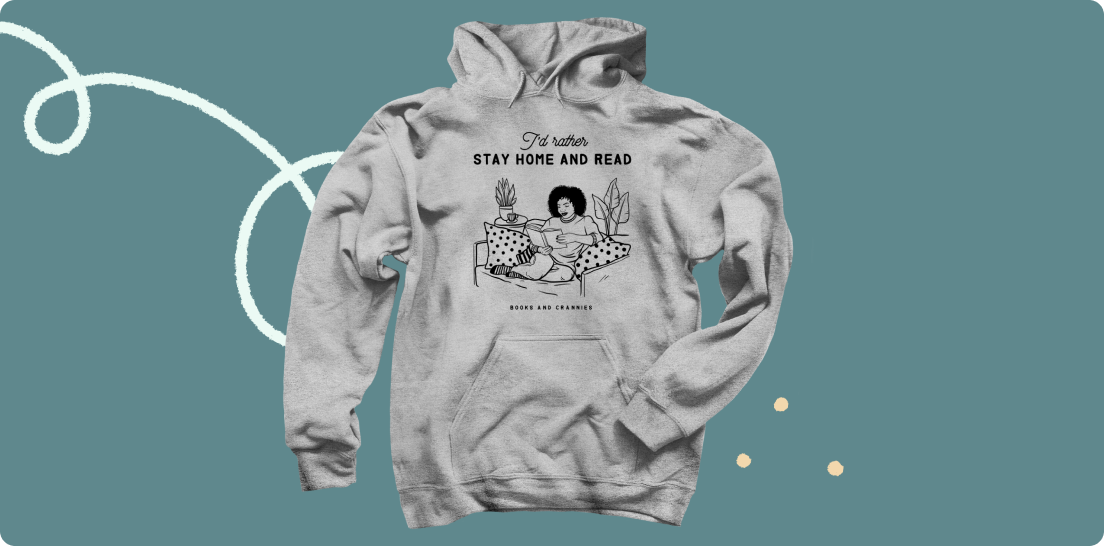 The I'd Rather Stay Home & Read pullover hoodie by Books and Crannies is the ultimate attire for posting up with a favorite book. Not only does this hoodie praise two of our favorite things – staying home and reading, but it also supports a Black Woman Owned Independent Bookstore, and now that is just too good to pass up.
I'm So Tired Mug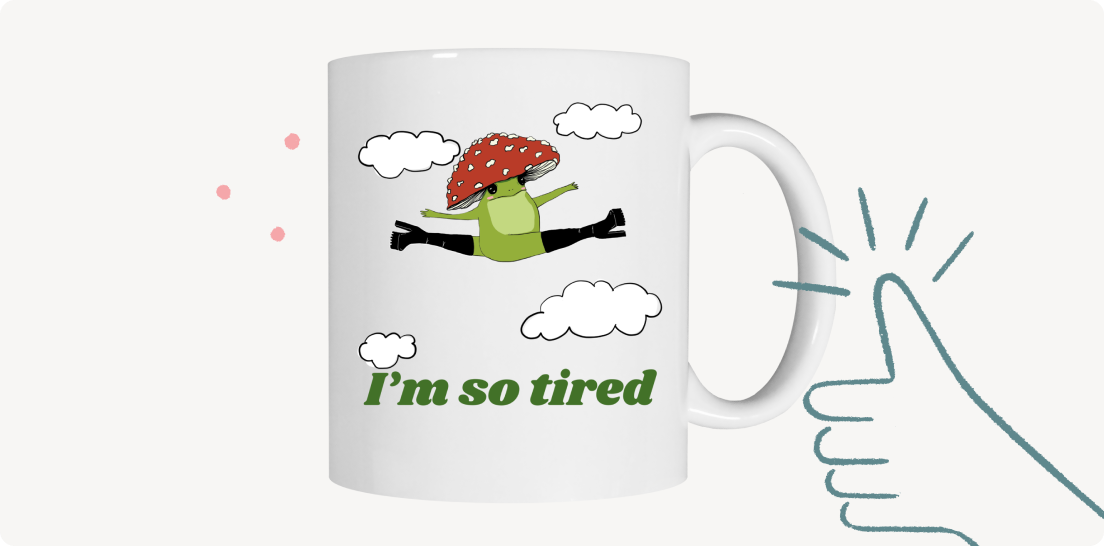 Here's to normalizing the importance of rest this year – and forever! The I'm So Tired mug by Maybell Eequay features a frog wearing a toadstool hat and thigh-high black boots leaping through clouds over the words "I'm so tired". If this frog can admit they are tired, so can we. An excellent gift for a coffee or tea drinker who could use a little more rest and relaxation.
Work From Home Outfit Tee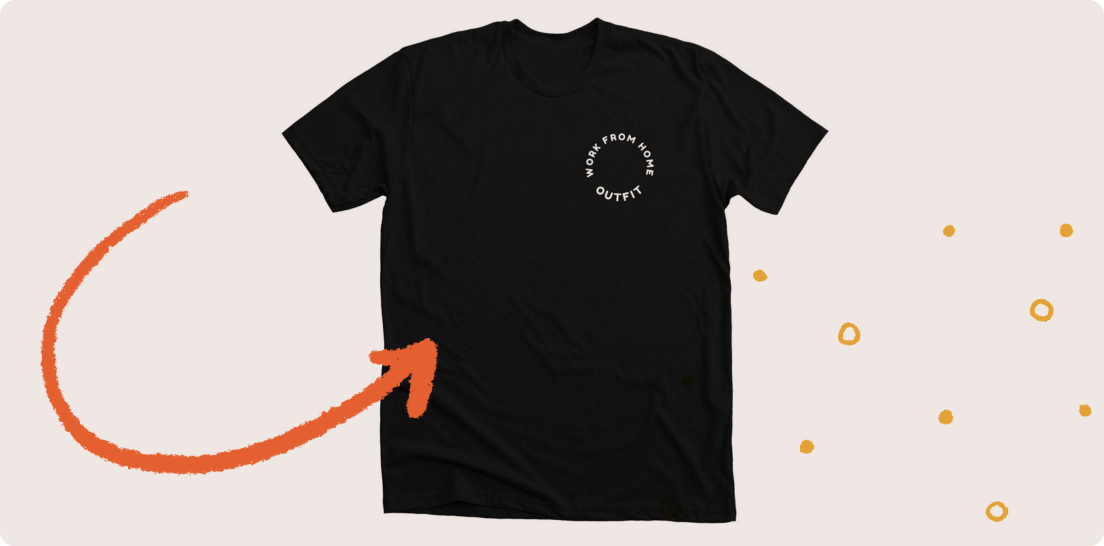 So many of us have switched to working from home this year, and whether it's a temporary or permanent thing, it's definitely allowed us to be much more lenient when it comes to our "work wardrobe". This Work From Home Outfit tee by Hey Mavens is sure to become their go-to look for these home office days.
Self Care Tee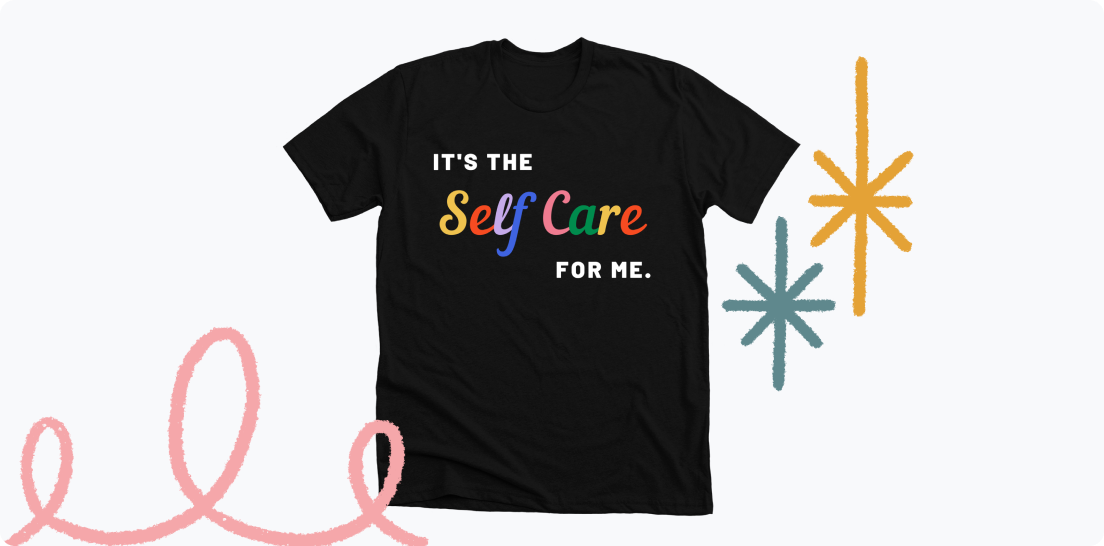 Opting to stay home from time to time can be one of the very best forms of self-care. If you have a friend who understands the importance of prioritizing their wellbeing by spending quality time with themselves, gift them the Self Care tee by Teezer Clothing.
Om From Home Tee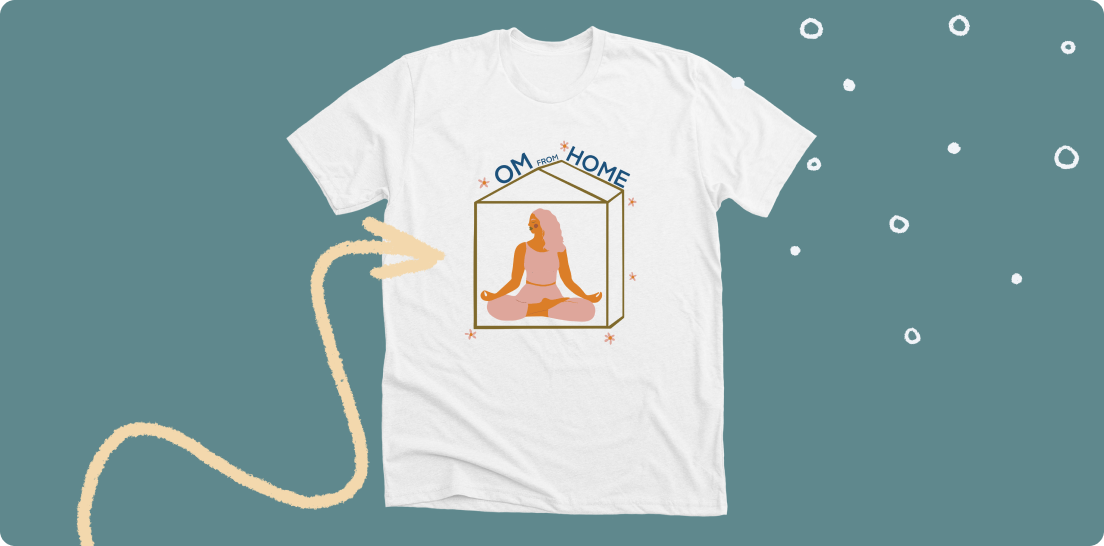 Whether you know someone who has always been a big fan of meditation or perhaps just discovered its benefits this past year, the Om From Home tee by Harmony Willow Art for Om from Home would make a lovely gift. Show them you appreciate them taking time to be present and process.
What Day Is It? Crewneck Sweatshirt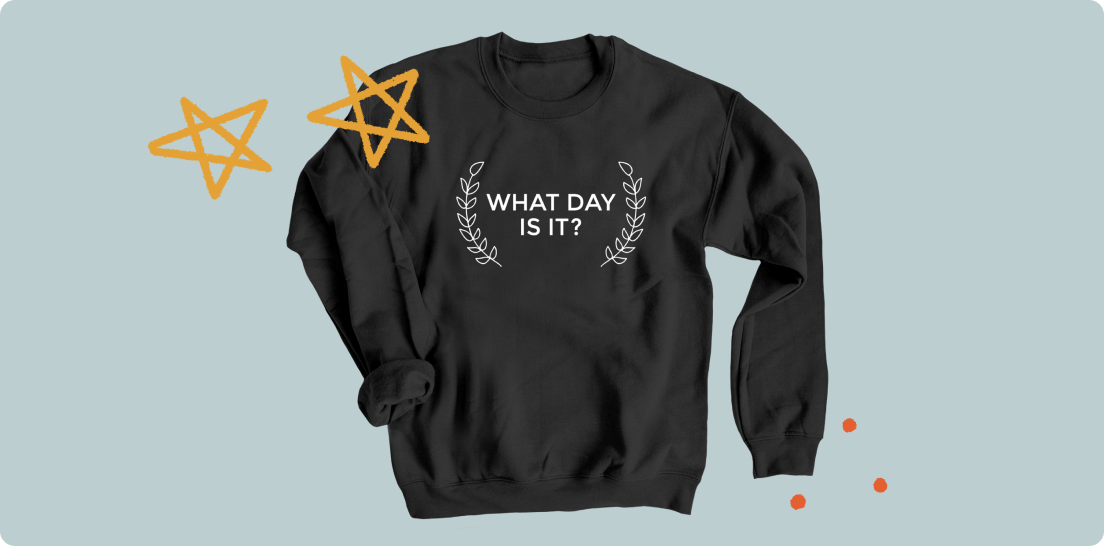 Can anybody relate to this What Day Is It? crewneck sweatshirt from The Home Edit? We've all been there before. Might as well embrace the fact that time seems to move differently these days and sometimes it's hard to keep up with the calendar. Know someone who would get a kick out of this crewneck sweatshirt? Show them you 'get it' by getting them one.
Weekends, Coffee and Dogs Premium Long Sleeve Tee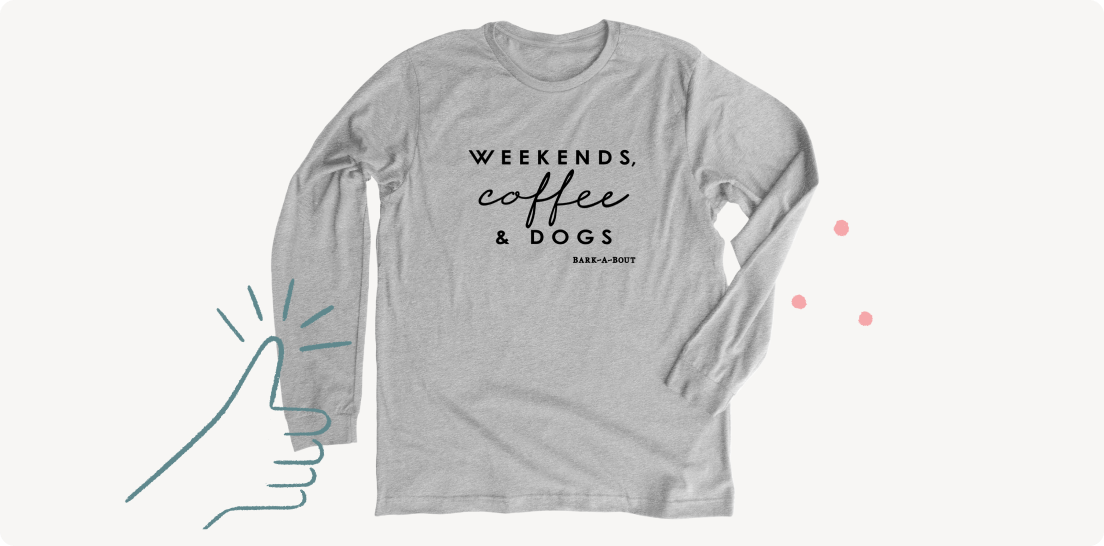 The Weekends, Dogs and Coffee premium long sleeve tee by Bark-A-Bout Pet Activity Center & Resort is a terrific gift for anyone who enjoys these simple pleasures. The fact that it's a long sleeve tee makes it even better for savoring the weekend moments in the colder months ahead.
---
All of us have had to rethink our definition of "home" at some point during the past year, and lots of people have decided to lean in and make the most of the homebody lifestyle. We think it's important for everyone to have a space where they feel safe, cared for, and truly at home. We hope the apparel in this list helps you find the best gift to make the homebody in your life feel wrapped up in warm fuzzies.