If you have any artists on your list of folks to shop for this holiday – you've come to the right place! No need to scour the internet in search of the perfect things to buy – we've done the work for you and curated a collection of items that would all make incredible gifts for artists.
Books for Artists
Find Your Artistic Voice: The Essential Guide to Working Your Creative Magic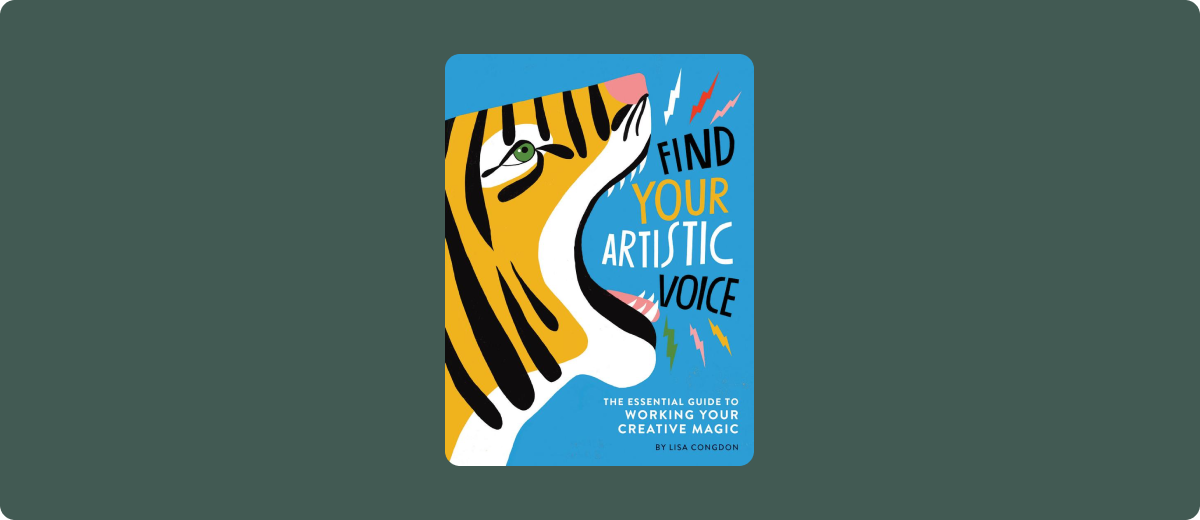 If you know someone who wants to hone in on their one-of-a-kind artistic style, Find Your Artistic Voice, by bestselling author, artist, and illustrator Lisa Congdon will help them work their creative magic. Lisa is a self-taught artist who didn't achieve momentum in her career until she was almost 40 – her untraditional path has gained her worldwide recognition not just as an artist, but as a knowledge sharer, a mentor and a teacher, as well. Artistic self-discovery takes effort, persistence, and time, and this book will guide them on their personal journey.
Women in Art : 50 Fearless Creatives Who Inspired the World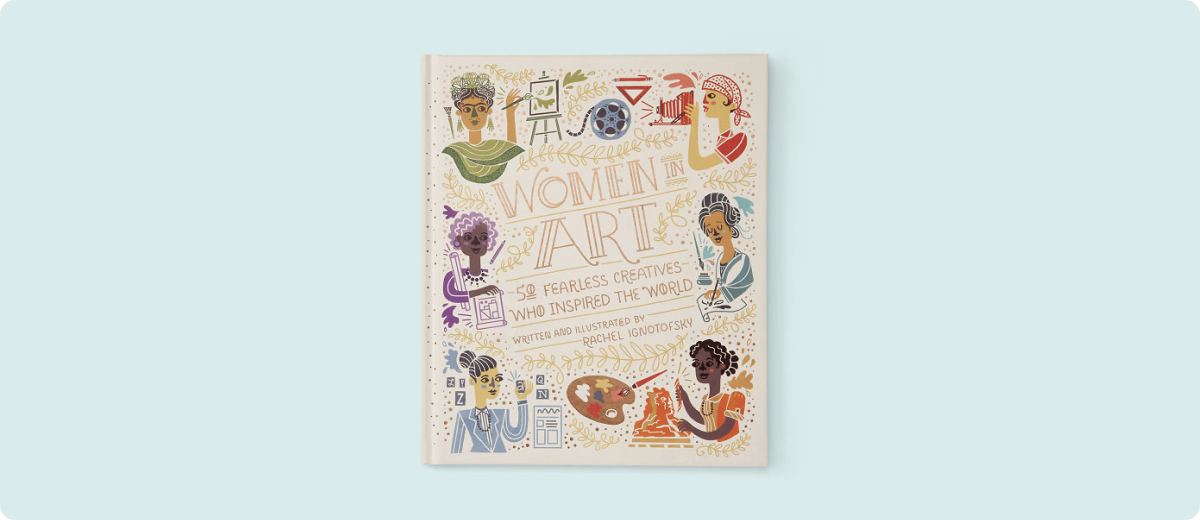 Women in Art : 50 Fearless Creatives Who Inspired the World – written and illustrated by Rachel Ignotofsky is, in itself, a piece of art. Showcasing the lives and works of 50 female creatives throughout history with beautiful illustrations and text. This book is a must-own (and therefore a must-gift) for those who want to learn more about their favorite artists and discover new artists to be inspired by.
Big Magic : Creative Living Without Fear
Big Magic : Creative Living Beyond Fear by Elizabeth Gilbert, is for anyone interested in living a more creative and mindful life – which makes it the perfect gift for artists and creatives of all kinds! This book has been gaining a lot of popularity recently and has resonated with people all over the world. You might want to snag two copies of this book – one for a friend and one for yourself. Something this good deserves to be shared.
Tees for Artists
Yes, I Art Tee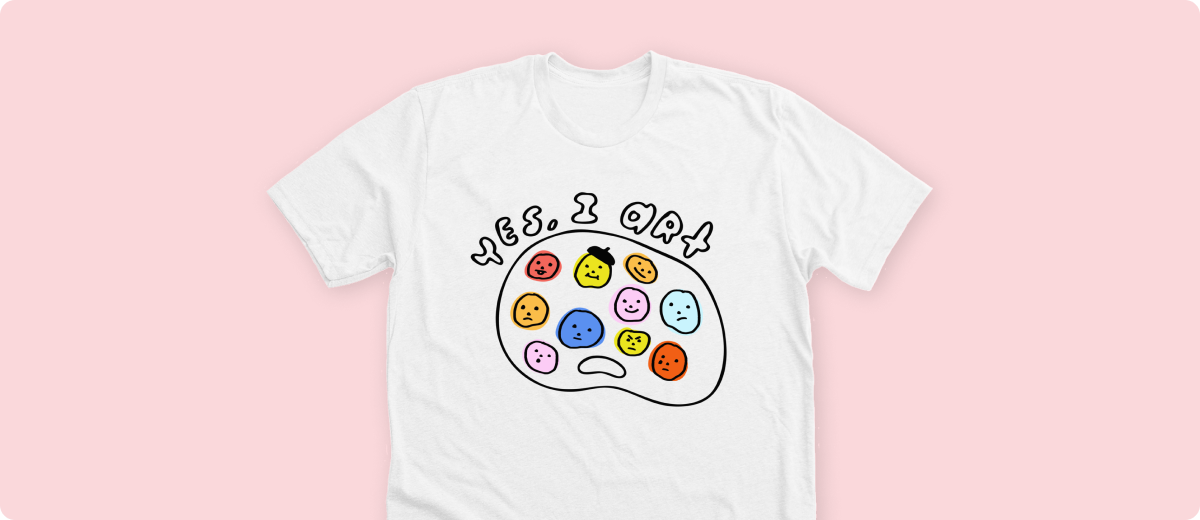 The 'Yes, I Art' tee by kb illustration is a great gift for any artist with a playful spirit. This shirt will save them from people asking all the time if they are an artist – now everyone will just know. Also, it could potentially help them find new art buds to make stuff with! As kb illustration puts it – "Do you art?" "Yes, I art!" It's as simple as that. The joyful illustrative style, bright colors, and cheeky wording are guaranteed to make everyone smile.
Milk River Arts Tee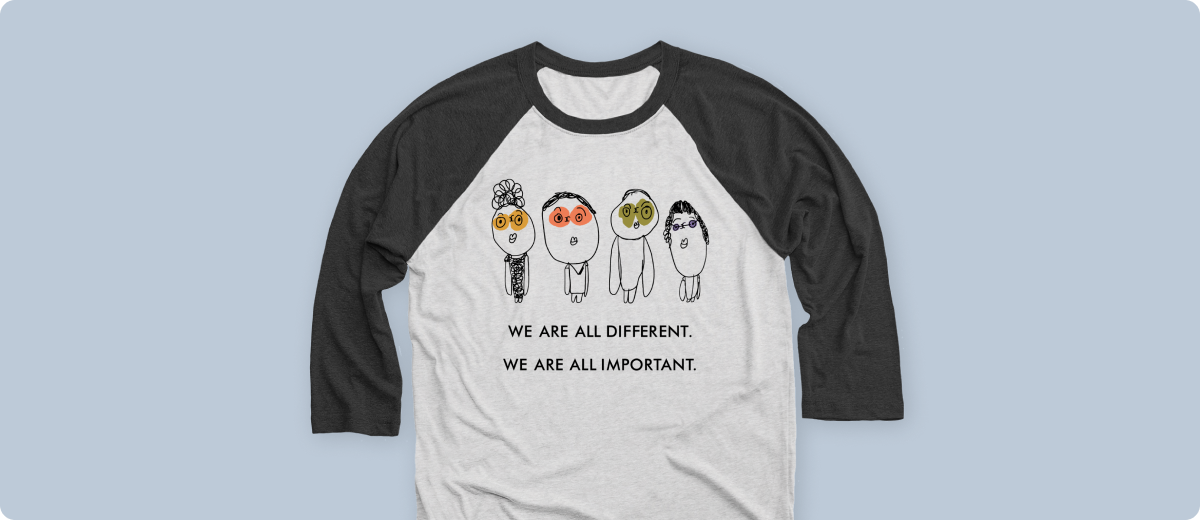 When you buy a 'MILK RIVER ARTS' tee, 100% of the proceeds go directly to Milk River Arts – a nonprofit, inclusive art studio in Richmond, VA that supports a neurodiverse community of artists. This tee features an illustration by Milk River Artist : Andrea Budu-Inspire that celebrates the fact that we are all different and we are all important (which is also a part of Milk River Arts' motto). Gifting one of these tees helps to support a working art studio for neurodivergent and disabled artists, and it helps to raise awareness for inclusion in the arts. This would make a really cool gift for anyone who loves advocating for and supporting ALL artists!
Created to Create Tee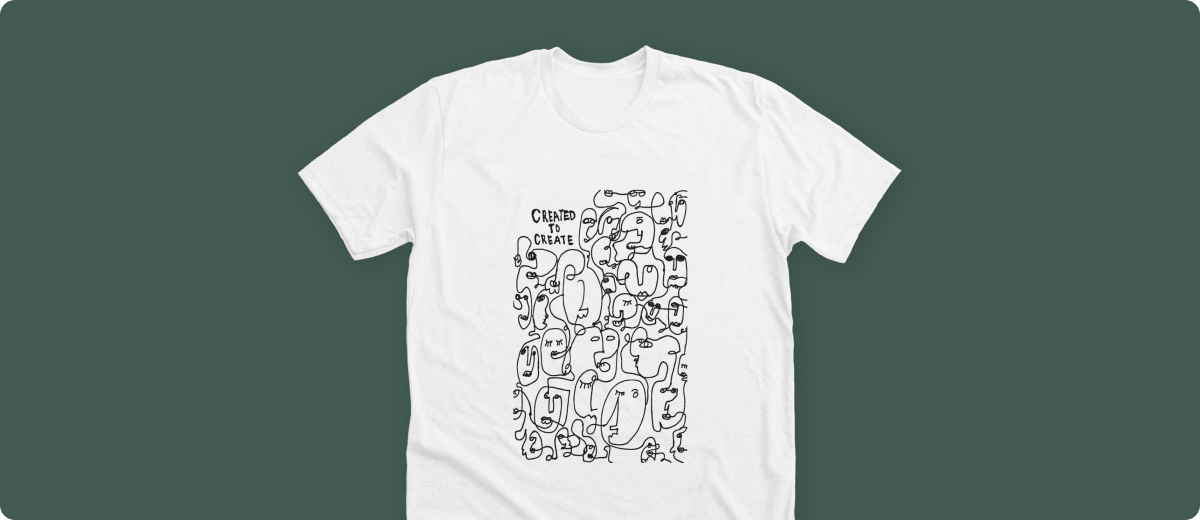 The 'Created to Create' tee by Brittany Wyatt would make an excellent addition to any artist's wardrobe. It's a wearable reminder that their art has purpose and they are destined to live their best creative lives! Who wouldn't want to be validated and appreciated like that?! We love to see it, and we love to help you gift it.
Support Your Local Artists Tee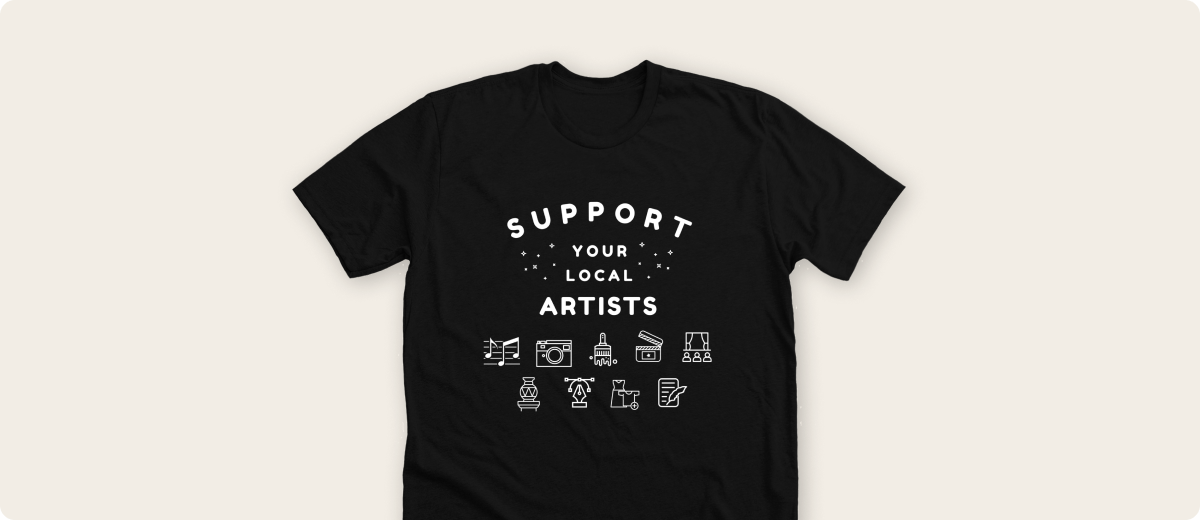 The Support Your Local Artists tee by Hope Maier of Barky Brush makes an awesome gift for anyone who strives to support as many local artists as possible. Musicians, photographers, writers, filmmakers, performing artists, etc. The person who wears this tee is all about investing in the arts in their community – and we think that deserves a good-looking tee and a round of applause!
Accessories for Artists
Artist Socks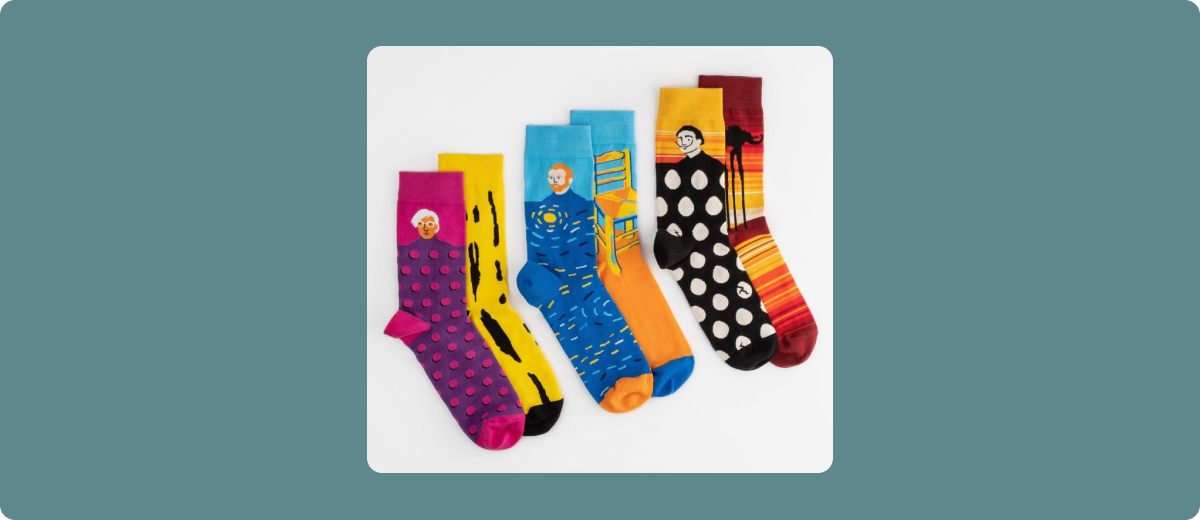 These Artist Socks by Dodo Socks Shop are so much fun to look at – just imagine how much fun they'd be to wear! These socks come in a set of three and feature artists Andy Warhol, Vincent Van Gogh, and Salvador Dali. Each pair includes one sock with an illustration of the artist, and one sock that highlights a famous artwork by them. If you know anyone who is a fan of these artists (and a fan of bright, happy socks), hurry up and order these because they ship from Ukraine.
80's Vintage Earrings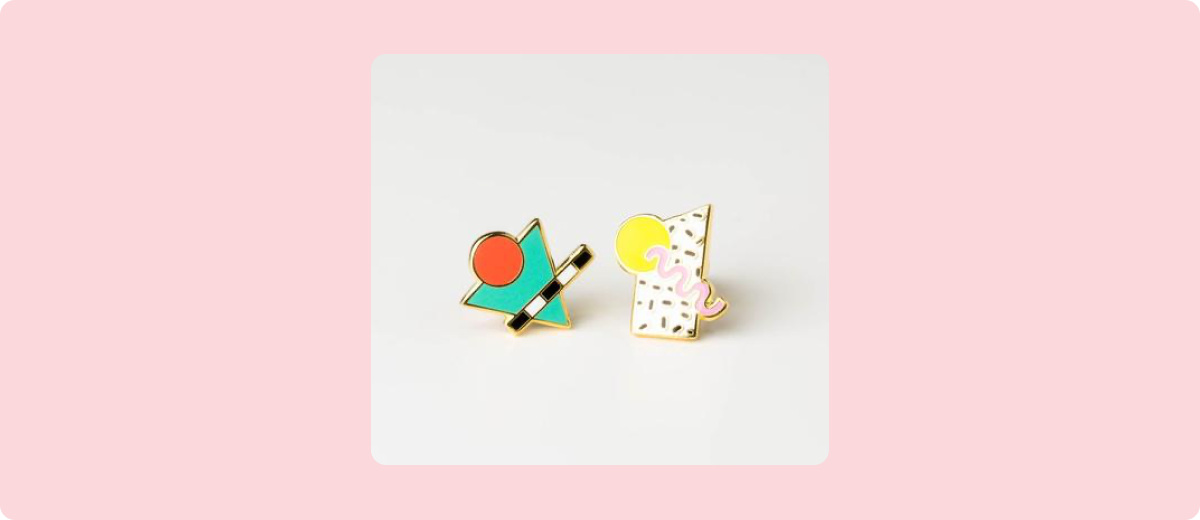 These 80's Vintage Earrings by Yellow Owl Workshop would be a spot-on gift for any artist who appreciates the bold and bright aesthetic of the 80s. The fact that these earrings are mismatched, yet perfectly paired, definitely adds to their appeal. These studs are just the right size to add a pop of color and fun to any outfit.
Spray Love Dad Hat
Do you know an artist whose medium is spray paint? We bet they'd dig this Spray Love Dad Hat by designer, illustrator, muralist, and author Timothy Goodman. The hat includes an illustration of a spray paint can being used to spread love and we think any spray paint artist would be pleased to sport that message around town.
History of Art Tote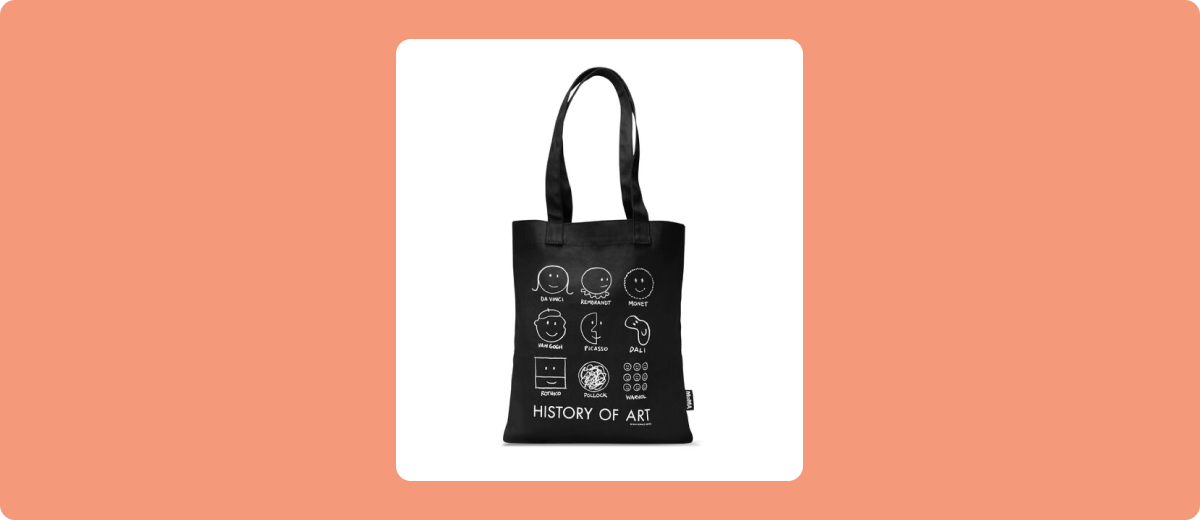 It's fun to think about all the conversations that would take place around this History of Art tote. A playful take on the history of art – outlined with smiley faces that have been altered to the styles of famous artists: Leonardo da Vinci, Rembrandt, Claude Monet, Vincent van Gogh, Mark Rothko, Salvador Dalí, Andy Warhol, Pablo Picasso, and Jackson Pollock. This tote could be gifted to art history enthusiasts, art teachers, or any artist who admires the game-changing artists of the past.
Always Making Things Enamel Pin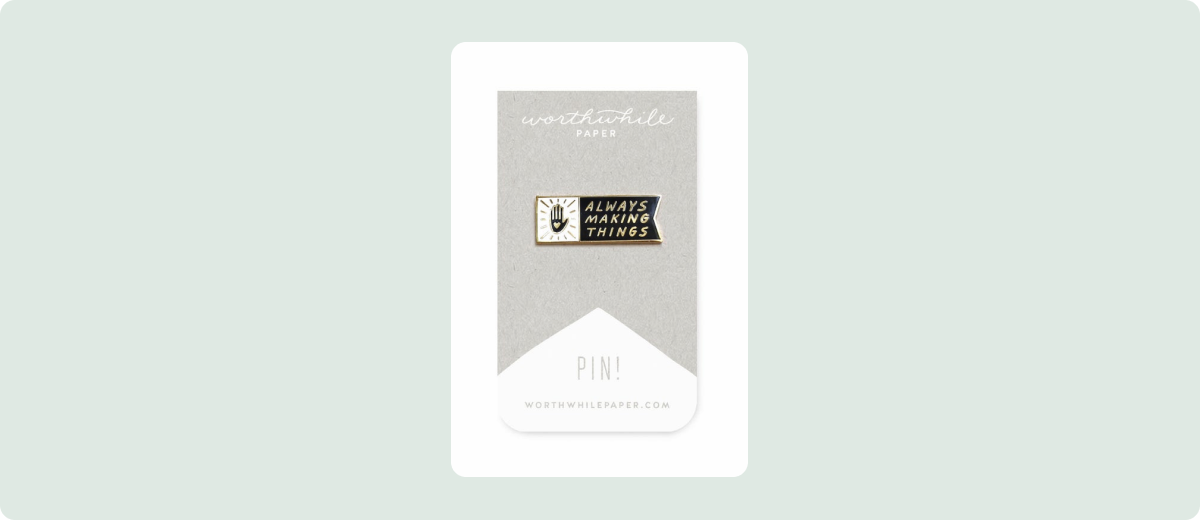 For that person who is literally always making something. Let's celebrate their tireless work ethic and limitless creativity! The Always Making Things Enamel Pin by Worthwhile Paper makes a nice little gift that could be proudly worn on a jacket, a backpack, or an art supplies bag.
Artwork for Artists
James Baldwin Print on Wood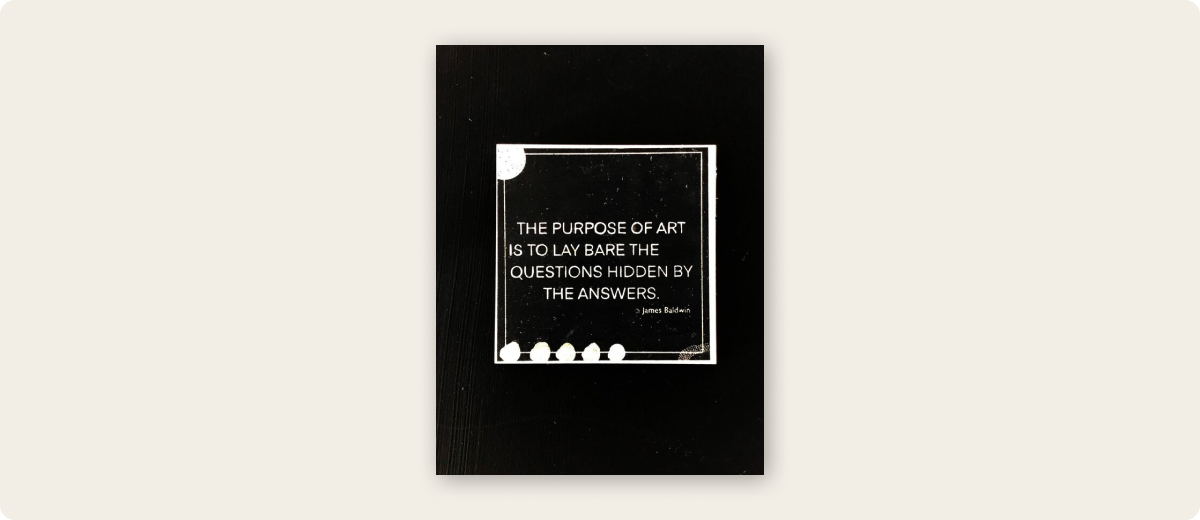 Artists need artwork too! This James Baldwin Print on Wood made by Studio Two Three, could be hung in an art studio, a classroom, or a gallery wall at home. This piece has a lot of uniqueness about it that makes it a truly special gift. It's handmade in RVA in a local print shop, it's printed directly onto a piece of wood, and it features a quote about art from the late, great, incomparable James Baldwin. So much goodness all wrapped up in one gift.
Emika and Kalifat Art Prints Set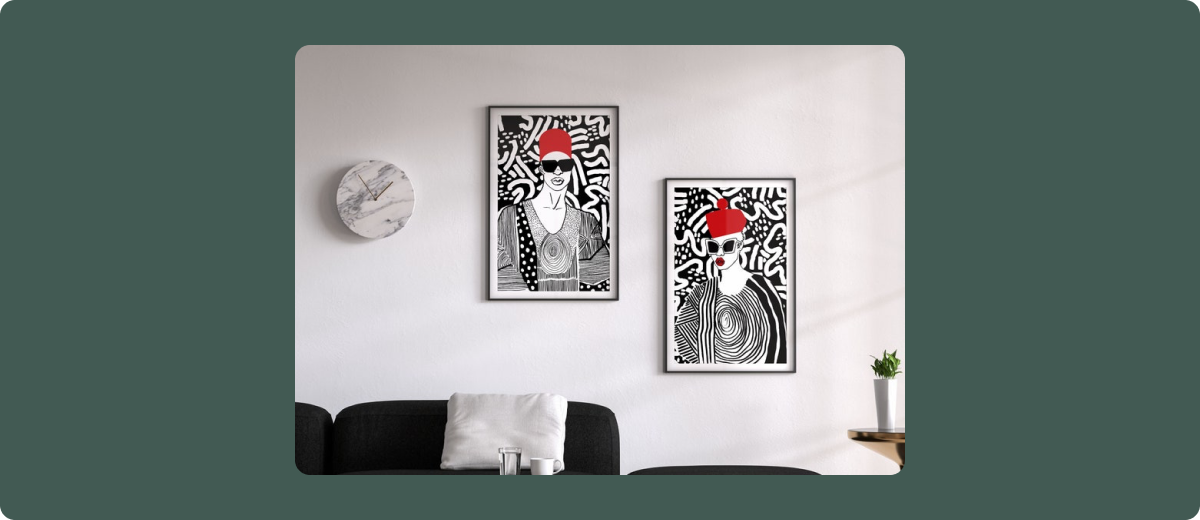 Know someone who is looking to update and upgrade the art on their walls? The Emika and Kalifat Art Prints by Dorcas Creates are sold as a set and would add a serious wow factor to any room. These pieces are eye-catching and offer loads of inspiration. We think these two would work really well in an art studio space!
Makers Gonna Make Art Print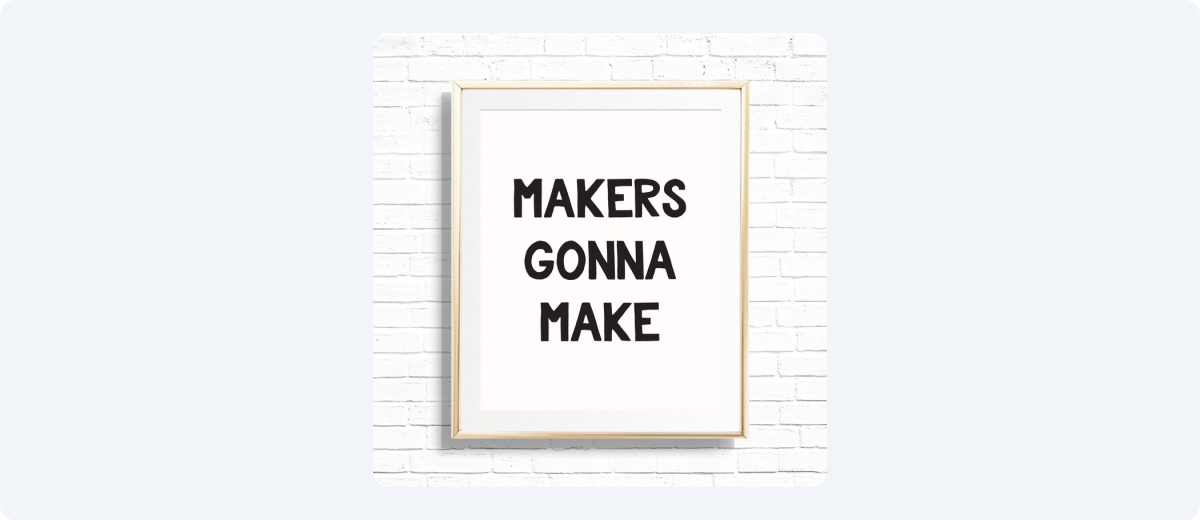 This Makers Gonna Make Art Print by Prim and Popping sums the life of an artist up in three little words. The design is minimalistic, but the handwritten text adds a personal touch. This piece can be purchased and printed at home, so you could gift this print to every artist and maker you know!
Keep Making Beautiful Honest Things Art Print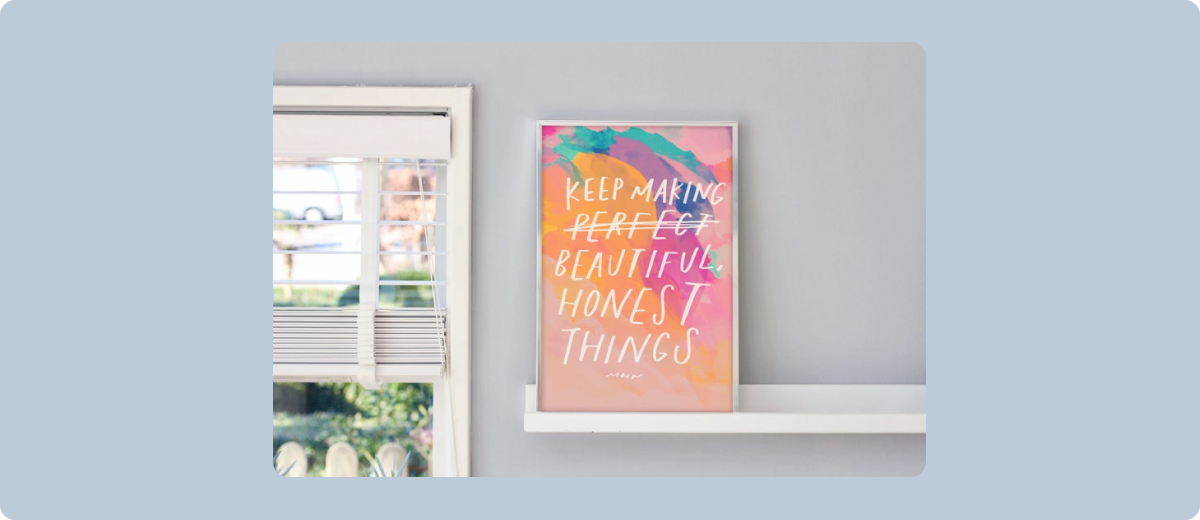 The Keep Making Beautiful Honest Things Art Print by Morgan Harper Nichols serves as a reminder that art doesn't need to be perfect, it just needs to be honest. This print is available as a digital download and your purchase gives you access to the print in four different sizes. This piece would be a very thoughtful gift for any artist.
---
We hope you feel inspired by this collection and that you found a gift you'll be excited to give this holiday. Shopping for an artist can sometimes feel intimidating, but each item on this list celebrates creativity and artistic expression – things that speak directly to the heart of every artist – so you can't go wrong!
Was this article helpful?