If you have any artists on your list of folks to shop for this holiday – you've come to the right place! No need to scour the internet in search of the perfect things to buy – we've done the work for you and curated a collection of items that would all make incredible gifts for artists.
The I Am a Maker tee from creator/blogger Made in Mojave. This tee celebrates 'makers' of all kinds – no matter what they make or how they make it!
The Super Power Fundraiser sweatshirt by Santa Clarita Artists Association, an organization that seeks to "Make Visual Art Visible". This tee helps raise funds to provide scholarships for art students!
The It's Okay!! tee by illustrator and graphic designer, Kristen Peers of kb illustration. This tee is perfect for an artist who loves what they do, but needs a little reassurance from time to time!
The Magic Within You sweatshirt by artist and self titled "tender heart", Maybelle Eequay. This sweatshirt is a great reminder for creatives to look inward for inspiration.
The Big Feelings Club tee by artist and illustrator, Hayden Ireland. Being an artist tends to go hand in hand with having big feelings – show your support for all the members of the Big Feelings Club!
The Milk River Arts tee by Milk River Arts, an inclusive art studio that connects and empowers a neurodiverse community of artists. This tee helps support adult artists with disabilities!
The Create the World tee from Sandbox Theatre, a Minneapolis-based collective that focuses on new ensemble theater works. This tee helps Sandbox Theatre afford to pay their artists living wages!
 The We Are the Future beanie by The Women of Color Conference, an event designed to celebrate the inspiring BIPOC women who have paved the way for future minority women in their prospective professions. This beanie showcases the fact that creatives make big moves that impact our futures!
The #YarnLife crewneck sweatshirt by photographer and fiber artist / crochet designer, Evelyn Burttram of Pink Sheep Design. This crewneck shows that working with yarn isn't just a hobby – it's a lifestyle!
The Pay Artists Fair Wages mug by A Production Company, an organization that fights for fair, livable wages for artists. This mug spreads the word that "You can't pay rent in exposure" and artists deserve to be paid better!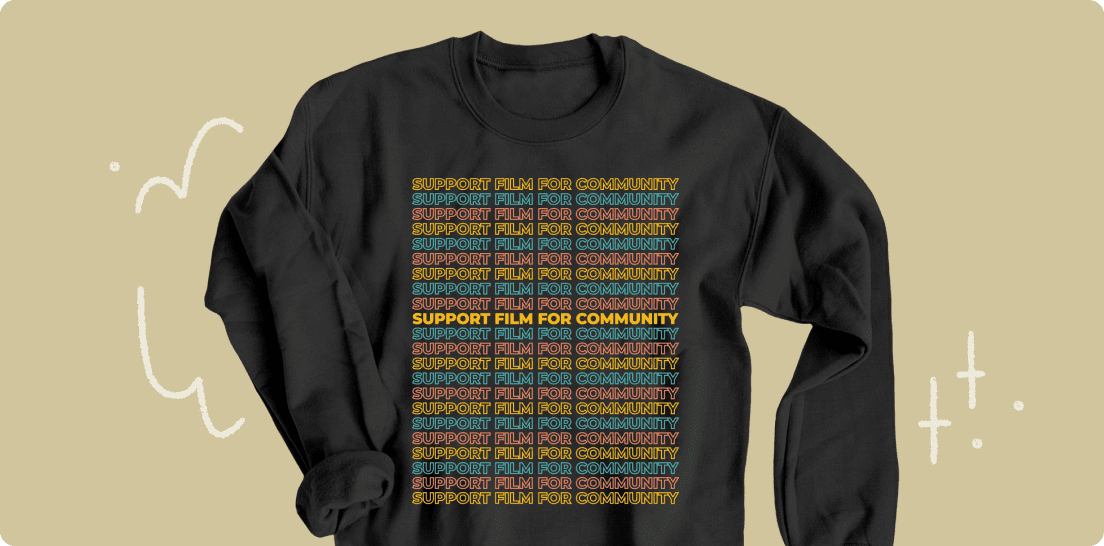 Support Film for Community
Price: $27.00- $40.00
The Support Film for Community crewneck sweatshirt from The Film Society of Minneapolis St. Paul, Minnesota's foremost film exhibition organization. This crewneck helps MSP Film Society continue to bring international, independent cinema to Minnesota audiences.
The Crafter crewneck sweatshirt by crafter, documenter, and YouTuber Heba Alsibai of My Little Journal. This crewneck is a fun gift for anyone who considers themself a 'crafter'!  
The Prison + Neighborhood Arts/Education Project hoodie from Prison + Neighborhood Arts/Education Project, a visual arts and education project that connects teaching artists and scholars to incarcerated students at Stateville Maximum Security Prison. This hoodie helps fund classes, workshops, a policy think tank, and guest lectures. 
The Support Your Local Artists long sleeve tee by Dreyfoos School of the Arts. This tee supports and provides opportunities for students at an Arts school.
---