Our Story
Founded in 2012, Bonfire is a free online platform where anyone can design, sell, and buy custom products. The company was originally created as a way for people to pre-sell apparel as a fundraiser to minimize the risk and eliminate up-front costs and inventory. Bonfire handles all of the payment processing, order fulfillment, and customer service so sellers can focus on the cause behind their campaign.
Since 2013, Bonfire has grown to offer more than just t-shirts. Users can now sell custom sweatshirts, coffee mugs, hats, totes, and more. Whether someone wants to sell shirts online, fundraise for a good cause, or simply order products in bulk, Bonfire helps them strengthen and inspire their community with high-quality, custom products.
Bonfire offers a wide selection of premium quality apparel, which is sourced from WRAP-certified brands including Next Level, Bella Canvas, and Gildan.
All Bonfire products are printed in the USA.
Logo Assets
The Bonfire logo is composed of the Bonfire icon (also known as the Bonflower) along with the Wordmark. Please don't modify the logo in any way.
Primary Logo
Our primary logo comes in two layouts and works best on light backgrounds. Use the horizontal one, unless there's not enough space for it.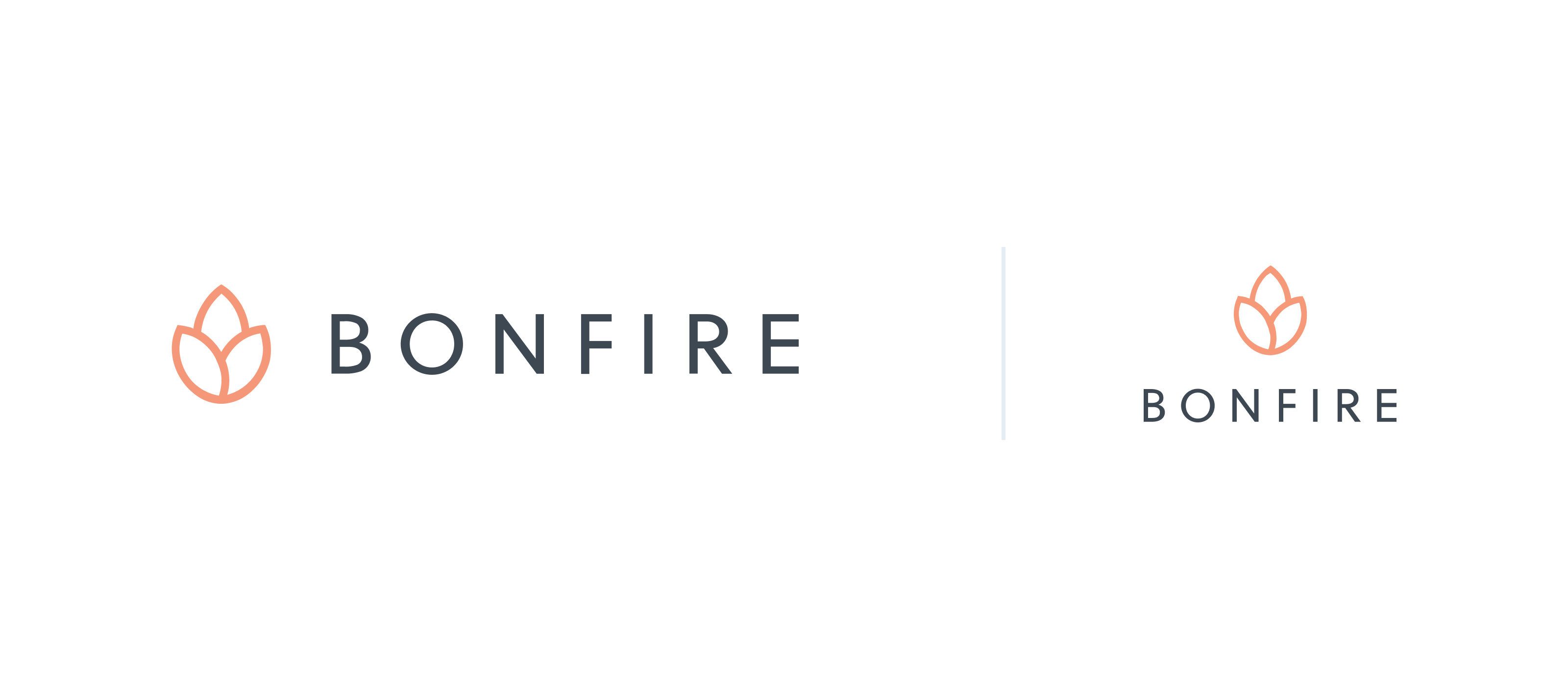 Reversed Logo
When placing the logo on top of a photo or a color background, it's best to use the reversed all-white version.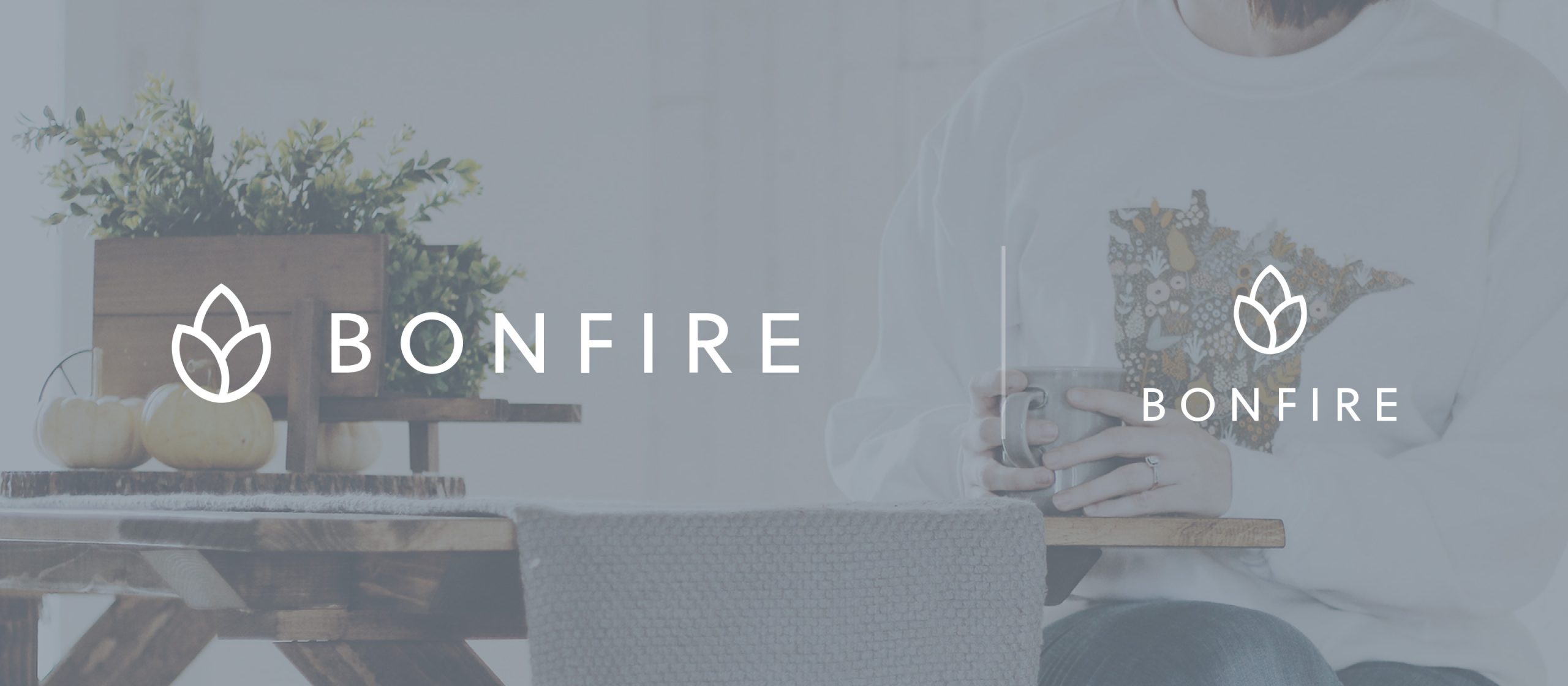 Alternate Logo
If you're placing the logo on a dark background, you can also use the alternate color combination with the orange Bonflower and the white Wordmark.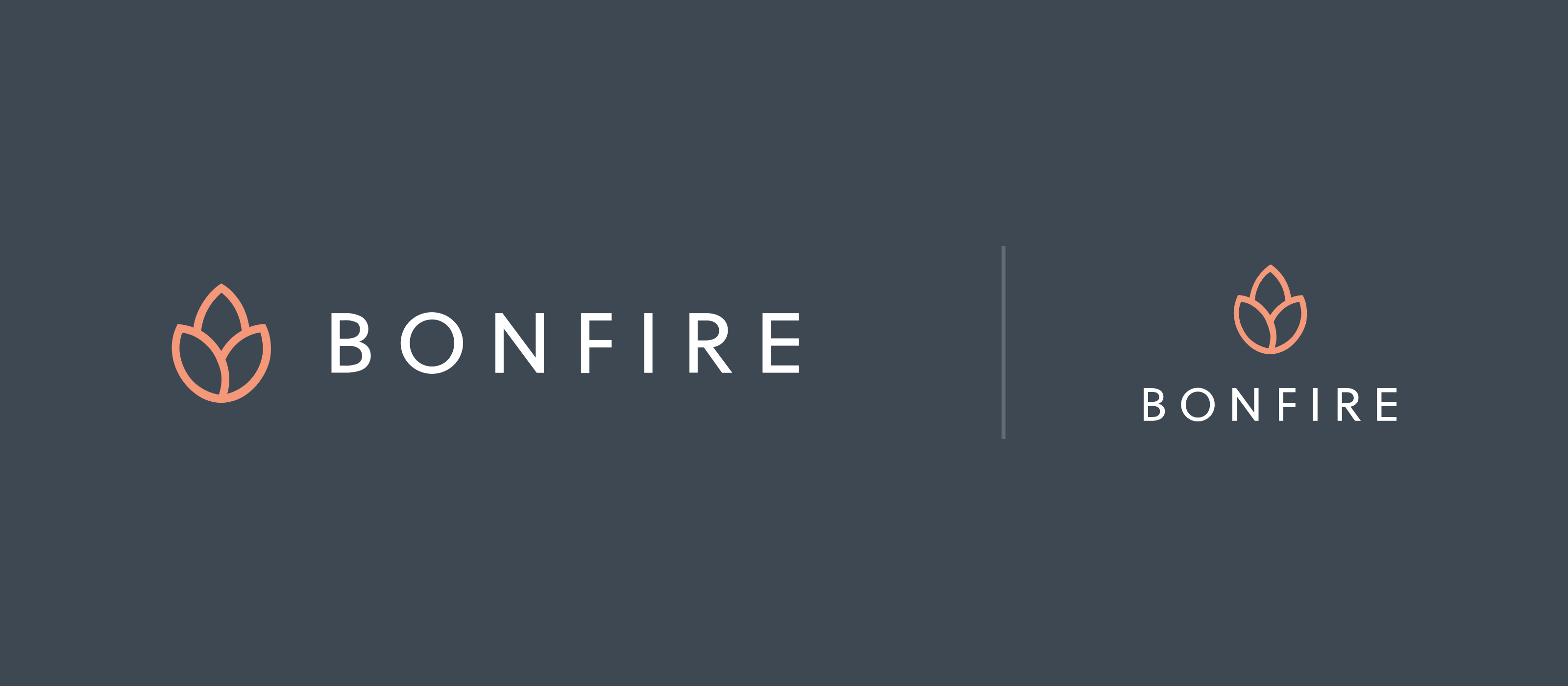 Bonflower Applications
The symbol used in the Bonfire logo is also known as the Bonflower.
Below are the three primary Bonflower lockups. By enclosing the symbol in a circle, the mark can be used for various applications like avatars, favicons & thumbnails.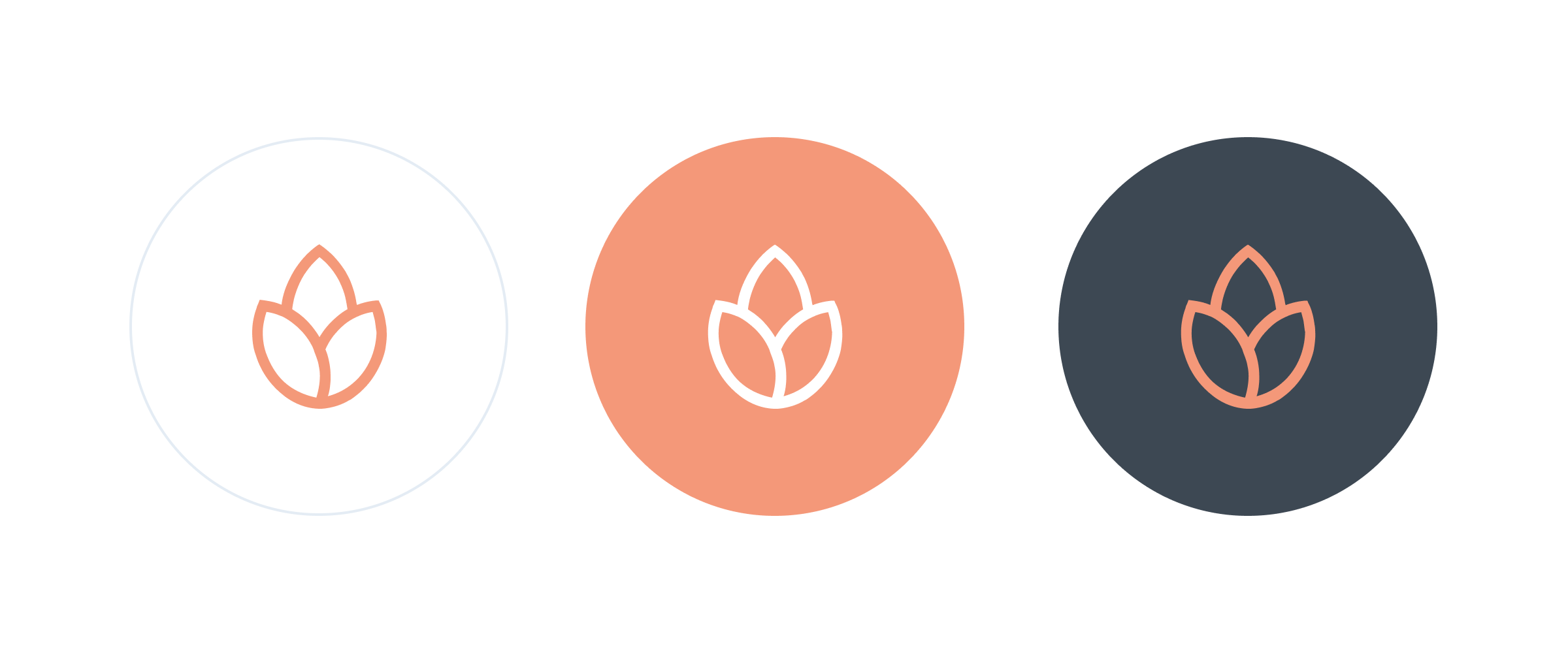 Bonfire Colors
Bonfire loves color and creativity, and these colors are part of our core color palette.

This color grid is a helpful guide to show you the more commonly used colors across the Bonfire site and other locations of our representation.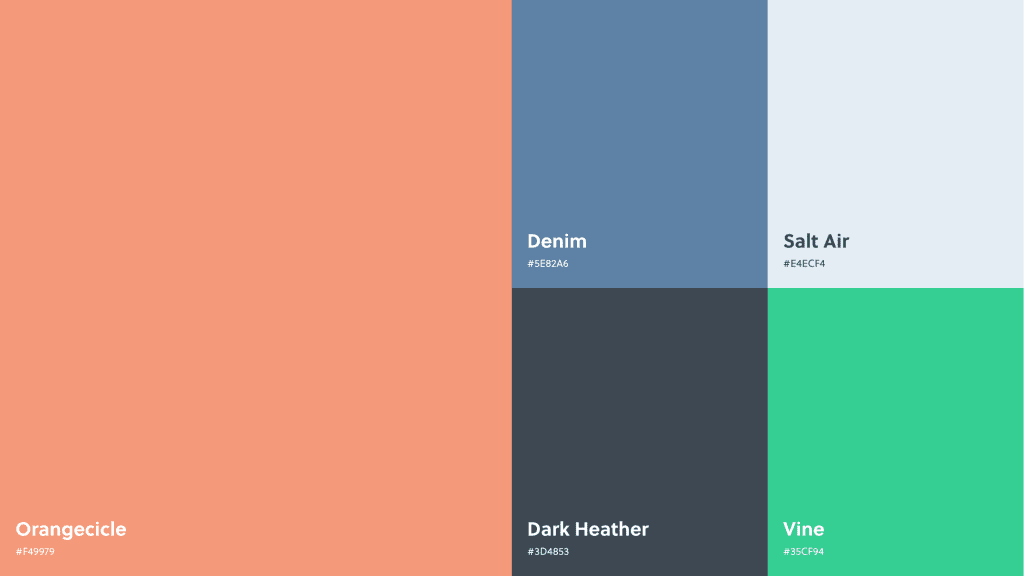 Platform Mockups
Homepage
The Bonfire homepage welcomes the world to our platform by highlighting what matters most to us, community! All of the faces on our homepage are real members of the Bonfire community of buyers and sellers.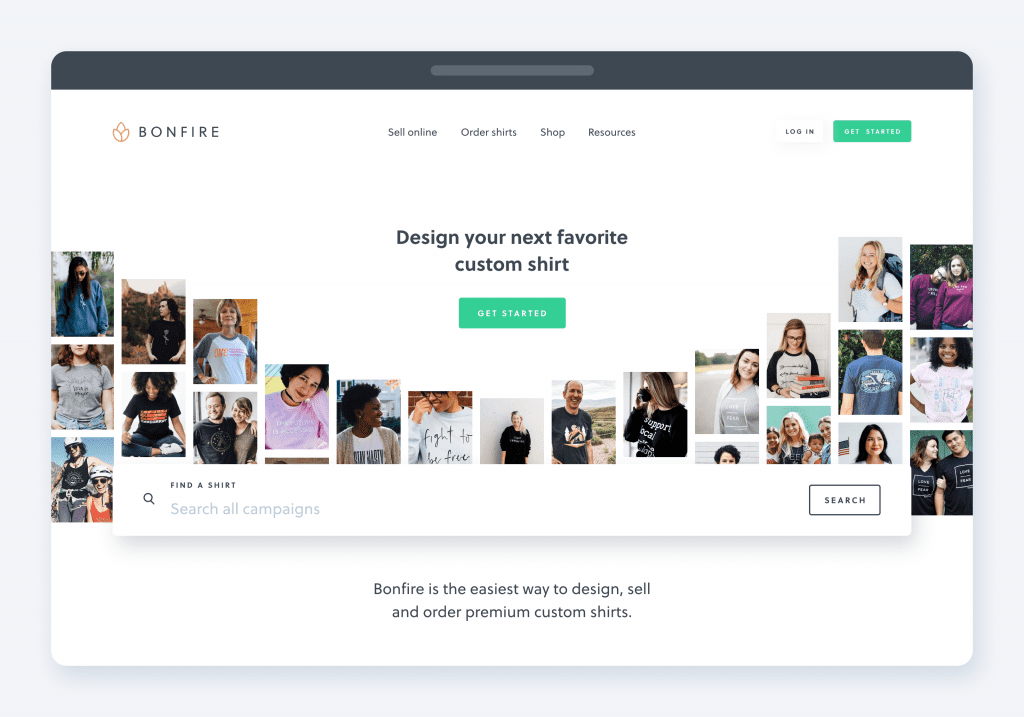 User Dashboard
When a seller logs in to their Bonfire account, they will land in their User Dashboard. Here, they can view recent sales, how their campaign is performing, payouts, and more.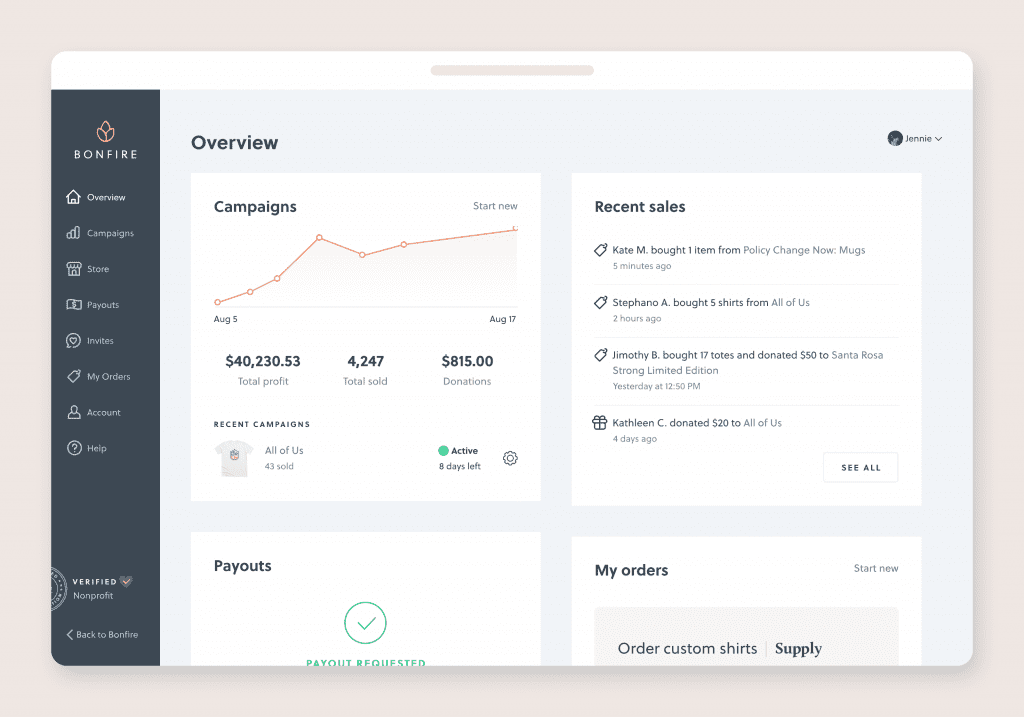 Campaign Page
Campaign pages are the public-facing sales pages for the products sellers are selling on Bonfire. These pages show the selection of products for sale, as well as a countdown clock for when the current batch will end and go to print.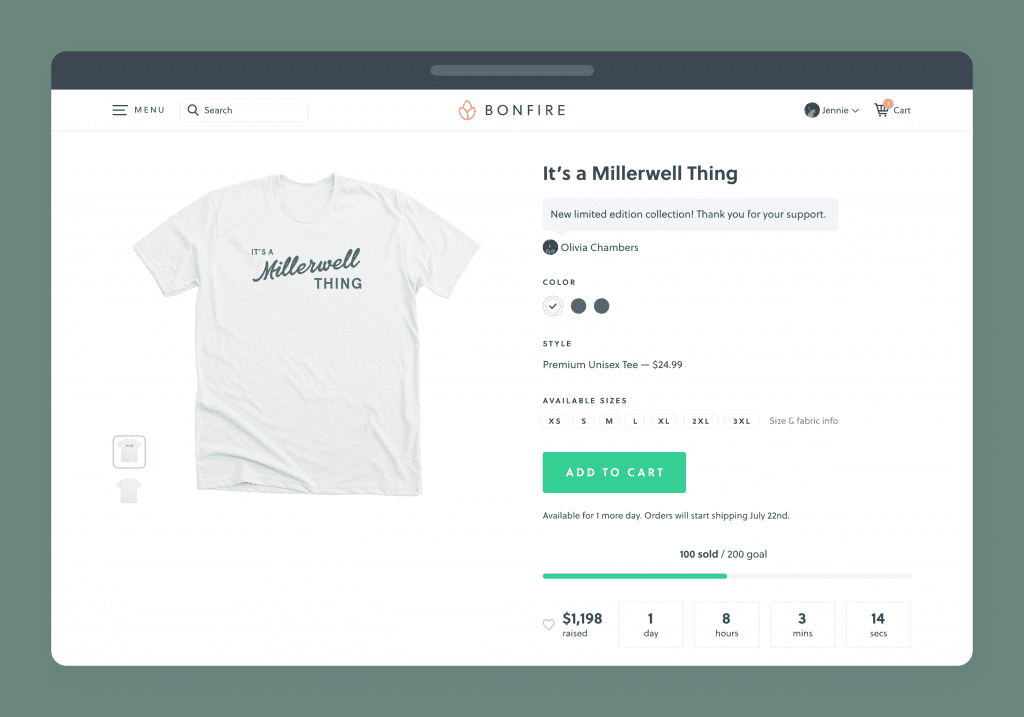 Stores
Sellers can create online stores to show off their whole array of merchandise for sale. These pages can be customized by the seller to match their branding, link to social media, and more.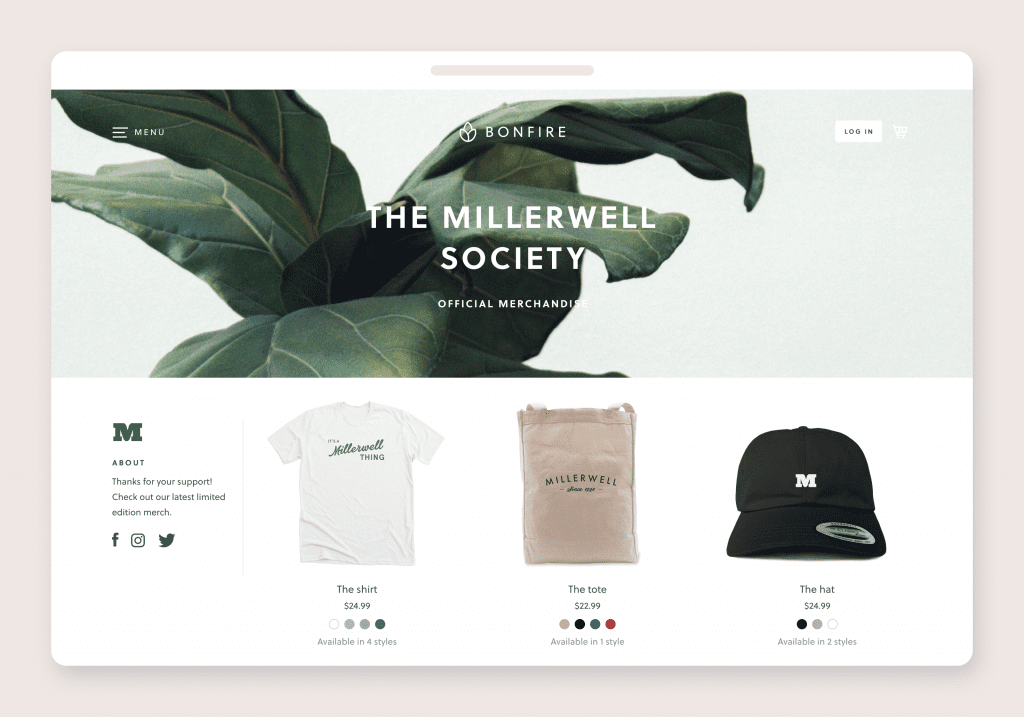 Community Photos
Bonfire's mission is to strengthen and inspire communities. The creators behind the campaigns are the true engine of our platform, and we love helping their creations come to life. Whether they are fundraising for a cause they care about, selling merch to their fans, or creating apparel for their business, we are here to help make sure their products look great!
Download all of our brand assets below.