We are thrilled to help thousands of people create and sell t-shirts that raise funds for various organizations and causes – but what happens to all of those t-shirts after they've been worn out?
We care about the journey of our t-shirts, from design to production and beyond. We care about our planet and the impact that we have on it. And we care about you, the people who helped make a difference by buying a t-shirt from a Bonfire campaign. We want to make sure you enjoy your t-shirt for as long as possible. So, when your favorite tee gets one too many holes in it, doesn't fit anymore, or maybe has just passed its prime, we have thought of some creative ways to repurpose your old t-shirt.
How to Upcycle Your Old T-Shirts
Looking to find a new use for your well-worn and well-loved t-shirts? We have great news for you – there are practically endless possibilities for what you can create using your old tees! Check out a few of our favorite ideas for upcycling tees:
Braid Your Tees into Baskets, Bowls, or Rugs
If you have a number of old t-shirts to work with you can cut them into strips, braid them together, and sew them into eclectic-looking baskets, bowls, or rugs! These colorful storage and decor options can be used anywhere in your home and are sure to brighten up your spaces.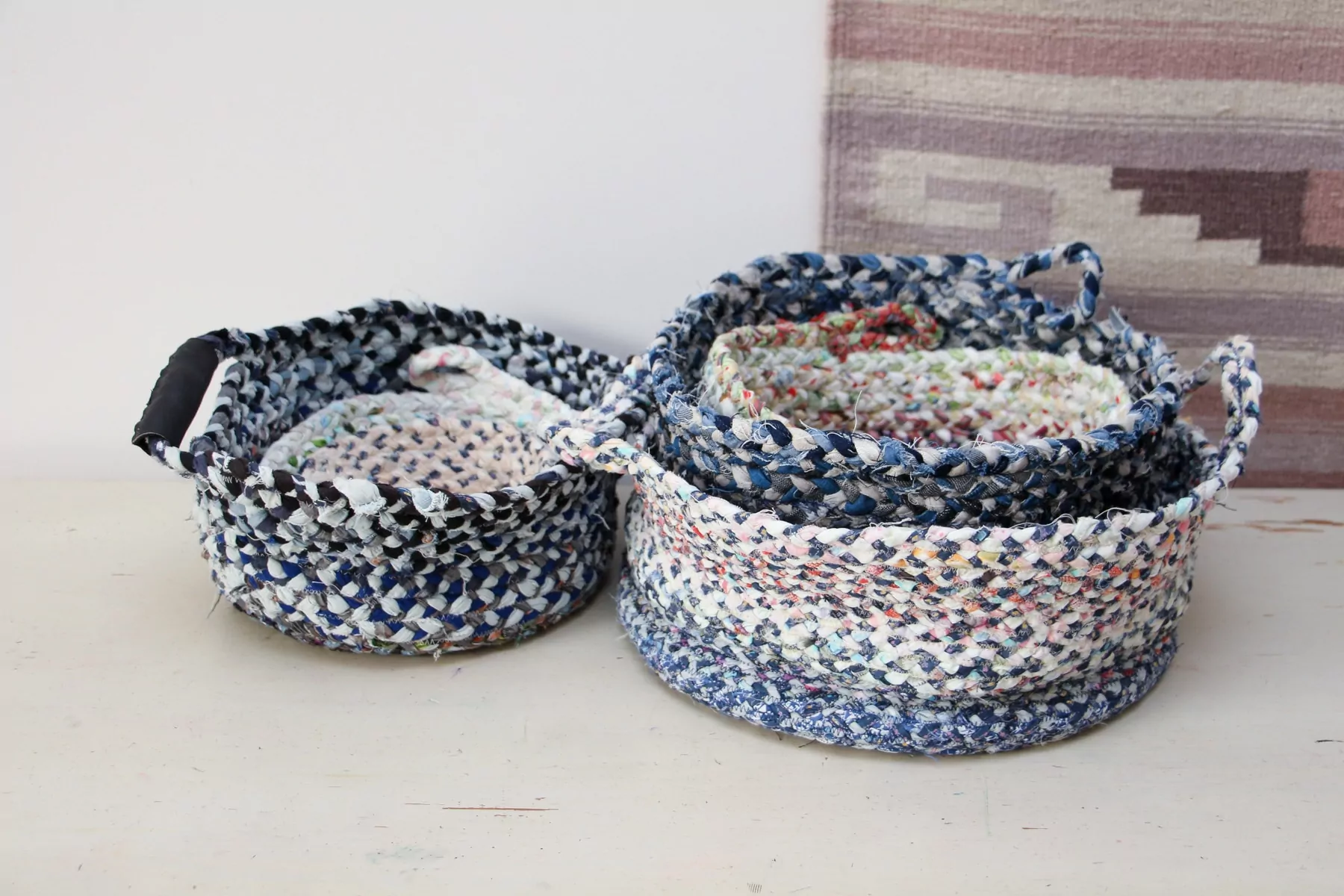 Create Stylish Headbands
T-shirt material works great for headbands because it's soft and stretchy. It's also super easy to work with and doesn't fray too easily. Headbands have seen a comeback in recent years, and there are lots of different styles to choose from and play around with. Check out these tutorials to learn how to make a couple of super cute headband styles!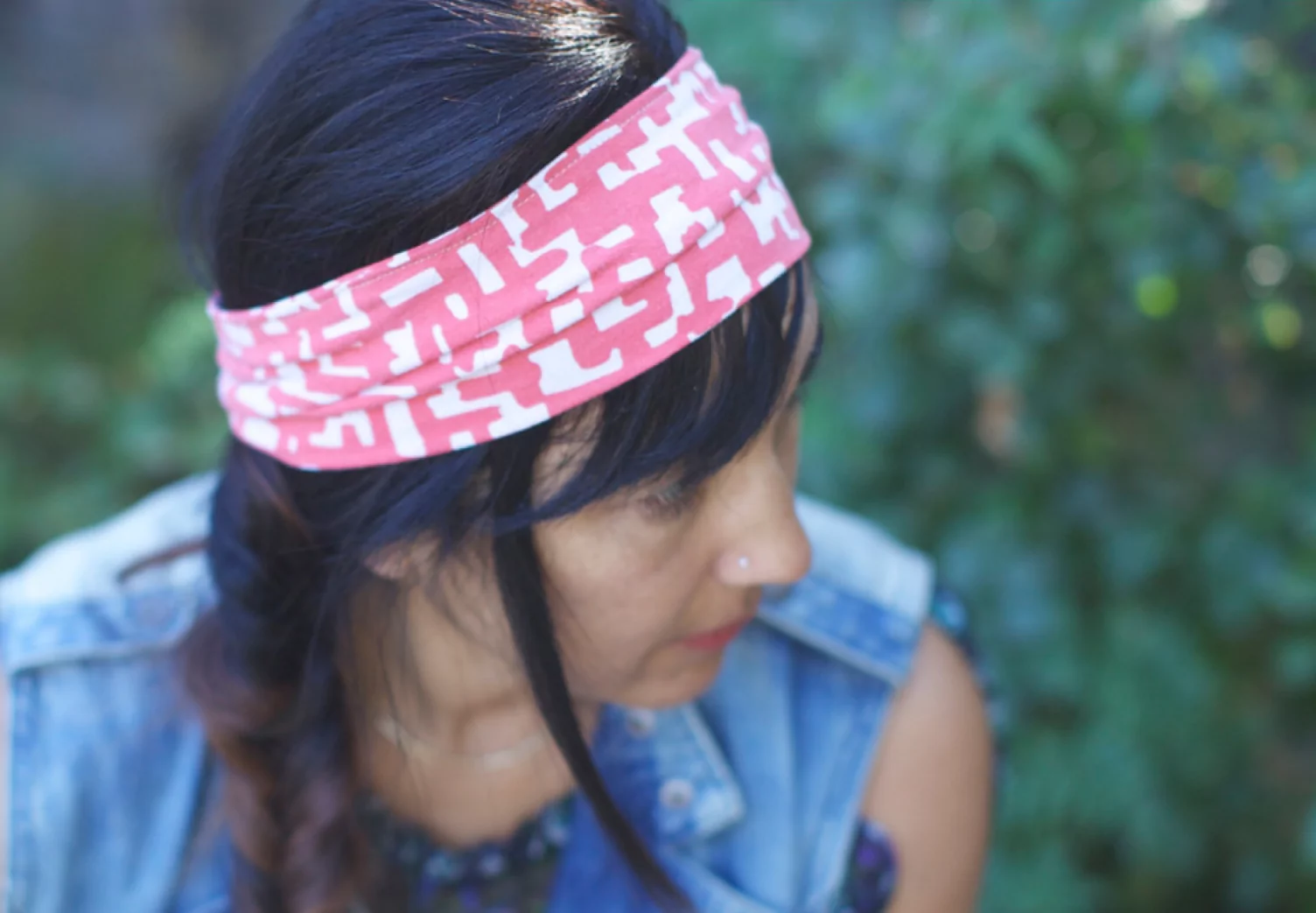 Images from She Knows and Craftsy Hacks
Make Cute Plant Hangers
Did you know you can make a macrame-style plant hanger from your old tees in less than 30 minutes?! Sounds like the perfect activity for a night in with friends!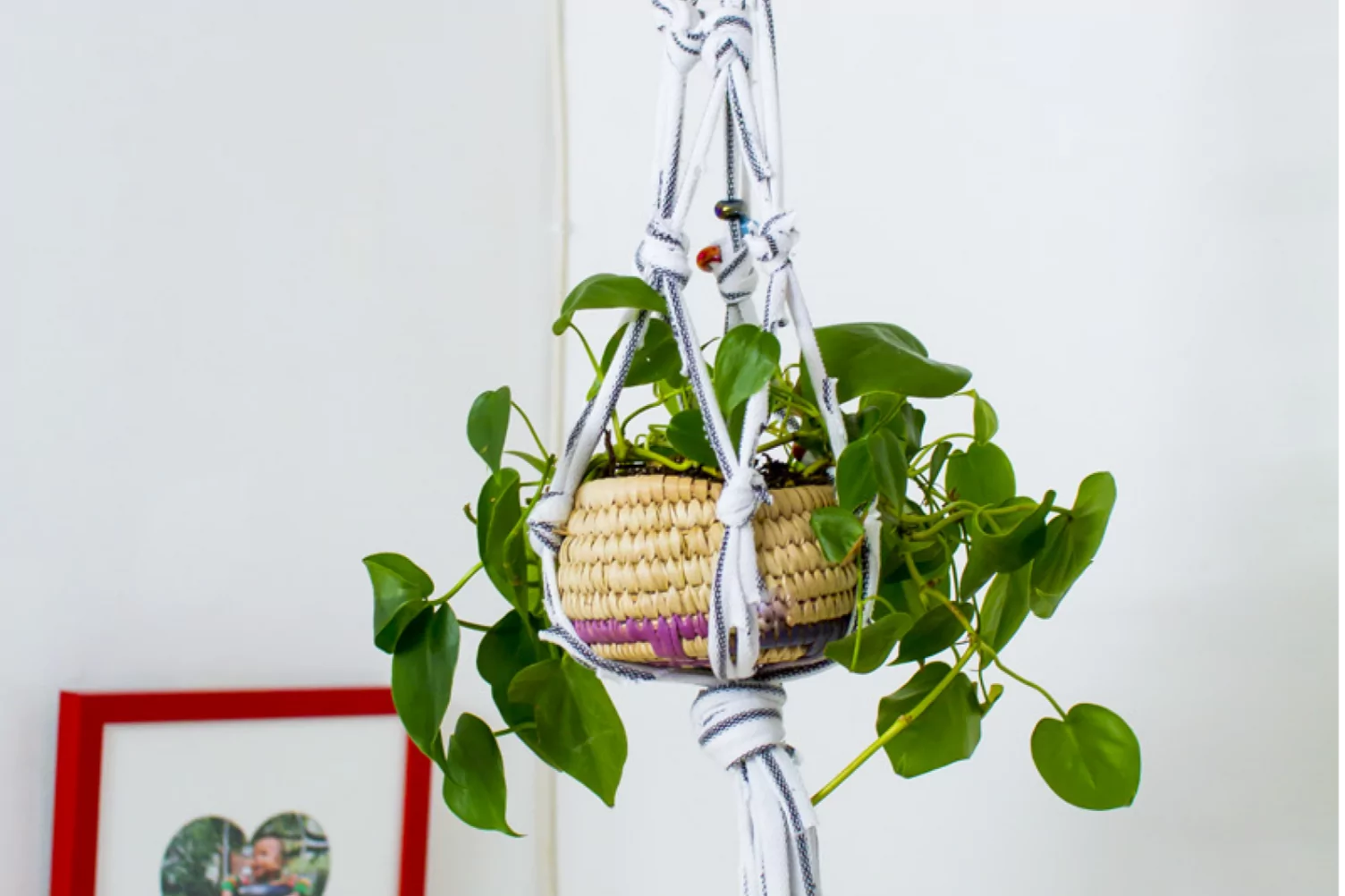 Image from A Beautiful Mess and Brit + Co
Transform Your Tees into Workout Shirts
In just a few easy steps you can turn your old tees into racerback workout tank tops! No sewing or gluing is necessary. You'll be ready to exercise and ready to sweat in your "new" tank top in no time!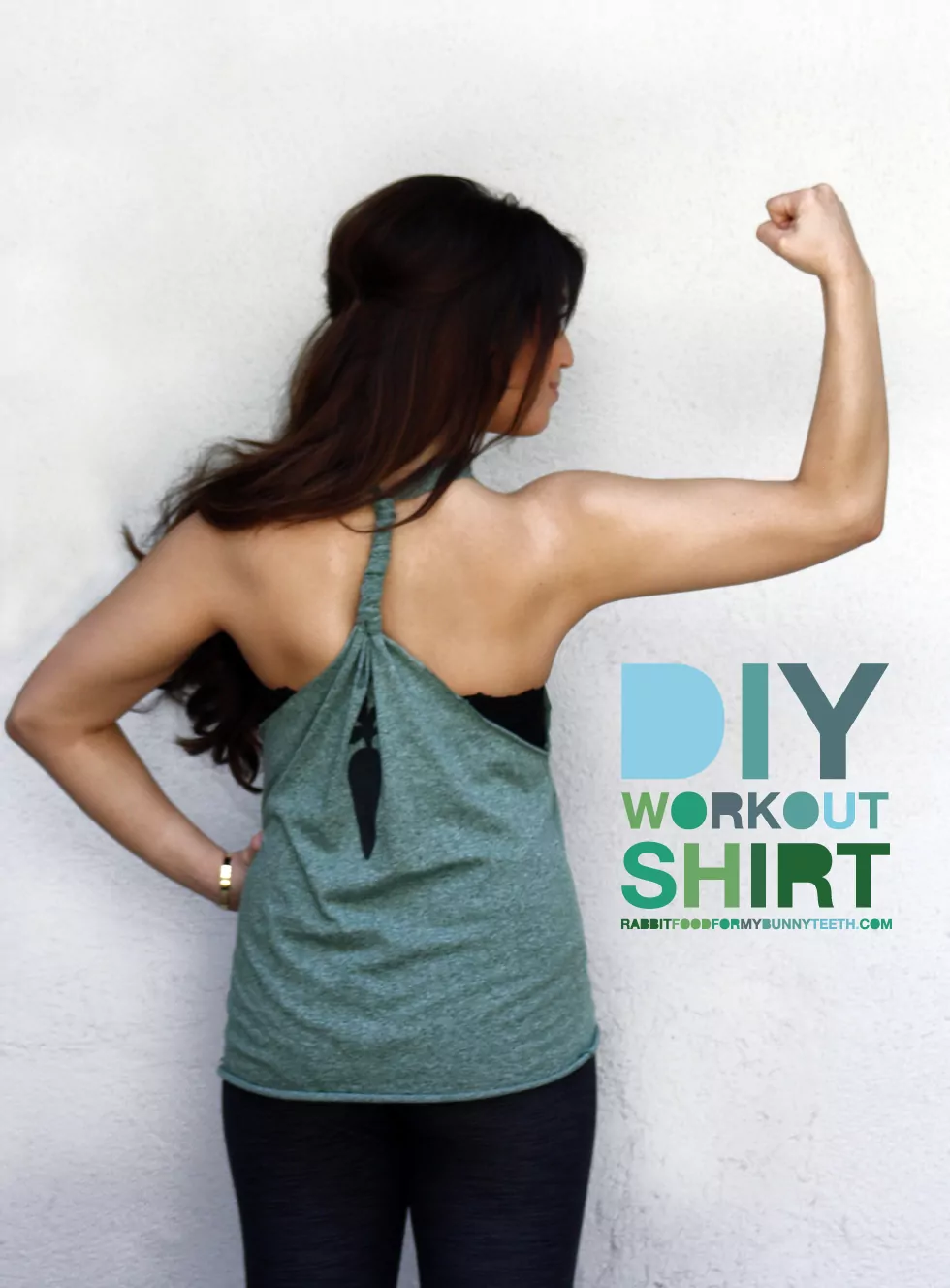 Image from Rabbit Food for My Bunny Teeth
Twist and Tie Your Tees into Dog Toys
Your furry friend will definitely appreciate you turning your old tees into toys for them to play with! You'll have a brand new collection of eco-friendly dog toys without having to spend a dime. Try out these different t-shirt dog toy ideas and see which ones your dog likes best!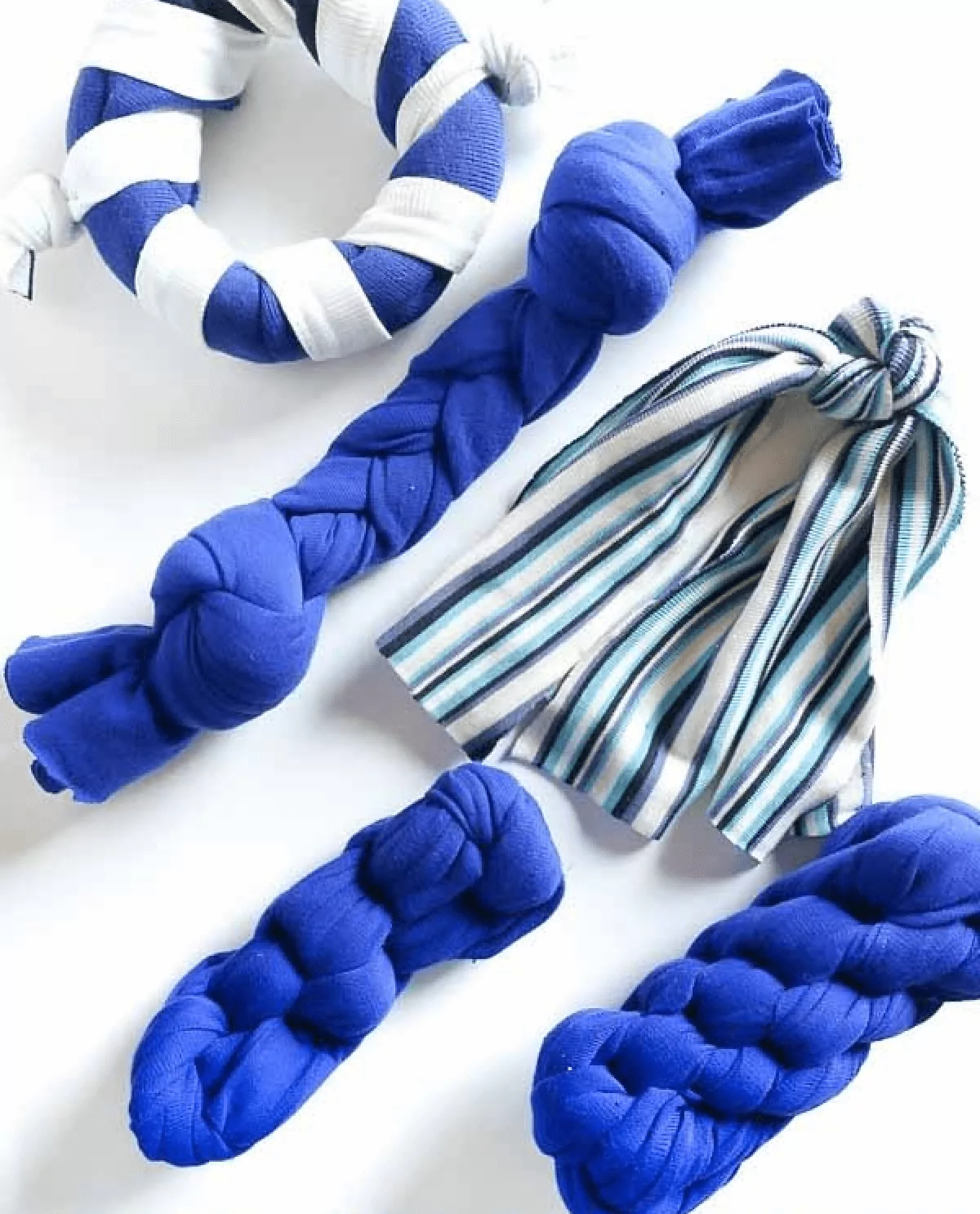 Images from Sew Historically and Better Homes & Gardens
Sew Your Tees into Cool Patchwork Pillows
We've all seen the standard t-shirt quilt blankets and pillows that have been around for a while now, but what's stopping you from creating your very own t-shirt quilt fabric that is fresh and new? Making a randomized patchwork pattern will ensure a gorgeous, modern look that no one will suspect is made from your old t-shirts.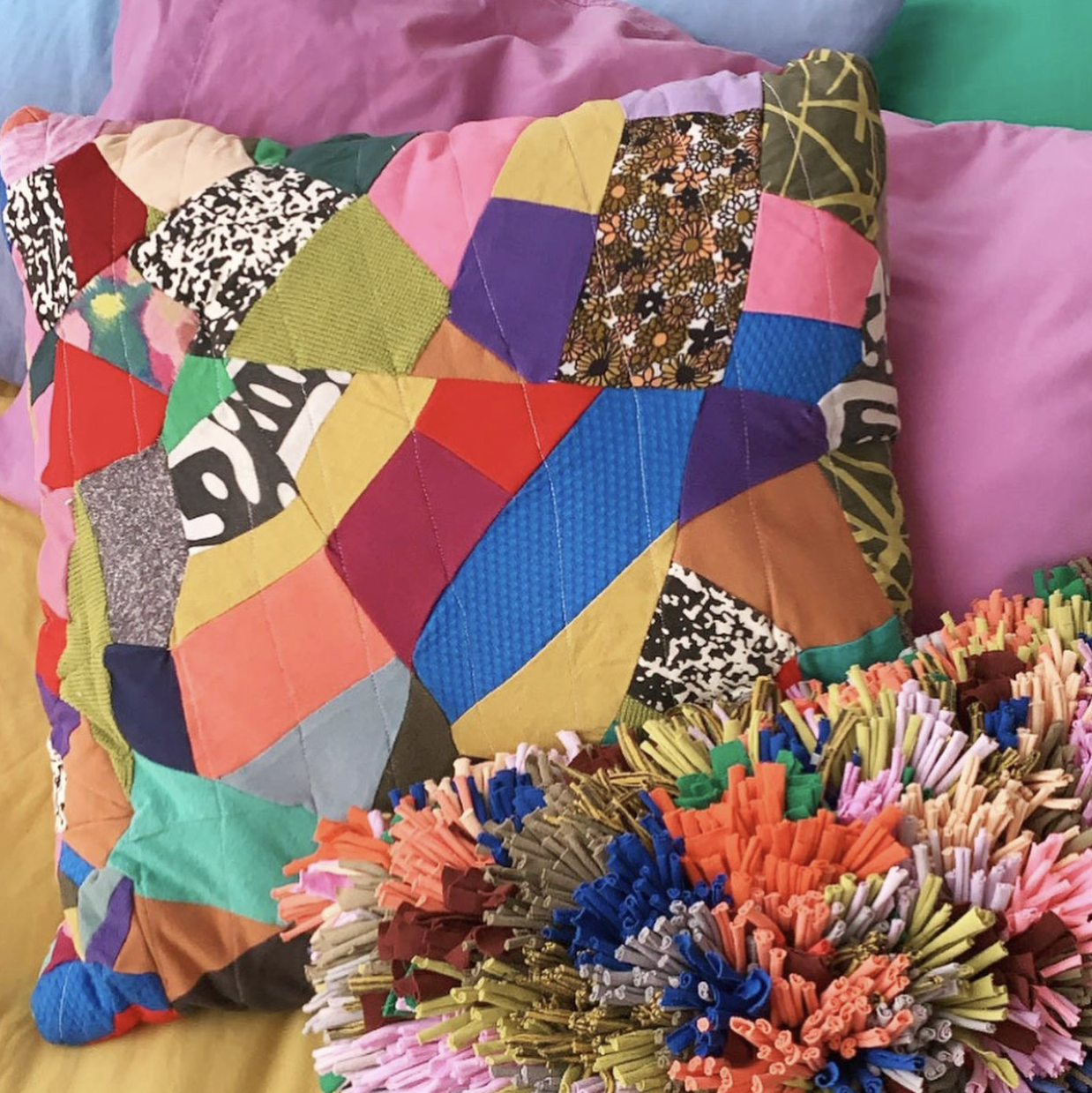 Images from @mindful_mending and Book by Lily Fulop
How to Recycle Your Old T-Shirts
In an effort to reduce the amount of textile waste that ends up in landfills, many companies have created textile recycling programs. These programs encourage you to mail in or bring in (depending on the participating company) your unwanted clothing to be responsibly recycled. Many of these companies also offer store credit or discounts as added incentives for your recycling efforts! How cool is that?! Here is a list of a few companies with textile recycling programs.
For Days
The closed-loop fashion brand, For Days, offers organic, zero waste, and 100% recyclable clothing. Through their site, you can request a Take Back Bag which allows you to send them your old clothes from any brand, in any condition (as long as they are washed and don't include undergarments). Depending on which Take Back Bag you choose to fill up – small, medium, or large – you will receive either $6, $10, or $20 in credit. Like For Days says, it's "a win for you, a win for the planet."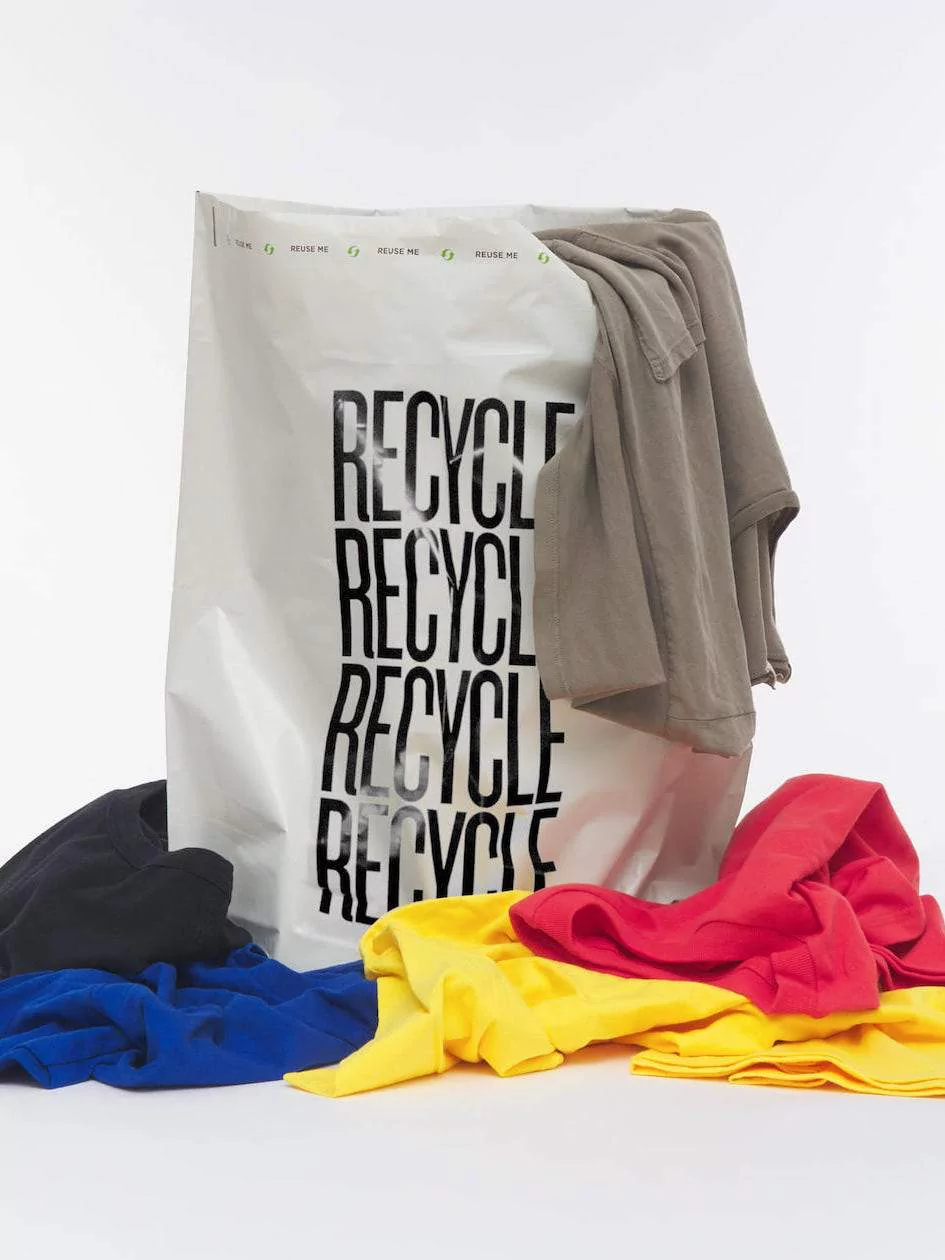 Images from For Days
Marine Layer's Re-Spun 
Marine Layer, an eco-conscious clothing company, has a t-shirt recycling program called Re-Spun. Through the Re-Spun page on Marine Layers' website, you can request a prepaid mailer, send in your old tees, and receive a $5 credit per tee (up to $25, but there's no limit for donations).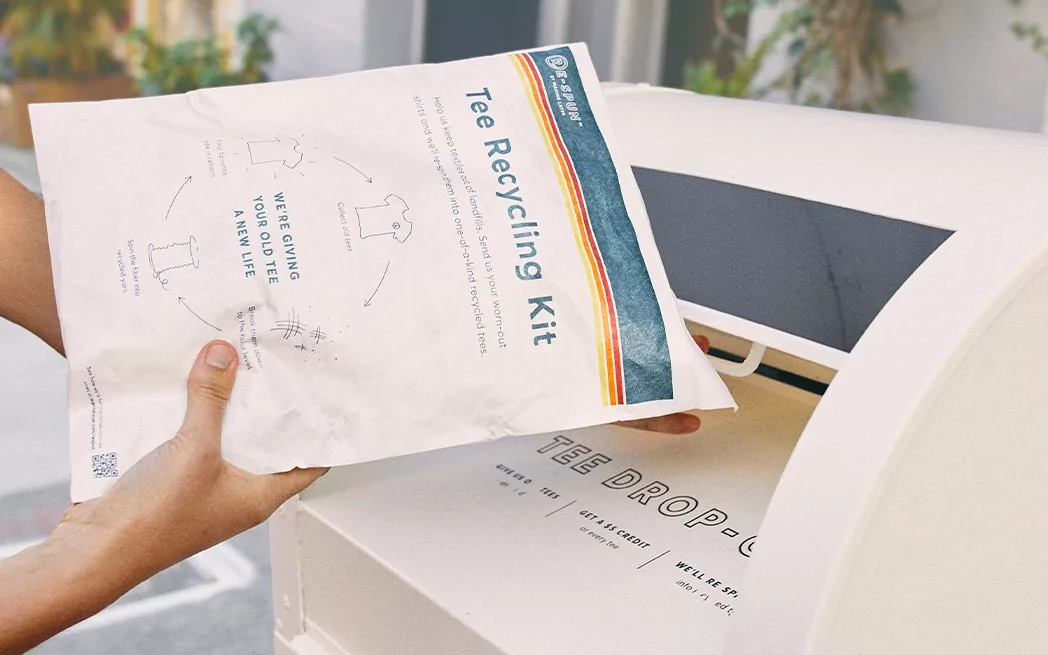 Image from Marine Layer
Phoenix Fibers
Phoenix Fibers is one of only a few textile fiber converters in the Southwestern United States. Each month they turn over 300 tons of textile waste into "shoddy" which can be used to manufacture lots of things including insulation, sound dampening products, and mattresses. They also partner with Bonded Logic and donate insulation made from "shoddy" to Habitat for Humanity. To find out how to donate your fiber goods to Phoenix Fibers, contact them through their website.
Donate
It's always an option to donate your tees to your local Goodwill or other thrift stores. You can also lookup Planet Aid donation bins in your area. Oftentimes churches, homeless shelters, and community outreach centers accept clothing donations as well. Be sure to call ahead or go online to find places that are currently accepting donations and how to go about donating. You might be done with your old t-shirts, but there are people out there who would benefit greatly from having them. Donations are so very helpful and so very important.
---
By finding ways to repurpose your old t-shirts, you are stretching your creative muscles, saving money, and cutting down on the amount of textile waste that ends up in landfills! We hope this list of DIY ideas inspires you to transform your unwanted items into something new and exciting! Thank you for taking the time to make small changes that have a big impact on our planet.
Ready to jump right in?
Start making your own premium custom merch for free on Bonfire.