Did you know that the way your apparel is dyed affects the way the final garment looks, feels and behaves when washed?
When selecting a t-shirt to print on, the endless options can sometimes feel overwhelming, and might lead to questions about what exactly the difference is between one product and then next. In many cases, the way a garment is dyed to its color is a point that differs from one product type from another. So let's take a deeper look at the different ways a product can become its end color, and what that step of the process does to the garment.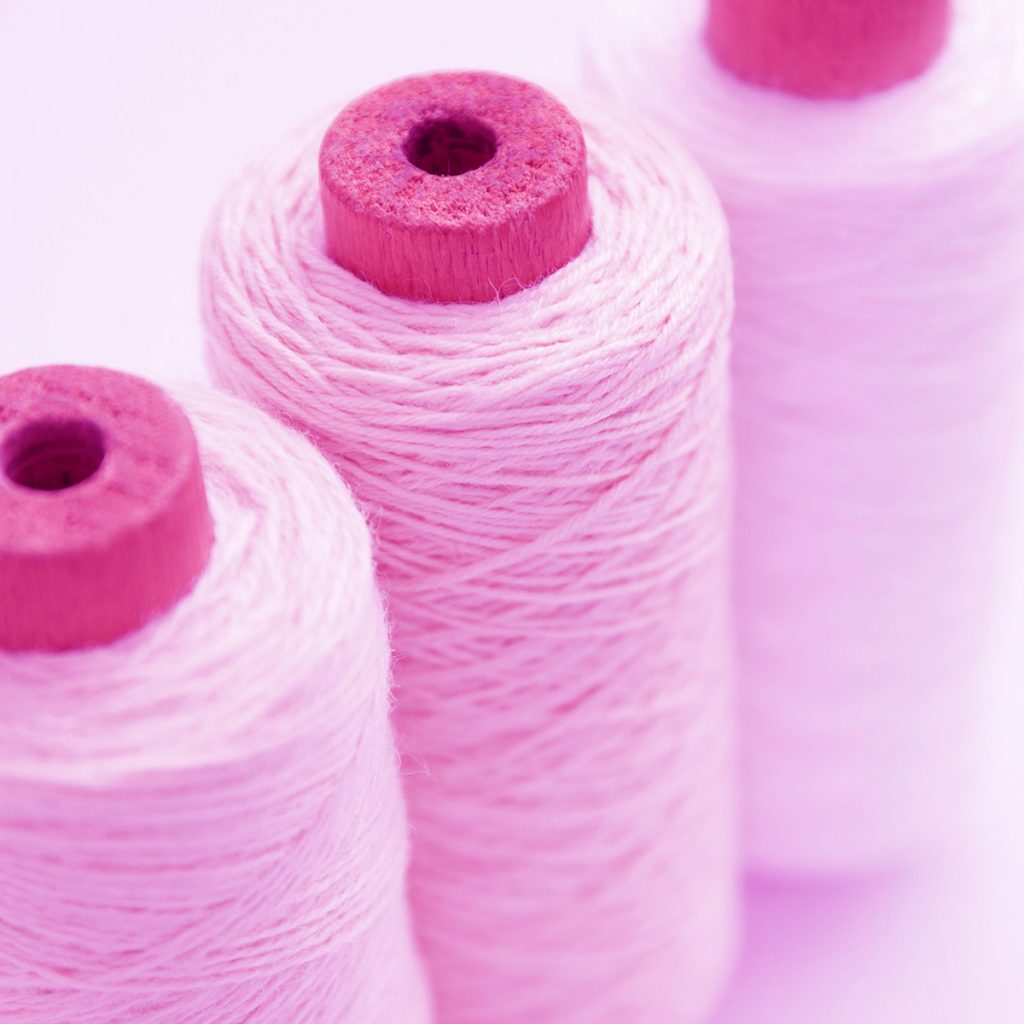 Yarn Dye
One way to dye fabric is to dye the yarn before it's woven to create the fabric. Spools of yarn are dyed and then sent to where they will be sewn into the fabric they will become. This process is most common when creating garments that are striped or patterned since different colored yarn is needed to create the pattern. It can also be used when the fabric is heathered because different yarns are being woven together. 
Garment Dye
Garment Dyeing is when an apparel item is dyed after it's been sewn together. One of the benefits of garment-dyed products is that they've been pre-washed and dried one or two times in their finished form, so shrinkage is highly unlikely. People enjoy the distressed and worn-in look of garment-dyed products. This look is achieved through the unique dyeing process, which makes colors appear about 10% less vibrant than they typically would.
Garment Dyed products are also often softer than other shirt options. Because of the many steps involved in this process, and the higher quality of the cotton used, Garment Dyed pieces such as Comfort Colors typically cost a little more than your typical race day shirt.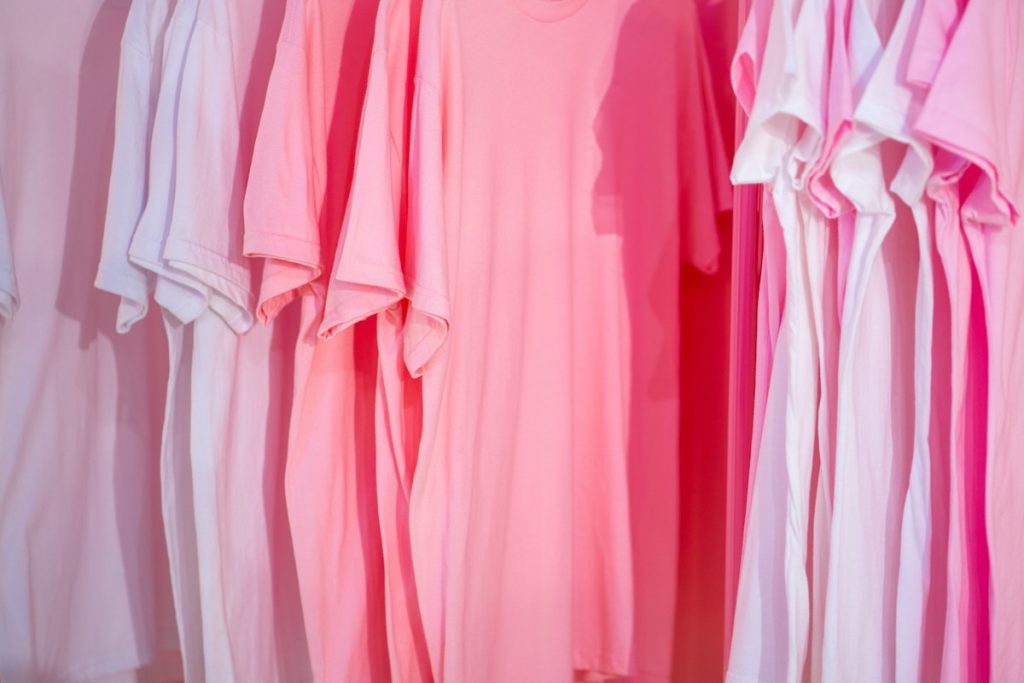 Piece Dye
Piece Dyeing is when the yarn is dyed after it's been woven into fabric. The fabric is woven in its natural, off-white state, then dyed in bulk on a roll. Once dyed, the fabric is shipped off to cut and sew factories where they will be transformed into sweatshirts, tank tops, and more.
Piece dyeing is cheaper than yarn dyeing and is also easier for getting consistent color across many items. But keep in mind that since the fabric is dyed, washed, and dried before being cut and sewn into the garment, that it will likely shrink a little bit unless notated otherwise on the label. 
Stock Dye
Stock dyeing is a process through which fibers are dyed to their final color before they are even shaped into yarn. This is a more common technique used with wool and tweed, thick, natural fibers that will keep a textured, uneven look even when turned into yarn. 
At Bonfire we want to make sure you select the right apparel options to print on to fit your needs. Knowing the type of fabric your products are made of and how they were dyed will help you make the most informed decision about which t-shirt, sweatshirt, or tank top options are right for your community.