All of us here at Bonfire are peri excited about Pantone's color of the year for 2022 – Very Peri! Also known as Pantone 17-3938 in the Pantone Matching System, this color is fresh, invigorating, and it's chock-full of potential and possibilities. 
We think you and Very Peri are going to accomplish great things together this year, and we're here to help make that happen.
To help get the creative juices flowing, we've curated a list of our most "peri-inspired" products for you to use with your next design! Need a "peri-inspired" design? We also created 3 customizable design templates that use Very Peri in a fun and creative way.
"Peri Picks" from the Catalog
These products, carefully selected from our product catalog, provide all the Very Peri goodness you could want. Whatever your style – there's a "peri" shade to fit your vibe!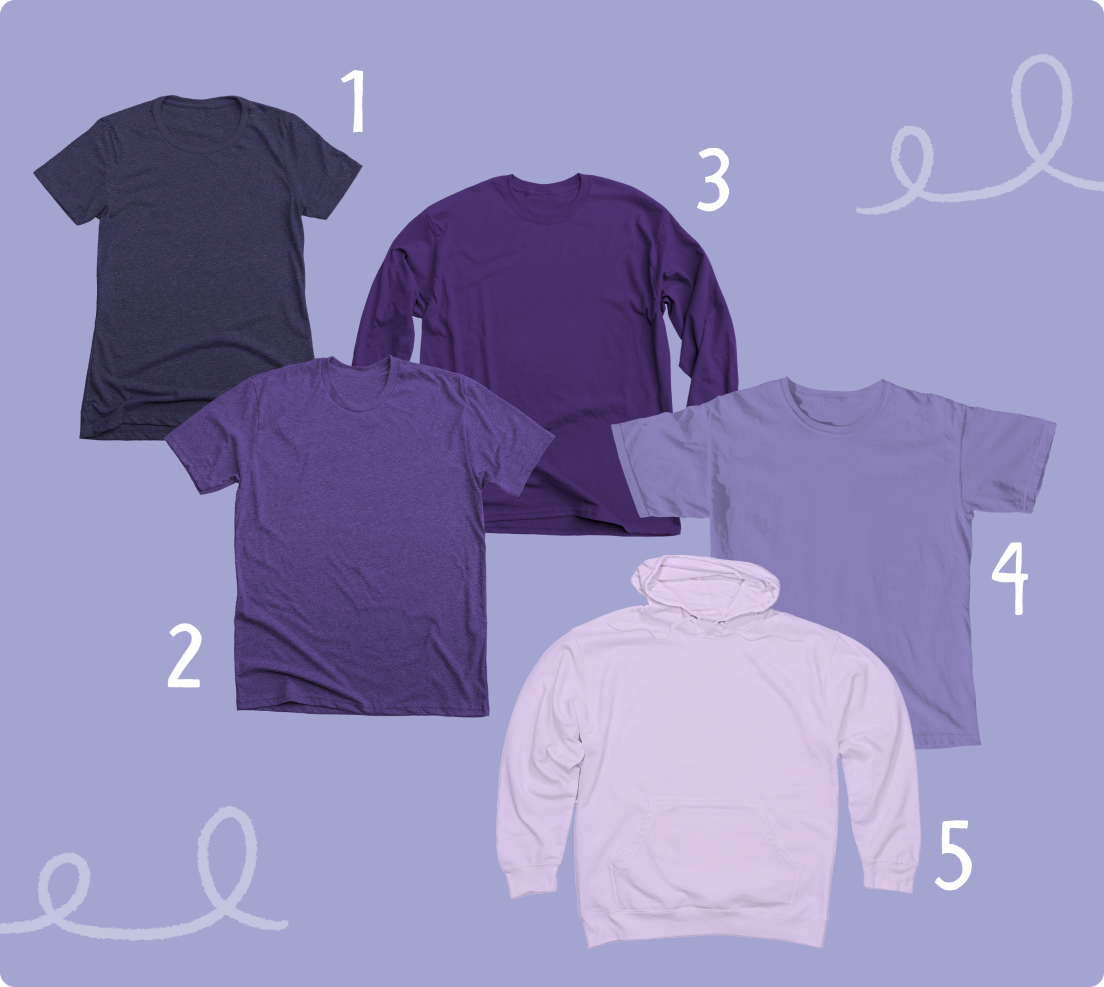 These juicy purple-toned products are hip, stylish, and definitely here to bring the fun. Every clothing item we offer is impeccably well made and incredibly soft, so not only will you and your followers look good in these products, but you'll feel good too. Pick any of these products and start designing your merch today!
"Peri Picks" from the Template Library
Want some help with your designs? We've made these awesome "peri-inspired" templates for you to use! You can tweak these designs and make them your own. Easy peasy. Your Very Peri merch collection for the new year is only a few clicks away!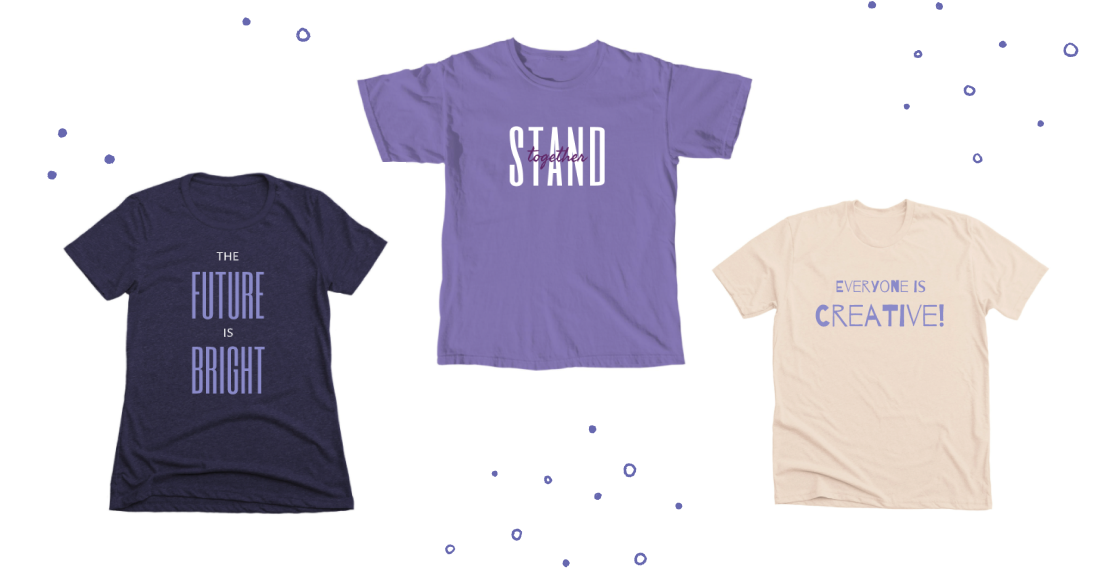 Looking for even more templates to play around with? We have an entire t-shirt template library for you to browse through! Any of the templates we offer allow for you to customize the colors using our design tool, so feel free to make your merch as purply and peri as you'd like!.
Our Community
Check out our Bonfire community rocking their purple-tastic merch. Scroll through to get ideas and to enjoy these super fun products created by awesome people – just like you!
---
Pantone's Very Peri has us feeling rejuvenated and hopeful for things to come in 2022! Whatever your style – there's a "peri" shade to fit your vibe. We can't wait to see what designs Very Peri inspires YOU to create this year!