What better way to show school pride than with custom school spirit shirts? Customized school spirit t-shirts are perfect for any school and any occasion. Whether you want make high school spirit wear for a big game, school spirit shirts for homecoming, Bonfire has all of the tools you need to create and order your shirts.
Making your own school spirit shirts have never been easier, even if you're not an expert designer. Follow these 4 steps to create and order your schools new favorite spirit shirt.
If this is your first time designing and printing school spirit shirts, be sure to avoid some rookie mistakes! Study up on our t-shirt printing tips as you get started to make sure you get the planning, design, and printing steps just right.
#1 Choose Your Schools Shirt Style
Start by figuring out what t-shirt styles you want to design your school spirit shirt on. You can't go wrong with something like a classic heavyweight shirt, but you'll want to explore all your options! By offering your students a variety of options to choose from, you increase you chances of having a style that everyone is happy with.
Some of the most popular styles for school spirit shirts are:
If you're having trouble deciding which styles are best for you, think about what you're creating the school spirit shirts for, and what the weather will be like. If it's going to be cold, you'll want to include a hoodie and long sleeve shirt option. If your school spirit shirt is for an upcoming big game, consider offering something like the football jersey tee.
#2 School Spirit Shirt Ideas
Before you start designing your school spirit shirt, you should figure out what kind of shirt you want to make. If you can come up with a theme for your shirt, then the design process will be a lot easier!
Some of our favorite types of school spirit shirt designs include: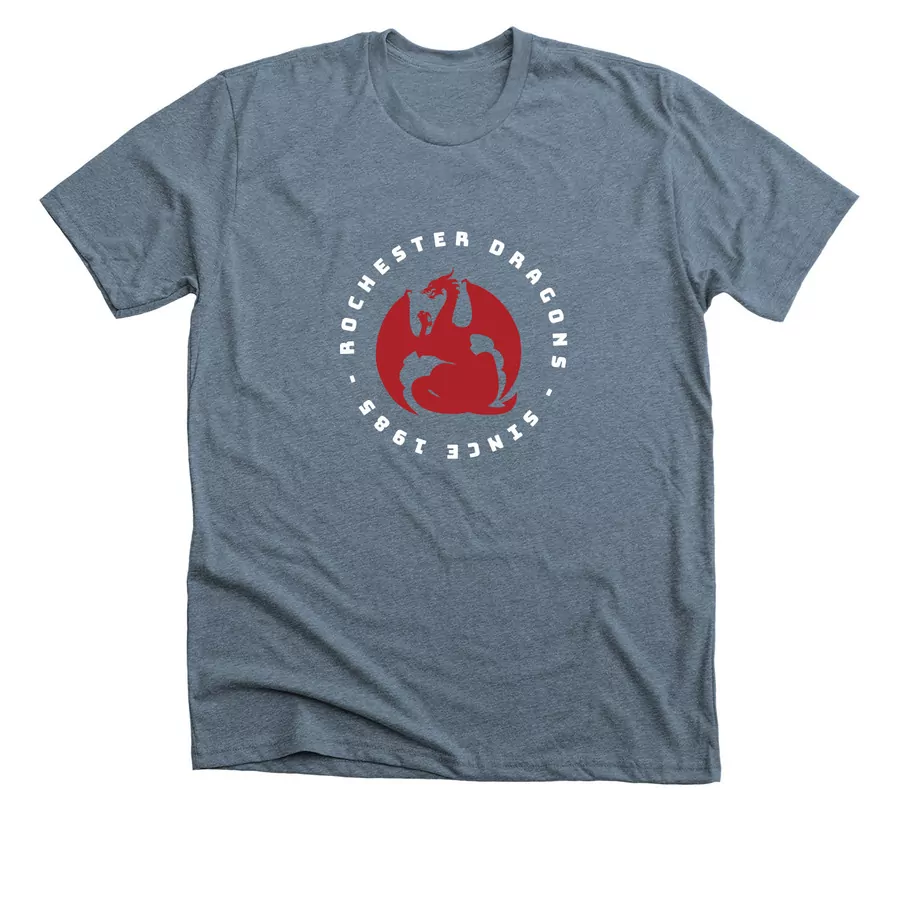 Mascot Shirts
Use existing elements like your school mascot or logo to create spirit shirts that will stand the test of time. These are shirts that you can always have in stock and people wear for years to come.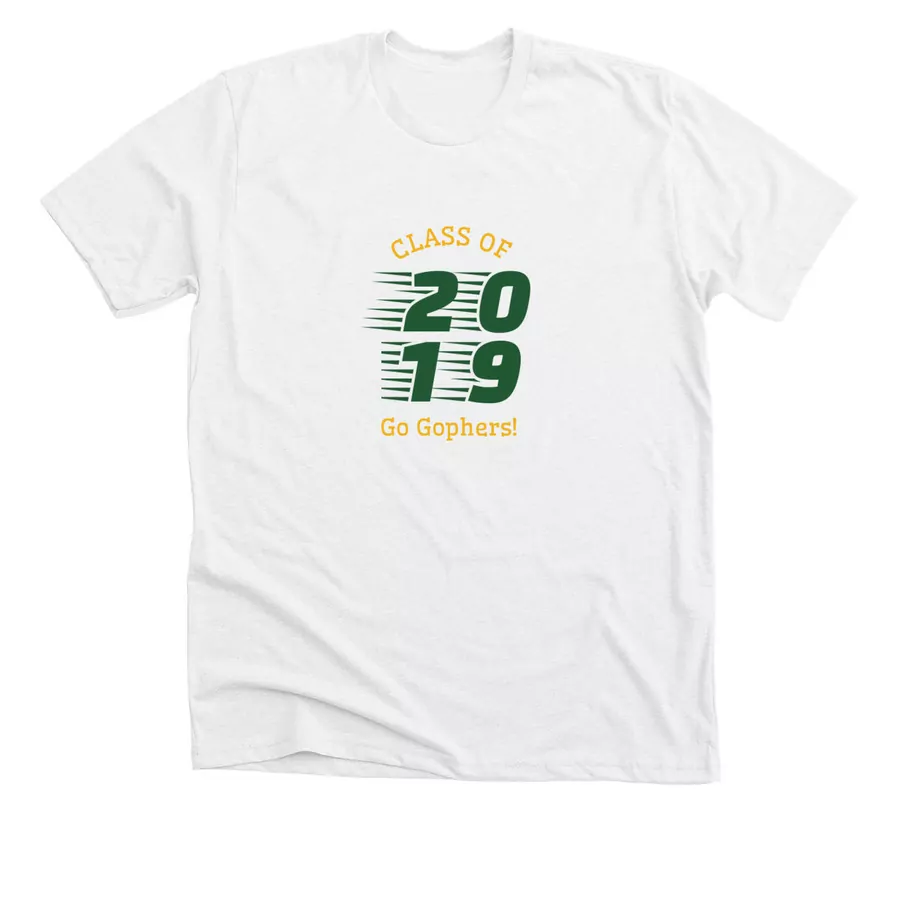 Class Shirts
Color is a great way to create unity and pride within your school! Create class shirts by choosing a theme and a couple of coordinating colors, then use a different color shirt for each class. If graduation is coming up, design senior class shirts to help them remember this special time.
Big Game Shirts
If there's a big sporting event coming up, design a special shirt for the game to help the student body rally behind the team. Focus the design of the shirt the sport they're playing and motivational phrases/quotes to help create a sense of camaraderie around your team.
#3 Creating Your Design
After you've thought about what guidelines might affect your design, it's time to get creative! Here are 3 of the hottest design trends for t-shirts right now:
Don't be afraid to look around for inspiration and guidance. We regularly promote our favorite t-shirt designs over on the Bonfire Instagram! As you explore, be sure to make note of any design elements that catch your eye. Incorporate the inspiration you gather into your custom school shirt designs!
#4 Order and Print Your School Spirit Shirts
Now that you've chosen your t-shirt styles and you've created your design, its time to figure out how you're going to get your school spirit shirts ordered and printed. Luckily for you, here at Bonfire, we offer you a couple of different options to choose from.
Place a Bulk Order Through Bonfire Supply
Bonfire Supply makes it easy to place a bulk order for as many or as few custom shirts as you want.
Once your order is placed, we'll ship you all of the shirts to you so you can sell or distribute them yourself. Be sure to use our t-shirt order form to streamline your ordering process and reduce the chances of any incorrect orders.
Sell Your Shirts Online Through a Campaign
If you want to cut out all the time-consuming middle steps of forms and checks, and paying for everything upfront, you can sell your shirts online through a Bonfire campaign. You can direct all of your students and teachers to your campaigns URL where they can place their order. Once the campaign has ended, we'll ship all of the orders directly to everyone who bought one, and your school will keep 100% of the profits.
Launch a T-Shirt Fundraiser
It's the same exact process as a t-shirt campaign, but instead of collecting the profits at the end, you can donate all of the proceeds to the charity or organization of your choosing. Fundraisers are a great way to really motivate your students to not only buy your school spirit shirt, but also to help the them rally together to raise money for a good cause.
---
Creating custom school spirit shirts is a great way to help your bring your students together for and increase school pride! By following these basic steps and making thoughtful decisions along the way, you can be sure that your shirts will be wildly popular with your students!
Ready to create your new school spirit shirt?