Ever since the Veronica Mars movie became the undisputed crowdfunded movie champion, directors for everything from big-budget productions to indie flicks have turned to crowdfunding for films to help their passion projects come to life.
So how can you make the most of these crowdfunding platforms to engage supporters and bring your story to the screen?
While every filmmaker will have their own approach to finding movie funding, these are some strategies you and your crew can follow to maximize your chances of finding film fundraising success.
Here's how you can successfully use crowdfunding to raise money for your films:
1. Choose Your Crowdfunding Platform
When you're figuring out how to get funding for an independent film, crowdfunding is the way to go. Crowdfunding is an easy way to raise awareness for your project while securing the money necessary to bring it to life.
Crowdfunding is, quite simply, asking a crowd for your funding. If everyone pitches in a little bit, you can quickly amass what you need.
---
???? Related Reading: How to Ask for Money Online
---
This strategy is even more effective when paired with merchandise fundraising, if you've already got a bit of an online following. People love to rep their favorite projects!
Did you know that there are a ton of crowdfunding platforms out there? The big-name ones, of course, will always be the most popular, but we also want to introduce you to a couple of smaller ones that might be more appropriate for movie fundraising.
Here's our top crowdfunding platforms that we recommend for film makers.
This is a great place to start if you're running your first crowdfunding campaign, because it's easy to use, trustworthy, and everyone knows what it is. The drawback: if you don't hit your goal, you don't get any of the money you raised.
Indiegogo tends to draw a more artistic crowd, and they even have a dedicated collection for all the films using their crowdfunding platform . Also, you keep all the money you raise after you pay for your Indiegogo fees. However, some think the lack of urgency makes people less likely to give.
This website is perfect for crowdfunding movies, because it is totally immersed in a community that lives and breathes for film. The staff at S&S gives you direct feedback on your campaign before you're allowed to launch, so you know that you have the best chance of meeting your goals.
This website is a conglomeration of investors, writers, actors, producers, and distributors. Slated offers tools like Financial Analysis and Script Analysis, so your profile shows a trusted metric of how much success your story could find. This site is difficult to get into—you have to have a proven audience to gain attention—but is seriously lucrative if you can tempt an investor.
2. Create a Fundraising Goal for Your Film
Once you've decided on which platform you're going to use, it's time to determine your fundraising goal.
We like to have two budgets in mind before starting any fundraising campaign: one is our shoestring budget, where the project can be finished, but with no room for error, and one is the "golden number", which is the budget that would allow you to complete your project with ease.
Think about all the costs that will go into making your movie.
Will you be paying your crew, or will they volunteer their time?
Are you paying your actors, or are they volunteers?
Do you have to pay to use any sites necessary for your film?
Can you borrow mics, cameras, etc, or do you have to rent or buy equipment?
These are only a few of the things that you have to consider while building your budget. Don't forget to include any funds you may have raised through other efforts.
The relationship between your budget and your crowdfunding platform is a complicated one. Do you pick a platform with an all-or-nothing policy, and only ask for your shoestring budget, or do you pick a take-what-you-raise policy platform and go for gold?
It all depends on how much money you need to raise, the size and strength of your interpersonal/social media networks, and the previous support your film has.
3. Make a Pitch Video About Why People Should Support Your Film
You and your crew already believe in your story. Now it's time to convince the rest of the world to believe in it too. But how can you make your film stand out on a crowdfunding platform? 
Consider your target audience – knowing who you're advertising to will be vital to marketing your film correctly.
How to Create Your Pitch Video
The pitch video is the centerpiece of your crowdfunding page. It will be what turns an interested viewer into a patron or supporter of your project.
Follow these four tips to make a great pitch video:
Keep it between 2-4 minutes. Your pitch video should be a brief overview of your film that either acts as a trailer for your film, or features the cast and crew as you explain your film and why you need funding.
Use your 2-4 minutes to explain the who, what, why, and how of your short film. Who are you? What is your film? Why are you making it, and why is it important? And how are you going to pull it off?
Personify the folks in front of and behind the camera: create an emotional connection between viewers and your filmmaking team by showing their personalities and faces in your pitch video. 
No matter what your film is, you have to hook your audience in the first 10 seconds. Nothing is worse for your fundraiser than a bored potential donor.
Your pitch video is the best place to demonstrate that you have the skills necessary to pull off making your movie. Indie film financing can be a risky business, so investors want to know that you have the drive to make this happen.
4. Offer Incentives for Donating to Your Crowdfunding Campaign
The great thing about crowdfunding for filmmakers is that there is no limit to the incentives that you could dream up for your supporters.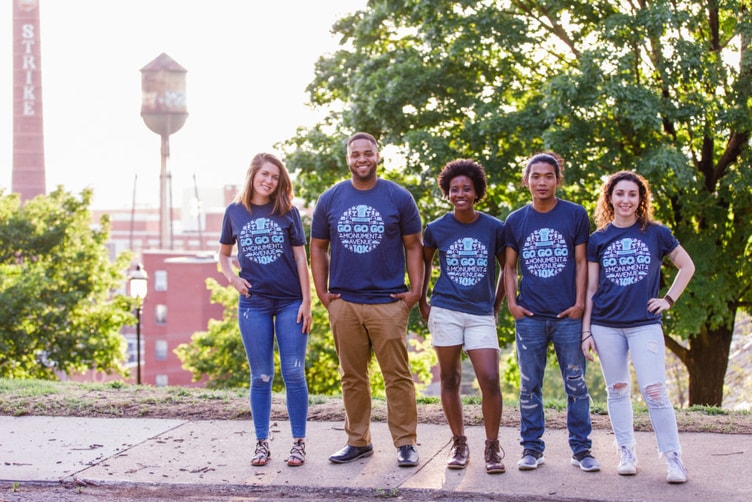 What would encourage them to donate to your film? Some popular incentive options include:
Adding their name in the credits.
Limited edition posters, concept art, or props from the film.
A digital copy of the movie when released.
Invitations to premieres, after-parties, or days on-set.
A walk-on role in the film.
Executive producer credit, for high-rollers.
However, a commonly overlooked fundraising incentive for films is, selling custom apparel. T-shirt fundraising has been helping all sorts ideas get off the ground since the invention of t-shirts. And it's not hard to make them!
In fact, making custom merch is easy when you've got a company like Bonfire that is willing to help you take your designs to the next level, and offers you a variety of high-quality products to sell, from slouchy tank tops to comfy hoodies.
T-shirts act as a great way to advertise. You can put your logo, your slogan, or even your actors' faces on your t-shirts to create a memorable and visual way of displaying your film to the world.
If you haven't created an official logo for your film yet, you can use the logo maker from Designhill to create a professional looking logo that doesn't break your budget.
It also gives your supporters a 'uniform' that connects them even more deeply to the film, especially if the cast and crew wear the shirts as well! Consider having everyone wear their film-branded shirts on the day you film your pitch video.
Supporters want to feel like part of the team. That's what drives them to donate. So make them feel involved by encouraging them to wear the shirts and sweatshirts that the filmmaking team is wearing!
5. Be Proactive About Engaging with Your fans and Supporters
You've got everything you need to get your crowdfunding campaign started. But now what?
The secret is engagement. You need to meet your audience where they are, and then connect with them.
Split your target audience for donors into three groups:
Your inner circle of friends and family.
Your social media network of acquaintances, friends of friends, and colleagues.
The wider circle of your friends' friends, social media influencers, and strangers.
Think of these three groups as concentric circles radiating out from around a core, which is your film, your cast, and your crew.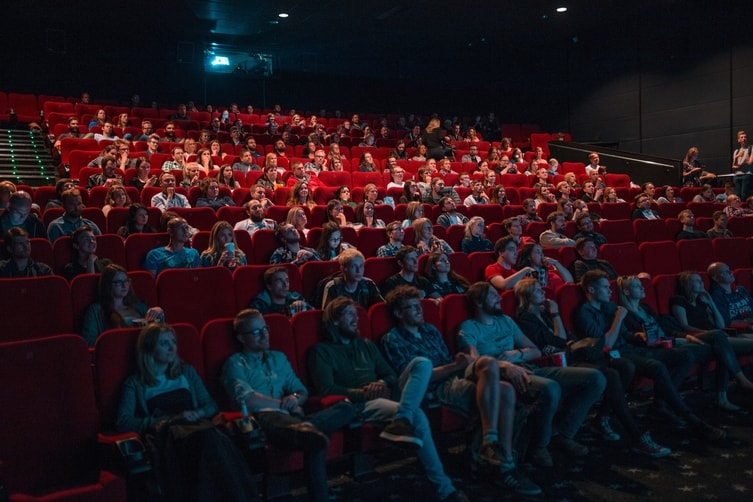 Now brainstorm the best ways to reach these people. Each ring of potential supporters may require a different approach. And no matter who your supporters are or what their motivation is, don't forget the golden rule of fundraising: say thank you as much as possible. Consider creating swag bags as thank you gifts, and send them to people who promoted your campaign to their own supporters and followers.
Keep your crowdfunding campaign in the forefront of people's minds, and you're sure to meet your goals by the end of your campaign.