Attention all sellers! We are thrilled to announce that, starting today, the third annual Best of Bonfire is officially open for submissions! This year you raised the bar with your creativity, your style, and your bold authenticity. We can't wait to see which designs will rise to the top.
Think this sounds like you? Then enter your best design in 1 of the 10 design categories for a chance to be crowned the Best of Bonfire!
How to Enter
If you launched a campaign in 2021 on Bonfire and you're a registered user, then you can use this form to enter your design in 1 of the following 10 categories: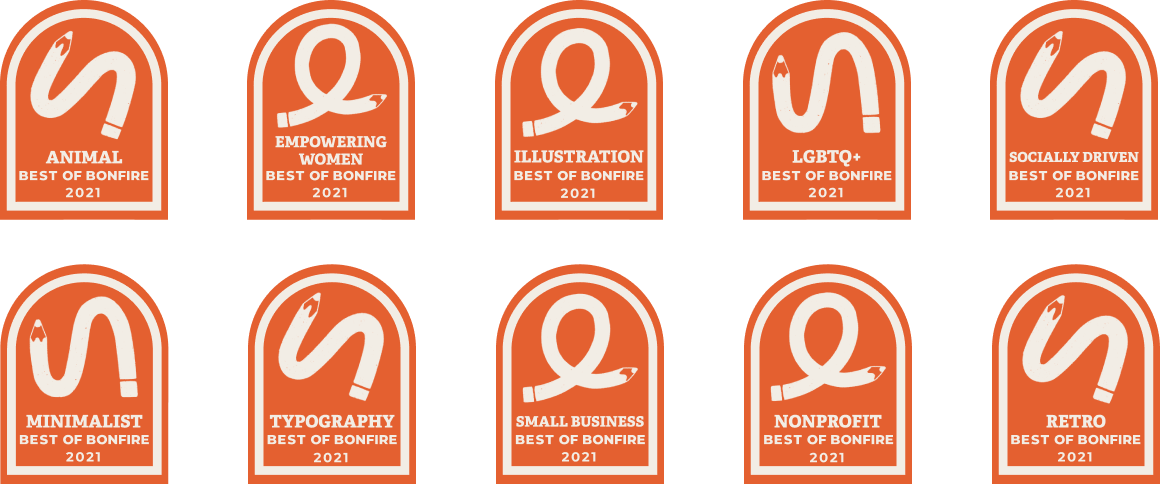 How to Win
After the finalists are announced on November 15th, there will be a period of public voting that lasts until 11:59 PM on December 2nd, 2021. The design with the most votes in each category will be declared the winner. If you're a finalist, make sure you share your design and the voting form with all of your followers and community so they vote for you!
The winners in each category will be publicly announced on December 3rd via social media and email. The individual winners will also be notified via email using the email address listed in their Bonfire account.
Prizes
To show our appreciation for your excellent work and design skills, the winner in each category will receive a one-of-a-kind Best of Bonfire bucket hat, a Baggu bag, a winner's badge to display on your campaign page, and more! Make sure the email address in your Bonfire account is up to date so we can contact you with more details and send you your prize.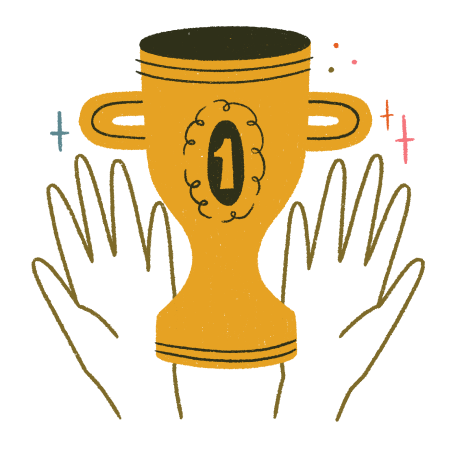 Timeline & Important Dates
| | |
| --- | --- |
| October 18, 2021 | Contest opens for you to submit your design |
| October 29, 2021 | Entry deadline |
| November 15, 2021 | Finalists in each category are announced & public voting begins |
| December 2, 2021 | Public voting deadline |
| December 3, 2021 | Winners are announced |
Frequently Asked Questions
What are the rules for entering Best of Bonfire?

You must be a registered user on Bonfire.
You can only enter one campaign.
Your campaign must have been launched for the first time in 2021 on Bonfire.
You can only enter your campaign in one design category.
You must be the creator of the campaign submitted to the contest. You can not submit on behalf of someone else.
Your design must adhere to all of our content guidelines.
When is the deadline to enter a design?

The contest will be open for submissions from October 18, 2021, until 11:59 pm ET on October 29, 2021.
What if I miss the deadline?

Designs submitted after the October 29, 2021 deadline will not be eligible to win.
Which category should I enter?

We recommend picking the category that you think best represents your design and gives you the best chance of winning.
Can I enter a design more than once?

Designs can only be entered in one category. Designs submitted multiple times will be automatically disqualified from winning.
Can I enter multiple designs?

Users can only enter one design. Users who enter multiple designs will be disqualified from the contest.
What are the official contest rules?

The official Best of Bonfire rules can be found here.