The most wonderful time of the year is here – Holiday Season 2022! 
At Bonfire, the Holiday Season is our favorite season and we are so excited to share our joy with all of you. We've made a list (and checked it more than twice) of ways to make sure this Holiday Season is the holliest and jolliest one yet – for our sellers, our buyers, and for our entire Bonfire community! 
Start Your Holiday Buying and Selling
When it comes to buying and selling for the Holiday Season, it's better to start early. With the unpredictability of inventory and shipping logistics, we say, why wait? Go ahead and get started today. If you were looking for the perfect time to launch your Bonfire campaign or buy that gift – the time is here! Let's get those campaigns live and get those orders placed!
For Sellers
Whether this is your first-ever campaign or you're adding an end-of-year campaign to your store, Holiday Season is the very best time to launch. 
We believe that people will want to shop small and buy gifts that give back this year, so you'll want to make sure your campaign is up and running for buyers to browse. 
Once your campaign is live you can share it with your community and encourage them to shop early. Here are a few tips for promoting your campaign:
Make your campaign easily accessible by adding the link to your website and social bios. 
Share your excitement in posts across all social channels.
 Include important information in your posts so that new buyers (and returning buyers) know where and how to purchase your products. 
Wear your apparel or use your merch in your posts and videos and share what you love about it. 
Showcasing the items available in your campaign or store is a highly effective way to amp up anticipation and the overall appeal of your products. Whatever you create to hype up your merch – remember to have fun with it! Your enthusiasm will go a long way in helping to promote your campaign. 
If you need any help at all getting your campaign started, our team is ready and waiting to assist you – so don't hesitate to reach out! 
For Buyers
Holiday Season is also the very best time to buy – sellers are stuffing their stores with exciting, new merch, offering seasonal promotions, and they might even be donating their proceeds to an important cause. It's extra fun to shop when you're buying gifts you can feel good about giving! 
Looking for something specific? We've made it super easy to browse through collections of campaigns on the Bonfire Marketplace. No matter what category of merch you're searching for, you're sure to find the perfect gift. 
Stock up Your Bonfire Store
'Tis the season to offer lots of options in your Bonfire store! 
From different designs to apparel styles, to the number of color choices for each item – it's better to offer more for your buyers to choose from. Who doesn't enjoy browsing through multiple items from their favorite shop? 
Bonfire has over 40 products in our catalog to choose from. Have you been thinking about adding a coffee mug or tote bag to your store? Now is the time to go for it! Including a wider selection in your store could result in multiple purchases from buyers or even attract new buyers.
Show You Care By Offering Promo Codes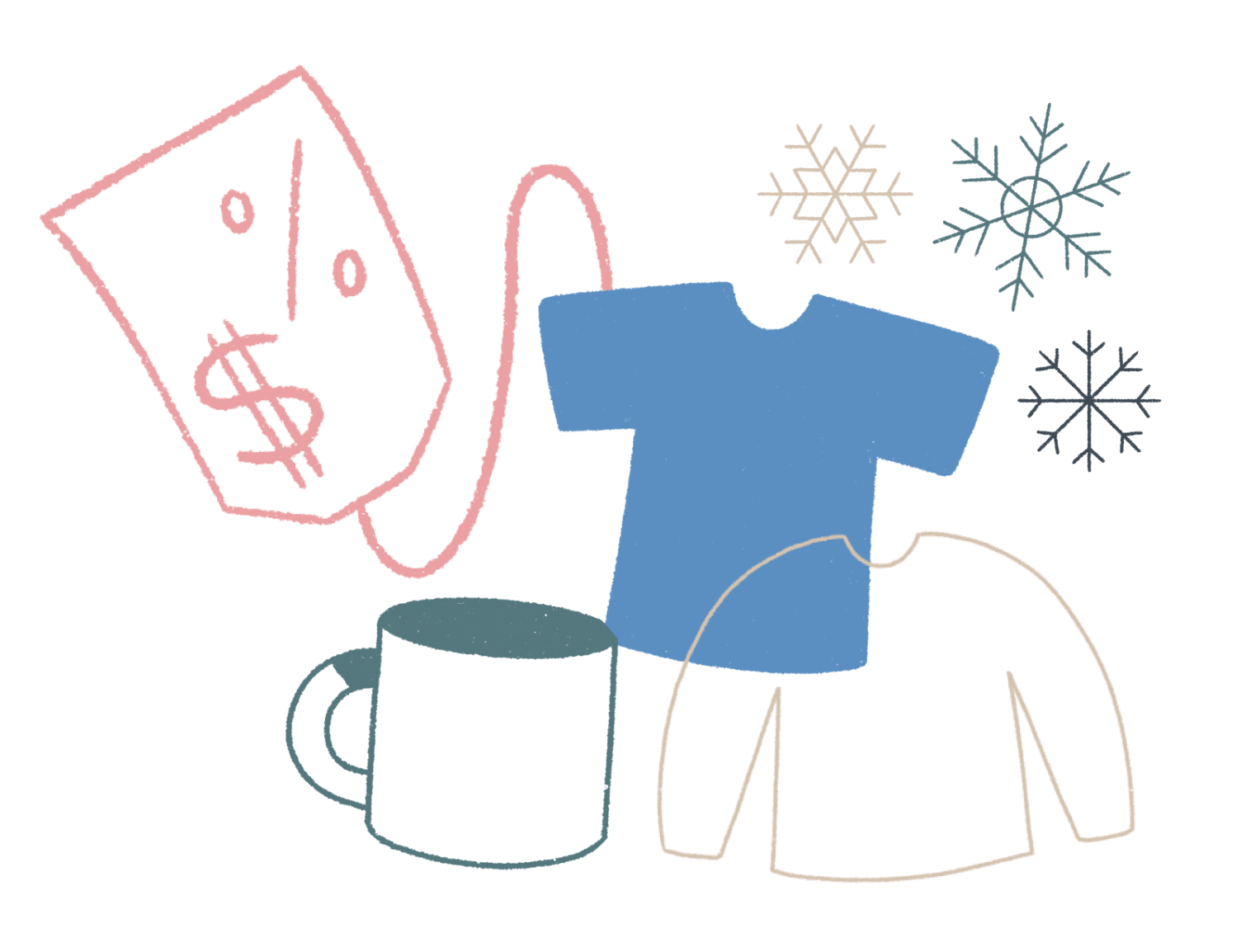 Promo codes are a great marketing tool, and Holiday Season is an excellent excuse to try them out! With Bonfire promo codes you get to determine the code your buyers will use at checkout, choose your price reduction percentage, set how long your promotion will last, and select which of your campaigns the promo code will work for. 
Depending on your community and the strategy that feels right for you, think about whether doing a promo code for Black Friday, Small Business Saturday, or GivingTuesday could be right for you. You can offer promo codes that last for one day, a weekend, a whole week, or even an entire month – it really depends on your marketing strategy. 
Promo codes are a great incentive for buyers to act fast. They may have been eyeing your merch for a while now and the promo code will be the nudge that gets them to complete the transaction. Everyone loves a discount, and your buyers will be excited and grateful to use your promo codes on their purchases. 
You can create your promo code by going to the "Promotions" tab in your dashboard today!
Shop 'Til You Drop With Our Curated Gift Guides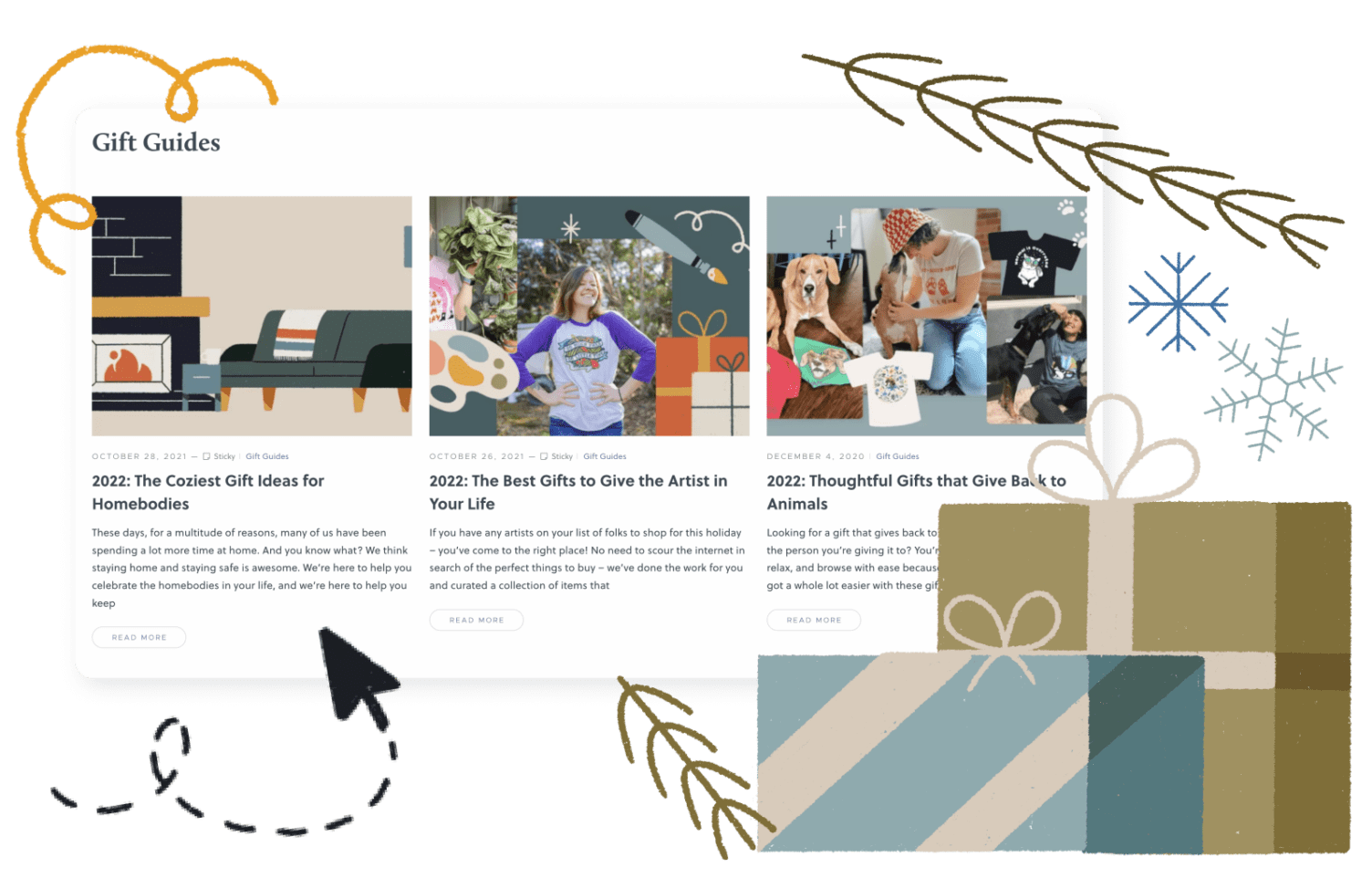 Are you ready to be the greatest gift giver ever?! 
We've combed through hundreds of Bonfire campaigns to bring you the best of the best in our curated Gift Guides. Just think of us as your personal shoppers or your very own helpful holiday elves! Our Gift Guides take out the hassle of searching and scrolling. We'll save you time, while also making sure the money you spend goes toward a gift that is thoughtful, intentional, and really, really cool. 
Shop our Gift Guides here. 
Set Yourself up for Success With Shipping Deadlines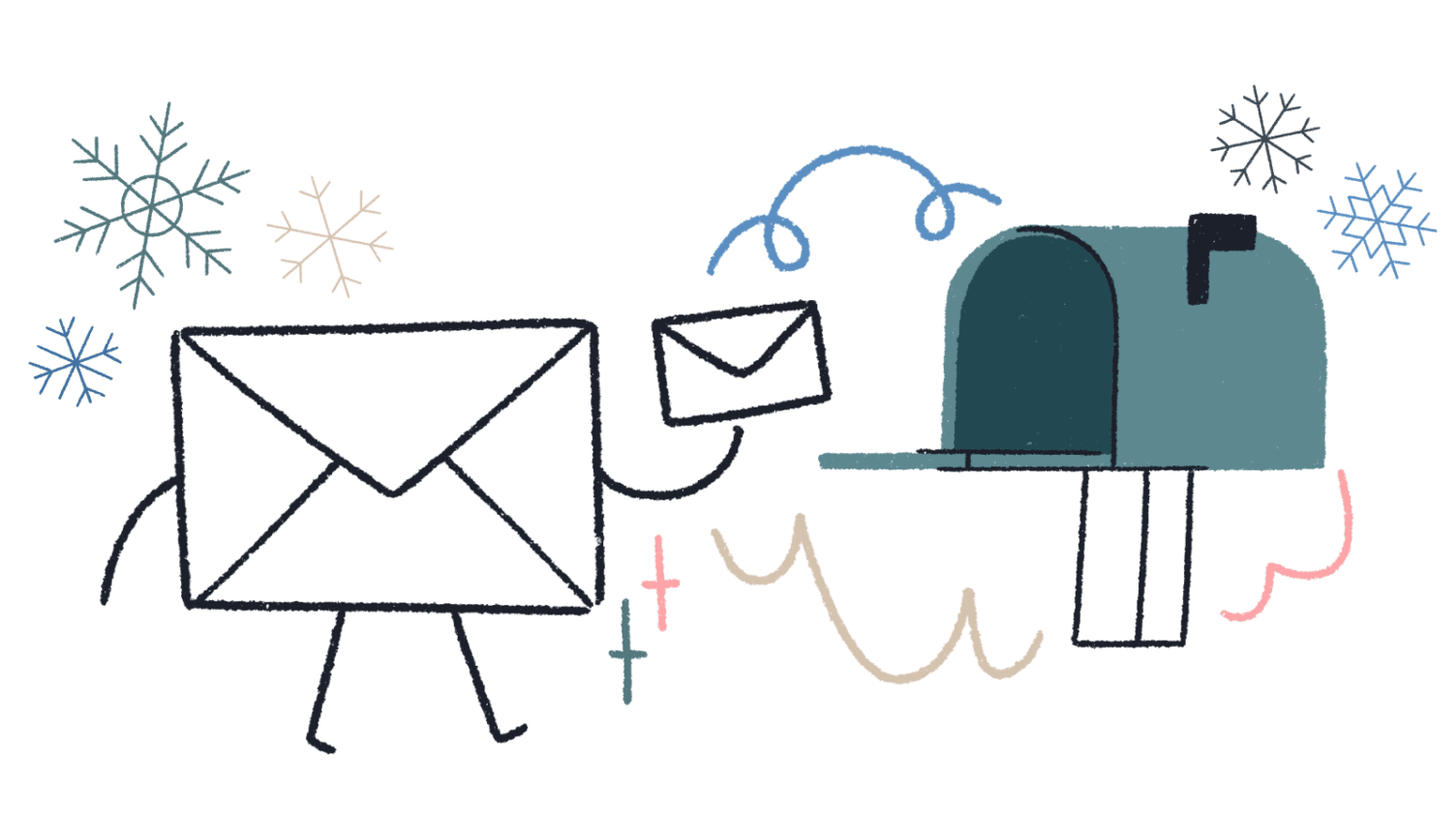 Whether you are buying or selling (or both!) this Holiday Season, set yourself up for success by planning ahead and paying close attention to shipping deadlines so you can make sure you have what you need when you need it. 
For Sellers
Encourage your buyers to place their orders early and continue to give them friendly reminders every time you post about your campaign.
You could do a festive holiday countdown that keeps track of how many days are left before your campaign closes, give promo codes to early shoppers, or do a push for sales the week leading up to the cut off date. These types of marketing techniques keep buyers invested, excited, and informed. 
If you are looking for items to arrive by Christmas, we recommend closing your campaign no later than December 4th. If you are hoping for products to arrive by the New Year, we recommend closing your campaign no later than December 11th.
For Buyers
The earlier you order your gifts, the better! Don't hold back on shopping for the people you love. For any holiday you might be shopping for, plan to place your orders at least 3 weeks in advance.
You'll want to pay attention to when the campaign you are buying from closes. The campaign must close no later than December 4th to increase the likelihood of delivery by Christmas. If you are looking for gifts to arrive by the New Year, make sure to order from a campaign that closes by December 11th.
Please keep in mind that the December 4th and December 11th shipping recommendations are for domestic orders only. International orders will require more time.
---
The Holiday Season is truly a magical time. People are looking for ways to give back and for ways they can support their friends, families, and communities. At Bonfire, we cherish this season and are here to help you make the most of it. 
Let's get this 2022 Holiday Season party started! 

Written by: Hayden Ireland / Content Specialist
Illustrated by: Madison Summers / Lead Marketing Designer