Have you started using Instagram Reels to promote your Bonfire campaign yet? We think you should give it a try, and we're here to help you get started.
As you already know, Instagram is a highly effective and successful way to spread awareness about your t-shirt fundraiser and connect with your supporters. You've shared about your campaign on your Instagram feed and in your Stories – now it's time to take advantage of the promotional potential of Reels.
You can create and post 30-second videos that inform, entertain, and engage your supporters. Feel free to be playful and have fun with your video content, you want your Reels to keep people excited about your campaign. The possibilities are practically endless – let your imagination run wild! 
Here are some tips and ideas we've put together to help you promote your Bonfire t-shirt campaign with Instagram Reels!
Advice for Making Instagram Reels
Get Familiar with Reels
First things first, spend some time checking out the tools and features of Reels. There are tons of helpful how-to videos on YouTube and Instagram Help Center articles that show you all the ins and outs of creating Reels.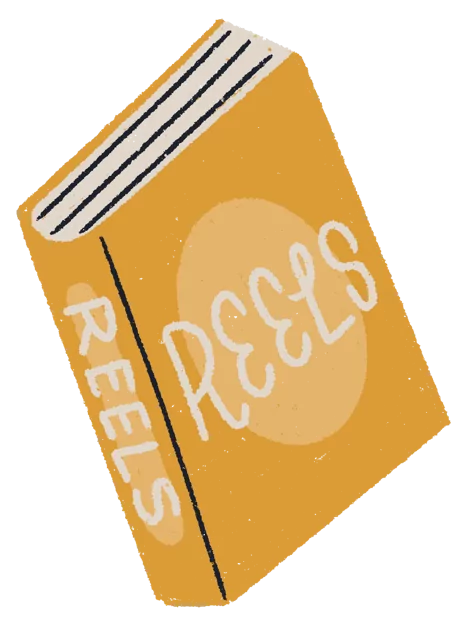 You can also learn a lot by watching Reels from accounts you already follow or be inspired by the countless number of Reels you can discover in the Explore section on Instagram.
So many people are using Instagram Reels these days for promotion purposes. Don't let this discourage you, let it motivate you to hop on board! It's being used because it works. Take a look at how others are using the platform and make it work for you, too! 
Plan Your Content Ahead of Time
To keep yourself from being overwhelmed by yet another thing to add to your social media to-do list, plan your filming schedule out in advance. Will you need a team of helpers? Sometimes you might need a whole crew and other times you might be able to film alone or with only one other person. Make sure your team is aware when they are needed to help out with Reels.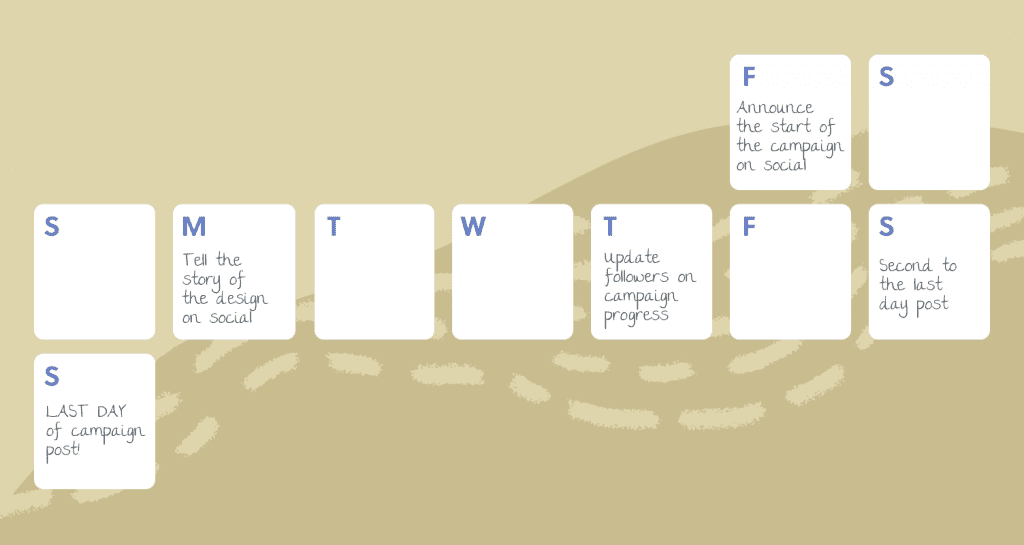 Once you've gotten a schedule in place and specific chunks of time set aside, think through the content for each video and how you will go about filming it. Do you have all the filming tools you need? The types of videos you want to shoot will determine what tools you need. For example, you may want to invest in a tripod or some lighting elements. 
Stay on Brand
When planning content for your Reels, make sure your videos stay true to your brand. Here are a few questions to ask yourself and your team before you get started. Why should people support your campaign? What is the overall message of your campaign? How do you hope supporters feel when they purchase a t-shirt from your campaign? How can you continue to keep supporters interested?
Once you have solidified answers that you and your team are excited about, you can begin planning your video content. Be sure to also think about how often you would like to post videos. This is another way to keep things consistent. Will you post a video on a specific day each week? Schedules like this help you stay on track and lets your supporters know when to check back in for new content. 
Make Your Reels Accessible
To make your Reels accessible for your supporters who are blind or have low vision, use descriptive language in your video caption and also your spoken text within the video itself. Verbally set the scene for your video by stating who you are, where you are, what's happening around you, and what you're promoting. This will come more naturally to you the more you do it.
For your deaf supporters, be sure to include closed captioning for all spoken text. Double-check the closed captioning before posting your video to make sure the written text matches the spoken text. 
Expand Your Audience
Reels create a new opportunity for your campaign to be seen by a much larger audience of people on Instagram. If your profile is public, your Reels will appear on your account page as well as under the Explore section of Instagram. Be sure to tag @bonfire and use the hashtag #WeAreBonfire when you post your Reels so that our Bonfire team can see your work and share your content out even further!  
Content Ideas for Promotional Instagram Reels
Showcase the People Behind the Campaign
Supporters are much more likely to rally behind your cause if they feel a personal connection to the people running the campaign. Use Reels as a way to share their faces and stories. Just remember to get each person's consent before publishing anything.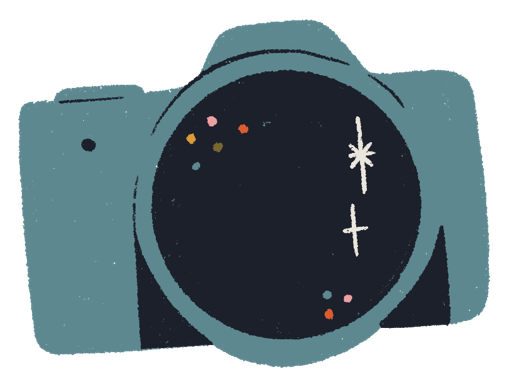 Example
Feature an individual sharing how they got involved with the campaign and what inspired them to do so. Why do they feel this campaign is worth investing in? Allow them to share their passion for the campaign in their own words or in their own way.
Feeling a sense of human connection, even over social media, is incredibly important to supporters. They feel personally invested when they can see and hear the people who are making the campaign happen – even if it's not actually in person.
How to Style Your T-Shirt
If you ordered shirts ahead of time with Bonfire Supply, you can make videos that demonstrate different ways to style your t-shirts. There are so many creative possibilities for this type of video! Play around with in-app filters and effects, add a song from the music library on Reels, and explore different editing techniques to transition between looks.
Focus on your followers and showcase looks you think they would be most interested in. For example, you could layer your t-shirt for different seasons, dress your t-shirt up or down for various events, or share how to style your t-shirt using certain trends like tucking, tying, or cropping. Show off the multitude of ways your supporters can rock your campaign t-shirt!
T-Shirt Unboxing
Your supporters want to celebrate with you! One way to give them something to celebrate is to create a reel that shows the excitement of unboxing a campaign t-shirt when it arrives. Bonfire's packaging is bright and fun and looks great on film.
Example
Feature someone discovering their package in a mailbox or on their porch and then follow them through the process of bringing it in, opening it up, and maybe even wearing it. Get supporters pumped for when their t-shirts arrive! 
Campaign Countdown
Is your campaign offering a limited run of t-shirts? Keep your supporters informed on the timeline of your t-shirt campaign by making videos with Reels that count down the remaining days. This helps last-minute buyers know how much time they have left to purchase a shirt and helps buyers who already purchased their shirt know when they can expect it to arrive in the mail.
Countdown videos are also really easy to post on a set schedule because you can post when there are 5 days left in your campaign, 2 days left, 1 day left, and so on. 
Story Behind the Design  
Let your supporters in on the behind-the-scenes action of how you designed your t-shirt! Was there an idea that sparked it all? Begin with sharing that inspiration.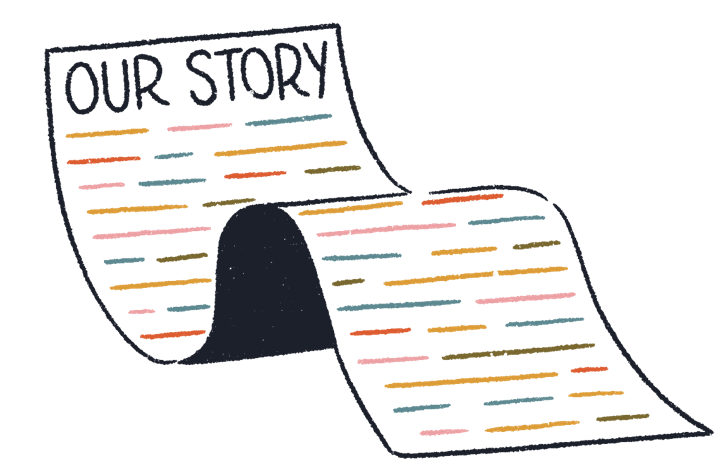 Did you work with an artist on the t-shirt design? Show them creating the original artwork and how it became the t-shirt design for your campaign. Next, show the shirt being purchased and someone eagerly waiting for it to arrive.
Finally, show that person receiving their t-shirt and then happily wearing it! It's fun to see the journey of a t-shirt and your supporters are sure to enjoy this reel. You could edit together short video clips to tell the lifecycle of a t-shirt within your timeframe of 30 seconds. 
Connecting to the Impact
If your t-shirt campaign is helping you fundraise for a specific cause or organization, show your supporters the impact of their investment. For example:
If your fundraiser benefits a nonprofit art studio, create a reel of the artists working in their space with the supplies they were able to purchase.
If you're raising money for your sports team to get new uniforms, show them wearing their brand new sportswear at a game.
If you're raising funds for a mural project, show the mural being painted in multiple progress videos.
Supporters love to witness positive change in action. Showing them how their investment in your campaign has helped to move a community, a project, or an organization forward is huge for keeping them engaged with your campaign.
Are there people who would like to share stories of how the campaign has affected their lives? Share their story on your Reels! Just remember to get consent from everyone you want to feature in your videos first before posting.
T-Shirt Community
Once shirts start arriving, you can create videos that showcase your supporters actually wearing their campaign shirts! This is a great way to feature members of your community who've supported your cause and also a great way to show your shirts being worn in everyday life.
Example
If you have supporters that are willing to hop on board and help you out, ask them to film a clip of their shirt being tossed into the frame and then cut to a shot of them wearing the shirt with an outfit of their choice. Then edit all of them together into one amazing Reel! How cool would that be to watch?
If you like the concept of editing together videos from your supporters, feel free to try out your own ideas. The internet is full of inspiration for videos like this, play around and see how creative you can be!
What's in the Tote?
Does your campaign include a tote bag for purchase? Have campaign promoters and supporters show how they are using their totes and what they are carrying inside! Flowers from a trip to a local farmer's market? A small furry friend? A sketchbook and some drawing supplies? Their wallet, keys, and makeup bag? Snacks and a blanket for a picnic with friends? Everyone is sure to carry different things inside their tote bag. These videos will show your merch being used in a functional way, but will also show the joy and ease that it brings. 
Try-On Reel
If your campaign offers different shirt styles to choose from, go ahead and create a reel that compares each option. Show an individual wearing each of the styles, one at a time. You can add text on top of your video to describe the style name, size, and fit of each shirt. This is a quick and fun way to answer questions your supporters may have about styles and sizing before purchasing.
Remember that it's important to show your shirt being worn by people with different body types to give folks a more accurate idea of what they can expect from the different fits and styles.
---
These are just a few tips and ideas to help you get started with Reels, but the possibilities are truly endless. We hope you're feeling excited to explore Reels and discover how it can be an incredibly useful and enjoyable way to promote your campaign. 
We believe in you and we can't wait to see what you create!