COVID isn't keeping the Bonfire elves down! They've been hard at work making improvements to Bonfire just in time for the giving season. These new features and new products will help you maximize your sales during the holidays, and help you reach your holiday sales goals even faster.
Related Products
If you have more than one campaign going on Bonfire, we make it easy for your community to shop for other products you have for sale. On a campaign page, we highlight related products in a section titled "More from this seller" that features other published campaigns you've added to your store.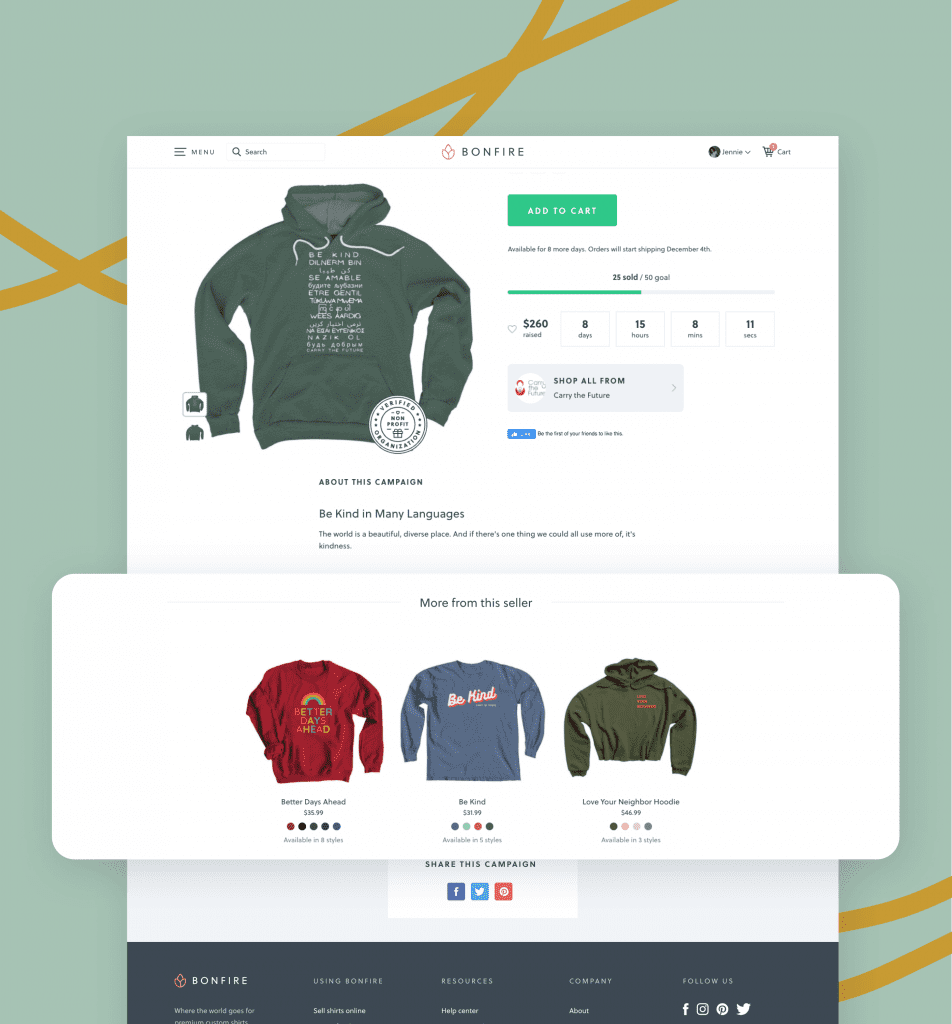 When buyers are adding items to their cart, they are shown these same items, but are also offered any "Quick-Add" items you are selling such as totes, mugs, or masks.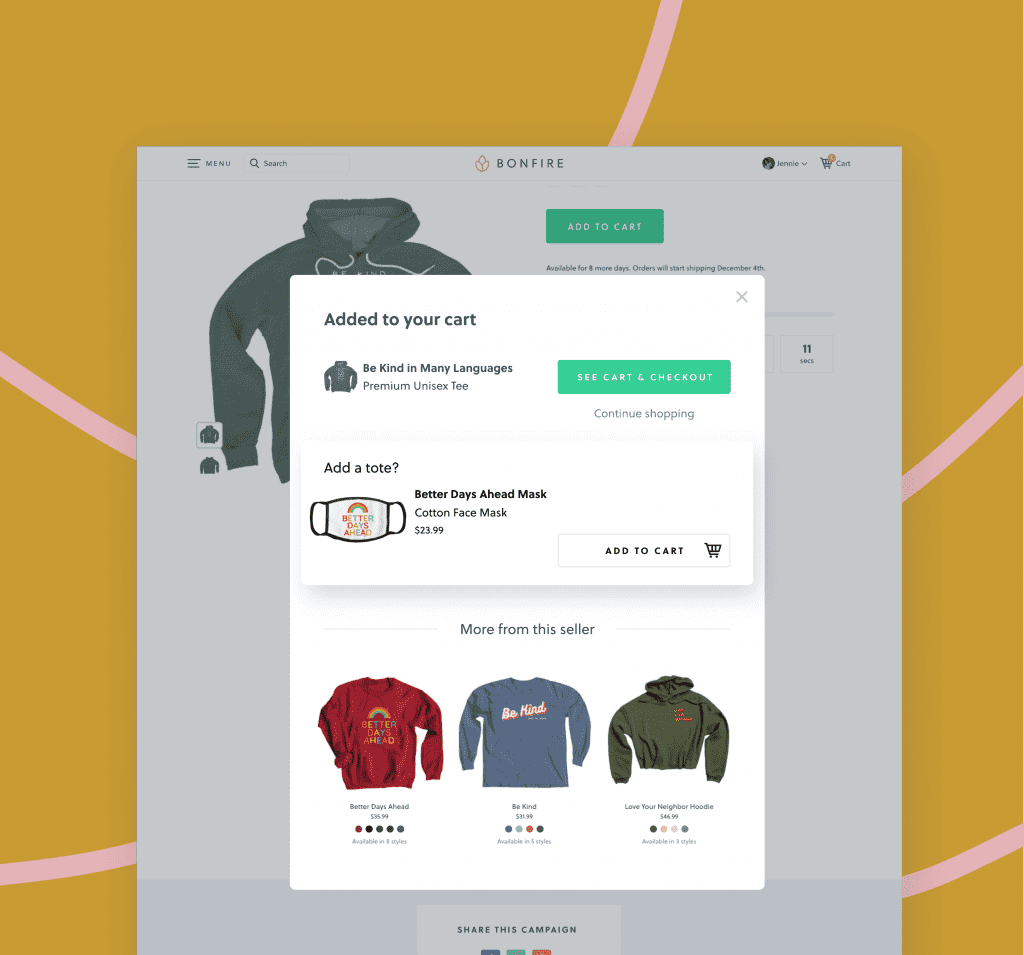 Adding non-sized items, such as masks or tote bags, is an extremely easy way to sell more products to your customers in a seamless way. You can use the same design you are using for your existing campaign, or create a special design, especially for the new product.
Another great way to get your full catalog of products in front of customers is to set up an online store. This way, you can point your community to one place that holds all of your products, instead of smothering them in a bunch of different URLs. 
Masks
We predict masks to be a popular stocking stuffer this year. If you don't have a mask in your store, now may be the perfect time to add one. Bonfire currently has both a Premium and Cotton Face Mask available, and both versions come in both Adult and Children's sizes.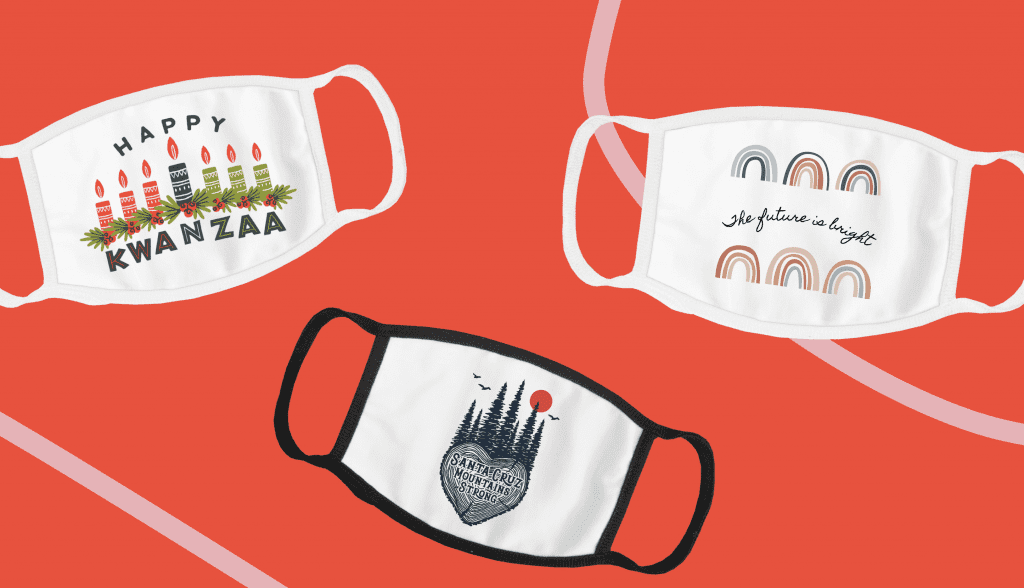 Face masks are an awesome item to add to your store this holiday season because they make the perfect add-on item to someone's apparel purchase. If you already have a campaign with Bonfire, consider adding a mask design that compliments your other merchandise to make a set that's perfect for gifting.
Premium Hoodies and Long Sleeve Tees
Bonfire has recently added many cold-weather products to our catalog, but two of our favorites are the Premium Hoodie and Premium Long Sleeve Tee. These ultra-soft products are perfect for lower temperatures or crisp Christmas mornings.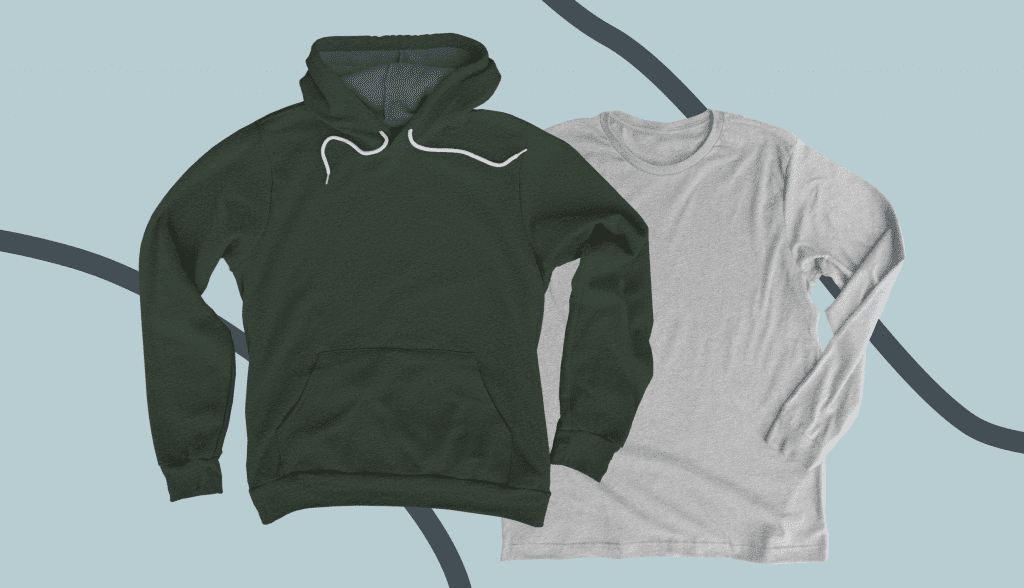 Add one of these exclusive products to your campaign to entice previous buyers to come back for more.
Gifts that Give Back
We've made it easier than ever for people to support campaigns that give back to causes! With our Gifts that Give Back page, buyers can quickly and easily find just the right products to purchase that give back to the causes they care about most.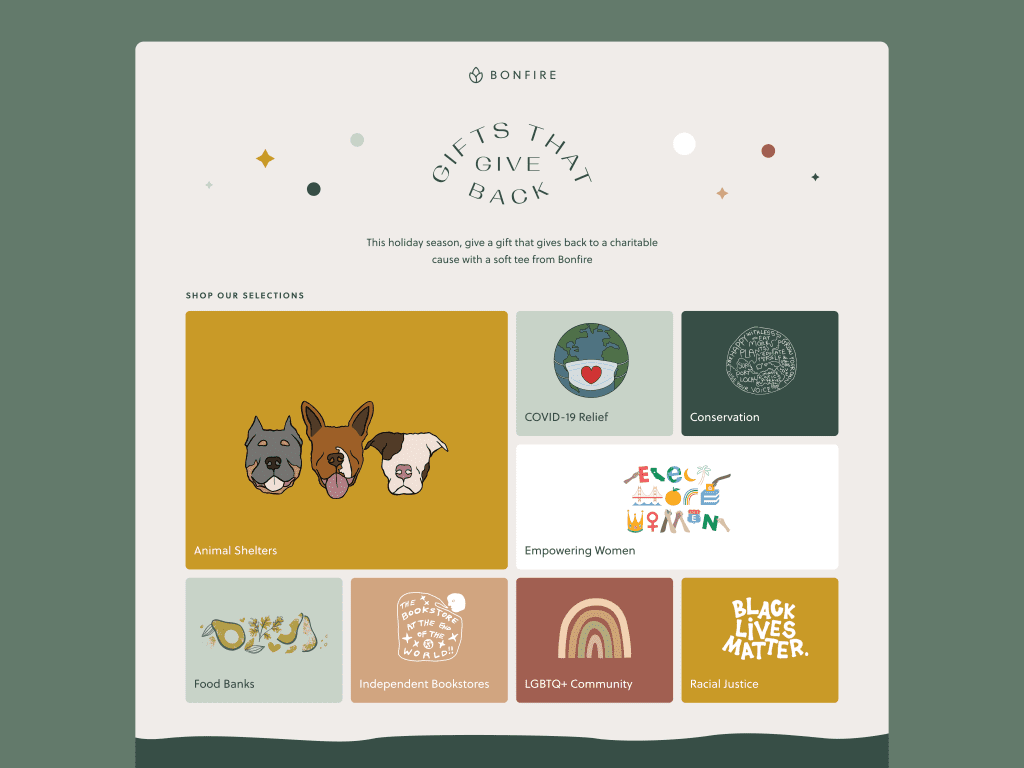 This Gift Guide will be continually updated with the latest and greatest campaigns in each of these categories. If you think your campaign could be a good fit, send us a message and let us know. (But remember — only the top designs, selected by our Creative Team, can be featured). 
Shipping Deadlines
With the increase in online shopping, postal services are expecting one of their busiest seasons yet. If you want to guarantee all orders from your campaign arrive by December 25th, make sure your campaign batch closes on or before December 7th. If your campaign closes after December 7th, we cannot guarantee those orders will arrive in time for Christmas.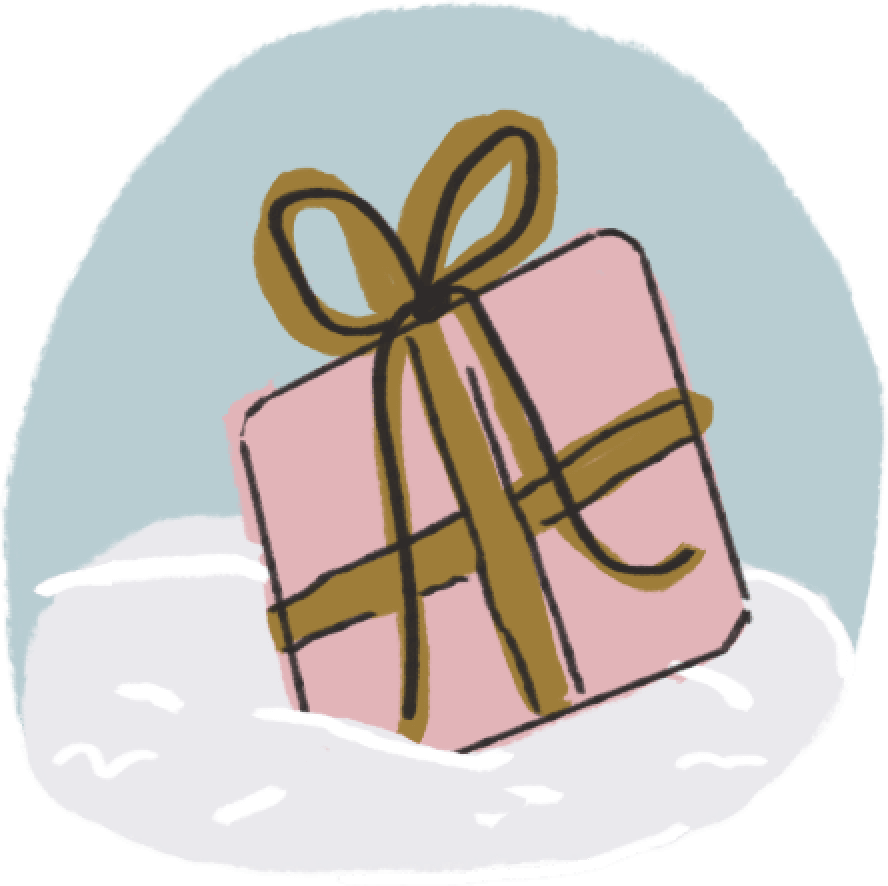 For peace of mind, we also provide customer support and delivery tracking for your buyers. Please keep in mind that our December 7th guarantee is for Domestic shipping only. International shipping may require more time.
---
As you plan your holiday season campaign, Bonfire is here to help with any questions you have about selling during these festive weeks ahead. Check out our holiday inspiration board, read about promoting your campaign, or send us a message.