Bonfire sellers can now continuously promote custom apparel using Smart Launch — an easy, seamless way to sell with short-run batches. Smart Launch eliminates order black-out dates and automatically relaunches batches by buyer purchase demand.
We regularly heard from shoppers interested in purchasing custom shirts from an ended or closed campaign. In 2013, we created a manual relaunch feature for sellers to easily reactivate campaigns after the close of each batch right from their Bonfire account. Now with three years of learnings, we're excited to offer Smart Launch as an automatic solution for sellers who consistently promote campaigns and have custom apparel embedded into their brand, marketing or fundraising strategies.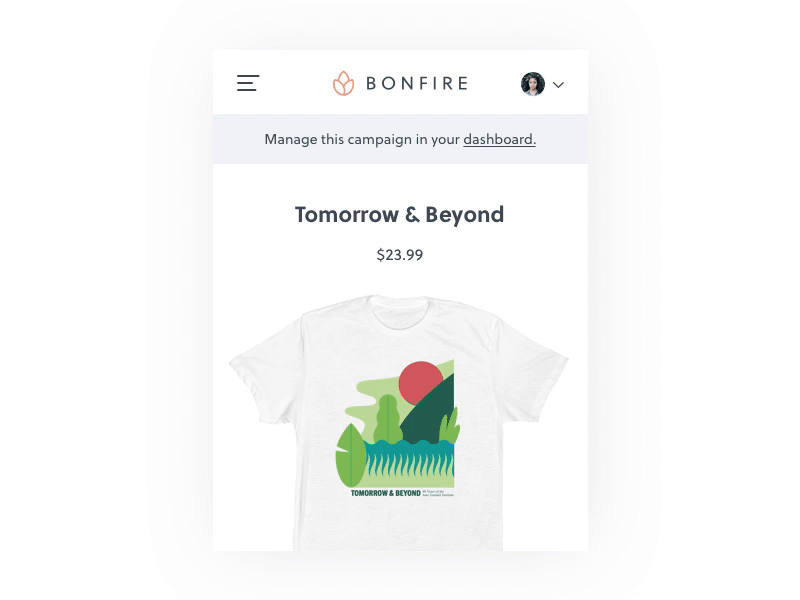 To take advantage of this campaign feature, sellers must opt into Smart Launch from the Campaign Settings section of each desired campaign. Bonfire sellers can manually relaunch any Smart Launch-enabled campaigns to reactivate the campaign dates at any time.
The first successful order will reactivate the campaign, schedule an end date and increase the new batch order count to 1 — starting sellers off on a positive foot to meet any additional print minimums.
Find more information on Smart Launch, explore our recent product updates or log in or sign up to see it all come together by launching your own campaign and turning on Smart Launch. Leave comments below; we look forward to reading your feedback.