Creating a t-shirt fundraiser for the nonprofits you care about just got a lot easier! While it was always possible to fundraise for any cause on Bonfire, it wasn't always easy to fundraise for a nonprofit. Sellers had to make the donation themselves after getting the payout, and funnel everything through their personal finance accounts. The process wasn't anywhere near as straightforward as it is today.
With the introduction of Giving Campaigns, fundraising for a nonprofit is easier than ever! You can send the funds from your campaign directly to the specified nonprofit, without ever having to set up donations outside of the Bonfire platform. We handle the entire process for you – from processing and shipping orders to making sure your funds end up exactly where they need to go.
We've pulled together everything you need to know about Giving Campaigns so you can launch a fundraiser for your favorite nonprofit today!
Create Your Campaign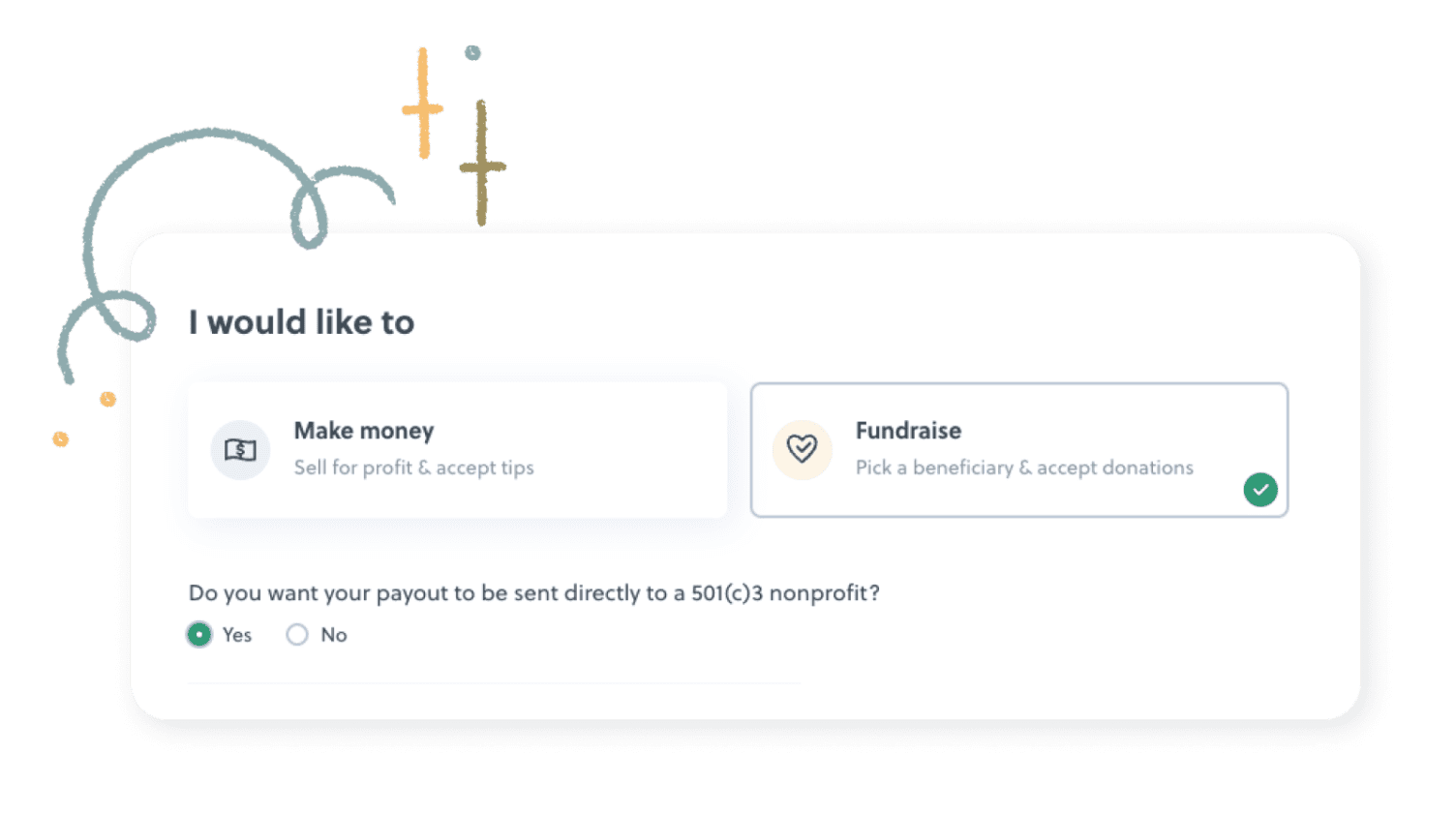 Once you design your shirt and set your prices, simply set your campaign type to "Fundraising", and select that you wish to send your payout directly to a 501(c)3 of your choice.
Connect Your Campaign to a Nonprofit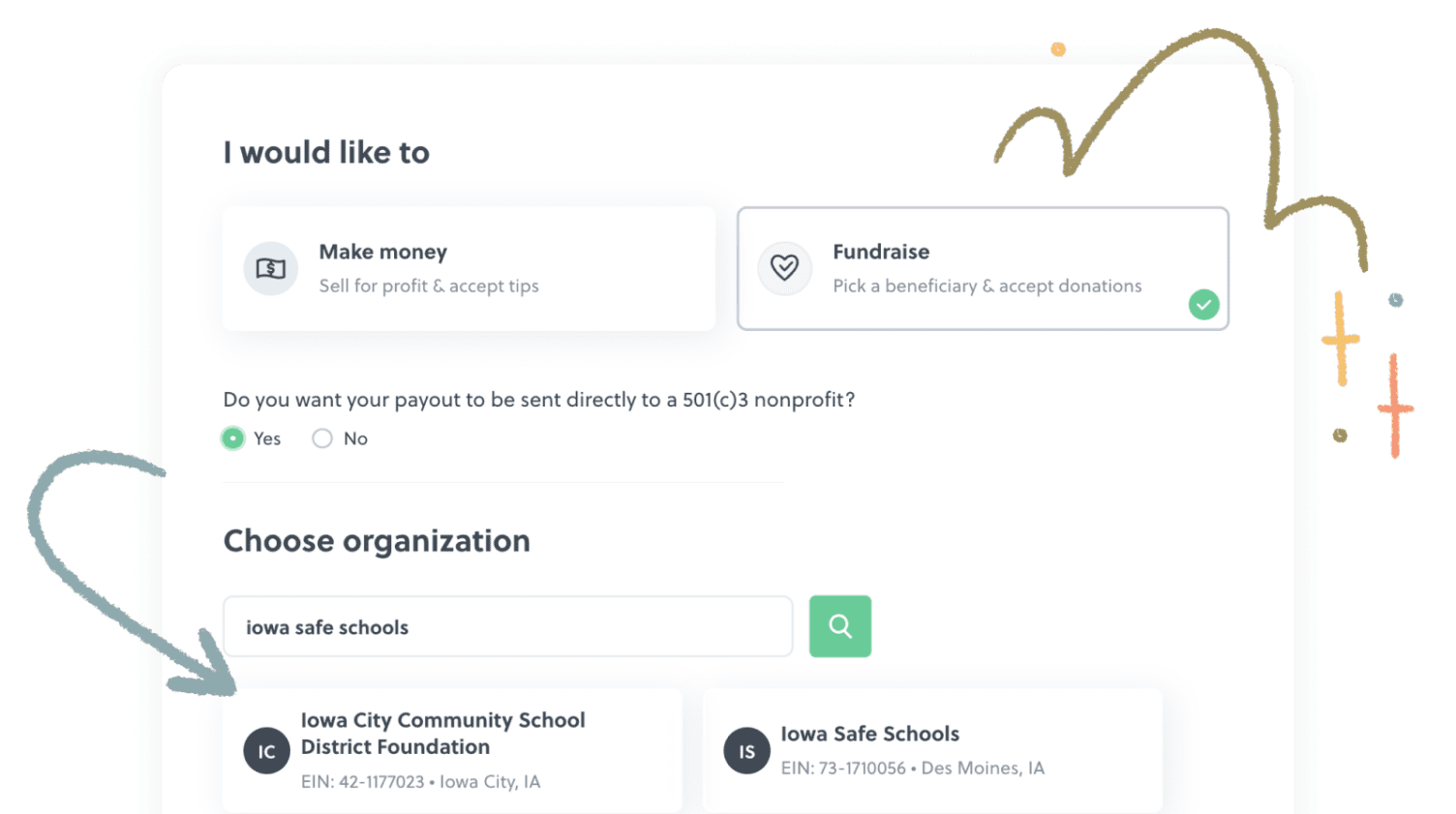 Use the search bar to find and select the nonprofit that you're raising money for. As long as the nonprofit can be found on Charity Navigator, you can find it in our search tool. You can search using the Nonprofit's name, or the EIN associated with the organization. Once you've connected the nonprofit of your choice, your campaign is automatically set up to send funds to them directly.
Launch Your Campaign and Start Raising Funds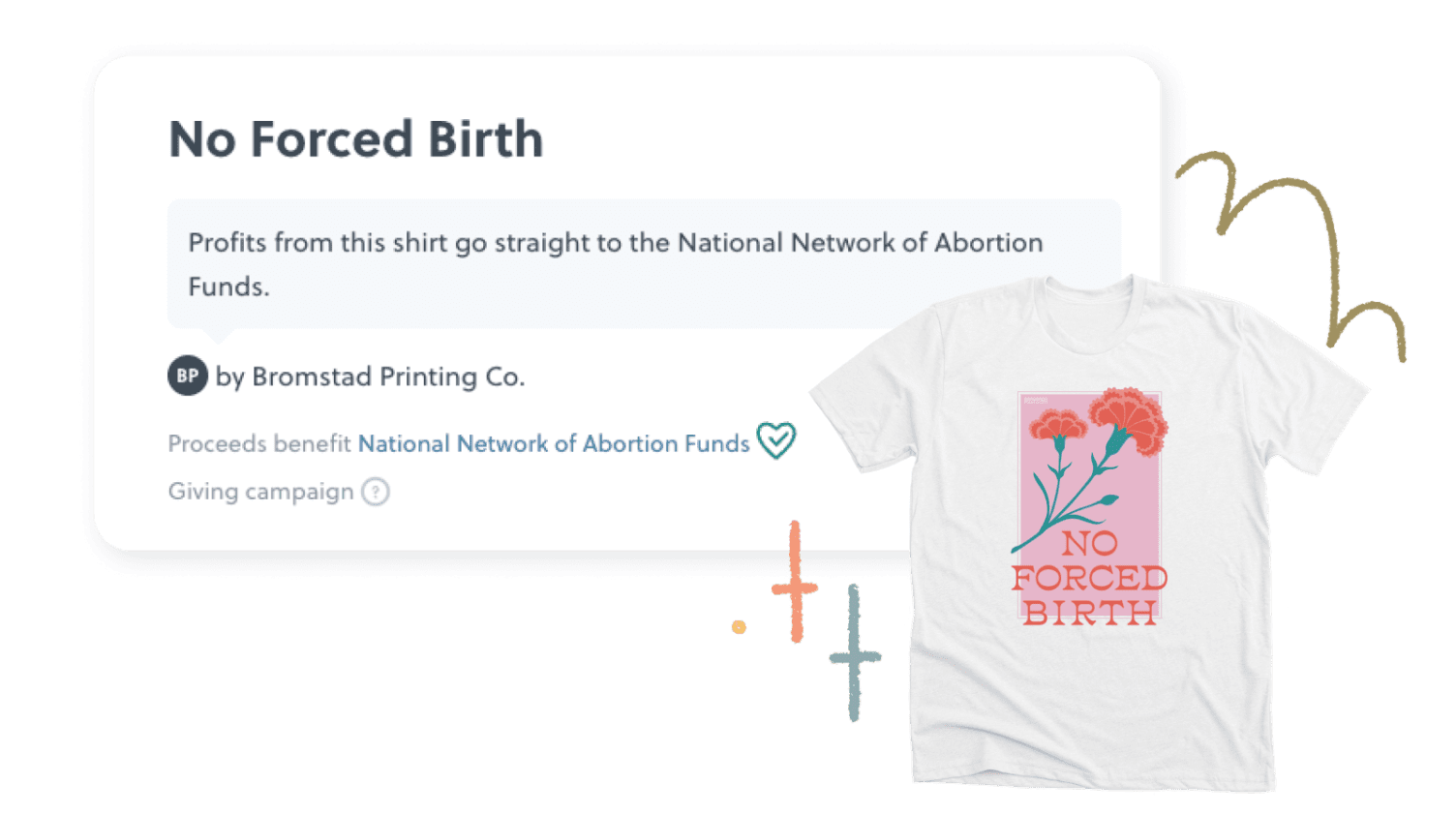 After you've finalized your campaign, you can go ahead and launch! Your page will prominently display who you're fundraising for so your community can learn more about the cause and the organization itself.
These additions to the campaign pages make your campaign more trustworthy to potential buyers. If they want to know more about the organization you're donating your funds to, they can click on the green heart next to the name of the nonprofit to see the location, EIN, and Verification status of the organization.
How to Use Giving Campaigns as a Nonprofit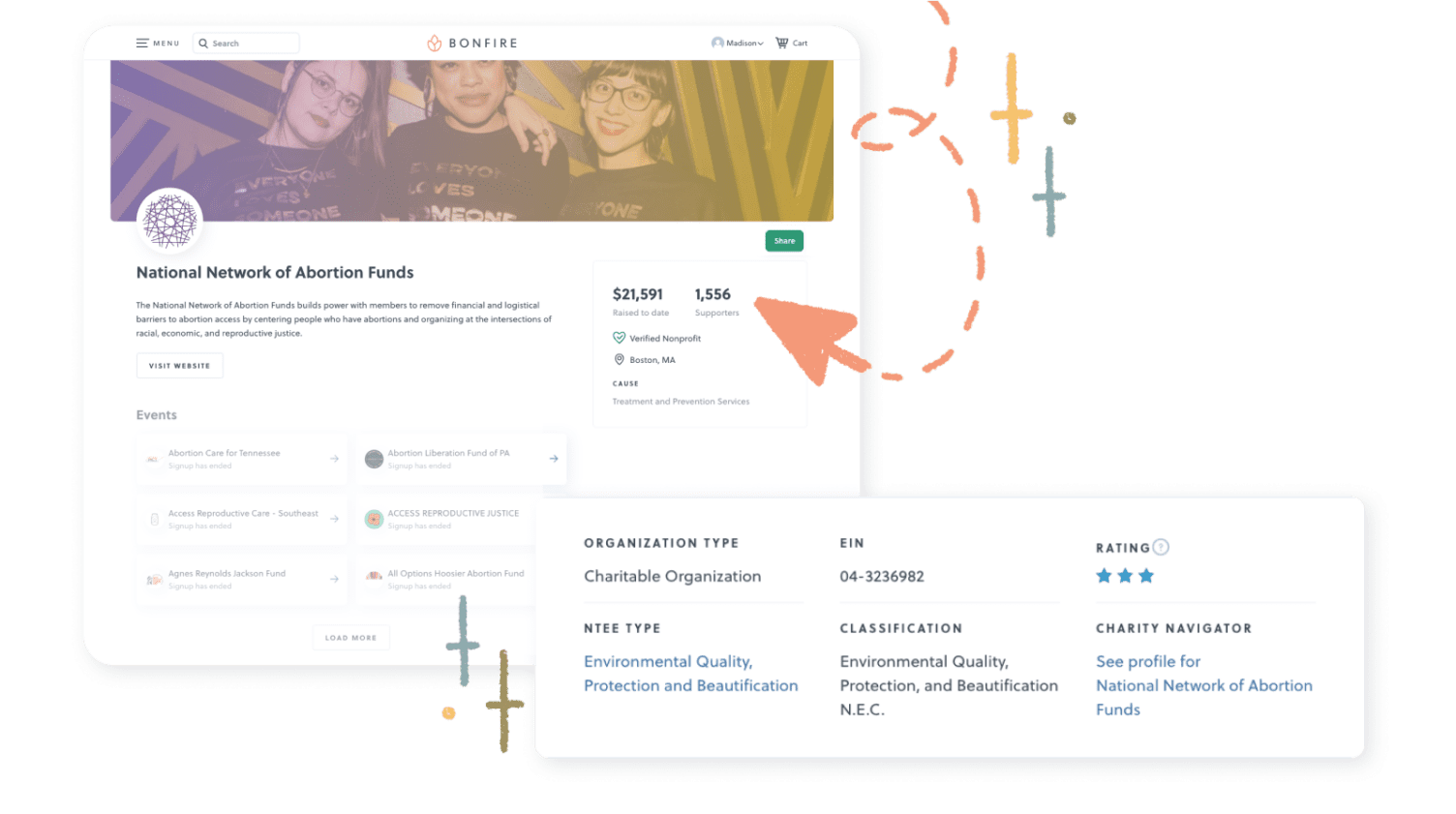 As a verified nonprofit with Bonfire, your organization can promote Bonfire fundraising campaigns as a way for your supporters to raise on your behalf. Traditionally referred to as peer-to-peer fundraising, you can use Giving Campaigns to amplify your reach and fundraising capabilities by having your supporters raise money for you within their own communities.
When a member of your community creates a Bonfire Giving Campaign on behalf of your organization, you will be sent an email notifying you there are funds available for you to collect. Proceeds become available to your nonprofit after each batch (batches are between 2-21 days) of the campaign ships. These payouts can be sent to your nonprofit via PayPal, Check, or ACH.
This is also a great way to have talented designers within your community create t-shirt designs for you, without having to design a shirt yourself. Let your donors know about this new feature, and watch the payouts flow into your account.
---
We're so excited about Giving Campaigns and what they are going to mean for the future of fundraising – and we hope you're excited, too.
Let's launch your Giving Campaign and start raising funds for your favorite nonprofit!
If you have questions about this new feature, be sure to reach out to our Support Team, or, check out our Help Center articles to get a more in-depth look at everything we covered here.

---