Karin and Roger Doolin travel the world to teach underprivileged communities the art of photography. Their students typically have never held a camera, or seen a photo of themselves. Karin and Roger work to give a voice to those who have been forgotten and oppressed.
Read on to hear more about BPP, and their journeys around the globe.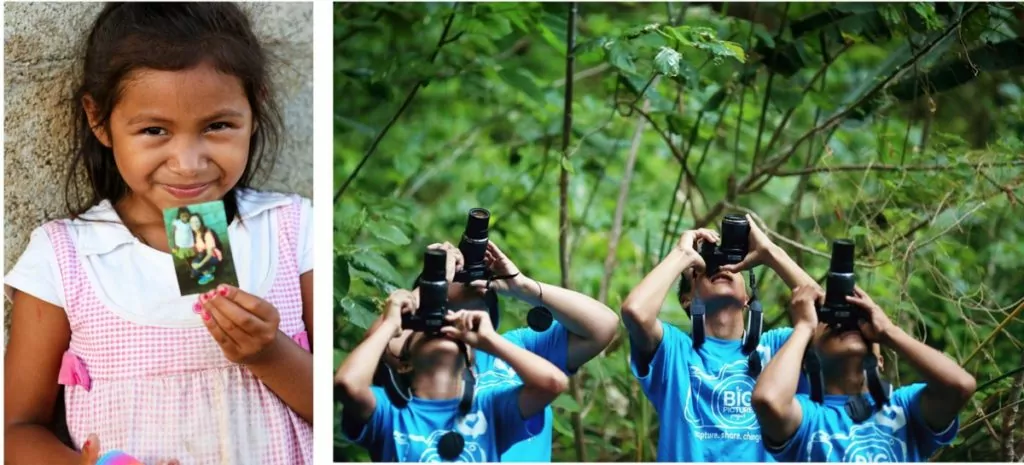 Tell us a little bit more about how Big Picture Project began. What made you want to create this?
In 2013, my husband and I were given the opportunity to join a group of photographers on a humanitarian photo project in Nicaragua. Despite language barriers and coming from completely different worlds, we became intertwined with the people in the rural villages we worked in and found that beyond the obstacles they face and atrocious conditions they endure, there was a remarkably uplifting spirit within the people. There was such a fascinating story of hope to be told, and and we grappled with the fact that we as outsiders shouldn't really tell the peoples' story through photographs with our "first world eyes". We felt that a more intriguing and honest perspective would be to allow the subjects to reveal their own story. To actually give them the camera and in turn give them a voice. What would they share? What would they find interesting enough to capture? Who knows their joys as well as their struggles better than the people themselves? It's their story — shouldn't they have the opportunity to tell it? And with that thought, The Big Picture Project was born.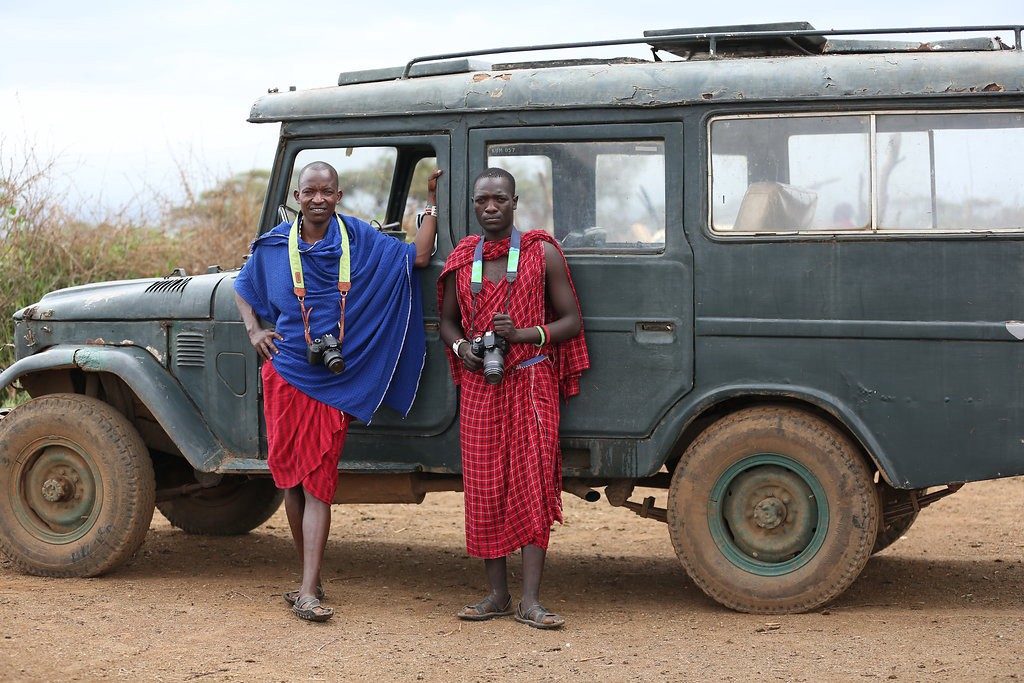 You travel the world to teach children photography. What does a typical trip look like? What activities do you do to teach them?
Myself and my husband are the primary instructors who implement the photography curriculum. We travel to areas that are isolated from fundamental needs and are stricken with poverty, work with a variety of individuals of different ages and circumstances — teaching basic use of a camera and photography concepts. We don't focus on camera settings and "rules of photography", but more so on concepts, storytelling and how to see your world differently. After the project is complete, the equipment and photographs come back to the US are made available online and at exhibits to view and purchase. Because we partner with outstanding organizations who are helping to provide sustainable solutions for the community's most critical needs, all of the contributions raised are given to them to help achieve their objectives.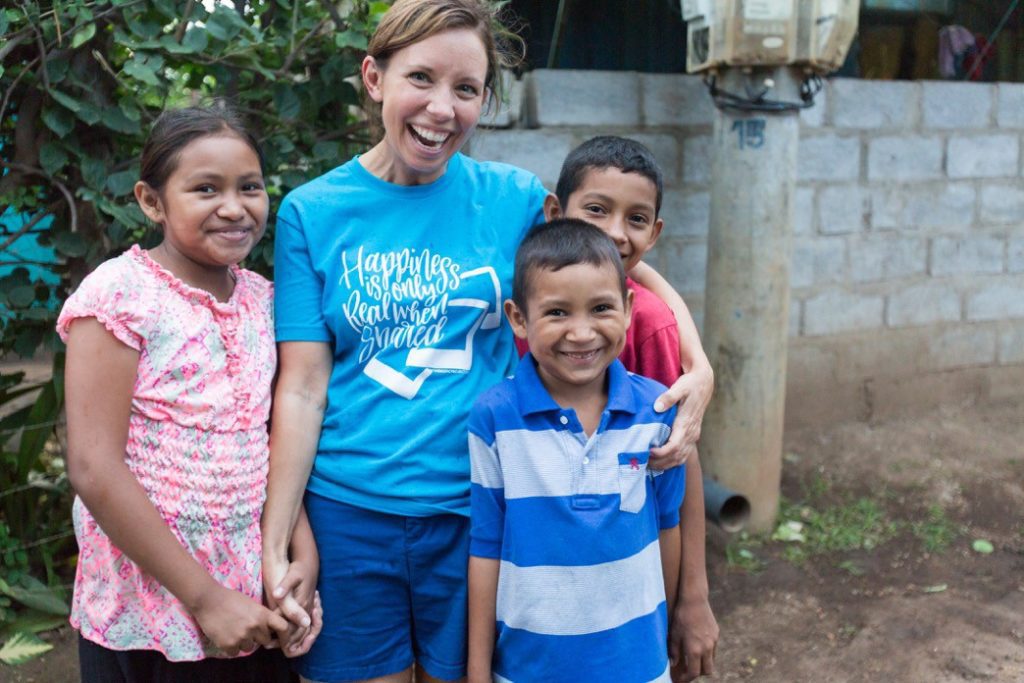 What lasting impacts have you been able to see through the work you are doing?
Our first project was in Nicaragua with a mission organization which builds homes in the community we worked in. The woman who oversees the organization saw how well the 4 individuals we worked with took to photography. One of the days we spent showing them how to candidly fit into a work environment and capture what is happening in a creative way, and their imagery was incredible. The director quickly saw a solution to a need — they were in need of photographs of teams during their trips to share on social media and these 4 people were in need of employment. The 4 individuals we worked with were hired to work for the mission organization and given lunch on the day they worked and earned an income– something they'd never done before.
We would see the photos they would do for the mission teams and could see the concepts we had taught them. They not only applied what they learned but you could see that it completely impacted the way they chose see their world!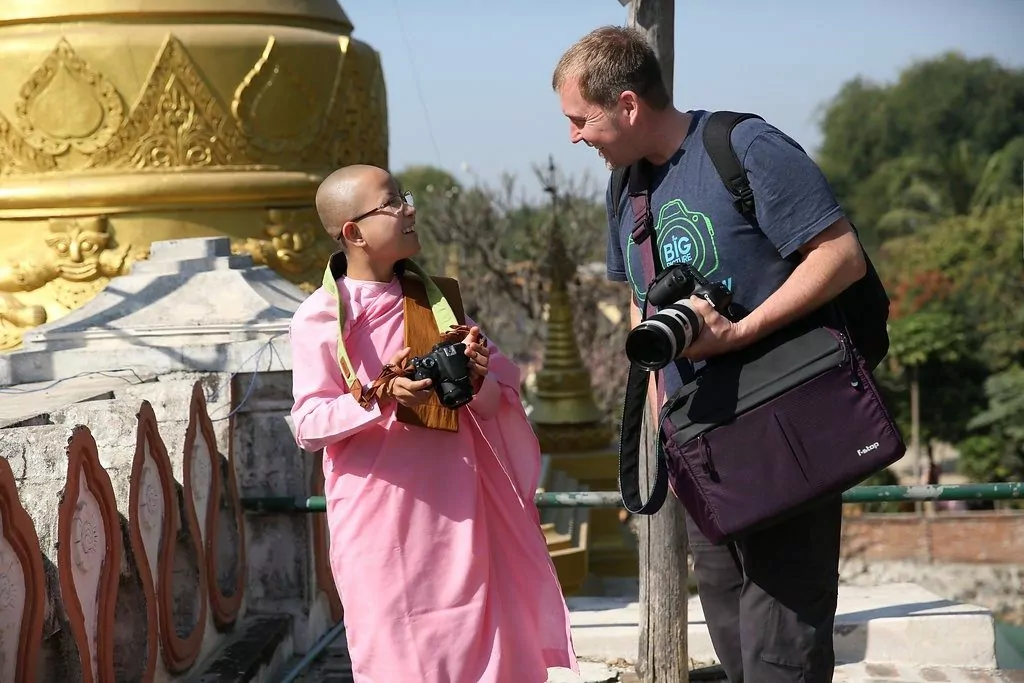 What was your most recent project? Where did you go?
Our recent project was conducted in Myanmar over 3 weeks in different regions throughout the country. 18 different children and young adults learned how to share their world by means of photography. The result of their images reveal a brilliant story of one of the most magical places on the planet — despite the years of suffocating oppression, mismanagement, and isolation. Their images are completely unique, thought provoking, and an intimate look at a relatively uncharted country from its own citizens whose voices have been silenced. Perhaps the most compelling part of this body of work is the fact that a mere 6 years ago the participants could have been jailed for taking a photograph. For nearly 50 years under a military regime, if you were caught capturing video or images in public, you would be imprisoned. Journalists, writers, and artists in Myanmar risked being blacklisted and tortured for sharing and freely documenting life in their country. Some even spent decades in solitary confinement.
The individuals we taught have little to no record of their family history through photographs. This project has given these individuals proof of life, and acknowledged that their story should never be silenced. With borders being cut off from outside travel for decades, Myanmar is an untouched place, a step back in time. The land is covered with ancient temples and a magnificent landscape. The images captured feel like you've stumbled into a living edition of the National Geographic! Even with the recent change of opening up their borders, Myanmar remains a rural nation with traditional values. People still get around in trishaws and, in rural areas, horse and cart. Through their images, you experience this remarkable location which holds all of the charm of old Asia. This viewpoint is captured during a time where people in remote villages haven't yet grown accustomed to tourists. They are still curious, and haven't switched to the global ways of dressing, thinking, and living. The country's more populated areas haven't become ugly from the opportunities of commercialism.
This project gave opportunities and experiences to people who have spent the majority of their lives being censored and stifled.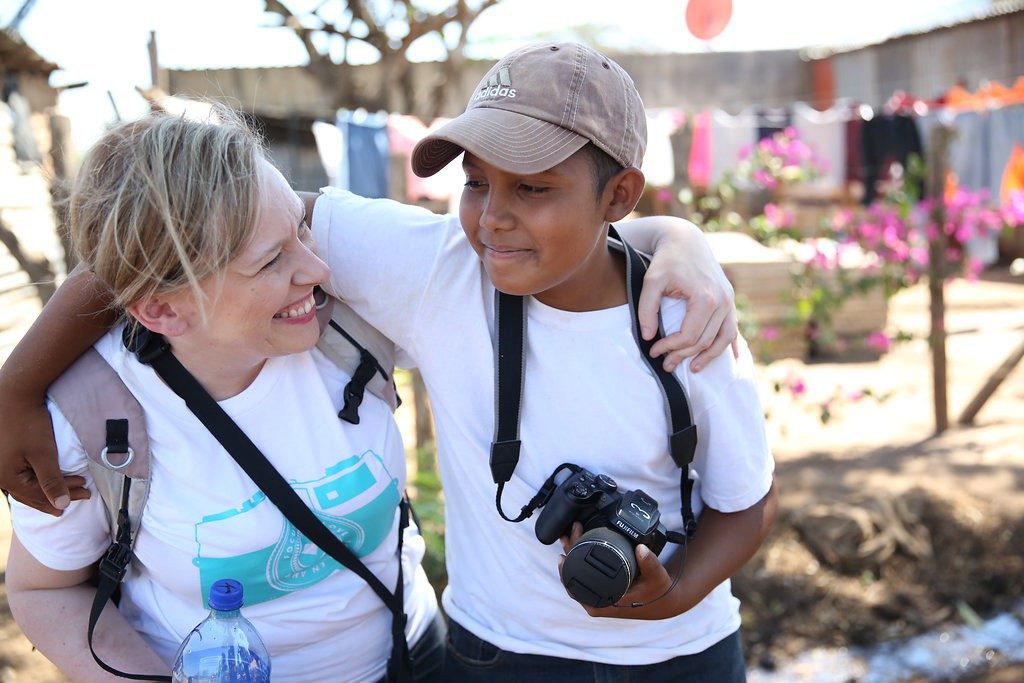 What is Big Picture Project working on next?
One of the most treasured moments throughout our projects and travels with The Big Picture Project has been giving people their printed images. Whether it's images they captured or images of them and their families, their faces light up and their energy is pure joy. We've realized after seeing family after family with no record of their history in photos that there was a true need for photography in their lives. The gift of a simple photo allows families to celebrate and honor something they already have and deeply value: family. So at the end of August we will be collaborating with professional photographers to provide printed family photos within communities in Nicaragua where we have conducted projects in the past. We hope that this pilot project leads to many more "portraits of promise" locally and abroad!!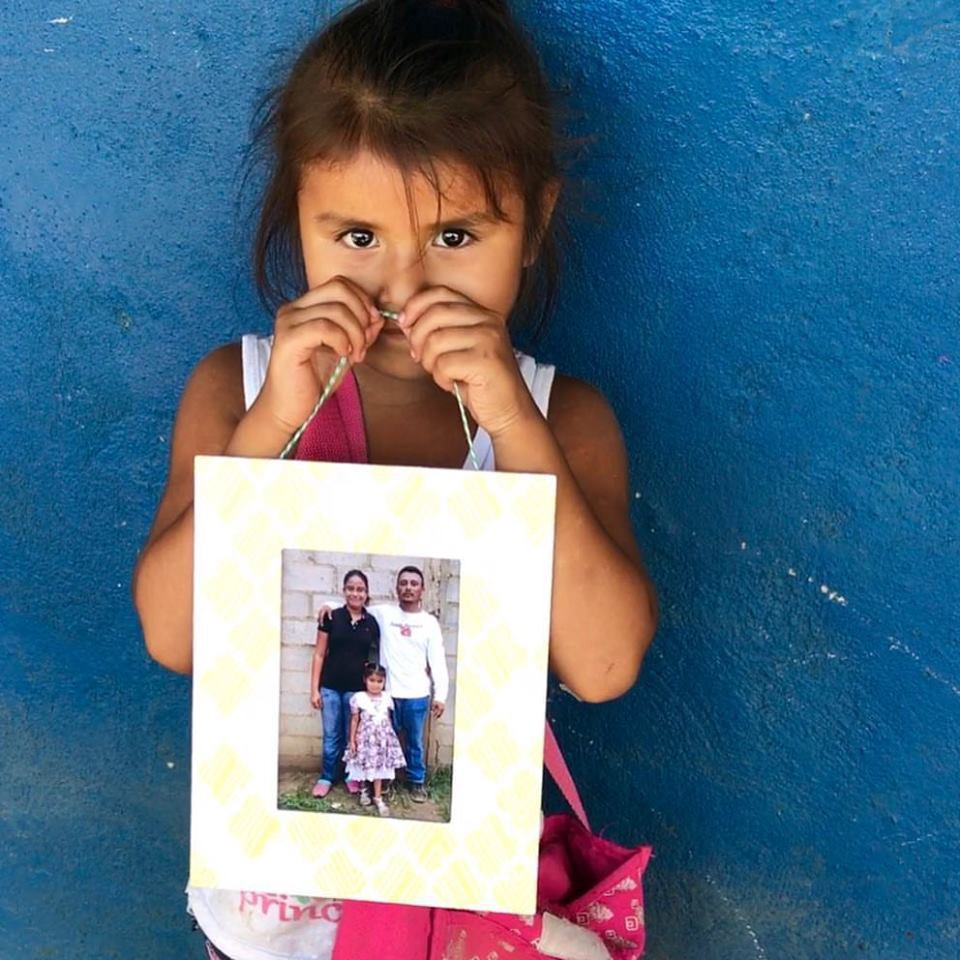 To learn more about Big Picture Project, you can check out their website, follow them on Instagram, or you can check out their Bonfire campaign here.
---
Want to read more interviews like this one?
Bonfire Stories is a place for our users to tell their story
and how Bonfire has helped them along the way.