They're sitting in your drawers, hanging in your closet and are simultaneously the easiest and most difficult thing to wear. Throwing on your favorite t-shirt is a quick way to prepare for anything the day has to throw at you. While wearing a t-shirt and jeans may be a classic and easy casual look, there are so many other ways to style a t-shirt. 
Pair with a High-Waisted Bottom

Wear it with Pants That Make a Statement
Pants, shorts, and skirts with a high waist are very popular right now. Keep your outfit casual and classic by tucking your t-shirt into a light wash, high rise jean and throw on some sneakers. For a bold look, pair your tee with a wide leg, high rise pant or printed skirt.
Layer it with a Jacket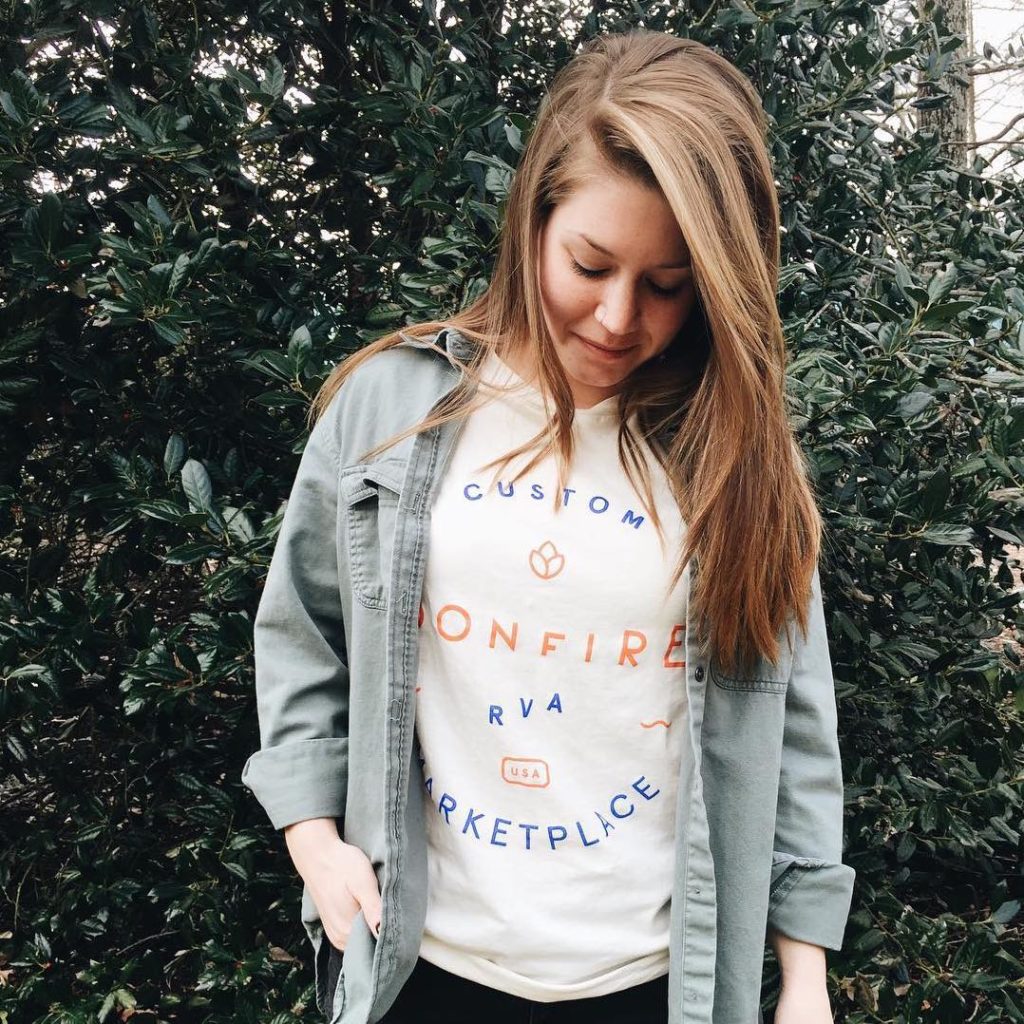 Define your outfit with Layers
It's essential to have an extra layer with you in the transitional seasons of spring, fall, and winter. Throw a cardigan, flannel, or chambray button-up over your favorite tee for a cozy feel. Style a t-shirt with a dressy blazer for a more formal event. 
Tie it Up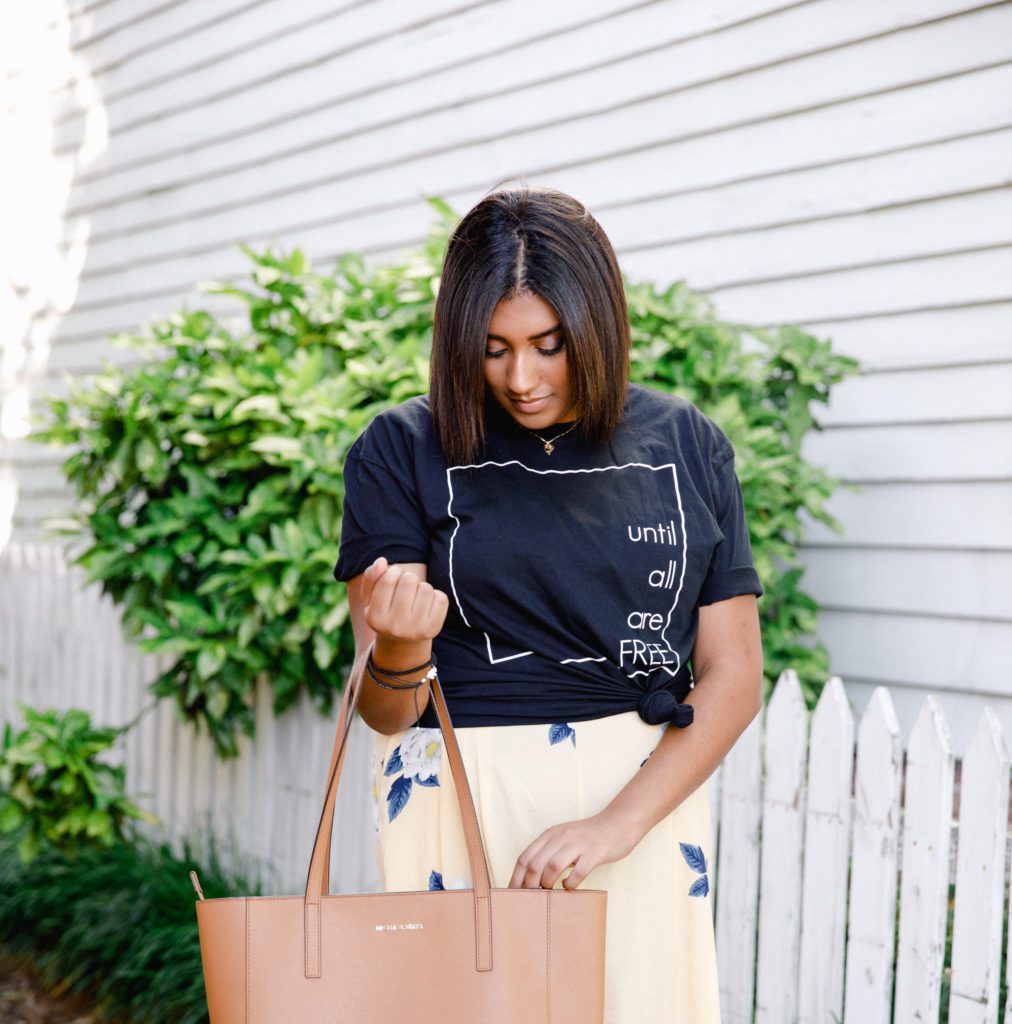 Get Creative with Excess Fabric
Oversized tees are popular when the temperature is higher. To change things up, if you're handy with a pair of scissors you can cut the back of your shirt into an intricate design, or for a simpler, vintage look cut two slits in the front so you can tie the two pieces together. If you've got a shirt with extra room that you'd rather not alter, pair it with jean shorts and pull the excess fabric in the front to knot it for a fun, beachy look. You can even tie up a t-shirt over a favorite dress or romper.
Add Accessories that Pop

Add Color to Your Look with Fun Accessories
The accessories you add to an outfit can be an easy way to style a t-shirt. Balance a more basic t-shirt with a fun and funky accessory. We recommend adding a bright pair of shoes or heels, trying a bold necklace or throwing on your favorite floppy hat with your outfit. 
While t-shirts hail themselves as a casual staple, there are ways to dress them up and transform them to fit almost any occasion or dress code. You can find more t-shirt styling ideas over here on Pinterest! You can show us how you style a t-shirt from Bonfire by using #wearbonfire when posting on Twitter and Instagram. We can't wait to see all the creative ways you dress up your tees.
---
Interested in designing your own custom t-shirt? You can create as few as one custom shirts with Bonfire.com.