#GivingTuesdayNow is happening on May 5th, 2020! Is your nonprofit ready? This global day of giving and unity was created as an emergency response to the immense needs created by COVID-19. Nonprofit organizations across the world will use this day to amplify their causes, and hopefully, cause an increase in philanthropy on that day. 
The heart of GivingTuesday has always been about supporting nonprofits at the grassroots level. Your nonprofit can join in on this special day to help ensure your organization has the funding it needs to survive this unusual season. 
In this post, we'll help you plan a GivingTuesdayNow strategy for your nonprofit and learn more about launching a t-shirt fundraising campaign with Bonfire. There's also an awesome special we're running for nonprofits from now until April 24th. Continue reading to find out what it is! Hint: It might involve a free t-shirt design created just for your organization.
Creating Your GivingTuesdayNow Strategy
There's only a matter of days left until May 5th, so you have to be strategic about time management and expectations of what your nonprofit will reasonably be able to accomplish in the coming weeks. 
Set Your Goals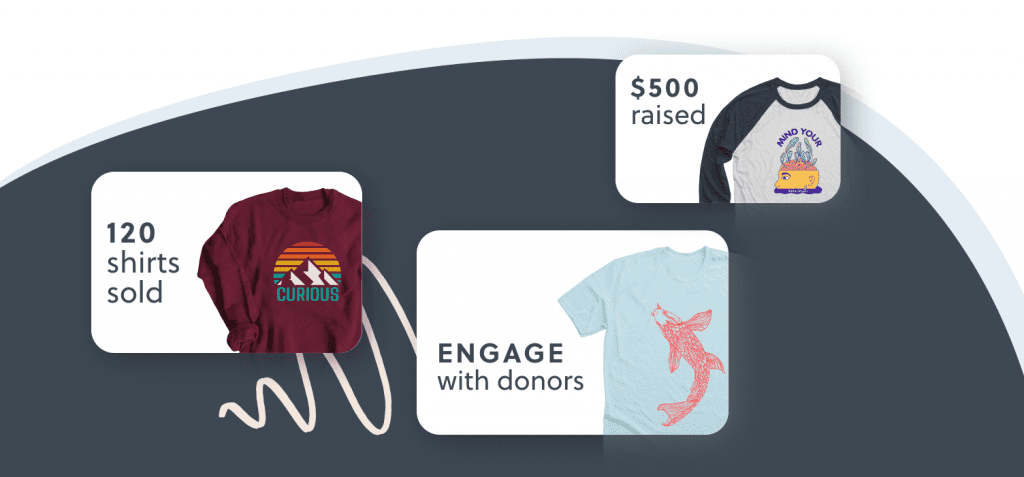 The first step of creating a successful GivingTuesdayNow campaign is to set your goals for this day. Is your primary objective to make up lost income from canceled events and social distancing regulations? Perhaps you have new financial needs, initiatives, and projects because of COVID-19. Maybe you just need to find creative ways to stay engaged with your donor community during this time.
Once you know your goals, you can start working on developing a GivingTuesdayNow plan to help you reach those specific goals.
Choose a Fundraising Platform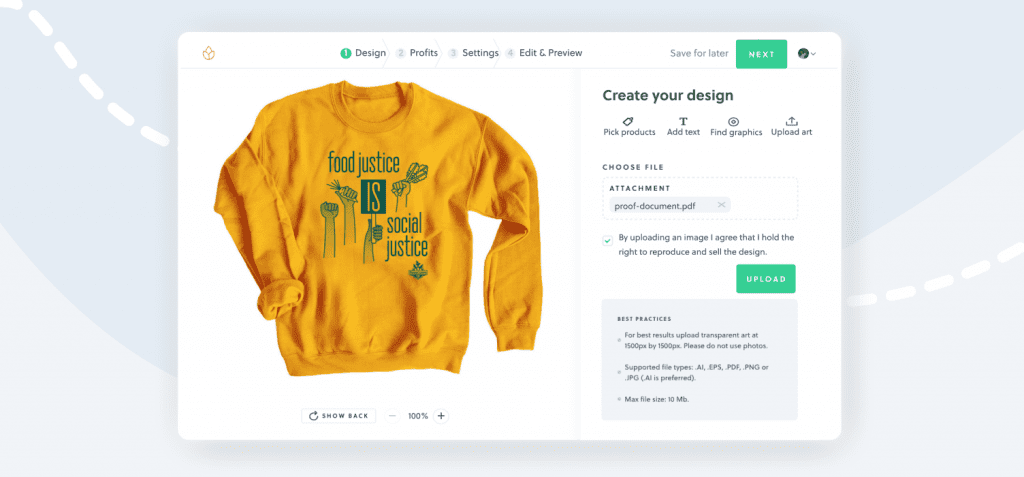 Since the point of GivingTuesdayNow is fundraising from a safe distance, you'll need to select an online fundraising site to host your campaign on. There are many options available for donation-only fundraising. But if you're looking for a more interesting option, you can host an online t-shirt fundraiser with a company like Bonfire to help you meet your sales goals while offering a more engaging fundraising experience.

Bonfire: A Closer Look
If your nonprofit has had to furlough staff, cancel an upcoming event, or if you just need a high-impact and low-risk way to raise money, fundraising on Bonfire could be the perfect opportunity for you. Our platform is 100% free to use, it requires no upfront costs, and your organization keeps 100% of the profits from your fundraiser. Plus, we offer a suite of special features specifically designed for nonprofits! Verify your nonprofit on Bonfire to gain access to these features: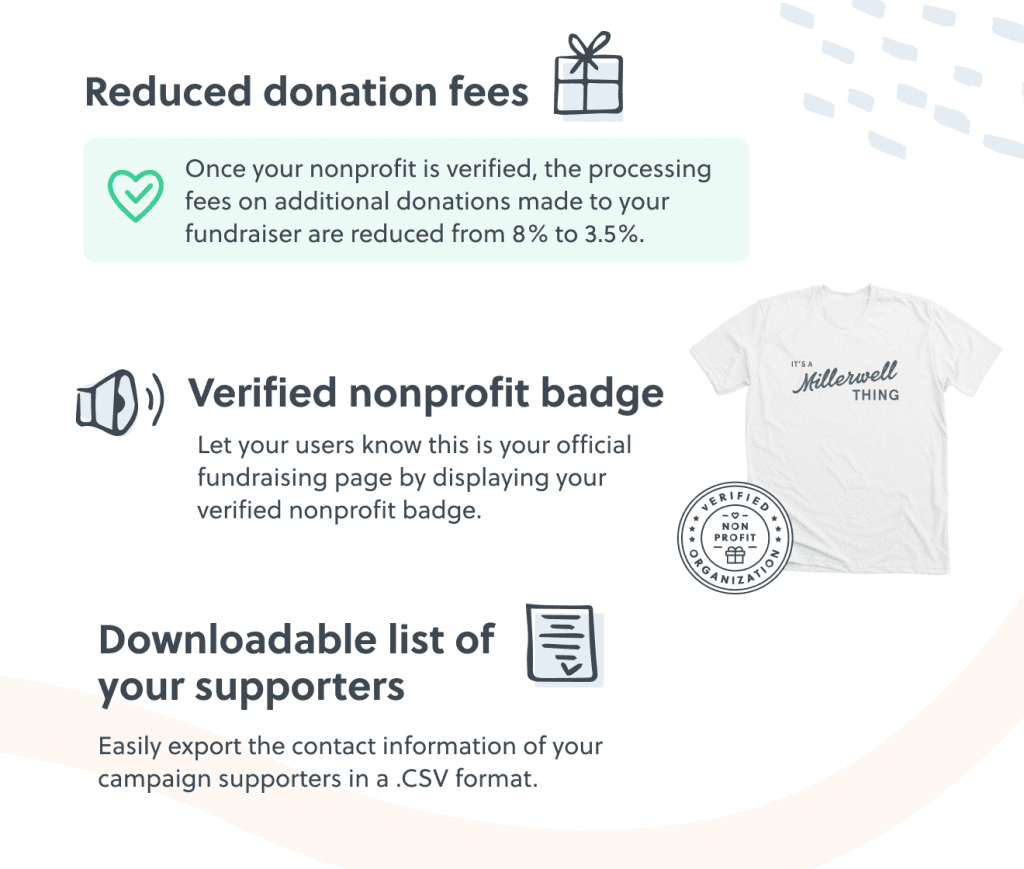 Notify Your Donors
While our calendars may look more open these days, it still is easy to forget what's going on in our lives. Make sure your donors know about GivingTuesdayNow, and tell them how your nonprofit plans to participate.
Ask them to mark their calendars so they can remember to give on that day. You can even start a "Countdown" a few days out from GivingTuesdayNow to ensure your entire community knows it's coming.
Prepare Your Fundraising Page
Once you've chosen your fundraising platform and programming, it's time to get to work designing your fundraising page. Use your fundraising page to tell your story, specifically how COVID-19 has impacted your organization.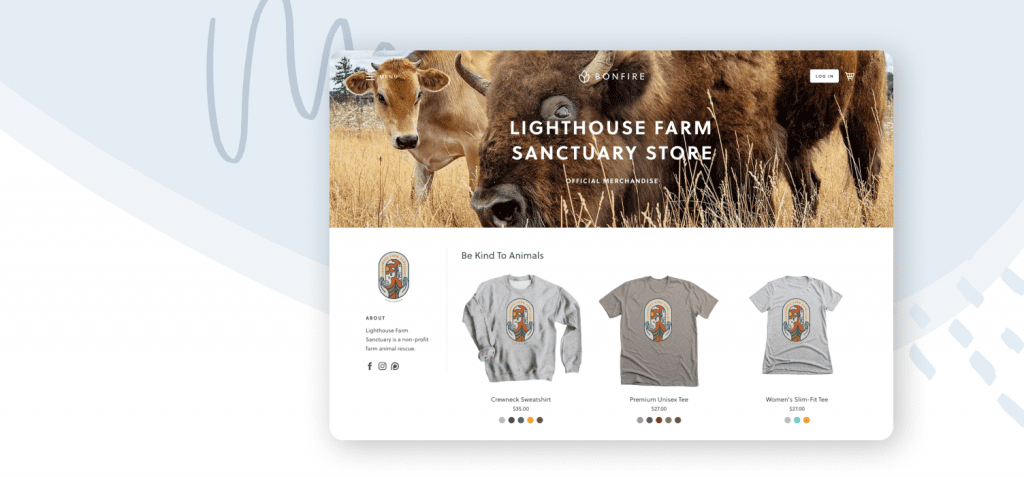 According to GivingTuesdayNow, it's best to be transparent and honest about your needs at this time. Add supporting pictures and/or videos to highlight the people and the cause behind your nonprofit. This will remind your donors why they support you and encourage them to do so again.
On GivingTuesdayNow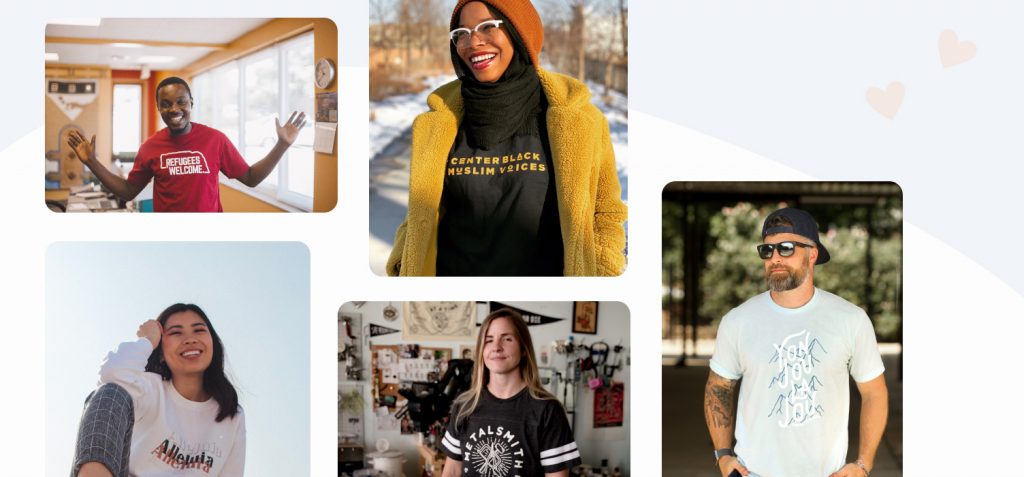 On May 5th, it's your day to shine. Make sure you have a specific plan of what you will be posting, emailing, and videoing the day of this event. There are many ways to engage with your donors on this day, without ever leaving your sofa. Here are just a few ideas of what you can do on that day to get you started: 
Launch your fundraising day by sending an email to your entire donor list, as well as posting to social media. Make sure your donors know that today is the day!
Share about your specific needs during the COVID-19 crisis, and why your nonprofit decided to participate in GivingTuesdayNow. Tell your donors what your goals are. How much money do you need to raise today?
Share inspiring stories across your social media accounts. Has your nonprofit been able to directly help those impacted by COVID-19?  Spread your messages of hope on this day and be sure to use the hashtag #GivingTuesdayNow.
Go live – Use Facebook Live or Instagram Live to share how your organization has been responding to COVID-19 and how it's impacted your work. Ask your supporters to get involved in your organization virtually. Provide them with some ideas that they can do from their couches to move the needle for your cause. 
Thank your supporters. You can do this by hosting a virtual thank-a-thon on Facebook Live or add your messages of appreciation to a virtual donor wall.
GivingTuesdayNow is an amazing opportunity for your nonprofit to rethink your springtime fundraising strategies and make up for lost funds during this time of canceled events, closed offices, and uncertainty.
Want more? Check out these free resources and assets that the GivingTuesday team has created to help you make the most of this day of giving.
---
If you have any questions about creating a GivingTuesdayNow strategy or starting a Bonfire Fundraising Campaign, contact us! We are here to help make sure your nonprofit has the tools and resources needed to succeed!