GivingTuesday is right around the corner, November 28th, 2023 to be exact, and your nonprofit is likely in planning mode right now. As your fundraising team plans for the biggest donation day of the year, you might be deciding which techniques from previous years you're still going to use, and what new ideas you could try for this year.
If you are looking for a new, risk-free way to raise money this GivingTuesday, t-shirt fundraising could be perfect for you. By the end of this post, you'll see why your nonprofit should include t-shirt fundraising in its GivingTuesday Strategy. With the countless benefits t-shirt fundraising offers to your organization, as well as how easy it is to integrate into your existing plan, it's easy to understand why thousands of nonprofits have found great success by launching fundraising campaigns on Bonfire. 
Should Your GivingTuesday Campaign Include a T-Shirt Fundraiser?
Online t-shirt fundraising is a newer technique in the nonprofit fundraising scene that offers a lot of benefits other fundraising strategies don't give you. Some benefits include being able to: 
Give Something to Your Supporters in Return for Their Donation
Unlike traditional fundraising campaigns, when your supporters buy your merch, they get something in return for their contribution. They can feel great about supporting a cause they love and they get a cool shirt to wear, too!
Activate Small-Dollar Donors
Apparel fundraising campaigns help activate donors in your community who cannot give thousands of dollars each year. These small-dollar donors are drawn to t-shirt fundraisers because buying a $20 t-shirt seems much more approachable than writing one large check.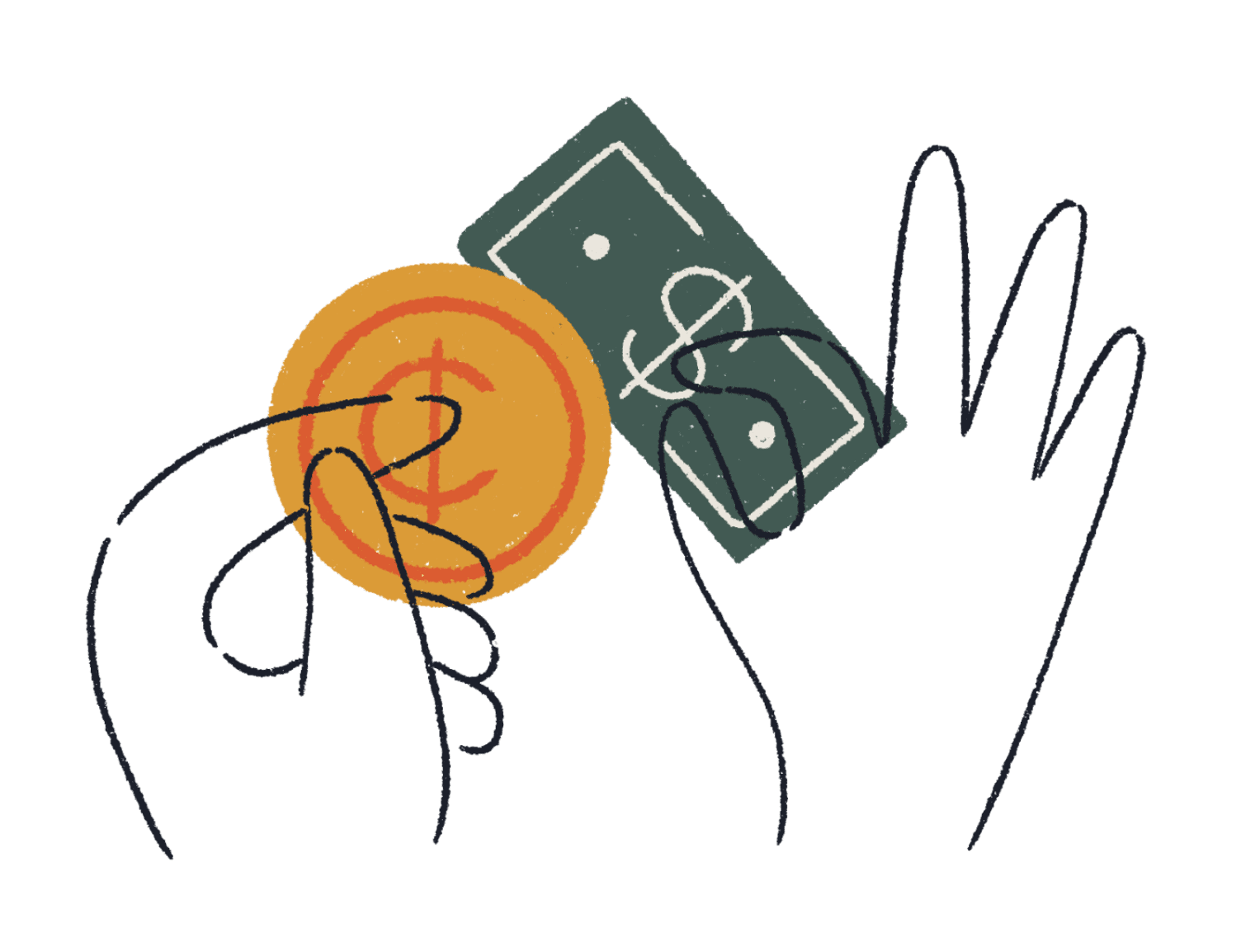 Provide Merch to Your Community of Supporters
Your donors are committed enough to help fund your nonprofit, they would probably love being able to wear their support for you on their sleeves, too! While your supporters wear your merch, they become walking billboards for your cause and might encourage others to support your mission.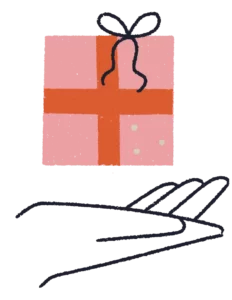 Apparel Makes Great Gifts
GivingTuesday lands right at the beginning of the giving season, and everyone is in the buying mood. Shirts from your nonprofit could make the perfect gift for those who are committed to your cause, even if it's a gift to themselves. 
Accept Additional Donations on Top of Shirt Sales to Reach Sales Goals Faster
When your donors check out on Bonfire, they have the option to add an additional donation on top of their purchase. This provides an opportunity for those who have a little extra to give to do just that. 
How to Create an Impactful T-Shirt Fundraiser for Your GivingTuesday Campaign
Creating your t-shirt fundraising campaign on Bonfire is a breeze. Bonfire's online fundraising solution for nonprofits is specifically designed to be the easiest way to create apparel for your community.
Determine Your Goals for the Campaign
The first step of creating a successful GivingTuesday campaign is to determine your goals for the fundraiser. Outline what you hope to achieve through the campaign, how much money you hope to raise, and where the money you go at the end of the campaign.
We recommend making your goals as specific as possible so everyone in your organization knows exactly what you're working to accomplish.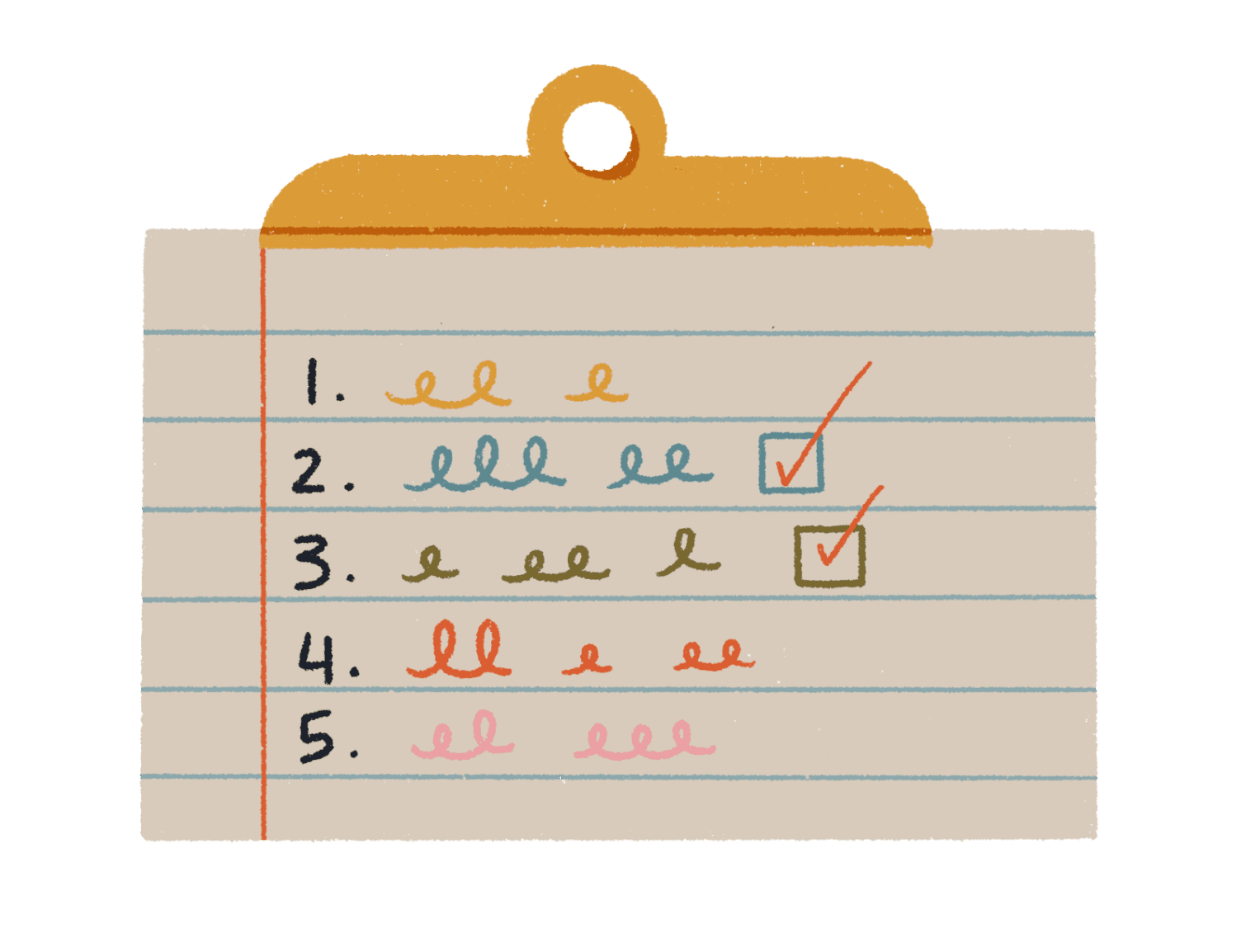 Verify Your Nonprofit to Get Exclusive Fundraising Features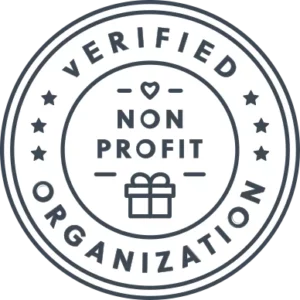 Once you verify your nonprofit with Bonfire and your status has been approved, we will enable our exclusive Nonprofit Fundraising Features in your account. Our exclusive suite of fundraising features allows you to:
download the contact information of your campaign supporters.
get a reduced processing fee on additional donations from 8% to 3.5%.
display an exclusive Verified Nonprofit badge on all of your campaigns to let your users know this is your official fundraising page. 
Create Limited Edition GivingTuesday Designs and Apparel
Design a line of apparel that will be exclusively sold for this giving season. Maximize your profits by limiting yourself to just one campaign, but provide lots of different apparel and product options for your supporters to choose from.
Related reading: How to design a shirt for GivingTuesday
Struggling to think of what your shirt should look like? Check out top t-shirt design trends, or, start with a free customizable design template.
Publish Your Online Store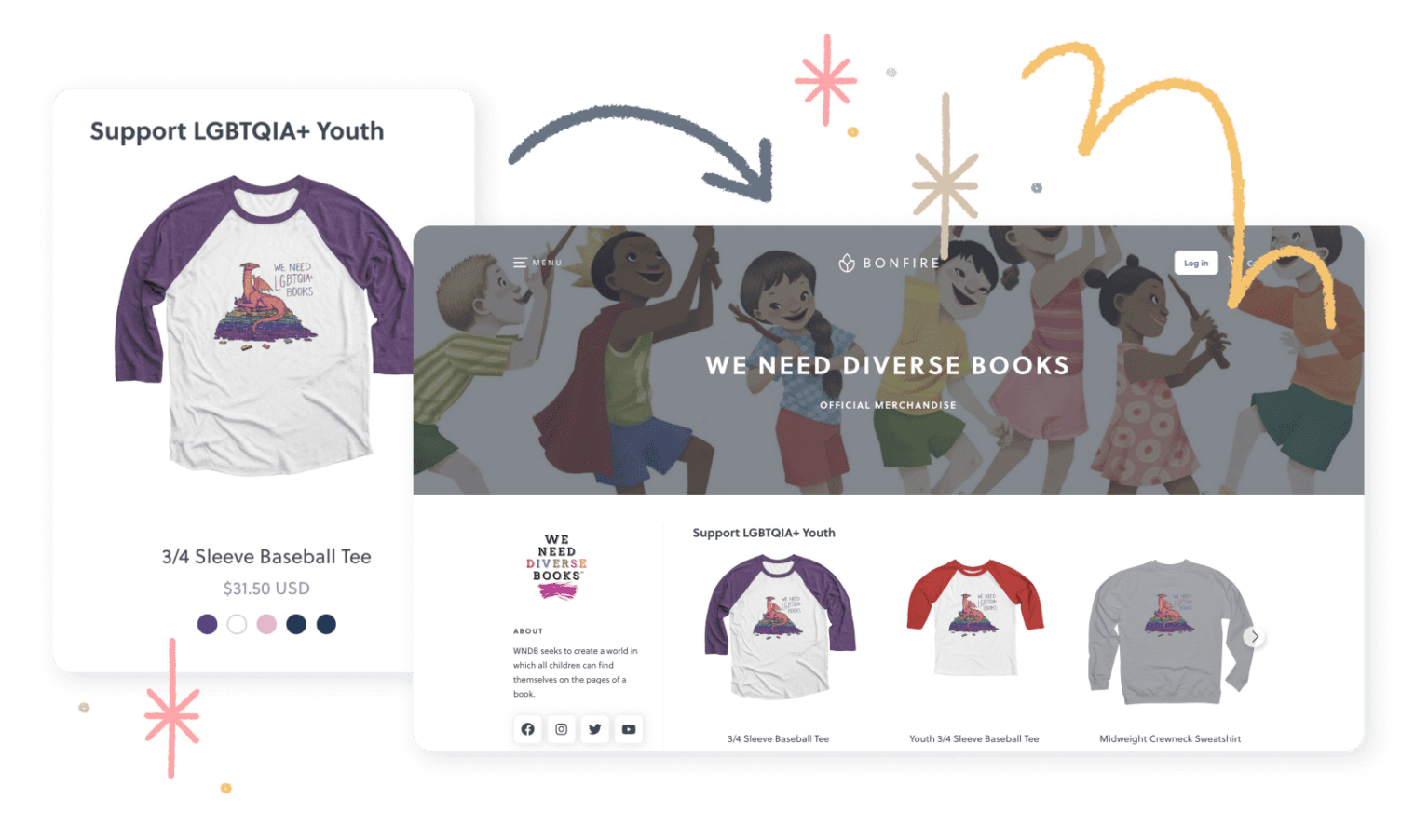 While we encourage you to focus your promotional efforts on a single campaign for GivingTuesday, there's still value in having your tried and true designs available in your online store. This can help you create an on-demand buying experience in case some of your donors are in a buying mood.
Struggling to think of what your shirt should look like?
Check out our top t-shirt design trends, start with a free customizable design template, or use Bonfire Studio to get a professionally made custom design for $49.
Integrating Your Campaign into Your GivingTuesday Promotion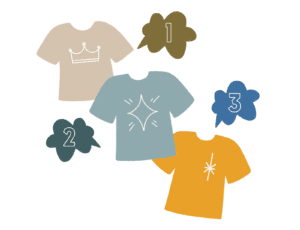 Once you have created your fundraising campaign, the next step is integrating it into the rest of your plans for GivingTuesday. In order to streamline the donation process for your supporters and to not overwhelm them with ways to give to your cause, it's important to think through your promotion strategy for the entirety of the giving season. Here are just a few ideas about how you can promote your fundraising campaign.
Tease Your Exclusive Merch Leading Up to GivingTuesday
Give your community a hint that apparel is coming. If you have a very engaged audience on social media, you could even have them vote on their favorite design to be used in the campaign. Let anticipation grow before the shirt is even available.
Advertise Your New Apparel in Your GivingTuesday Emails
If you are sending out emails for GivingTuesday, include images of the shirt and the link to your campaign in the email. We have found that images of people in the shirts perform best, so if you have time to order shirts ahead of time for promotional purposes, that's a great thing to do. Your email newsletter list is powerful, so take advantage of it.
Include Your T-Shirt Fundraiser in Your Social Media Posts
Promote your t-shirt campaign on social media, especially if social media is one of the top ways you communicate with your community. If you have a strong community of followers on Facebook, consider boosting your posts for the day to get the word out to more people. If your nonprofit has more followers on Instagram, make sure you promote with both Instagram Posts and Stories for maximum publicity.
Link to Your Online Store from Your Website
Linking to your online store from your website helps spread the word of your merchandise options to those who end up on your website during GivingTuesday. This day is likely a top day for traffic to your website, especially if people can donate to your organization directly on your site. Make sure there's a prominent link to your Store in the header of your website.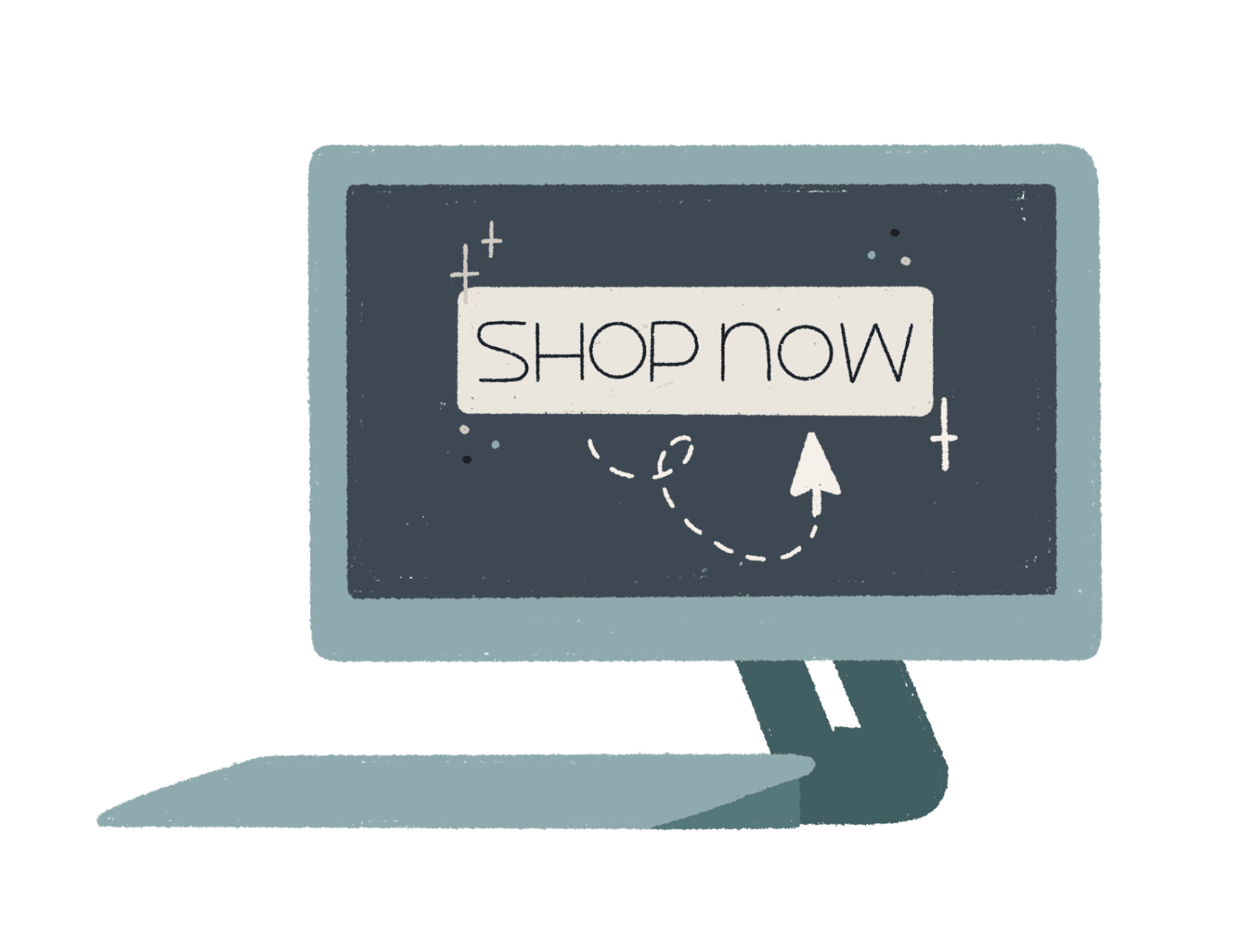 Cross-Promote Your T-Shirt Fundraiser on Other Donation Platforms
If you plan on using another fundraising platform to collect donations, find a way to promote the apparel on those pages as well. If someone was willing to donate funds to you, they may have an interest in buying some apparel to show their support, too. 
Use LinkTree if You Have Multiple Donation Pages Users Can Use 
If your organization needs to promote a few different links on social media all at the same time, you may find that using LinkTree can be an easy and less confusing way to help your supporters get where they want to be.
---
Creating a t-shirt fundraiser with Bonfire is the free and easy way to create apparel for the supporters of your nonprofit, while also raising money for your cause. If you have questions about how to get started, email us today. We are here to help you have your most successful GivingTuesday yet!