Looking for a heartfelt way to spread some love this Valentine's Day? Purchasing a shirt from one of these campaigns helps to support some incredible organizations and causes!
Check out this list of love-inspired Bonfire campaigns to find your perfect fundraising match!
All You Need is Love (& Cats)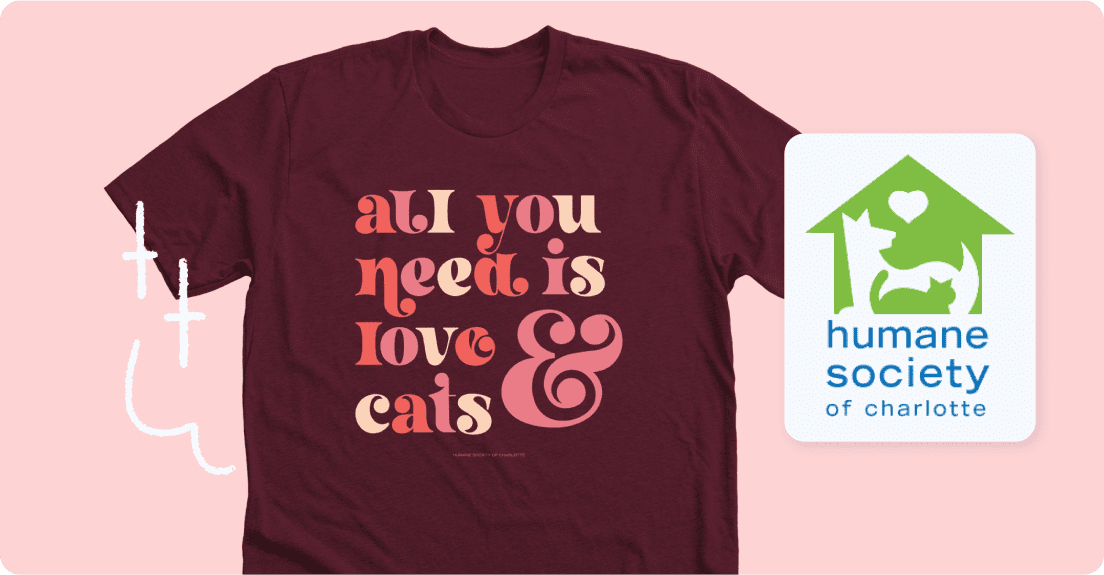 The All You Need is Love (& Cats) campaign was created by the Humane Society of Charlotte, a community resource committed to delivering effective innovative services that strengthen the human animal bond and improve the lives of companion animals and the people who care about them. This charming tee is part of their "swag to support animals" collection and is helping raise funds for their humane center.
Valentine's Day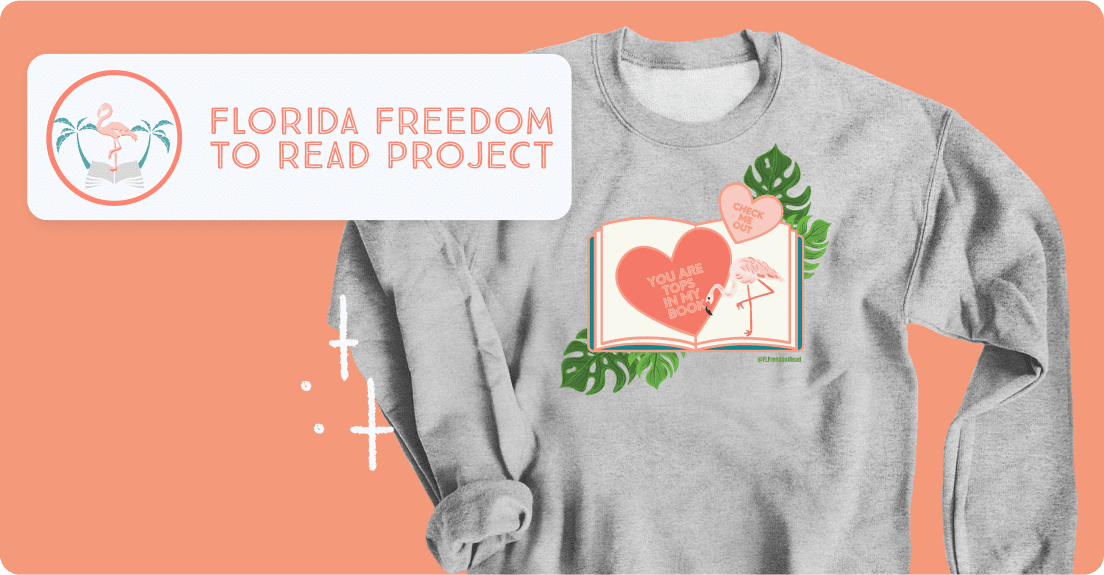 The Valentine's Day campaign was created by Florida Freedom to Read Project, an organization that brings together parent-led groups from across the state of Florida and unites their voices to protect every student's right to access information and ideas while at school. This "library humor" design is helping them raise funds for their programs and initiatives.
MEHS Valentine's Day 2023 (Dog)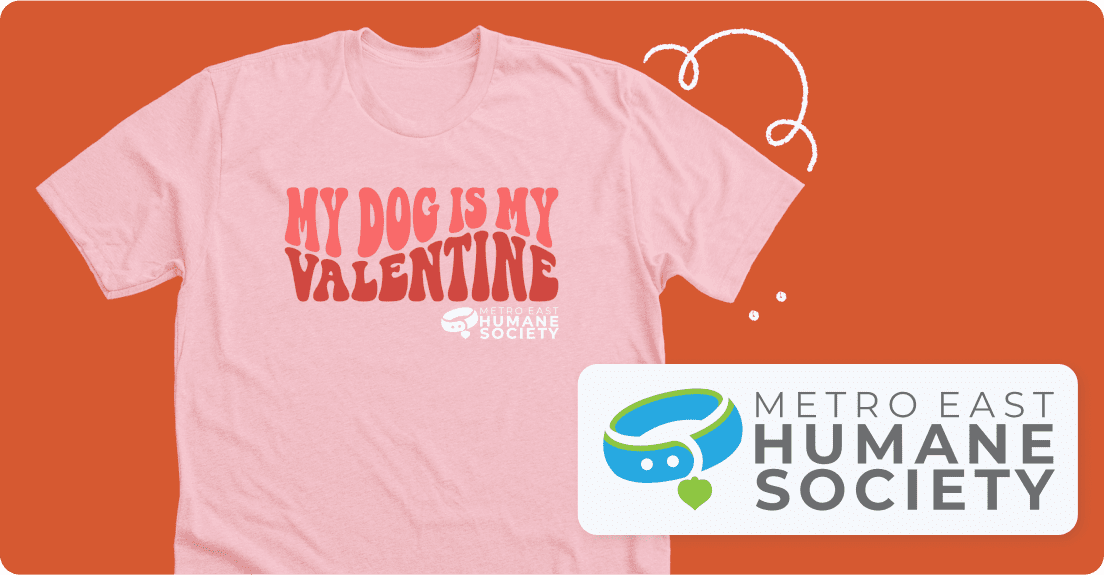 The MEHS Valentine's Day 2023 (DOG) campaign was created by Metro East Humane Society in Illinois. This darling shirt was "designed with your pups' perfectly pink nose in mind" and is raising funds for their organization.
I Am Worthy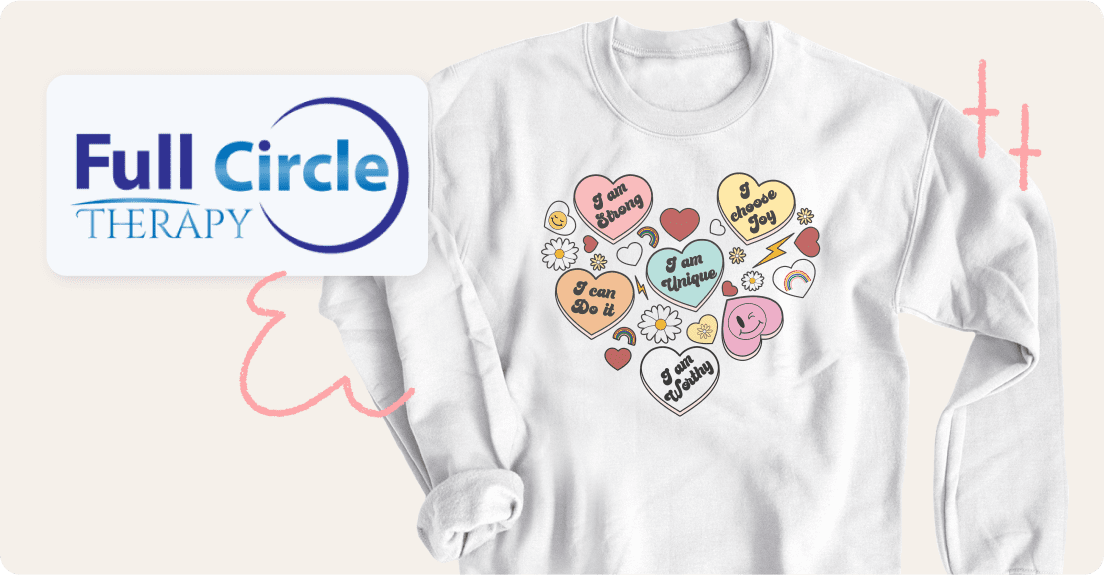 The I Am Worthy campaign was created by Full Circle Therapy, a nonprofit organization dedicated to increasing awareness of mental health diagnosis and treatment, providing accessible mental health services and free educational programs. Full Circle Therapy never turns anyone away – their goal is to provide accessible mental health treatment for anyone seeking help in their community. This delightful crewneck sweatshirt is helping fund their services.
I Heart Lemon Valentine's Tee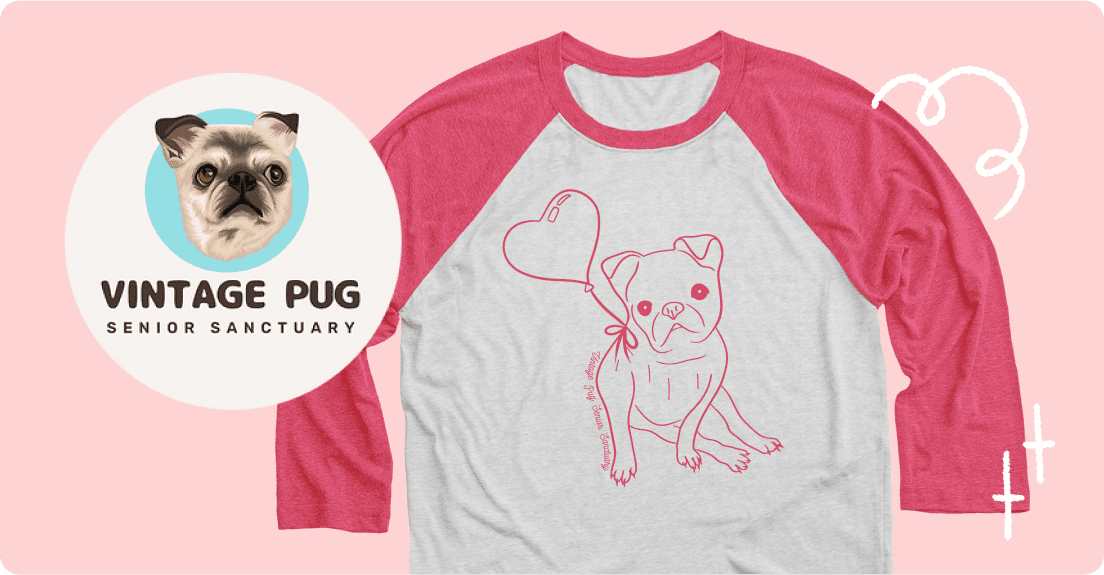 The I Heart Lemon Valentine's Tee campaign was created by Vintage Pug Senior Sanctuary, a nonprofit organization dedicated to the rescue, retirement and hospice care of unwanted or abandoned senior pugs. This adorable tee directly benefits Lemon (the pug featured in the shirt's illustration) and all her friends at Vintage Pug Senior Sanctuary.
Love Queer Love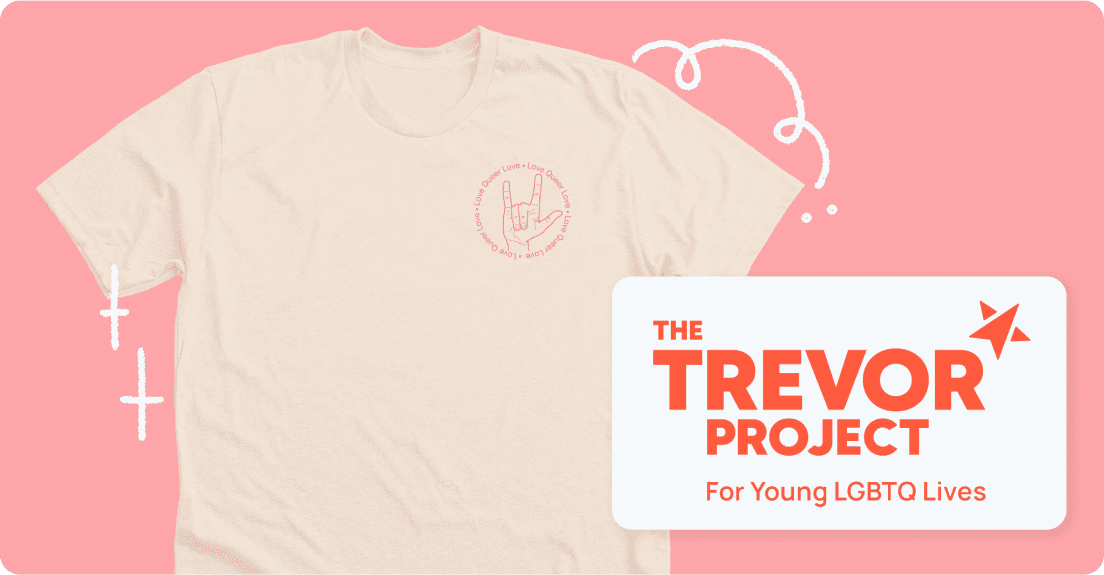 The Love Queer Love campaign was created by Maggie Frazier to raise funds for The Trevor Project, a nonprofit organization focused on suicide prevention and mental health advocacy among lesbian, gay, bisexual, transgender, queer, and questioning youth. This engaging tee is helping fund all of The Trevor Projects programs.
Coffee Is My Valentine Tee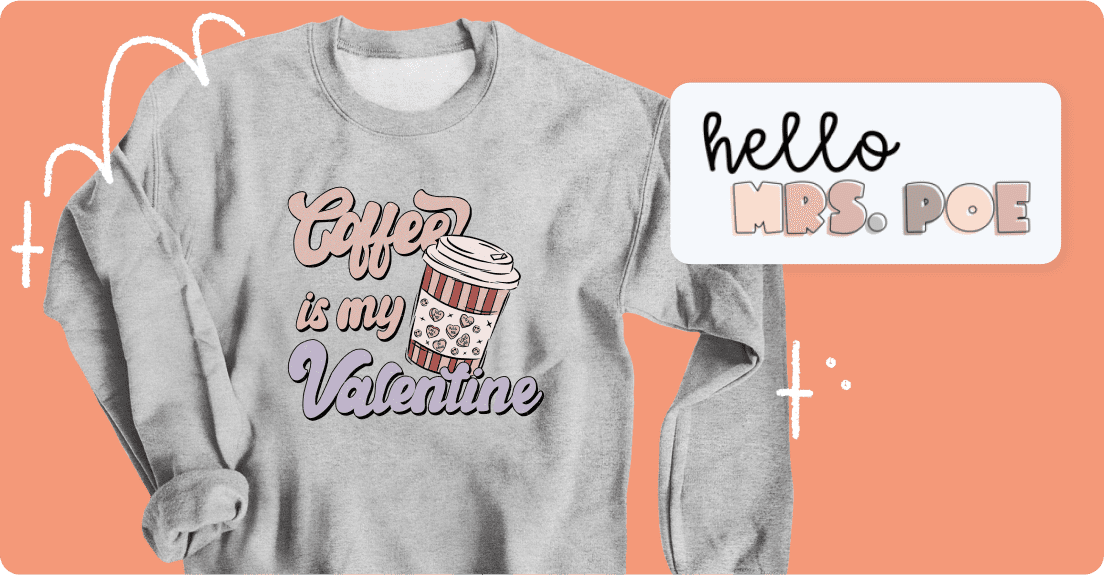 The Coffee Is My Valentine Tee campaign was created by Maddy, aka @hellomrspoe, a teacher, instructional coach, and digital creator. Hello Mrs. Poe offers all kinds of resources for teachers, including merch and classroom printables. This caffeine-fueled crewneck sweatshirt is helping raise funds to support her students, her family, and the content she creates for her fellow teachers.
Candy Hearts for Cats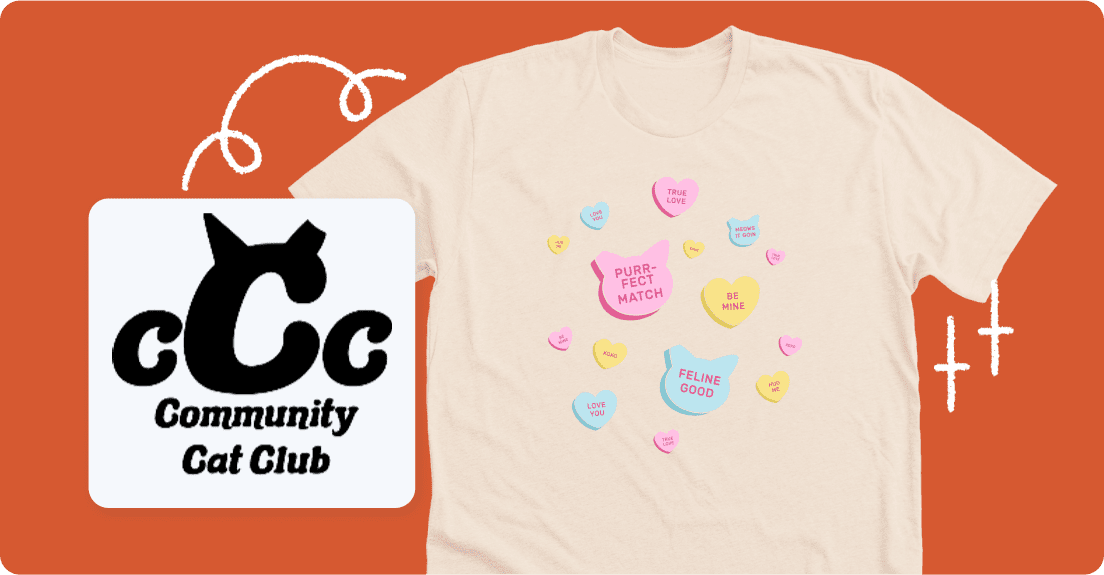 The Candy Hearts for Cats campaign was created by Community Cat Club, an organization helping cats and kittens in South Jersey and beyond through TNR (trap-neuter-return) efforts, public education and assistance. This sweet tee is raising money for both Community Cat Club and Pet Savers to help them continue their efforts.
Love is Love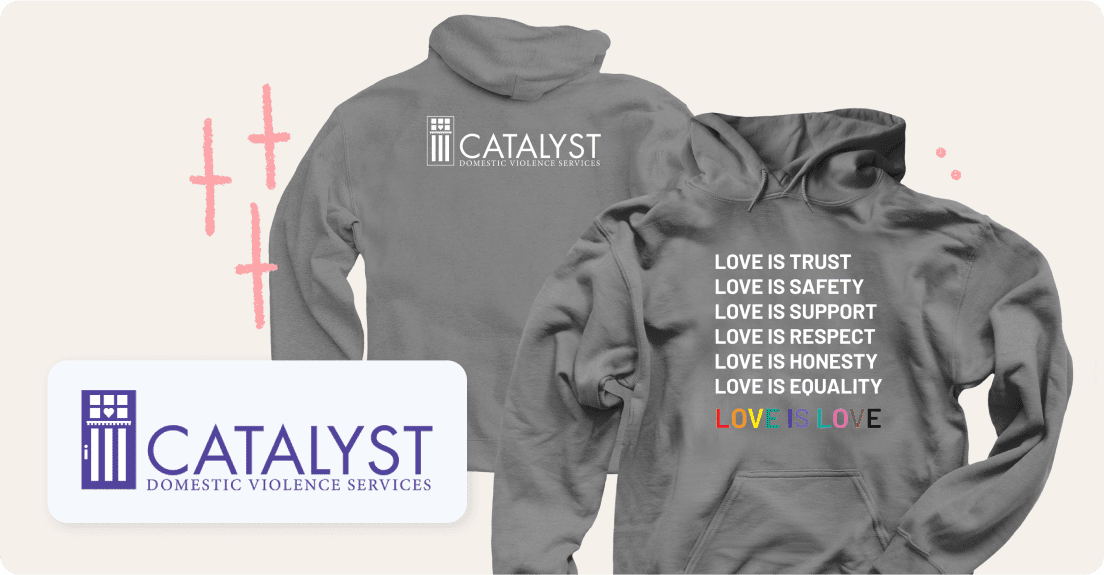 The Love is Love campaign was created by Catalyst Domestic Violence Services, an organization working to reduce the incidence of intimate partner violence through crisis intervention, community education and the promotion of healthy relationships. Catalyst staff and volunteers receive training to better understand the dynamics and specific barriers faced by LGBTQ+ community members. "We believe that EVERYONE deserves a safe, healthy, loving relationship."
Catalyst is a safe place. 24 Hour Hotline: (800) 895-8476
OA Valentine's Day Merch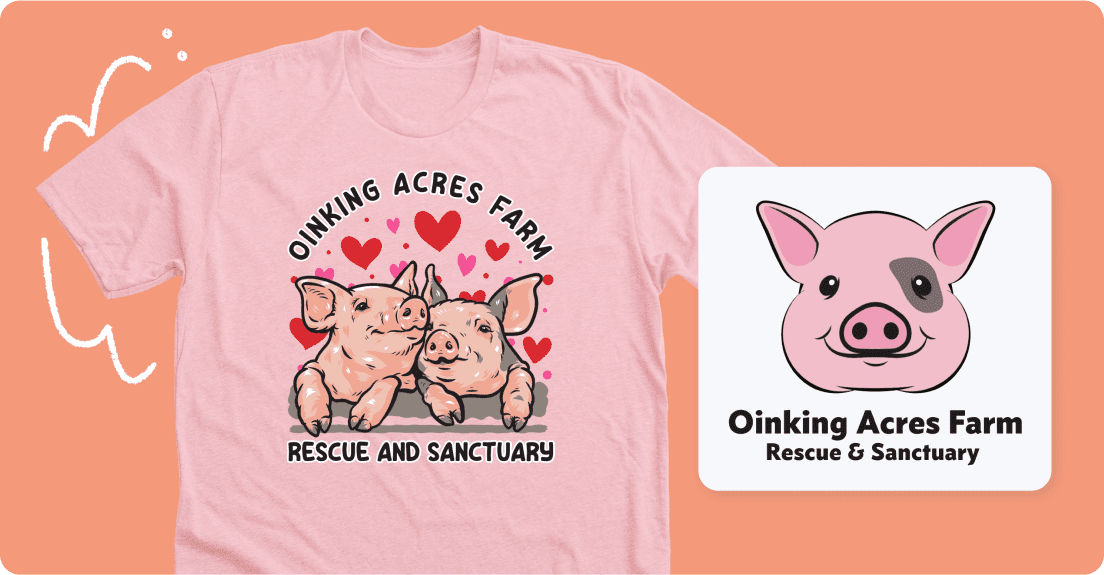 The OA Valentine's Day Merch campaign was created by Oinking Acres Farm Rescue & Sanctuary. Their mission is to help as many animals as possible, educate people about farm animal rescue, find loving homes for the animals that are adoptable, and provide sanctuary to the animals who are un-adoptable. These cute tees are helping them raise necessary funds to continue their life-saving work. 
Love Wins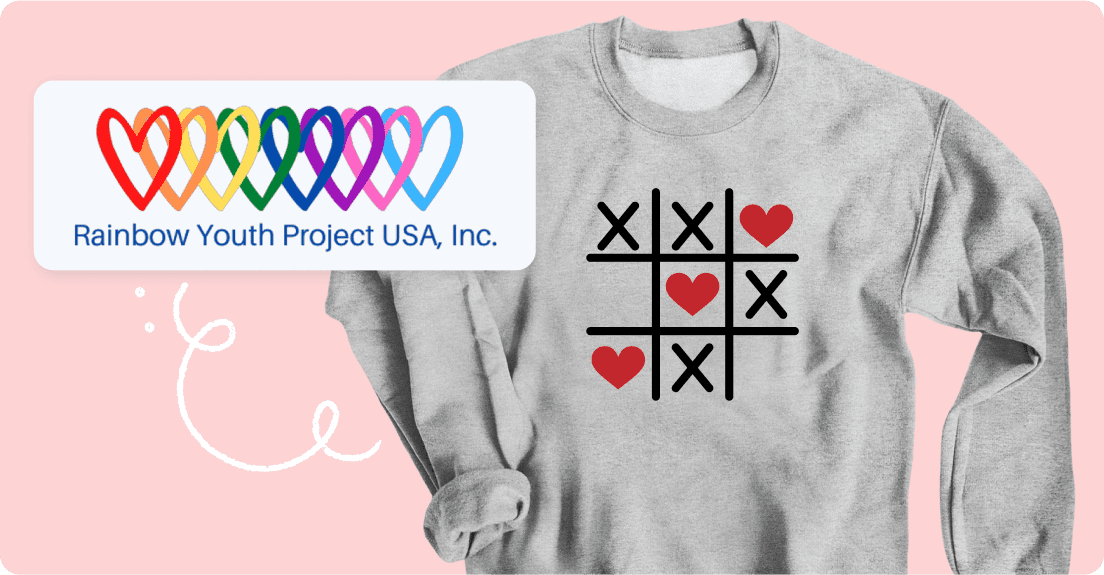 The Love Wins campaign was created by Rainbow Youth Project USA, a social welfare organization that promotes the health, safety, and wellness of lesbian, gay, bisexual, transgender, queer, intersex, and asexual young people throughout the United States. This playful design benefits all of their crisis intervention and mental health programs. 
My Valentine Has Paws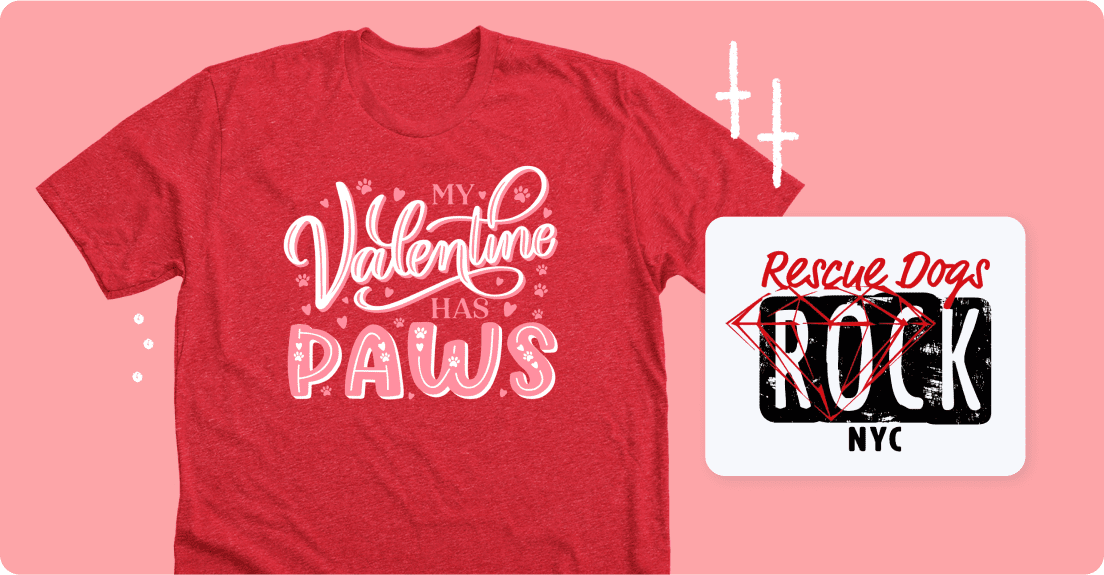 The My Valentine Has Paws campaign was created by Rescue Dogs Rock NYC, a nonprofit animal rescue organization. This lovable tee is raising funds to help offset the cost of medical bills for dogs and cats in their care. 
Hissing Booth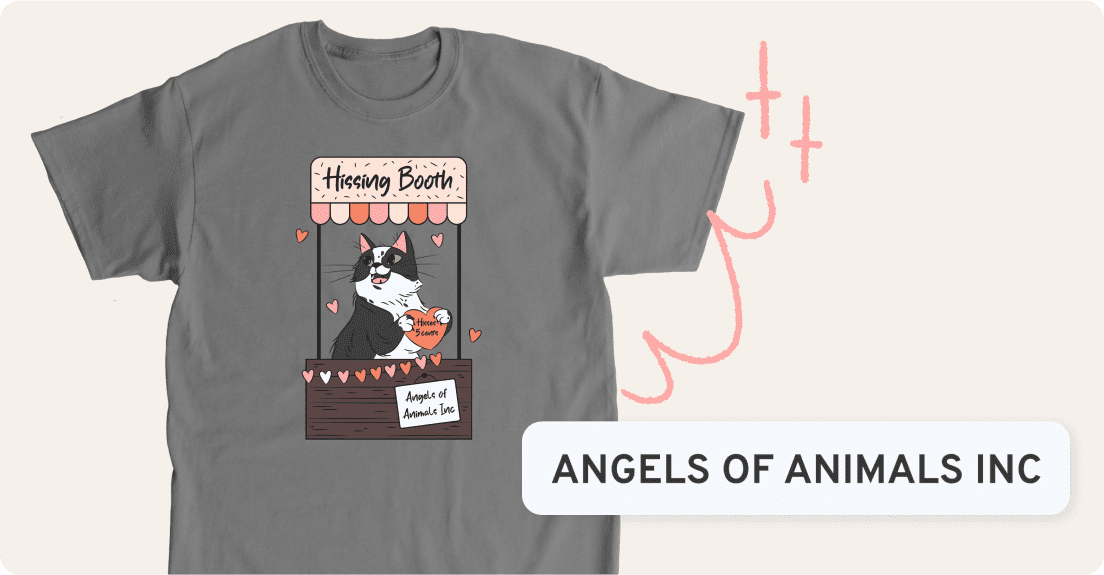 The Hissing Booth campaign was created by Angels of Animals Inc, a nonprofit dedicated to the rescue, rehabilitation, and adoption of homeless animals with exceptional medical needs. This precious tee is helping fund the care for animals that traditional shelters do not have the resources to save – those with neurological conditions, grave illnesses, and life-threatening injuries. 
---
These are just a few of the campaigns on Bonfire that are fundraising with Valentine's Day inspired merch! Remember to browse our marketplace to view even more campaigns!
Want to start your own fundraising campaign?
Create and launch a Giving Campaign on Bonfire in just a few easy steps and start raising funds for your favorite nonprofit or cause.
Written by: Hayden Ireland / Content Specialist
Illustrated by: Madison Summers / Lead Marketing Designer