In celebration of Black History Month, we've put together a collection of incredible campaigns from the Bonfire Community that support Black creators and/or Black-owned organizations and initiatives.
Be sure to check out these campaigns during Black History Month, and continue your support all year long!
Coalition for Black Culture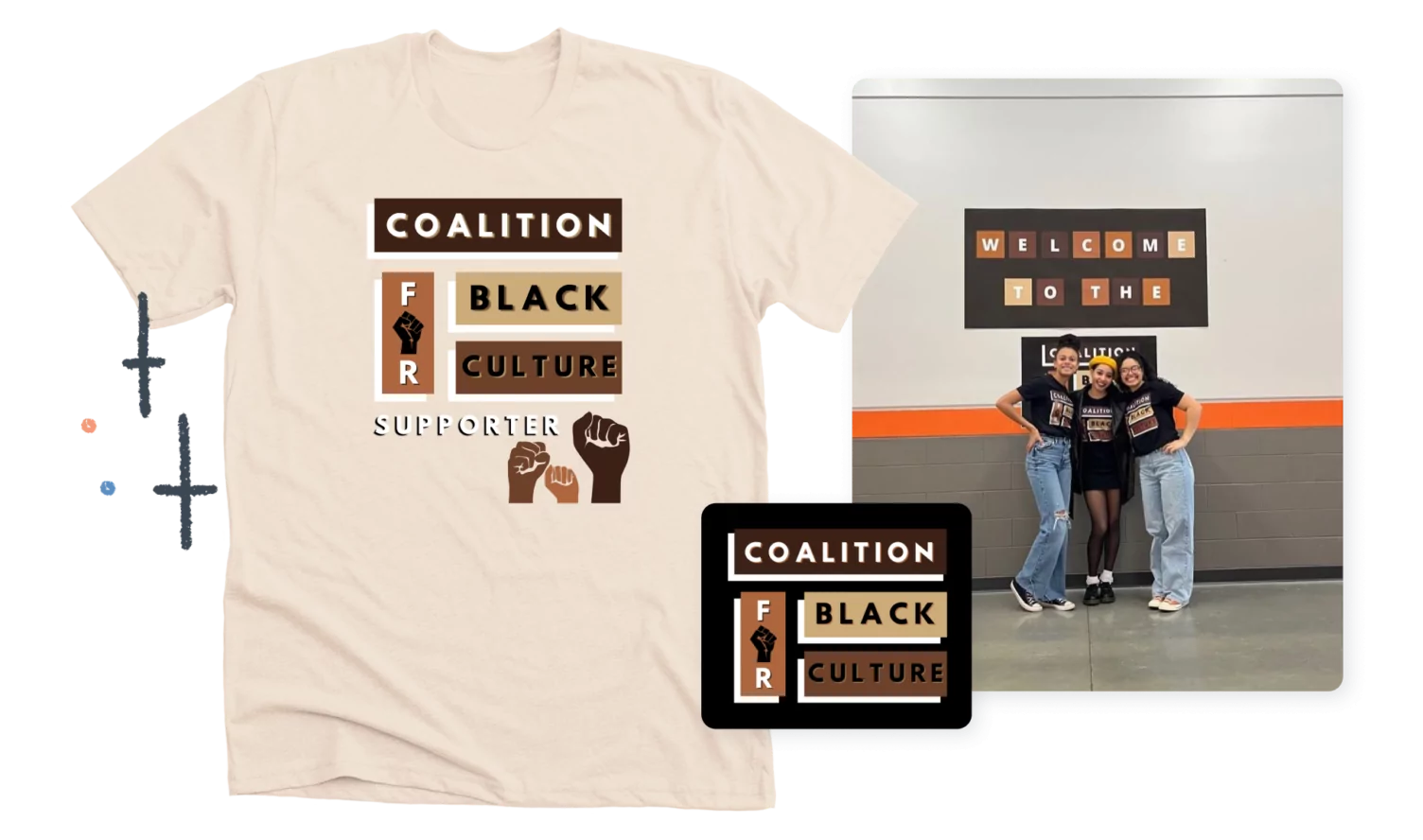 The Coalition for Black Culture campaign was created by High School students in Warsaw, Indiana who came together with a mission to provide their community with opportunities to celebrate, embrace, and gain understanding of Black American culture.
Well-Read Black Girl Presents CAMP JOY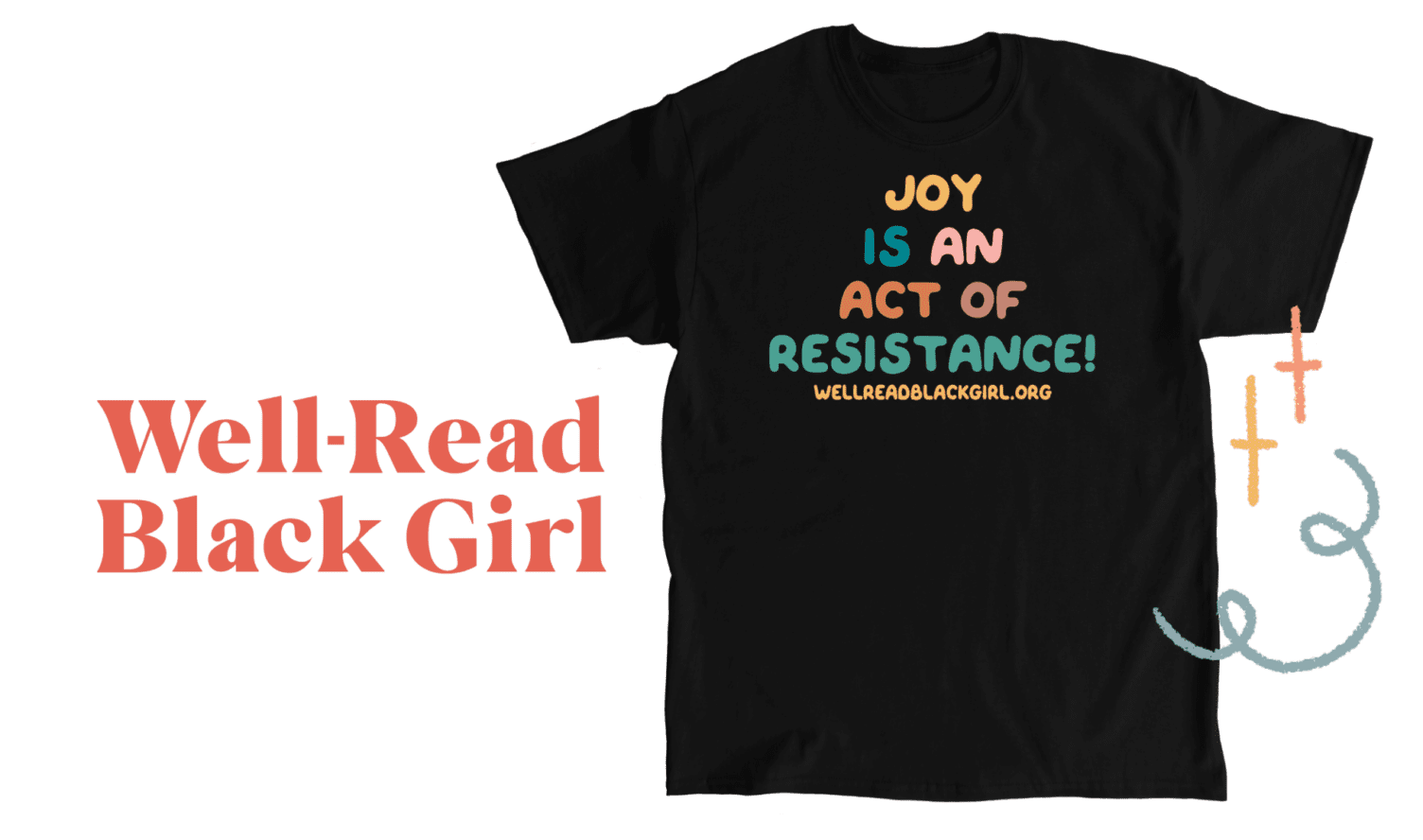 The Well-Read Black Girl Presents CAMP JOY campaign was created by Well-Read Black Girl to raise funds for their youth initiative, CAMP JOY, which will be launching in 2023. Camp Joy will serve as a safe place where BIPOC children can develop their creativity, grow their leadership skills, and cultivate new friendships. Their guiding principle is Joy is an Act of Resistance!
Representation Matters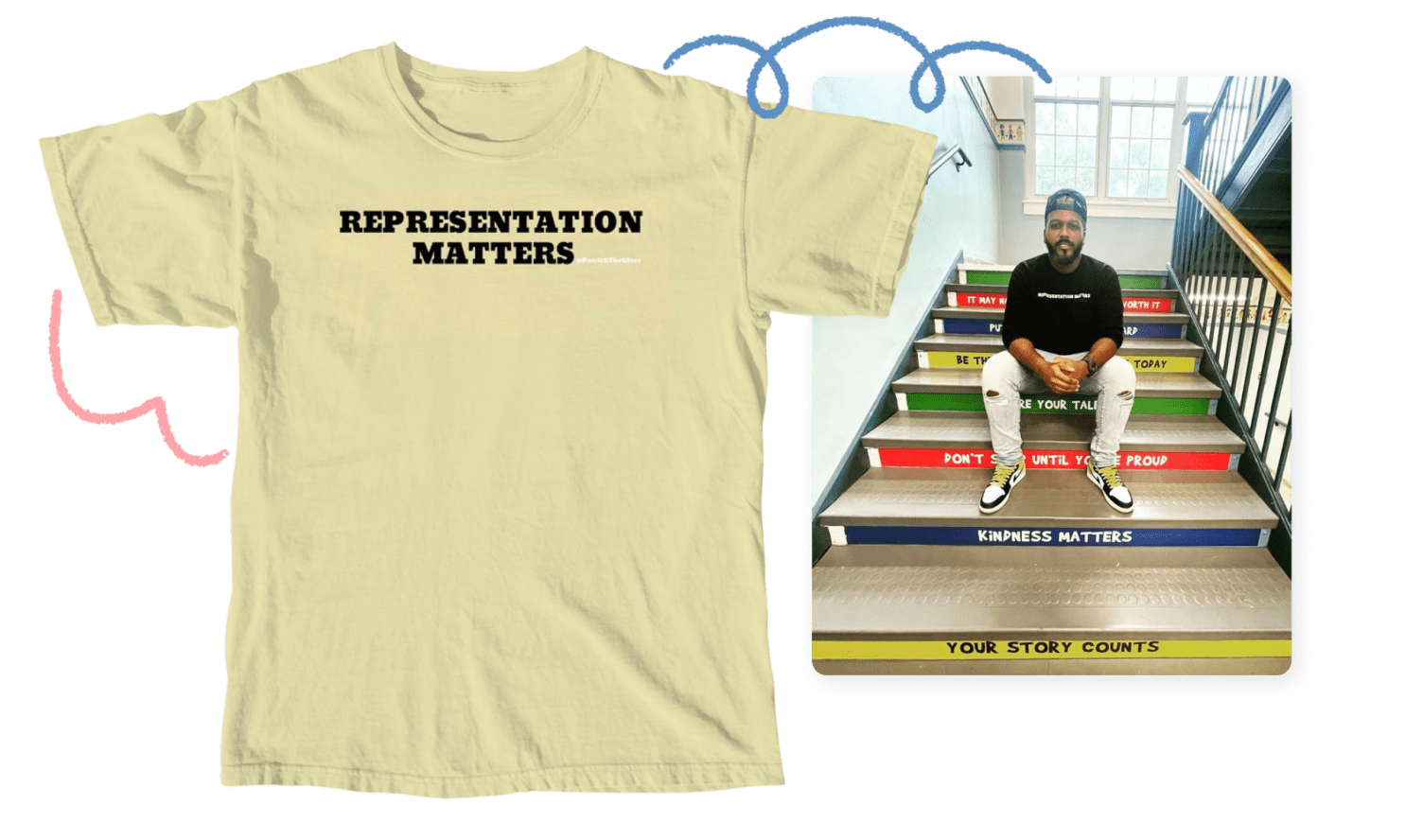 The Representation Matters campaign was started by digital creator and community advocate, Patrick J. Rhodes (aka @PatrickTheGiver) who is a huge supporter of getting more diverse books in schools and community centers. Last year, Patrick donated over 2,000 books, by authors of color, to elementary schools in the Tampa Bay area.
Black History is American History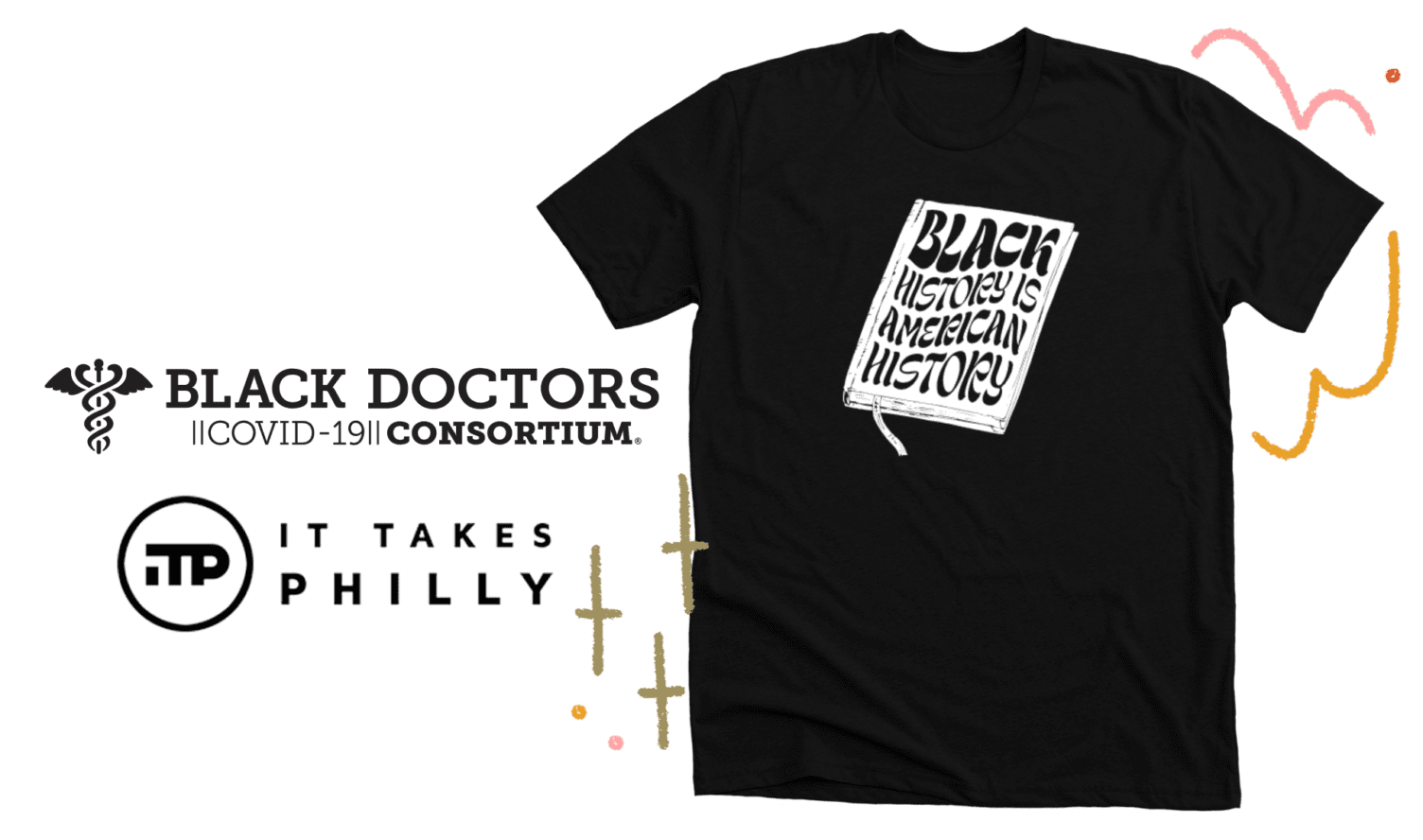 The Black History is American History campaign was started by Be Goods, a collection of Designers in Philly who "love creating art for good." Proceeds from this campaign directly benefit It Takes Philly and their Black Doctors COVID-19 Consortium initiative which works to bring COVID testing and vaccinations to the neighborhoods where Black people live, work, and play. Their mission is to bring culturally competent, low-cost, and accessible healthcare to the people that need it most.
Go Where You Feel the Most Alive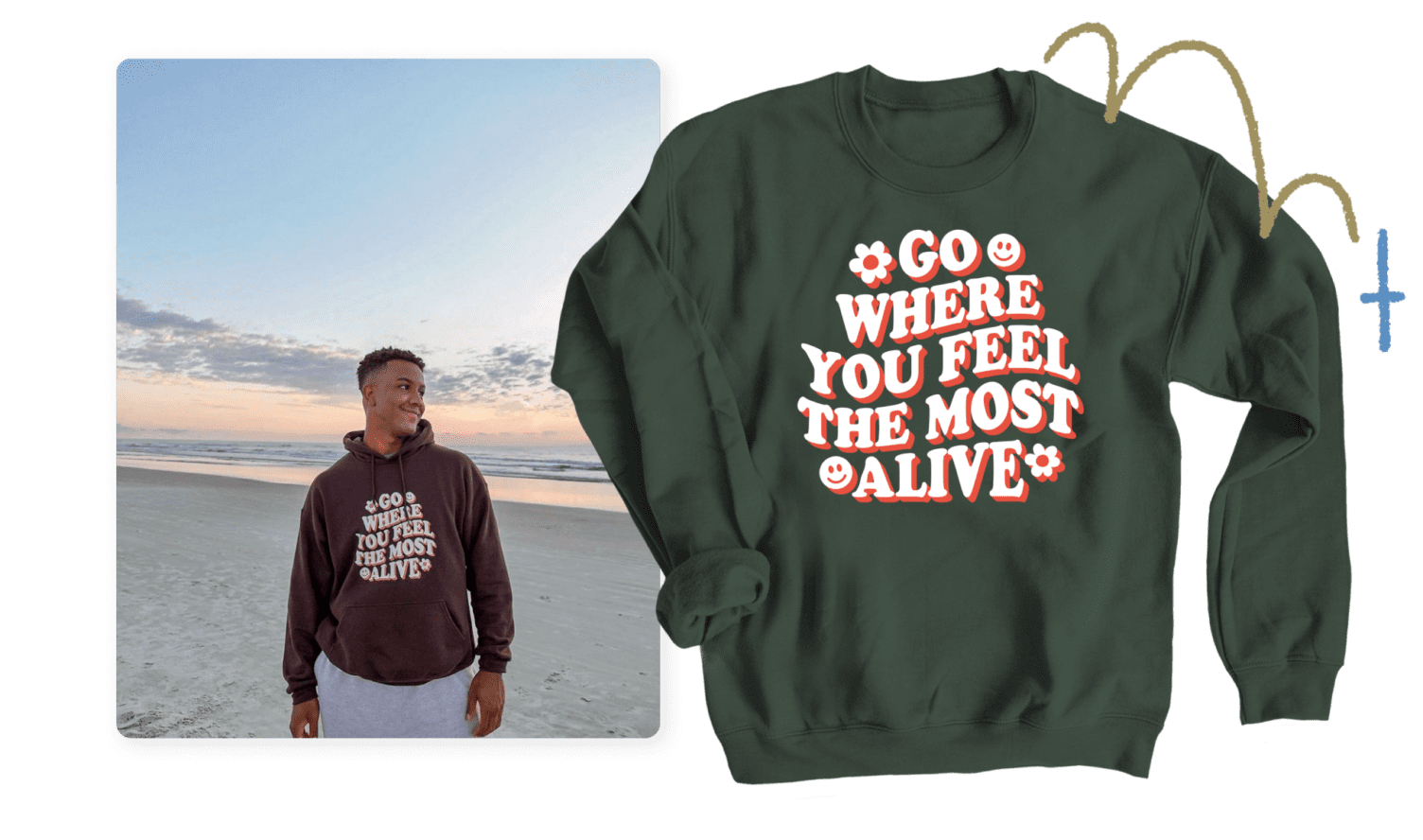 The Go Where You Feel the Most Alive campaign was created by content creator and athlete, Cameron Baisden (aka @cam.fromthegram). Through his positive energy and go-getter attitude, Cameron strives to inspire everyone around him to live their lives to the fullest.
SHEICONIC – Stylish & Body Positive Vibes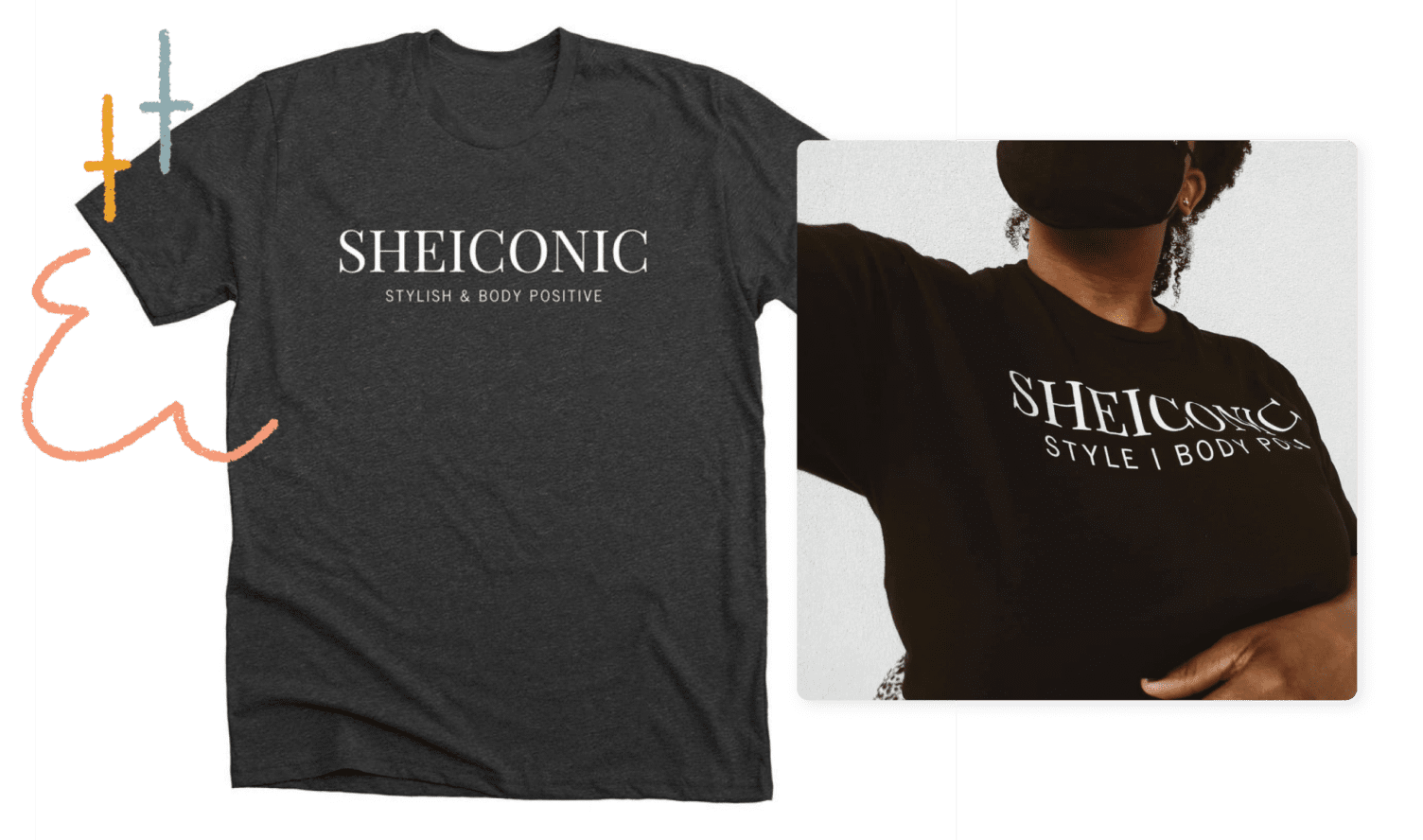 The SHEICONIC – Stylish & Body Positive Vibes campaign was created by JustNatonya, a body positive advocate looking to change the fashion industry and the way women view themselves through one t-shirt at a time. She started the community, SHEICONIC to promote the beauty in diversity by celebrating ALL stylish women.
Excellence in Our Roots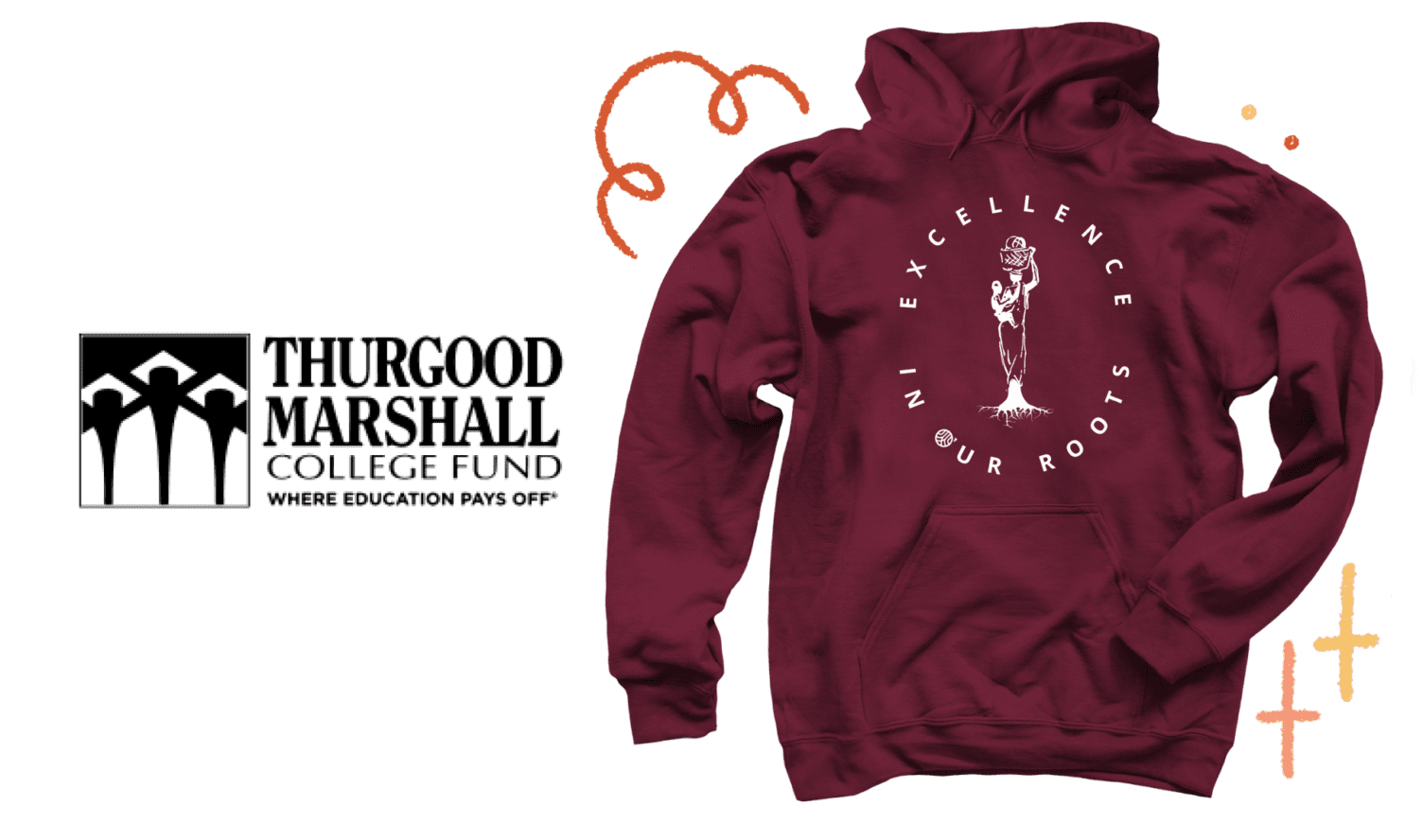 The Excellence in Our Roots campaign was created by the AAERG (African Ancestry Employee Resource Group) at Land O'Lakes. This campaign is raising money for Thurgood Marshall College Fund, the nation's largest organization exclusively representing the Black College Community. Land O'Lakes is matching donations up to $2,000.
Love Yourself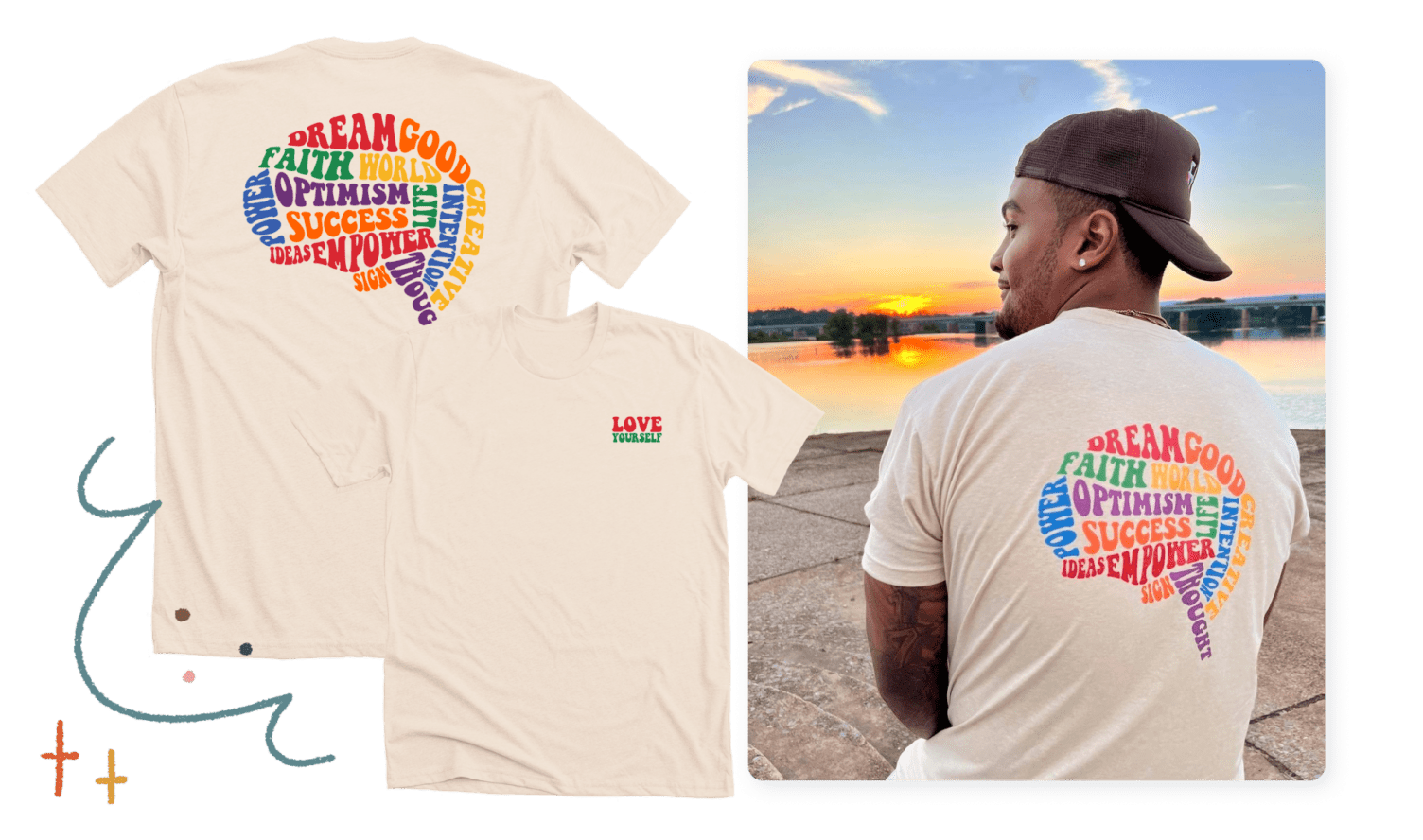 The Love Yourself campaign was started by content creator and athlete, Tayvon Bowers (@tayvonbowers) to help encourage conversations about mental health. Tayvon hopes to tear down the walls of toxic masculinity that can oftentimes keep men from getting the help they need when it comes to emotional wellness. This shirt is helping to spread awareness about the importance of mental health for everyone.
Women Are Our Black History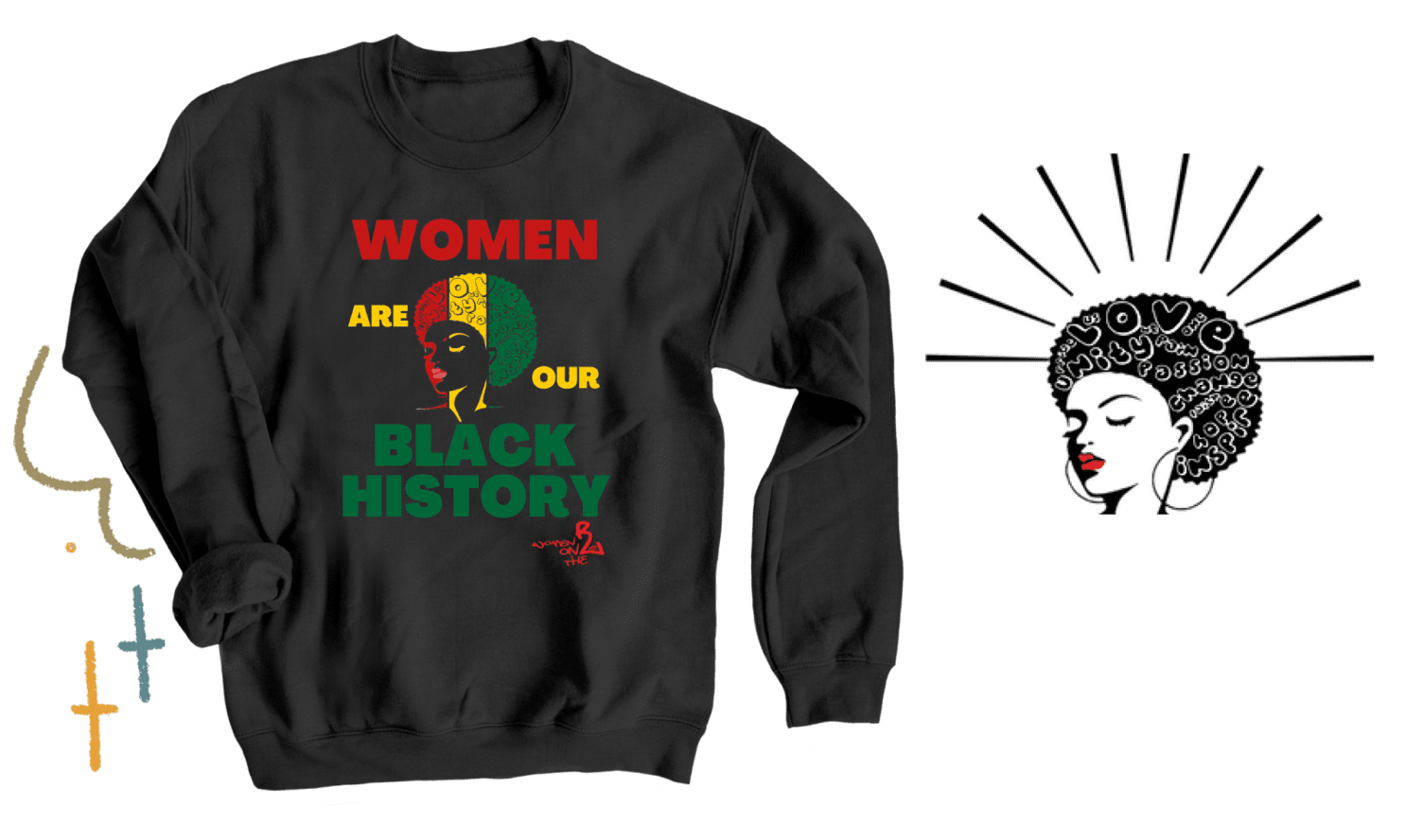 The Women Are Our Black History campaign was created by Women on the Rise, a grassroots organization in Atlanta, GA led by women of color who are targeted and/or impacted by the legal system. Women on the Rise is working to build the political power of formerly-incarcerated women in the metro Atlanta area through organizing, base building, leadership development, and civic engagement.
Good Trouble: Black History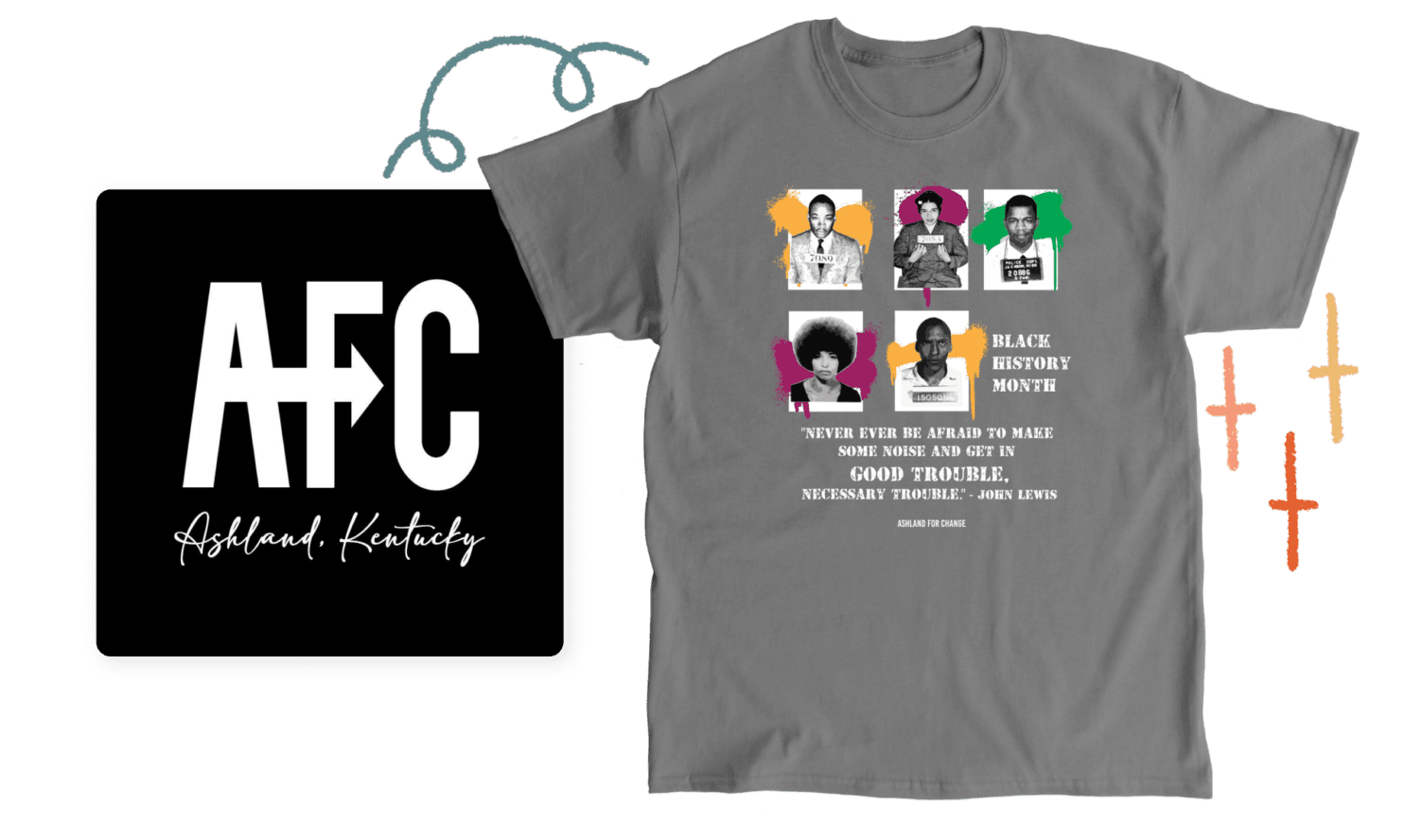 The Good Trouble: Black History campaign was designed by Ashland Pride to raise funds for Ashland for Change, a community-led organization in Ashland, Kentucky geared toward educating others on societal inequality and discrimination toward minority groups. AFC is seeking community and governmental changes to become a more progressive Appalachian city.
Reading Fuels My Soul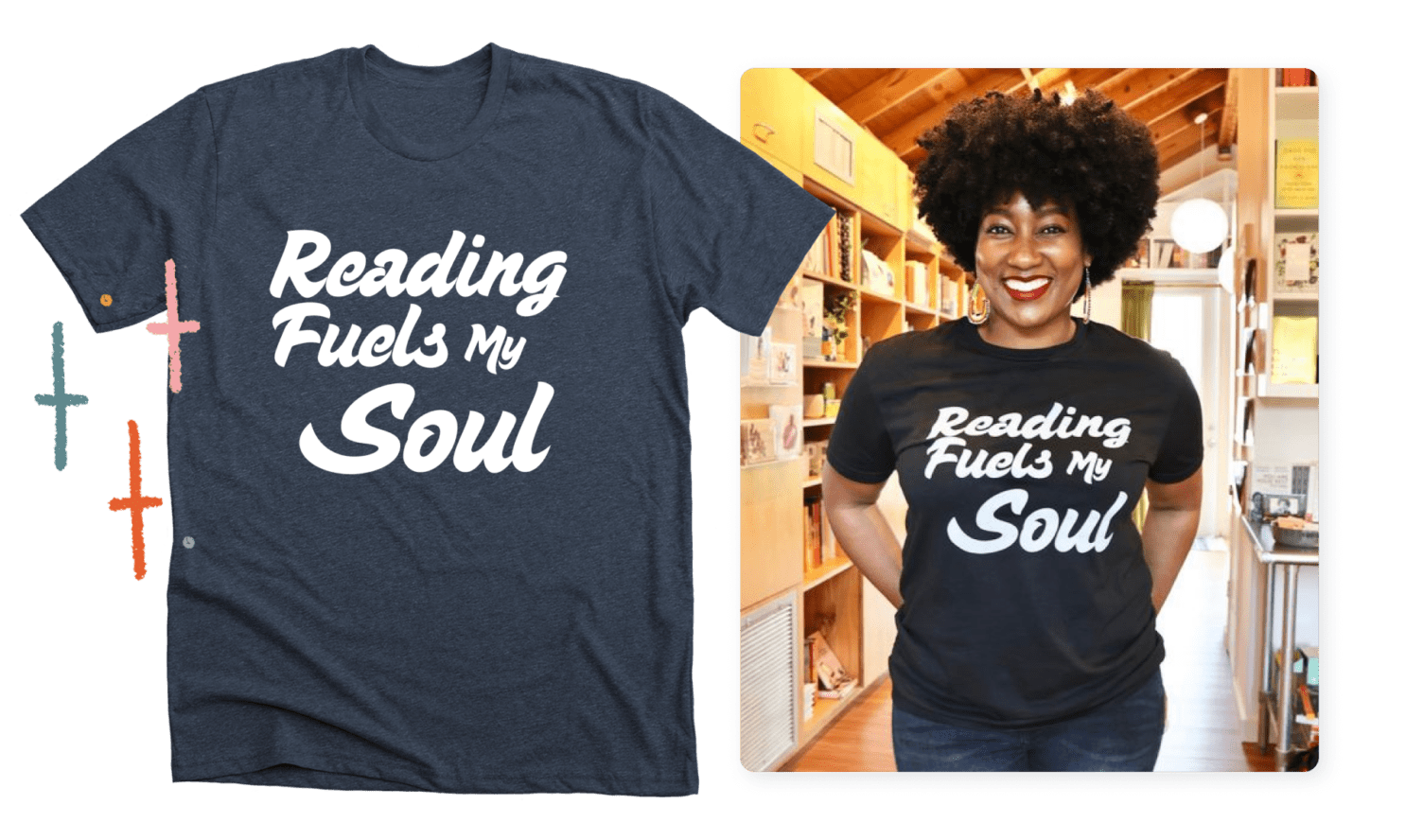 The Reading Fuels My Soul campaign was created by AJ Sanders (aka @readingwithglamour). AJ is an avid reader, a book enthusiast, and a "bookstagrammer". Through her content and her book-inspired apparel designs, she hopes to inspire others to find a passion for reading, too.
Protect Black Students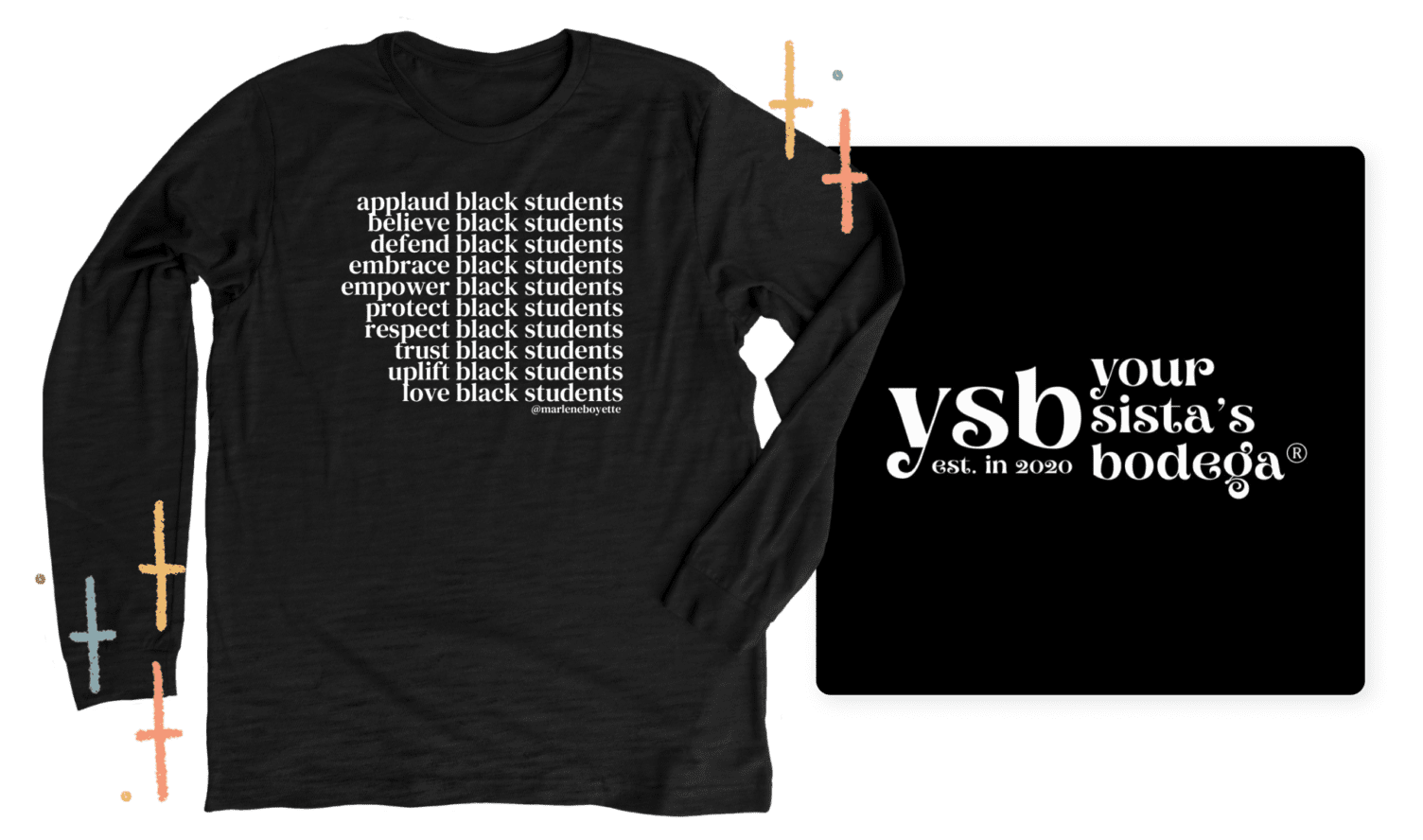 The Protect Black Students campaign was created by Marlene Boyette of Your Sista's Bodega – mindful merch designs that prioritize wellness and center culture. Marlene designed this shirt because "There is so much going on in the world. Our Black students of color need to know that we've got their backs. Remind them that they are deserving of all that is listed on this shirt, and more!"
Kingdom Identity Tee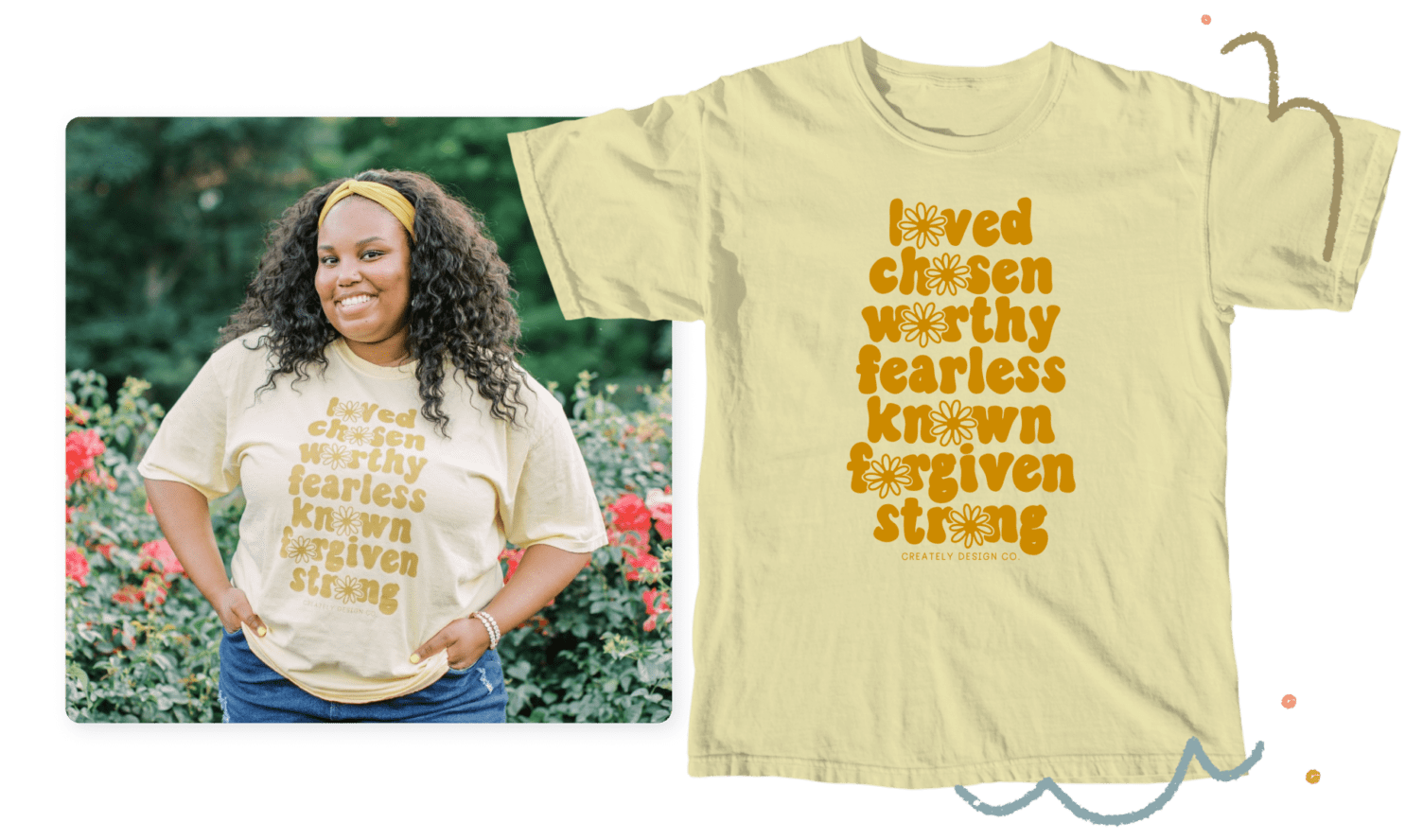 The Kingdom Identity Tee campaign was designed by artist Hailey of Creately Design Co. Hailey is a "joy seeker and encourager" who created this tee to help empower others to live by the words she included in the design: loved, chosen, worthy, fearless, known, forgiven, strong.
---
These are just a few of the campaigns on Bonfire that are highlighting Black creators, raising funds for Black-owned organizations / initiatives, and advocating for emotional and mental well-being in the Black community. Be sure to check these out and support one – or more, and also remember to browse our marketplace to view even more campaigns!
Want to start your own fundraising campaign?
Create and launch a Giving Campaign on Bonfire in just a few easy steps and start raising funds for a cause you care about.
Written by: Hayden Ireland / Content Specialist
Illustrated by: Madison Summers / Lead Marketing Designer